EDIT MAIN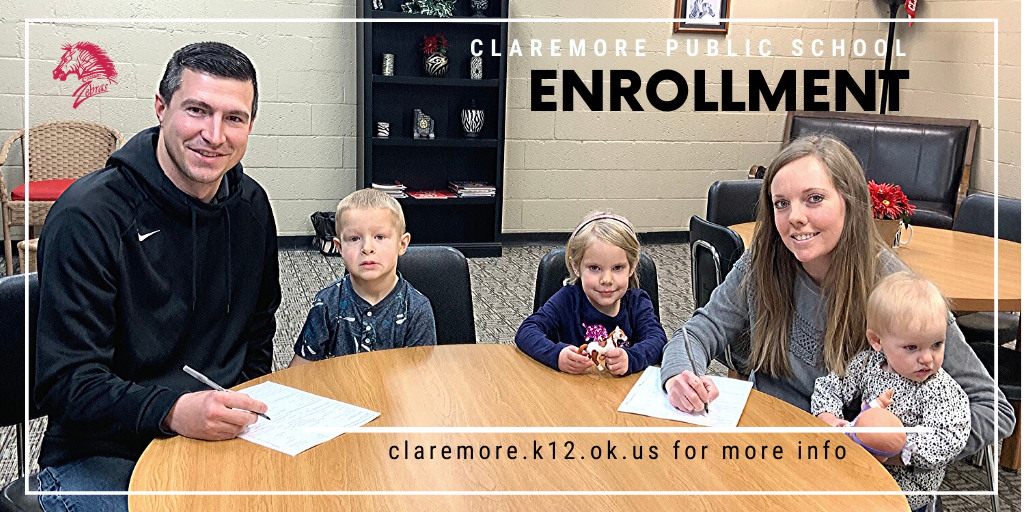 CLAREMORE ENROLLMENT CENTER
101 W. 11th Street, Claremore, OK 74017
Telephone: (918) 923-4350
Fax: (918) 923-4342
Email: [email protected]
Monday-Friday 8:00 AM to 3:30 PM

When enrolling your child:
We are providing enrollment opportunities by appointment only. You must wear a mask and get your temperature taken at the door. Sorry for any inconvenience.
ONLY a legal guardian (parent(s) or court-appointed legal guardian) may/can enroll a student. Legal guardians must bring in a valid driver's license or a valid state issued picture ID or passport.
Enrollment cannot be accepted until all required enrollment forms are complete and required documents are turned in.
PLEASE NOTE: The enrollment center does not obtain your required documents for you. We only request a student's cumulative file from the previous school to be sent to their new school building after a student is enrolled, therefore you must bring in your student's required documents, such as a birth certificate & immunization record, at the time of enrollment.