EDIT MAIN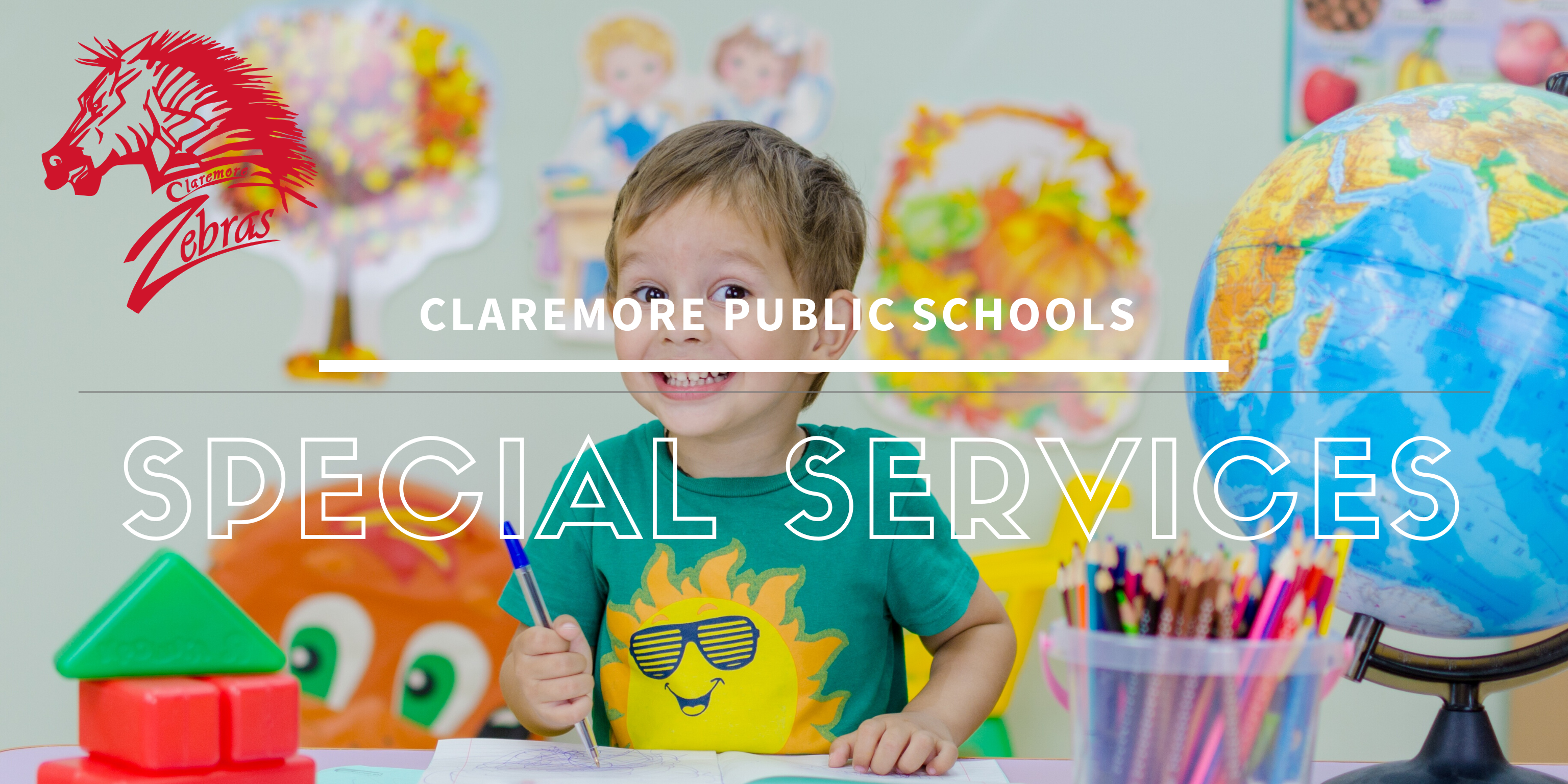 Claremore is a Professional Learning Community focused on the following District Goals:
Raise student achievement for all students
Close the achievement gap and provide educational equity for all students
Ensure a safe educational environment for all students
These district goals emphasize that ALL students have the ability to learn and should be provided that opportunity daily in a safe classroom setting. For those students who struggle with learning and behavioral issues, special education services may be an option.
Special Education services are mandated by federal law under the Individuals with Disabilities Education Act (IDEA) and some children may be eligible for the following:
An individual assessment by a school psychologist to determine eligibility for services under one of the designated categories under the IDEA
Free Appropriate Public Education (FAPE) in the least restrictive environment
Individual Education Plan (IEP) reviewed at least yearly as well as related services such as speech, occupational, physical therapy and transportation to name a few.
EDPLAN CONNECT PARENT PORTAL
The State Dept of Education is introducing the EdPlan Connect Parent Portal. This portal allows access to your child's IEP or 504 Plan documents, services and teacher of record information for finalized paperwork.
The links below will provide information and instructions for using the EdPlan Connect Parent Portal.
Parent Guide for Using EdPlan Connect
EdPlan Connect Quick Start
EdPlan Connect requires an active email address in order for you to receive notification that will include a link to EdPlan Connect. Updates to email addresses can be completed at the Enrollment Center or at your child's school site.
STAFF DIRECTORY
CONFIDENTIAL RECORDS
FAX # - 918-923-4356 or contact one fo the following:

Julie Geiger
Special Education Director
918-923-4300 Ext. 1600


[email protected]

Amanda Grubbs
Administrative Assistant
918-923-4300 Ext. 1601


[email protected]



Raelene Farmer
Special Education Coordinator
918-923-4300 Ext. 1604


[email protected]



Jimaley Pope
Secretary
918-923-4300 Ext. 1603


[email protected]