EDIT MAIN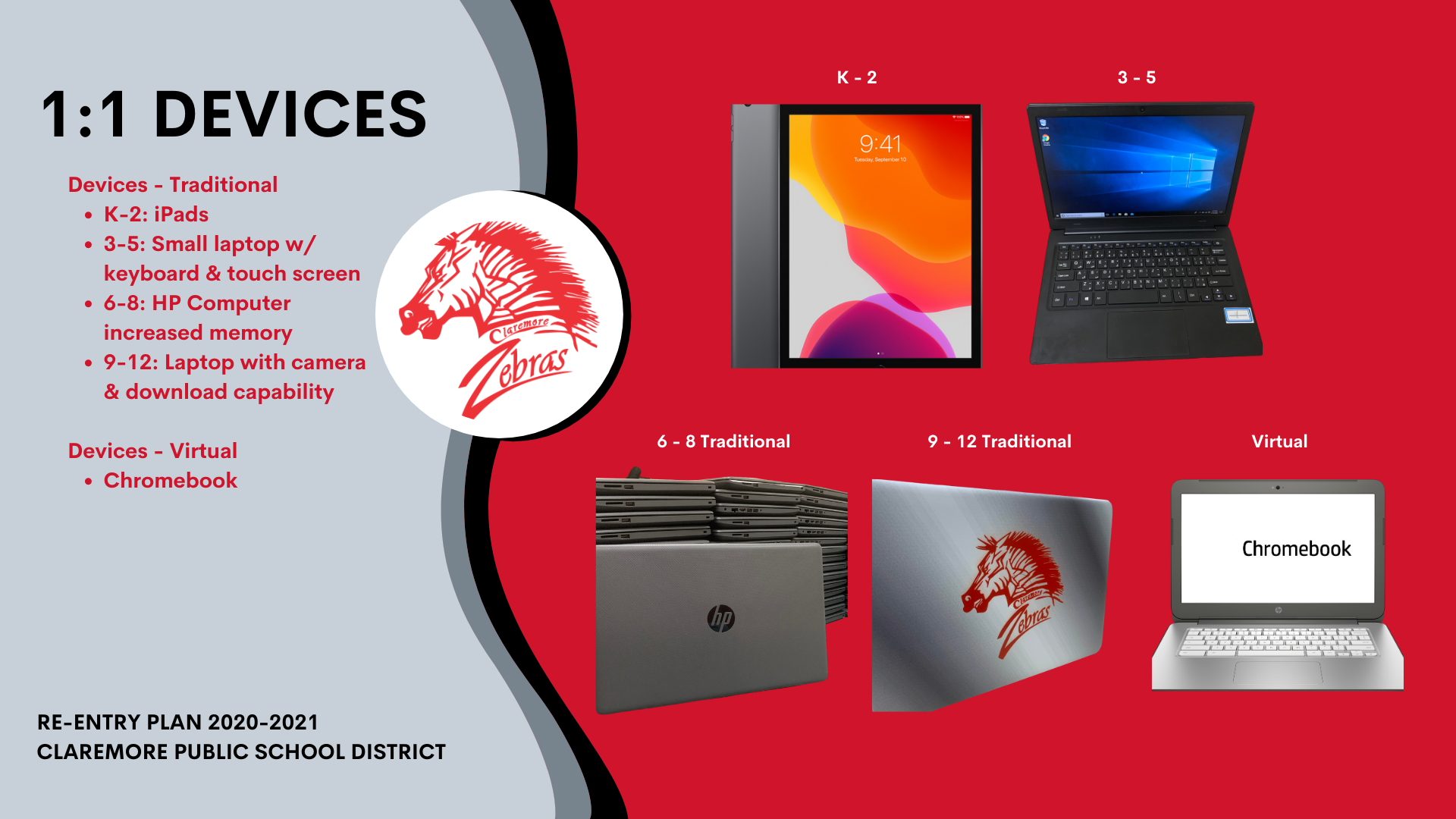 TECHNOLOGY ACCESS
Do all students receive a device regardless of enrollment option?
Yes. Due to the high likelihood that all students will need to engage in distance or online learning at some point in the school year, the district will provide age-appropriate devices for all students K-12 regardless of the number of students in your household.
Traditional
K - 2: iPad
3 - 5: Small laptop with keyboard & touch screen
6 - 8: HP Computer with a standard keyboard and increased memory
9 -12: Laptop with camera & download capacity
Devices - Virtual
Will PreK receive devices?
No
Will the devices stay at school or come home?
Devices are expected to go home every day in case of an emergency closure. They will also be expected to bring the device. It is important that the devices are fully charged at home for the next school day. This will also allow students that are out sick (for any reason) an opportunity to keep up to date with their studies.
Will students be able to use their personal devices?
No, school devices will be imaged and filters in place.
What if we do not have WiFi?
The district will have limited hotspots available for families that do not have WiFi.
Devices that will be provided have internal memory allowing students to download and work from home without WiFi. The District is also working to create halos at their sites so WiFi can be received in the parking lots.
Will there be cyber safeguards on computers?
No, school devices will be imaged and filters in place as well as software that allows us to monitor usage, sites, frequency.