Coach Willard Reflects on Wrestling Regional Tournament
These pictures are from a semi-final match at 220 that involved Blake bacon getting a huge upset victory to reach the finals of the 5a regional. The thing is, wrestling was not the only thing going on at Claremore this weekend. Basketball had a huge upset on Friday night against Talequah. Girls soccer played three games at the Claremore tournament.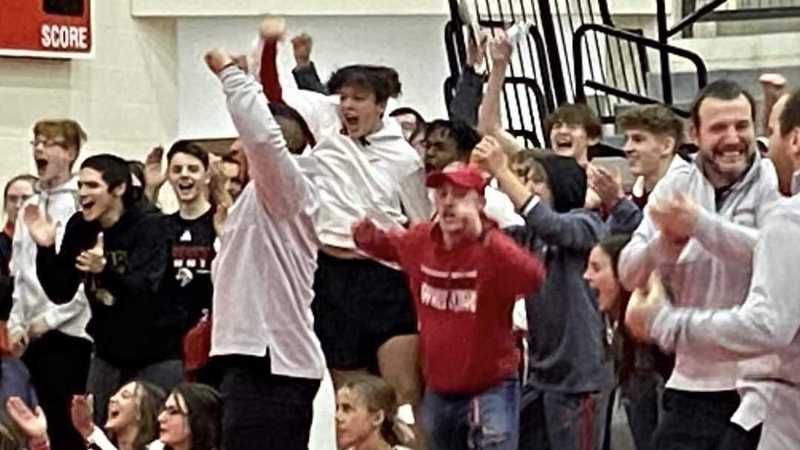 The memory that will last forever was all of the other student-athletes supporting one another. Wrestlers were going to watch soccer in between sessions. Girls soccer players in between games came to cheer on the wrestlers.
Huge shout out to the basketball coaches, Tommy Nolan, Landon Stewart, and Grant Gash, for allowing their basketball players to be here routing on my boys. They could have been watching film or doing other things to get ready for their game, but they weren't. The players, coaches, and teachers were there on the edge of the mat. It meant the world to me and the program.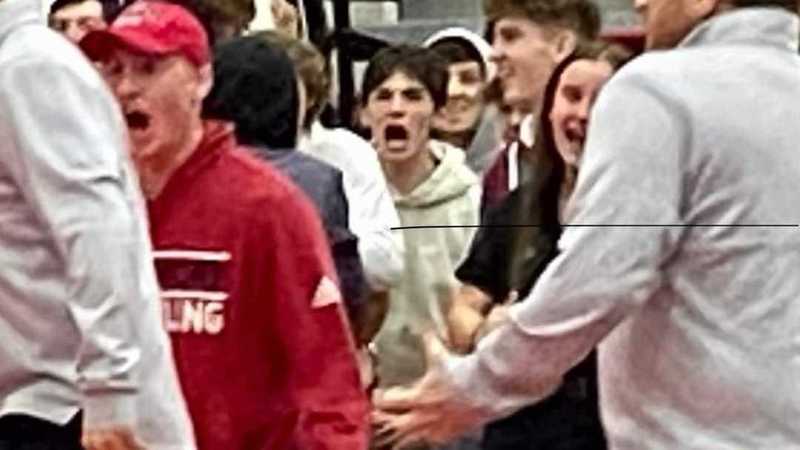 These pictures were taken before the boys' basketball game, and they took the time to come and go crazy for one of their own. Look at the pure joy on the faces of these kids, being in the moment as they watch something special. They weren't basketball players or soccer players at that moment; they were all Claremore Zebras.
When I was in school, we supported each other's sports. We went to the volleyball games, football games, baseball, softball, heck we went everything because our classmates, friends, brothers, and sisters were competing. This type of support has drifted from school sports around the country. I hope someday we can get back to the way it used to be when student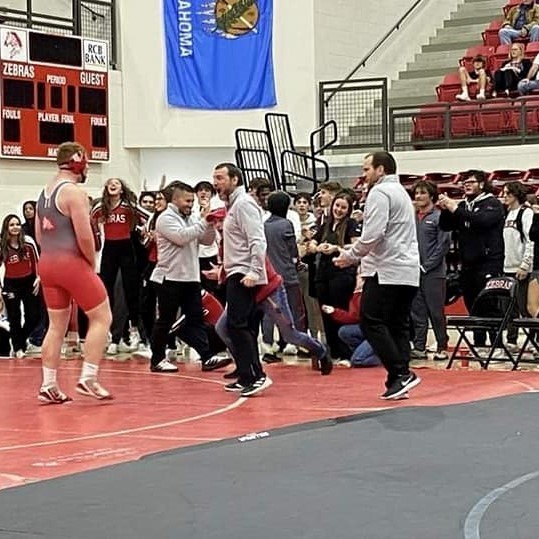 sections were packed at every sport. I am so proud to be a part of this district! I was overwhelmed as I got that old feeling, just like the "good ole days.
Thanks for another memory! I will never forget the roar created by the students as the clock hit zero and Blake, senior, became a state qualifier for the first time in his wrestling career.