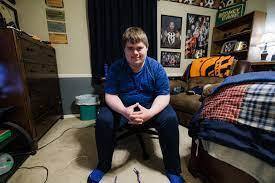 The picture is a link:

The Zebras had a special guest last night and asked a simple question "Skiatook what happened?"
What happened was it was senior night for the boys and girls basketball teams, and they both showed up to play. The girls started off the night by mounting a second half come back and ending the night with a four point win. The game was back and forth, lead change after lead change, but in the end, the Zebras stepped up. All of them played great, but Rosalyn Tillis had two 4th quarter three pointers find the bottom of the net at a time when the girls really needed it. Also Hope Bump in the second half took control and found her way to the free throw line with 9 seconds left and up by two. With ice in her veins she buried both free throws to seal the win for the Lady Zebras.
After a great senior night recognition for all the players, the boys took the court. Skiatook tried their best to slow down the Zebras, and it worked early, but didn't last long. The boys started pouring in baskets. Fast breaks, lay ups, three-pointers, and a dunk from Kort Seidel stretched the lead to 25 early in the 3rd quarter. Jase Lagers also continued doing what he does by making one three ball after another. The boys got to empty their bench in the fourth quarter and went on to cruise to a blowout win.
Two wins and a senior celebration, what a great night to be a Zebra.