𝗧𝗲𝗮𝗰𝗵𝗲𝗿 𝗼𝗳 𝘁𝗵𝗲 𝗬𝗲𝗮𝗿 CHS - Mrs. Sara Lahr
Mrs. Lahr teaches Sophomore English at CHS. She's been teaching for 7 years and has been at CPS since 2013.
Being a Zebra means treating every student as my own and giving them a sense of safety, importance, and acceptance. She knows CHS is family and are here to support each other.
She chose to teach at CHS because of the amazing people who encouraged and helped her through her internship. She knew this is where she could grow and thrive.
Her life mantra is, "slow down and embrace the possibility of a new day" and "live your passion and you will experience the greatest joy in life."
"Be the person you needed growing up" is part of her teaching philosophy. Enriching students' understanding of literature and writing is important, but she also wants to be someone students can depend on. She is their loudest cheerleader while challenging them to be their best selves.
➤ Undergraduate degree: Bachelors of Science in Education from NSU
➤ Additional responsibilities: ZAP Coordinator and FUZE Advisor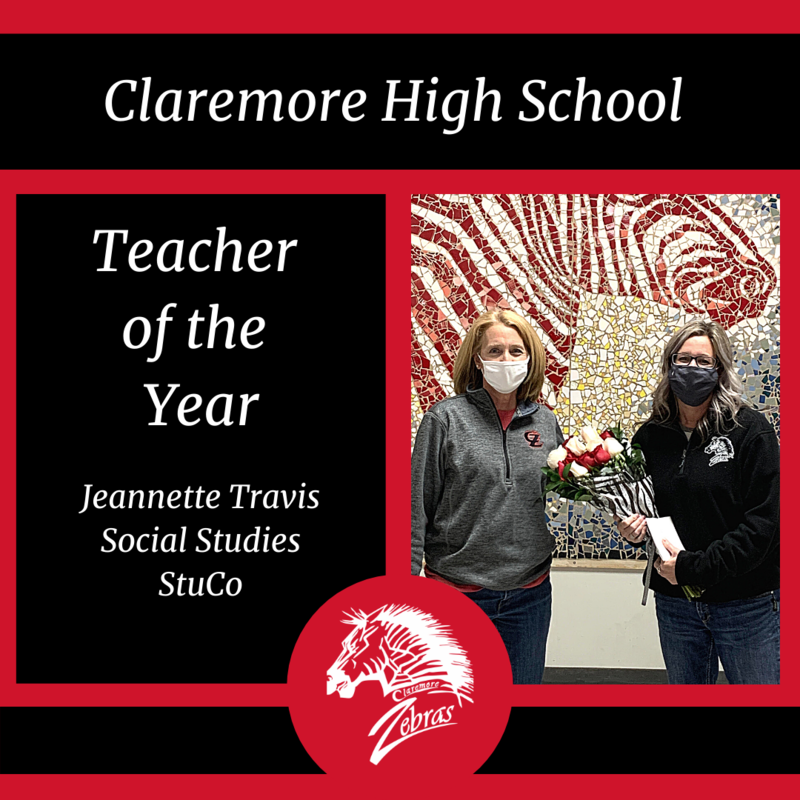 𝗧𝗲𝗮𝗰𝗵𝗲𝗿 𝗼𝗳 𝘁𝗵𝗲 𝗬𝗲𝗮𝗿 CHS - Ms. Jeannette Travis
Ms. Travis teaches social studies and is the Student Council Advisor at CHS. She's been teaching for 16 years and has been at CPS since 2005.
To her being a Zebra means that she is blessed to work with amazing students and innovative, caring, devoted professionals. She chooses to teach at CPS because it is the perfect combination of a small-town school and a wide variety of opportunities for students to grow and develop into adults.
Her mantra is "Work Hard, Stay Humble," and one of her favorite quotes is "Women who behave rarely make history."
➤ Undergraduate degree: Bachelors of Science in Education with a double major in social studies and history from Central Michigan University
➤ Graduate degree: Masters degree Educational Leadership from SNU
#CPSZEBRAPRIDE