Ms. Sami Garroutte CHS Teacher of the Month
Sami Garroutte, "seamlessly juggling all her responsibilities and giving 100% to all she does," is one of Claremore High School's Teachers of the Year for her outstanding work in our Math Department. Her fellow teachers recognize her for "doing an excellent job meeting the needs of her distance learning students and her traditional students." Ms. Garroutte graduated from Claremore High School in 2011 and attended The University of Central Oklahoma to earn a Bachelor of Science in Mathematics Education. She began teaching in 2015 but joined CHS in 2018, teaching Algebra I-III, Geometry, Pre-Calculus, and AP Calculus. She is a member of Professional Oklahoma Educators.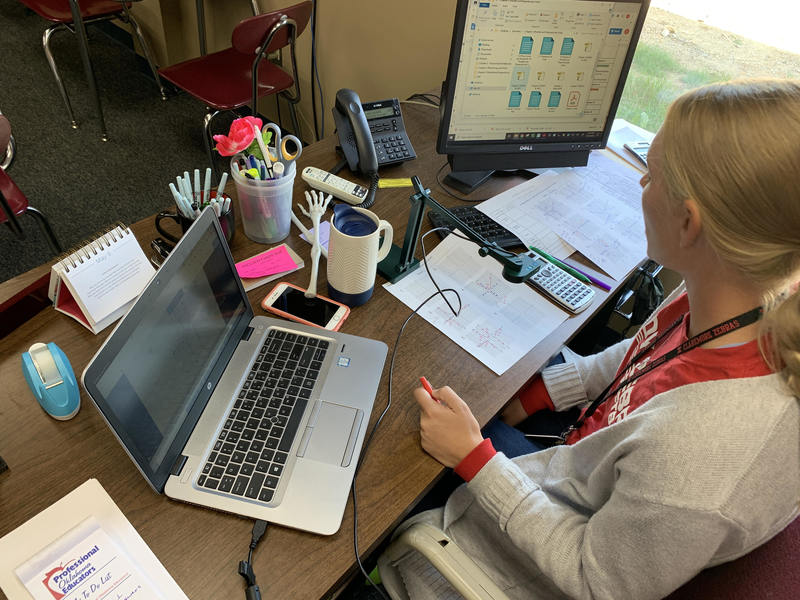 Ms. Garroutte believes that the students who come through Claremore Public Schools are developed into good students, conscientious and well-rounded. As a CHS graduate herself, Ms. Garroutte is a product of CPS's excellent education. She loves getting to see students at the high school become leaders of their clubs, sports, and activities. Teaching combines her two passions in life: teenagers and math. "Math is a very humanizing subject, and it hits harder on teenagers when they don't "get" something," Ms. Garroutte says. "I am blessed to be the person to remind them that failure is a part of life, but let's learn from it so that we get it next time."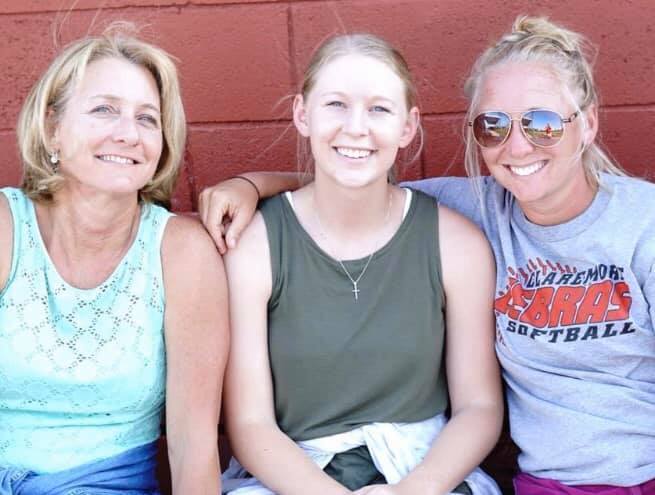 Ms. Garroutte has a mini Australian Shepherd, Jack. She has traveled to Ghana, Kenya, and Brazil on mission trips. She loves reading, drawing, running, and volunteering with the youth at Oologah First Baptist Church. She is the sponsor of the Christian Club and the assistant softball coach. Ms. Garroutte is thrilled to be back in Claremore, not only to be in the best school system around but also to be closer to her family.
Here are some of her favorites:
📚 books - The Mark of the Lion series by Francine Rivers
🎥 movie - Remember the Titans
🍴 snack - Gushers
🍵 drink - Boba tea
📌quote - "Rejoice in your hope, be patient in tribulation, be constant in prayer," from Romans 12:12.
Thank you, Ms. Garroutte, for all your hard work and dedication!

#CPSZEBRAPRIDE