Dr. Kenneth Hindenburg First CHS Alum to be Named CHS Principal
On his first National Principals Month, we celebrate Dr. Kenneth "Kenny" Hindenburg. Dr. Hindenburg is a 3rd generation Zebra and is the first CHS alum to be Principal of Claremore High School.
Tell us a little about yourself and your education journey?
After graduating from Claremore High School, I had an aptitude for science and math and planned to pursue a career in medicine. After graduating with my bachelors degree, I began to realize that my true passion was within education. I wanted to help students and serve my community. I hope that I can help students throughout my career by providing the best educational environment for them.
Dr. Hindenburg taught math and science before entering into administration.
Why did you want to be the principal of CHS?
I often reflect on a metaphor for life that a mentor gave me. Imagine your life as a stone thrown into a pool of water and the ripple it creates. My goal is to make a meaningful impact with my ripple. Serving my students, staff, and community as principal of Claremore High School is an embodiment of this goal.
What are you most looking forward to as the principal of your alma mater?
CHS has been known for its innovative practices. I am thrilled to continue this legacy of seeking better methods of educating students and fostering our teachers' creativity to promote student learning.
What are three words that describe what you think CPS values?
Excellency, Relationships, and Innovation. CPS seeks to promote excellence for all students and from all students. Fostering meaningful relationships provides a family-like environment for our teachers, staff, and students. Our students and community are constantly changing and growing. Our educational practices need to remain applicable and relevant to promote the best learning experience and preparation for our students as they graduate to pursue their goals.
What vision do you have for CHS?
My vision is that ALL students will have options to provide evidence of their learning in numerous ways while gaining the necessary knowledge, skills, and attitudes to achieve their dreams and become successful community members. At CHS this involves each student having unique educational choices that align with their interests and goals. We have incredible, ever-expanding course options centered around meaningful and relevant learning for all students.
What do you think CHS's most valuable assets are?
Undeniably, CHS's most valuable assets are its teachers.
If you could teach a lesson to every student, what would it be?
I would love for each of our students to learn that perseverance and work ethic are paramount. The best learning outcomes often come through struggling and persevering through that struggle.
If you could teach a lesson to every teacher, what would it be?
As educators, it is essential to remember that all students do not learn at the same rate and do not learn in the same way. We have and will continue to grow in this area as a focus of our Professional Learning Community efforts.
How do you plan to incorporate the student voice in your leadership?
One of the things I am looking forward to most is developing a Principal's Advisory and Leadership Council. I look forward to meeting with students and learning ways to serve them through their time at CHS.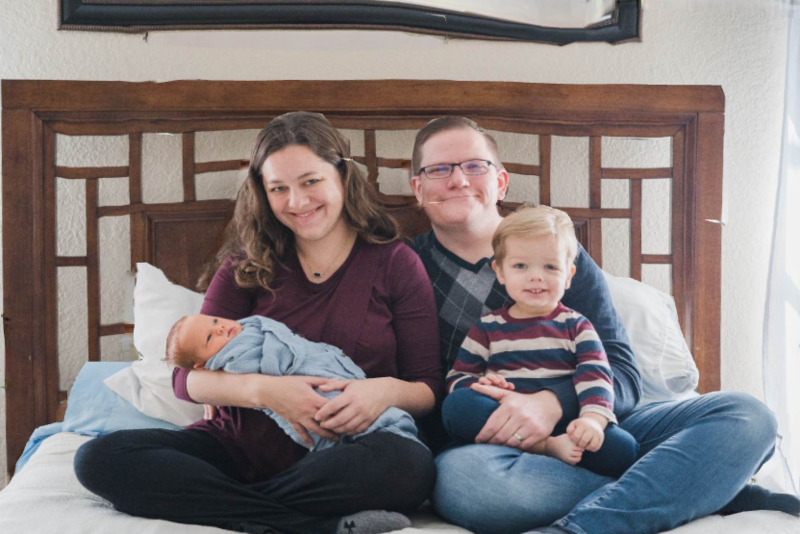 Education:
Doctorate of Educational Administration, Curriculum, and Supervision from The University of Oklahoma
Masters of Science Education from NSU
Bachelors of Organismic Biology from NSU
Family: Married his high school sweetheart Whitney and they have two sons, Asher & Rowen.
Hobbies: cycling, hiking, hunting, and camping.
A few favorites:
Book: The Count of Monte Cristo
Movie: Catch Me If You Can
Candy: Reese's
Drink: Coffee
Color: Crimson
Team: OU Sooners
#CPSZEBRAPRIDE