Hustle and heart set these girls apart! Tonight at 6PM the Claremore Lady Zebra Volleyball team will begin their quest to a Regional Championship in Coweta! Take the short drive and cheer them on as they serve up a WIN! #CPSZEBRAPRIDE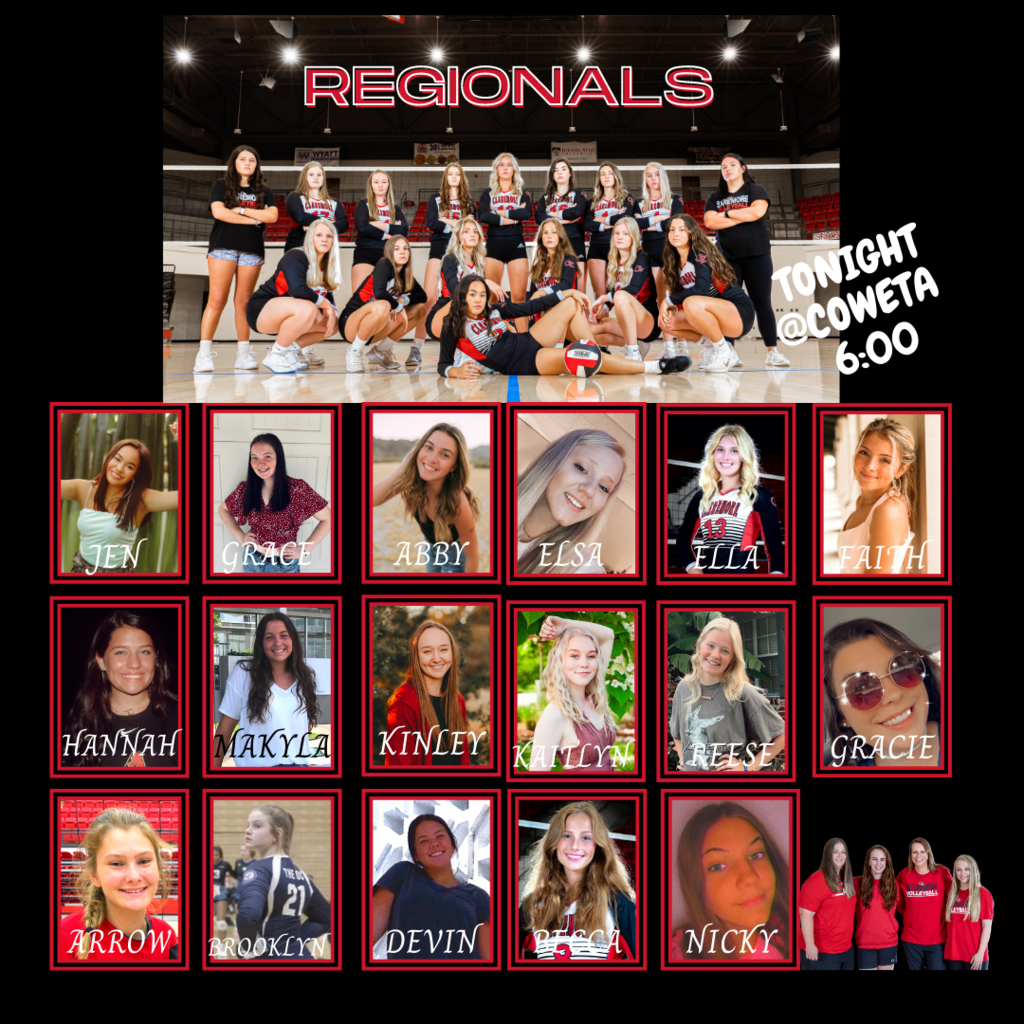 Our #MotivationMonda is in honor of the Lady Zebras, headed to the State Softball Championship Tournament this week. Watch for more game times for the tournament scheduled 10 /15-10/17 in OKC at Hall of Fame stadium. #CPSZEBRAPRIDE #TAKESTATE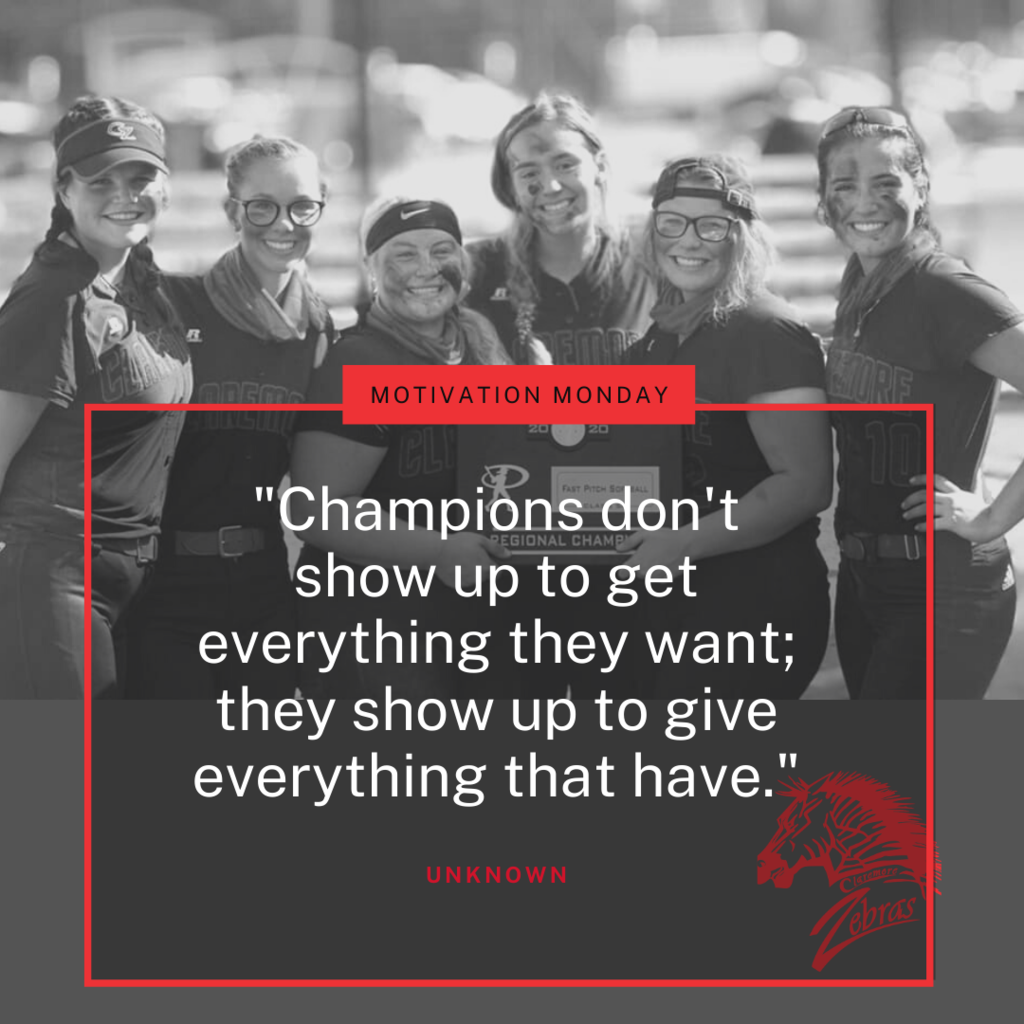 The Lady Zebras win the first Regional Championship since 2013, right here on their home field! Claremore 10 - Glenpool 5 on the scoreboard. Congratulations! Let's celebrate and then prepare to #takestate! #CPSZEBRAPRIDE

The Zebras resume regional play today at 2:00 after defeating the Glenpool Warriors 7-5. They will take on the winner of the Glenpool on our home field. Lace them up with a purpose!! Watch on Claremore ZTV here:
https://youtu.be/HrPH5nIU8zQ
#CPSZEBRAPRIDE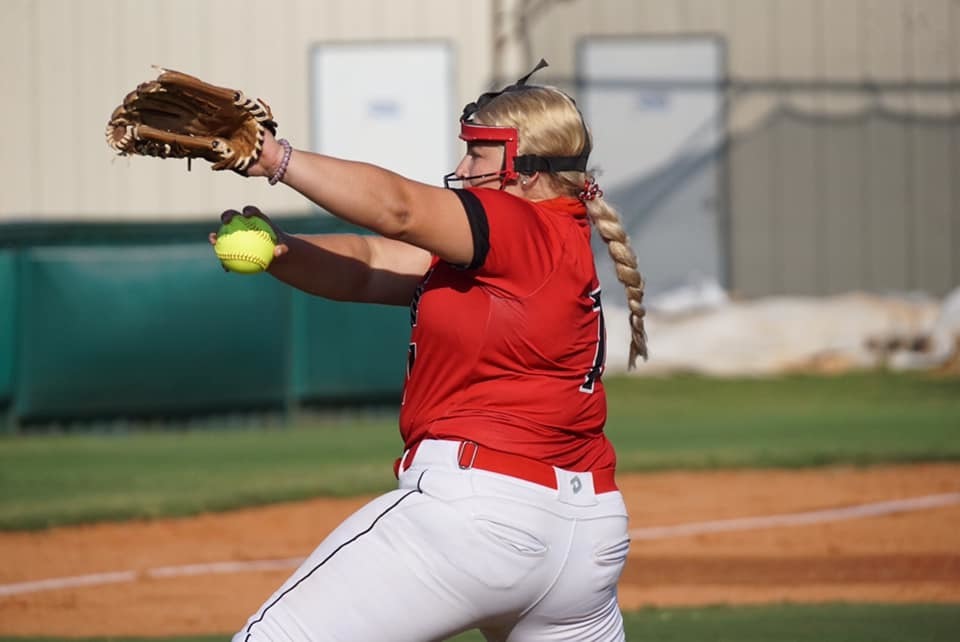 We celebrated these seniors earlier this season but if you have not seen them play this year, come out tonight and catch their final game on our home court. 🏐 4PM - 7th/9th 🏐 5PM - 8th/JV 🏐 𝟲:𝟯𝟬𝗣𝗠 - 𝗩𝗔𝗥𝗦𝗜𝗧𝗬 #CPSZEBRAPRIDE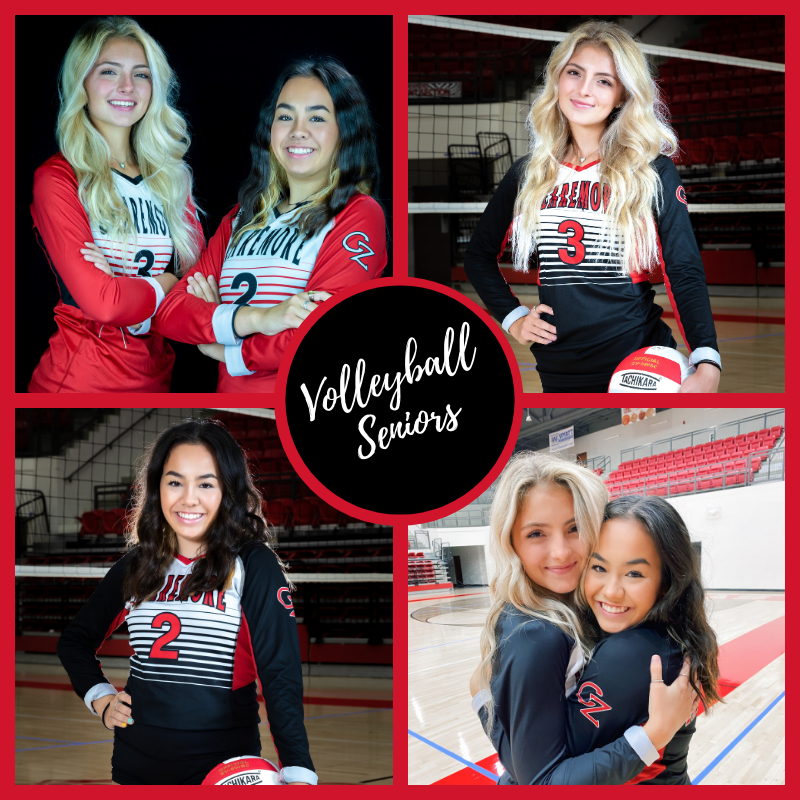 Hot of the Press...the Zebras are hosting Softball Regionals October 6th & 7th. The winner advances to the OSSAA State Fastpitch Softball Tournament the following week. Claremore takes the field against Will Rogers on Wednesday at noon. #CPSZEBRAPRIDE

Tickets go on sale Sunday at 2 PM for the Claremore vs. Collinsville football game. The stadium will be sold at 1/2 capacity for all games. Get your tickets early to avoid the lines and help maintain social distancing.
www.Purplepass.com/claremorefootballvscollinsville
In pursuit of the 🏈 Win on the field and in the stands, we will practice 😷 Wearing our masks, ⇔ Watching our social distancing, and 👐 Washing our hands. #CPSZEBRAPRIDE

There is nothing like a ZEBRA HOMECOMING! We've created a webpage for all your homecoming questions, t-shirt order forms, parade entry forms, schedules, etc. We will update it as more plans are made and information becomes available.
https://www.claremore.k12.ok.us/o/chs/page/homecoming
#CPSZEBRAPRIDE

Continuing the Legacy - YOUTH WRESTLING SIGN UPS 5 yrs olds - 6th grade October 4th 2 PM - 3PM HS Wrestling Room (located next to the HS tennis courts) Practices begin on Oct. 5th Sign ups also available at practices. Mondays, Tuesdays, & Thursdays from 6-7pm in the wrestling room. Contacts: Youth FB Page -
https://www.facebook.com/groups/709636245802835
📱 Head Coach Michael Williams (918) 408-9814 📱 Youth Director Zac Weber (618) 670-8807 📱 Head High School Coach Chad Willard (918) 515-0173 #CPSZEBRAPRIDE

We celebrated the 2021 softball seniors last week! These 6 young ladies have put in a lot of work the last four years, and are deserving of recognition. "It has been a privilege to be a part of their journey through high school and see them grow as players and as young ladies. You all make our program extremely proud." - Coach Coyle 🥎 #2 Emylee Austin: Emylee plays outfield and is planning to attend OU next year and pursue a degree in Nursing. 🥎 #7 Alyssa Poorboy Alyssa has led us in the circle the last two years and plans to further her softball career at Mid-America Christian University next year and major in Criminal Psychology. 🥎 #10 Terran Schornick Terran is a four year starter in Centerfield, and plans to continue playing somewhere in Oklahoma next year. 🥎 #11 Hannah Mary Hutchinson Hannah Mary is an outfielder who plans to attend RSU for her basics next year and then move to the Oregon coast. 🥎 #17 Hailey Barnes Hailey Barnes is our right fielder and plans to attend UCO next year and major in psychology. 🥎 #22 Kaley McMillan Melon is a corner infielder this year after serving as a manager last year, and is undecided on plans after high school. Come out after school today and watch them take the field for their last home game against Tulsa Hale! #CPSZEBRAPRIDE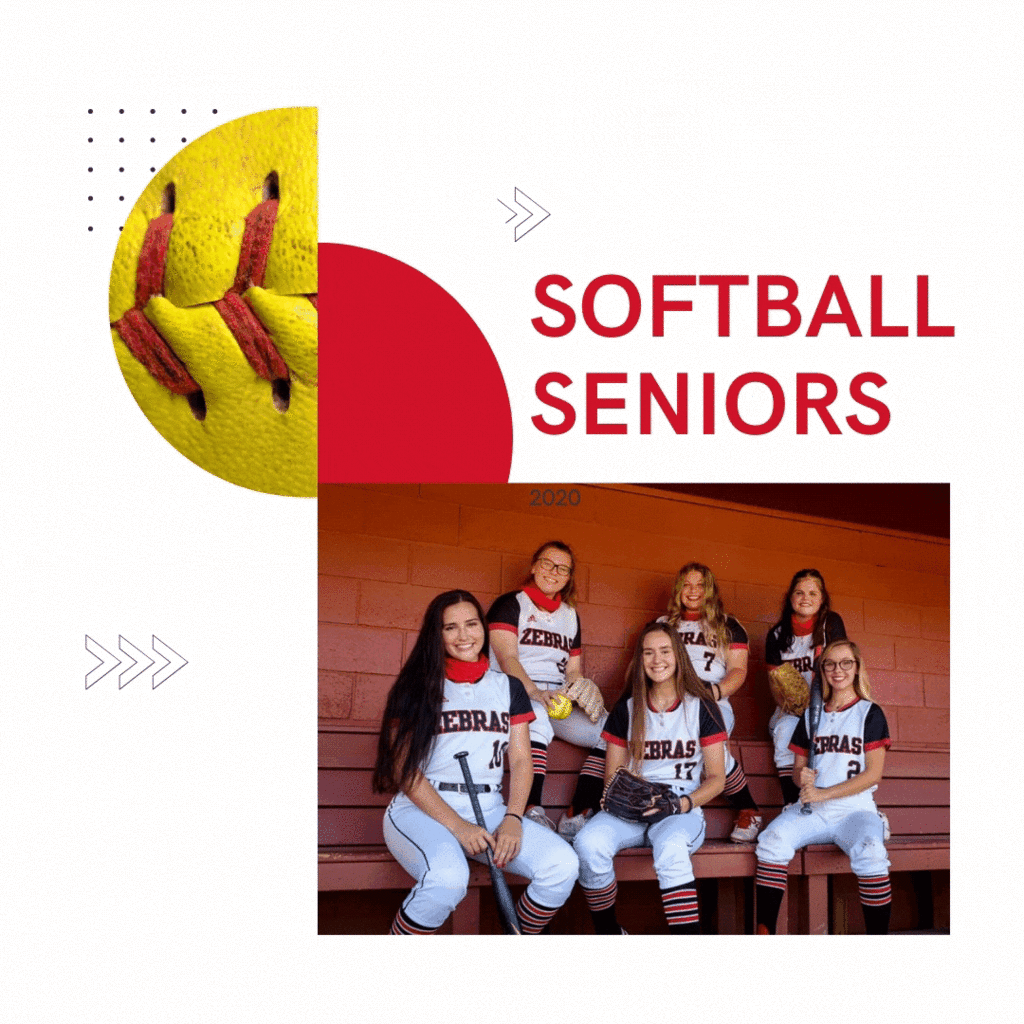 ICYMI...Here are the upcoming events for CZ Varsity Softball. Keep in mind the OSSAA Regional Tournament is scheduled for October 6-10 (Time and Location TBD). The OSSAA State Fastpitch Softball Tournament is scheduled for October 15-17. #CPSZEBRAPRIDE

All athletic events scheduled for tonight have been canceled due to weather & unexpected facility issues.

Tickets go on sale for next week's Claremore vs Glenpool game on Sunday at 2pm. Tickets available at gate but we encourage on-line purchasing to help with social distancing and to decrease lines at the ticket gates.
www.purplepass.com/claremorefootballvsglenpool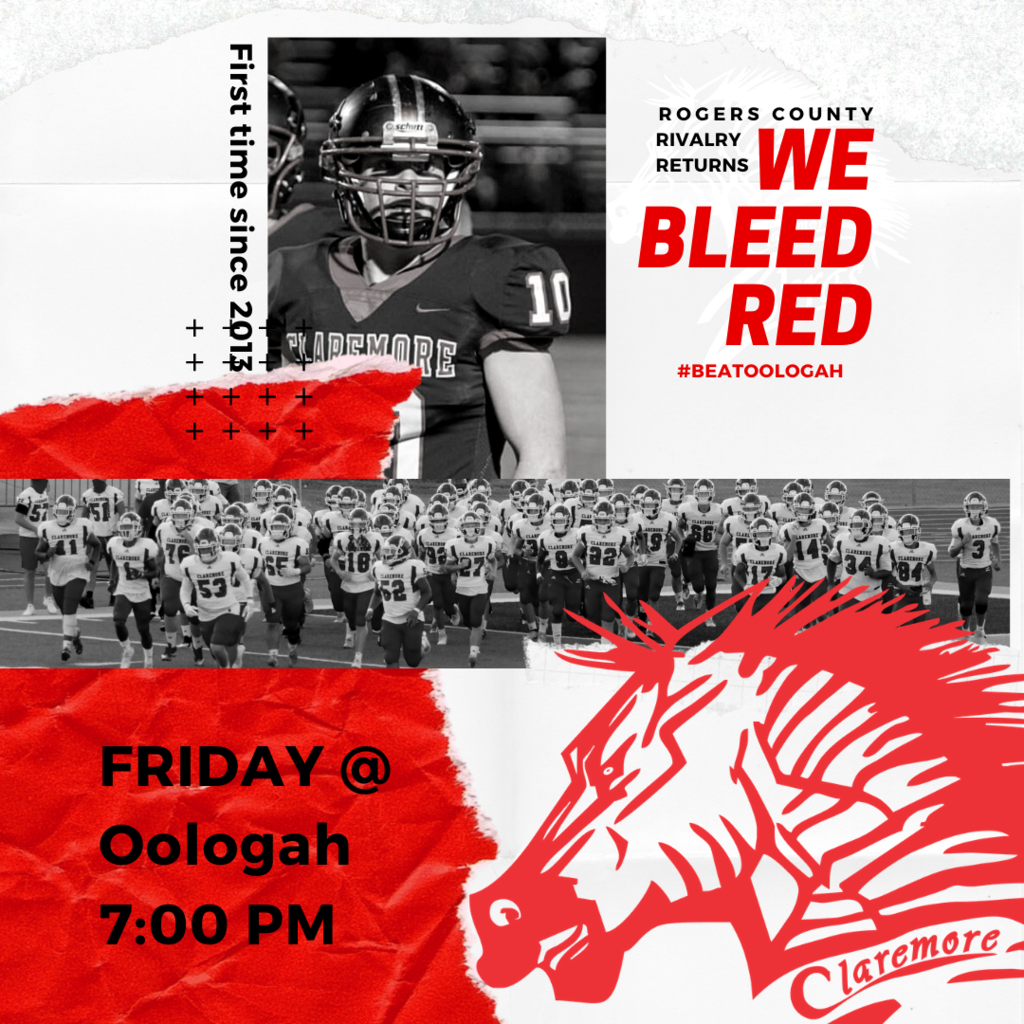 🚩ZEBRA FANS Due to the uncertainty of the length of our sport's seasons, CPS will be splitting the student, adult, and family All-Sport passes into two seasons:🍂 fall and 🌻spring. 👪 Family passes are $100.00 up to five in the immediate household and $10.00 per person for each add on. Student and individual passes are $50.00 per season. These passes are good for all Junior High and High School home general admission - excluding tournaments, festivals, and play-offs. 🏈 Reserve football seats will be $50.00. Reserve seats and passes are non-refundable. → General Admission is $5.00 each for students and adults. → Passes may be purchased at the Athletic Office in the High School Gym. from 9:00 AM to 12:00 PM and 1:00 PM to 3:00 PM on weekdays. → All general admission and reserve seats will be socially distanced, and every other row utilized, your reserve seat may not be precisely last year's seat. Claremore Public Schools Athletic Dept. 918.923.4285 #CPSZEBRAPRIDE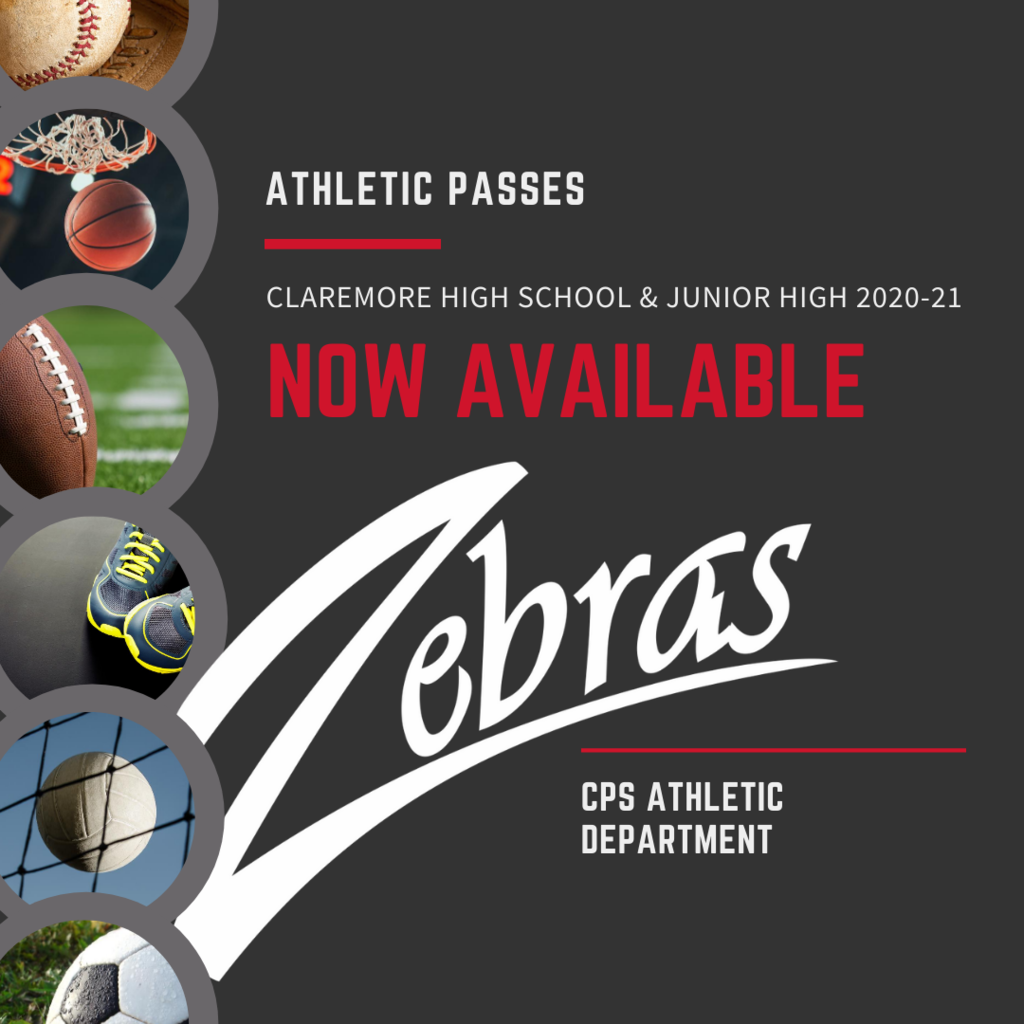 🏈 𝗖𝗹𝗮𝗿𝗲𝗺𝗼𝗿𝗲 𝗤𝗕𝗖 - 𝗣𝗜𝗚𝗦𝗞𝗜𝗡 𝗣𝗜𝗚𝗢𝗨𝗧🏈 𝒮𝓅𝑜𝓃𝓈𝑜𝓇𝑒𝒹 𝒷𝓎 BILLY SIMS BBQ!! This annual kickoff to our season has to look a bit different this year. Claremore QBC will offer a grab n' go dinner to be picked up, in drive-thru fashion, at the football stadium. Our Zebra football team will deliver your meals straight to your car, following all safety protocols. Serving pulled pork sandwiches, baked beans, potato salad, bottled water, and dessert. $10 per ticket "This fundraiser is typically our most successful moneymaker of the season, and the QBC could use your support with all of the changes that must occur this year. 2020 has been tough, but our players have been working hard all summer and are ready to have a successful season," Rusty Robertson, QBC President. The Zebra football family looks forward to seeing you and appreciate your support. Go Zebras!!! 𝗖𝗹𝗶𝗰𝗸 𝗼𝗻 𝘁𝗵𝗲 𝗹𝗶𝗻𝗸 𝗯𝗲𝗹𝗼𝘄 𝘁𝗼 𝘀𝗶𝗴𝗻 𝘂𝗽 & 𝗽𝗹𝗮𝗰𝗲 𝘆𝗼𝘂𝗿 𝗼𝗿𝗱𝗲𝗿 .
https://form.jotform.com/202035031678145