The Oklahoma Caring Van will provide FREE immunizations for children at the Claremore enrollment center March 21st & 23rd from 10a - 12p. A parent/guardian must complete the required paperwork. Services will be provided to children who are uninsured, Medicaid eligible, or American Indian. #CPSZEBRAPRIDE

📣🤸🏽Cheer Tryouts 📍WRJH Gym 📅3/23/23 - Parent/Guardian/Student Meeting 🕒6:00 PM 📅3/27/23 - Tryout Clinic 🕒4:00 - 5:30 PM 📅3/29/23 - Tryout Clinic 🕒4:00 - 5:30 PM 📅3/30/23 - Mock Tryouts 🕒4:00 - 5:30 PM 📅3/31/23 - TRYOUTS JH & HS 🕒4:00 - ? Contact: Coach Sara Eagleton #CPSZEBRAPRIDE

Junior high, JV and Varsity baseball have all been canceled due to weather. #CPSZEBRAPRIDE

Baseball is 3-1 and off to a great start taking 2 games from Memorial on March 6th. They are at home against Cascia tomorrow at 5pm. JV and JH baseball also play tomorrow. JV at Glenpool and JH at Rejoice. Its spring get out and support your Zebras. #CPSZEBRAPRIDE

CHS Girls Golf ⛳️🦓team placed 3rd at the Skiatook Invitational. 🥉Hadley Abraham placed 3rd overall and 🏅Annabelle Vanaman placed 5th. Way to start the season off! #CPSZEBRAPRIDE

Boys soccer tournament at Skiatook has been rescheduled for March 10th. #CPSZEBRAPRIDE

Schedule change. No junior high baseball today. Varsity baseball plays double header vs. Memorial today at home starting at 4:15. Junior high will be rescheduled for later date. #CHSZEBRAPRIDE

Zebra baseball is canceled today.#ZEBRAPRIDE

March District Calendar Reminders 7 - Elementary Parent Teacher Conferences 9 - Junior High & Elementary Parent Teacher Conferences 10 - 17 NO SCHOOL Closed for Spring Break

The Oklahoma Caring Van will provide FREE immunizations for children at the Claremore enrollment center March 21st & 23rd from 10a - 12p. A parent/guardian must complete the required paperwork. Services will be provided to children who are uninsured, Medicaid eligible, or American Indian. #CPSZEBRAPRIDE

Boys and girls basketball travels to Grove tomorrow night for their final regular season game. Good luck zebras. #CHSZEBRAPRIDE

Keekee Bacon punch her ticket to state with a 4th place finish at the regionals on Tuesday. Now its the boys turn as the compete tomorrow and Saturday trying to accomplish the same thing she did. #CHSZEBRAPRIDE

📅 Let the planning begin... CPS Board of Education approved the 2023-24 Academic Calendar at their meeting last night. We appreciate the calendar committee made up of admin, teachers and parents who give their time to help create the school calendar. Download a .pdf from our website ▶
https://www.claremore.k12.ok.us/page/academic-calendars
#CPSZEBRAPRIDE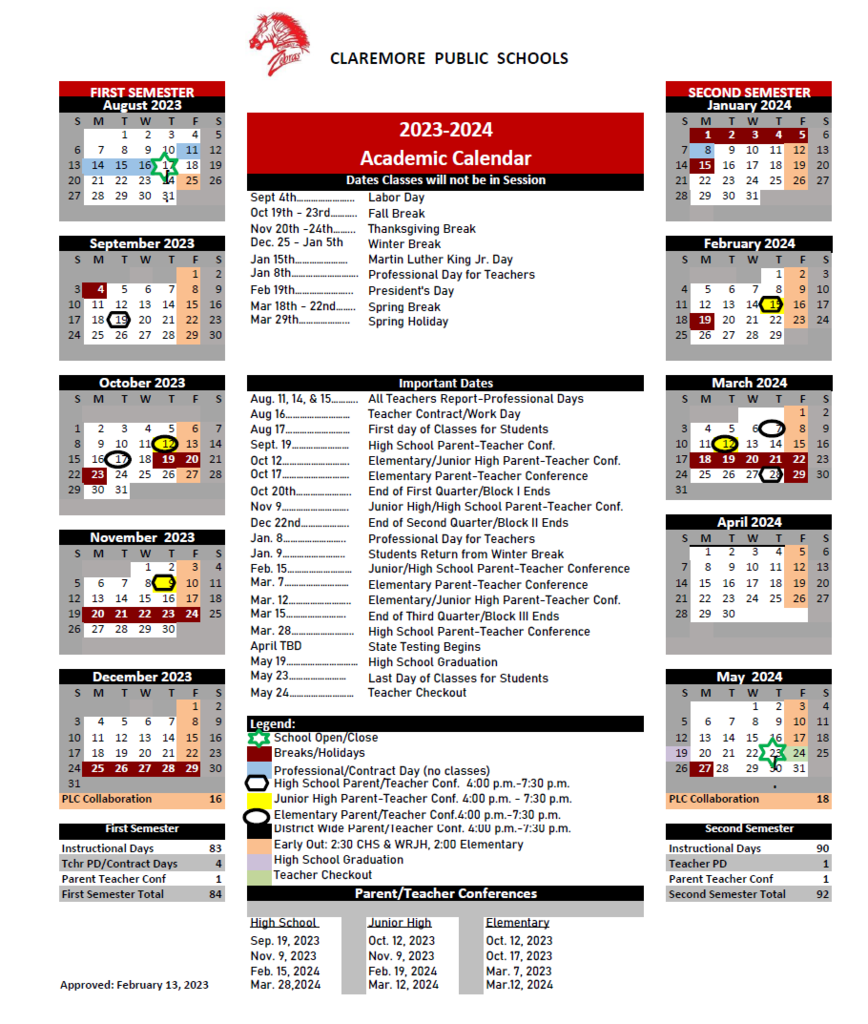 Girls wrestling regionals is Monday and Tuesday in Sallisaw. There will be 8 girls wrestling all trying to qualify for the state tournament in OKC. Good luck girls. #CHSZEBRAPRIDE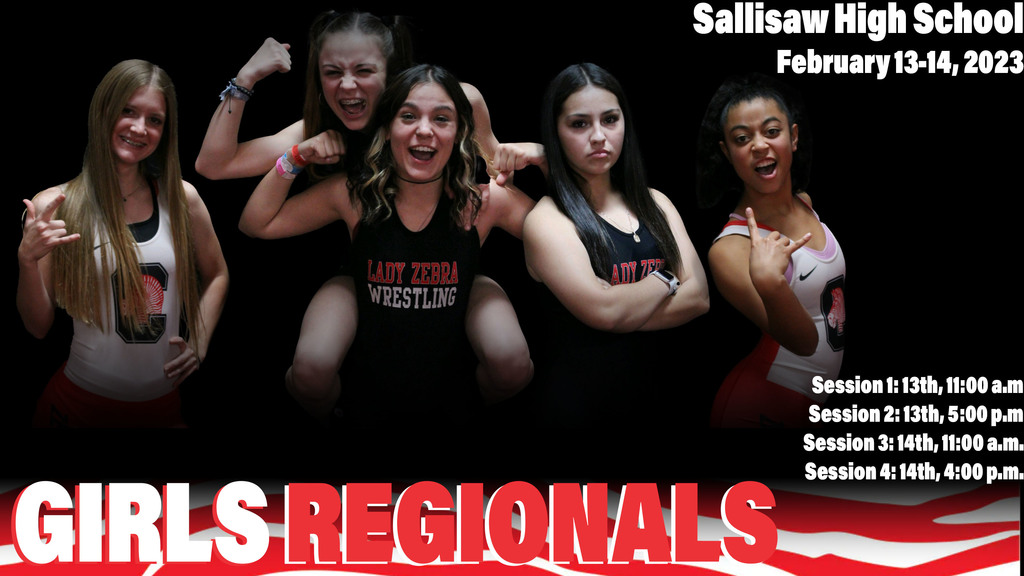 Basketball tonight at Pryor. You know their crowd will be huge so we need to match them and travel the short distance to watch our Zebras beat our rivals. Its cold outside so might as well find a warm gym to watch our boys and girls do what they do best. #CHSZEBRAPRIDE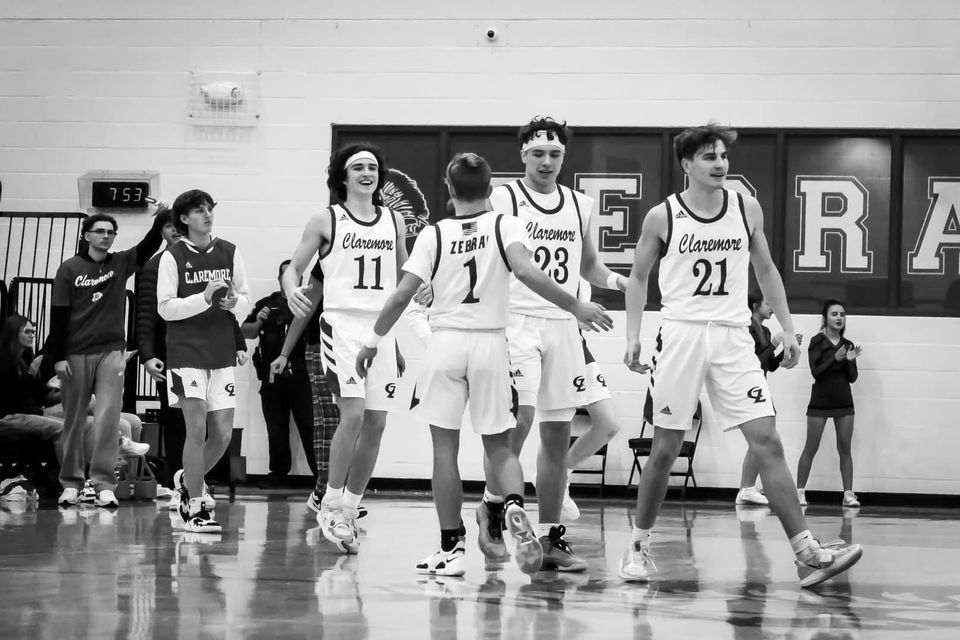 Coach Young presented James Droz with an official Claremore Zebra shirt before James introduced the starting lineup at our boys basketball game against Skiatook.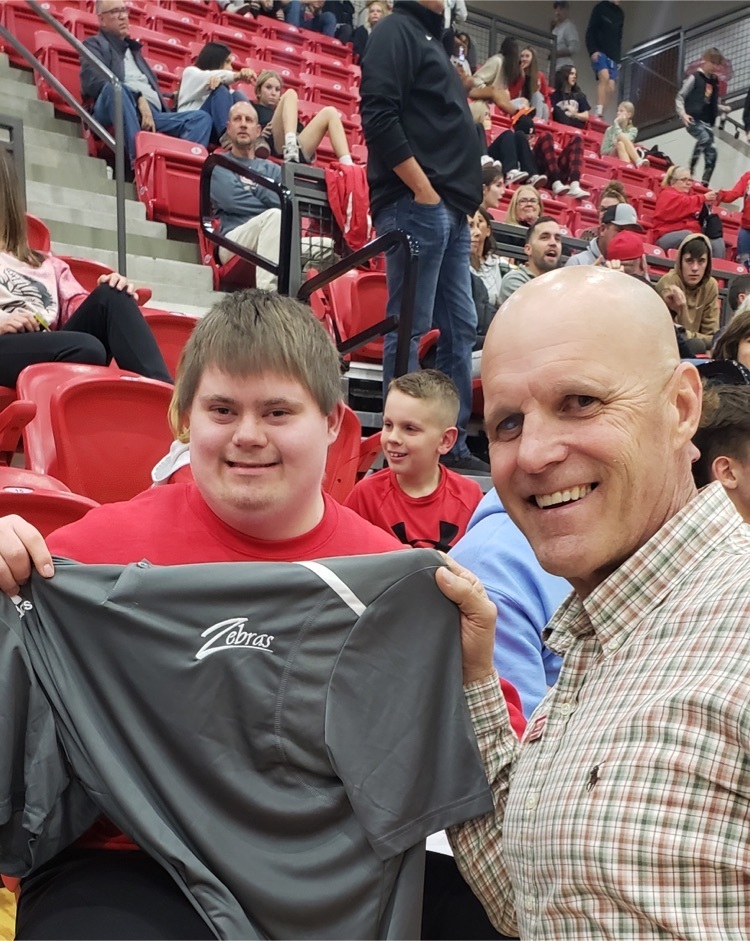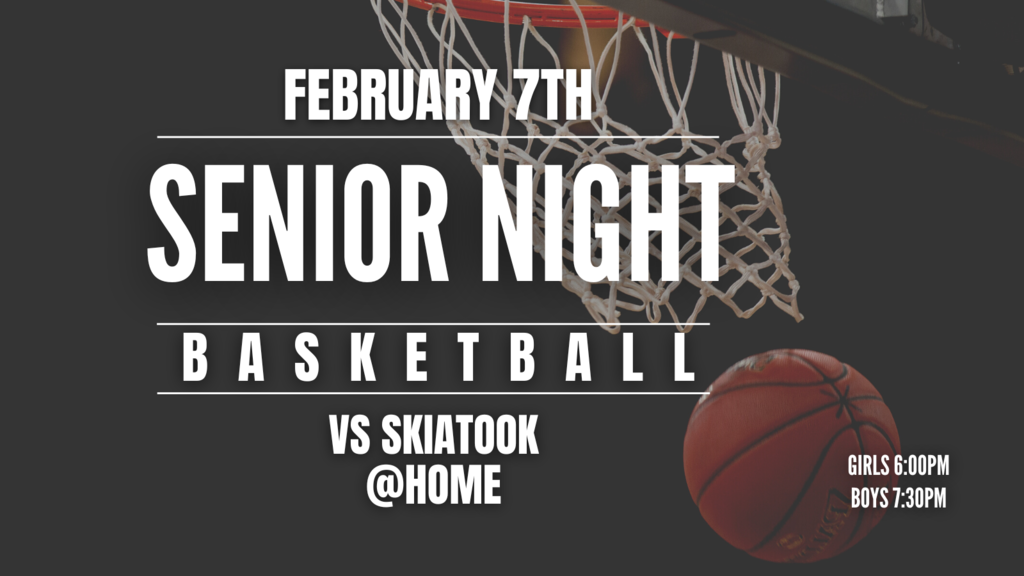 The Oklahoma Caring Van will provide FREE immunizations for children at the Claremore enrollment center March 21st & 23rd from 10a - 12p. A parent/guardian must complete the required paperwork. Services will be provided to children who are uninsured, Medicaid eligible, or American Indian. #CPSZEBRAPRIDE

Boys and Girls basketball is @ Tahlequah tonight starting at 6 pm. Good luck Zebras. #CHSZEBRAPRIDE

Junior high basketball has been canceled for tomorrow night.