Today's Soccer games against Tulsa Hale have been postponed due to pending weather. They are rescheduled for Tuesday, April 27th at 5 and 7:00.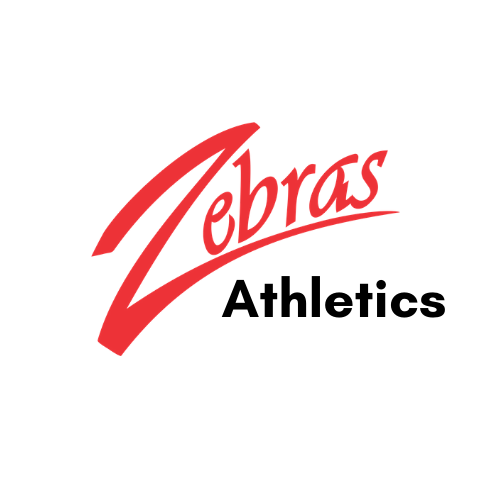 Volleyball Tryouts

Today's baseball game at Tulsa Rogers has been canceled, it will be played tomorrow as a varsity doubleheader at Claremore.

Broken Arrow 1 Zebras 0 Baseball at BA

356 Days. 356 days ago was the last time your Zebs was allowed on the field. 356 days without taking anyone to the woodshed. 356 days of bottled up Claremore tradition. 356 days ends today. New players, new uniforms, same old Claremore. Don't miss today!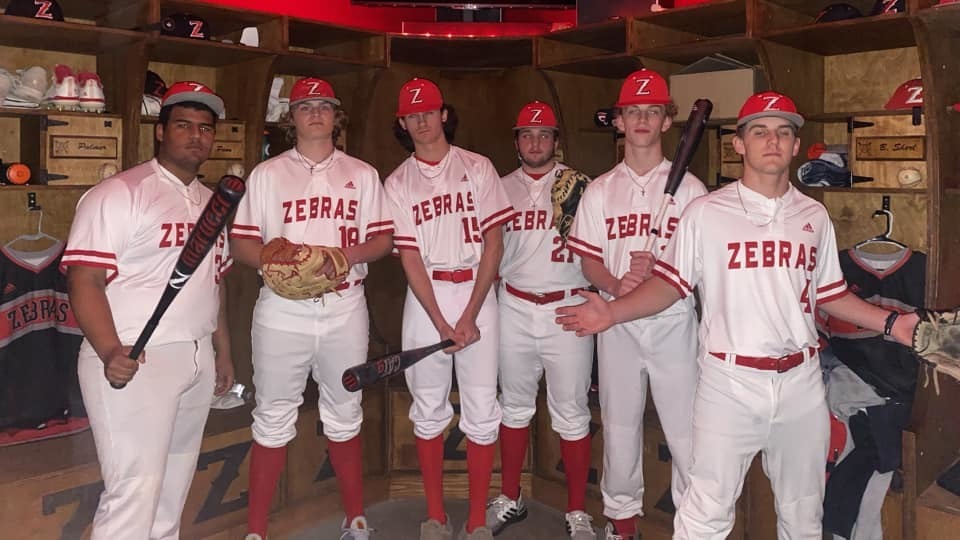 Congratulations to Zebra wrestling for being the state runner up in class 5A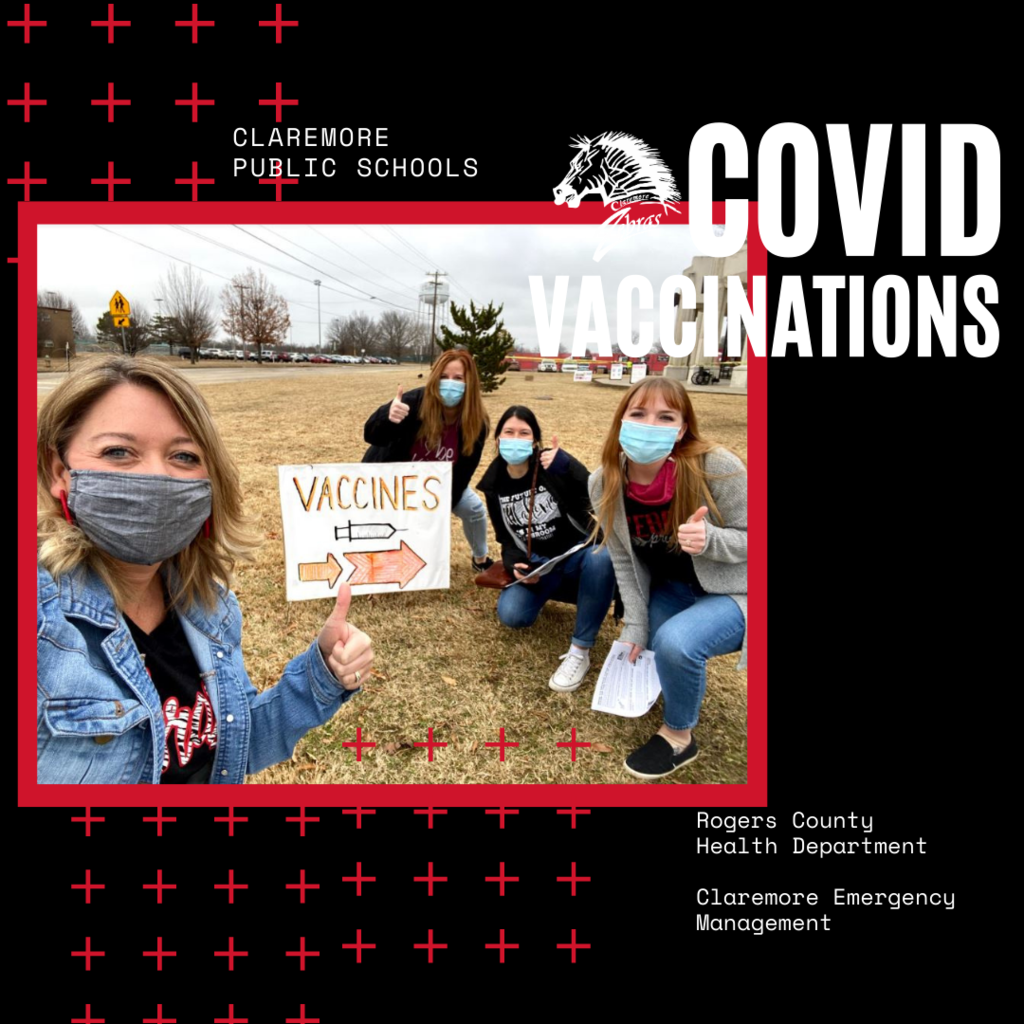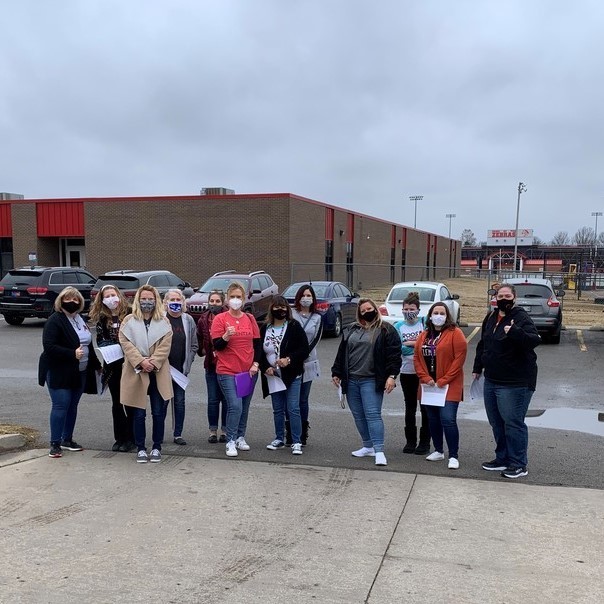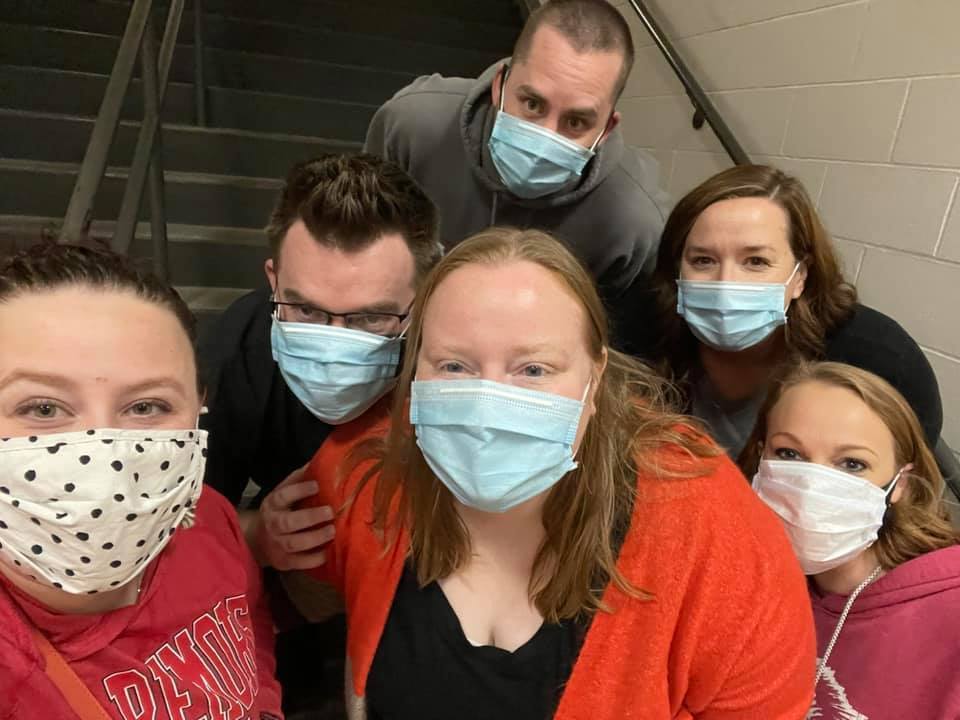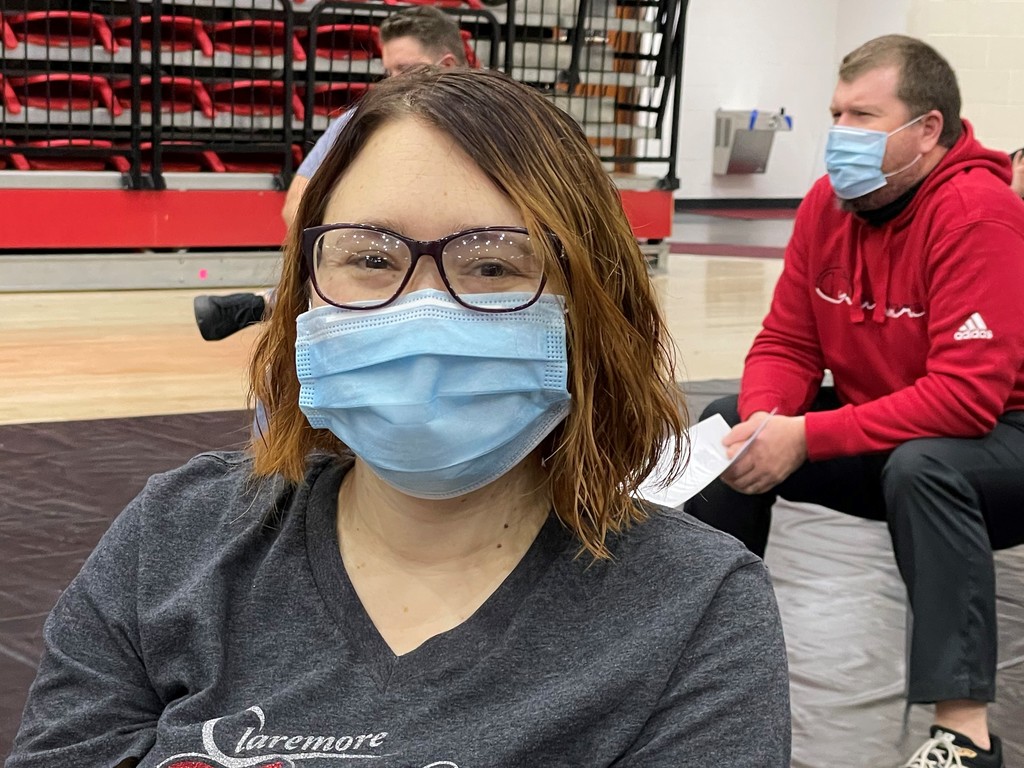 Ashton Stevenson is State Runner-up at 170 and BK Seago is State Champion at 182

Congratulations to Aiden Boyd 5A 120 lb State Runner-up Kaden Stanley 5A 138 lb State Champion Kai Shultz 5A 145 lb 4th place

Claremore Varsity baseball will play 1 game vs NOAH at Claremore Legion Field on Monday, March 1st at 5:00pm. #CPSZEBRAPRIDE

4 Zebras move to the finals in the State Wrestling Tournament!!!! Aiden Boyd Kaden Stanley Ashton Stevenson B.K. Seago Kai Schultz just won and needs one more match to place. Go Zebras!!

You're looking at the first ever 127lb Girls Champion and Outstanding Wrestler in the state of Oklahoma! We are incredibly proud of you Kearanie Johnson! #CPSZEBRAPRIDE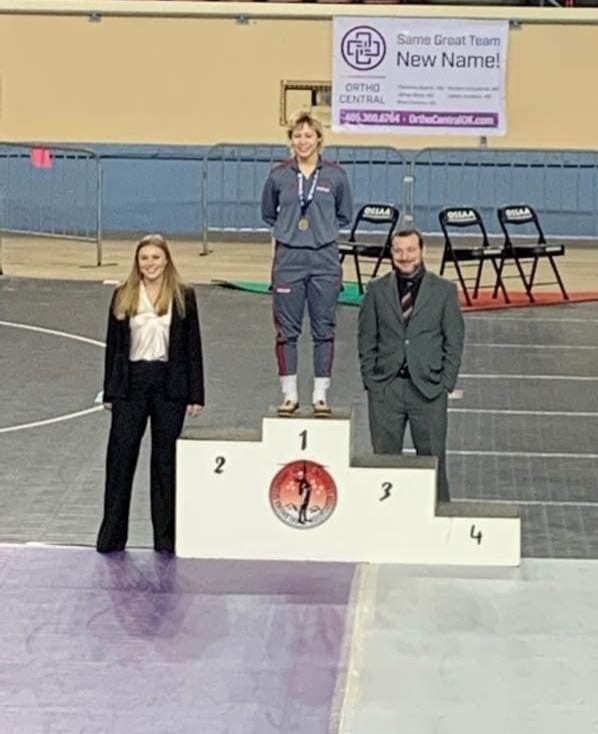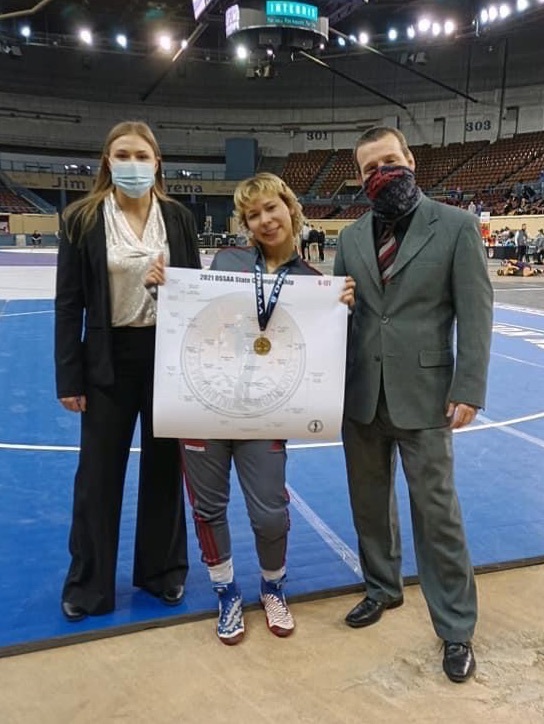 THIS JUST IN.... CHS Lady Zebra Swim Team 6A State results! 🥈🥉Sylvia Admire finishes 2nd in the 500 Free and 3rd in the 50 Free and stopped the clock with her personal best in the 50 Free. 🎉 Kaylee Ward finishes 8th in the 100 backstroke and 9th in the 200 IM reaching her personal best in both events. #CPSZEBRAPRIDE

Final score Lady Zebras 34 Bishop McGuiness 48

Congratulations to Kearnie Johnson on winning her second state championship in wrestling tonight!

Your Zebra wrestlers punched 2 more tickets to the state tournament giving us 5 total! Congrats to: 126 Aiden Boyd 1st 138 Kaden Stanley 1st 145 Kai Shultz 4th 170 Ashton Stevenson 1st 182 BK Seago 1st 220 Blake Bacon 6th The team also finished in 5th place! Looking forward to the 5A State tournament on Friday!! #CPSZEBRAPRIDE

MacKenzie Bacon - 3rd place at the JH Wrestling State Tournament! #CPSZEBRAPRIDE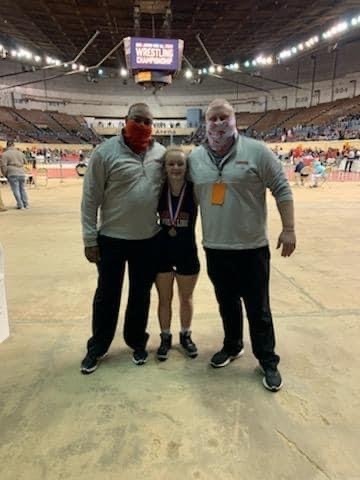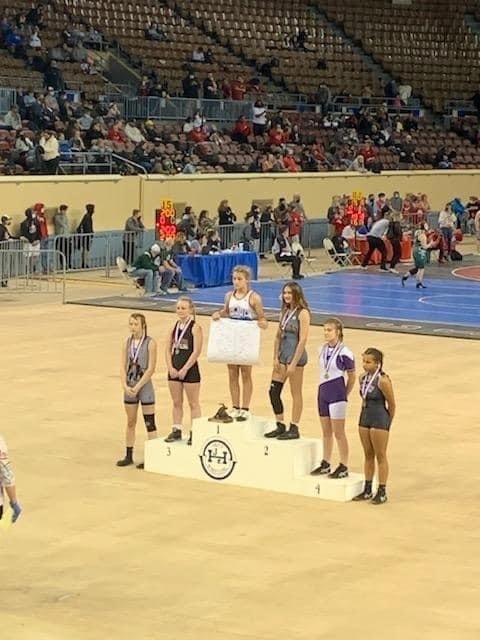 CHS swimmers, Kaylee Ward and Sylvia Admire, swam today in 6A Regional Finals. Sylvia got 1st in the 500 Free and 3rd in the 50 Free. Kaylee got 3rd in the 100 Backstroke and 4th in the 200 IM. Both swimmers qualified for State to be held later this month. #CPSZEBRAPRIDE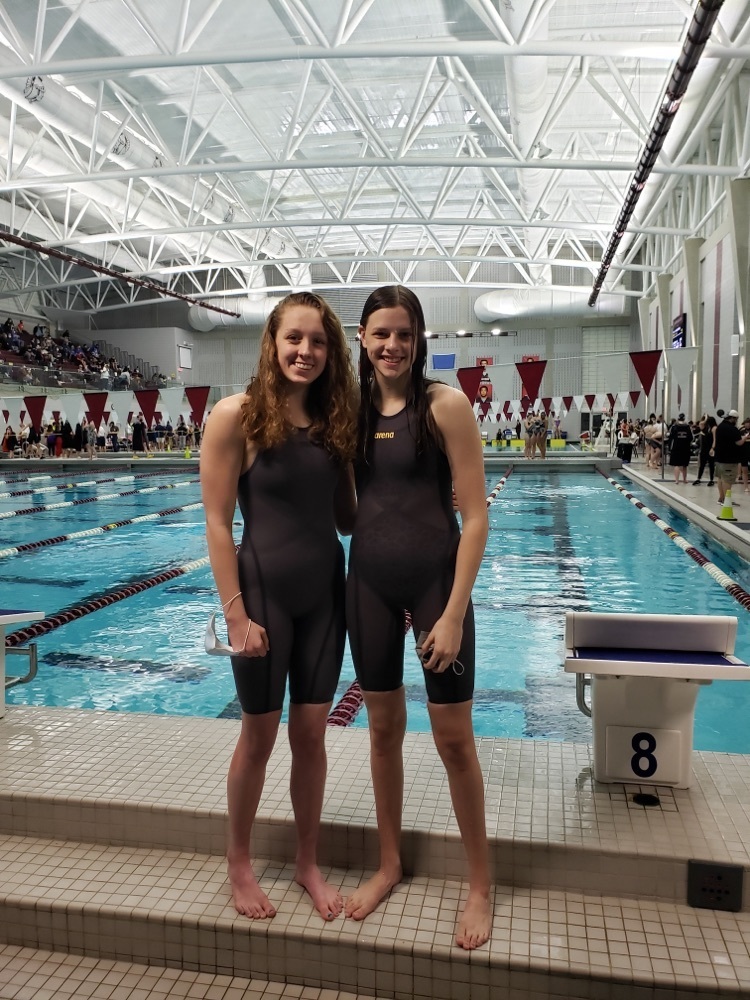 Lady Zebras win 54-27 over Skiatook and Zebras win 78-48 over Skiatook

Lady Zebras win 49-41 over Skiatook