Junior high basketball has been canceled for tomorrow night.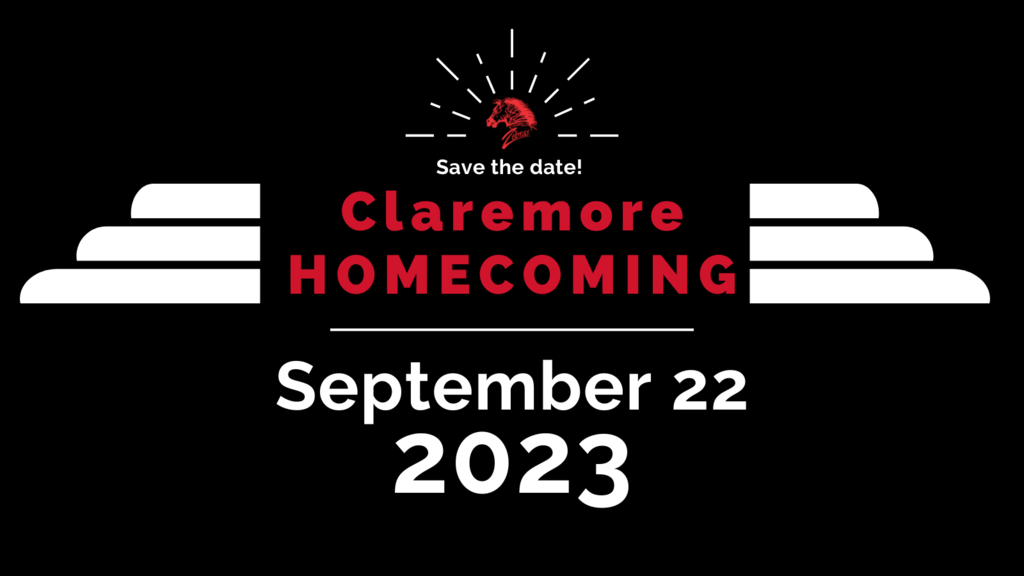 Due to continued weather conditions and icy roads, Claremore Public Schools will be closed Wednesday, 2/01/23. There will be no classes during the day. All athletics and competitive events scheduled for this evening (1/31/23) are also canceled. Updates are available on all CPS platforms (Website & Mobile App). Make sure your contact information is up to date on the parent portal on Wengage. Be safe, stay warm, make a memory, and remember, It's Always A Great Day To Be A Zebra! #CPSZEBRAPRIDE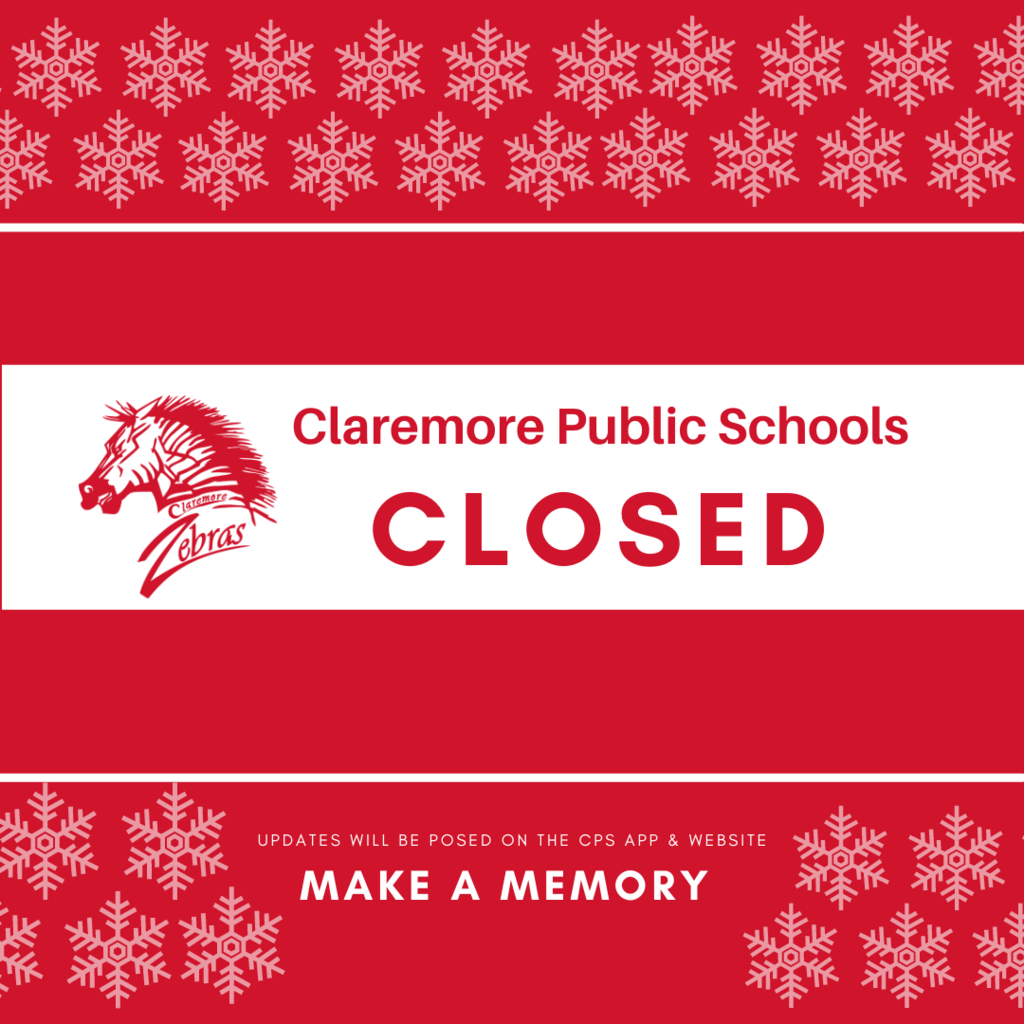 Wrestling and basketball have been canceled for tonight. We will let you know the new dates when we get them rescheduled. #CHSZEBRAPRIDE

Another basketball change. Junior high basketball tomorrow is canceled. High school basketball as of now has been moved back to tomorrow. Updates will come when we get them. #CHSZEBRAPRIDE

BASKETBALL SCHEDULE CHANGES Tuesday's (1/31) HS basketball games at Coweta will now be Monday (1/30). Monday's JH (1/30) basketball games at home with Coweta will be Tuesday (1/31). #CPSZEBRAPRIDE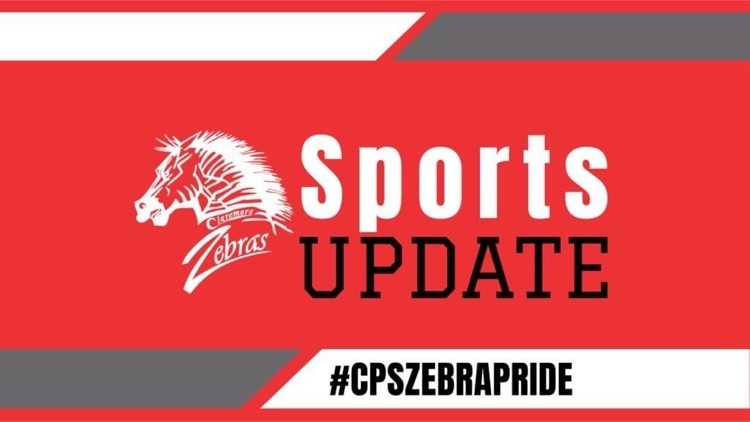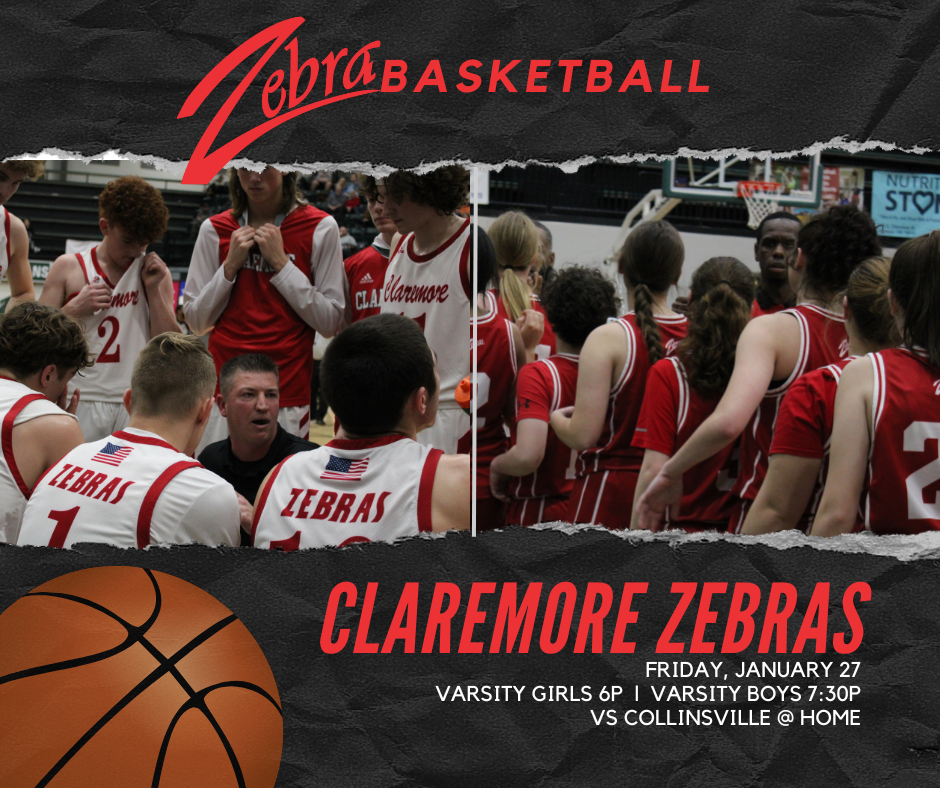 Military Appreciation tomorrow Night. Basketball hosts Collinsville, wear your shirt get in free. If you don't have one, no worries we will have a few for sell. Get out and support the Zebras and our Military. #CPSZEBRAPRIDE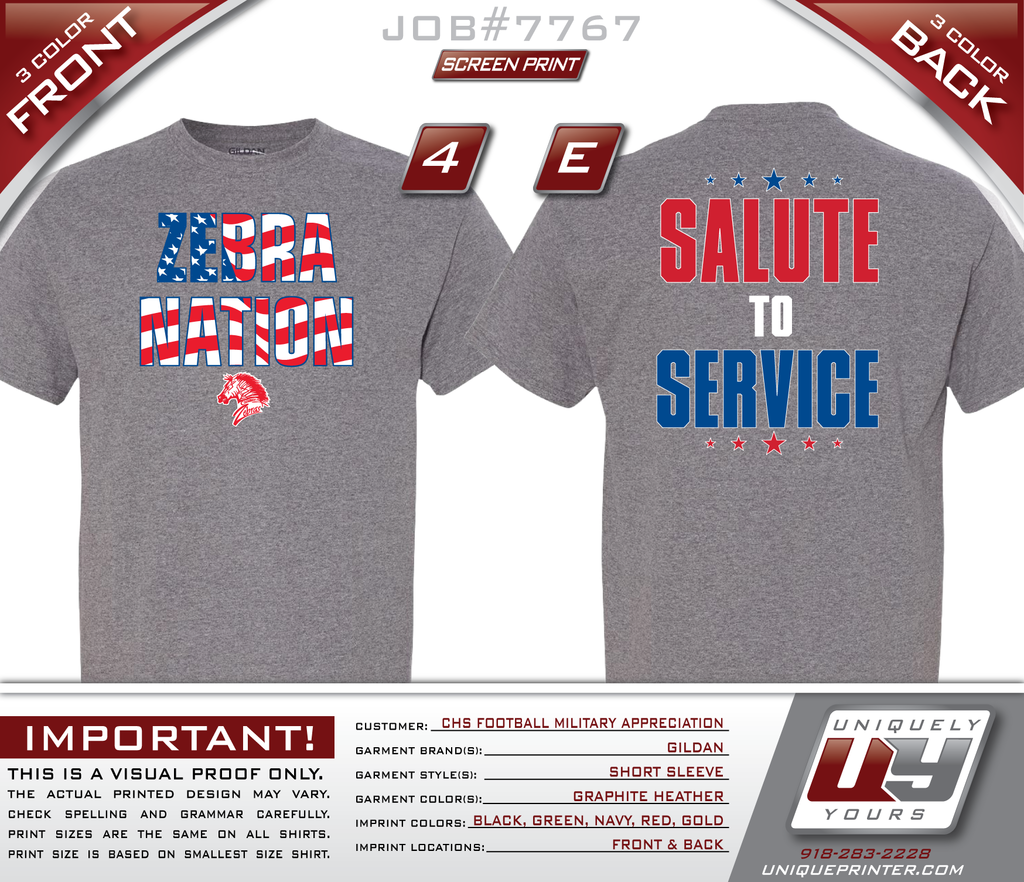 All athletic competitions for tonight (1/24/23) have been cancelled.

🏀 CHS Basketball Fastbreak Club Tournament 📅 February 5, 2023 2nd - 6th grades (boys & girls) Registration by January 30th l Scan the QR Code Claremore High School gyms CONTACT:
chsfastbreak@gmail.com
or 918-728-1456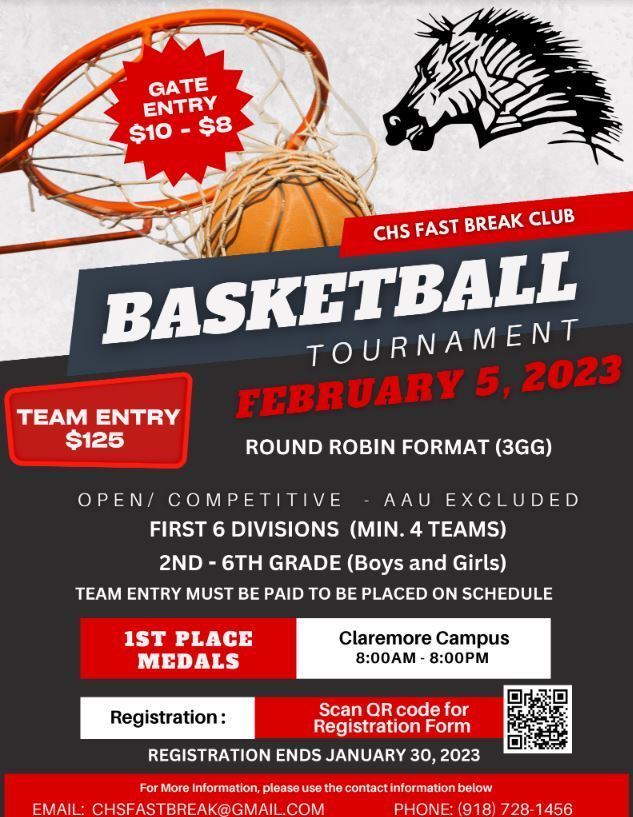 Port City Classic Basketball Tournament starts today. Girls at 7 pm and boys at 8:30 pm. #CPSZEBRAPRIDE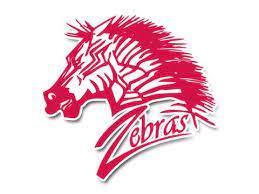 High school basketball will host Grove this evening starting at 5 pm. Get out and support the boys and girls as they look to beat the Ridgerunners. #ZEBRAPRIDE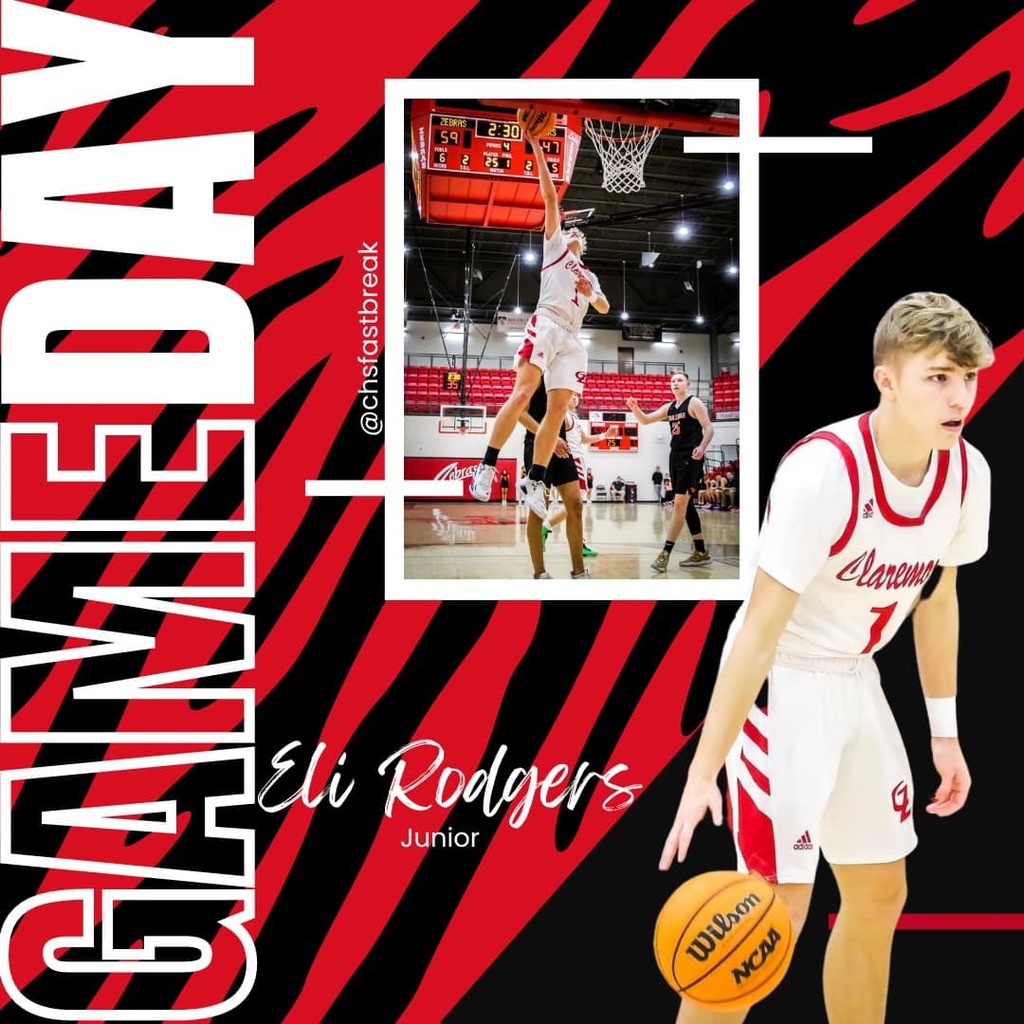 Zebra wrestling will be trying to qualify for Dual State today at Pryor. They will wrestle at 2 pm against Pryor, Sapulpa, and Edison. Good Luck Zebras. #ZEBRAPRIDE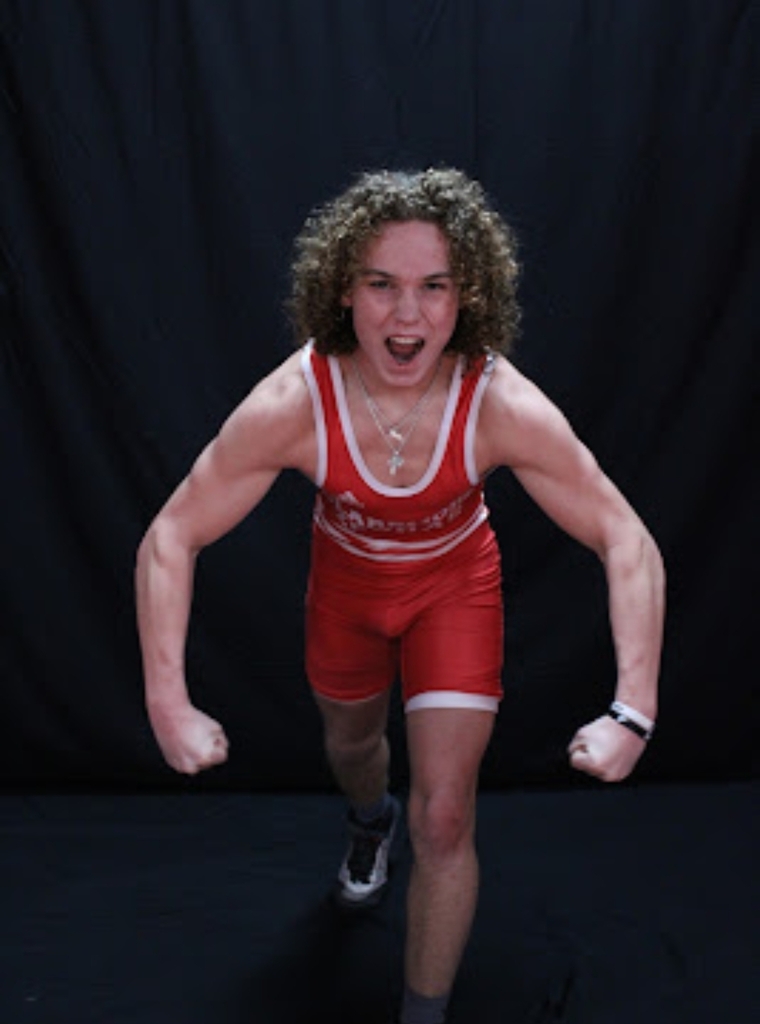 JH WOW- Tristan Peters Tristan Peters led the JH Wrestling team at the Perry JH Tournament. He placed 6th with a 5-3 record at the 2-day event, scoring 11 Team Points.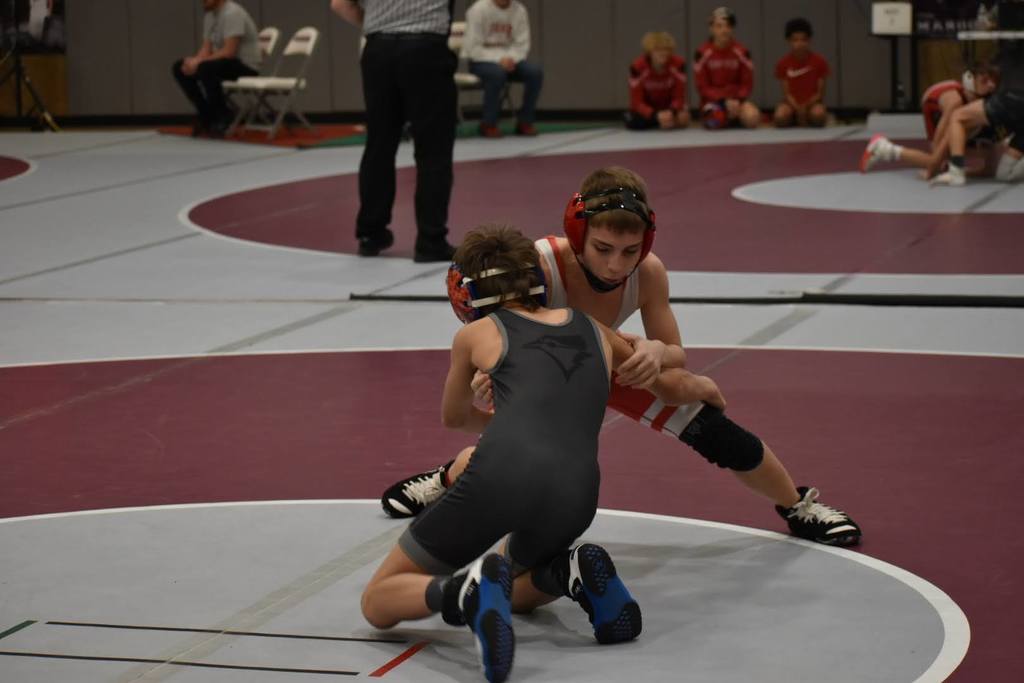 NO SCHOOL 👩‍🏫👨🏽‍🏫Friday, 1/13, CPS school sites will have a district professional development day. District offices will be open from 8a-4p. 🧍🏽‍♀️🧍🏽‍♂️Monday, 1/16, CPS schools sites and the district office will be closed for the MLK holiday. Enjoy your 4-day weekend. We will see everyone back in our buildings on Tuesday, 1/17. #CPSZEBRAPRIDE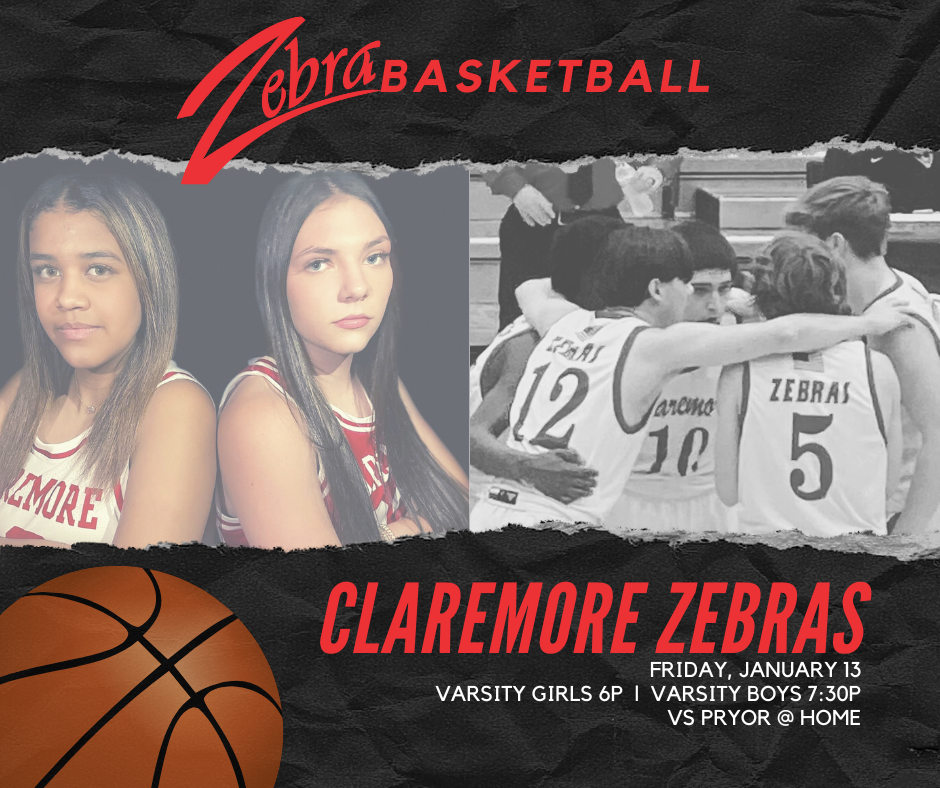 Zebra Basketball tonight at Skiatook. If your looking for something to do find your way over there and support the boys and girls. #CPSZEBRAPRIDE

Claremore Zebra Baseball Alumni Night April 14, 2023 Introduction and recognition of the 1993 & 2003 State Champion teams along with the 1983 & 2013 teams will be at 7:30pm. The 2023 Zebras will play at 8pm. RSVP with you name and year to
zebrabaseball1@gmail.com
. #CPSZEBRAPRIDE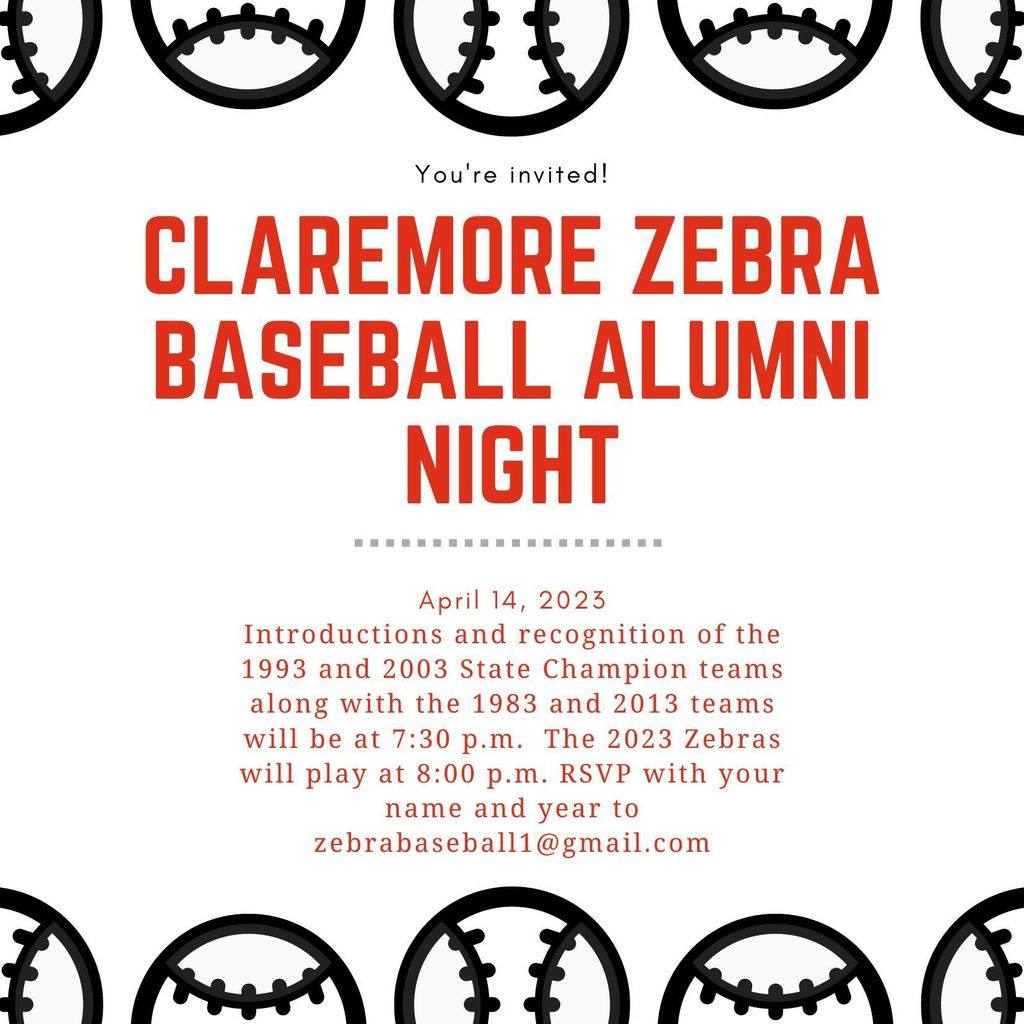 Just a reminder that CPS families will have a four day weekend January 13-16, 2023. 🔴 January 13th - No School - PLC Professional Development Day 🔴 January 16th - No School - Closed in honor of MLK Holiday #CPSZEBRAPRIDE

Congrats Abby Tietz on being named Varsity Girl's Wrestler of the Week. #CPSZEBRAPRIDE