The CPS District offices are closed Monday. Have a safe Memorial Day. It's important to tell the stories of those who are not here to tell their story. Join us in remembering and honoring those who have sacrificed their lives for this country. Who are you honoring today? #CPSZEBRAPRIDE

The CPS District offices are closed Monday. Have a safe Memorial Day. It's important to tell the stories of those who are not here to tell their story. Join us in remembering and honoring those who have sacrificed their lives for this country. Who are you honoring today? #CPSZEBRAPRIDE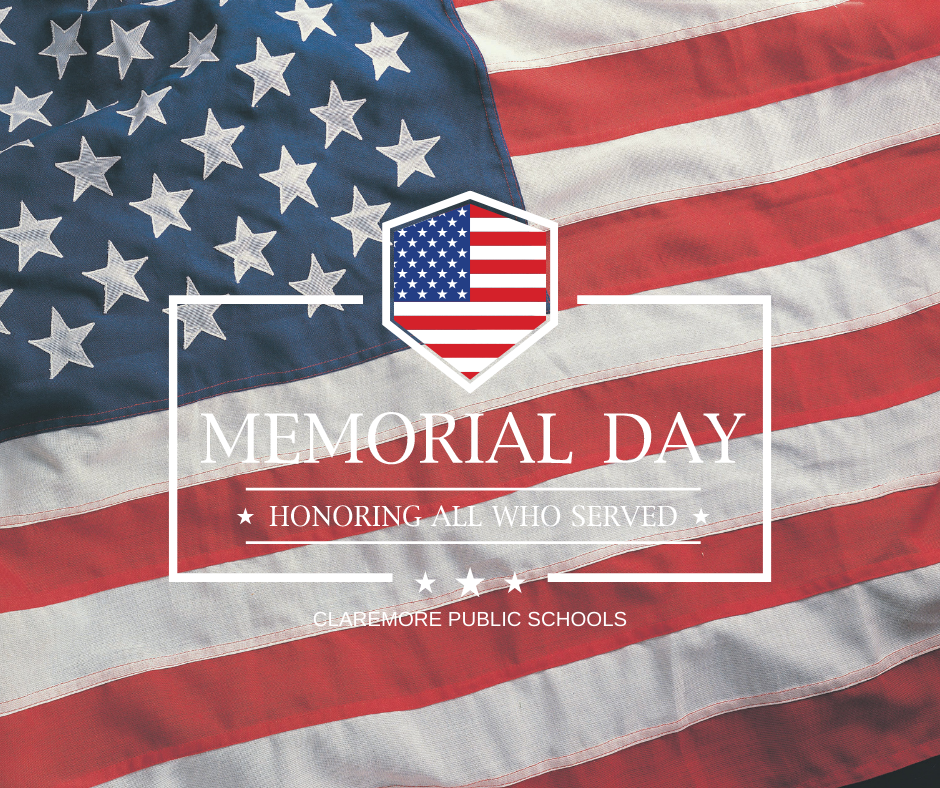 FREE SUMMER MEALS In conjunction with the USDA Seamless Summer Program, CPS Child Nutrition Department will continue FREE MEALS this Summer for students 18 & under. HOT MEALS are available Monday - Friday (May 31 - July 1 & July 11 - Aug. 15) at Roosa & Catalayah Elementary. Breakfast is served from 7:30a - 8:30a. Lunch is served from 11:00a - 12:30p. Meals must be consumed on-site. GRAB & GO MEALS are available on Mondays (May 23 - June 27) at CPS Enrollment Center (101 West 11th). Five (5) meals are distributed each Monday. To help plan for proper ordering, storage, freshness, and decreased waste, we ask you to complete the order form weekly by Wednesday at 3:00p for the following week. Holiday pick-up will be on Tuesday. Questions? Contact Child Nutrition at 918-923-4243 or
jragland@claremore.k12.ok.us
.

Preston Peck was selected for the All-State Tennis roster. He will again represent our Zebras on the "East" team on July 26, 2022. The matches begin at 5:30 at the University of Tulsa. Congratulations on this honor, but mainly on the time, determination, sacrifices, and commitment to make it to this point. #CPSZEBRAPRIDE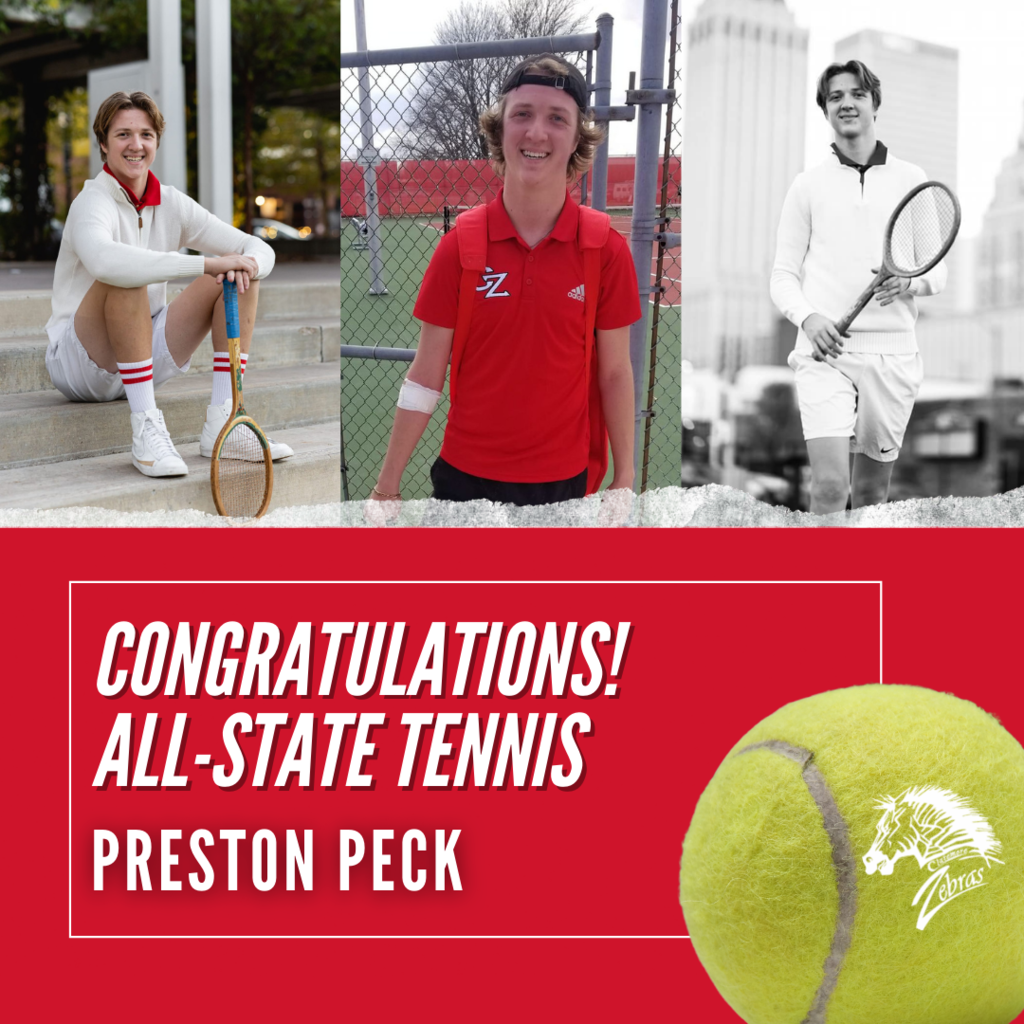 🏀 Lady Zebra Basketball Camps 🏀 May 23 - 25: Developmental Camps, girls 7th - 12th graders May 30 - June 1 (12p-3p): Intermediate Camp, girls 4th - 6th graders May 30th - June 1 (8a - 11a) : Lil Stripes, girls K - 3rd $40/camper Hosted by Coach Bobby Cope Contact:
coachcope918@gmail.com
More Info:
https://5il.co/1aw68
#CPSZEBRAPRIDE


🏐 Zebra Volleyball Camp, June 6th - 8th 🏐 3rd - 6th graders: 10a - 12p 7th - 9th graers: 1p - 3p $60/camper Hosted by CHS Coaches & Players Contact:
coachjackson16@gmail.com
More Info:
https://5il.co/tb7g
#CPSZEBRAPRIDE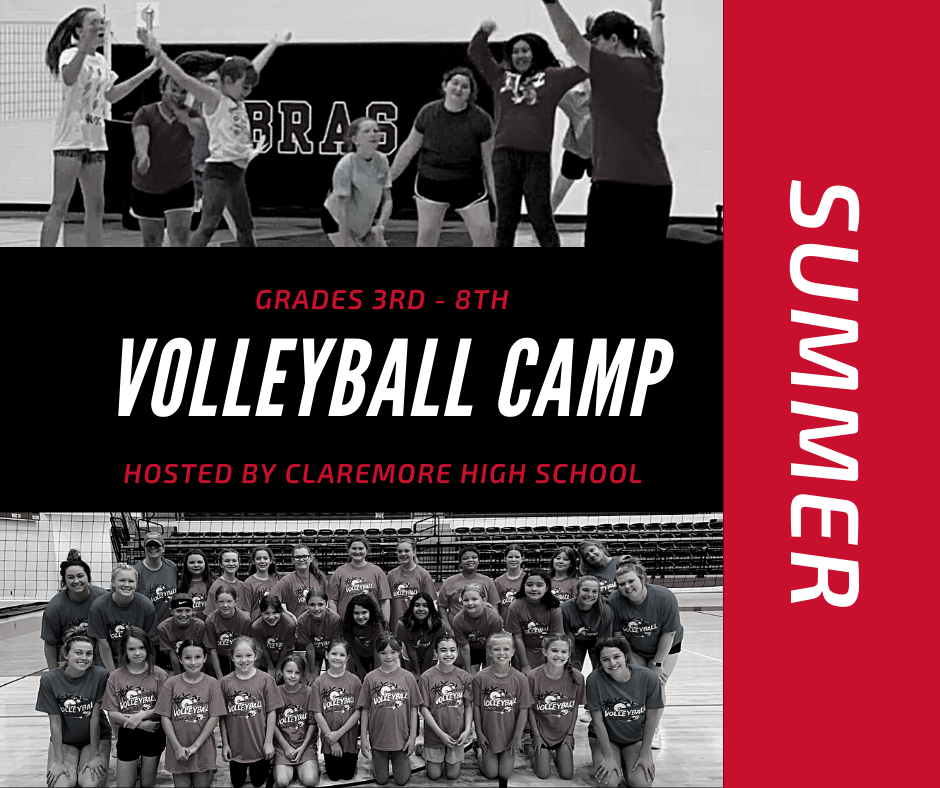 Looking for something to do this summer? CPS has compiled a webpage for summer camps and resources. We will add them to the list as they are made available. 🎨Art 🏀Basketball 🏈Football ⚽Soccer 🏐Volleyball 👨‍👨‍👧‍👧Zebra Stripes 🏅RSU Sports Camps 🍔Free Summer Meals ➕ the City of Claremore Summer Guide Go to >
https://www.claremore.k12.ok.us/page/summer-camps-programs
Going to a camp? Remember to wear your #CPSZEBRAPRIDE!

On her last day as a CHS senior, Caroline Cowherd signed her letter of intent to join the dance team at the University of Central Oklahoma, surrounded by family, friends, and coaches. Although she will always be a Zebra, she will be a Broncho this fall. Caroline will also continue her academic career as a President's Leadership Scholar at UCO. #CPSZEBRAPRIDE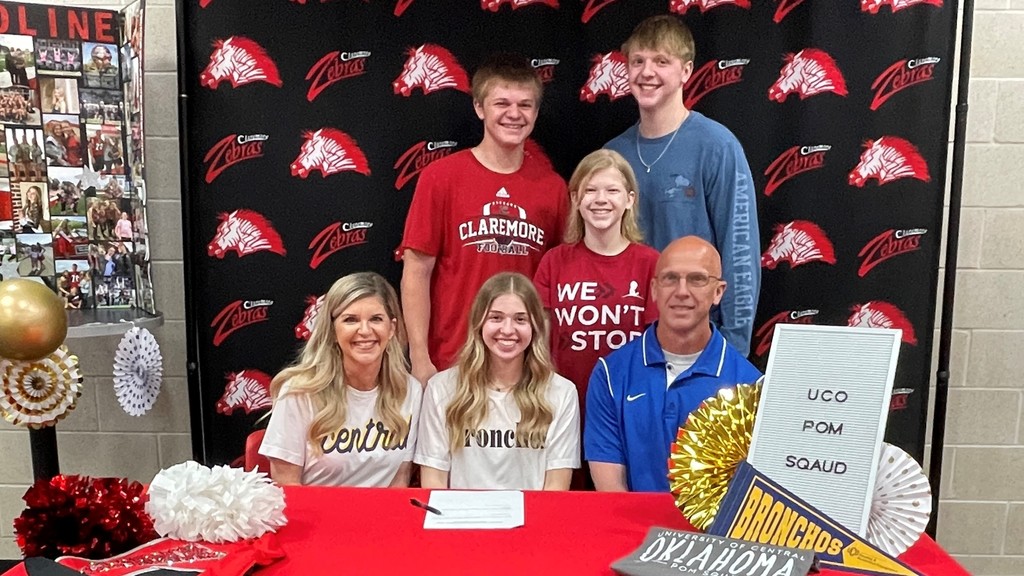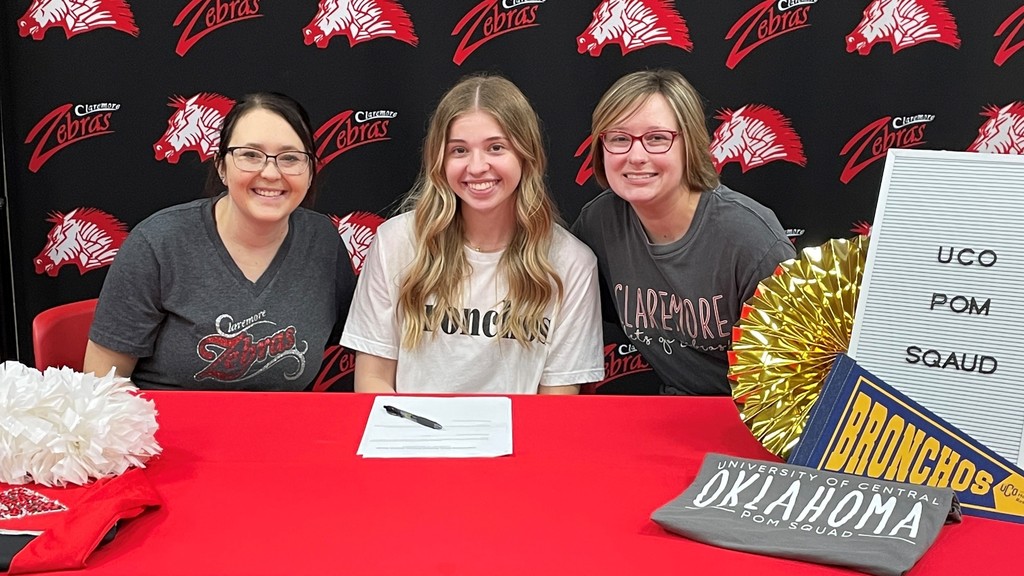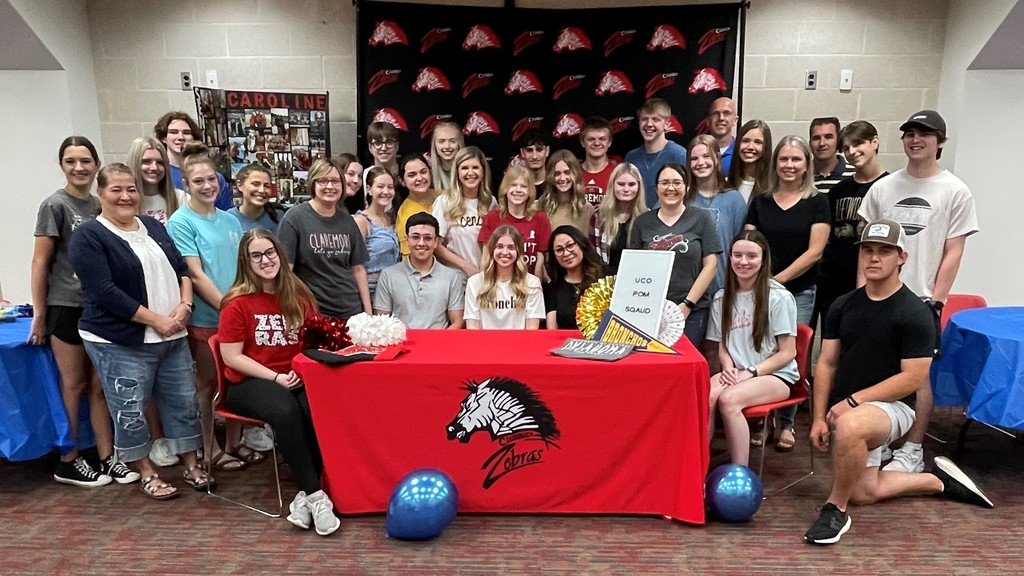 Paiten Reavis broke the Claremore High School 400-meter dash record in the preliminary round of the OSSAA State Track Meet last week, covering the quarter-mile distance in 59.77 seconds. The time sent her past the previous record holder, Katelyn Alexander who set the record in 2016 with a time of 59.78 seconds. Reavis is still undecided on her next step as it relates to athletics with a few offers on the table for collegiate softball and track to contemplate. #CPSZEBRAPRIDE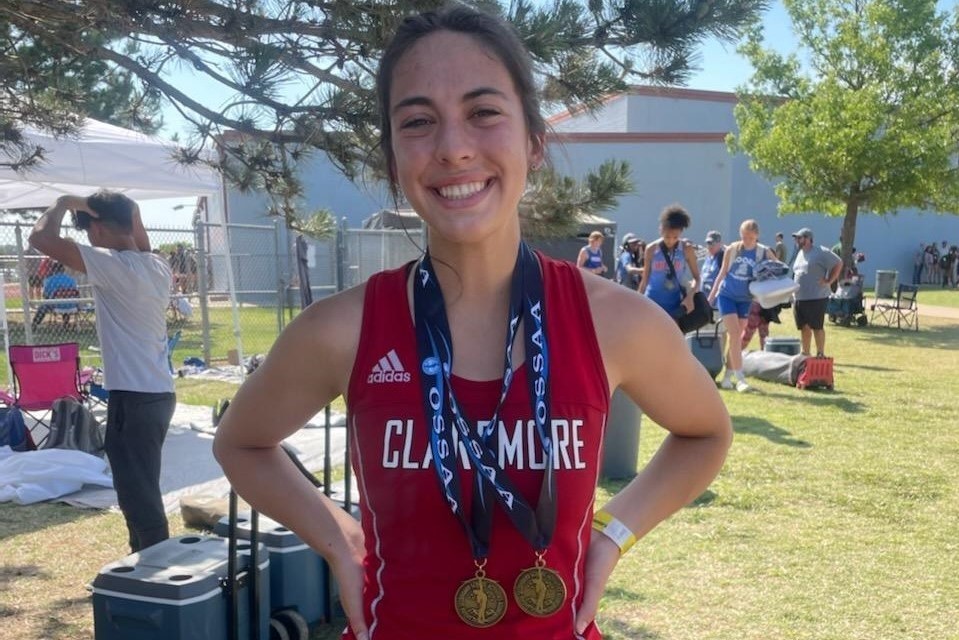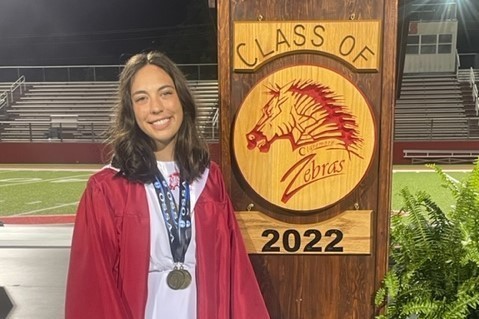 L👀k who will continue her soccer and academic career at Seminole State College. Congratulations, Lilly Sweet on your continued success on and off the field. #CPSZEBRAPRIDE

Congratulations to Hailey Burden who signed to continue his soccer and academic career Rose State College in OKC. Although #OnceA ZebraAlwaysA Zebra, she will spend the next few years as a Raider. #CPSZEBRAPRIDE

Kolby Shuey signed to continue his soccer and academic career as a Raven at Coffeyville Community College. Congratulations, Kolby, on your continued success on and off the field. #CPSZEBRAPRIDE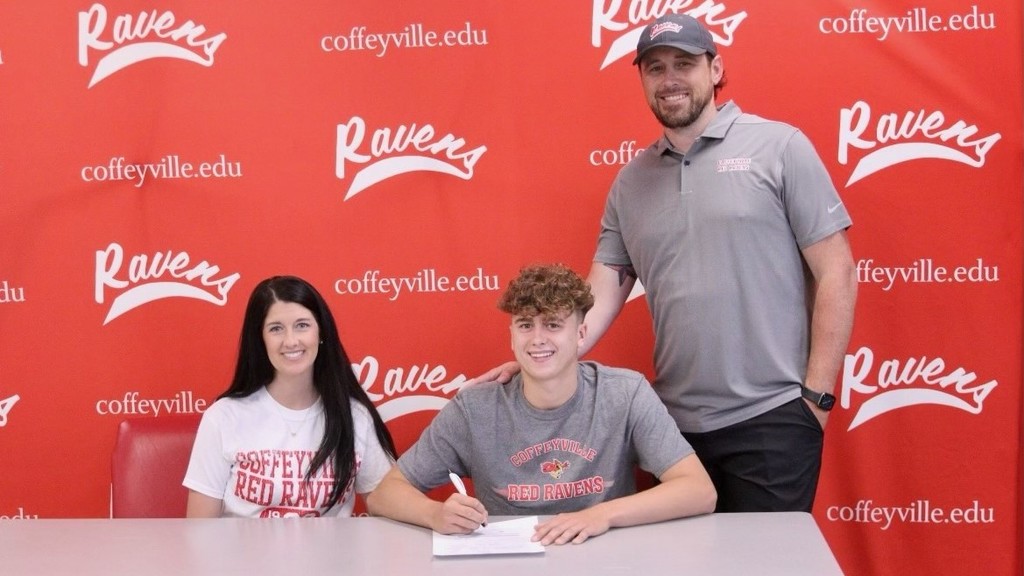 ‼ALL GIRLS BASKETBALL PLAYERS‼ There will be a meeting on Monday, May 16th at 6pm at the New Gym. The meeting will be a chance to meet Coach Cope and his family, get information on summer camps, and discuss workout times for the summer. #CPSZEBRAPRIDE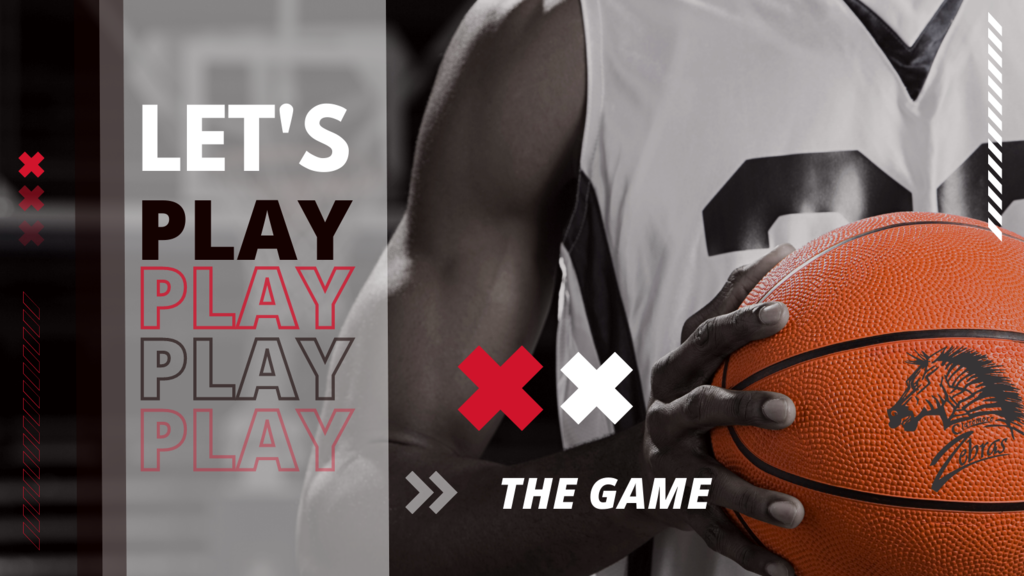 The Board of Education approved a new 22-23 academic calendar on Monday. There are a few changes you might want to note. 📅 Fall Break was moved up a week to Oct. 13 & 14, 2022 📅 Graduation was set for May 21, 2023 #CPSZEBRAPRIDE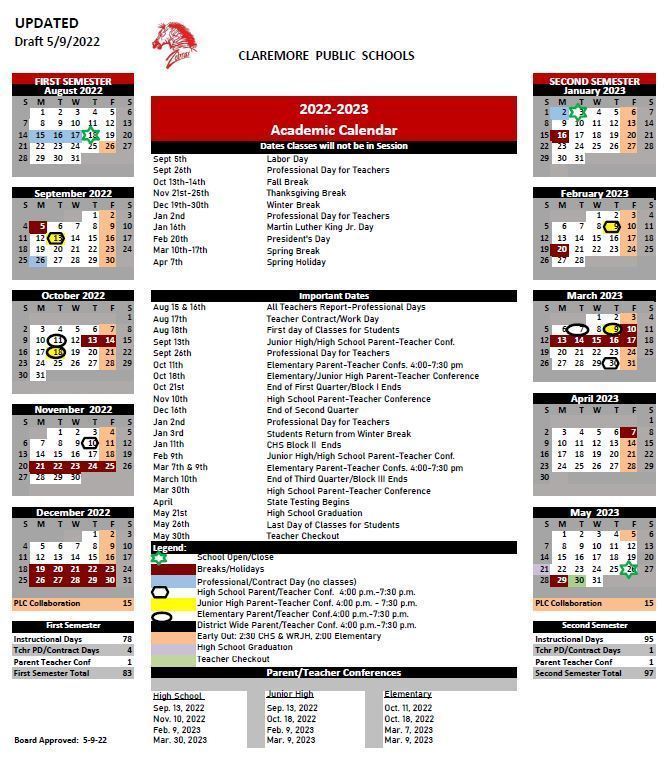 Better late than never... Congratulations to Kale Radichel, who will be continuing his athletic and academic career at Belhaven University in Jackson, MS, this fall. Kale will be playing soccer for the Blazers. #CPSZEBRAPRIDE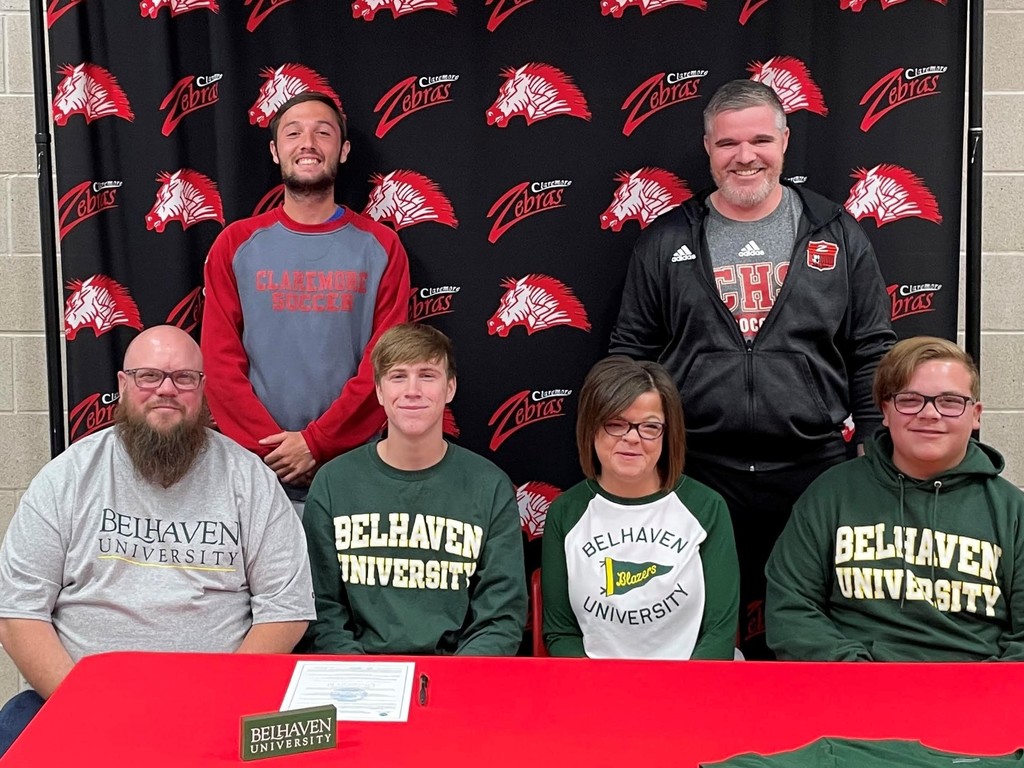 Kinley Williams signed her letter of intent to play volleyball at Southwestern College in Winfield, KS. This Zebra will continue her academic and athletic career as a Jinx. Congratulations! #CPSZEBRAPRIDE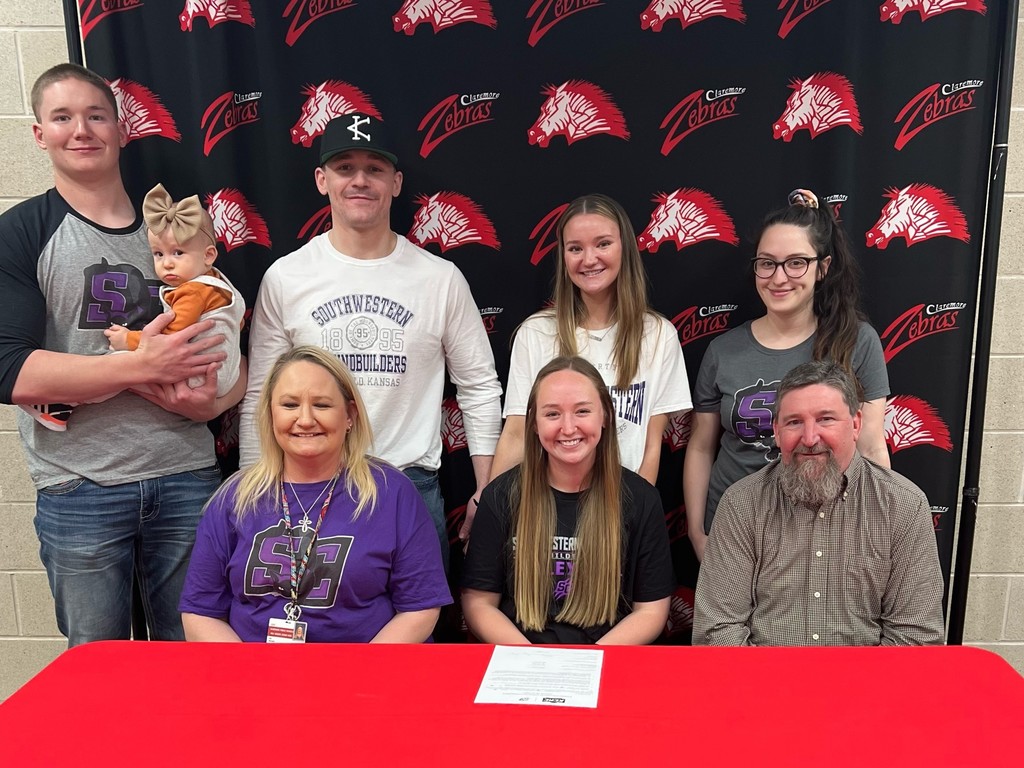 Congratulations to our Zebra Golf Team!! They are headed to STATE this weekend! Hit 'em long and straight and bring home some hardware! #CPSZEBRAPRIDE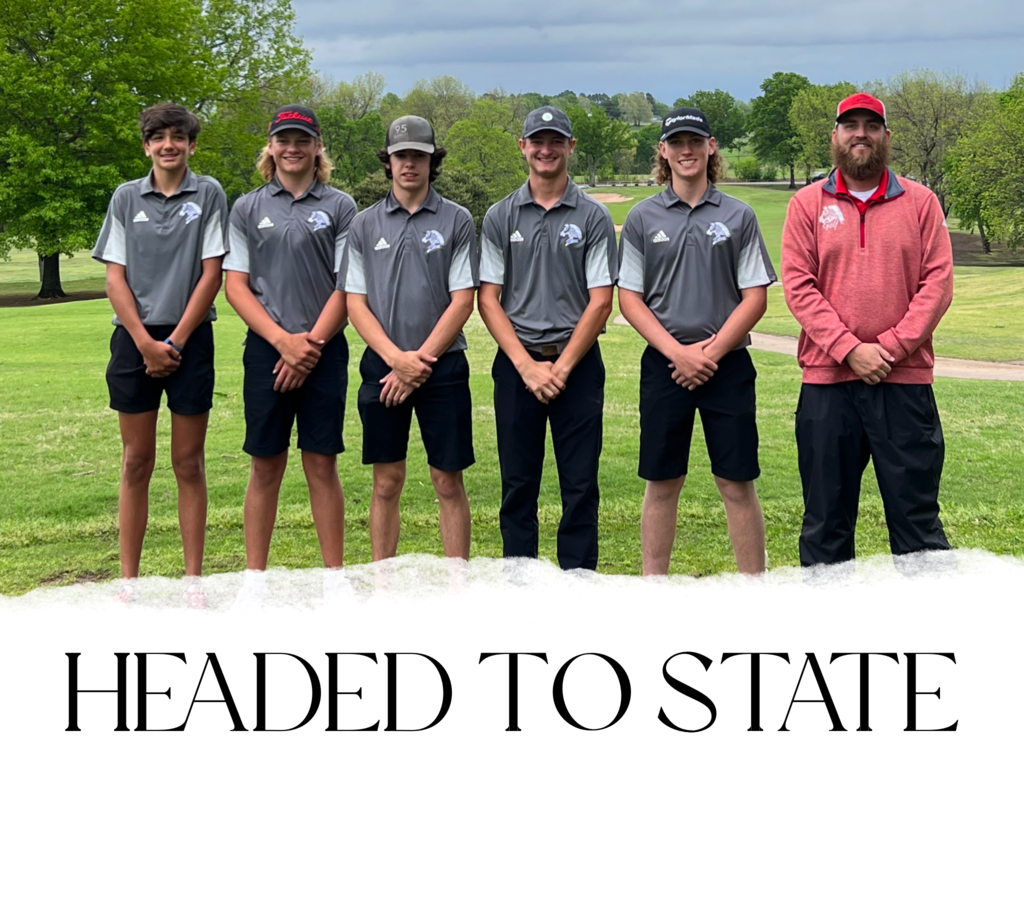 It's time for the BOYS OF SUMMER to tryout! ⚾ JH/HS Parent Meeting - May 11 - 6:30PM - Zebra Dome (Indoor) Covering Summer Calendar/Tryouts ⚾ HS Tryout - May 16 - 3:30-5:30 PM - Legion Field - Current 8-11th Grade ⚾ JH Tryout - May 17 - 5:30-7:30PM - Legion Field - Current 6-7th Grade #CPSZEBRAPRIDE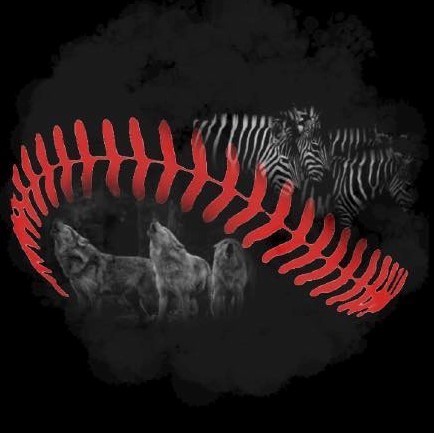 We had some Top Individuals performances at the 2022 Port City Golf Classic Freshman - Tripp Jackson - 3rd Junior - Gage Hamilton - 6th Sophomore - Gage Hall 9th #CPSZEBRARIDE