We saw a whole lot of #CPSZEBRAPRIDE in Atlas Nutrition when the Lady Zebra Volleyball Team dropped in before heading to ORU camp this week. Thanks, @Atlas Nutrition, for sending them off with some extra energy.

Tanner Steidley makes the Tulsa All-World Boys Tennis Team. Honorable mentions from Claremore were Parker Green, Beau Parsons, Preston Peck, Michael McHugh, & Jared Warren. #CPSZEBRAPRIDE

Drug Testing Schedule for July 5th and July 6th, 2021 Baseline Drug Testing for all JH and HS athletes Student-Athlete must have Rank One completed and bring $15 for drug testing fee. Girls: July 5th 9:00-9:40 Volleyball (JH/HS) 9:40-10:20 Softball (JH/HS) 10:20-11:00 Cheer/Dance (JH/HS) 11:00-11:40 XC/Track/Soccer (JH/HS) 11:40-12:20 Wrestling/Basketball (JH/HS) 12:20-1:00 Golf/Tennis/Swimming (JH/HS) Boys: July 6th 9:00-9:40 Wrestling/Basketball (JH/HS) 9:40-10:20 Football (HS) 10:20-11:00 Tennis/Golf/ Track/XC (JH/HS) 11:00-11:40 Soccer/Baseball (HS) 11:40-12:20 Football (JH) 12:20-1:00 Extra Time Slot if can't make other times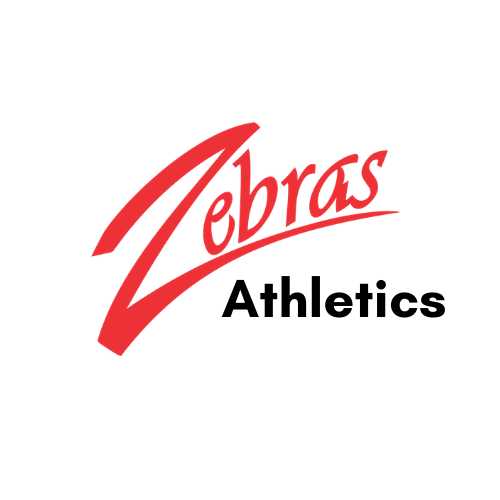 Congratulations to our Tulsa All-World Baseball Team honors! ⚾All-World Team 2B: Brooks Sherl, Claremore (5A);.Sr.;.450;4;33 for making the All-World Baseball Team! ⚾Honorable Mentions Ethan Grimett, 3B/P, Jr. (.404) Gannon Sherl, OF, So. (.393); Noah Smallwood, SS, Jr. (.348). #CPSZEBRAPRIDE

Brag Post from the end of CHS baseball season! It's never too late to show our #CPSZEBRAPRIDE. Congrats to our 5A District Team Camron Palmer: 1st Base Noah Smallwood: Shortstop Ethan Grimett: 3rd Base Gannon Sherl: Outfield Hunter Walters: Designated Hitter Brooks Sherl: Co-Player of the Year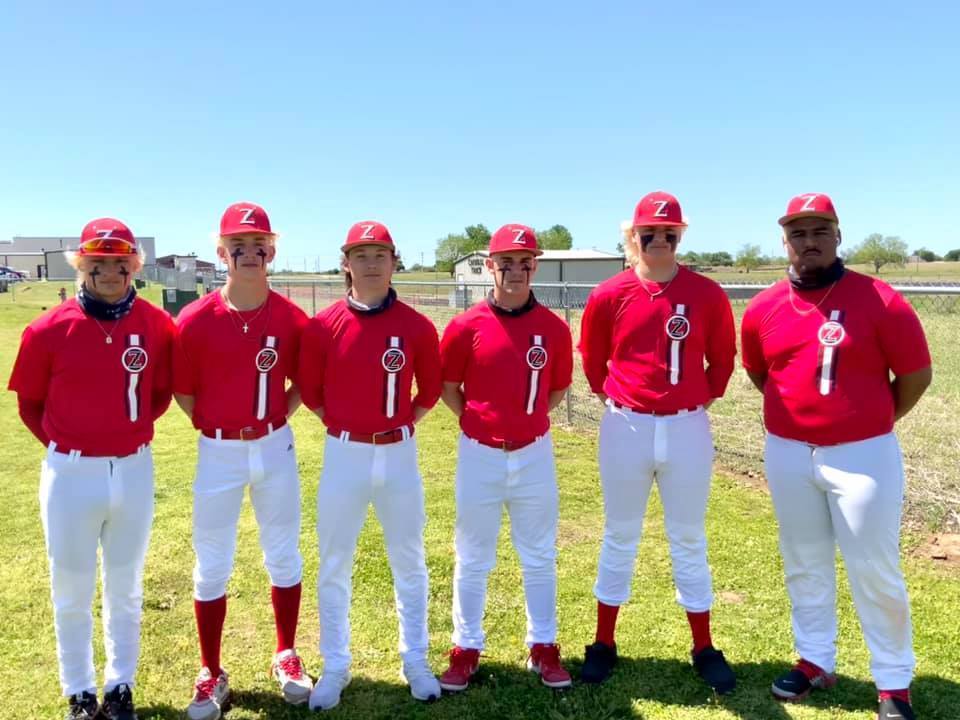 Congratulations to our Claremore High School Tennis team members for making the honorable mention list for the All World Tennis Team. #CPSZEBRAPRIDE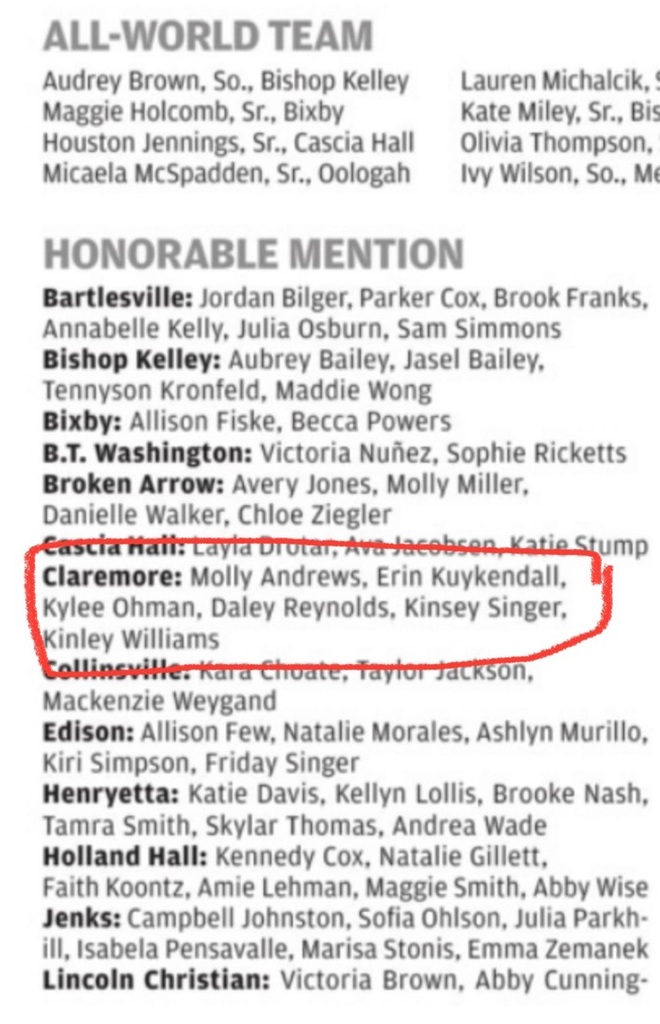 Congratulations to Terran Schornick and Coach Keeli Coyle who participate in the Large East All State Softball game yesterday. Coach Coyle is one of few who played in this very game and coached this game as a Zebra! #CPSZEBRAPRIDE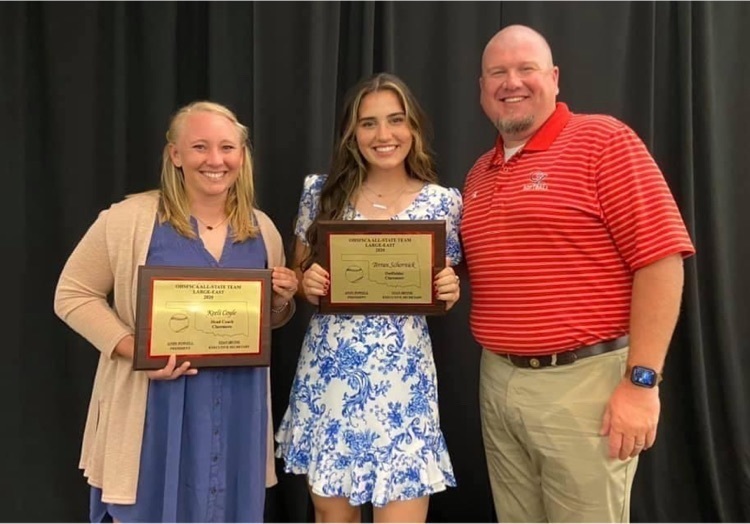 The following have been selected to the Oklahoma Soccer Coaches Association All State Team! June 11th - Carl Albert HS - Girls 6pm - Boys 8pm. ⚽ Kelsey Caldwell - Midfielder ⚽ Tyler Douthitt - Midfielder ⚽ Dolton Scott - Defender #CPSZEBRAPRIDE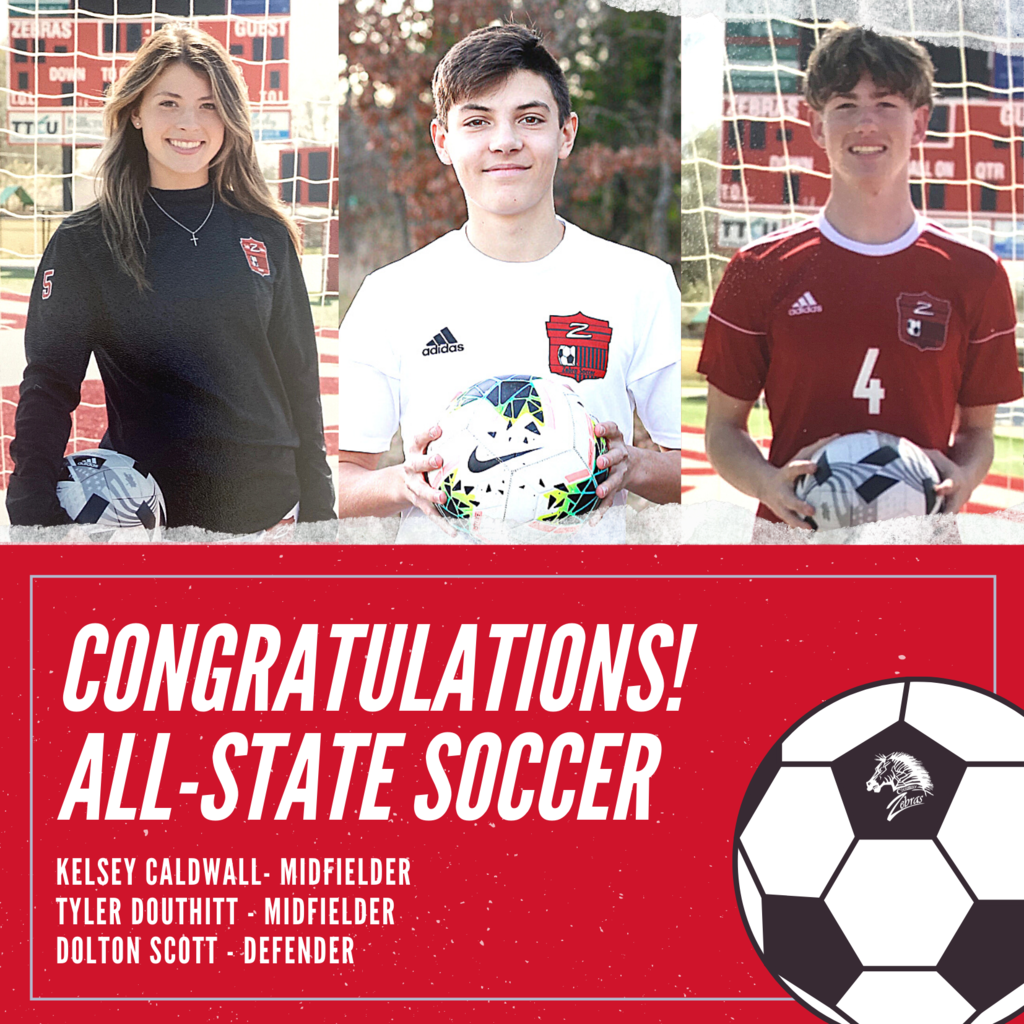 Congrats to our CHS baseball player, Cam! He earned an invite to play in the Drillers Senior Series on June 13th; he also just signed with NEO! Everyone give him a virtual ✋high five. #CPSZEBRAPRIDE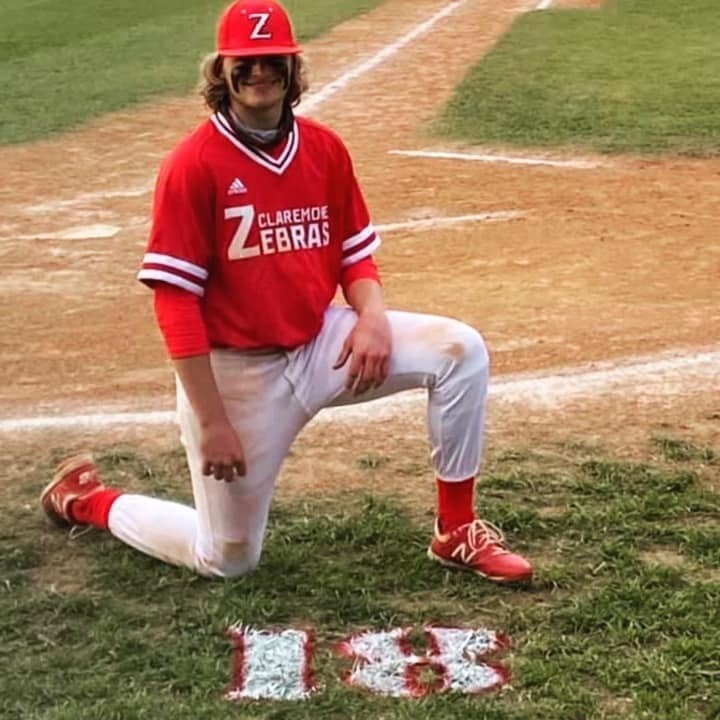 Develop skills, make friends across the district, build a team and show your #CPSZEBRAPRIDE ! Lil Zebra Football Camp begins June 7th! More Info ▶
https://5il.co/s2i8



Congratulations and Good Luck to our CHS Track Team as they head to the STATE Meet this weekend. 🏃‍♀️ Ainsley Hendrickson - 4x400 Relay 🏃‍♀️ Kate Bustamante - 4x400 Relay & 4x200 Relay 🏃‍♀️ Reavis - 4x400 Relay, 4x200 Relay, & Long Jump 🏃‍♀️ Rachel Yewell - 4x400 Relay & 4x200 Relay 🏃‍♀️ Nicky Parziale - 4x200m Relay 🏃‍♀️ Carolina Stokes - 3200m Run 🏃‍♀️ Breanna Hollister - 3200m Run 🏃‍♀️ Emily Rogers - Discus 🏃‍♀️ Mariah Gilmore - Shot Put 🏃‍♀️ Emily Wofford - Pole Vault 🏃‍♂️ Buck Davis - 4x400 Relay 🏃‍♂️ Justin Howard - 4x400 Relay 🏃‍♂️ Cal Pritchett - 4x400 Relay 🏃‍♂️ Wilson - 4x400 Relay 🏃‍♂️ Eli Pezo - 4x400 Relay 🏃‍♂️ Jett Woods - Shot Put #CPSZEBRAPRIDE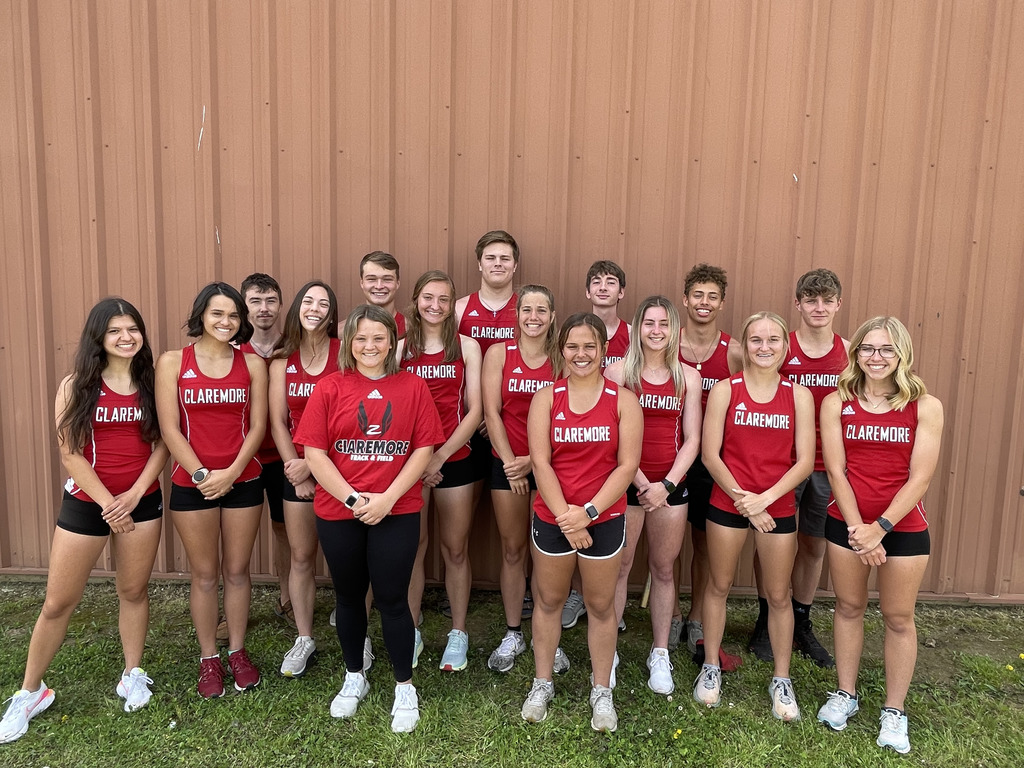 Physicals for HS and JH Athletes, Monday May 17th at 4:00 pm for HS Athletes and 5:00 for JH Athletes.

Work hard and serve the talent. That is exactly what CHS Boys Tennis did at the Regional Tournament earning them the Regional Championship and a trip to State. 🎾1 Singles Preston Peck - 3rd place 🎾2 Singles Tanner Steidely - 1st place 🎾1 Doubles Michael McHugh/Jarred Warren - 1st place 🎾2 Doubles Parker Green/ Beau Parsons - 1st place All teams qualify for the State Tennis Tournament in OKC this weekend. #CPSZEBRAPRIDE

Congratulations to Boys Tennis Team 2021 Regional Champions

Our Lady Zebra Tennis team did a little talking with their racquets and playing their hearts at the OSSAA State Tennis Tournament this weekend. That hustle and heart set them apart and allowed them to bring home some hardware. 🎾3rd place - Daley Reynolds & Kinsey Singer - #1 Doubles 🎾4th place - Kylee Ohman - #2 Singles 🎾5th place - Erin Kuykendall - #1 Singles 🎾8th place - Molly Andrews & Kinley Williams - #2 Doubles #CPSZEBRAPRIDE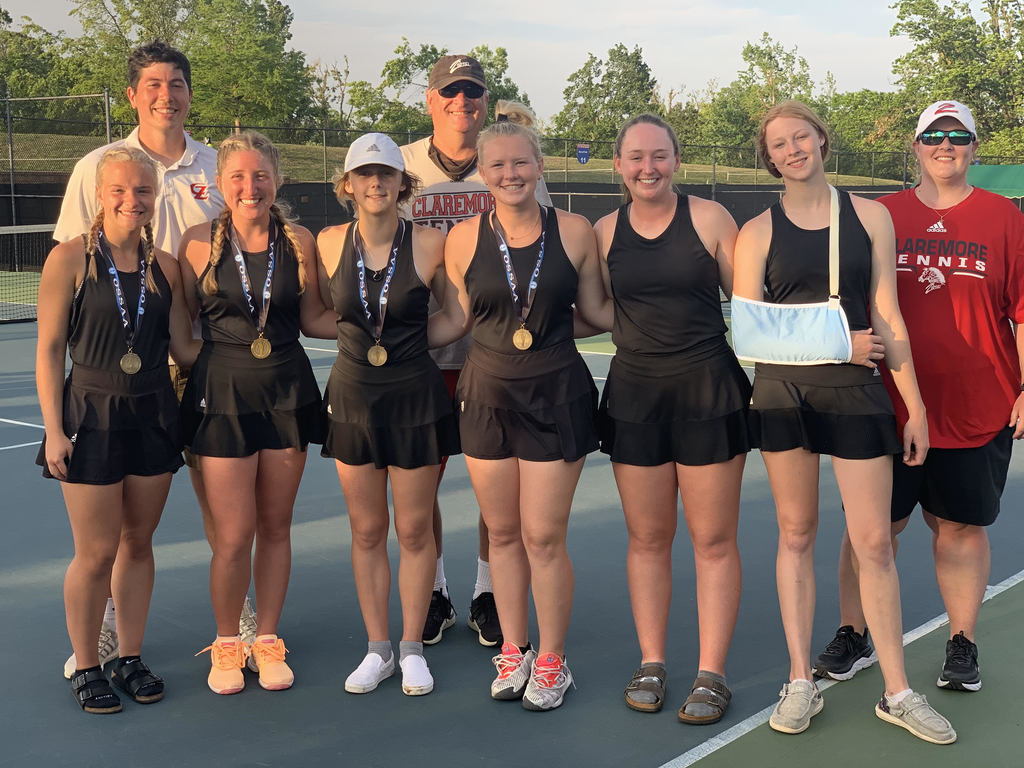 Final from Collinsville Zebras 5 Cardinals 7

Score after 2 complete, Zebras 3 Collinsville 0

Zebras win vs Durant 10-0 now play Collinsville