We truly hope your holiday was filled with moments that made you smile and fill your heart with wonder. This past week our CHS baseball team took some time out to serve others and fill the RCSO food pantry. Building a program is good, but building men is even better. "Thankful for a group of young men who were able to go out and collect enough canned goods to fill the RCSO food pantry completely and have enough left over to restock it a few times. Always taking care of a community, that always takes care of them." - Coach #CPSZEBRAPRIDE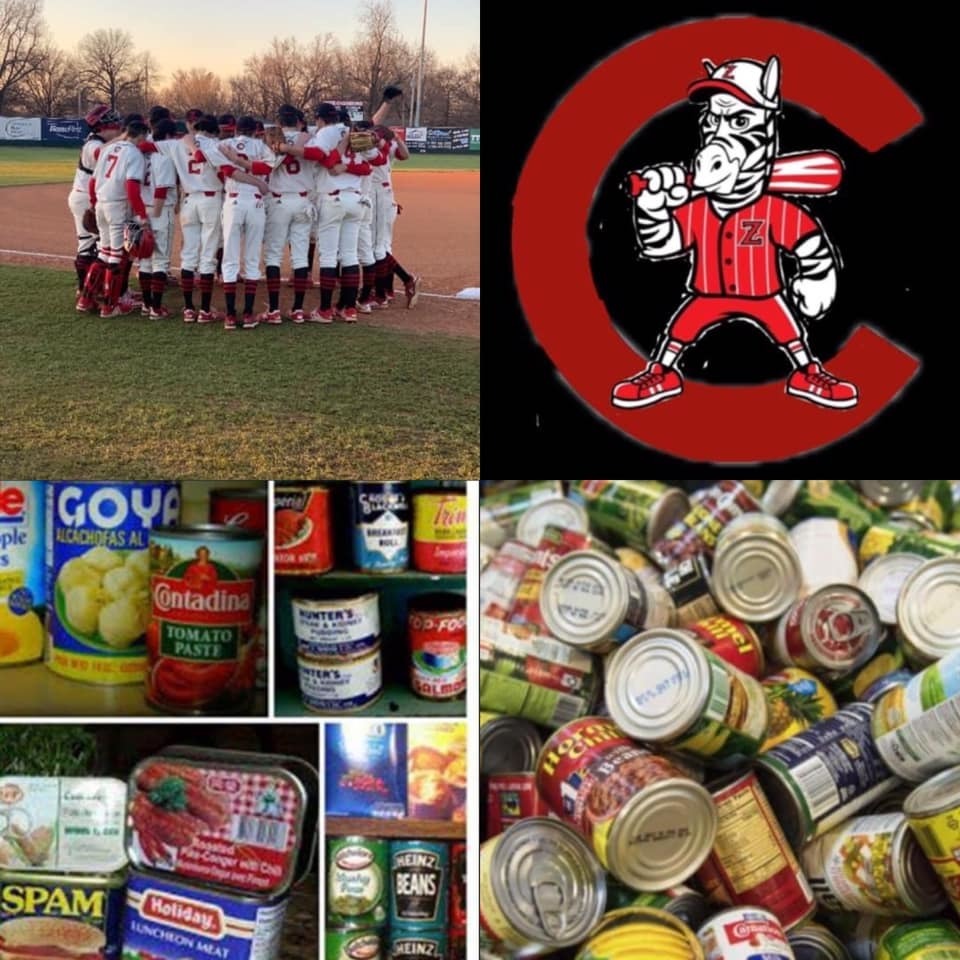 Spectator Policy for Claremore Public Schools Winter Sports (JH, HS Basketball and JH, HS Wrestling) Effective until Jan 7, 2021 **Policy will be reviewed may be changed or extended past Jan 7, 2021. Due to increasing COVID-19 numbers in our county and our region, Claremore Public Schools will limit the number of spectators allowed to attend our winter athletic events. We will always try to mitigate the risk of COVID-19 by doing what we can to try and decrease exposure for our student-athletes, coaches, patrons, and community. With this being said, we will issue each player on our teams 4 vouchers that can be used for their immediate family for our home events. We will also issue vouchers to the opposing team's players. Our goal is to have our competitions and allow parents and immediate family of our student-athletes to attend the game. Vouchers will be issued and collected at the ticket gate in order to purchase a ticket. If you have a family pass and have a voucher, the family pass will still be valid for entry. OCA and OSSAA passes will still be accepted. We are asking that the voucher be for parents and immediate family only, if the player has siblings that are currently in the home they will be admitted with the parent. Our hope is that by January the numbers go down, allowing us to open up the competitions to more spectators but, still a limited number. This situation is very fluid and can change quickly, please be patient with us as we want our student-athletes to be able to compete and have support from spectators.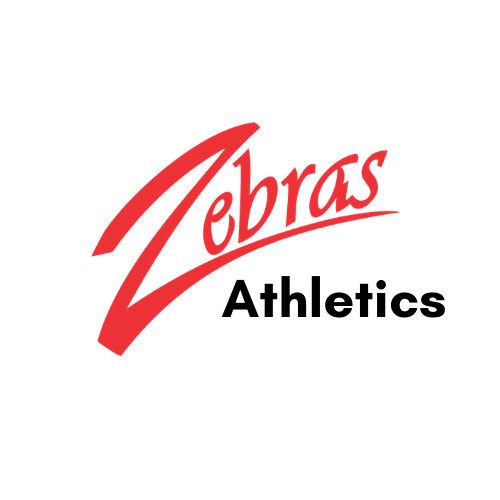 A message when out today from Mrs. Garroutte via email and voice messaging to all CHS students & primary guardians. ✔ CDC guidelines for quarantining ✔ 2nd term enrolment option forms ✔ Spectator policy for winter sports If you did not receive the call &/or email, you may need to update your information or confirm your data in our system. The primary guardian may do that in the Wengage Parent Portal or contact the high school 9183.923.4211 extension "0". #CPSZEBRAPRIDE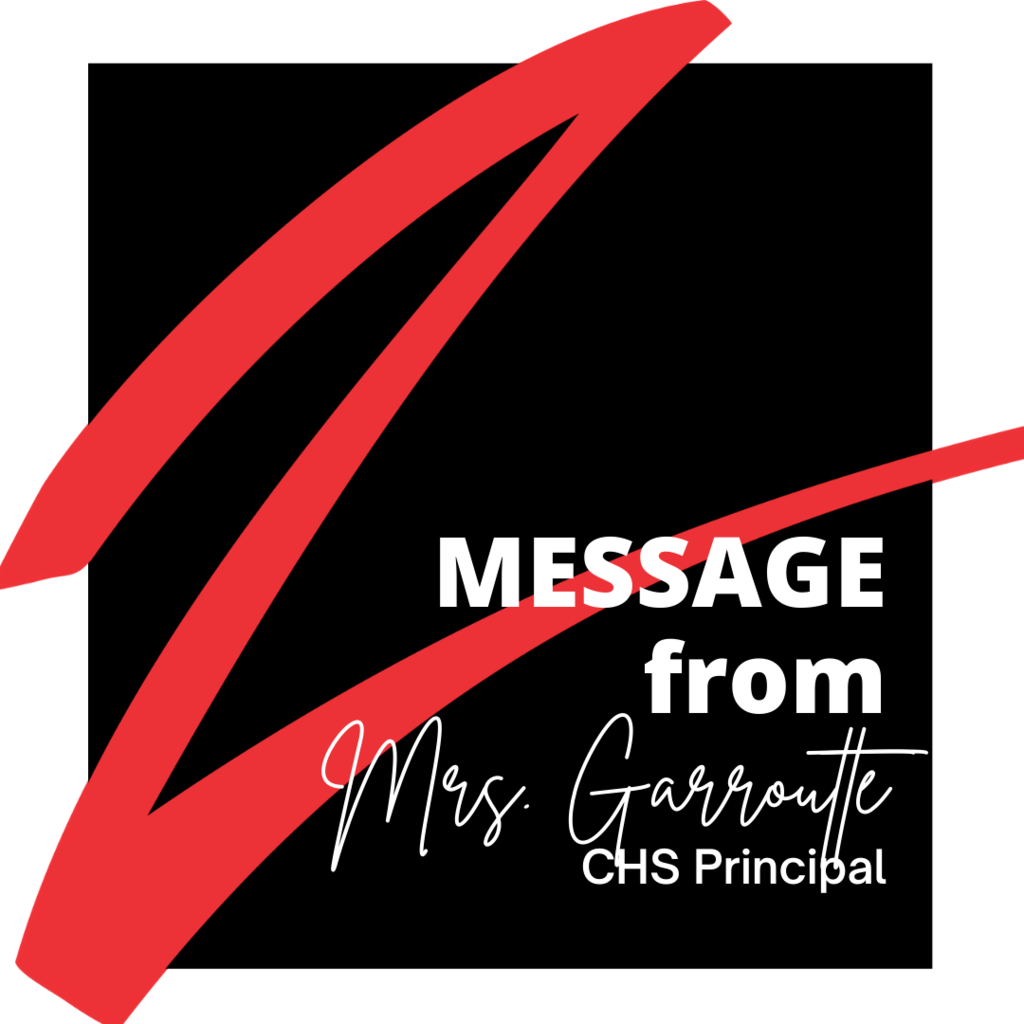 Being a team member is more than a performance on a court but their performance in their community, as well. Building partnerships, serving as role models, motivating others to make their community a better place, and giving back gives them a shared vision with the community that supports them. For the past several years, the Lady Zebras have helped fill food baskets at @Westside Elementary. This year the girls took the necessary steps to stay safe and continue the tradition. 🦓 💗🏀 #CPSZEBRAPRIDE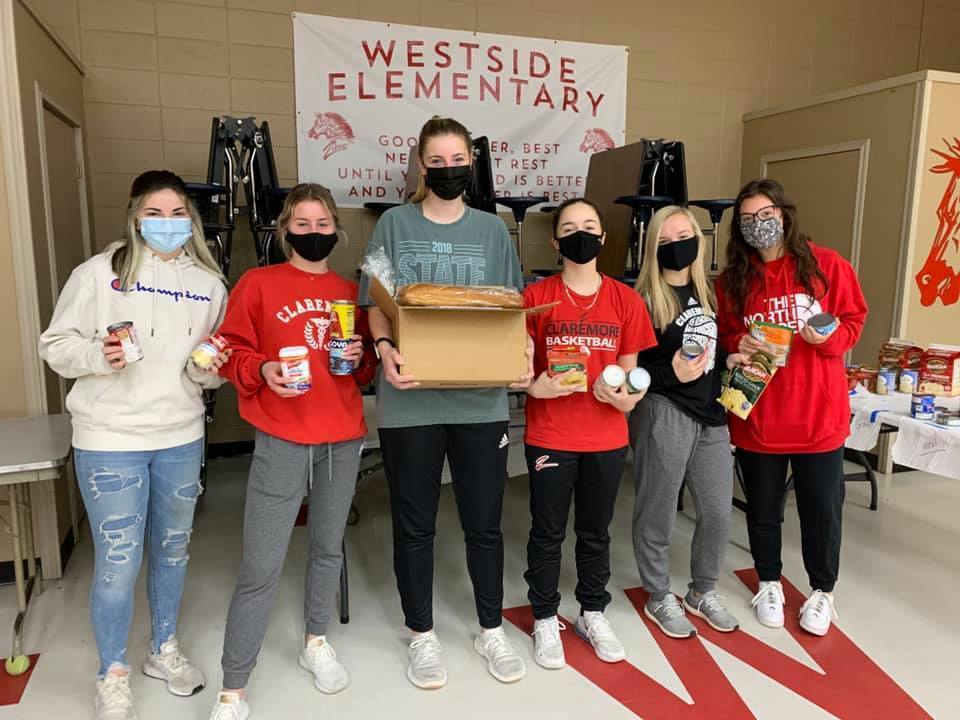 All seats for Friday's playoff game will be open seating, no reserve seating is available. We ask that you social distance between families and masks are required. Seating is every other row.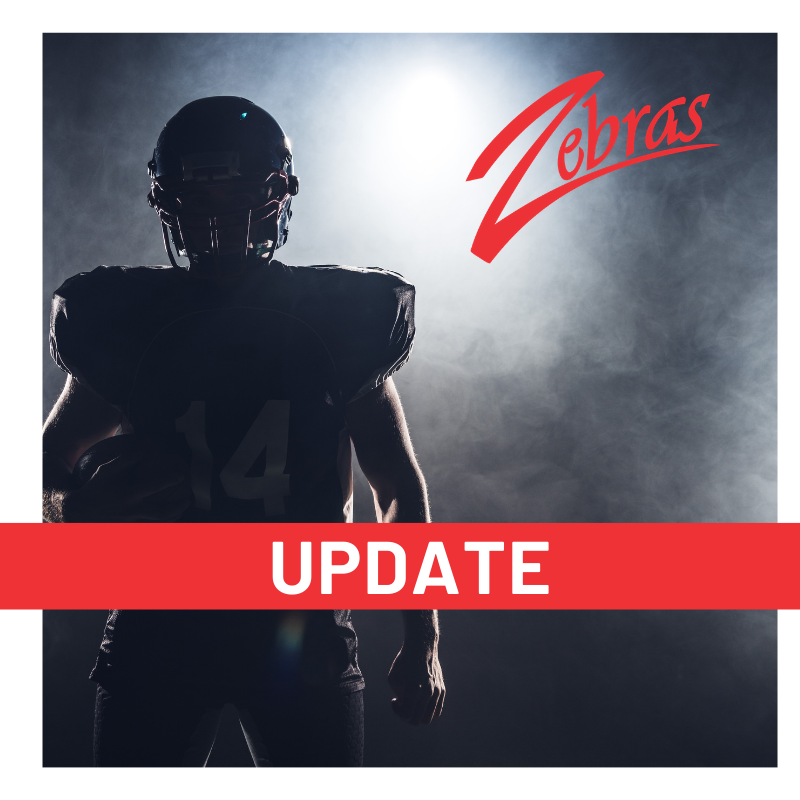 Due to the pandemic, many celebrations, parades, and events that honor our brave soldiers will not occur. So Friday night at our last home game, we thought it fitting review some of the rich Claremore History that honors our brave service people who sacrificed their lives for our freedoms. If you have attended Claremore High School or ever been to any event at CHS you have probably seen our sports stadium. The original name of the field was Claremont, but in 1945 the name was changed to honor the Lantow family, specifically the brothers. This is their story...
https://www.facebook.com/ClaremorePublicSchools/
https://youtu.be/Xwdl9abDo6o
#CPSZEBRAPRIDE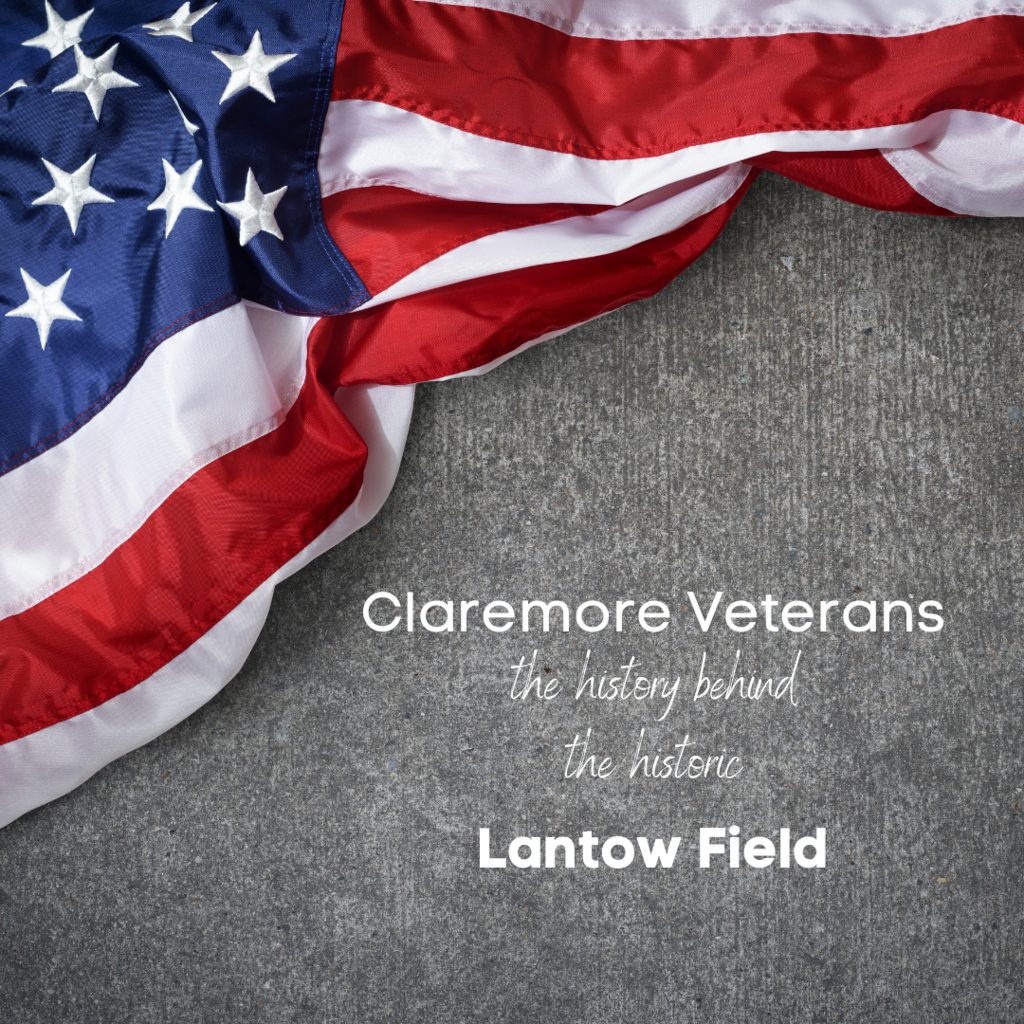 Tomorrows High School Football game at Sapulpa has been cancelled. If you purchased tickets online, Sapulpa will get information to us on procedures to get refunds.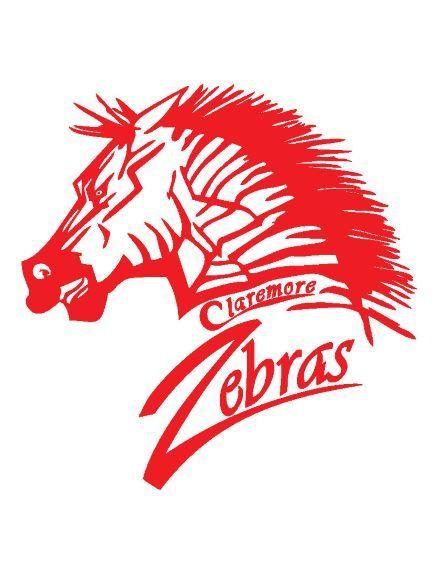 Anyone remember what year or the people in this homecoming memory? Today, tickets go on sale at 2 PM for tickets to Claremore vs. Tulsa Hale homecoming game on October 23rd. You can avoid the lines and secure your tickets online:
www.purplepass.com/claremorefootballvshale
ᵀʰᵉ ˢᵗᵃᵈⁱᵘᵐ ʷⁱˡˡ ᵇᵉ ˢᵒˡᵈ ᵃᵗ ¹/² ᶜᵃᵖᵃᶜⁱᵗʸ ᵖʳᵒᵛⁱᵈᵉ ˢᵖᵃᶜᵉ ᶠᵒʳ ˢᵒᶜⁱᵃˡ ᵈⁱˢᵗᵃⁿᶜⁱⁿᵍ. ᴾˡᵉᵃˢᵉ ʷᵉᵃʳ ᵃ ᵐᵃˢᵏ. #CPSZEBRAPRIDE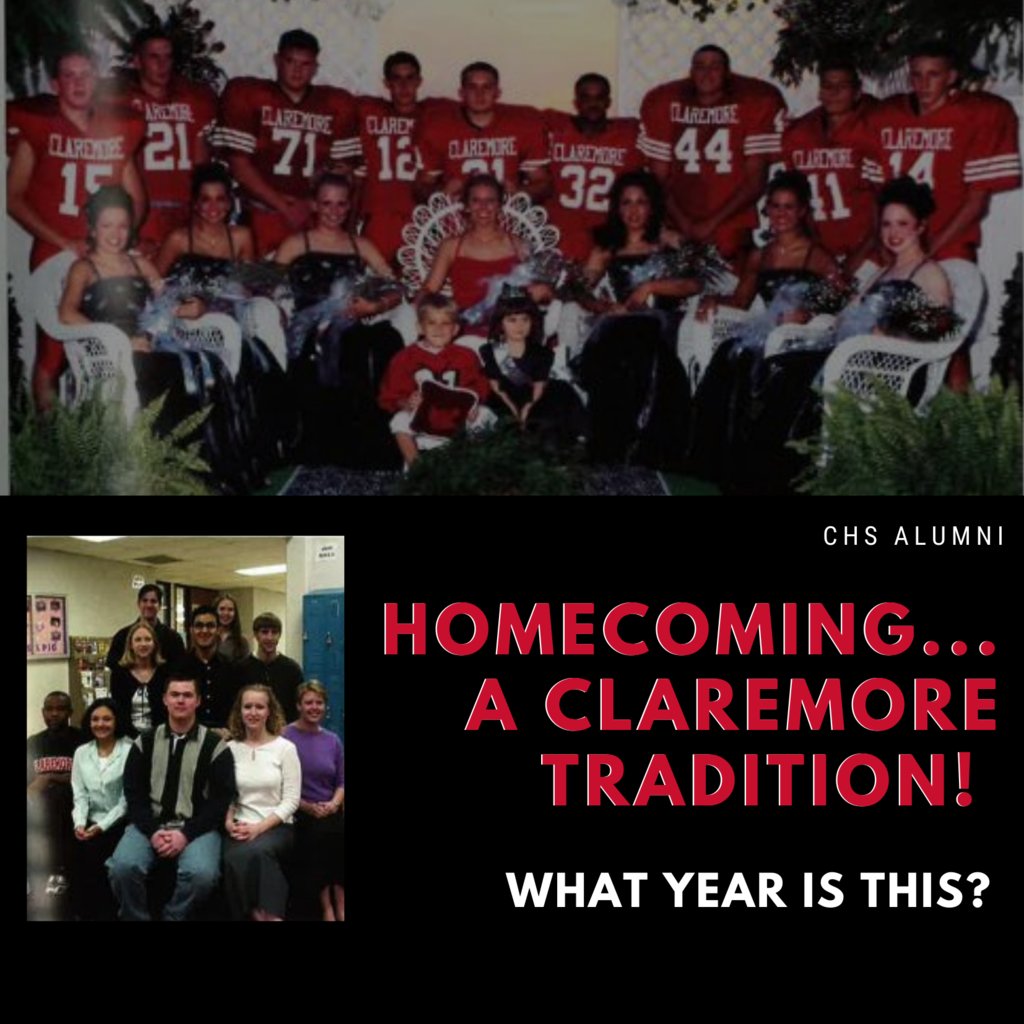 Claremore vs Carl Albert today in OKC UPDATE . 1-1 B 4. Claremore is the home team. #CPSZEBRAPRIDE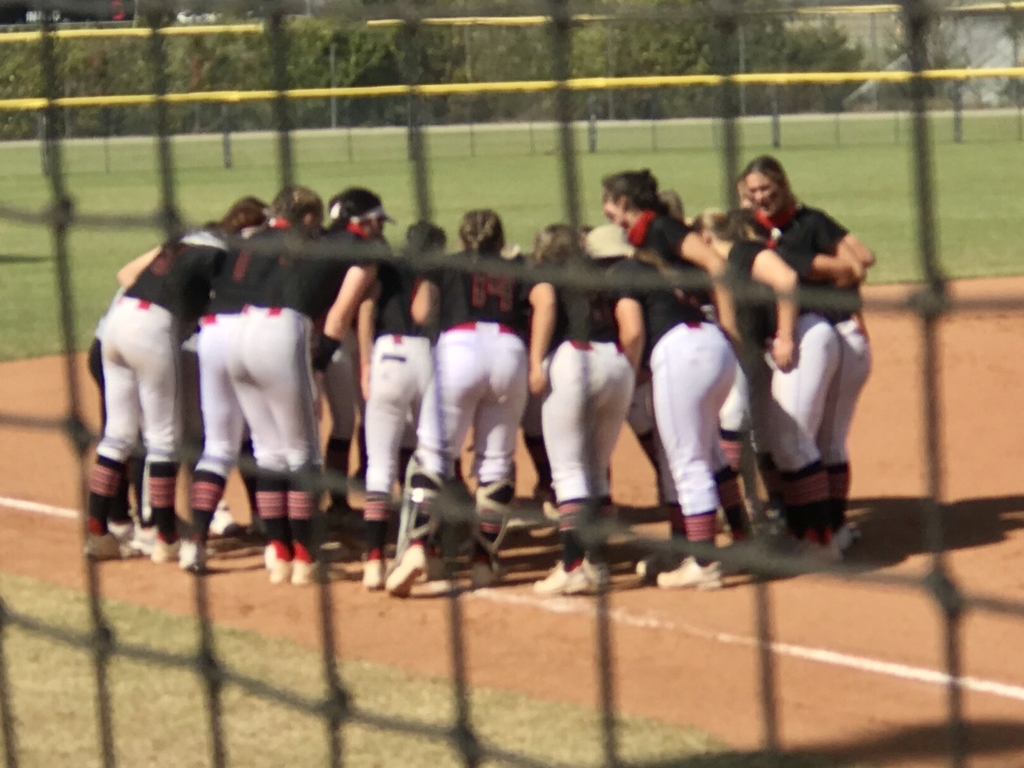 @Claremore Lady Zebras advance to the next round of the State Tournament, defeating the Tigers 8-1. They will play Friday, October 16th at 1:30 PM in OKC. Their opponent will be the winner of tonight's Guymon vs Carl Albert game. #CPSZEBRAPRIDE

Top of the fifth and the Lady Zebra Softball lead the Tahlequah Tigers 5-0 at the State Tournament. #WeAreOne #CPSZEBRAPRIDE #zebrastrong

Looking for the Fastpitch Softball State tournament bracket? We've got you covered.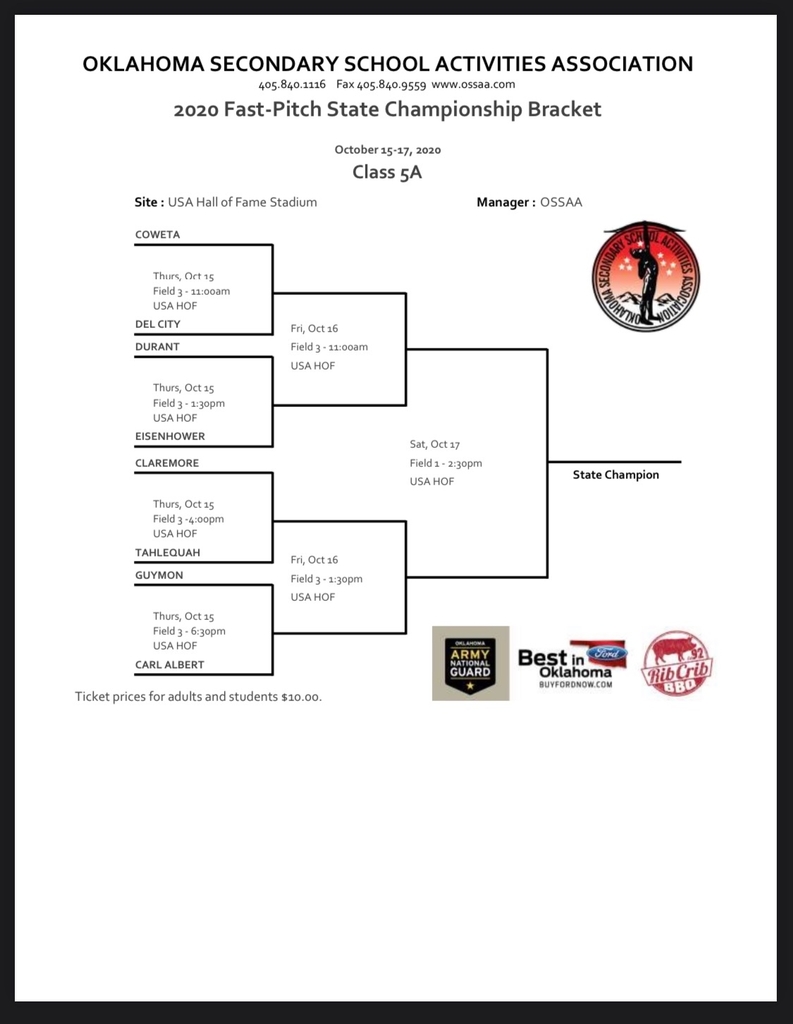 Hustle and heart set these girls apart! Tonight at 6PM the Claremore Lady Zebra Volleyball team will begin their quest to a Regional Championship in Coweta! Take the short drive and cheer them on as they serve up a WIN! #CPSZEBRAPRIDE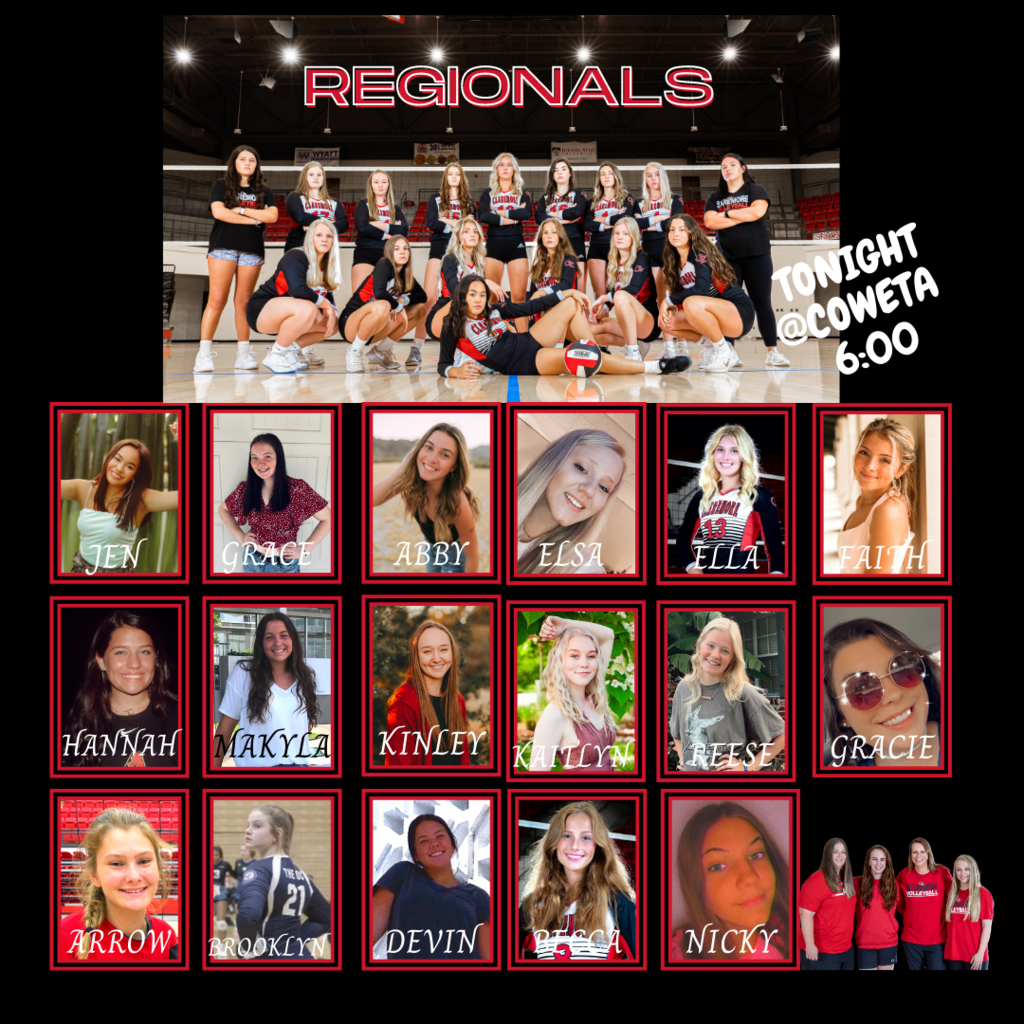 Our #MotivationMonda is in honor of the Lady Zebras, headed to the State Softball Championship Tournament this week. Watch for more game times for the tournament scheduled 10 /15-10/17 in OKC at Hall of Fame stadium. #CPSZEBRAPRIDE #TAKESTATE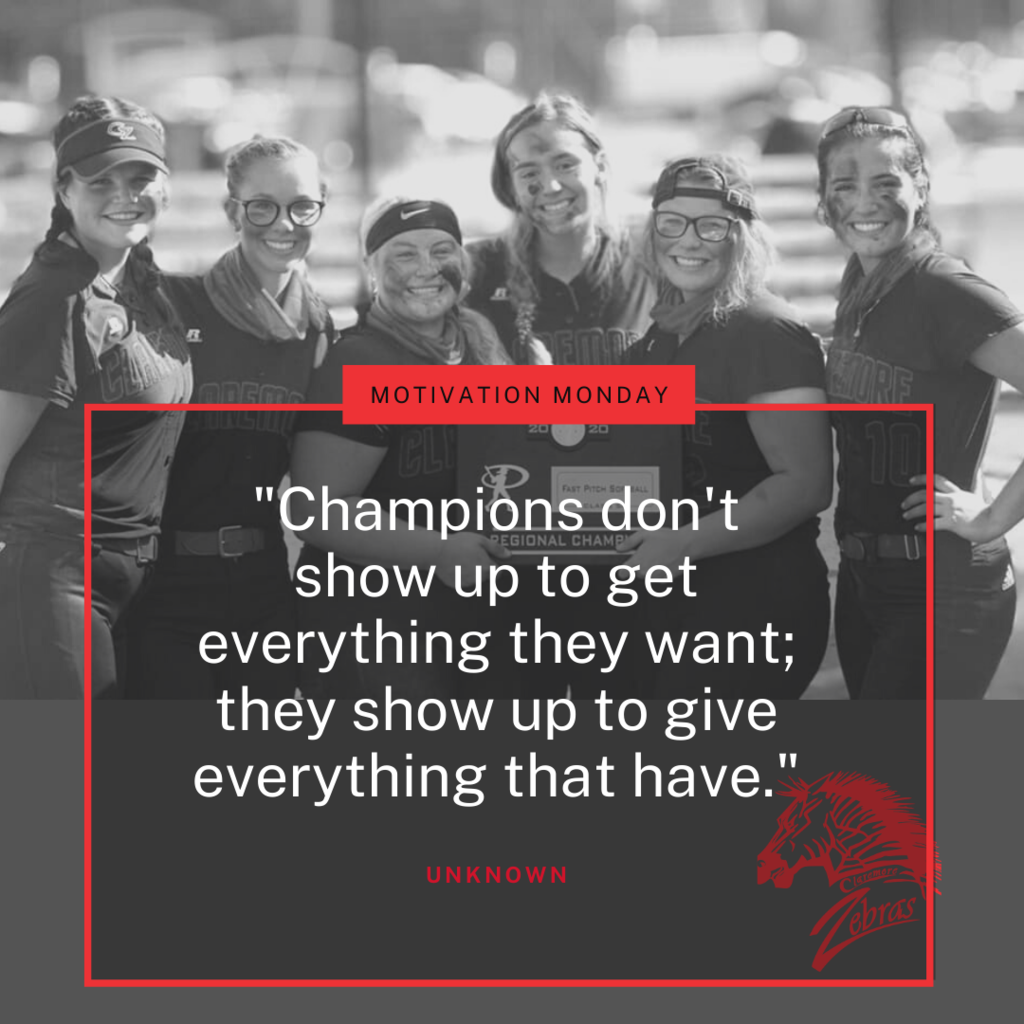 The Lady Zebras win the first Regional Championship since 2013, right here on their home field! Claremore 10 - Glenpool 5 on the scoreboard. Congratulations! Let's celebrate and then prepare to #takestate! #CPSZEBRAPRIDE

The Zebras resume regional play today at 2:00 after defeating the Glenpool Warriors 7-5. They will take on the winner of the Glenpool on our home field. Lace them up with a purpose!! Watch on Claremore ZTV here:
https://youtu.be/HrPH5nIU8zQ
#CPSZEBRAPRIDE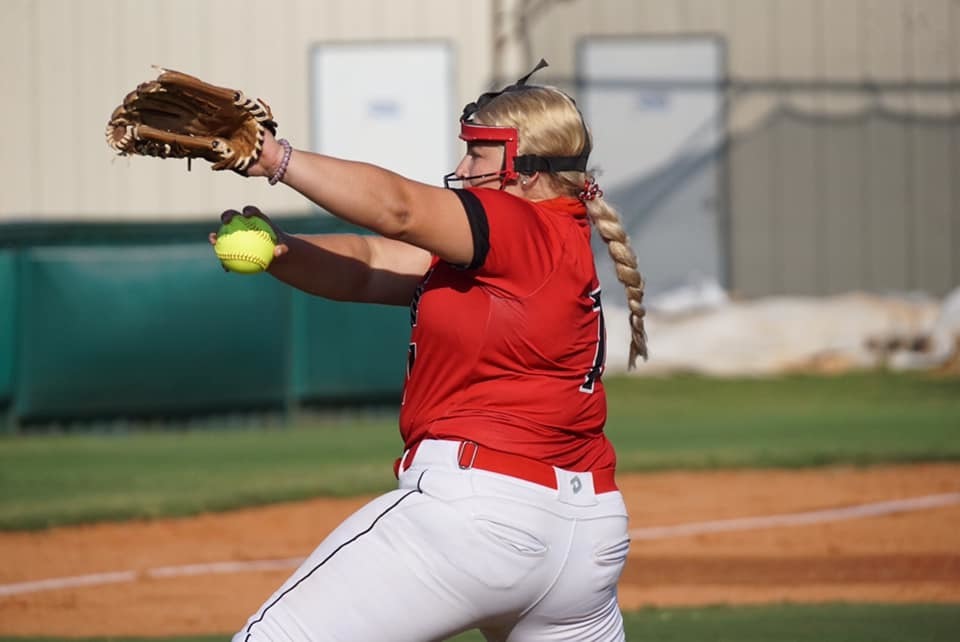 We celebrated these seniors earlier this season but if you have not seen them play this year, come out tonight and catch their final game on our home court. 🏐 4PM - 7th/9th 🏐 5PM - 8th/JV 🏐 𝟲:𝟯𝟬𝗣𝗠 - 𝗩𝗔𝗥𝗦𝗜𝗧𝗬 #CPSZEBRAPRIDE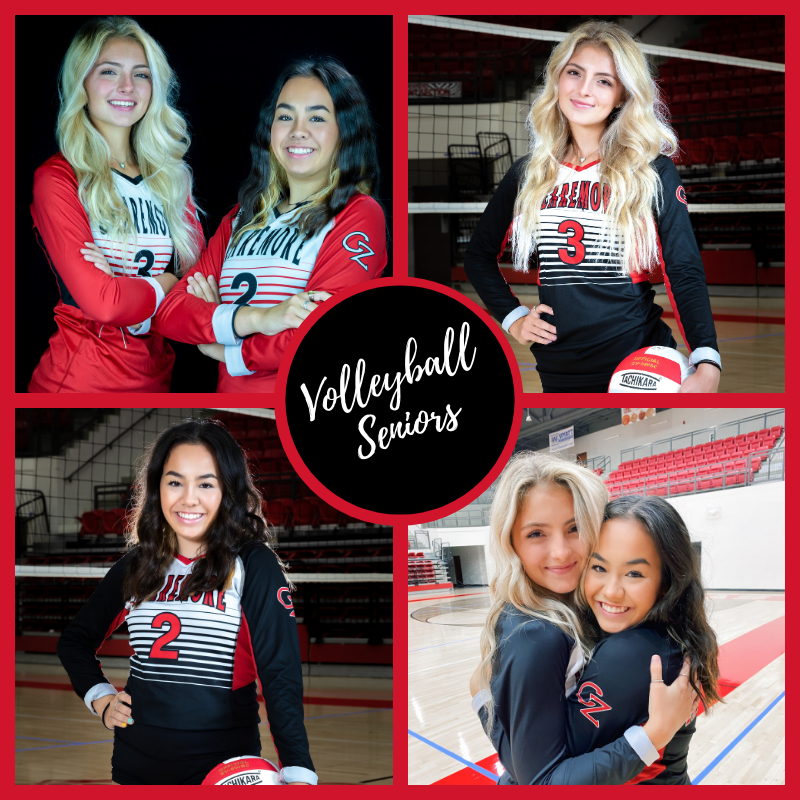 Hot of the Press...the Zebras are hosting Softball Regionals October 6th & 7th. The winner advances to the OSSAA State Fastpitch Softball Tournament the following week. Claremore takes the field against Will Rogers on Wednesday at noon. #CPSZEBRAPRIDE

Tickets go on sale Sunday at 2 PM for the Claremore vs. Collinsville football game. The stadium will be sold at 1/2 capacity for all games. Get your tickets early to avoid the lines and help maintain social distancing.
www.Purplepass.com/claremorefootballvscollinsville
In pursuit of the 🏈 Win on the field and in the stands, we will practice 😷 Wearing our masks, ⇔ Watching our social distancing, and 👐 Washing our hands. #CPSZEBRAPRIDE