In case you missed it last week.
CPS celebrates the eight Site Teachers of the Year for the 2019-20 school year. These educators were chosen by their colleagues to represent their site for consideration for the 2019-20 Claremore Public Schools District.
Check out these ZTV-produced videos about Mike Davis and Melynee Naegele at WRJH, Tina Cole at Catalayah, Stephanie Greenland at CHS, Mary Kropp at Roosa, and Jamie Massey at Claremont. Our two district finalists are Jennifer Levesque at Westside and Marilyn Lewis at Claremore High School. All represent why we have so much #CPSZEBRAPRIDE.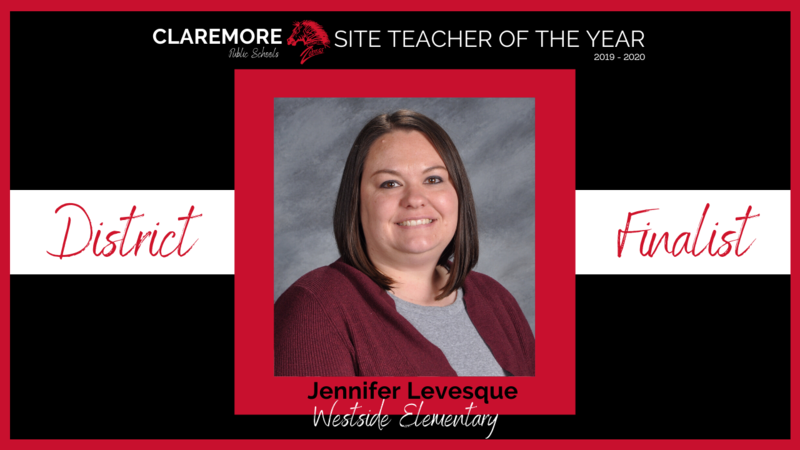 The District Teacher of the Year will be announced later this month and will go on to represent CPS at the state-level.
CPS Site Teacher of the Year Winners
CPS Teacher of the Year District Finalist - Mrs. Marilyn Lewis
CPS Tacher of the Year District Finalist - Mrs. Jennifer Levesque