USDA Returns to Pre-COVID Meal Regulations
for the 22-23 School Year.
The waivers from the USDA that allowed us to serve all students free of charge have expired and we will return to pre-covid National School Lunch and Breakfast Program rules. Students will pay full price for meals unless they have been approved for free or reduced meals by meal application or snap benefits.
REGULAR MEAL PRICES
Breakfast $1.75 elementary & secondary

Lunch $3.25 elementary

Lunch $3.50 secondary
REDUCED MEAL PRICES
Eating healthy school meals has numerous benefits for your child/children. Yet, many eligible families do not take the few simple steps to complete the application and take advantage of these benefits. Don't miss out on the chance to help your child/children do better in school and achieve their dreams!
At Claremore Public Schools we do everything possible to ensure that students who qualify for free or reduced-price meals:
Feel no social stigma for applying to the program.

Are treated & greeted the same at the cash register as any other student.

Are not singled out in any way to ensure their complete anonymity.

Can be confident that all information is kept completely confidential.
Be sure to follow the instructions carefully and if you have any questions, please do not hesitate to contact the Child Nutrition office at 918-923-4243. We look forward to serving your students!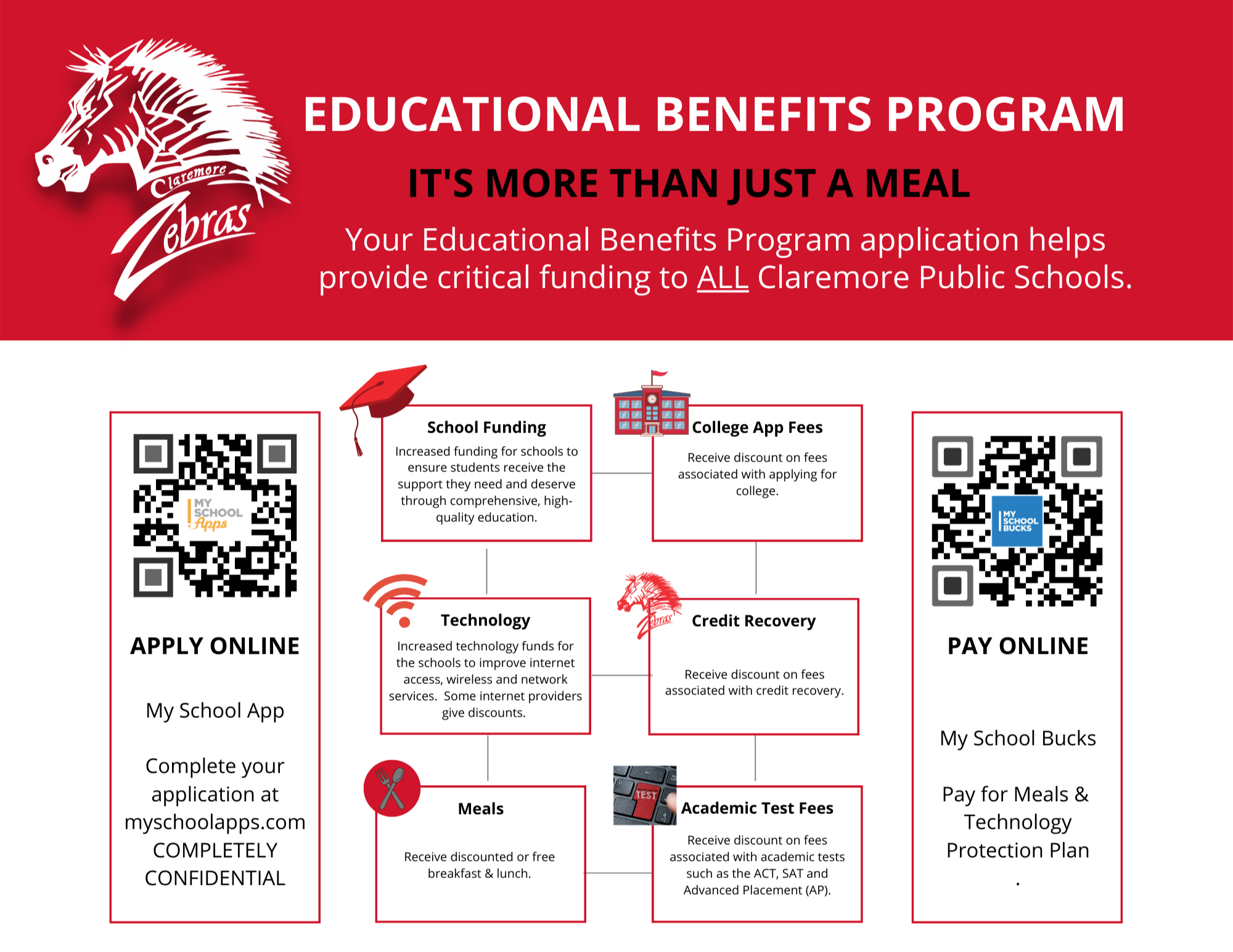 Apply for your Educational Benefits online with total confidentiality. Please complete the My School App to help the school save money on testing, college applications, technology, etc. Last year the results of this form saved the school over $300K in technology fees which we were able to be reinvested into our school sites, curriculum, and programs for all students. This is COMPLETELY CONFIDENTIAL.
In our elementary schools, we offer four entree choices each day with our Clubhouse program. It includes hot entrees, traditional meals, salads, sandwiches and wraps. All of the meals are planned using the USDA guidelines and are analyzed for nutrient content. In our middle and junior high schools, we offer a wide variety of choices through our foodiE program, and our signature Taste4 program gives high school students endless variety through a number of exciting food stations.
Want to add funds to your child's lunch account? You can do it on the My School Bucks link or download the mobile app.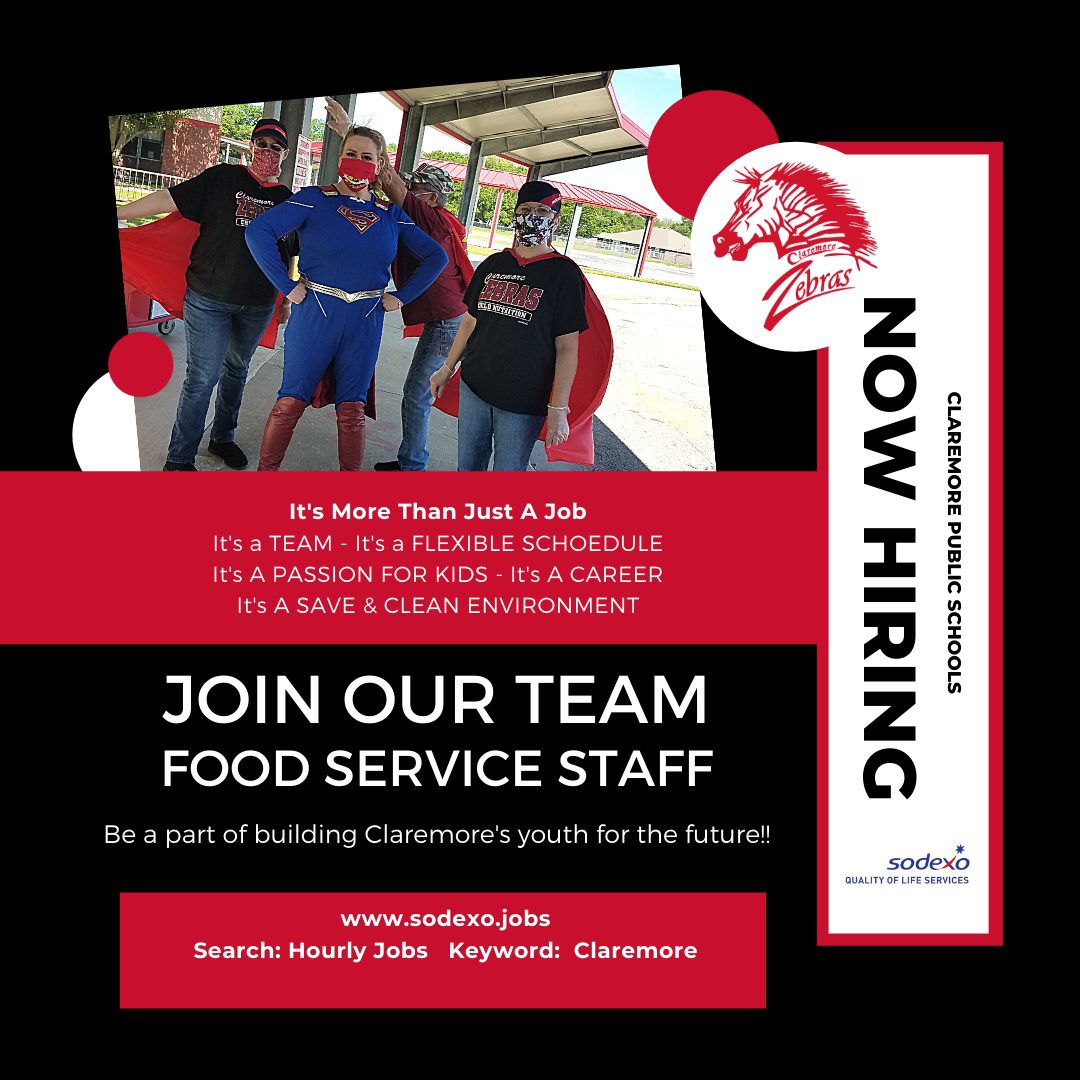 It's More Than
Just a Job!
It's an opportunity to influence children and make their day better - not just with a meal - but with a smile, a kind word, a friendly high five!
FLEXIBLE SCHEDULE
Full Time = 7 hours/day
Part Time = 5.5 hours/day