Mrs. Sayer Whitaker, Westside Elementary teacher, wants you to know why CPSF has made a difference in her classroom and her students.
I want to take a moment to tell you about the Claremore Public Schools Foundation, CPSF. The Claremore Public Schools Foundation is a non-profit corporation founded to raise and provide support for the teachers and students of Claremore Public Schools.
The Foundation works in partnership with, but financially independent of, the school district. Monies raised are invested and distributed through a competitive grant process. I have personally written several grants over the years. This year I wrote 4 grants that were funded.
Kindergarten classes at Westside received light tables with manipulatives that are translucent. These light tables make learning SO much fun! For early childhood children, play is the highest form of research. It's how they learn!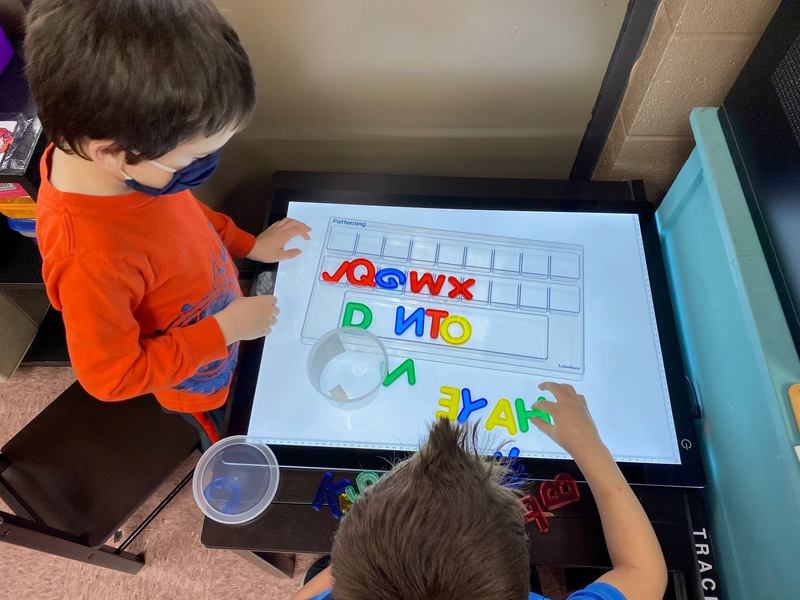 In another grant that I wrote, we received a grocery store addition to our dramatic play kitchens. It has a conveyor belt that actually rolls and a cash register complete with a credit card machine where they can swipe the card and write their "signature".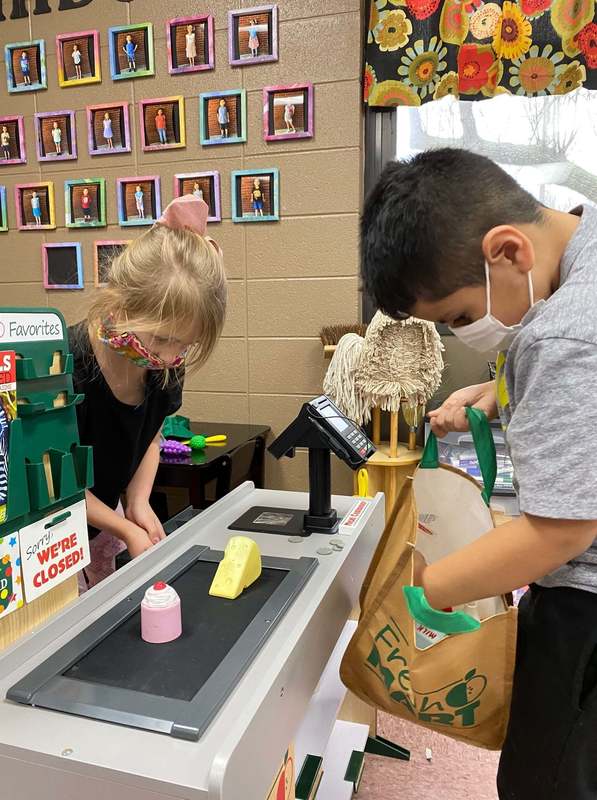 In another grant, there were many STEM type toys such as magnet tiles, lego Duplo sets, Playstix, etc. I added a picture of some of the students manipulating these toys during Center time.
In another grant, we were awarded a felt storyboard and several sets of pieces that go with different books. It helps the students visualize the story, as well as helps us work on sequencing.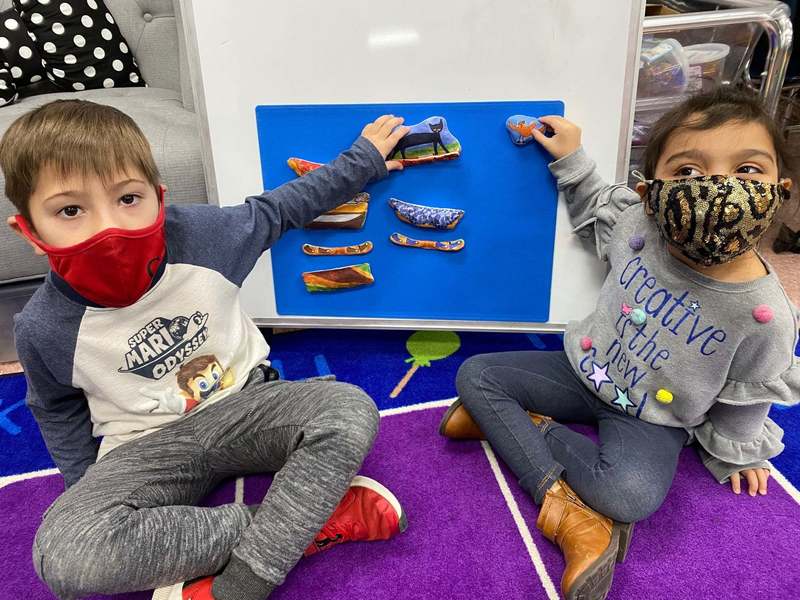 The CPSF believes that children deserve a strong educational foundation and that teachers and staff are valued resources. They support quality programs that directly and positively impact student learning, such as the previously mentioned grants.
With continued support, they can achieve their goal of funding the innovative project requests they receive each year. As a private, non-profit organization, the CPSF depends on individuals and corporate donors' contributions to support its programs. Our donors impact the children of Westside and all the other Claremore Schools and the entire community by providing a better future for all its citizens.
If you would like more information about the CPSF or are interested in donating, please contact Alyson Garrison, the Foundation's executive director, at foundation@claremore.k12.ok.us. You can also make an online contribution through the donation portal.
Thank you for supporting Claremore Public Schools Foundation!
Also, want an opportunity to show off what you know? Then the Brainiac Brawl is the place for you; this year, it's all Virtual!
CPSF is making their final preparations for their 12th Annual Brainiac Brawl on Saturday, February 6th at 7:00 p.m. (CST). https://claremorepublicschoolsfoundation.org/events/