This family loves their Zebra football! Coach Key kept his vacation wardrobe simple - #CPSZEBRAPRIDE!! If he was not wearing his Zebra gear, Cooper was in his! On their road trip, they made stops at Sioux Falls, Wall Drug, MT. Rushmore, Deadwood, Sturgis, Custer, and The Corn Palace in South Dakota. Along the way, they stopped in Denver, CO, and in Topeka, KS, at the Evil Knievel Museum. Coach Key is an Assistant Principal at CHS, and his son, Cooper, attends school at Roosa. 𝘞𝘩𝘦𝘳𝘦 𝘢𝘳𝘦 𝘺𝘰𝘶 𝘸𝘦𝘢𝘳𝘪𝘯𝘨 𝘺𝘰𝘶𝘳 𝘡𝘦𝘣𝘳𝘢 𝘨𝘦𝘢𝘳 𝘵𝘩𝘪𝘴 𝘴𝘶𝘮𝘮𝘦𝘳? 𝘚𝘦𝘯𝘥 𝘶𝘴 𝘢 𝘱𝘩𝘰𝘵𝘰 𝘢𝘯𝘥 𝘴𝘰𝘮𝘦 𝘪𝘯𝘧𝘰 𝘢𝘯𝘥 𝘸𝘦 𝘮𝘢𝘺 𝘶𝘴𝘦 𝘪𝘵 𝘪𝘯 𝘰𝘶𝘳 #𝘡𝘦𝘣𝘳𝘢𝘛𝘳𝘢𝘷𝘦𝘭𝘋𝘪𝘢𝘳𝘪𝘦𝘴 𝘴𝘦𝘳𝘪𝘦𝘴. 𝘚𝘦𝘯𝘥 𝘵𝘰 𝘫𝘣𝘳𝘢𝘤𝘦@𝘤𝘭𝘢𝘳𝘦𝘮𝘰𝘳𝘦.𝘬12.𝘰𝘬.𝘶𝘴.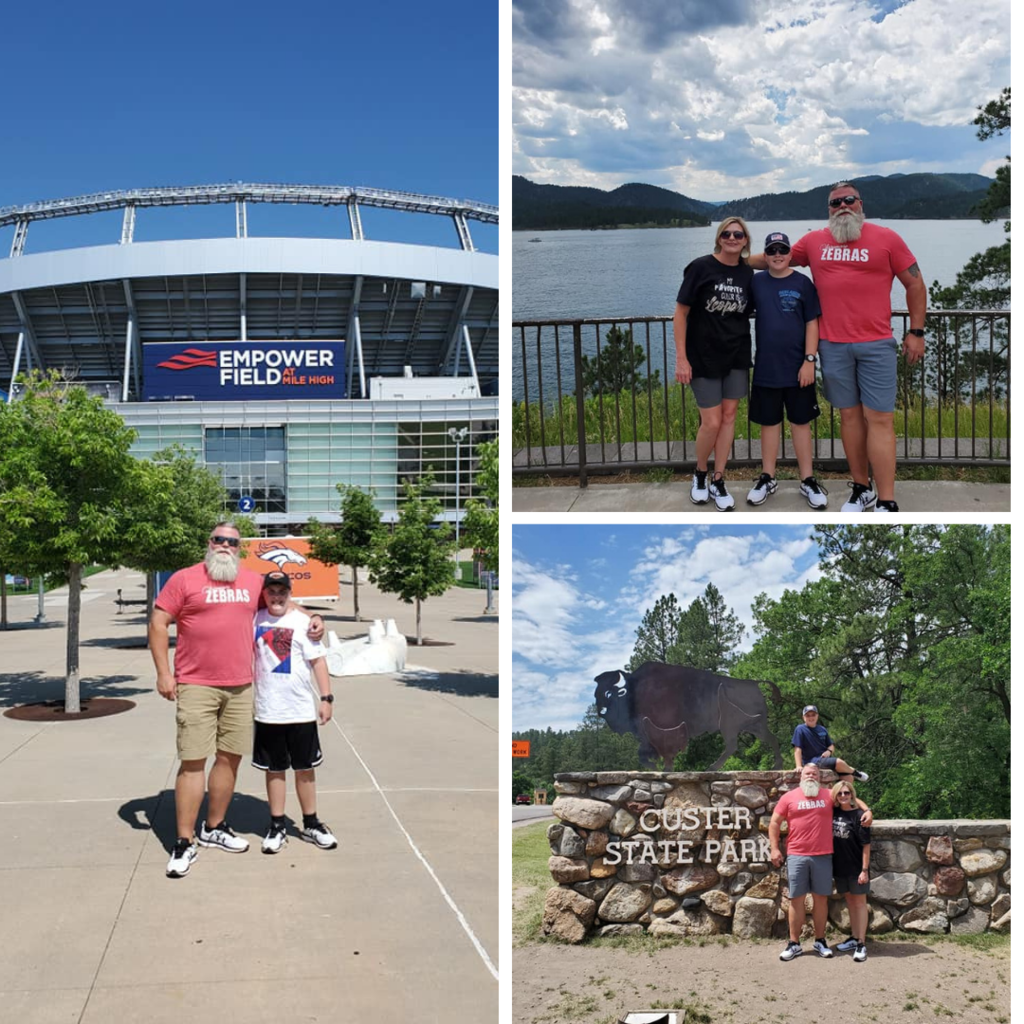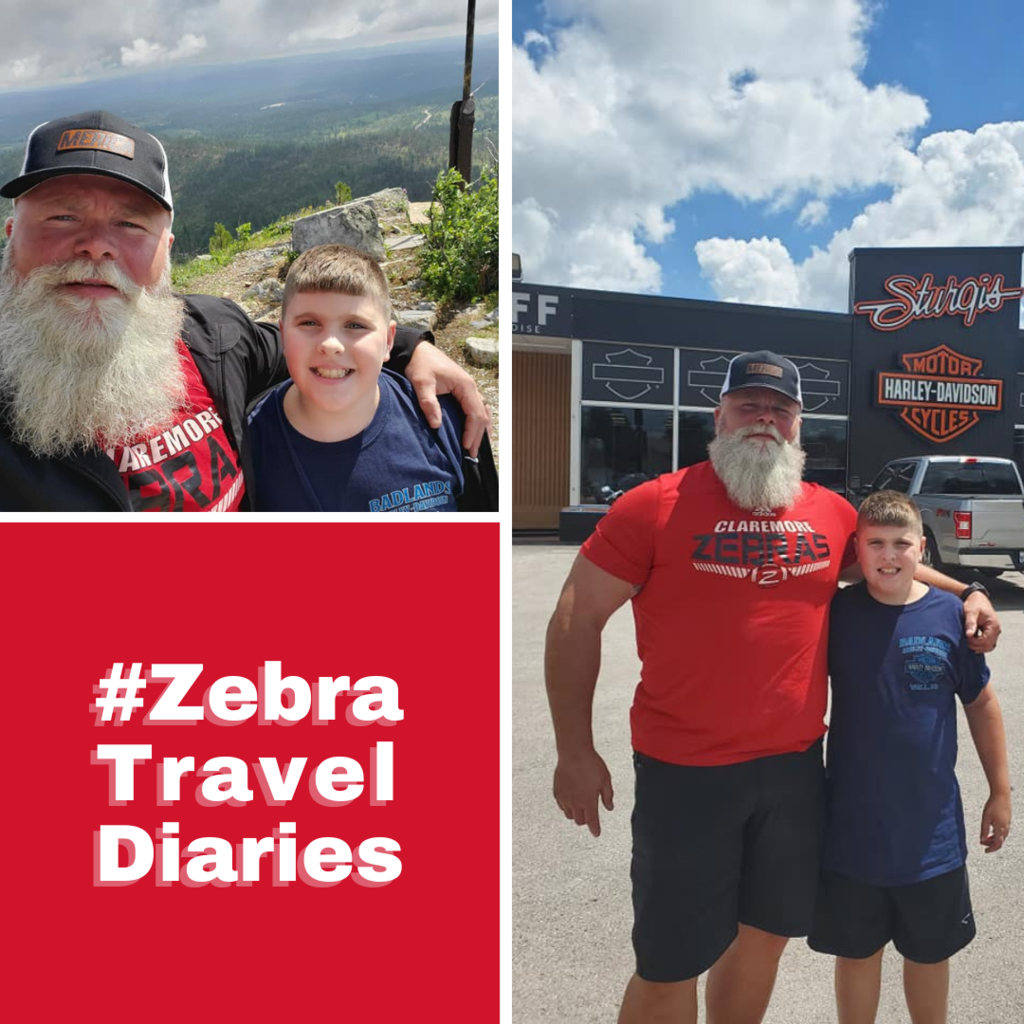 What do our teachers do in the summer? TEACH on the other side of the world. Today's #ZebraTravelDiaries come to you from Ghana. Mr. Greenland, CHS Psychology and College & Career teacher, is in a remote area of Ghana showing off his #CPSZEBRAPRIDE. He and his group are spending time at Model Basic School in Kpeve, Ghana. They are teaching about our culture and educational system and doing some Bible teaching. Pictured are students, the district supervisor of the area schools, Mr. Greenland, the headmistress (principal) of the school, and Michael (friend, board member, teacher, and school counselor). Send in pics of you showing your #CPSZEBBRAPRIDE to
jbrace@claremore.k12.ok.us
, so we will know where our dazzle of zebras has visited this summer.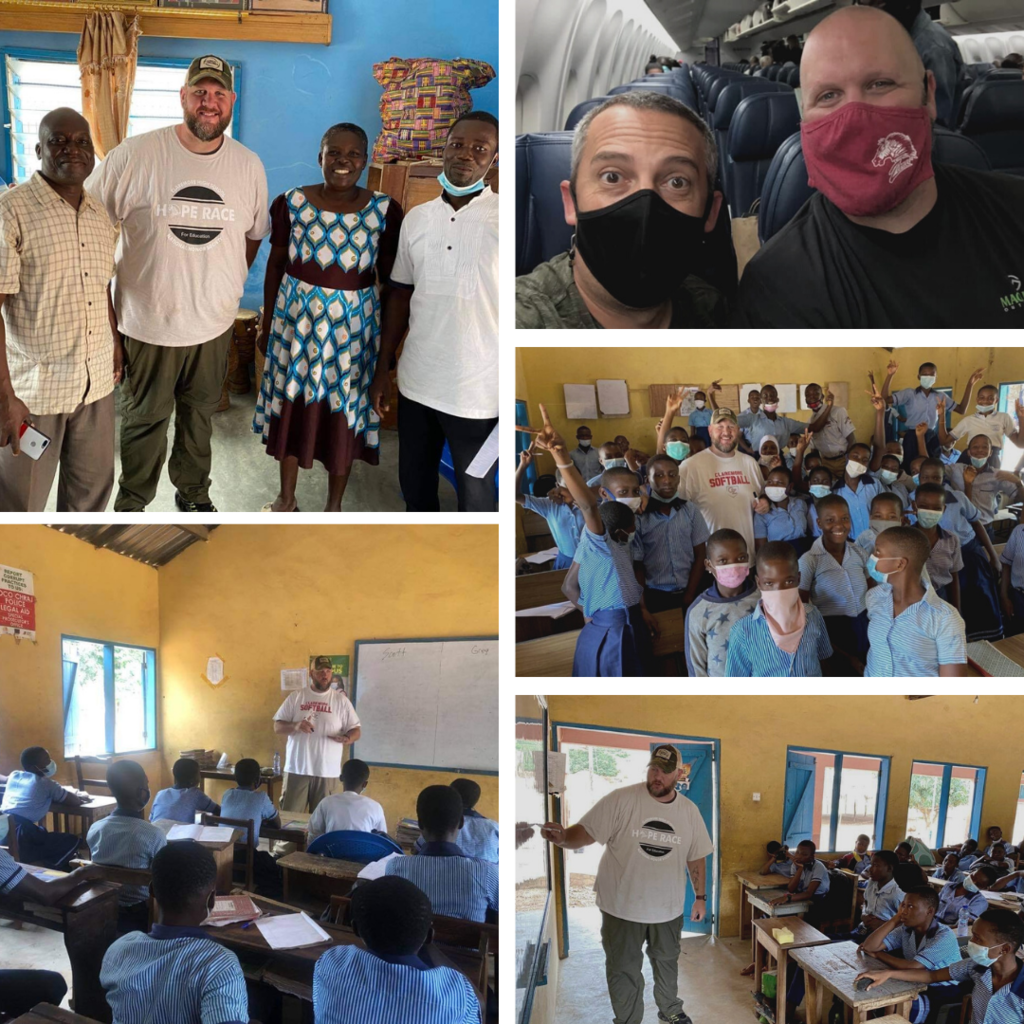 Claremore Chamber of Commerce awards a total of $1000 in leadership scholarships to three CHS Class of 2021 graduates. 🎓Carolina "Carly" Stokes ($500) is heading to the University of Arkansas, majoring in Marketing. Shelly Haire, on behalf of Baker Hughes, presents Carly's scholarship. 🎓Taylor Bohannan ($250) will be attending Oklahoma State University, majoring in mechanical and aerospace engineering. Caitlyn Ngare of Claremore Industrial & Economic Development Authority - CIEDA presents Taylor her scholarship. 🎓Zoe Ward ($250) will go to Oklahoma State University in the fall. The Seifried Group provided Zoe's scholarship. Also pictured with the winners are Ashley May (CHS Alumni), Director of Communications for the Chamber, Barby Myers, Chamber President/CEO. GO ZEBS 🦓 GO POKES 🤠 GO HOGS🐽 #CPSZEBRAPRIDE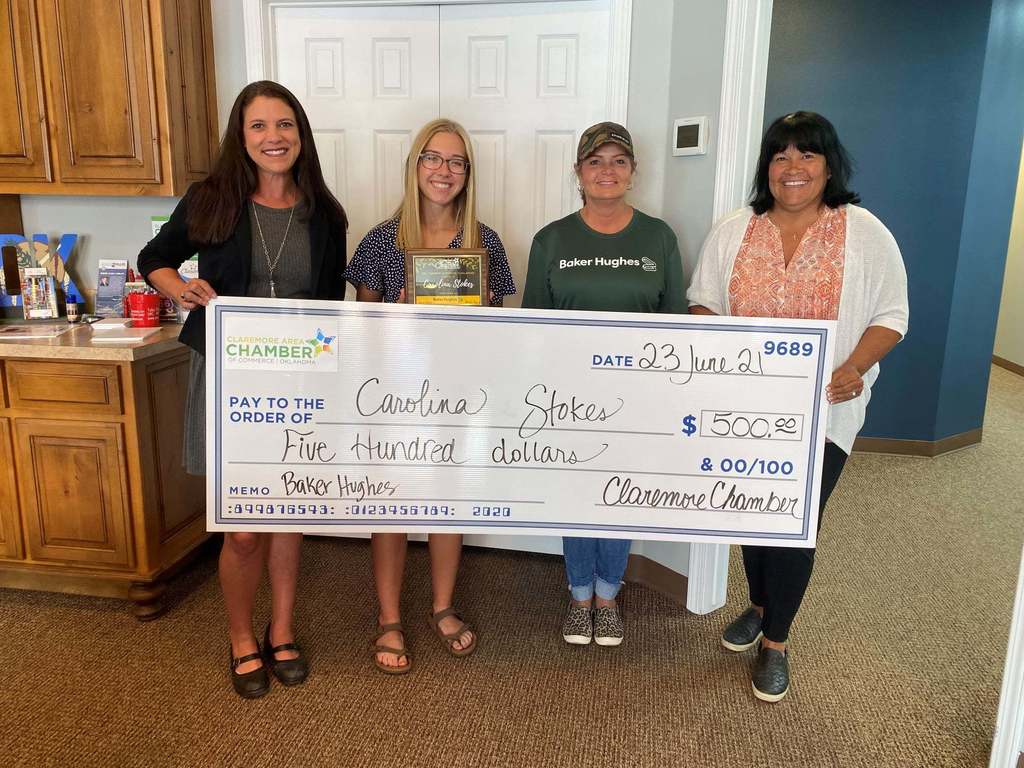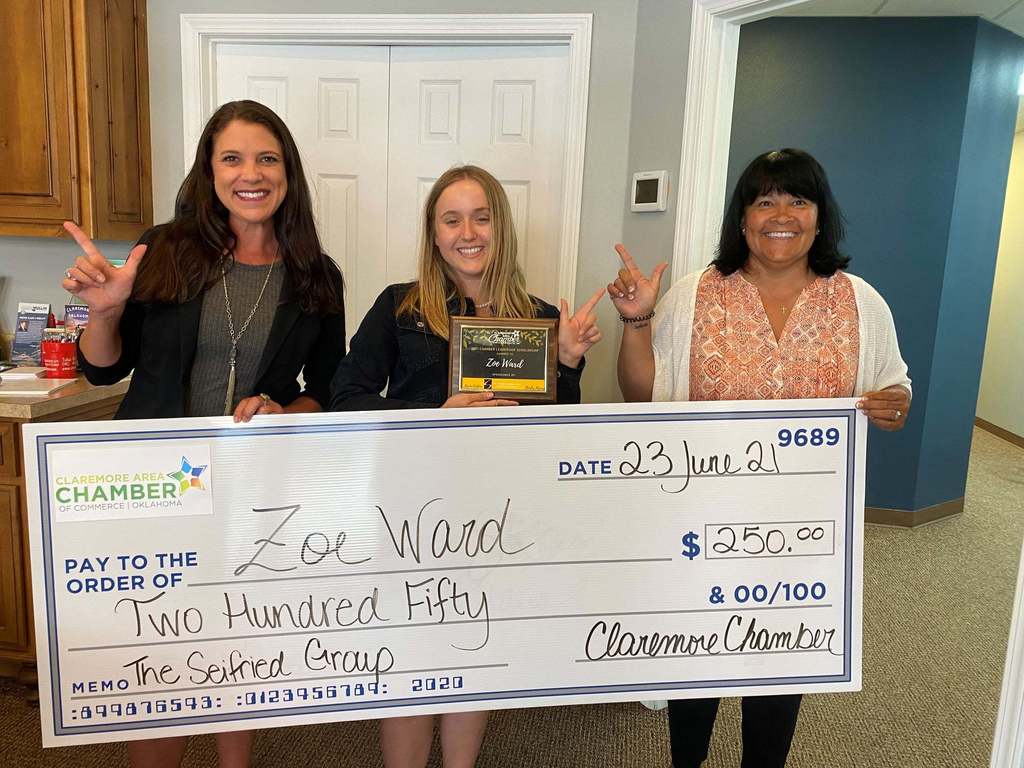 CHS 2021 graduate Katy Grubbs recently won a $7000 scholarship sponsored by the Executive Women's International organization. Katy initially made the top 3 finalists, but the winner wasn't revealed until the exclusive banquet in mid-July. She will now be eligible for the national program with an opportunity to win the national scholarship. The EWISP scholarship is an annual competition-based program that awards more than $200,000 in college scholarship money each year to qualifying high school seniors. Judges select winning students based on their academic achievement, leadership qualities, good citizenship, and extracurricular activities. Katy was part of the Nationally recognized TSA team, National Honor Society, and a CHS Valedictorian. She is highly involved in the CHS Freshman mentoring program FUZE, Students Against Destructive Decisions (SADD), and church. In addition, Claremore High School also received a $200 donation to its general fund. You can find out more about the scholarship on their website
https://ewiconnect.com/page/EWISP#
. #CPSZEBRAPRIDE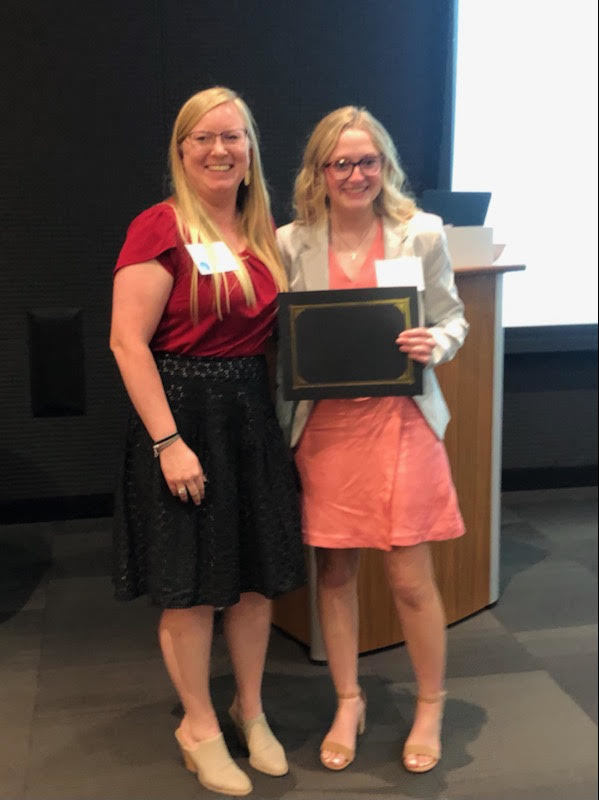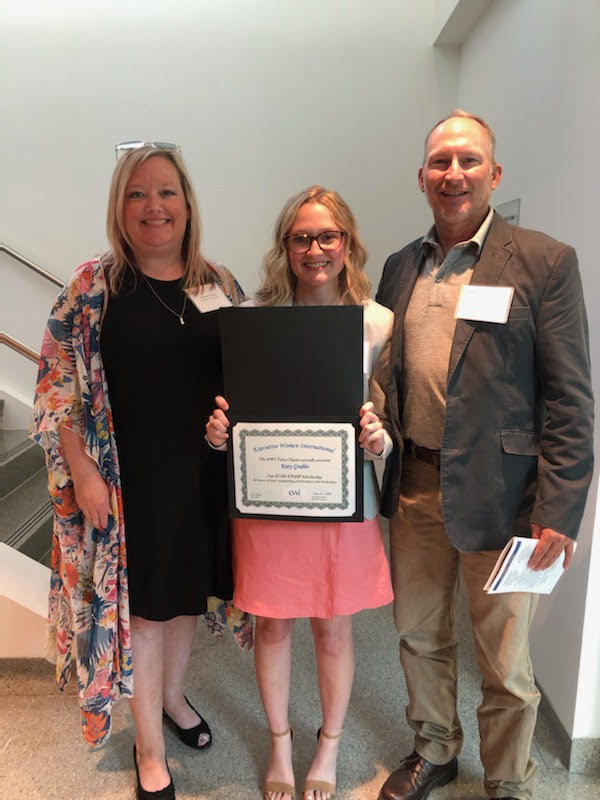 High School schedules are now ready for pickup. 🔴 Seniors - Tomorrow, July 20th ⭕ Juniors - Wednesday, July 21st 🔴 Sophomores - Thursday July 22nd ⭕ Freshman - August 5th during Freshman Orientation. Additional details will be posted soon. Schedule pick up will be between 8:30am and 3pm. Use the West Student Entrance adjacent to the track. #CPSZEBRAPRIDE

The Cherokee Nation is providing $150 in clothing assistance for every qualifying Cherokee student regardless of residency or income, with applications accepted beginning Tuesday, July 20. The Cherokee Nation clothing assistance program was established to assist Cherokee families in purchasing new clothes for children ahead of the upcoming academic year. Cherokee Nation Human Services will accept applications for the school clothing assistance program until Aug. 20, 2021, through the tribe's online Gadugi Portal at
https://gadugiportal.cherokee.org
.

Summer is the perfect time to do some Claremore FFA leadership training. Do you want to build some team bonding & strategic thinking? Fire thousands of paintballs at them🤣! Luckily Mick Schovanec and his crew at Paint Ball Land for hooking Mr. Boyer up with some extra firepower. "I'm definitely not as young as I used to be," said Boyer. The day was topped off with a little cookout & ice cream while playing basketball, throwing the frisbee and tossing the football around. What a great way to put the past year behind them and begin the new year with a positive team experience. #CPSZEBRAPRIDE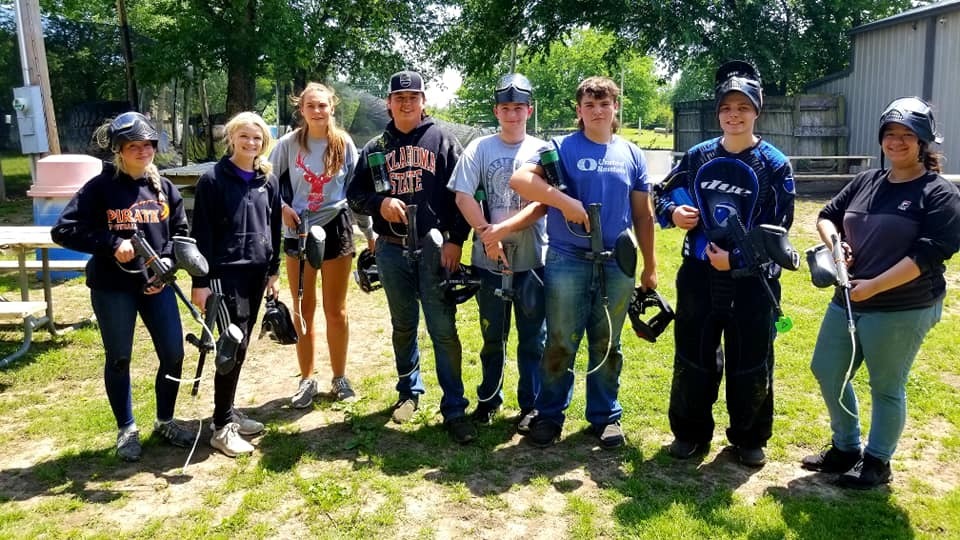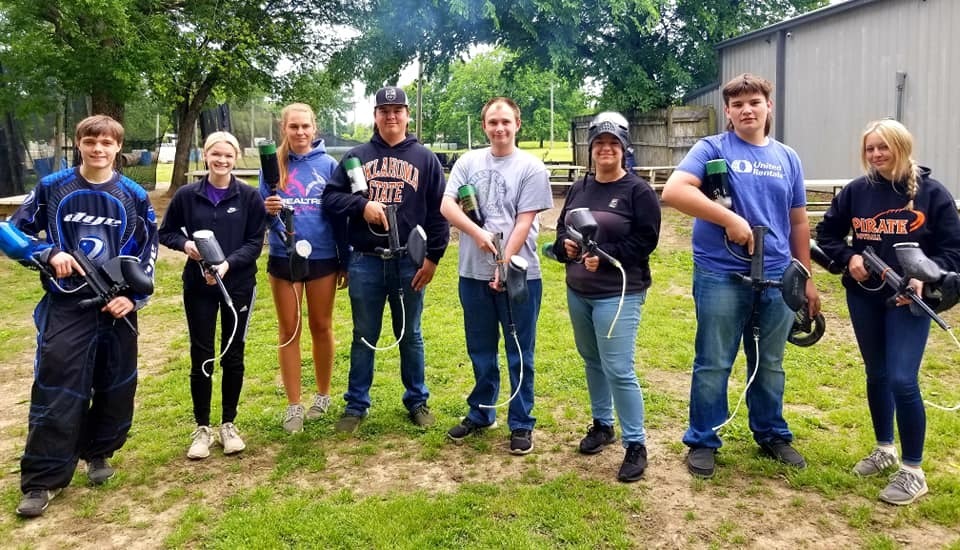 We saw a whole lot of #CPSZEBRAPRIDE in Atlas Nutrition when the Lady Zebra Volleyball Team dropped in before heading to ORU camp this week. Thanks, @Atlas Nutrition, for sending them off with some extra energy.

It's that time of year again... SCHOOL SUPPLY TIME! 🖍📐𝙒𝙝𝙖𝙩 𝙞𝙨 𝙮𝙤𝙪𝙧 𝙛𝙖𝙫𝙤𝙧𝙞𝙩𝙚 𝙨𝙘𝙝𝙤𝙤𝙡 𝙨𝙪𝙥𝙥𝙡𝙮? If you want to get a head start or pick up a few things before the rush, we have updated the 21-22 supply lists. You can find them on our website here:
https://bit.ly/2Sc97TD
🖍 ELEMENTARY posted 📐 WRJH posted 🎒 CHS students will receive their lists the first week of school. #CPSZEBRAPRIDE

BECOMING A ZEBRA - NEW STUDENTS If you will be a new student to the Claremore Public School District fall 2021 you may enroll this summer from 8a - 4:30p Monday - Thursday or 8a - 12:30p on Fridays. Find more info here ▶ bit.ly/2Mg8Lbv #CPSZEBRAPRIDE

❤🤍💙 HAPPY INDEPENDENCE DAY! ❤🤍💙

Tanner Steidley makes the Tulsa All-World Boys Tennis Team. Honorable mentions from Claremore were Parker Green, Beau Parsons, Preston Peck, Michael McHugh, & Jared Warren. #CPSZEBRAPRIDE

Congratulations to our Tulsa All-World Baseball Team honors! ⚾All-World Team 2B: Brooks Sherl, Claremore (5A);.Sr.;.450;4;33 for making the All-World Baseball Team! ⚾Honorable Mentions Ethan Grimett, 3B/P, Jr. (.404) Gannon Sherl, OF, So. (.393); Noah Smallwood, SS, Jr. (.348). #CPSZEBRAPRIDE

🏆🏆 TSA TAKES NATIONALS 🏆🏆 CHS TSA retakes the stage at the 2021 National Conference, receiving 2nd place recognition in the Chapter Team (parliamentary procedures) event. These procedures will be engrained in these young people and will be the foundation for their future career endeavors. The parliamentary procedure facilitates the transaction of business and promotes cooperation and harmony. All members have equal rights, privileges and obligations. The will of the majority must be carried out, and the rights of the minority must be preserved. A quorum must be present for the group to act. #CPSZEBRAPRIDE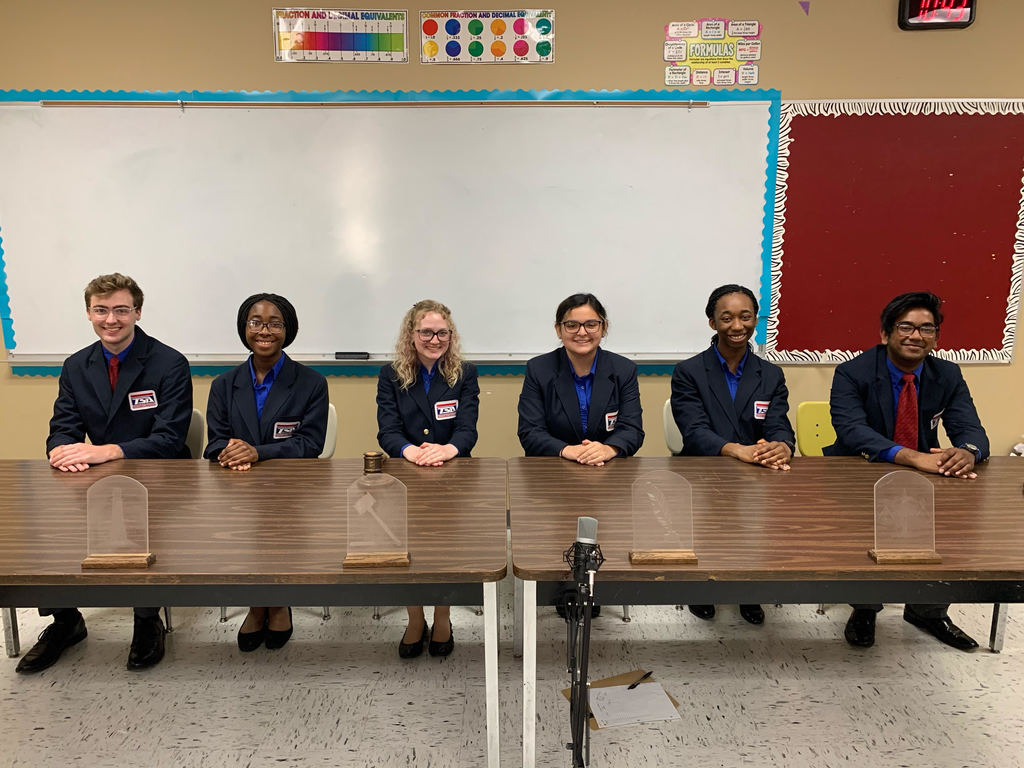 Brag Post from the end of CHS baseball season! It's never too late to show our #CPSZEBRAPRIDE. Congrats to our 5A District Team Camron Palmer: 1st Base Noah Smallwood: Shortstop Ethan Grimett: 3rd Base Gannon Sherl: Outfield Hunter Walters: Designated Hitter Brooks Sherl: Co-Player of the Year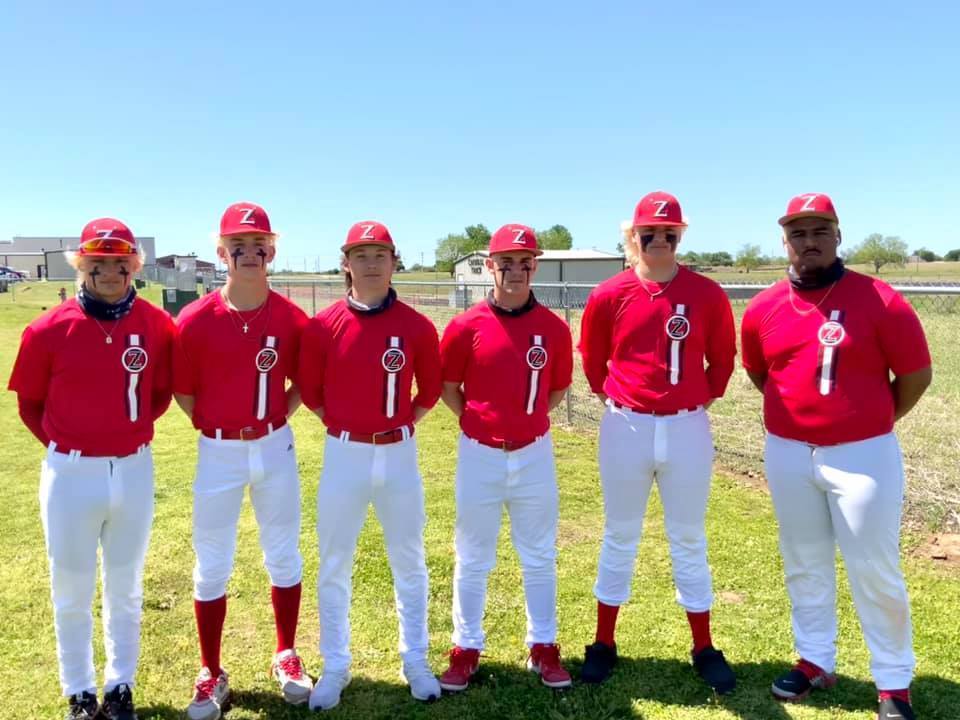 ICYMI the original post CPS school supply lists are available on our website at:
https://bit.ly/2Sc97TD
🖍 ELEMENTARY posted 📐 WRJH posted 🎒 CHS students will receive their lists the first week of school. #CPSZEBRAPRIDE

Class of 2021 may pick up your diploma, official transcript, and graduation pictures from 8a - 4p on Mon-Thur and 8a -12p on Fridays. Please enter through the Student West Entrance, drop off area by the track, and follow the signs. Please bring in or take care of paying for any missing textbooks, calculator, computer, or charger at this time. Please be aware of a recent internet SCAM that has been brought to our attention where it uses the high school's info and asked you to pay to have your transcript sent to schools or you personally. 𝐖𝐄 𝐃𝐎 𝐍𝐎𝐓 𝐂𝐇𝐀𝐑𝐆𝐄 𝐅𝐎𝐑 𝐓𝐑𝐀𝐍𝐒𝐂𝐑𝐈𝐏𝐓𝐒. Please email our registrar, Mrs. Royal, with your transcript request at
sammantha.royal@claremore.k12.ok.us
. #CPSZEBRAPRIDE

BECOMING A ZEBRA - NEW STUDENTS If you will be a new student to the Claremore Public School District fall 2021 you may enroll this summer from 8a - 4:30p Monday - Thursday or 8a - 12:30p on Fridays. Find more info here ▶ bit.ly/2Mg8Lbv #CPSZEBRAPRIDE

These Zebras added up memories in Sedona + Grand Canyon + Las Vegas + Los Angeles + San Diego = 3,500 miles of #CPSZEBRAPRIDE. Coach Hurt is the Asst. AD at CPS and Mrs. Hurt is a teacher at WRJH. One of their daughters currently attends CHS and the other is a Class of 2020 graduate. Thanks for adding another entry into our #ZebraTravelDiaries summer series. Where are you wearing your Zebra Gear this summer? Send us a photo and some info and we may feature it on our platforms -
jbrace@claremore.k12.ok.us
.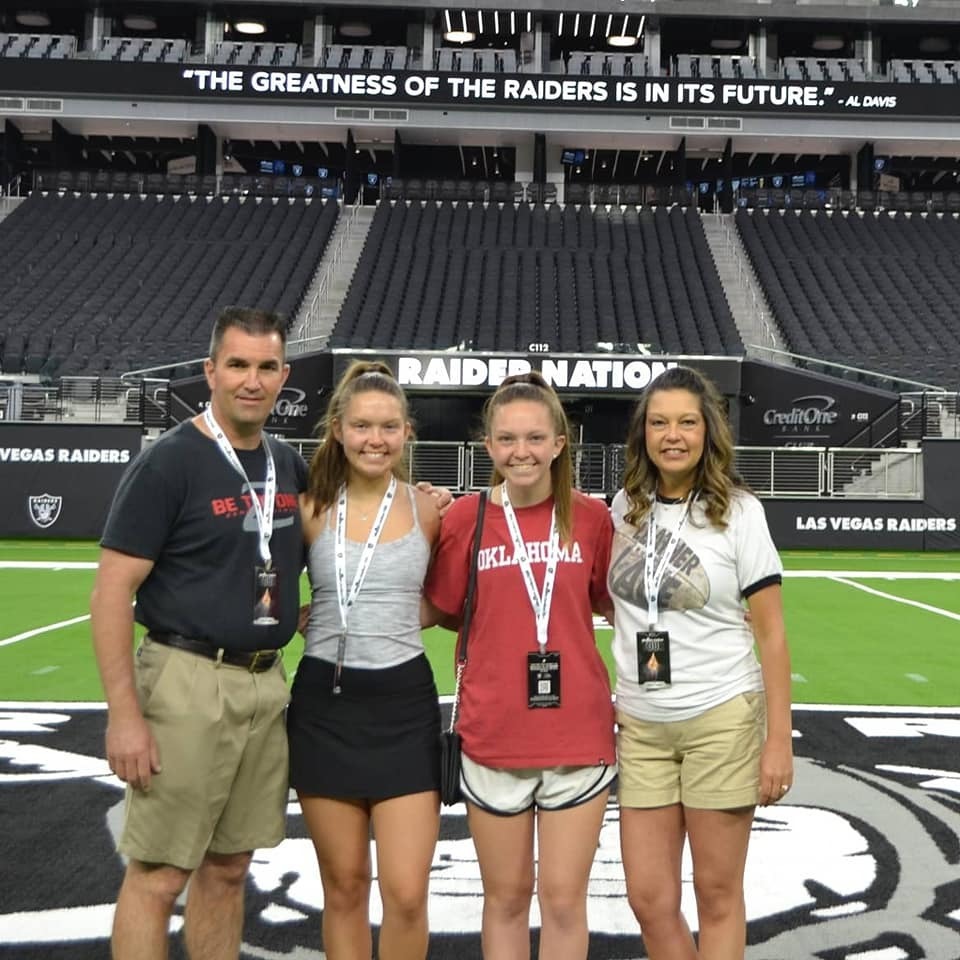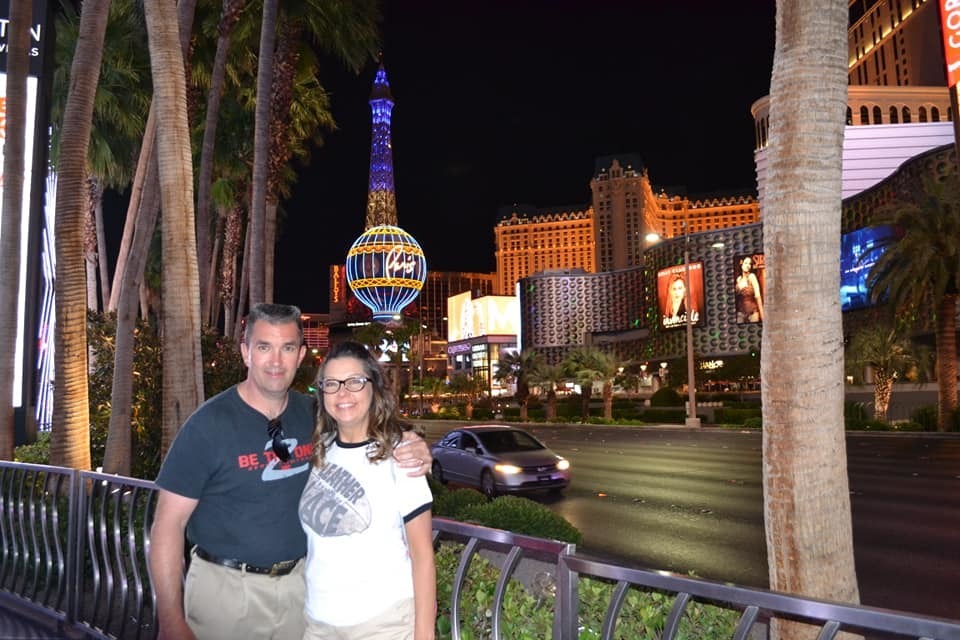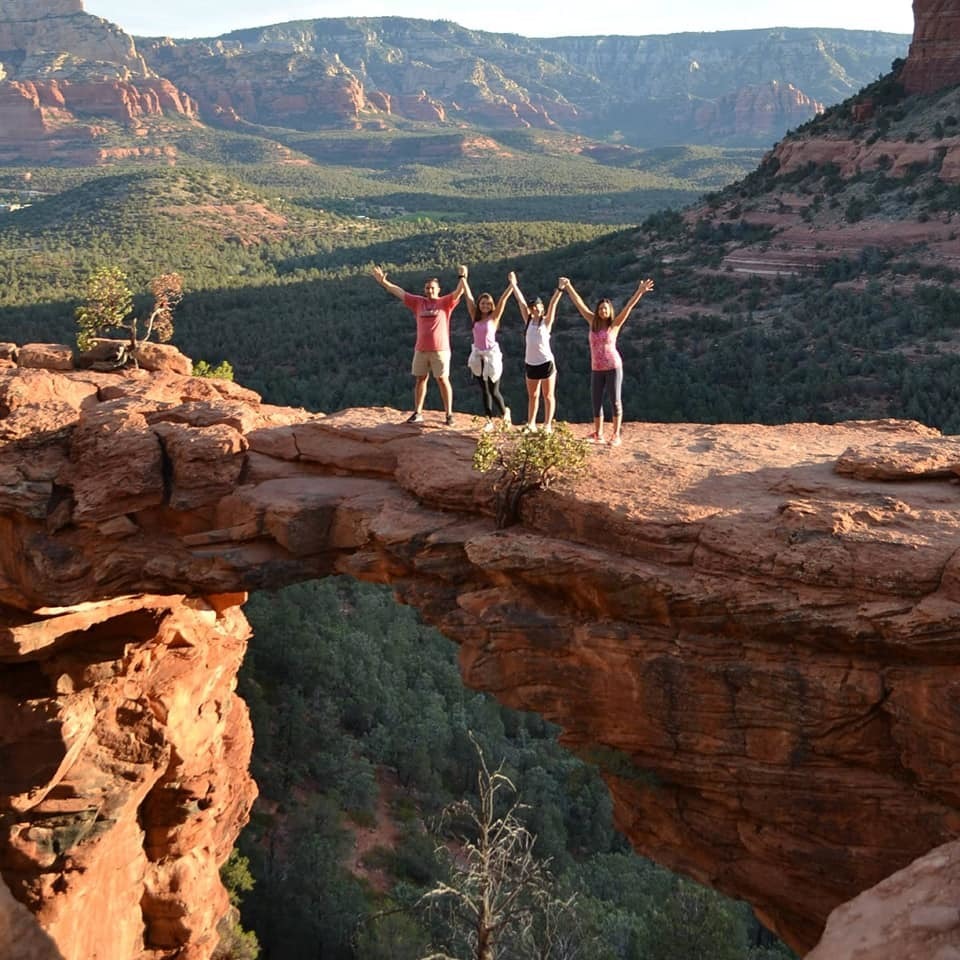 Claremore Public School is NOW HIRING dynamic and passionate teachers to be a part of our Zebra family. These positions posted recently: 👩🏻‍🏫2nd grade 👨🏼‍🏫4th grade 👩🏽‍🏫Librarian/Media Specialist 👨🏾‍🏫Elementary Music 👩‍🏫Elementary Special Education 👩🏼‍🏫Future Teacher / Support Apply at:
https://www.claremore.k12.ok.us/page/career-opportunities-at-cps
#CPSZEBRAPRIDE