ASVAB If you are interested in taking the ASVAB test it is being offered here at the high school on September 15th @8:30am in the library. The ASVAB is a Military Entrance Exam and a Career Exploration Exam. Please sign up in the counseling office room 101.

ACT WORKSHOPS Do you need a few extra points on your ACT? Here is the workshop for you! NTC Pryor is hosting a Chad Cargill ACT prep workshop on October 12th from 9:00am-12:00pm. Cost is $30 payable on the day of the workshop. Space is limited, so reserve your place now!! Call Pryor NTC at 928-825-5555. Comedy the counseling office for information.

YEARBOOKS 21/22 Yearbooks are now ON SALE for $65! You can pick up your order form in Ms. Warden's room 915. You can order online here. 20/21 Yearbooks are in and can be picked up between classes in room 915 or graduates can email
jwarden@claremore.k12.ok.us
and make arrangements for their yearbook to be in the front office for pick up at their convenience.

Everyone has to eat! Show your #CPSZEBRAPRIDE and spend $20 to support the CHS football team and save hundreds this next year at local restaurants and businesses. Chick-fil-A, McDonalds, Subway, El Azteca, Buddy's, Main Event, Little Caesars, El Charro, Charlie's Chicken, El Maguey, Sonic, 6:19 Nutrition, Billy Sims, Wildflower Baking Co., Papa Murphy's, Carl's Jr., Da Vinci's, Lolipop, El Banquete, Casey's, and Chili's. Ask a football player or contact Coach Hurt at
jhurt@claremore.k12.ok.us
or 918.923.4211 x3021.

We have heard several people are having difficulties accessing the device protection plan on MySchoolBucks, so our Technology Instructional Specialist put together this #TechTipTuesday on Friday to help.
https://www.youtube.com/watch?v=EuFnjoPDmZg
#CPSZEBRAPRIDE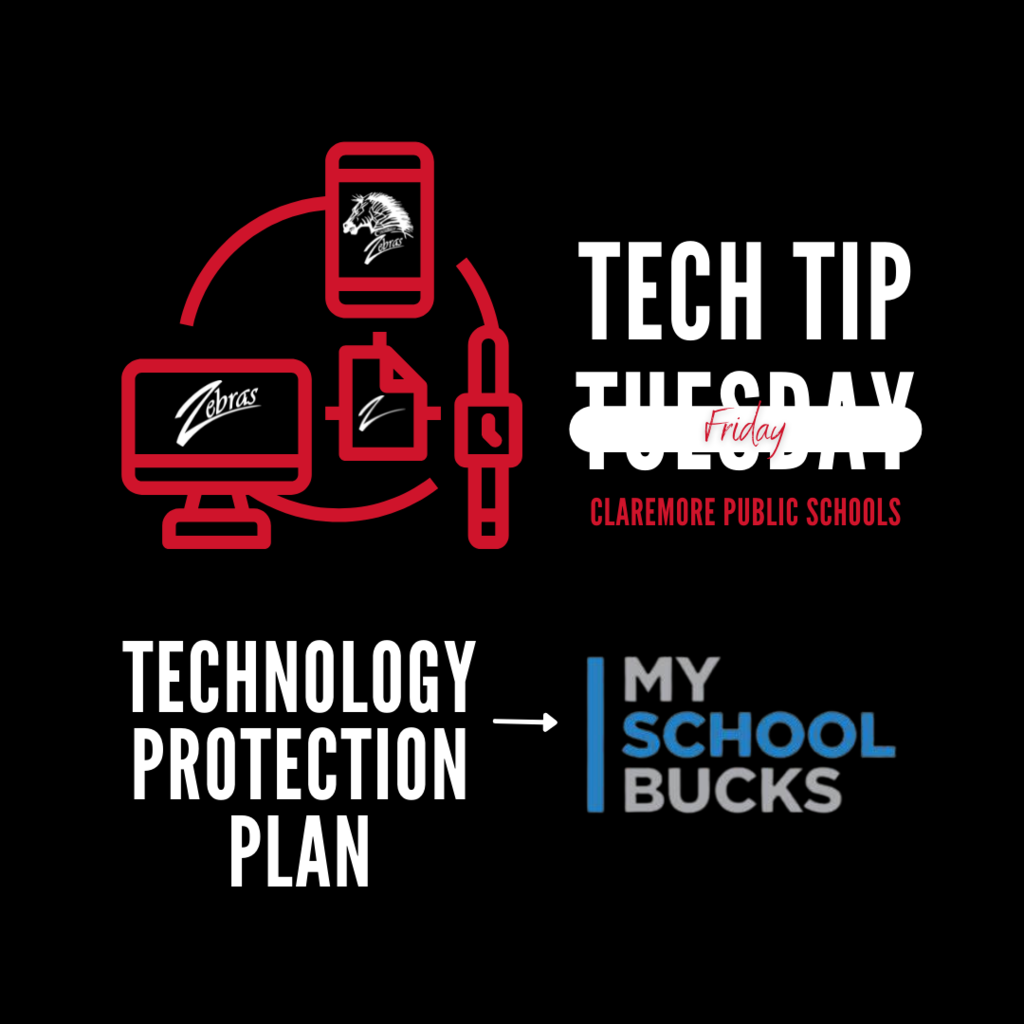 Setting the stage for success. FUZE / Freshman orientation at Claremore High School is about more than showing students around the building. It's about forming relationships, creating culture, and sharing a few laughs along the way. It's about building the #CPSZEBRAPRIDE! It does not end with Freshman Orientation. FUZE mentors will continue to host events for the freshman class throughout the year to help them acclimate to their new high school life.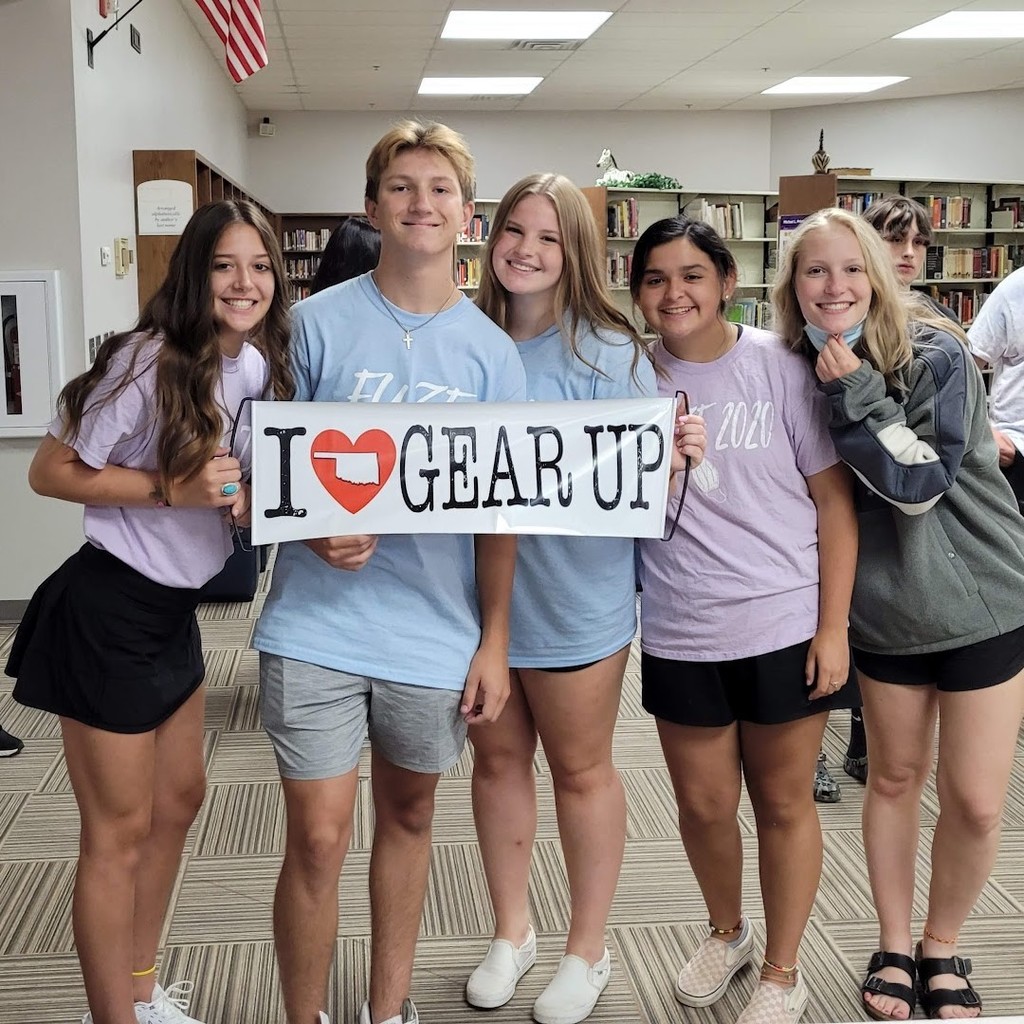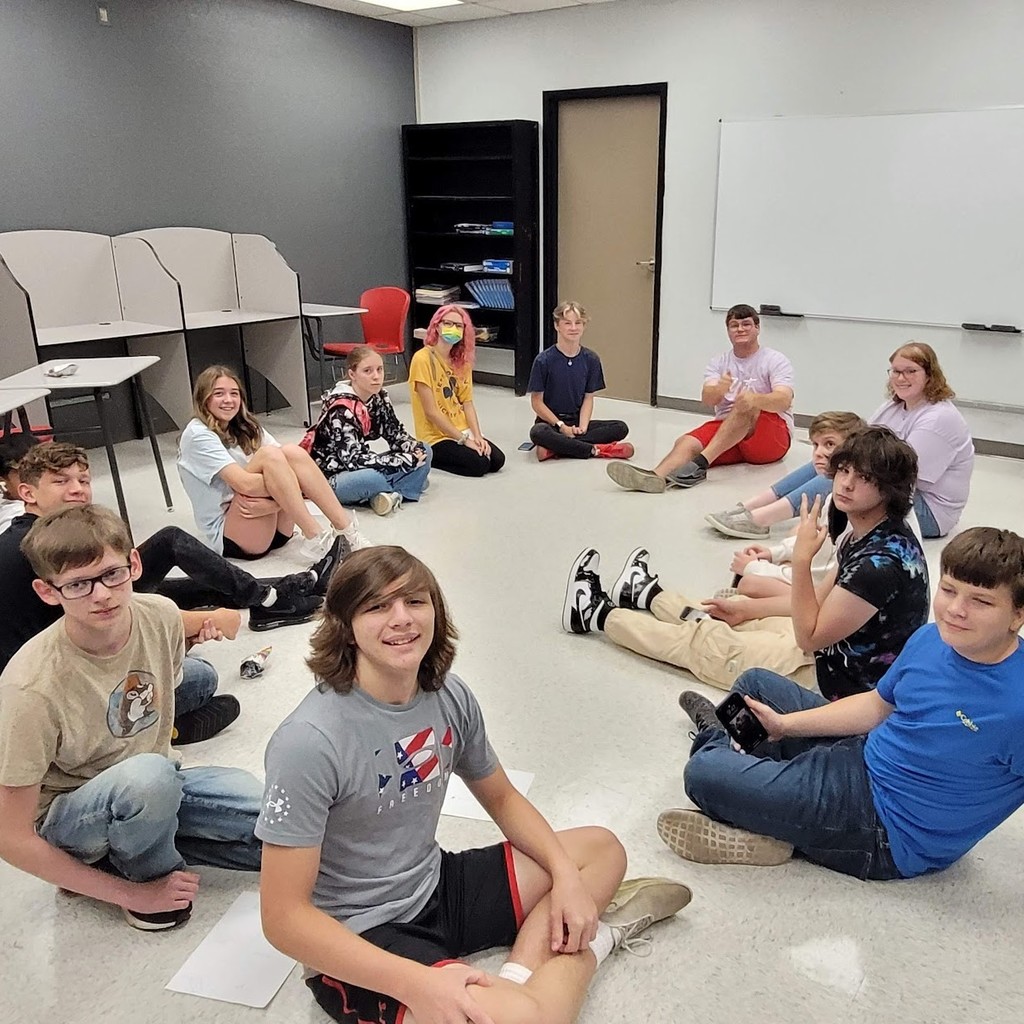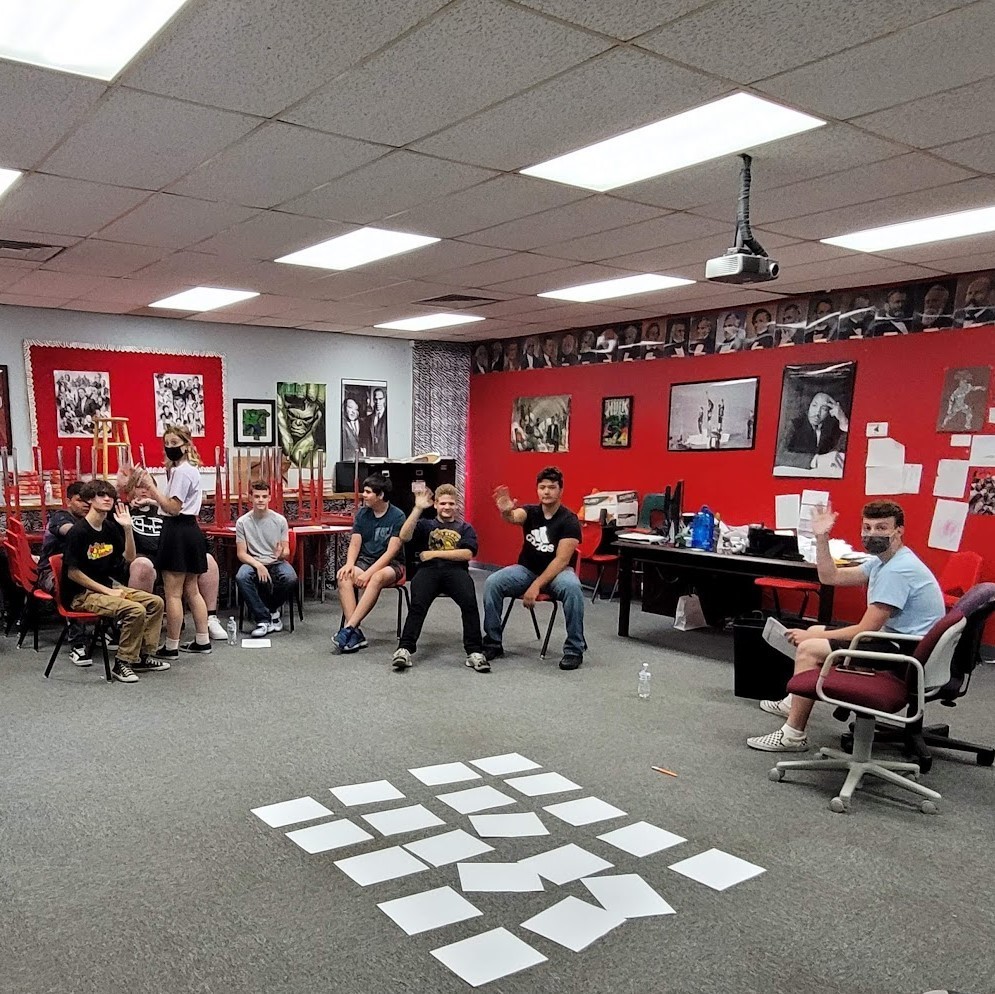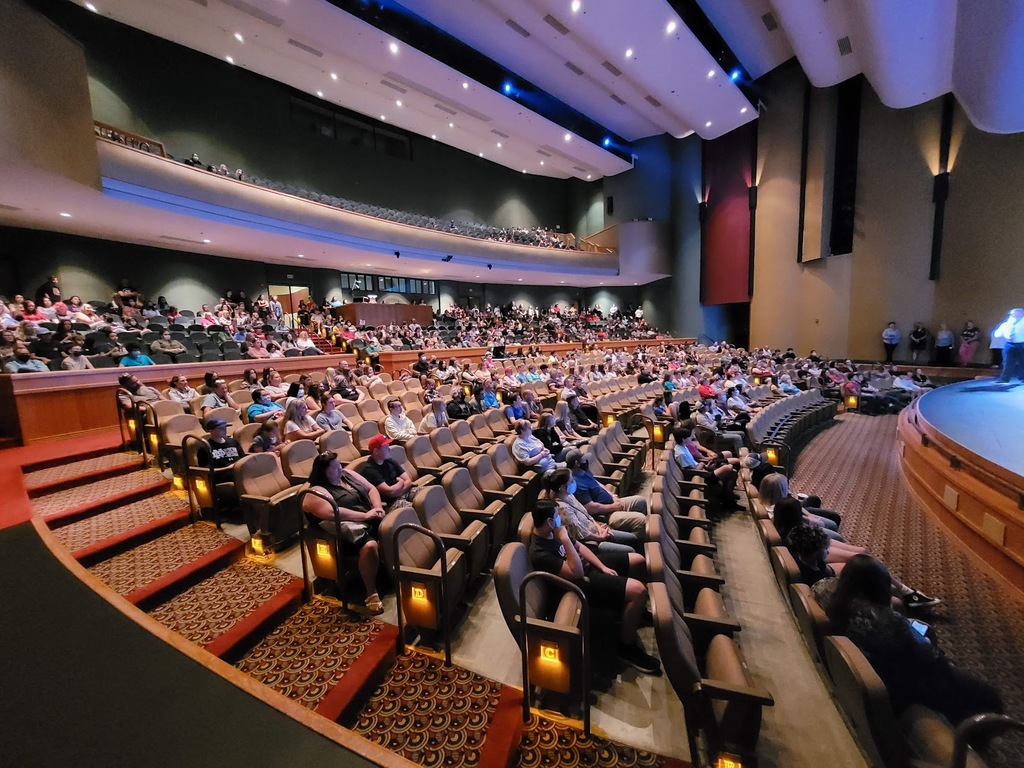 YEARBOOKS HAVE ARRIVED Current Students - pick your yearbook up from room 915 in between classes or after school. Class of 2021 - email
jwarden@claremore.k12.ok.us
and let her know when you can come by the new CHS front office and pick your yearbook up. She will have it waiting for you when you arrive.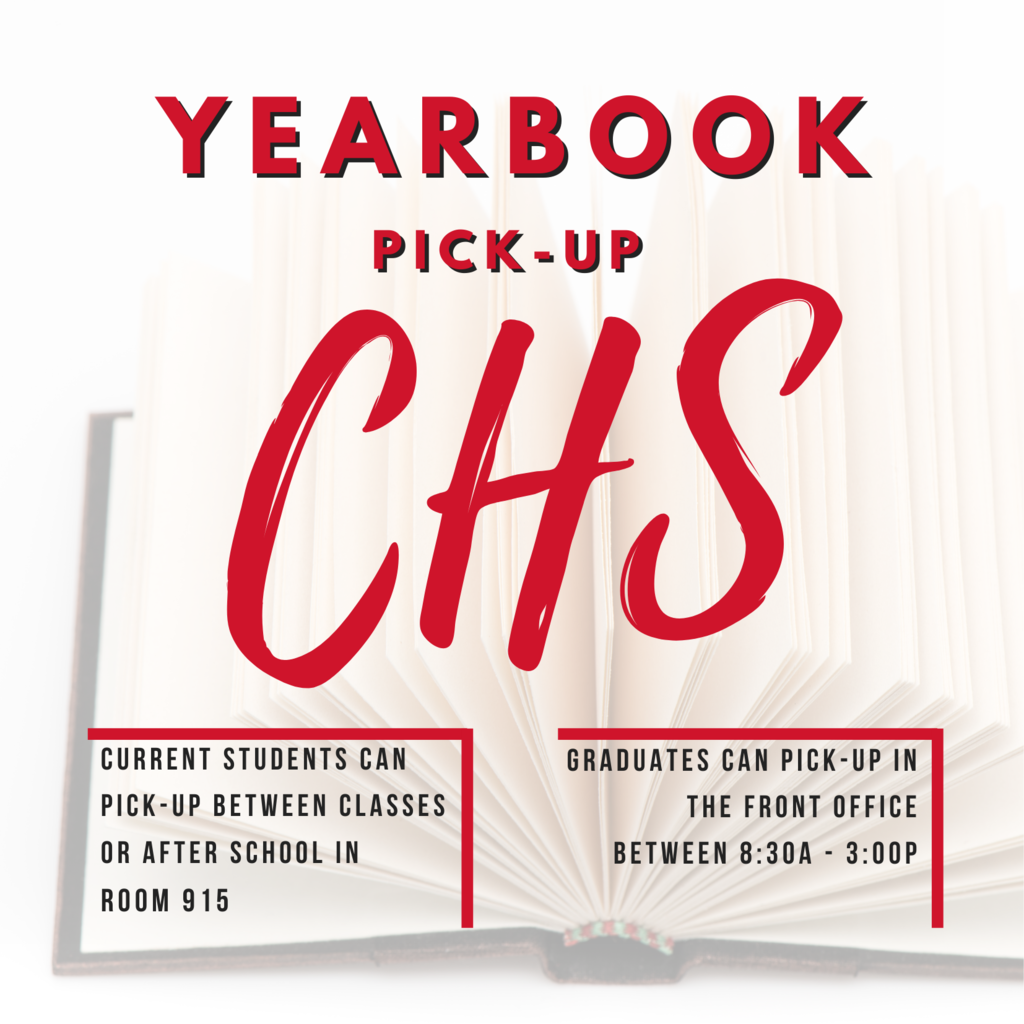 🚌 NOW HIRING BUS DRIVERS 🚌 JOIN OUR TEAM! Be the first smile our students see in the morning and the last smile they see as they head home. CPS is hiring bus drivers! We are looking for people who love kids, who value an opportunity to positively influence the lives of our students and see these young people as precious cargo. ▶
https://www.claremore.k12.ok.us/article/427405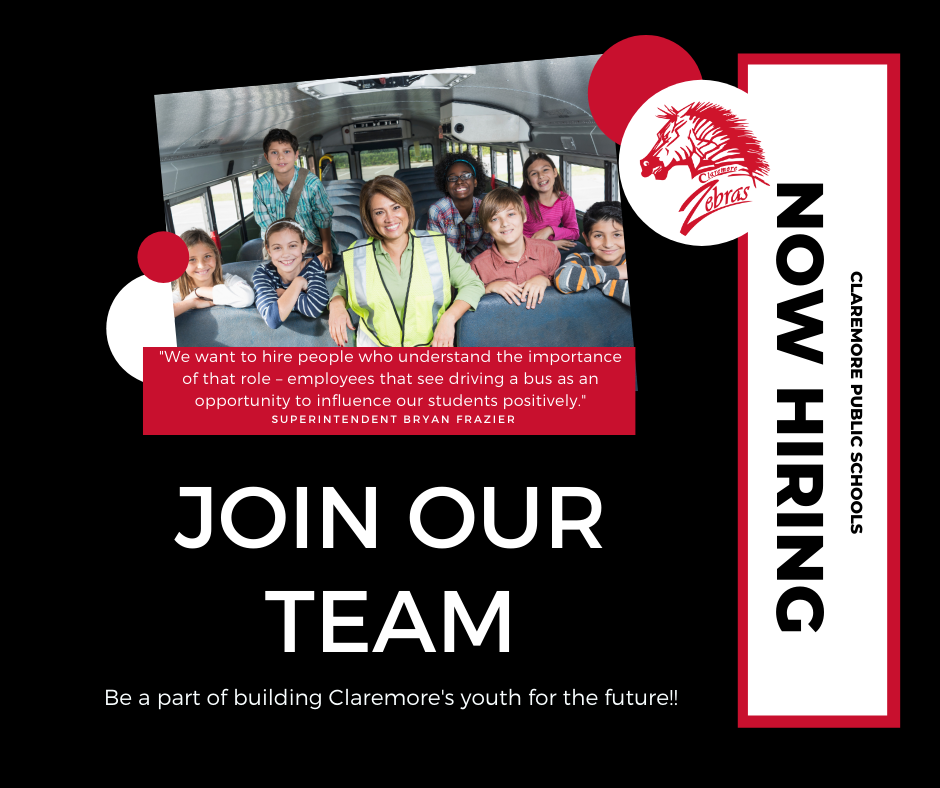 Senior Kai Shultz finished his summer by wrestling for team USA in Szarvas, Hungary. He captured 2nd place at a 10-country international world team Freestyle Wrestling Tournament and continued to train with the European world teams at a training camp while he was there. #CPSZEBRAPRIDE

Feeling the love from FUMC today! Special delivery of Treats for Teachers! #CPSZEBRAPRIDE

Fridays With Frazier... Welcome Back to School One thing we have learned this past year... Children need public schools! We are very excited to see you in the morning! ▶
https://youtu.be/TN8aXV31eqM

Claremore Public Schools will be distributing devices from August 11th - 13th, by appointment, to our VIRTUAL students. Acceptable Use Policy will need to be signed before you can take possession of this device. You will also have the option to purchase the annual Protection Plan for the device. The details of the plan are available through the MySchoolBucks app. You may pay electronically, on the link or in person when you pick up your device. Links are posted below and were sent to your emails. To expedite the process, you can complete the forms in advance of your appointment. 📅 Appointment Schedule:
https://calendly.com/claremoredevers/cvs-device-pickup?month=2021-08
📰 Acceptable Use / Protection Plan Online: myschoolbucks.com #CPSZEBRAPRIDE


The decision has been made and CPS announces the addition of Baseball at WRJH!!! A baseball informational meeting is scheduled for Thursday, August 12, 2021, at 6:30 PM in the high school cafeteria for ALL PLAYERS / PARENTS 7th - 12th grade. The future is looking even brighter for Claremore baseball! Contact: Coach Sherl
jsherl@claremore.k12.ok.us
- #CPSZEBRAPRIDE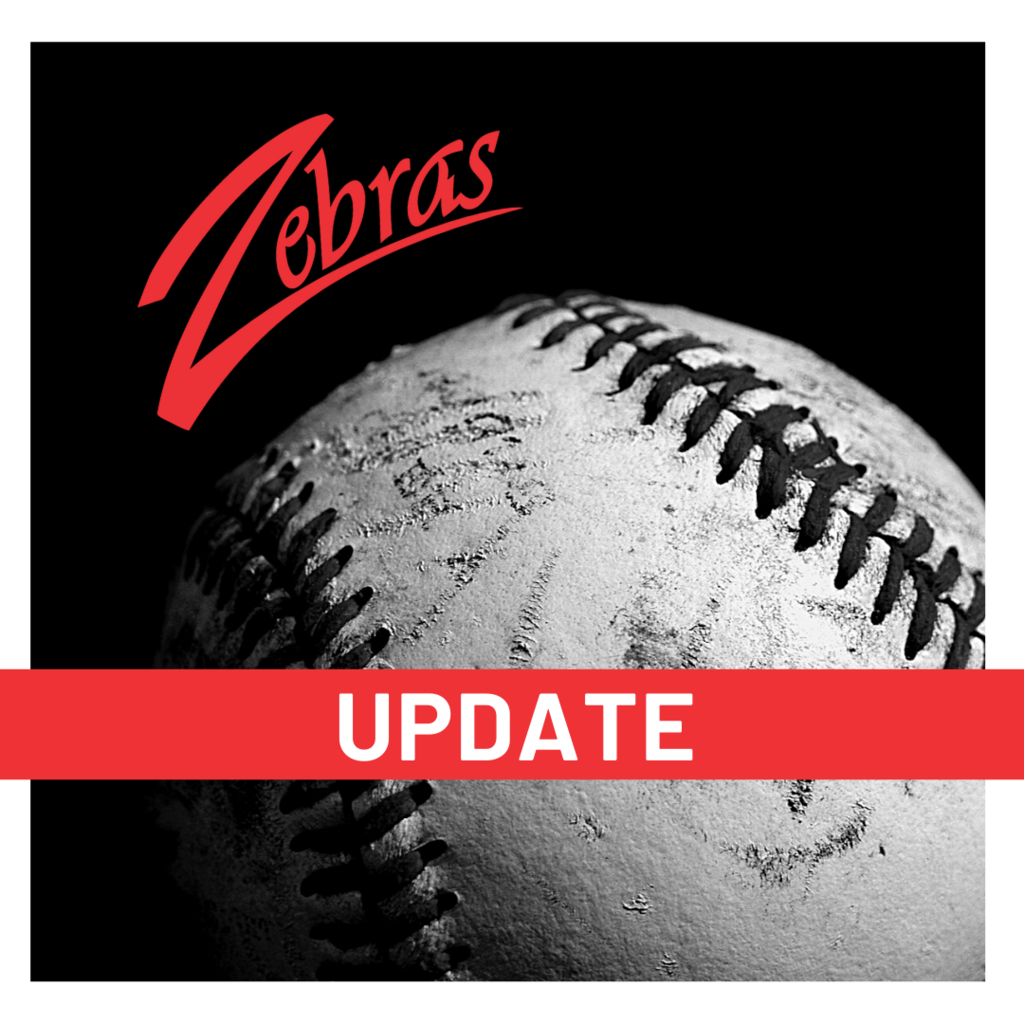 MEET THE TEACHER NIGHT / August 10th 🏫 CHS will be from 6 PM - 7:30 PM Come & Go. You may pick up schedules if you have not done so already, meet your teachers and pick up supply lists. You will also be able to browse the clubs and organizations and buy ZEBRA Gear.

SENIORS the painting of parking spots has begun. There are spots still available for purchase. Contact Ms. Travis at
jbongard-travis@claremore.k12.ok.us
for details ASAP. All the spots have to be painted, cleaned up and dry by August 8th, so there is no time to waste. #CPSZEBRAPRIDE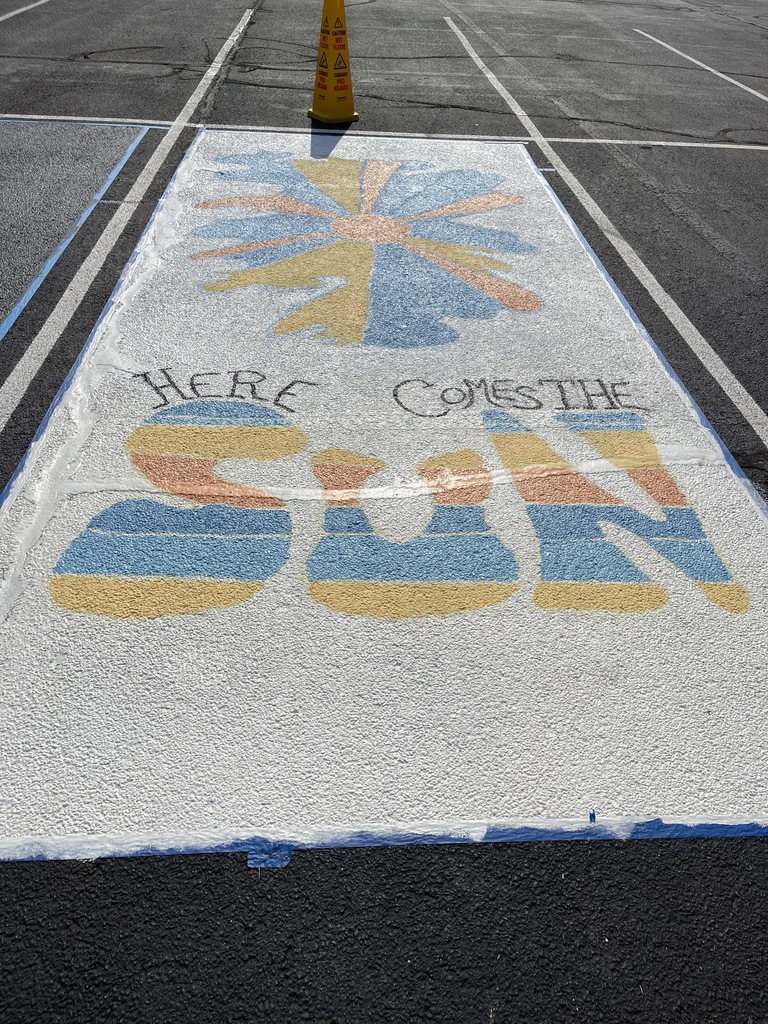 "Leadership is practiced not so much in words as in attitude and in actions." ~ Harold S. Geneen Busy week for Claremore FFA as they loaded up and headed off to the happiest place on earth. Brooklynn, Riley, Madison, Josh, Chason, Ethan and Hunter who are all attending Alumni Camp at Camp Tulakogee. Huge shoutout to Oklahoma FFA and everyone that helped make camp a memorable experience for these kids! #CPSZEBRAPRIDE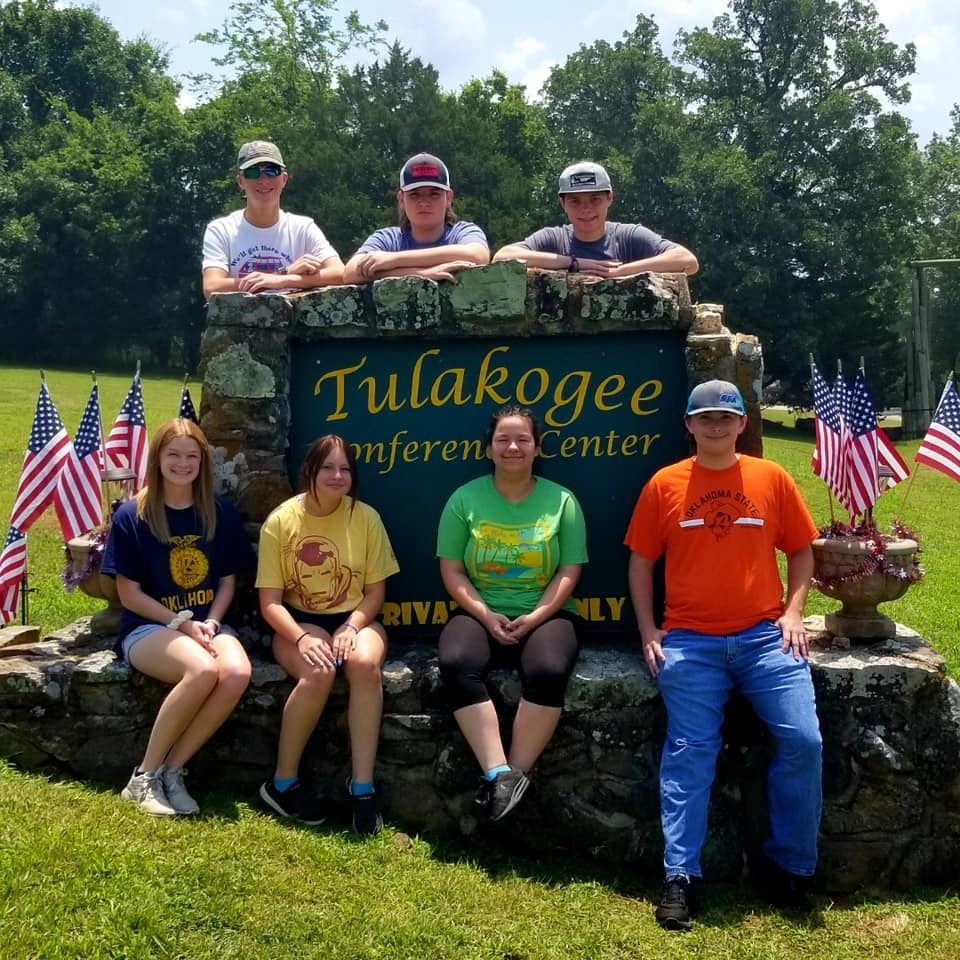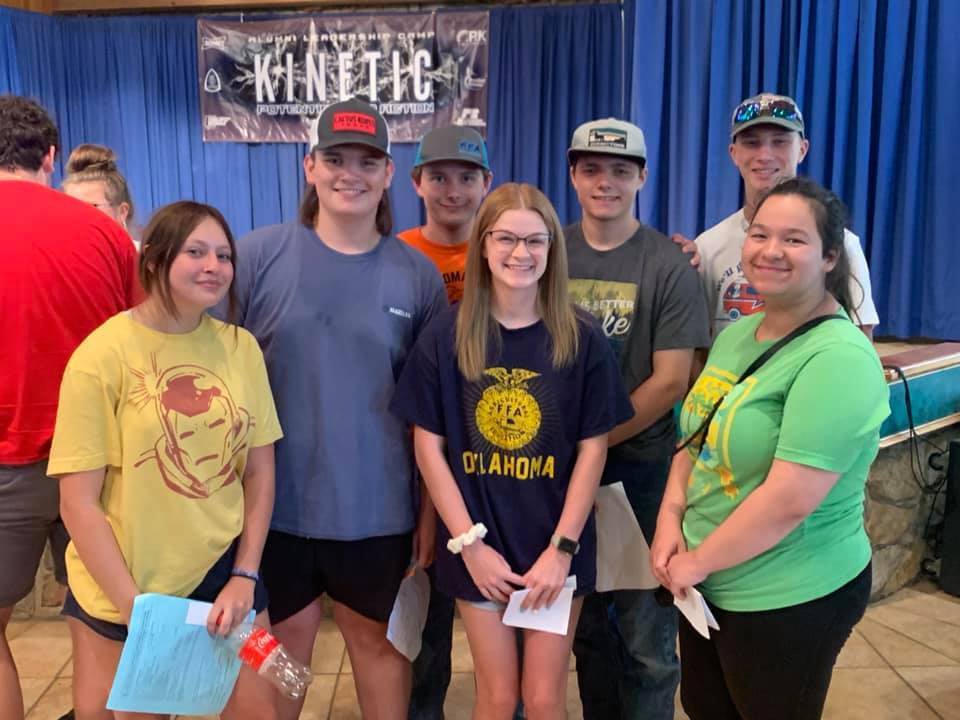 CPS Families, As we prepare for the upcoming school year, the transportation department is working diligently to create the most efficient routes for our students who will ride a bus. To do that, we need your help. Please complete the Bus Rider Registration form below if you anticipate your child riding a CPS bus to/from school 80% of the time. Please be on the lookout for an email Welcoming you to the StopFinder App. This app is our new transportation app that contains information regarding your student's bus schedule. If you have any questions, please feel free to contact me directly. 🚌 REGISTER HERE
https://forms.gle/ebN8pB759t35V4mHA
Jeff O'Shields Transportation Director 918.923.4320 x1305
jeff.oshields@claremore.k12.ok.us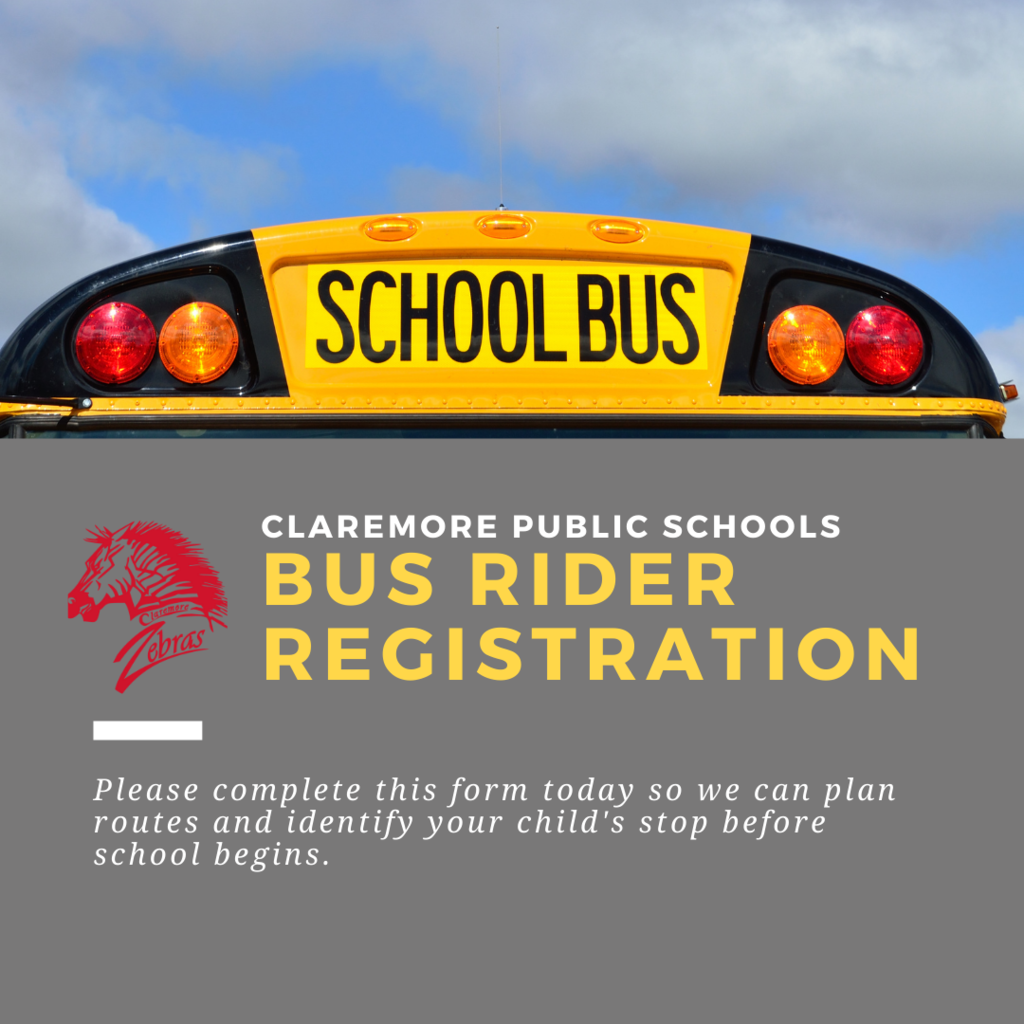 This family loves their Zebra football! Coach Key kept his vacation wardrobe simple - #CPSZEBRAPRIDE!! If he was not wearing his Zebra gear, Cooper was in his! On their road trip, they made stops at Sioux Falls, Wall Drug, MT. Rushmore, Deadwood, Sturgis, Custer, and The Corn Palace in South Dakota. Along the way, they stopped in Denver, CO, and in Topeka, KS, at the Evil Knievel Museum. Coach Key is an Assistant Principal at CHS, and his son, Cooper, attends school at Roosa. 𝘞𝘩𝘦𝘳𝘦 𝘢𝘳𝘦 𝘺𝘰𝘶 𝘸𝘦𝘢𝘳𝘪𝘯𝘨 𝘺𝘰𝘶𝘳 𝘡𝘦𝘣𝘳𝘢 𝘨𝘦𝘢𝘳 𝘵𝘩𝘪𝘴 𝘴𝘶𝘮𝘮𝘦𝘳? 𝘚𝘦𝘯𝘥 𝘶𝘴 𝘢 𝘱𝘩𝘰𝘵𝘰 𝘢𝘯𝘥 𝘴𝘰𝘮𝘦 𝘪𝘯𝘧𝘰 𝘢𝘯𝘥 𝘸𝘦 𝘮𝘢𝘺 𝘶𝘴𝘦 𝘪𝘵 𝘪𝘯 𝘰𝘶𝘳 #𝘡𝘦𝘣𝘳𝘢𝘛𝘳𝘢𝘷𝘦𝘭𝘋𝘪𝘢𝘳𝘪𝘦𝘴 𝘴𝘦𝘳𝘪𝘦𝘴. 𝘚𝘦𝘯𝘥 𝘵𝘰 𝘫𝘣𝘳𝘢𝘤𝘦@𝘤𝘭𝘢𝘳𝘦𝘮𝘰𝘳𝘦.𝘬12.𝘰𝘬.𝘶𝘴.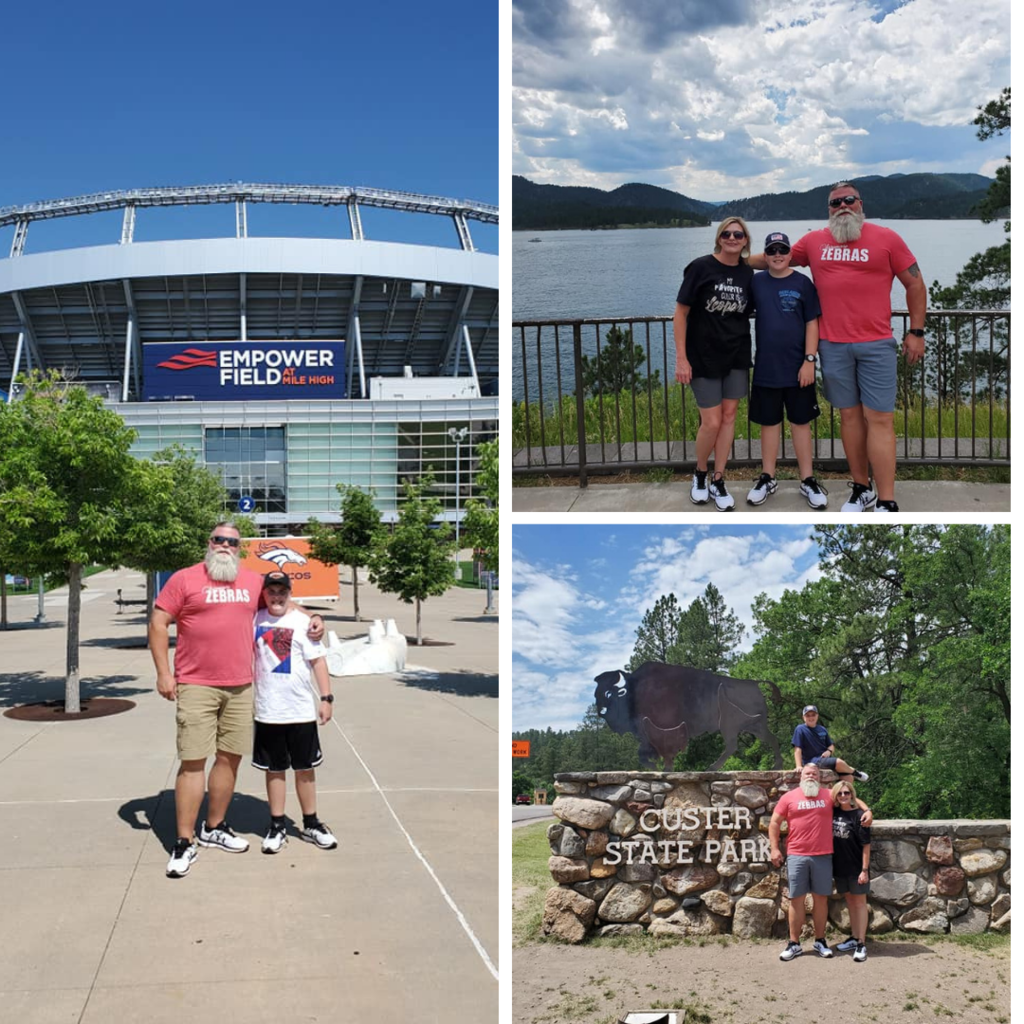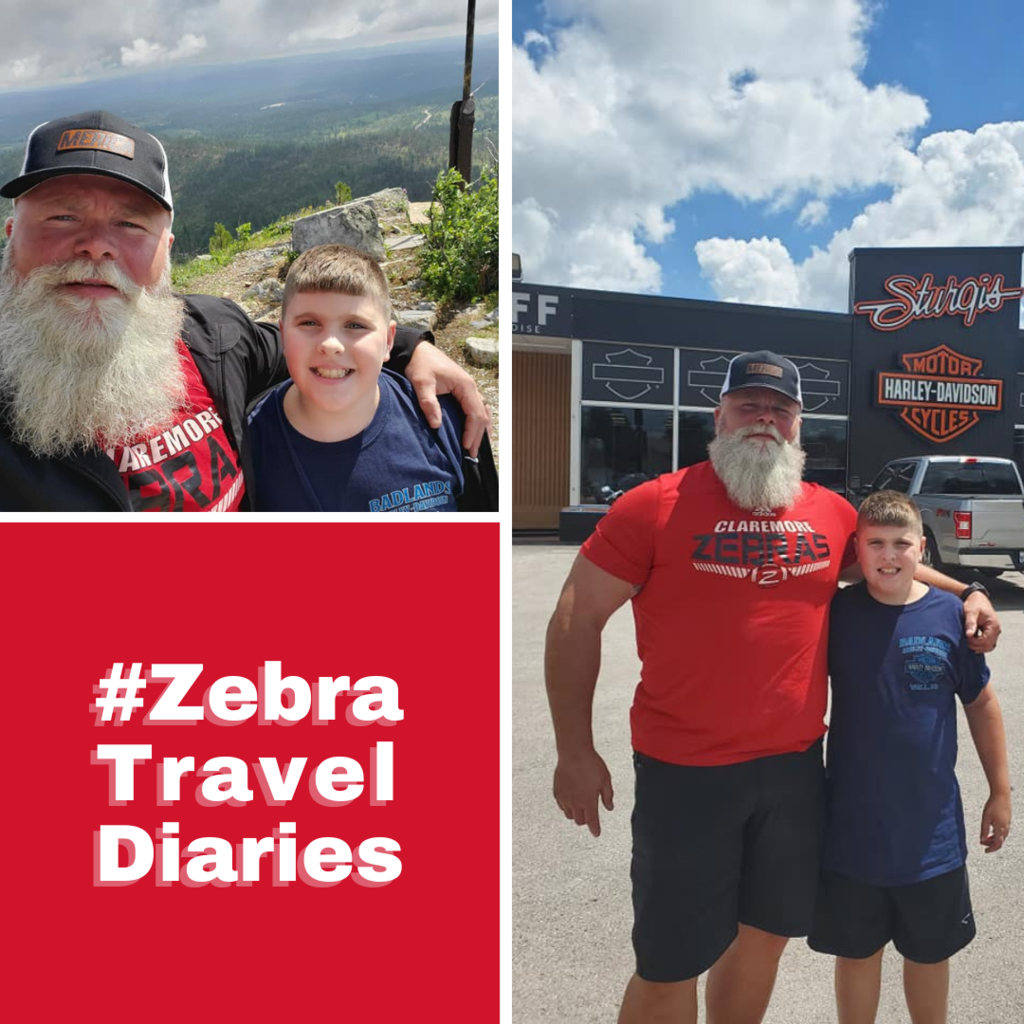 What do our teachers do in the summer? TEACH on the other side of the world. Today's #ZebraTravelDiaries come to you from Ghana. Mr. Greenland, CHS Psychology and College & Career teacher, is in a remote area of Ghana showing off his #CPSZEBRAPRIDE. He and his group are spending time at Model Basic School in Kpeve, Ghana. They are teaching about our culture and educational system and doing some Bible teaching. Pictured are students, the district supervisor of the area schools, Mr. Greenland, the headmistress (principal) of the school, and Michael (friend, board member, teacher, and school counselor). Send in pics of you showing your #CPSZEBBRAPRIDE to
jbrace@claremore.k12.ok.us
, so we will know where our dazzle of zebras has visited this summer.