Let's get to know the new faces at CHS in our #CHSNewTeacherFeature! Help them feel that #CPSZEBRAPRIDE with an emoji in the comments on our FB page. Miranda Talbert is an English teacher and the girls' assistant soccer coach at Claremore High School. It is her lifelong dream to be a teacher and a coach to prepare students for their futures and the next level. She desires for her students to always know that she cares for them far beyond the classroom or the field. Mrs. Talbert is a 2011 alumni of Claremore High School and has an undergraduate degree in English Education from the University of Central Oklahoma. She played soccer all 4 years of college. She is happy to be living back in her hometown with her family. ✨ Fun Fact - She could eat chicken fried rice from Asean Diner for every meal. 📚 Favorite Book - The Glass Castle by Jeannette Walls or Eleanor and Park by Rainbow Rowell 🎬 Favorite Movie - 50 First Dates 🥤 Favorite Drink - Star Blast Bang 🍬 Favorite Candy - Hot Tamales 🖤 Favorite Color - Black 🚩 Favorite Team - US Women's National Soccer Team ⛱ Favorite Vacation - Bahamas 🙶Favorite Quote - "There is no sin too great for God's grace. There is no habit too big for his healing. There is no label too strong for his love."-- Craig Groeschel

Claremore Public Schools is continually committed to developing an atmosphere of trust among parents and the community in our ability to provide not only a positive and enriching educational experience but a safe place for students to thrive. That is why we have partnered with Family Zone, a leading provider of cyber safety products and education, to ensure your kids are cyber safe while at school. Claremore Public Schools is already using Family Zone to block inappropriate content and to identify red flag search terms from students. As a parent or caregiver of our school district, you receive free access to the Family Zone Cyber Safety Hub, which includes articles, videos, courses, and more. Click "sign up" below to get ongoing materials and education from the platform we trust to manage cyber safety across our entire district. Our #TechTipTuesday is to go online and create an account with this FREE resource to help keep you informed about your child's online activity and the latest updates on website, apps an more.
https://claremorek12.familyzone.com/
#CPSZEBRAPRIDE As a parent or caregiver of our school district, you receive free access to the Family Zone Cyber Safety Hub, which includes articles, videos, courses, and more. As a parent or caregiver of our school district, you receive free access to the Family Zone Cyber Safety Hub, which includes articles, videos, courses, and more.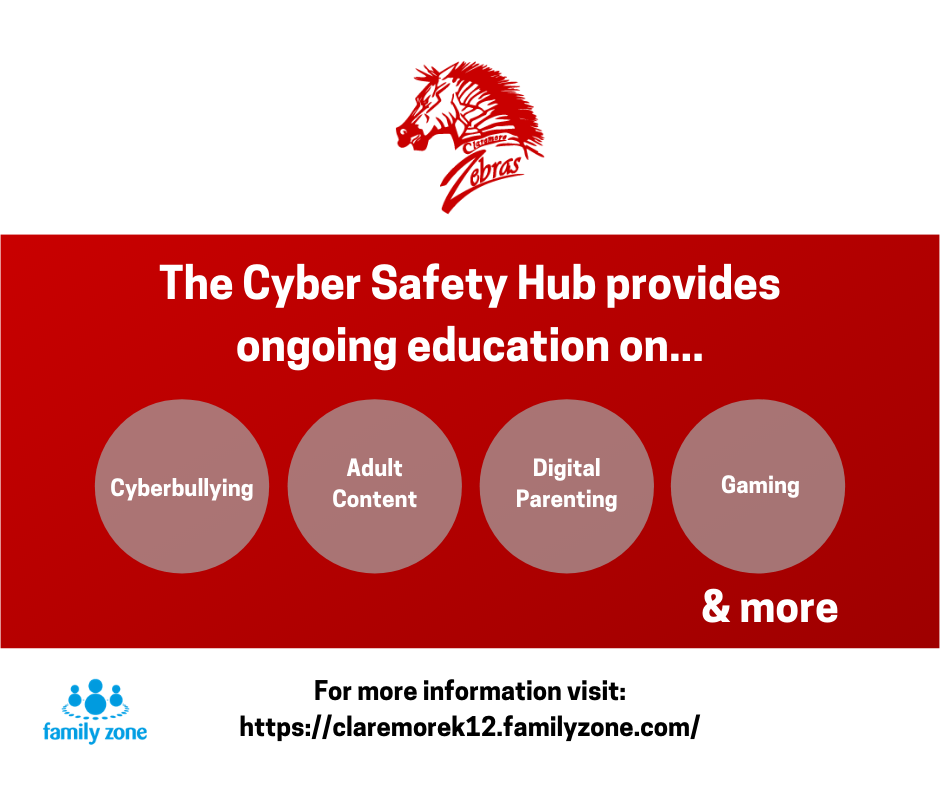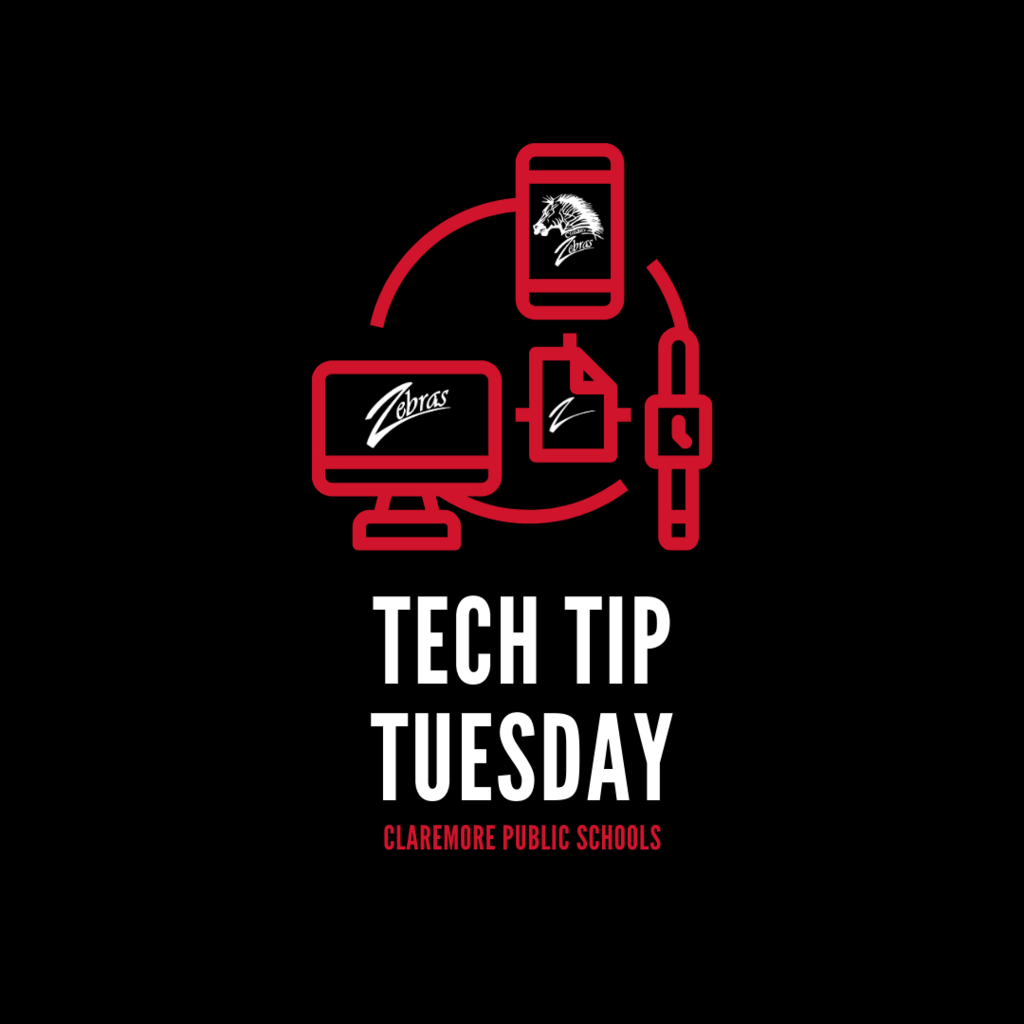 Congratulations to Ella who received an Honorable Mention to the Metro Lakes All Conference Basketball Team! #CPSZEBRAPRIDE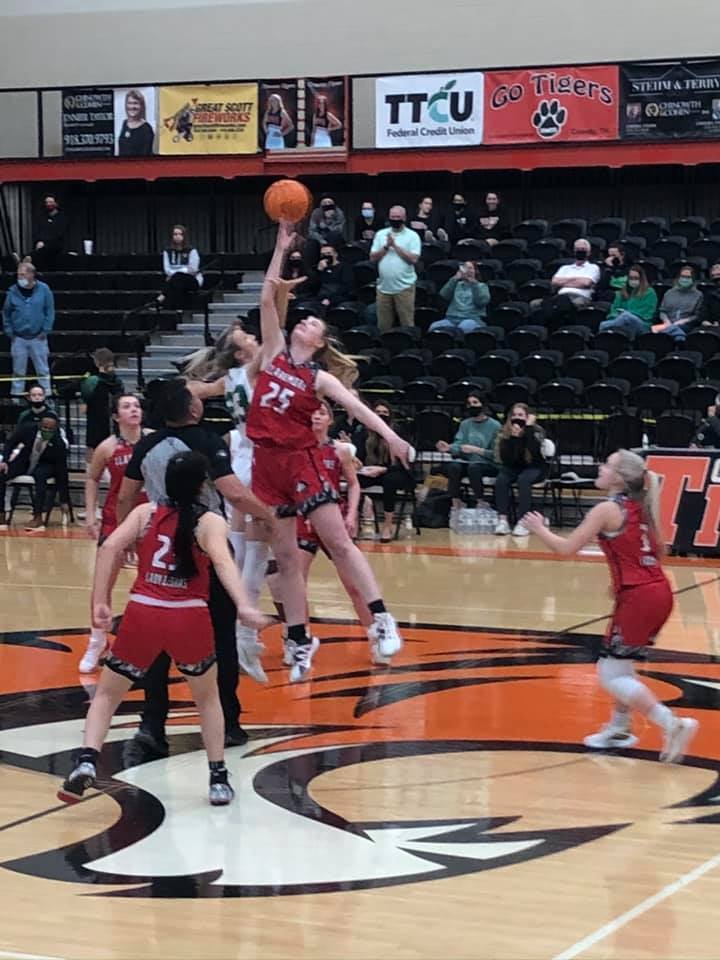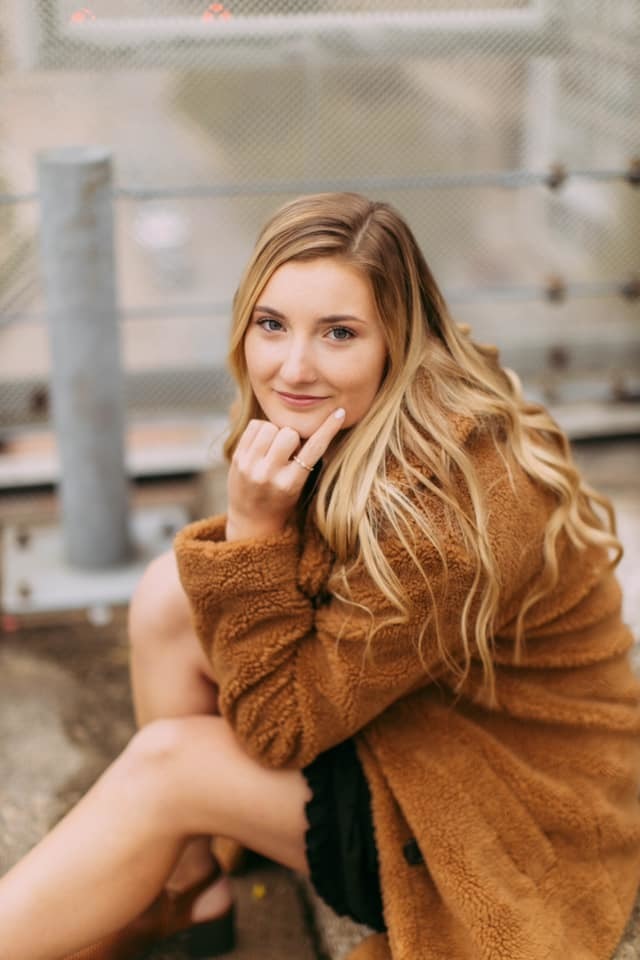 👀 College visits may look different these days, but that doesn't mean students can't get a feel for college campuses from afar. Many Oklahoma colleges have provided opportunities for students to tour their campus virtually. Whether it's taking a look around the South Oval at the University of Oklahoma or checking out the dorms at Southwestern Oklahoma State University, virtual tours can give students a feel for life at school without leaving the house. Students can get started touring by visiting the GEAR UP website at
https://okgearup.org/college-visits/
. 🏫 College Bridge: GEAR UP will reimburse the cost of college orientation/bridge programs for students who graduate from one of our designated school districts and attend any Oklahoma college or university. Students must register at
https://okgearup.org/
. Registration opens March 1 and closes September 1, 2021. 💲 GEAR UP school specialists are offering Zoom webinars for students and/or their families. Topics include, but aren't limited to, FAFSA/financial aid, Oklahoma's Promise, college planning. Here is the registration link:
https://form.jotform.com/KristiAllison/oklahoma-gear-up-zoom-meeting-reque
. #CPSZEBRAPRIDE

Today's baseball game at Tulsa Rogers has been canceled, it will be played tomorrow as a varsity doubleheader at Claremore.

CHS, NJROTC & OBI have teamed up for a blood drive in support of cancer patients. Schedule your appointment at obi.org. Monday, April 5th from 8:30A - 2:30P Monday, April 12th from 1:30P - 6:30P It's WIN-WIN! You'll even receive a voucher for a free pizza, a t-shirt, and free admission to the National Cowboy & Western Heritage Museum. Not to mention, they are still testing for the COVID-19 antibodies. #CPSZEBRAPRIDE

Remember to check the announcements on the CHS website, often. We update it several times a week. bit.ly/3q7cXsI #CPSZEBRAPRIDE

Broken Arrow 1 Zebras 0 Baseball at BA

Remember to SPRING FORWARD! Daylight Saving Time gives us the opportunity to make better use of the natural daylight. Over the past 100 years, Daylight Savings Time has seen several changes on how it has been observed. Who knew that an hour could make such a difference in our lives? #CPSZEBRAPRIDE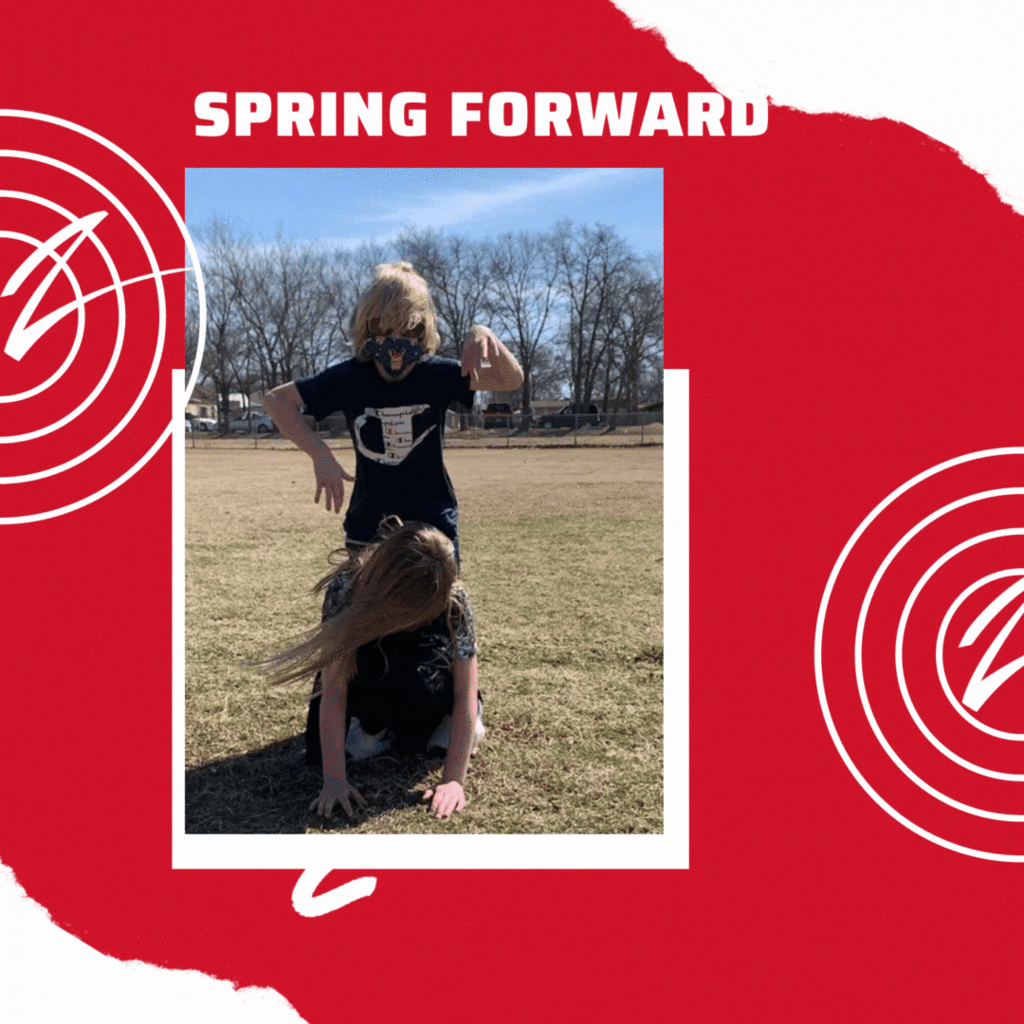 The Claremore Public School Foundational is hiring an Executive Director The perfect candidate will be organized, have great communication skills and be passionate about supporting the students and teachers of the Claremore Public School District. The rest can be learned! 🍎$26,000-$30,000 per year 🍎30 hrs per week 🍎Schedule follows the CPS calendar breaks and snow days 🍎12 month position with summer flexibility 🍎Generous paid time off Please email your resume to
kym@4claborns.com
or message this page with any questions or to receive a job description. #CPSZEBRAPRIDE

Let's get to know the new faces at CHS in our #CHSNewTeacherFeature! Help them feel that #CPSZEBRAPRIDE with an emoji in the comments on our FB page. Tom Schulze is not exactly a new teacher to CHS but is returning to CHS this year, after some time off, as a math and physics teacher at Claremore High School. He was awarded Teacher of the Year at Claremore in 2009. He believes that teaching is the best gift to give or receive and chose Claremore to be a part of cultivating its community. Schulze earned a Bachelor of Science in Secondary Education Mathematics from Northeastern Oklahoma A&M College and a master's degree in physics from Western Governors University. Before teaching, he served as a paratrooper in the United States Army, earning the Airborne Wings award, and worked at Kraft Foods. He is the Pastor of Calvary Free Will Baptist Church and has been a moderator at the North East Original Free Will Baptist Conference for 8 years. Schulze has been married for 32 years and has 5 children. His hobbies include metal detecting, scuba diving, farming and ranching, and martial arts. 📚Favorite Book - Sodom had No Bible by Leonard Ravenhill 🎬Favorite Movie - Sergeant York 🥒Favorite Snack - Pickles 🍬Favorite Candy - Sugar-free caramel ☕️Favorite Drink - Tea ❤️Favorite Color - Red 🚩Favorite Team - OU Sooners 🙶Favorite Quote - "A mature mind gives and never remembers, and receives and never forgets." #CPSZEBRAPRIDE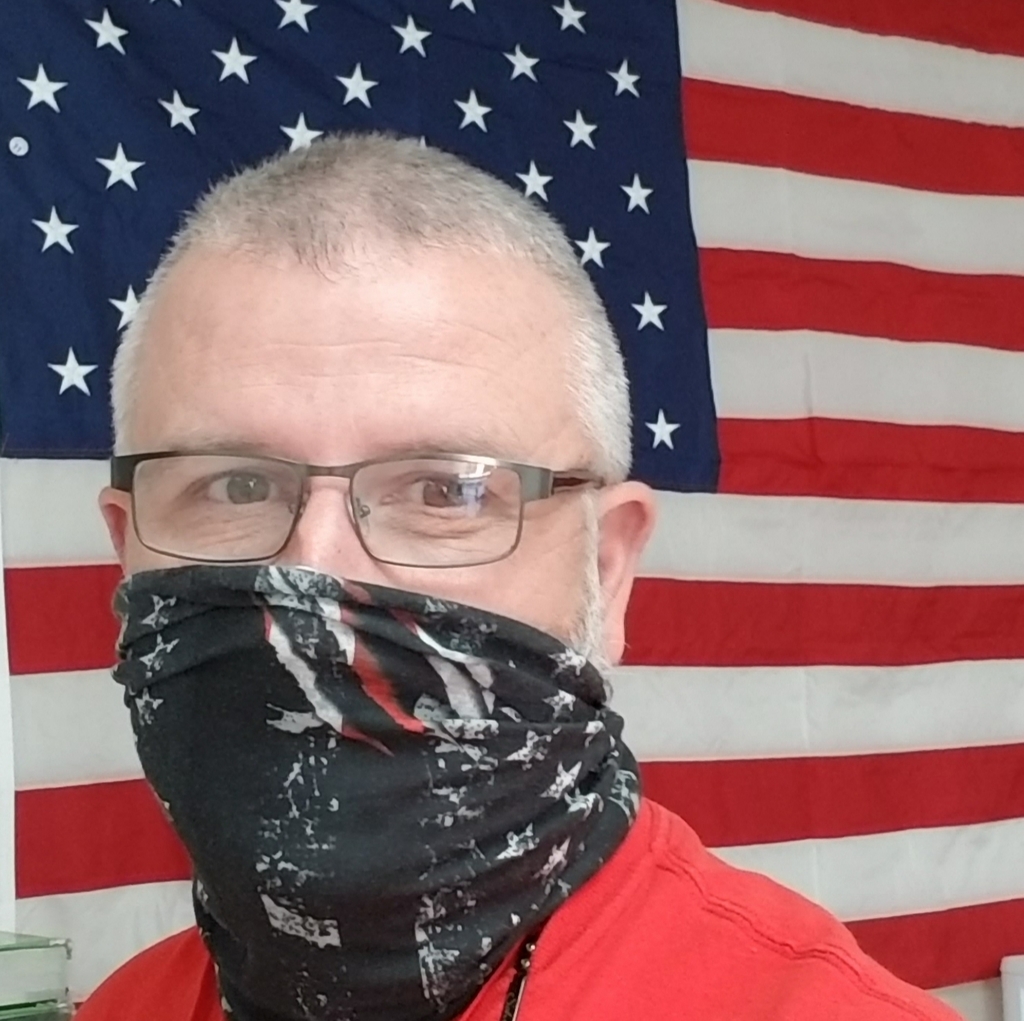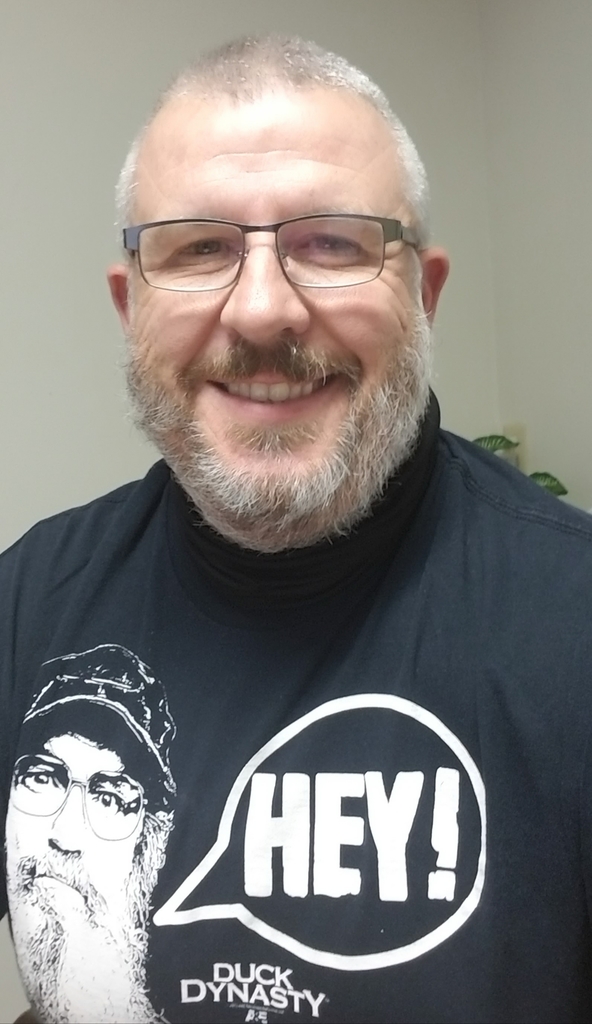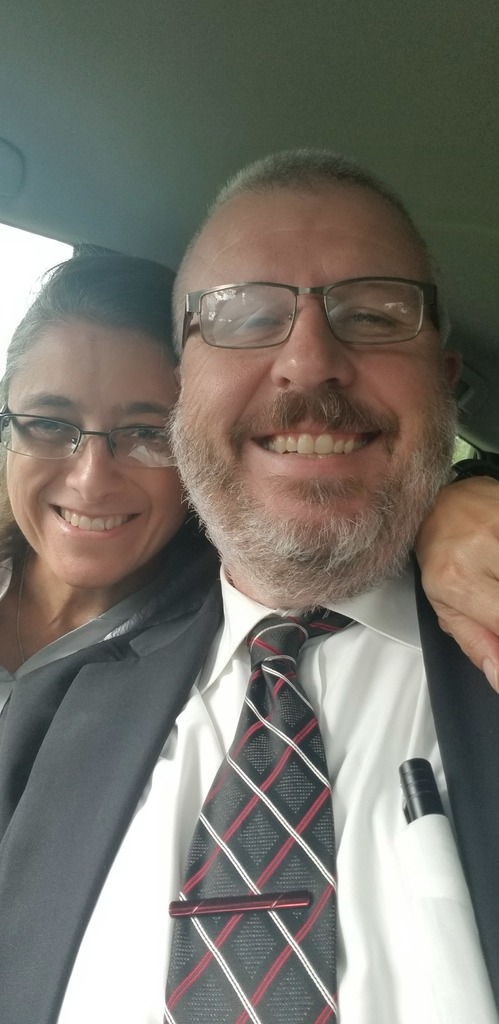 🎗JOIN THE FIGHT! Order today! Cancer may feel like someone else's fight if you have not experienced it in your own life. But CHS has decided THEIR FIGHT IS OUR FIGHT! Over the past four years, the ZUAC (Zebras United Against Cancer) Committee has helped raise over 9K to help our ZEBRA family members fighting this disease directly. We have supported students & employees with Lymphoma, Prostate Cancer, Leukemia, Ewings Sarcoma, Breast Cancer, & Pancreatic Cancer in our elementary schools, our junior high, and our high school. We have experienced this disease as a family district-wide. This is why our theme this year is "THEIR FIGHT IS OUR FIGHT" because family takes care of family. Although all our clubs contribute to the fundraising, the ZUAC t-shirt sales are the largest part of our efforts. We hope you will be a part of showing our #CPSZEBRPRIDE and giving hope to our ZEBRA family members. Zebras United Against Cancer t-shirt now on sale. Order online here
https://cheap-tee.com/claremore_zuac_21/shop/home
Print an order form
https://bit.ly/3kJ3pSH
Thank you! 2020-21 ZUAC Committee Caroline Cowherd, Cash Flegal, Brooklyn Boatman, and Leah Kruger #CPSZEBRAPRIDE

#TechTipTuesday will show parents how to use the online enrollment system. Complete your student's enrollment for the 2021-2022 school year online through the Student's Record Portal. This #TechTipTuesday will show parents and guardians how to access Claremore Public School's student information system and the Student's Record Portal. To access the student records portal, visit
https://ok.wengage.com/claremore
. If you don't have access to your account, please contact the CPS Wengage Administrator at
lkibbe@claremore.k12.ok.us
. For more information or to see the entire training provided by WENGAGE, visit the portal and click the Training Video at the top left of the screen. #CPSZEBRAPRIDE Instructional video:
https://youtu.be/Ay7K1SP6tDw
Written instructions:
https://5il.co/qeo0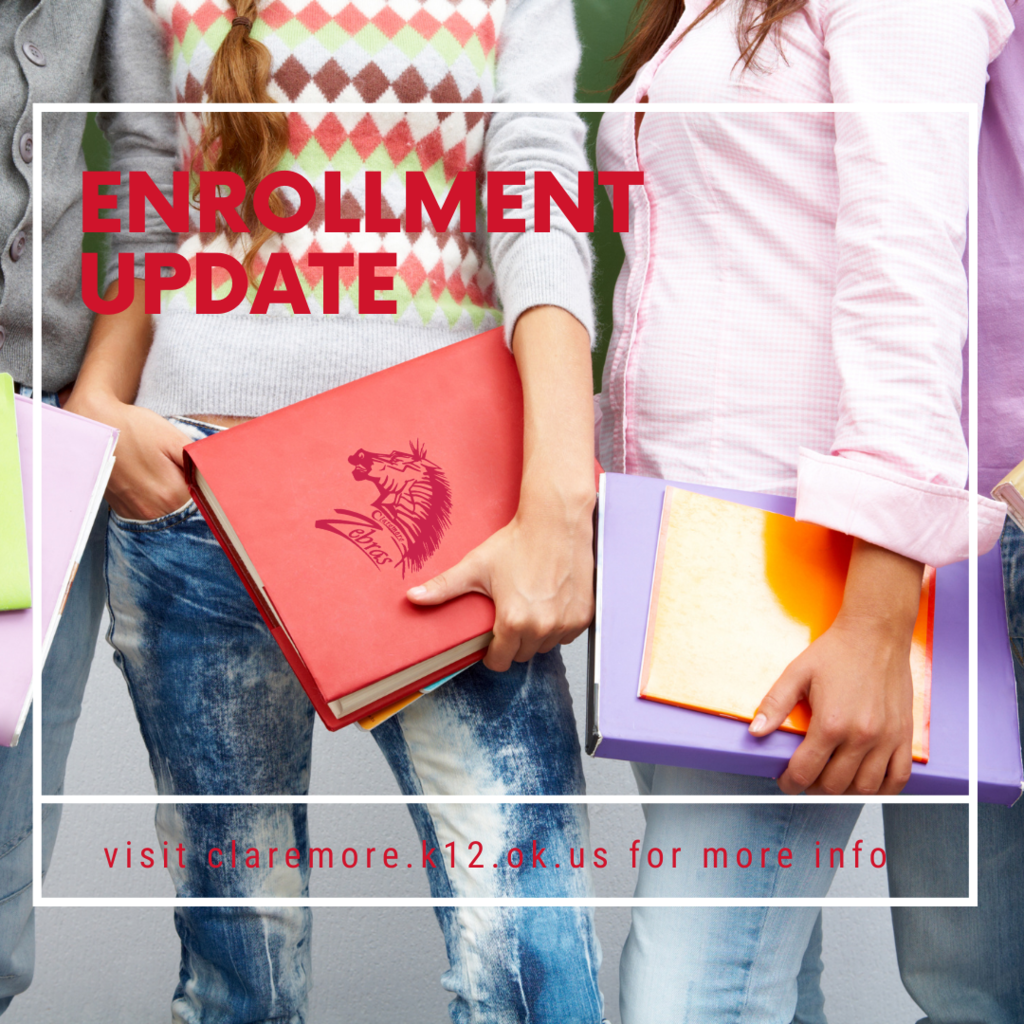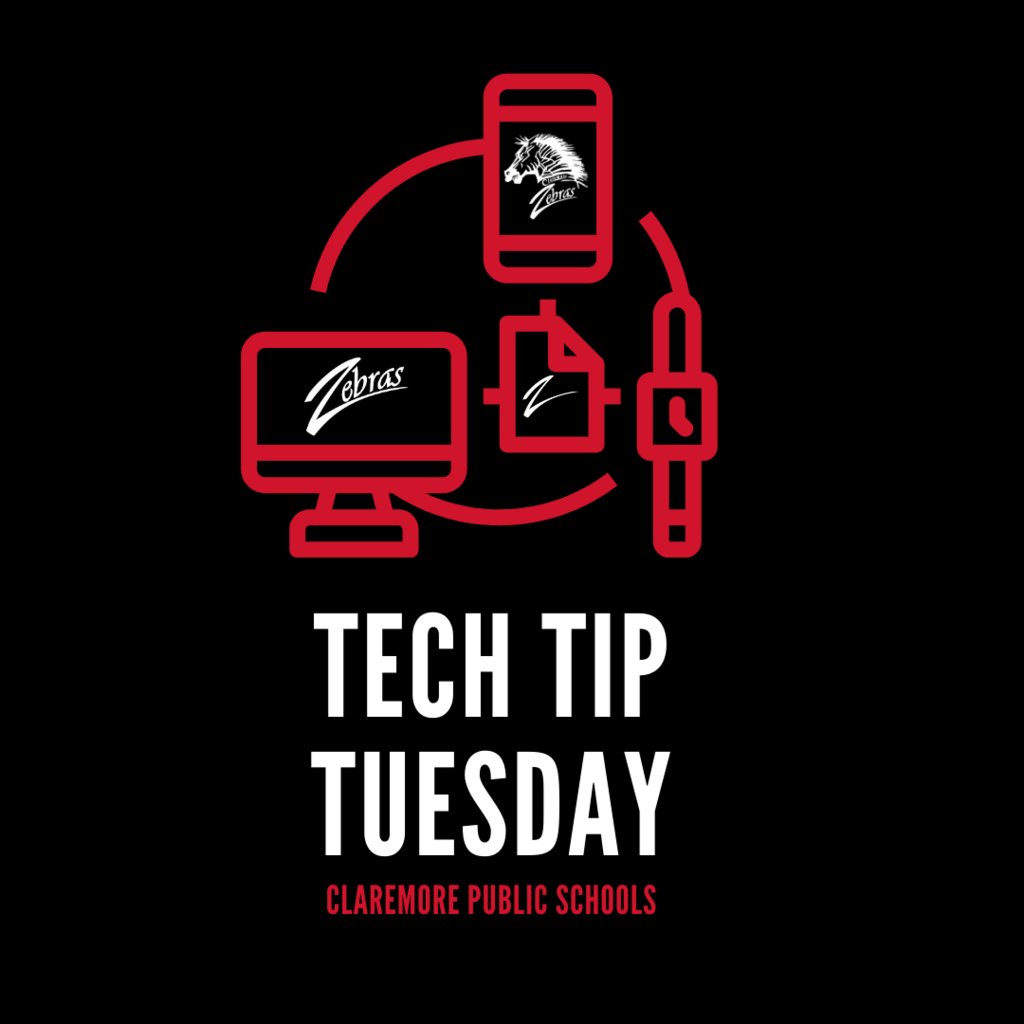 ALYSON HARVEY 46TH CHS ACADEMIC ALL-STATE RECIPIENT "It feels good to be recognized," Harvey said. "I think the reason I got the scholarship is cause I didn't go in thinking about whether or not I could do a class, whether or not it would be too hard, I just signed up for as many as I could and got interested in them." Read more
https://www.claremore.k12.ok.us/o/cps/article/416641

🎨 Our art teachers have a passion for the art of helping students find their voice in their art. Yes, they teach technique, design, history but it's the ability to inspire the artist within that makes them great! 🎨 These projects are the product of some of our AP Art Studio students preparing for their AP portfolio submissions.

CHS NJROTC Commander named Rotary Star When Murry Estabrook retired from his active- duty assignment as an officer in the Navy of the United States he took his commitment to service with him. His record of "service above self", the motto of Rotary International, made him the obvious choice to be recognized by the Claremore Reveille Rotary Club as the first recipient of the club's "YOU are a Rotary Star Award." Read more -
https://www.claremore.k12.ok.us/article/415737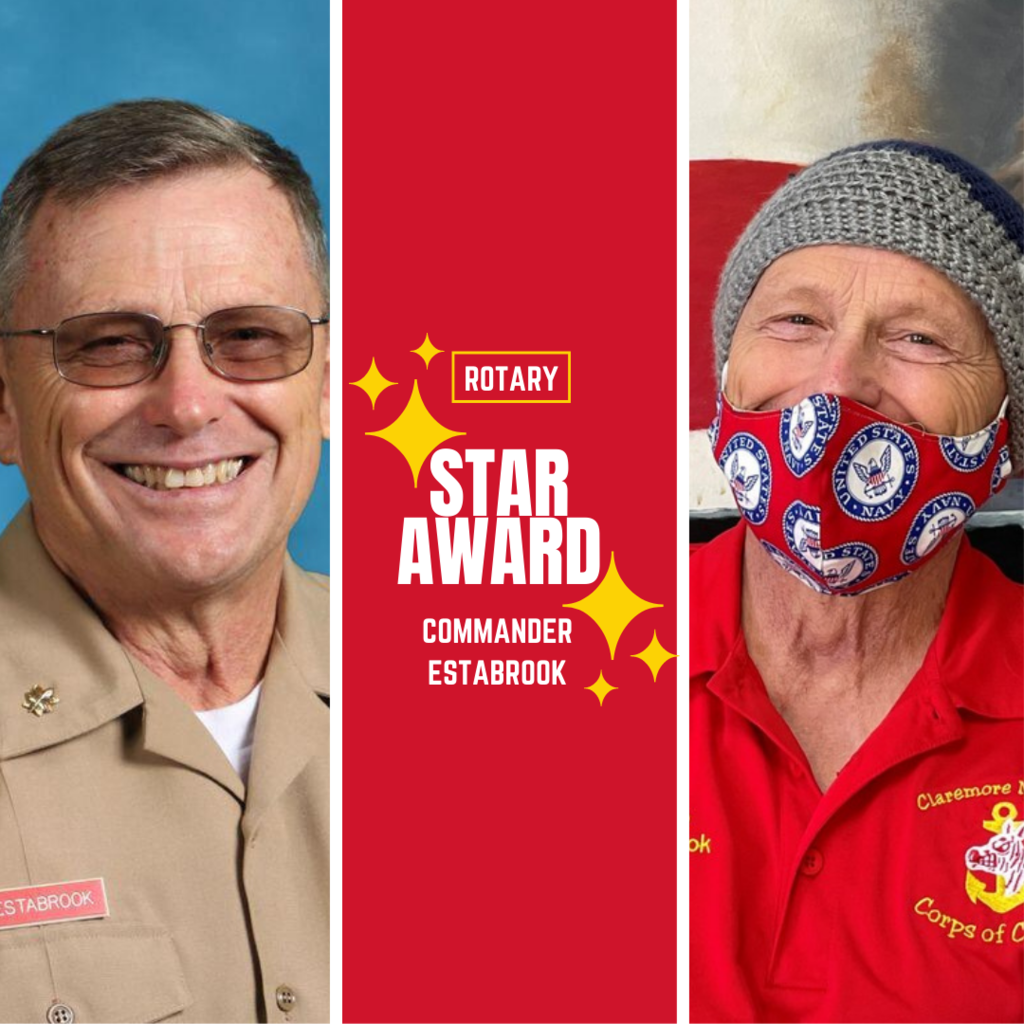 PUBLIC SERVICE ANNOUNCEMENT - Where can you receive a COVID-19 vaccine in Claremore? If you are interested in receiving the COVID-19 vaccine here is a list of local POD sites we have been made aware of this week. Currently, they are providing vaccines for those in the phase two category.
https://5il.co/qars
#CPSZEBRAPRIDE #StaySafeToStayInSchool

THEIR FIGHT IS OUR FIGHT Cancer may feel like someone else's fight if you have not experienced it in your own life. But CHS has decided THEIR FIGHT IS OUR FIGHT! Over the past four years, the ZUAC (Zebras United Against Cancer) Committee has helped raise over 9K to help our ZEBRA family members fighting this disease directly. We have supported students & employees with Lymphoma, Prostate Cancer, Leukemia, Ewings Sarcoma, Breast Cancer, & Pancreatic Cancer in our elementary schools, our junior high, and our high school. We have experienced this disease as a family district-wide. This is why our theme this year is "THEIR FIGHT IS OUR FIGHT" because family takes care of family. Although all our clubs contribute to the fundraising, the ZUAC t-shirt sales are the largest part of our efforts. We hope you will be a part of showing our #CPSZEBRPRIDE and giving hope to our ZEBRA family members. Order online at
http://bit.ly/3kJ3pSH
Print an order form from
https://5il.co/q7bb
More info at
https://www.claremore.k12.ok.us/article/413633
Thank you! 2020-21 ZUAC Committee Caroline Cowherd, Cash Flegal, Brooklyn Boatman, and Leah Kruger

This just happened... looks like graduation is getting real for these seniors. Graduation products were distributed during ZAP today. If you placed an order and were not at the ZAP meeting, please go by the counseling office to pick up your orders. #CPSZEBRAPRIDE