🎉 IT'S TIME FOR US TO CHEER ON THE CHEERLEADERS! 🎉 Cheer Regionals are this Saturday, Sept 18, 2021, at Stroud High School. Claremore Cheer is on the competition mat at 2:36 pm. Tickets are only available online:
https://gofan.co/app/school/OSSAA
OSSAA is only allowing you to purchase 8 tickets at a time. Want more than 8? Just log back in and buy more. #CSPZEBRAPRIDE

"The arts are essential. They teach students innumerable lessons—practice makes perfect, small differences can have large effects, collaboration leads to creativity. The arts also teach children that there are several paths to take when approaching problems and that all problems can have more than one solution." - Americans for the Arts Our state and nationally recognized dance team learn more than how to dance but how to be better humans, how to solve problems, how to lead, and more! Watch their first performance of the season on Lantow Field.
https://youtu.be/FlSN1D33K3s
#CPSZEBRAPRIDE #BecauseOfArt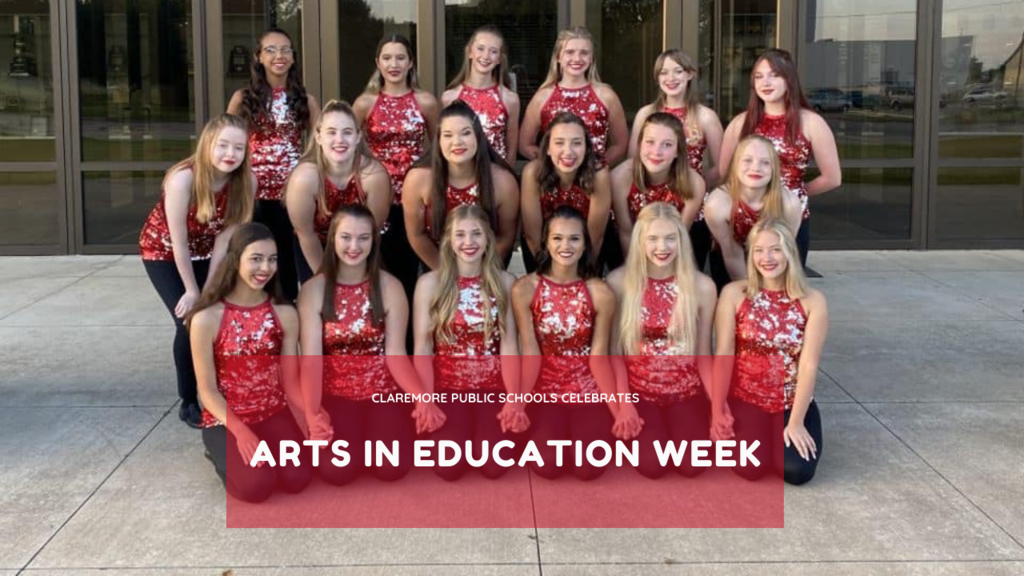 CHS Wrestling needs your help! They are working on a mural for their wrestling room and would like the public to submit photos of past CHS wrestlers for the project. Let's rally around them and help instill the legacy of our program in the next generation of Zebra wrestlers. Contact Coach Weber at
zweber@claremore.k12.ok.us
. #CPSZEBRAPRIDE #C-LOVE

𝗖𝗹𝗮𝗿𝗲𝗺𝗼𝗿𝗲 𝗖𝗼𝗺𝗺𝘂𝗻𝗶𝘁𝘆 𝘁𝗼 𝗖𝗲𝗹𝗲𝗯𝗿𝗮𝘁𝗲 𝗥𝗢𝗢𝗦𝗔 𝗦𝗣𝗔𝗖𝗘 𝗗𝗔𝗬 𝗦𝗲𝗽𝘁𝗲𝗺𝗯𝗲𝗿 𝟭𝟴, 𝟮𝟬𝟮𝟭 The Claremore MoH and Claremore Public Schools are partnering to celebrate a historical event and showcase several exciting new developments in the community. Roosa Space Day is open to the entire community. It will feature the 🚀Journey to Space STEM Event in the newly completed Innovation STEM Center at CHS, funded by the #CPSZebraBond2019 and the 🌓To The Moon And Back Event at the MOH. More details - dates, times, schedule of event, etc. ▶
https://www.claremore.k12.ok.us/article/525613
#CPSZEBRAPRIDE

ARTS IN EDUCATION WEEK CPS is fortunate to continue to offer a variety of the Arts in our educational program. Students in Art I at CHS have been exploring the restricted use of line in creating artwork. There was no color or shading allowed. They had to recreate or design an interesting but simple line drawing to execute in puffy paint on chipboard. Students began stretching aluminum around their puffy paint drawings. Students also had to etch the aluminum foil with like work to create interesting detail and eye flow to their piece. Finally, they created the illusion of a weathered metal appearance using shoe polish and the selective buffing method. This is one you can try at home. Materials used: pencils, chipboard, puffy paint, glue, aluminum foil, shoe polish. #CPSZEBRAPRIDE #BecauseOfArt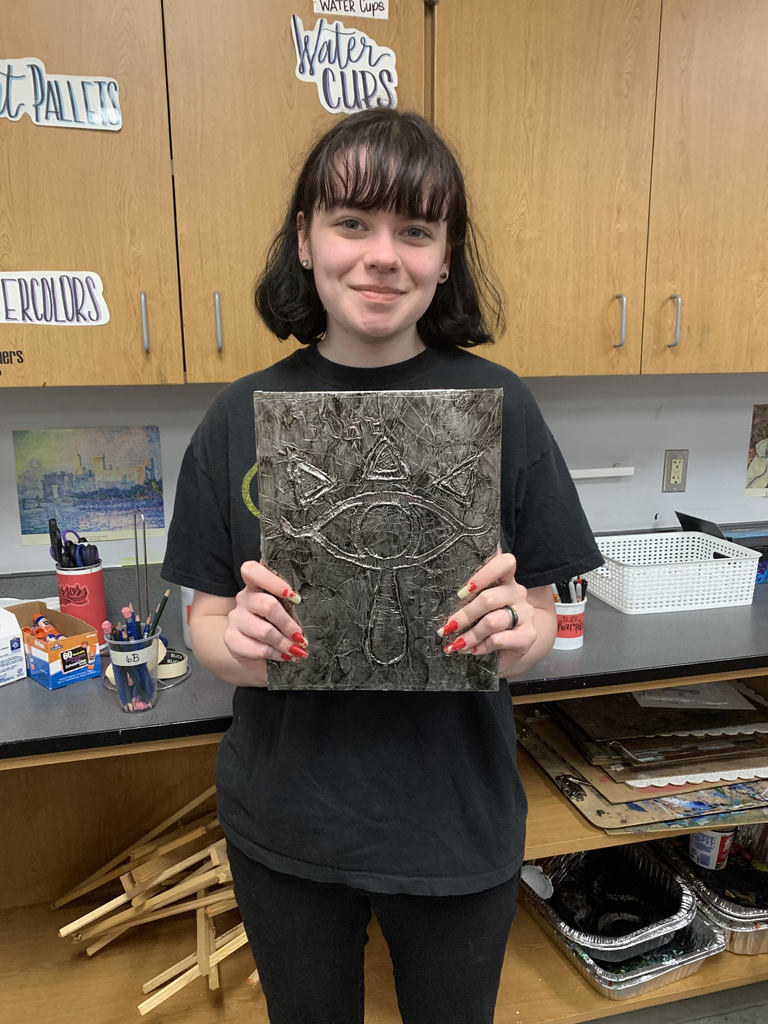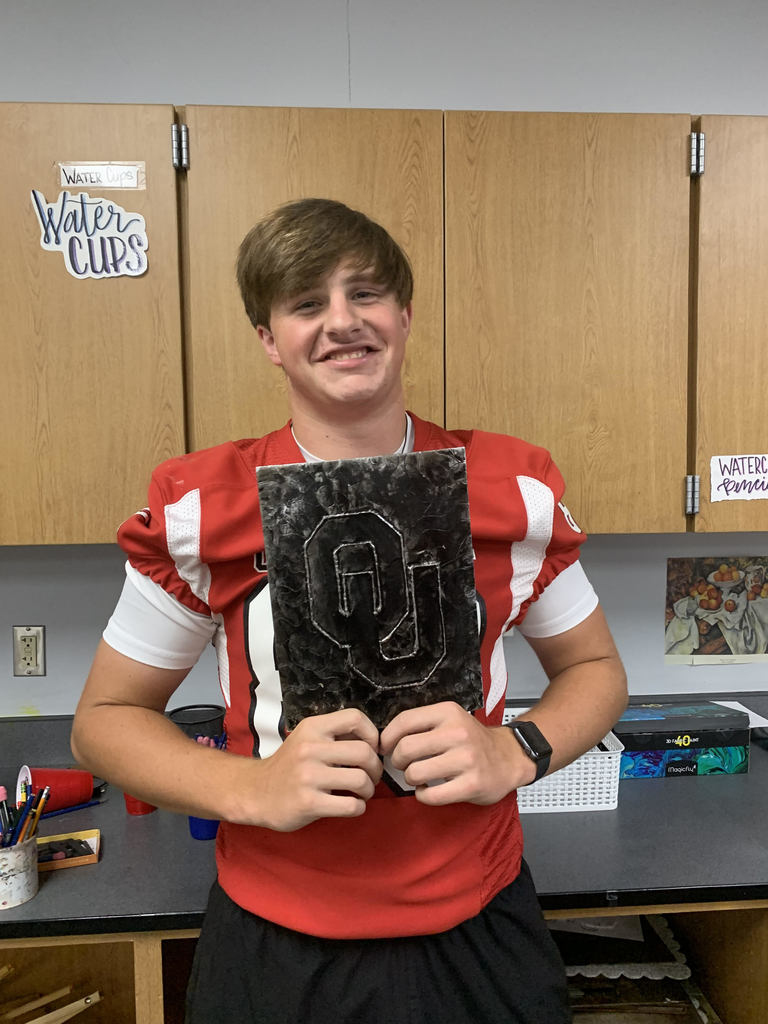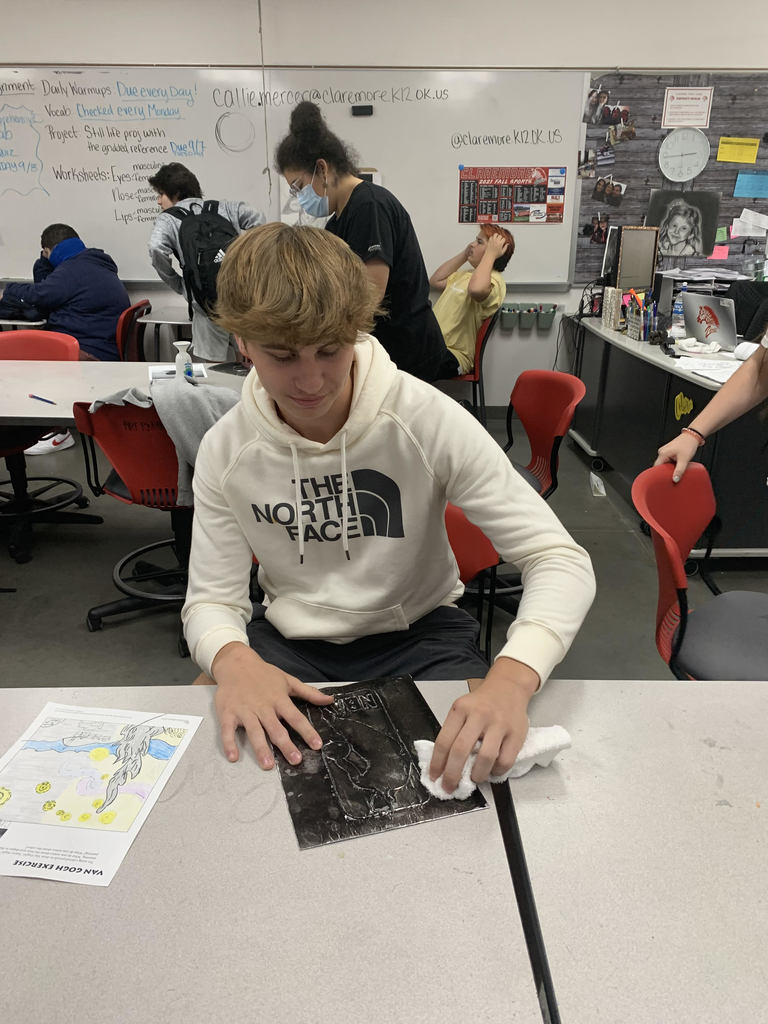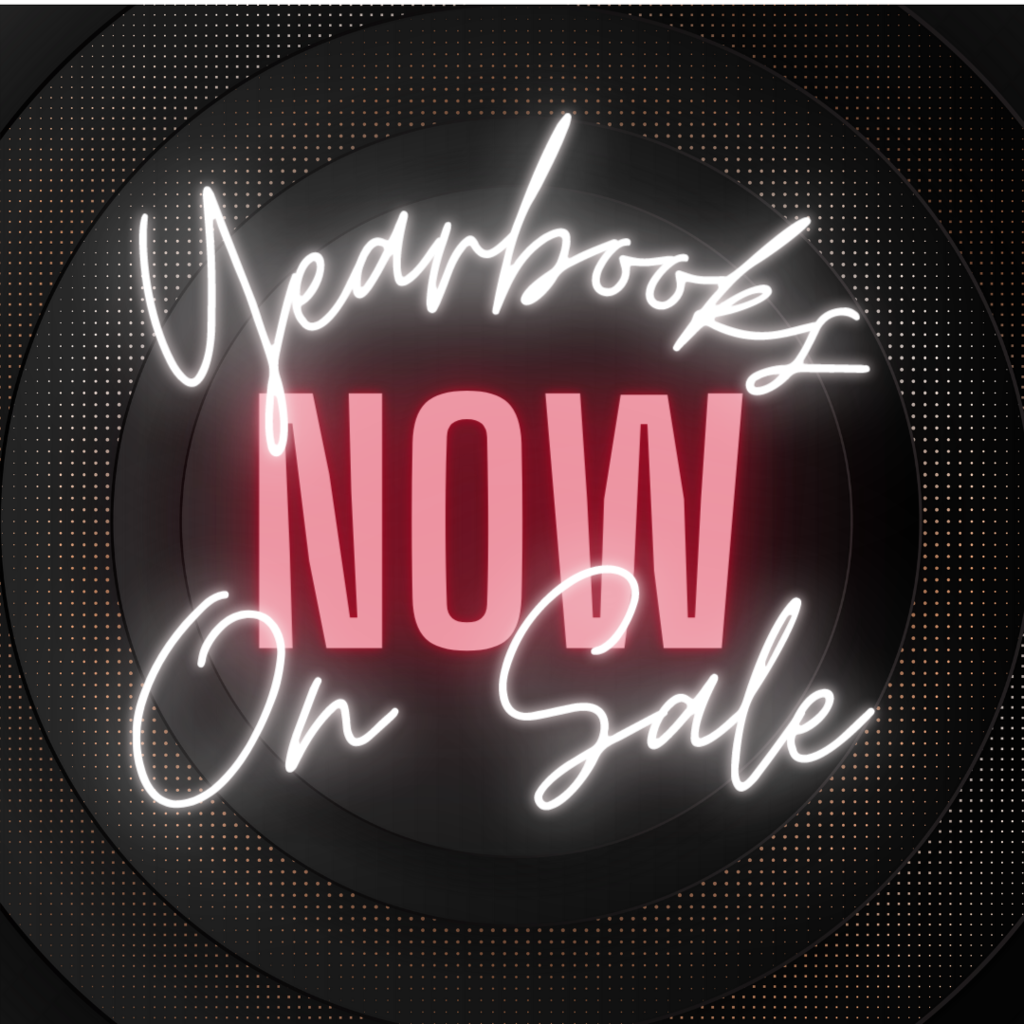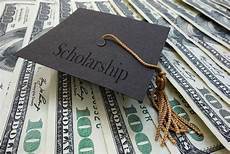 ACT WORKSHOPS Do you need a few extra points on your ACT? Here is the workshop for you! NTC Pryor is hosting a Chad Cargill ACT prep workshop on October 12th from 9:00am-12:00pm. Cost is $30 payable on the day of the workshop. Space is limited, so reserve your place now!! Call Pryor NTC at 928-825-5555. Comedy the counseling office for information.

ACT National test dates & registration ▶
https://www.act.org/content/act/en.html
You may qualify for an ACT fee waiver..... ✔ If you are a JUNIOR OR SENIOR and qualify for Free or Reduced lunches, you can receive a fee waiver for the ACT! IF you have a waiver, register online and put the number in the top right hand corner of the waiver when prompted for payment. **If you call ACT to register using the fee waiver you will also get access to FREE ACT Online Prep, ACT Academy Test Prep, apply for college for FREE, and much, much more! For fee waivers or to know whether you qualify, swing by the counseling office--Room 101! To contact ACT, call 319-337-1270. ✔ Whether you're taking the Accuplacer, ASVAB, GED, ACT, PSAT, or SAT, OKcollegestart.org has FREE test prep materials! Sign in to your account to get started.
https://bit.ly/3vZt7Y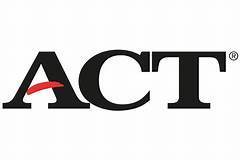 Freshman, check your email this week for a link to order your Class of 2025 t-shirt!

World Language Club will host their 1st meeting of the year on Monday, September 13th in room 405. Don't miss out! We'd love to see you there! SPANISH - World Language Club celebrará su primera reunión del año el lunes 13 de septiembre en el salón 405. ¡No se lo pierda! ¡Nos encantaría verte allí! GERMAN - Der World Language Club veranstaltet am Montag, dem 13. September, sein erstes Treffen des Jahres in Raum 405. Nicht verpassen! Wir würden uns freuen, Sie dort zu sehen! FRENCH - Le World Language Club organisera sa 1ère réunion de l'année le lundi 13 septembre dans la salle 405. Ne manquez pas cette occasion ! Nous serions ravis de vous y voir! #CPSZEBRAPRIDE

College Reps on Campus during Encore in room 507 🏫 Sept. 13 - OU #CPSZEBRAPRIDE

📷 REMEMBER TO BRING YOUR 😊 TO SCHOOL TOMORROW 📷 CHS YEARBOOK PICTURE DAY IS TOMOROW - 9/14/21 from 8A - 2:25P in the CHS library! 😄 TRADITIONAL CHS - All Students will take a photo through their English or History Class. If they don't have one of these classes we will make an announcement over the intercom for them to come to take a photo. 😊 CVS students may show up anytime between 8a - 2:25p. The afternoon has more space available for walk-ins. 😎 CLS students will be transported to the high school. Details will come from CLS staff. Parents with emails in the system have received an order form from Legacy Studios. If you did not receive one you can download one at
https://5il.co/kybg
. #CPSZEBRAPRIDE


In today's Fridays with Frazier, Mr. Frazier remembers 9/11 and talks to us about COVID number compared to last year, quarantines, additional systematic protocols, and the future.
https://youtu.be/ChH71Ng99t4
#CPSZEBRAPRIDE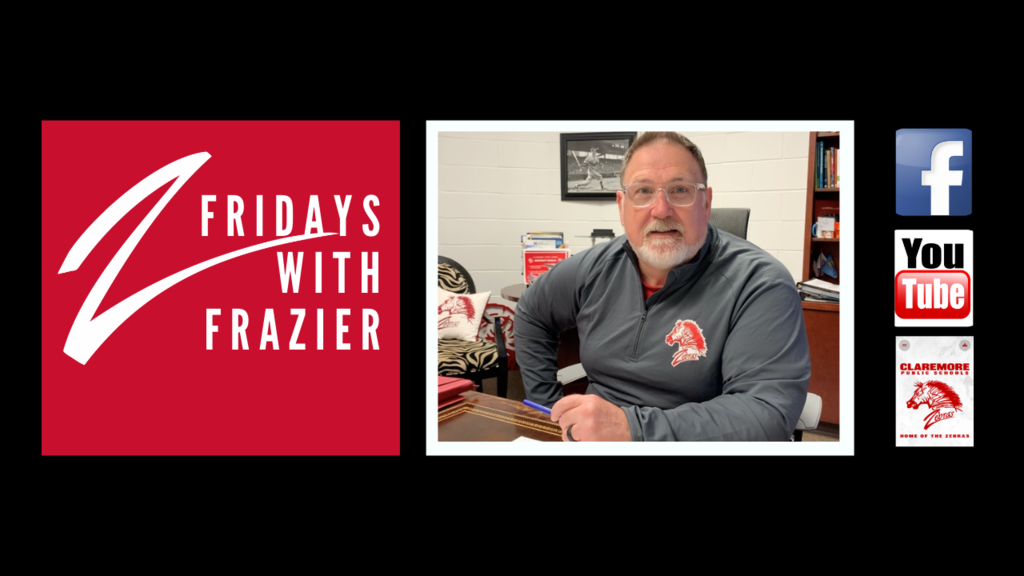 Secondary PARENT / TEACHER CONFERENCES - September 14, 2021 Of all the factors that determine student outcomes, family engagement is at the top of the list. Partnerships between schools and families can improve students' grades, attendance, persistence, and motivation. For more info and to schedule an appointment ▶
https://www.claremore.k12.ok.us/article/531065

Students who are interested in ACT Review and Prep in English and reading for the upcoming October 5 ACT - There will be review sessions during Encore on Sept. 10th, Sept 17th, Sept. 24th, and Sept. 28th. These reviews will take place in the following classrooms: 📖 Ms. Warden, Room 915 📖 Ms. Talbert, Room 305 📖 Mrs. Luginbill, Room 309 📖 Mrs. Andrews, Room 607 Any student who is interested in extra help and practice for the English and reading ACT is encouraged to attend any and all of these review sessions. See Ms. Warden, Ms. Talbert, Mrs. Luginbill, or Mrs. Andrews for more information!

The 1st NHS monthly chapter meeting is Friday (9/10/21) during Encore in the cafeteria. Regular meeting attendance is a requirement for membership.

PLC Day for Teachers = EARLY RELEASE for students today. 🕑 Elementary @ 2:00 PM 🕝 WRJH / CHS @ 2:30 PM #CPSZEBRAPRIDE