SENIOR SAVE THE DATE 🎓Baccalaureate sponsored by the Ministerial Alliance at 3 PM at the First United Methodist Church. Wear your cap, tassel, gown and white zebra stole. Seniors plan to be there at 2:30pm 👩‍🎓Senior Tea is scheduled for Thursday May 6, 2021. All senior girls should be receiving an invitation in the mail sometime soon. The girls will be released from school that day at 11:00am. 📜 If you have received any scholarships or have enlisted in the military please complete the green form available in my office and turn it in to Mrs. Grace by April 30, 2021. This is the form that will be used to determine if you are invited to the senior awards assembly. 👏 All School Awards Assembly - April 29th (invite only) 👏 Senior Award Assembly (by invite) Awards Assembly 7 PM @ PAC - May 18th 👩‍🎓👨‍🎓 Graduation May 21st - Lantow Field #CPSZEBRAPRIDE

CHS NHS is hosting their annual COLLEGE CONNECTION. April 19th from 6 - 9 PM. This spring hands-on conference is designed to get Juniors & Sophomores up close and personal small group time with college reps. The reps will discuss the application process, how to stand out and get noticed when competing for scholarships, how to secure financial aid. Seniors if you still have not completed your FAFSA we will have a workshop to complete this process, girls will also have a section on GREEK LIFE. For social distancing purposes we will only have space for 12 students/parents. Sign up here using the QR code posted. #CPSZEBRAPRIDE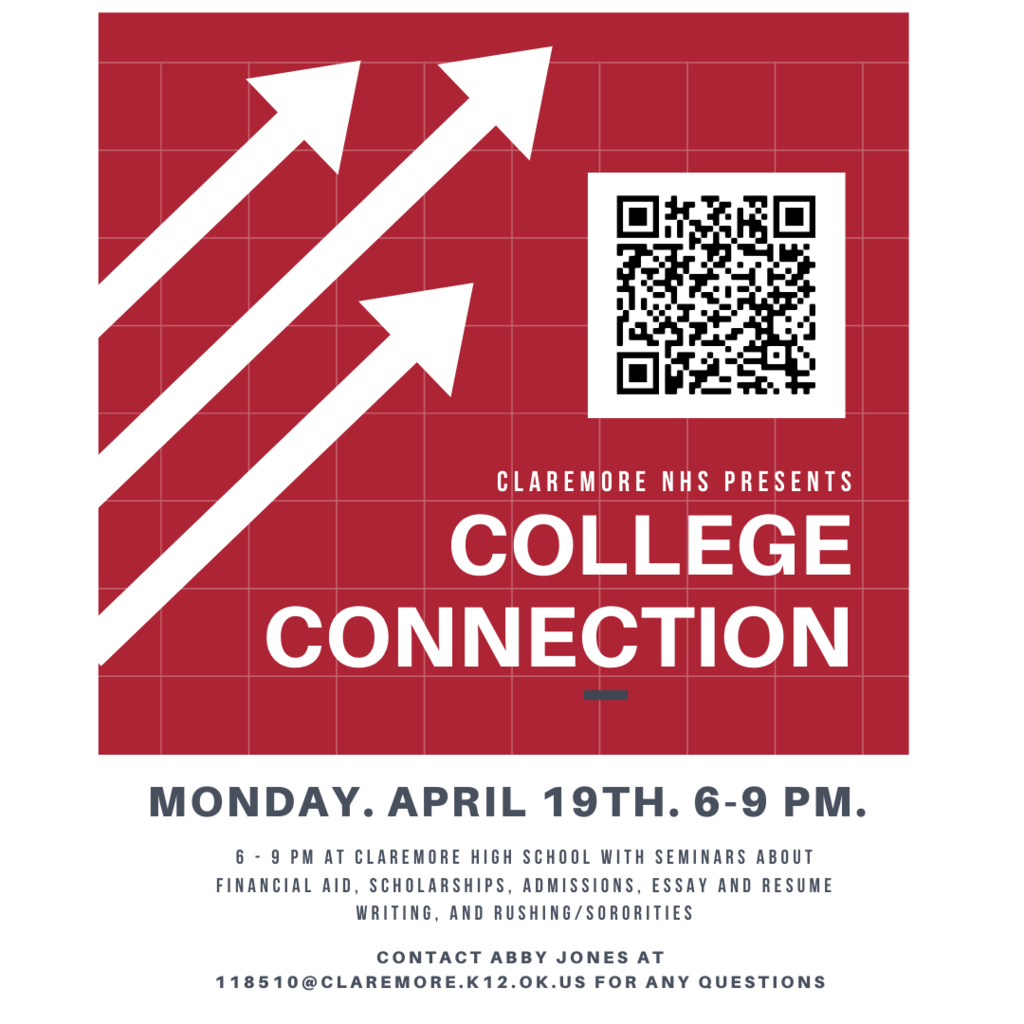 Today's Soccer games against Tulsa Hale have been postponed due to pending weather. They are rescheduled for Tuesday, April 27th at 5 and 7:00.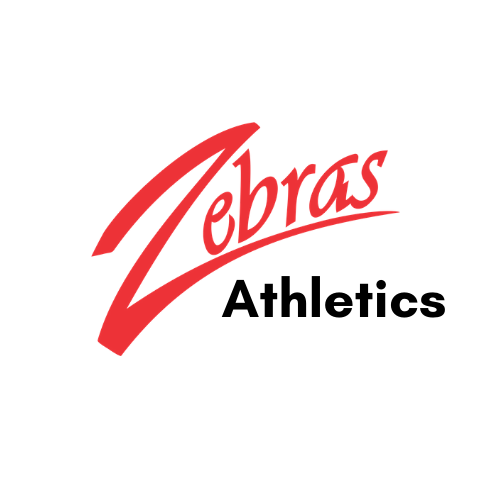 Today is not the only day we celebrate the crucial, meaningful, and essential role our paraprofessionals play in our students' education. They are chaos coordinators, individualized instructors, hope builders, and forever friends. Mrs. Lemons told us this about Judy Snow who had been with CPS for 20 years. "She started as a para for me over 20 years ago and we've been in the same school ever since. She now teaches the SpEd Department's Computer App's Tech Now program. Judy is a blessing in any classroom. She has always instinctively known what needs to be done in a classroom and the approach to the student which will help them be successful." Mrs. Snow only one of the many paras that help us work toward our goals for all our students 🎯 Raise student achievement 🎯 Close the achievement gap and provide educational equity 🎯 Ensure a safe educational environment Give a shoutout to a para you know in the comments. #CPSZEBRAPRIDE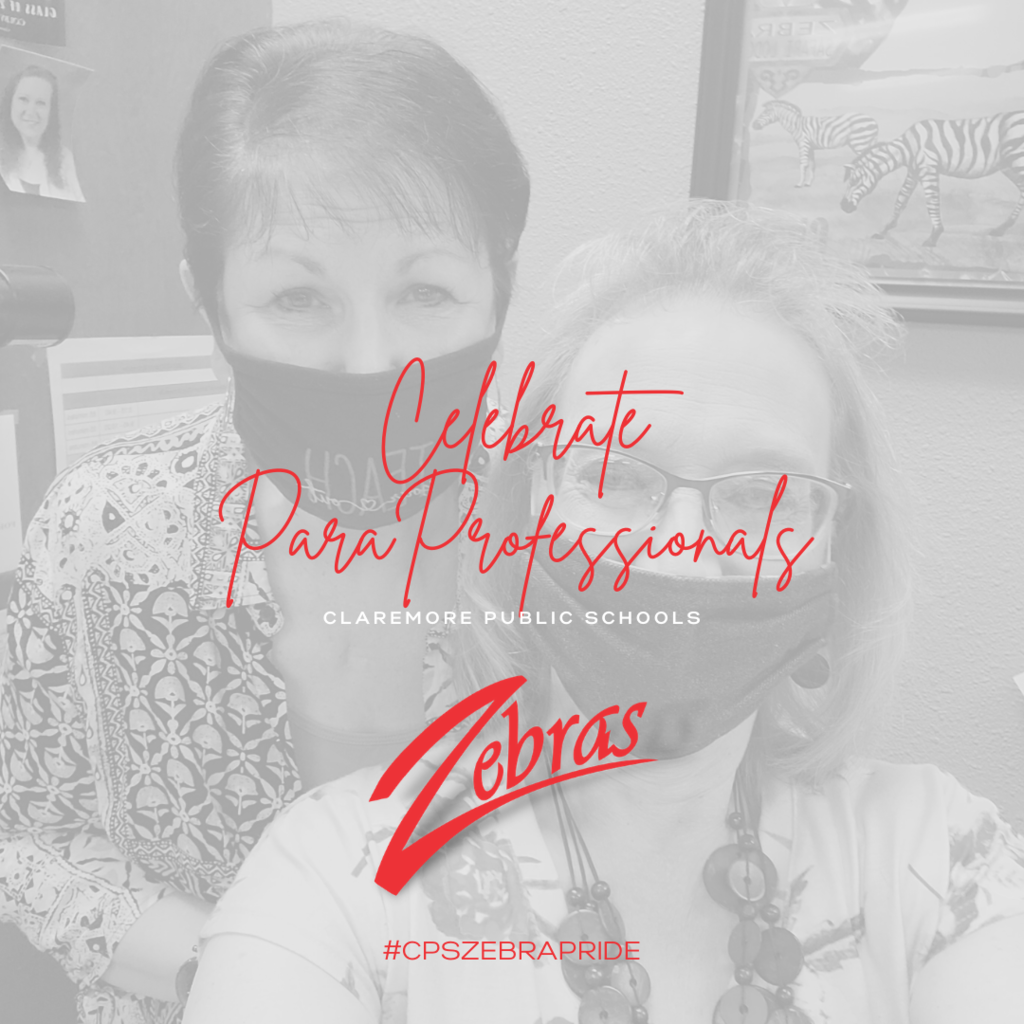 The repairs to the cable may take longer than expected. You may email
dmeisinger@claremore.k12.ok.us
if you need to contact the school. She can access her email from her phone.

A cable has been cut during construction at CHS. All of our phones, fax machines, and the Internet are currently down. We will post as soon as we have been informed the line has been repaired.

Senior Night for Zebra Soccer is Friday, April 9th. We will live stream the game on YouTube ▶
https://youtu.be/aJRHolHGyC8
. Put on your #ZEBRARED and watch from any device or come out and watch from the stands and show your #CPSZEBRAPRIDE!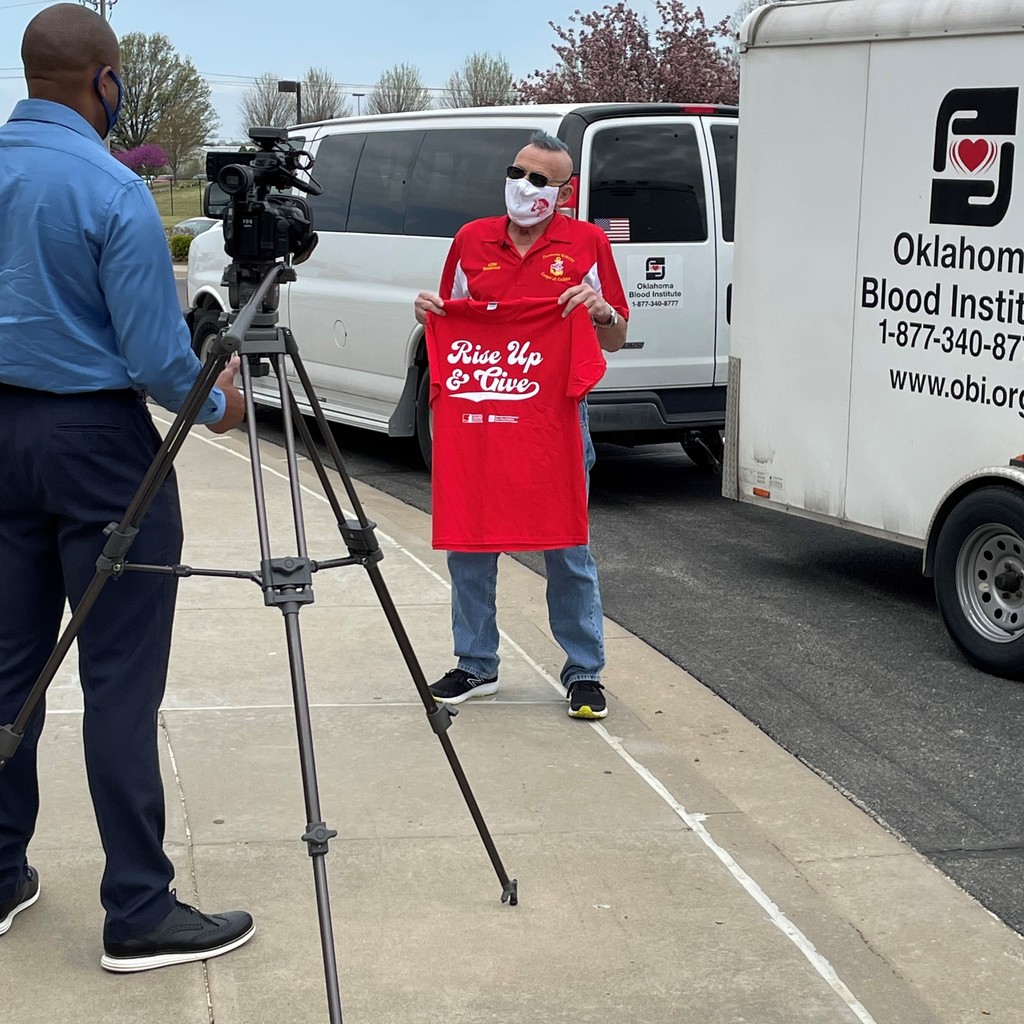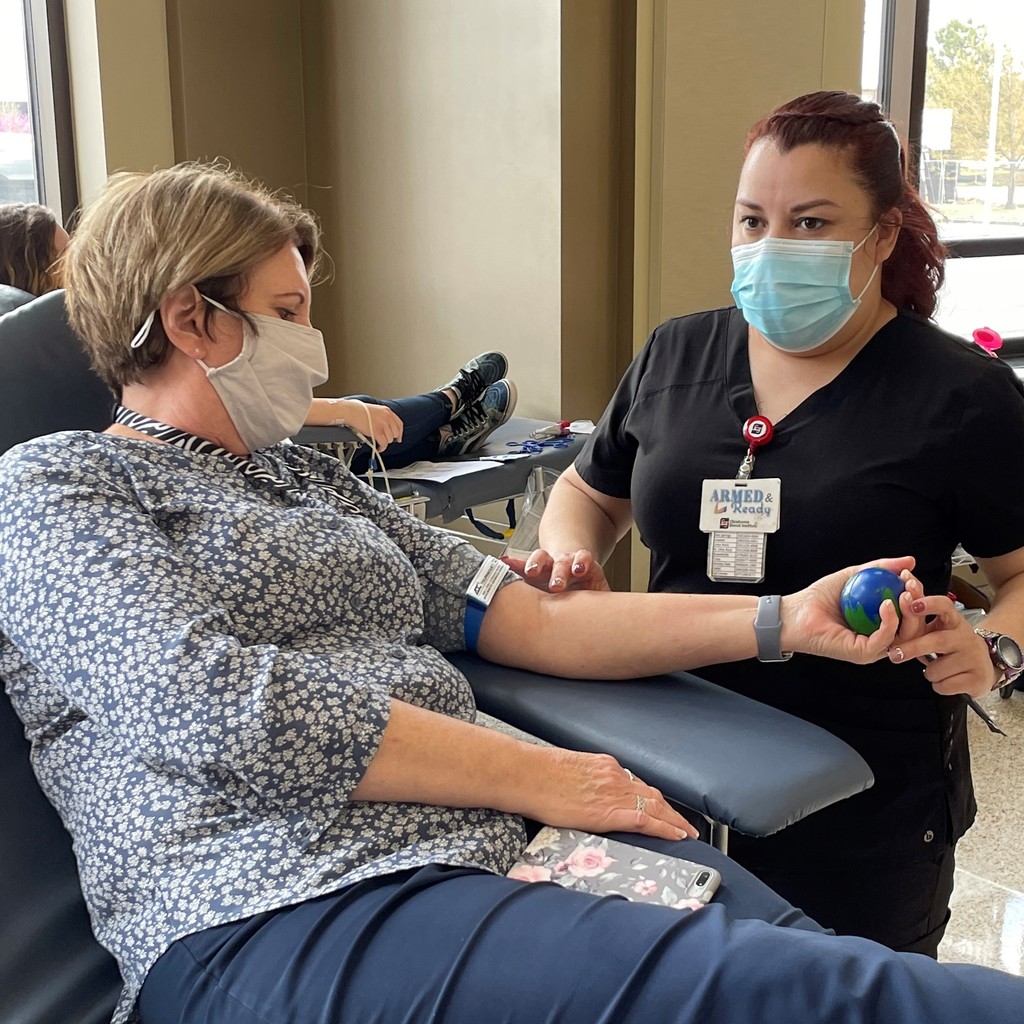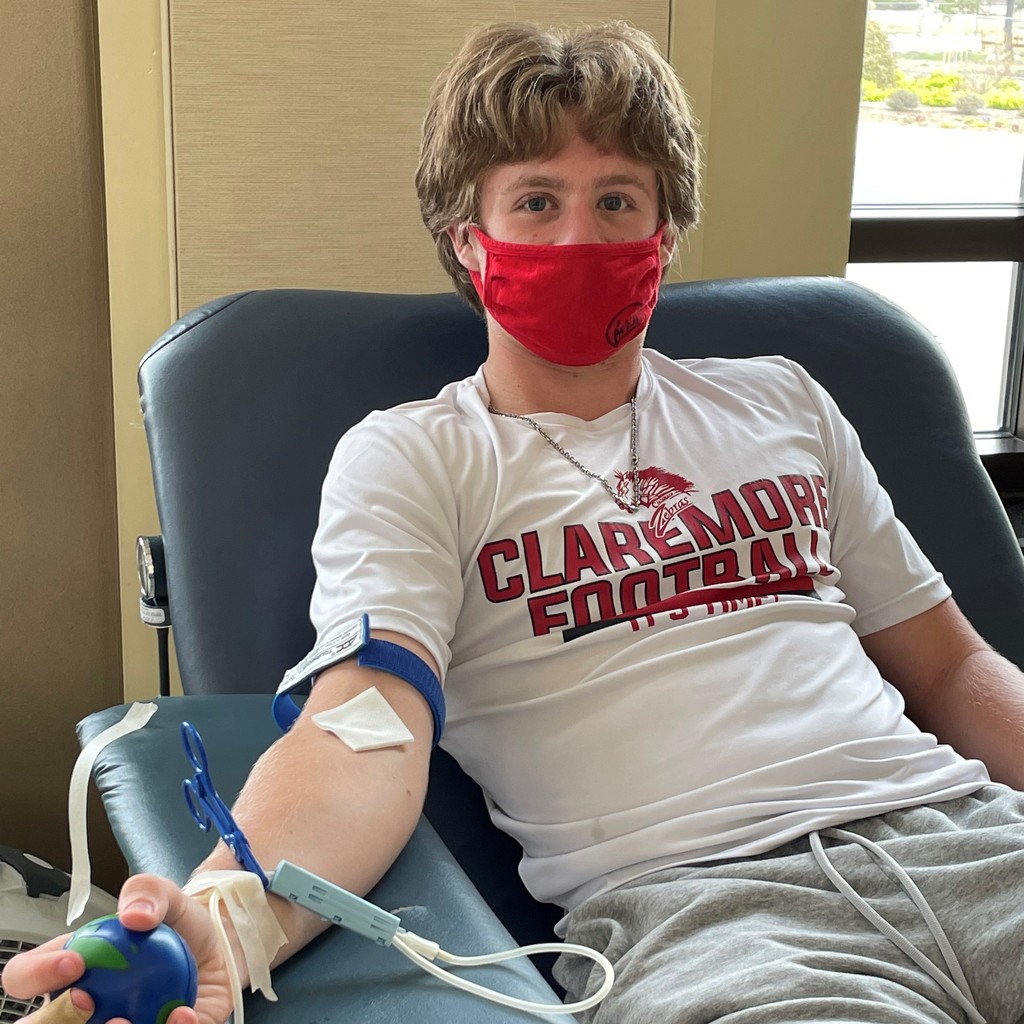 #WellnessWednesday - DO SOMETHING FOR OTHERS NJROTC had 88 people give blood on Monday, 88 people volunteered to care for our Zebra families in their time of need, 88 people who understand the importance of sacrifice. That is the definition of #CPSZEBRAPRIDE Commander Estabrook and the cadets enrolled in the NJROTC are genuine examples of community members with a servant's heart. You can join them on 📅 𝗠𝗢𝗡𝗗𝗔𝗬 - 𝗔𝗣𝗥𝗜𝗟 𝟭𝟮𝘁𝗵 𝗳𝗿𝗼𝗺 𝟭:𝟯𝟬-𝟲:𝟯𝟬𝗽𝗺
https://www.yourbloodinstitute.org/donor/schedules/drive_schedule/340700
. Thank you to @kjrh for coming to Claremore to share this good news ▶
https://www.yourbloodinstitute.org/donor/schedules/driv

Tyra Givings is a first-year, World Language teacher at Claremore High School. She teaches because the school is the center of a community; it supports a thriving city or contributes to a struggling one and it is the heartbeat of change and progress. Ms. Givings chose Claremore for its great teamwork between faculty and staff. She received a Bachelor of Arts degree at Oklahoma Baptist University and was previously a Marketing Coordinator. In her free time, she enjoys painting, listening to music, and exercising. ✨Fun Fact - She has 11 siblings! 📚Favorite Book - The Hobbit 🎬Favorite Movie - The Perks of Being a Wallflower 🍿Favorite Snack - Gardettos 🍬Favorite Candy - Twizzlers 🥤Favorite Drink - Strawberry or vanilla water from Sonic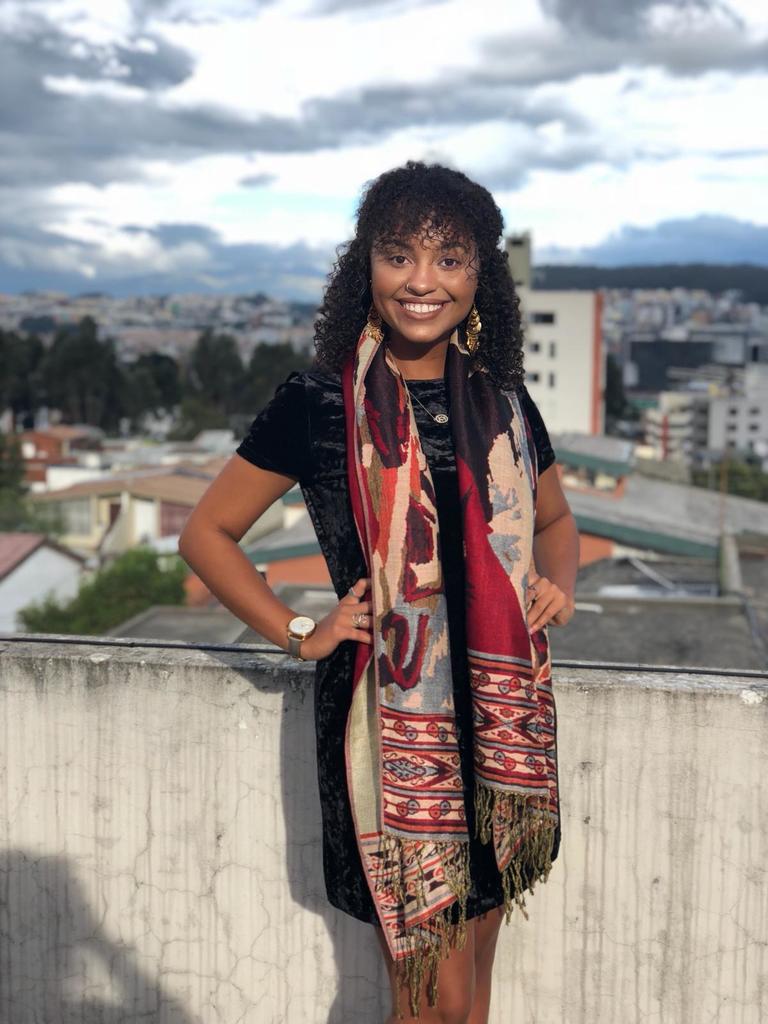 GEAR UP FOR COLLEGE - Join Rachelle Sturges, GEAR UP School Specialist, for "Talk to Me Tuesday" about OK Promise. 8th, 9th and 10th Graders- Do you want to earn FREE tuition for college? Have you filled out your Oklahoma's Promise application? Join
https://onenet.zoom.us/j/92620640286
on April 6th from 5:30 - 6:30PM and April 13th from 12PM - 1PM.

Congratulations to the Students of the Month for March. The following students have been selected by their teachers to represent our school motto of "Excellence for All, Excellence from All." 9th: Lexi Keesler & Gunner Holms 10th: Brooke Holland and Rhett Hightower 11th: Faith Morrissey and Keith Wiginton 12th: Carolina Stokes and Caison Hartloff #CPSZEBRAPRIDE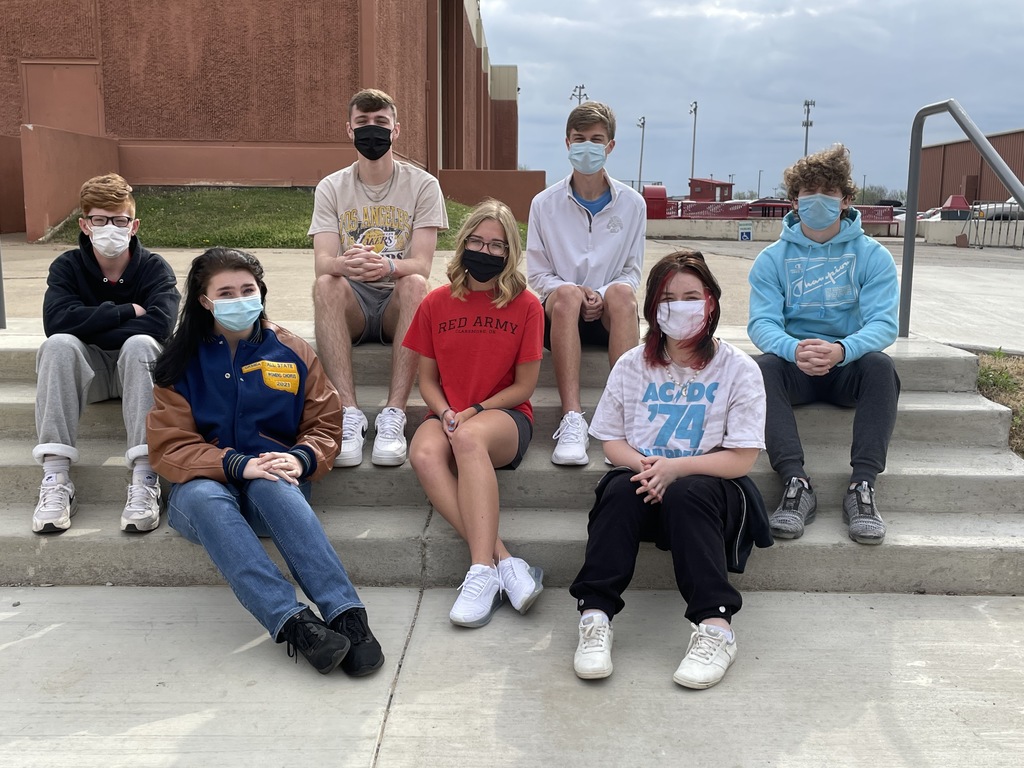 CHS students got a "kick" out of Coach Weins's science class when learning how to measure their nerve impulse speed using force and EKG sensors. 🦵 #CPSZEBRAPRIDE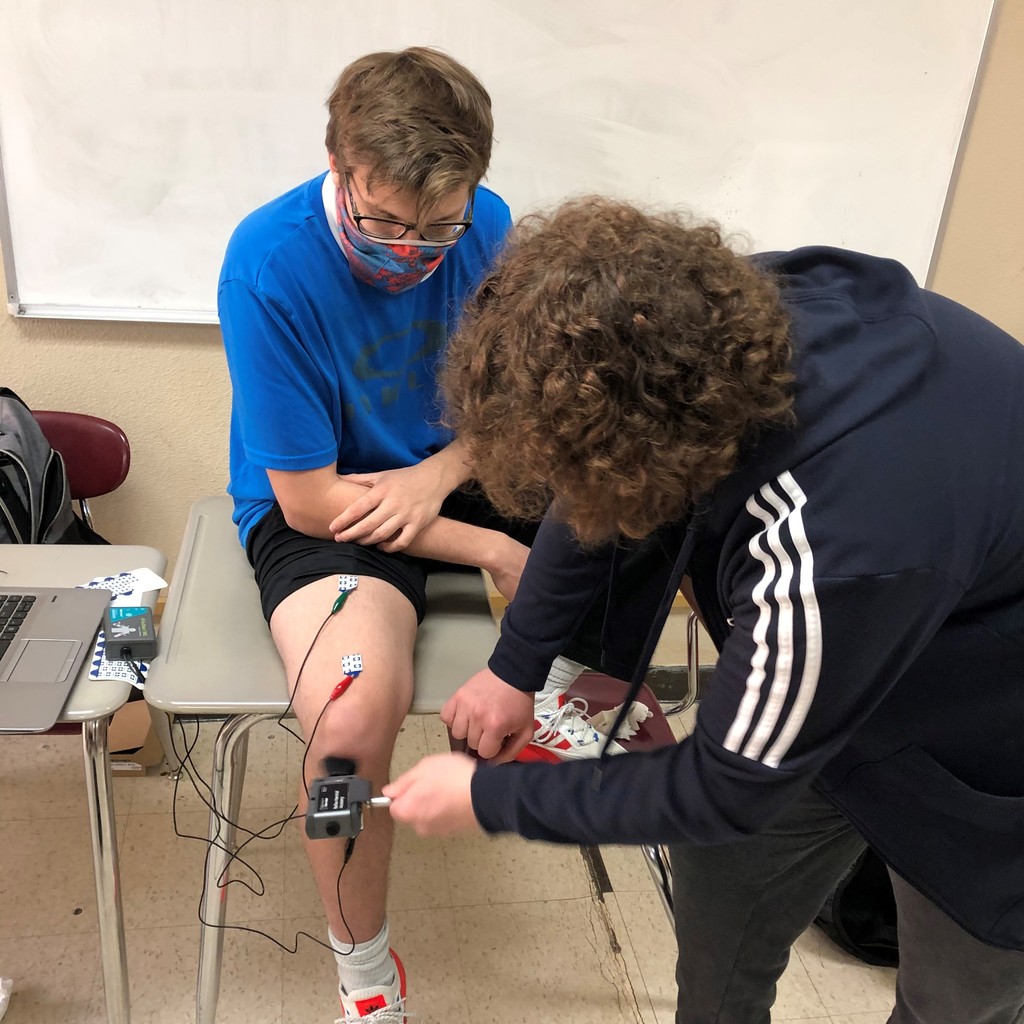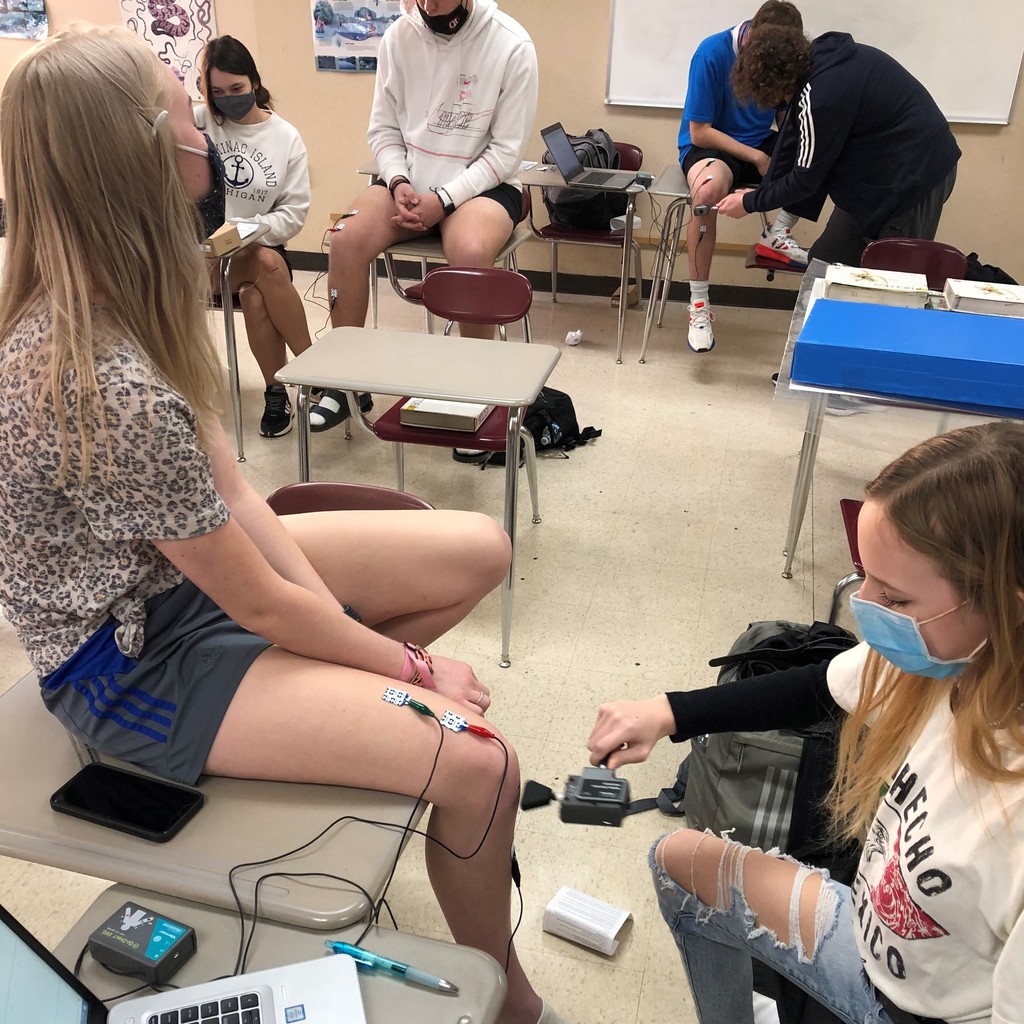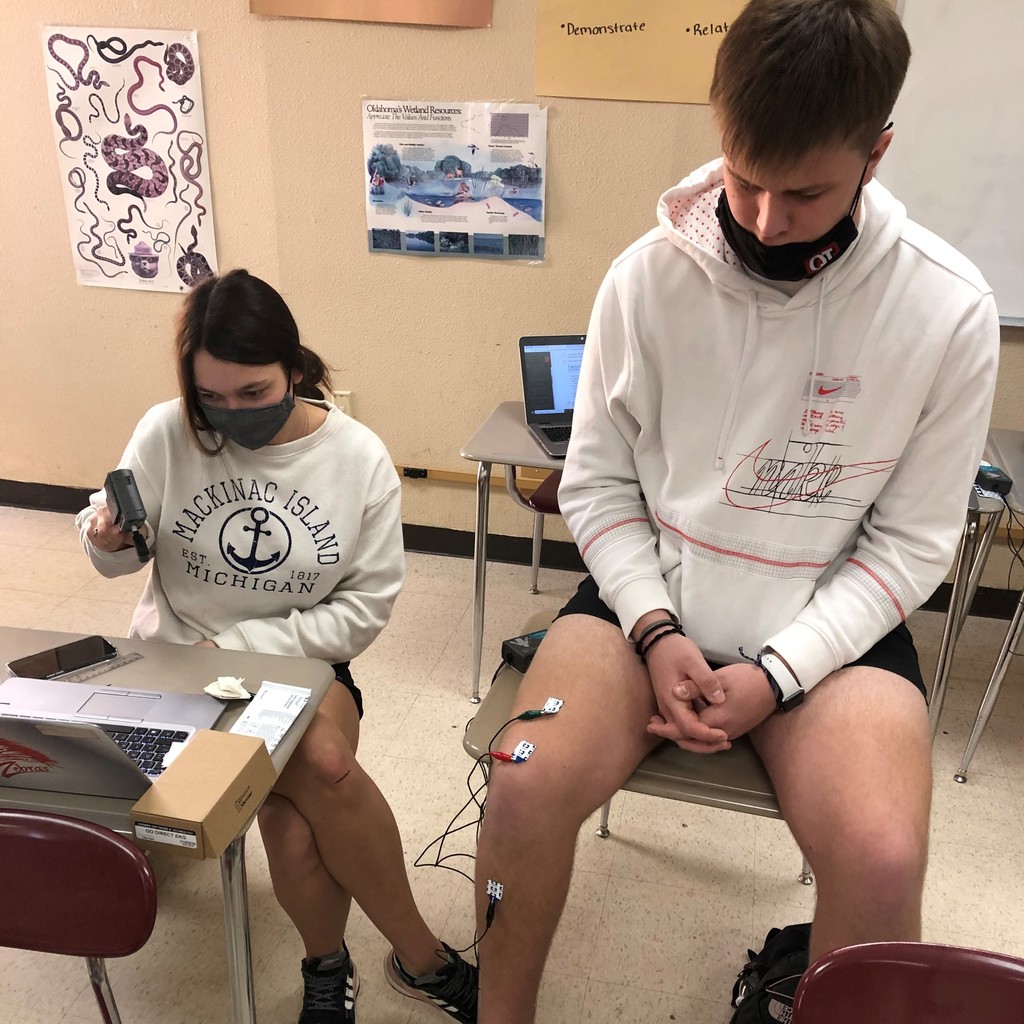 Remember to check the announcements on the CHS website, often. We update it several times a week. bit.ly/3q7cXsI #CPSZEBRAPRIDE

There is still time to sign up to GIVE BLOOD tomorrow. CHS, NJROTC & OBI have teamed up for a blood drive in support of cancer patients. Schedule your appointment at obi.org. Monday, April 5th from 8:30A - 2:30P Monday, April 12th from 1:30P - 6:30P It's WIN-WIN! You'll even receive a voucher for a free pizza, a t-shirt, and free admission to the National Cowboy & Western Heritage Museum. Not to mention, they are still testing for the COVID-19 antibodies. #CPSZEBRAPRIDE


Remember what it was like to walk the halls of CHS for the first time? To walk into a club meeting as a freshman? And what about those HUGE assemblies? Well, it's time to apply to be a FUZE mentor to help the Class of 2025 with all their first! Current Sophomores and Juniors it is time to apply to be a FUZE Mentor. What is a FUZE Mentor? Check out this video from Mrs. Lahr about the FUZE program goals and requirements.
https://youtu.be/IqncqFhNKMg
Links to the online applications are below. If you have questions, contact Mrs. Sara Faye Lahr at
slahr@claremore.k12.ok.us
. Sophomores who are going to be JUNIORS next year (2021-2022):
https://forms.gle/YT6MiPnjDDKLZUFWA
Juniors who are going to be SENIORS next year (2021-2022):
https://forms.gle/6Ntemjkn3uremgta7
#CPSZEBRAPRIDE

Number 7 often symbolizes completion or perfection and we couldn't agree more. This is the 7th little zebra added to our District Zebra family and #4 at CHS this school year. Congratulations to Coach Ryan Jahn and his wife Amy on the birth of their first baby - Eleanor Jenell. She was born April 2nd at 1:27 AM weighing in at 7lbs and 4 oz. #CPSZEBRAPRIDE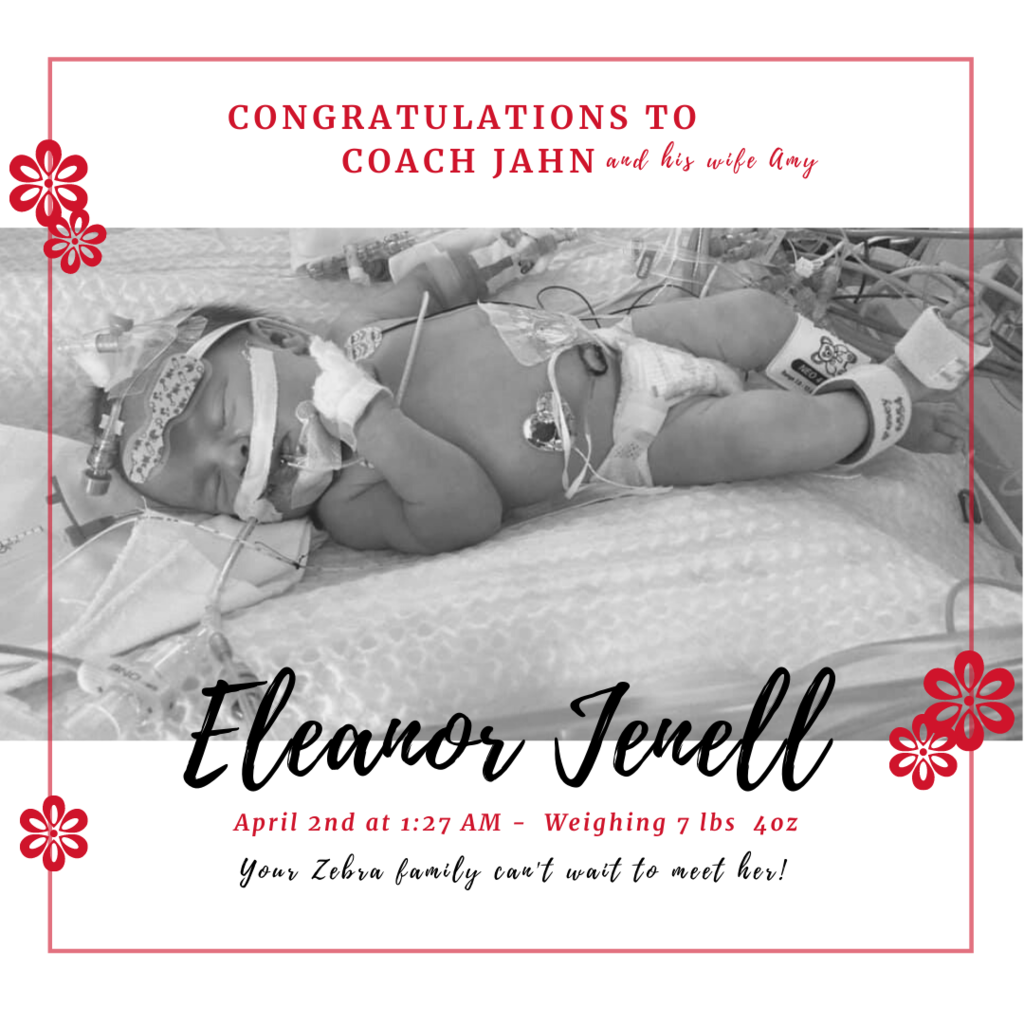 Interview with our very own CHS Gear UP College Coach - Sarah Adcock As a senior in high school, you're probably feeling pretty excited about graduating and moving onto your next chapter. But if you're like many of the GEAR UP students we talk to, you may also be overwhelmed by everything you have to do between now and graduation, and we don't blame you. From arranging campus visits to figuring out financial aid options, and ultimately deciding where to go for college, there's a lot to think about! Especially in a year that has presented so many additional challenges with remote learning, we want to make sure you know we have your back. We chatted with one of our College Coaches, Sarah Adcock, to get the lowdown on all the resources available to you through GEAR UP so you can navigate this transition and rock your college experience. Read more here
https://okgearup.org/college-planning-for-gear-up-students/
#CPSZEBRAPRIDE