🐣 CPS will be closed Friday, April 2, 2021 for a egg-ceptional Easter holiday weekend. 🐣 We are egg-cited to celebrate the holiday with our families. Anyone got a good egg pun to crack us up? Share it in the comments. #CPSZEBRAPRIDE

"Your ability to communicate with others will account for fully 85% of your success in your business and in your life." - Brian Tracy CHS Speech & Debate team competed at regionals and qualified 5 students for the State competition. CONGRATULATIONS... 💬Allison Dorher 💬Emma Holland 💬Allie Newton 💬Kinsey Singer 💬Sidney Smith #CPSZEBRAPRIDE

Practice - Progress - Passion All characteristics of a GREAT piece of art! AP Studio Art works on their realism projects. #CPSZEBRAPRIDE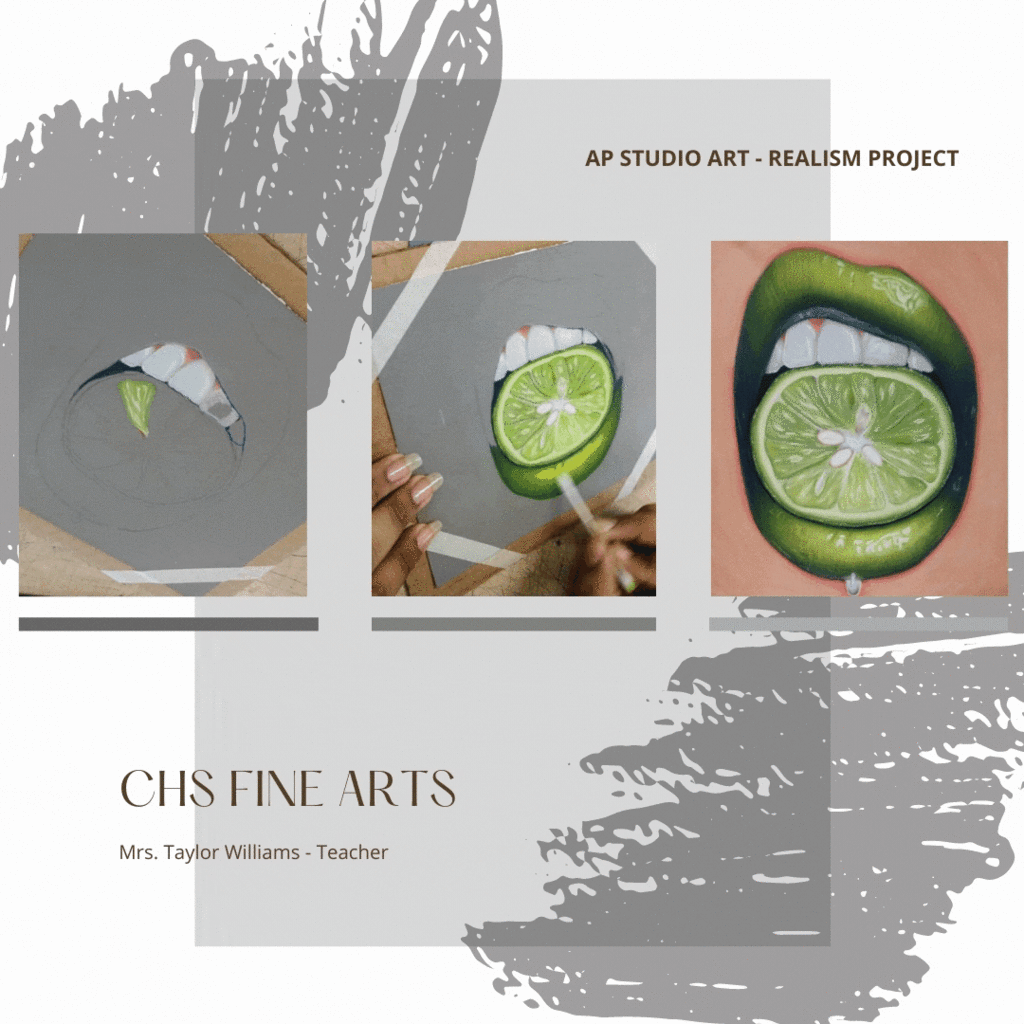 Due to the holiday Friday, April 2nd - Weekend meals for distance learners will be available for pick up Thursday, April 1st. Pick-up times and location will remain the same. #CPSZEBRAPRIDE

ACT - FREE - JUNIORS Your free ACT is THIS coming Tuesday! It will be taken on your laptop. Be sure it is charged and the TestNav icon on it. If it does not, see Mrs. Forest IMMEDIATELY! See the info on the wall in the commons for your room assignments.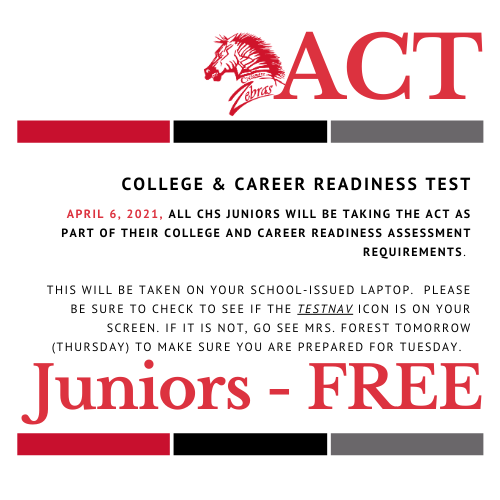 STEM CONFERENCE University of Oklahoma's Minority Health Sciences Conference executive team. The conference is a FREE, online event. The conference will be held over Zoom on Saturday, April 17, 2021 from 11 a.m. - 3 p.m., hosted by the University of Oklahoma and OU Health Sciences Center. Register here:
https://ouhsc.qualtrics.com/jfe/form/SV_6Ew31VYakaP3u2W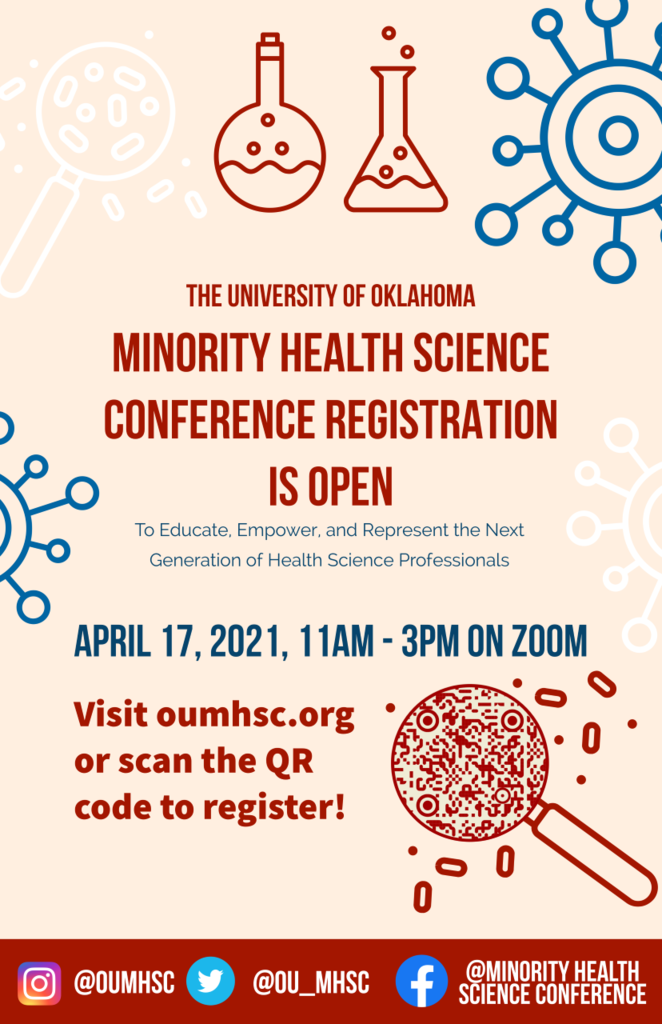 NSU on April 14th from 6 p.m.-8 p.m - Multicultural Recruitment Day! Students will take part in an exciting session designed to give them and their family a chance to learn about the opportunities and services available to our multicultural students. The session will include information about scholarships, student organizations, majors, and the admission process. They will hear from dynamic faculty, dedicated staff, and current students who will ensure the virtual visit is engaging and informative. Everyone in attendance will have the chance to win NSU swag and other giveaways. All participants will receive an event t-shirt as well! Register NOW for this ZOOM event!
https://nsuok.radiusbycampusmgmt.com/ssc/eform/N6700nI7SS70x6700pB00n.ssc


Let's get to know the new faces at CHS in our #CHSNewTeacherFeature! Help them feel that #CPSZEBRAPRIDE with an emoji in the comments on our FB page. Michele Bright is a Science teacher at Claremore High School. She began teaching at Claremore in 2013 at Claremont Elementary for the decisions that ensure every student has their needs met and can succeed. She had always been a teacher in one form or another, starting mission trips at a very young age, and knew that is the only thing she ever wanted to do. She loves seeing a student reach a goal or accomplish something that they thought was impossible and providing the community with productive, caring, hard-working citizens. Mrs. Bright has a Bachelor of Science from the University of Central Florida and just graduated on the Honor Roll from University of Oklahoma with a Master in Education Administration Curriculum and Supervision. Besides Oklahoma, she has taught in Florida, Georgia, and Hawaii. She is married to her husband, Dwanye, and they have a son, Patrick. ✨Fun Fact - She reads at least 5 books for fun every week 🙶Favorite Quote - "Knowledge will give you power, but character, respect." -Bruce Lee 📚Favorite Book - "Surviving the Applewhites" by Stephanie S. Tolan 🎬Favorite Movie - Rudy 🥤Favorite Drink - Water with Key Lime 🧀Favorite Snack - popcorn 🍬Favorite Candy - Peppermint Pattie 💚Favorite Color - Green-any hue 🚩Favorite Team - Tampa Bay Buccaneers (Born and raised in Tampa, Florida ⛱ Favorite Vacation-Walt Disney World and Spanish Wells, Bahamas (where I grew up)

Just found out about this scholarship. DEADLINE IS APRIL 1ST. This year the Oklahoma Central Foundation will award $1,000 scholarships to graduating high school students continuing their education at an Oklahoma institution. The deadline for applications is April 1 at 5 p.m. Apply now! Learn more here:
https://www.oklahomacentral.creditunion/Scholarships
#CPSZEBRAPRIDE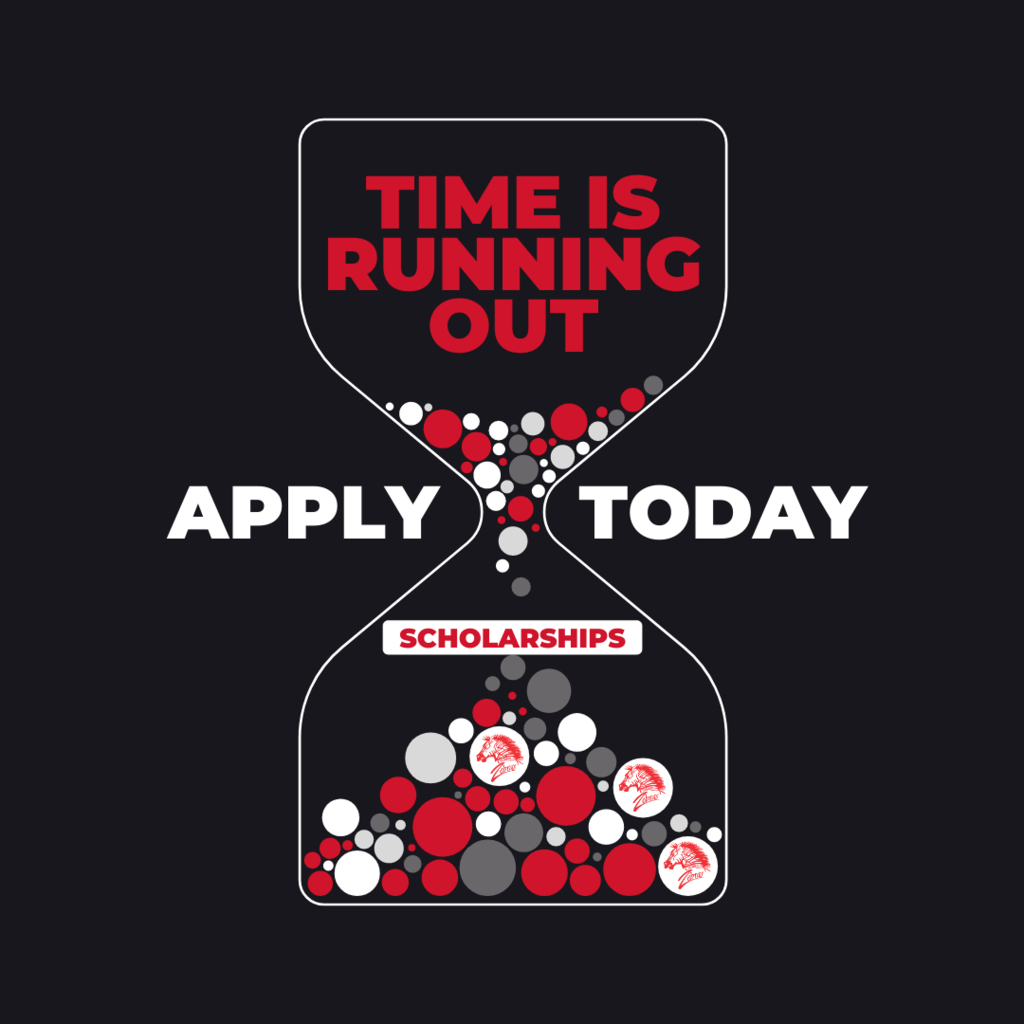 Attention Cherokee students... Cherokee Nation College Resource Center offers the Cherokee Nation Concurrent Enrollment, Valedictorian/Salutatorian, Undergraduate, and Graduate scholarships. DEADLINES ARE APPROACHING!!! #CPSZEBRARIDE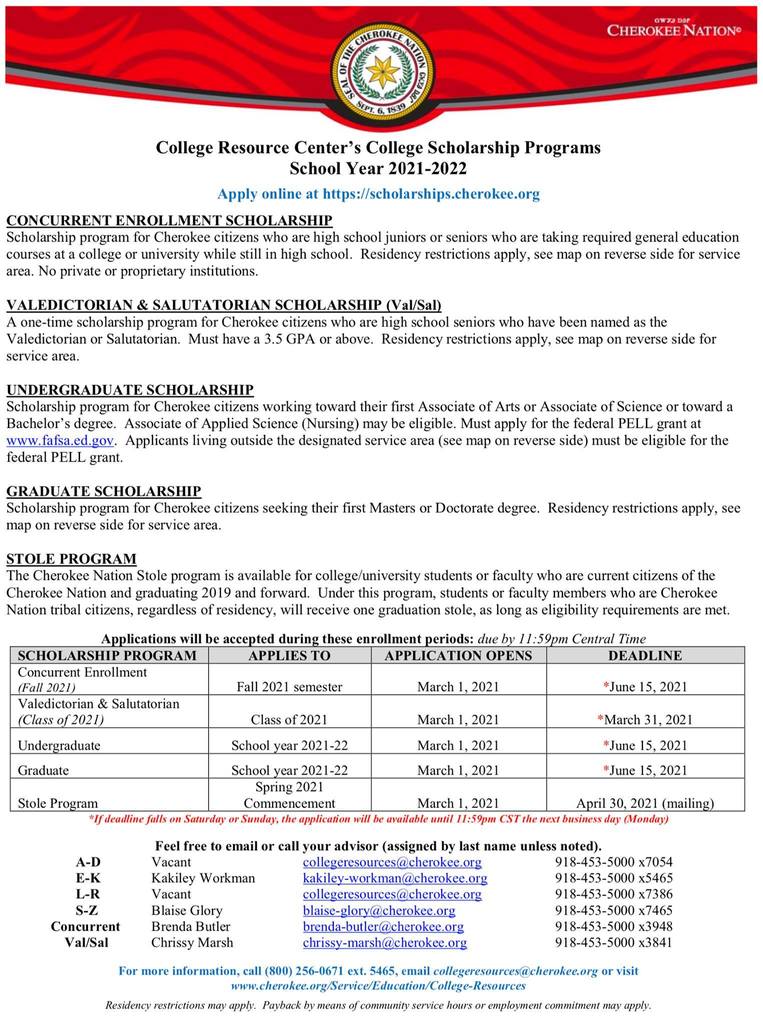 #TechTipTuesday will show users how to search a site for specific content. Searching on a website for a specific topic and can be challenging and time-consuming. This #TechTipTuesday will show users how to search a specific site for specific content using the site search feature in Google Chrome. Using this feature will narrow the search results to only the site you want to search and not the entire web. Use this to find documents, images, or any content on a specific website without searching the whole web for it. Watch it here:
https://youtu.be/LrcQUBuRhGE
Script in English & Spanish:
https://bit.ly/3suPbIh
#CPSZEBRAPRIDE

Take your lunch and learn during the GEAR UP FOR COLLEGE "Talk to Me Tuesday" about the FAFSA. Senior parents - Have you completed the FAFSA? Still have questions? Join
https://onenet.zoom.us/j/92620640286
from 12 - 1 PM.

Remember to check the announcements on the CHS website, often. We update it several times a week. bit.ly/3q7cXsI #CPSZEBRAPRIDE

Whether you're taking the Accuplacer, ASVAB, GED, ACT, PSAT, or SAT, OKcollegestart.org has FREE test prep materials! Sign in to your account to get started.
https://bit.ly/3vZt7Yw
#CPSZEBRAPRIDE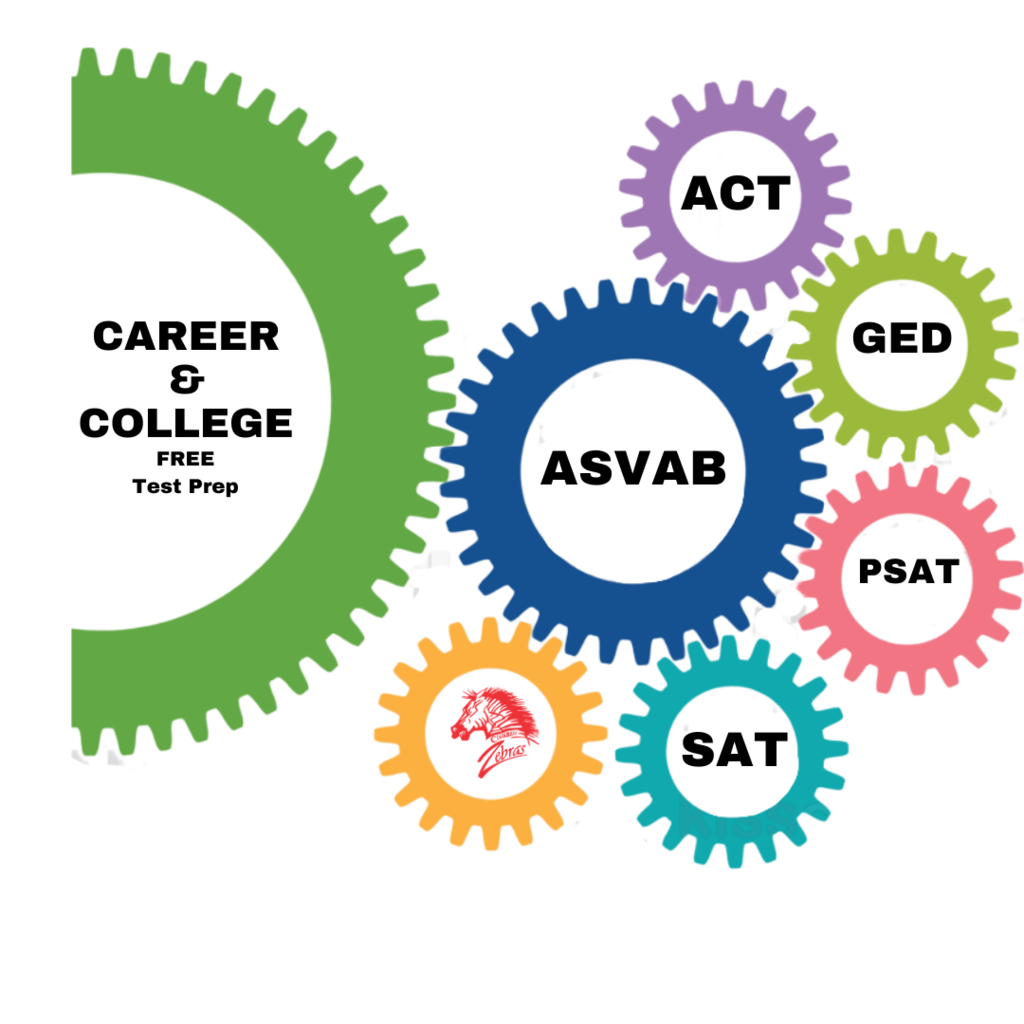 Remember you can access your child's yearbook photo online at
customercare@legacystudios.com
. They will be able to answer all your questions concerning school photos.

JOIN OUR TEAM! Be the first smile our students see in the morning and the last smile they see as they head home. CPS is hiring bus drivers! We are looking for people who love kids, who value an opportunity to positively influence the lives of our students, and see these young people as precious cargo. 🚌District bus drivers work either four or five-hour routes per day. In the past, driving positions have proven to be a good fit for many retirees looking to make extra money while keeping them active in the community. In addition, it is a good income source for college students or parents looking for extra money. Drivers come from diverse backgrounds, but they have one common thread; they enjoy being around and helping the kids. 🚌 If you are interested in becoming a Claremore Public School bus driver, please contact Jennifer Hayes, CPS Transportation Director, for additional details. The job does require a Commercial Driver's License (CDL) with school and passenger endorsements. The school district will reimburse these costs and starting pay begins at $15 per hour. Fill out an online application here
https://www.applitrack.com/clar.../onlineapp/default.aspx
... #CPSZEBRAPRIDE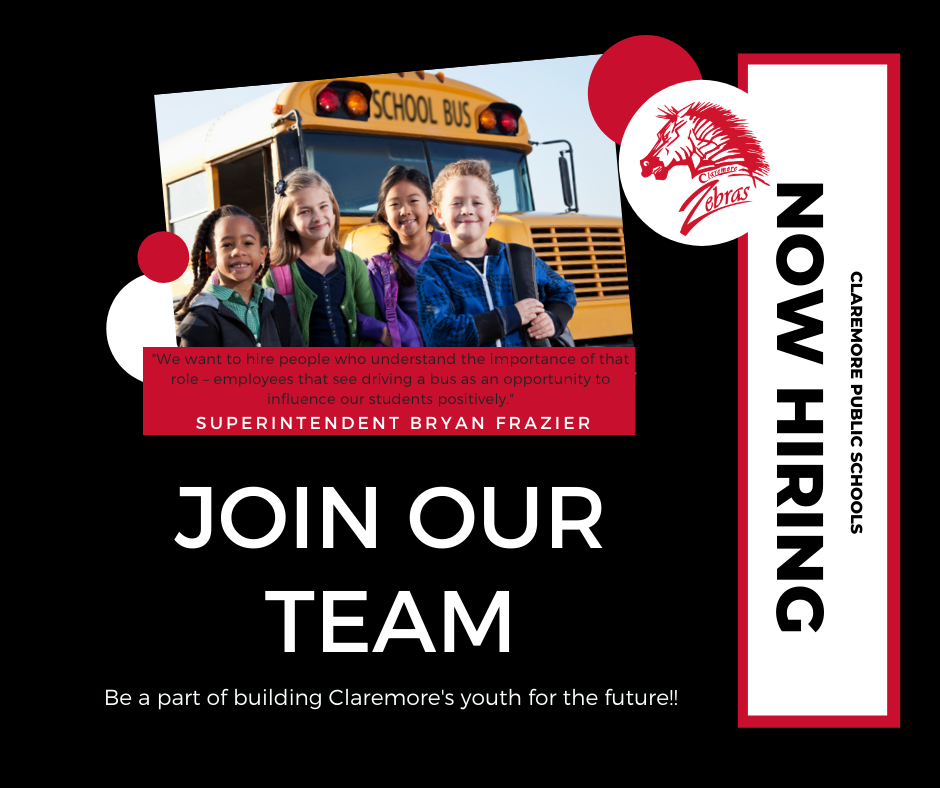 Varsity Dance Tryouts Mandatory Virtual or In-Person parent meeting: March 30th @ 6:30 PM Tryout clinic is April 5-8th with Tryouts on Friday, April 9th. 5-7:30pm in the Frank Mobra Gym. More Information and Tryout Packets can be picked up at the student entrance at the high school or Ms. Warden's room 915. Please email Coach Warden at
jwarden@claremore.k12.ok.us
with any questions or to get a link to the virtual meeting. #CPSZEBRAPRIDE
https://youtu.be/v7Bn4R5xwFg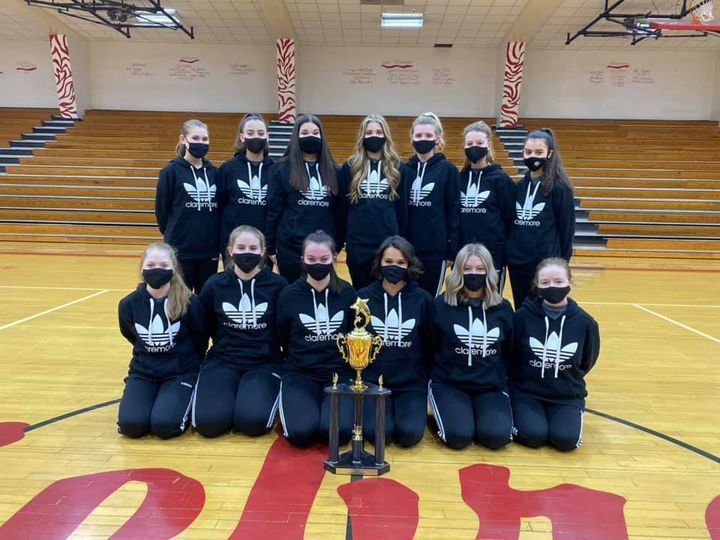 YOUR ADVENTURE AWAITS Tonight is the night to complete your enrollment into Claremore High School! We look forward to partnering with you on the journey. If you have not accessed your Parent Portal or updated your student's information to pre-register for enrollment please do so ASAP. If you do not have access to a computer we will have labs open tonight. REMINDERS 💻 How to access your Parent Portal:
https://youtu.be/9OWnwbFEI8A
📝 How to update your student information
https://youtu.be/Ay7K1SP6tDw
Written instructions:
https://5il.co/qeo0
#CPSZEBRAPRIDE

ATTENTION current 8th - 11th graders. It's that time of year again! Claremore High School's Zebra Advisement Program (ZAP) is in full swing to begin next year's enrollment process. This program helps our 5A school have a small school environment by pairing a small set of students in a specific grade level to one teacher. Our students remain with the same ZAP advisor for their entire career at CHS. They meet once a month to cover information concerning career exploration, interviewing, college applications, and scholarship information during the fall term. Students will now meet with their parents and ZAP advisor to finalize their schedules. This conference is an excellent time for the parents to ask questions, see their students' transcripts, and be involved in their children's educational process. With a 95% parent attendance rate from year to year, ZAP has become a Claremore High School tradition. This year's ZAP appointments will occur on March 25th from 4p - 8p at CHS. Most parents have scheduled their meeting, but if you have not, there is still time. Parents may email their students' ZAP advisors directly to schedule an appointment. If you do not know who their ZAP Advisor is, contact the counseling department at CHS. Check out the course description book in preparation for your meetings. Course Options - Traditional
https://5il.co/d3tv
Course Options - Virtual
https://5il.co/prpd-2
For more information or to find the scheduling link -
https://www.claremore.k12.ok.us/o/chs/article/192386
#CPSZEBRAPRIDE