Block Finals Schedule: Wednesday, May 26th - 3rd & 4th Hour Thursday, May 27th - 1st & 2nd Hour

"Once you have experienced excellence you will never again be content with mediocrity." Thomas S. Monson Today we will feature the Class of 2021 Valedictorians with the 2nd highest GPA. Katy Grubbs will attend the University of Tulsa and major in Business Management. The students who have completed the same stringent requirement of the Salutatorians but finished with 4 highest GPAs are the Class of 2021 Valedictorians. #CPSZEBRAPRIDE

"We are what we repeatedly do. Excellence, therefore, is not an act, but a habit." Aristotle Today we will feature the Class of 2021 Valedictorians with the 3rd highest GPA. Alyson Harvey will be attending Harvard majoring in Neuroscience and/or Biochemistry. The students who have completed the same stringent requirement of the Salutatorians but finished with 4 highest GPAs are the Class of 2021 Valedictorians. #CPSZEBRAPRIDE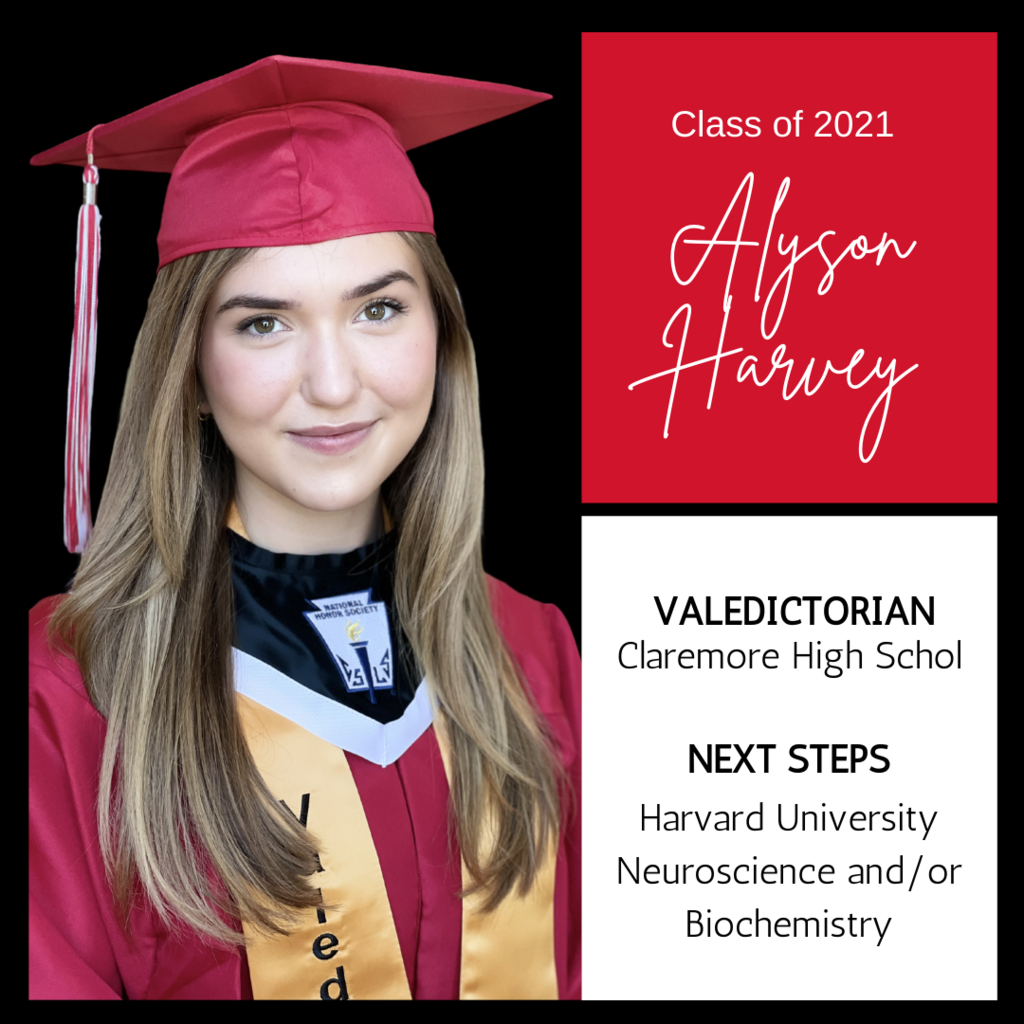 05/18/21 - Senior Awards Assembly - Watch live! Be sure to share the links with your family members.
https://youtu.be/VKH10a6EJpQ
#CPSZEBRAPRIDE

Parent & Family Leadership Series This month we are partnering with NCCEP to bring you a special series of FREE Parent & Family Leadership workshops. These virtual sessions are designed to give parents and family engagement professionals fresh tools for helping youth and families recover from challenges. Seeds will provide four engaging one hour sessions on SEL topics that cover brain-based learning, improving empathy, building better habits and turning adversity into opportunity. Now is the time to work with families, support parents and prepare youth for better times ahead. There are only 300 100 spots remaining so gather up some community members and join today.
https://www.seedstraininghub.com/e/BAh7BjoWZW1haWxfZGVsaXZlcnlfaWRsKwexfZ%2Bj--530a7108571f6a27aaea2c01b656125cdb7d940b?skip_click_tracking=true
#CPSZEBRAPRIDE

"Excellence is never an accident; it is the result of high intention, sincere effort, intelligent direction, skillful execution and the vision to see obstacles as opportunities." Anonymous The students who have completed the same stringent requirement of the Salutatorians but finished with 4 highest GPAs will be the Class of 2021 Valedictorians. Today we will feature the 2 students who tied for the 4th spot giving us 5 Valedictorian for the Class of 2021. Congratulations to Tasfia Hasin & Carolina "Carly" Stokes. #CPSZEBRAPRIDE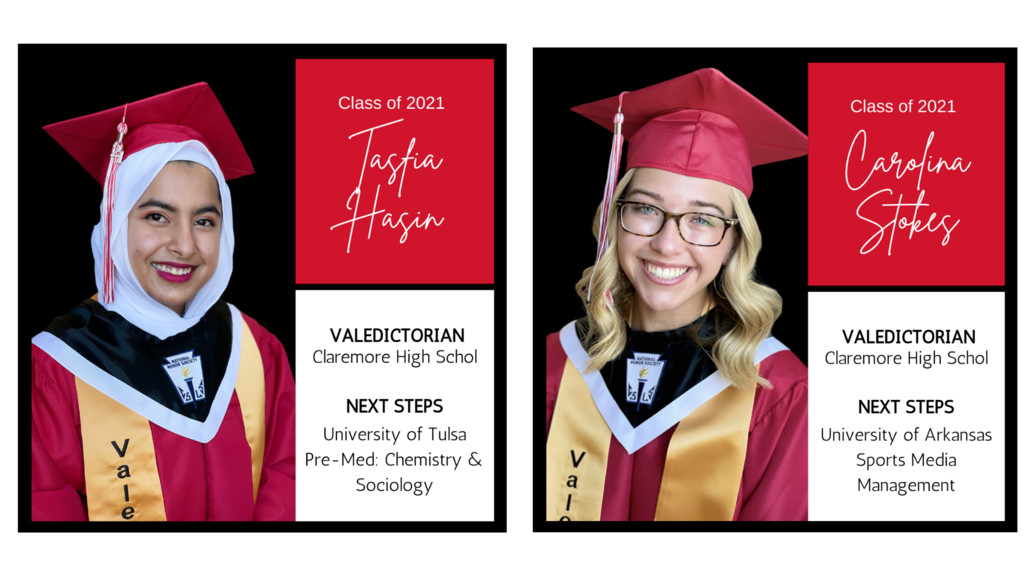 "For me, winning isn't something that happens suddenly on the field when the whistle blows and the crowds roar. Winning is something that builds physically and mentally every day that you train and every night that you dream." —Emmitt Smith Girls State Track Meet Claremore brings home 2 - 3rd place medals! 🥉 Girls 4x400 relay, 3rd place - Paiten Reavis, Ainsley Hendrickson, Kate Bustamante, & Rachel Yewell 🥉 Long Jump, 3rd - Paiten Reavis #CPSZEBRAPRIDE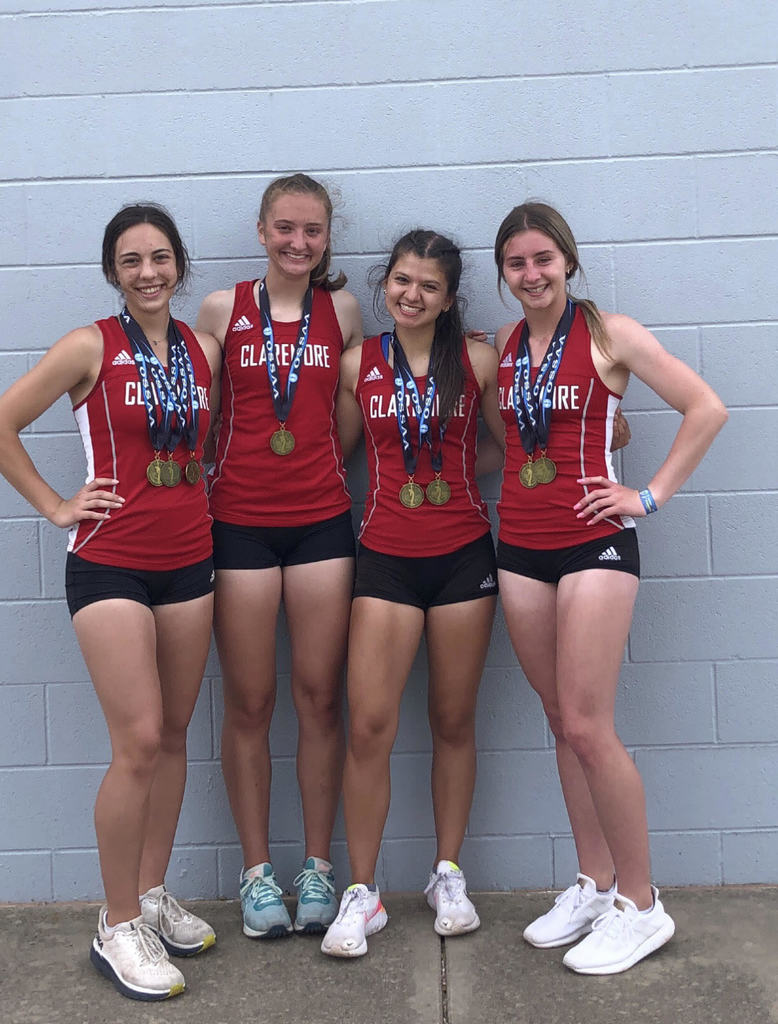 Excellence is a way of life. You develop excellence of character by constantly engaging in it; whatever aspect of life it may be, you must always hold yourself to a high standard. Congratulations to these CHS Salutatorians who will graduate with distinction in academics because they have achieved the highest level of education CPS offers. 🎓 Successfully completed graduation requirements with all course work at or above grade level. 🎓 Attained a 4.0 weighted GOS or better by 3rd block of senior year. 🎓 Completed 8 credits of Honors, Pre-AP, or AP from 4 curriculum areas: Language Arts, Mathematics, Social Studies, Science, World Language, &/or Fine Arts. 🎓 Completed 4 of those credits in AP classes from 3 different curriculum areas. 🎓 Received no final grade below a 'B' (exception of 'C' in AP courses which are equivalent to a 'B'). 🎓 Achieved an ACT score of 26 or greater or meet all 4 benchmarks set by ACT for senior year (National Test Only), or SAT score of 1240 or greater. #CPSZEBRAPRIDE #ExcellenceForAllExcellenceFromAll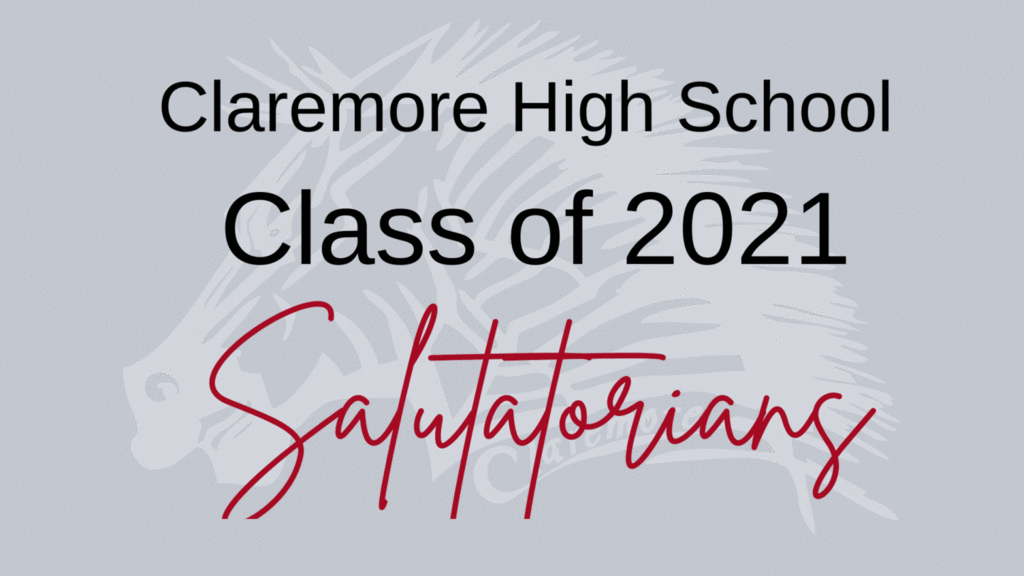 The second Friday in May is #schoolprday, also called National School Communicators Day. A day where schools recognize the work behind the scenes of those who tell our school's story, share celebrations, and keep us informed. Yesterday we celebrated the team behind the communications curtin. Our Communications Specialists or as some often refer to them, "the Facebook lady" or "the website lady" or because they play many roles at their site it could be the "front desk lady", the "library lady", the "camera lady"... you get the picture (see what I did there?). As a team, we want to thank all of our Claremore Public School staff, students, and community, for sharing their #CPSZEBRAPRIDE through excellent pictures, updates, and content. For without you, there wouldn't be a story to tell. 📷Jamie Brace - District / CHS 📷Vanessa Mudd - Roosa 📷Ashley Troyer - Claremont 📷Rachel Salcido - Catalayah 📷Sayre Whitaker - Westside (not pictured) 📷Melissa Jauquet - WRJH (not pictured) Thank you, ladies, for everything you do to connect, communicate, celebrate, and create a partnership with our CPS families and the community.

Work hard and serve the talent. That is exactly what CHS Boys Tennis did at the Regional Tournament earning them the Regional Championship and a trip to State. 🎾1 Singles Preston Peck - 3rd place 🎾2 Singles Tanner Steidely - 1st place 🎾1 Doubles Michael McHugh/Jarred Warren - 1st place 🎾2 Doubles Parker Green/ Beau Parsons - 1st place All teams qualify for the State Tennis Tournament in OKC this weekend. #CPSZEBRAPRIDE

Congratulations and Good Luck to our CHS Track Team as they head to the STATE Meet this weekend. 🏃‍♀️ Ainsley Hendrickson - 4x400 Relay 🏃‍♀️ Kate Bustamante - 4x400 Relay & 4x200 Relay 🏃‍♀️ Reavis - 4x400 Relay, 4x200 Relay, & Long Jump 🏃‍♀️ Rachel Yewell - 4x400 Relay & 4x200 Relay 🏃‍♀️ Nicky Parziale - 4x200m Relay 🏃‍♀️ Carolina Stokes - 3200m Run 🏃‍♀️ Breanna Hollister - 3200m Run 🏃‍♀️ Emily Rogers - Discus 🏃‍♀️ Mariah Gilmore - Shot Put 🏃‍♀️ Emily Wofford - Pole Vault 🏃‍♂️ Buck Davis - 4x400 Relay 🏃‍♂️ Justin Howard - 4x400 Relay 🏃‍♂️ Cal Pritchett - 4x400 Relay 🏃‍♂️ Wilson - 4x400 Relay 🏃‍♂️ Eli Pezo - 4x400 Relay 🏃‍♂️ Jett Woods - Shot Put #CPSZEBRAPRIDE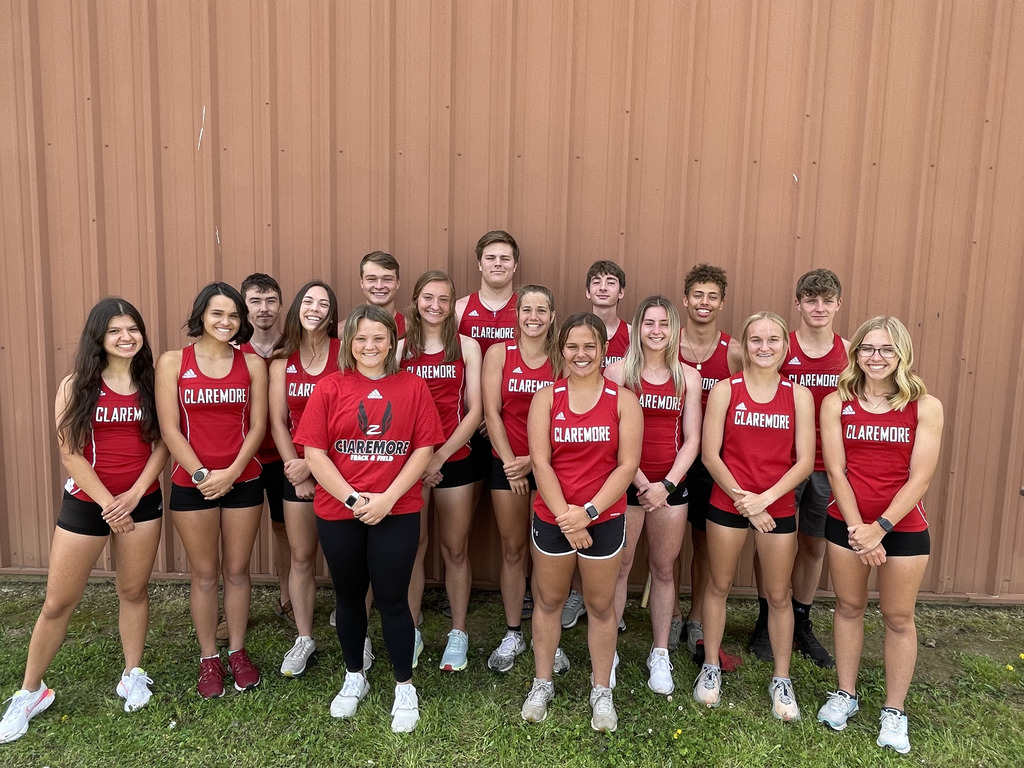 Our Lady Zebra Tennis team did a little talking with their racquets and playing their hearts at the OSSAA State Tennis Tournament this weekend. That hustle and heart set them apart and allowed them to bring home some hardware. 🎾3rd place - Daley Reynolds & Kinsey Singer - #1 Doubles 🎾4th place - Kylee Ohman - #2 Singles 🎾5th place - Erin Kuykendall - #1 Singles 🎾8th place - Molly Andrews & Kinley Williams - #2 Doubles #CPSZEBRAPRIDE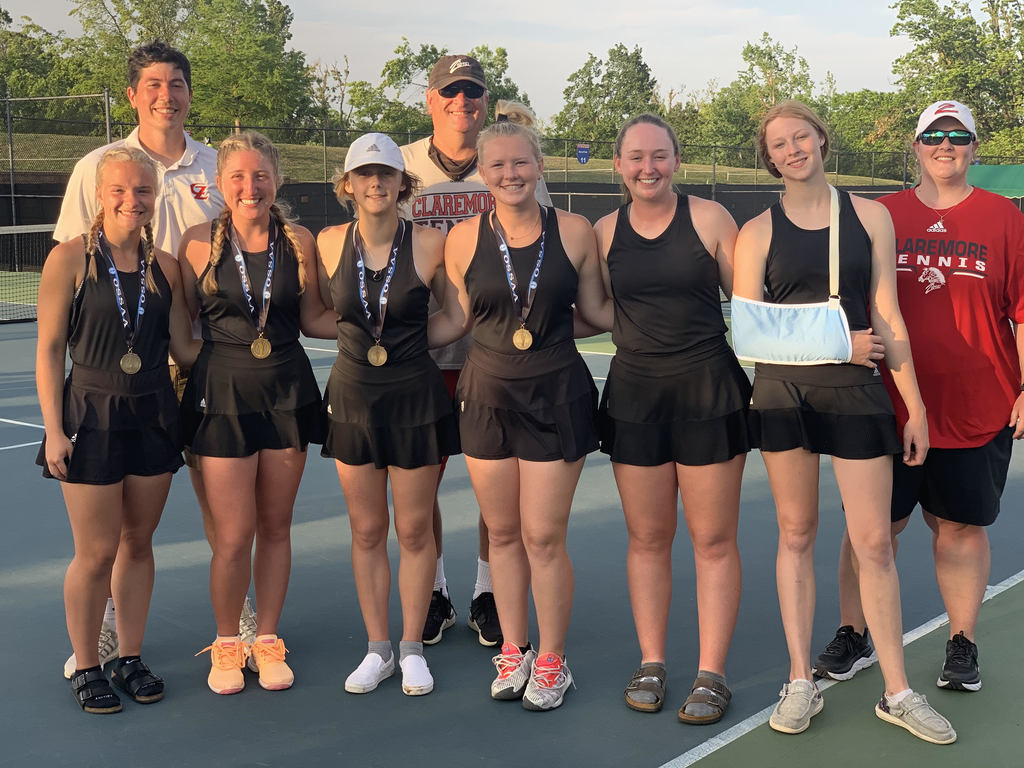 Final from Collinsville Zebras 5 Cardinals 7

198,235... That is the number of free meals our School Lunch Superheroes have served up this school year. Happy School Lunch Superhero Day!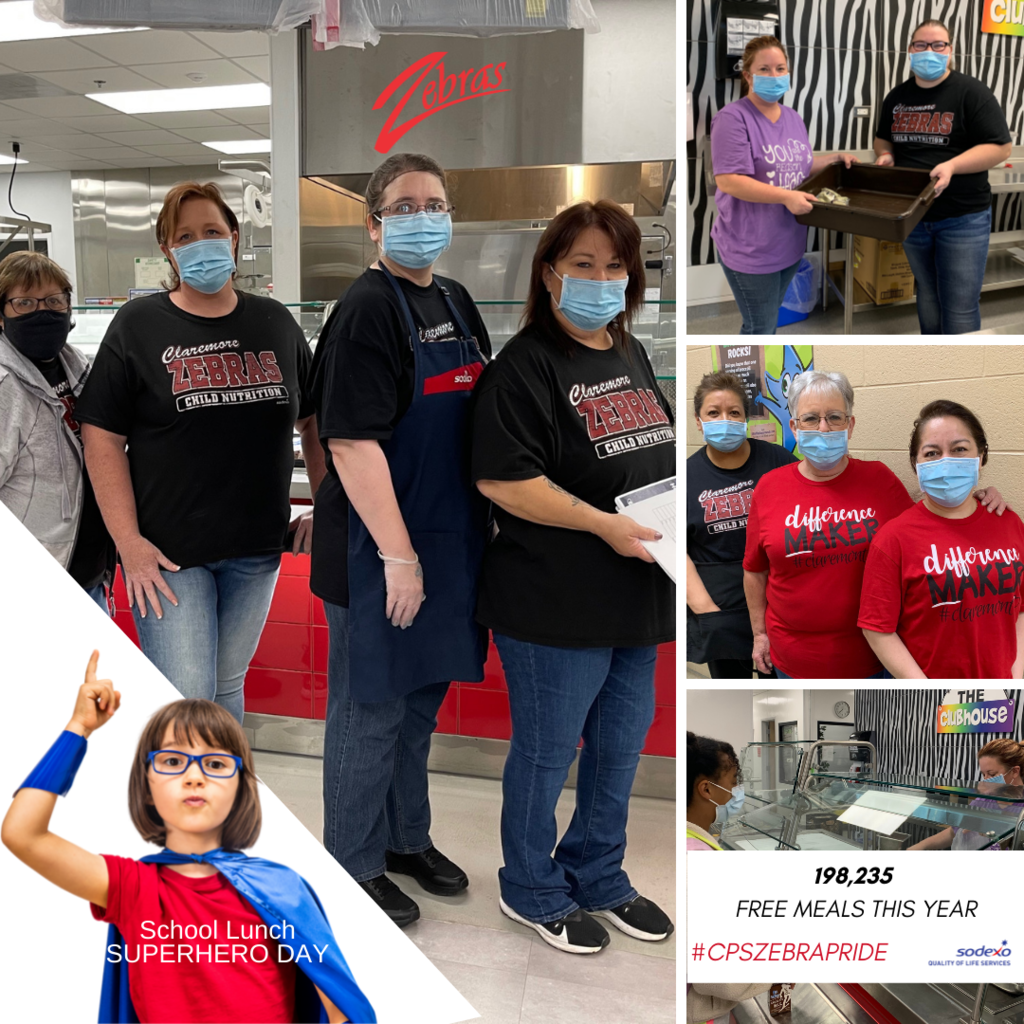 5 innings complete Zebras 3 Cville 8


Let's get to know the new faces at CHS in our #CHSNewTeacherFeature! Help them feel that #CPSZEBRAPRIDE with an emoji in the comments on our FB page. 🎭 Randall Pike is the Drama teacher and Speech and Debate coach at Claremore High School. He teaches to help craft the next generation of theatre artists. He chose Claremore for the opportunities available here and the welcoming administration. Mr. Pike has an Associates Degree in Acting at Coffeyville Community College and a Bachelor of Arts degree from Northeastern State University. He is a founder and member of Distraction Theatre Company, a non-profit theatre. Besides acting, he enjoys golf and fantasy football. ✨Fun Fact - He has been on stage performing in everything from talent shows to full stage productions since he was five years old. ❝ Favorite Quote - "The fear of the hit is often worse than the hit itself." -Stone Cold Steve Austin 📚 Book: 𝘍𝘭𝘢𝘵𝘣𝘦𝘭𝘭𝘪𝘦𝘴, by: A.B. Hollingsworth 🎬 Movie: Star War: A New Hope 🍬 Candy: Sweet Tart Ropes 🥤Drink: Diet Dr. Pepper 🔴Color: Red 🚩 Team: Jacksonville Jaguars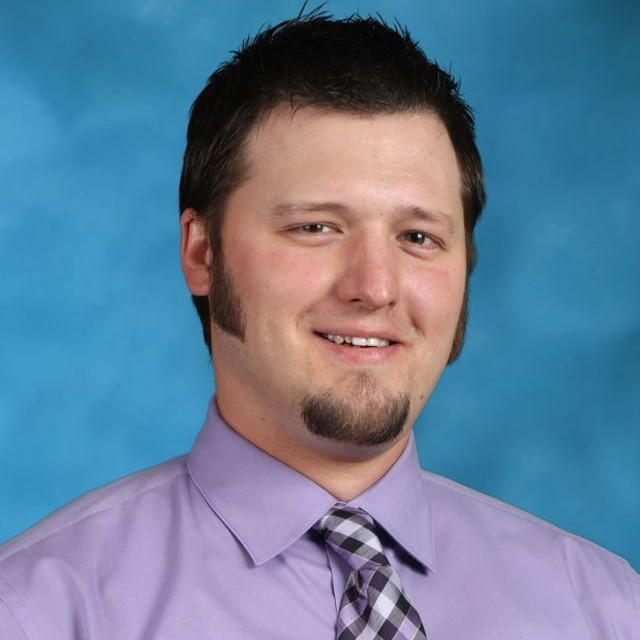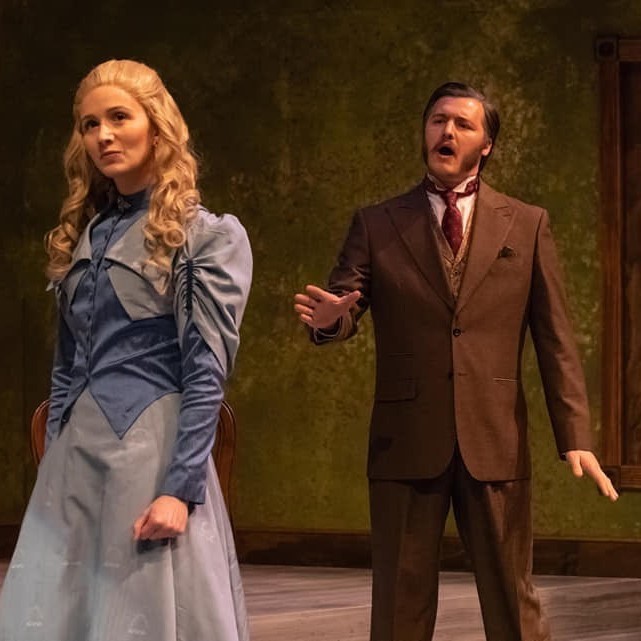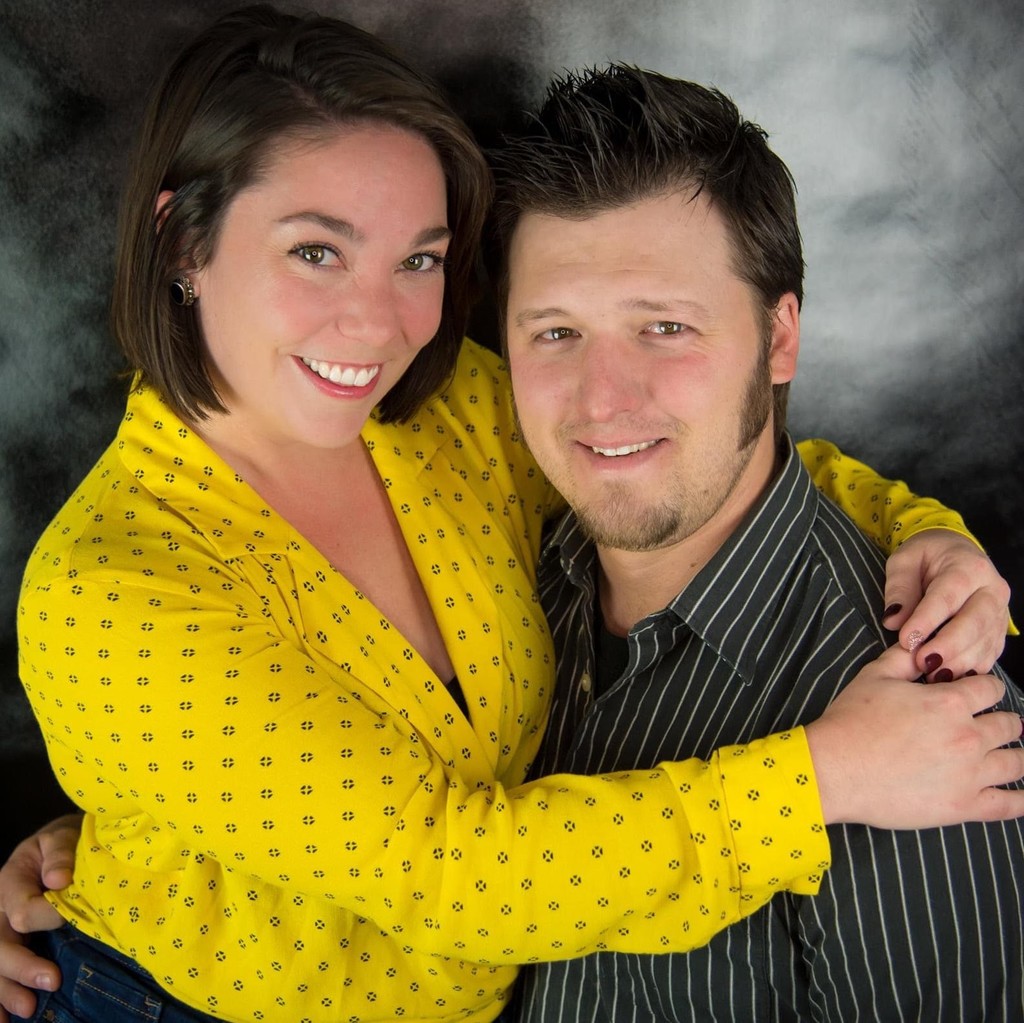 Lady Zebras soccer loses a heartbreaker 2-1 to Carl Albert in double OT

⛳It's A Great Day To Be a Zebra...Golfer!!! ⛳The Lady Zebra Golf Team is headed to Chickasaw Point for the 5-A State Golf Tournament. Congratulations to Coach Henderson, Abby, Arlie, Caroline, Reece, and Hadley! #LadyZebraGolf2021 ⛳Zebra Golf senior Christian secured his 3rd straight appearance to the 5-A State Golf Tournament while senior Hayden plays his way to his first State Tournament in 2021. They are headed to Meadowbrook! #ZebraGolf2021 Have fun! Make memories! Show your #CPSZEBRAPRIDE!