Claremore Public School is NOW HIRING dynamic and passionate teachers to be a part of our teaching team. THIS JUST IN: 4th grade just opened up at Claremont Elementary! Apply at:
www.claremore.k12.ok.us/employment
#CPSZEBRAPRIDE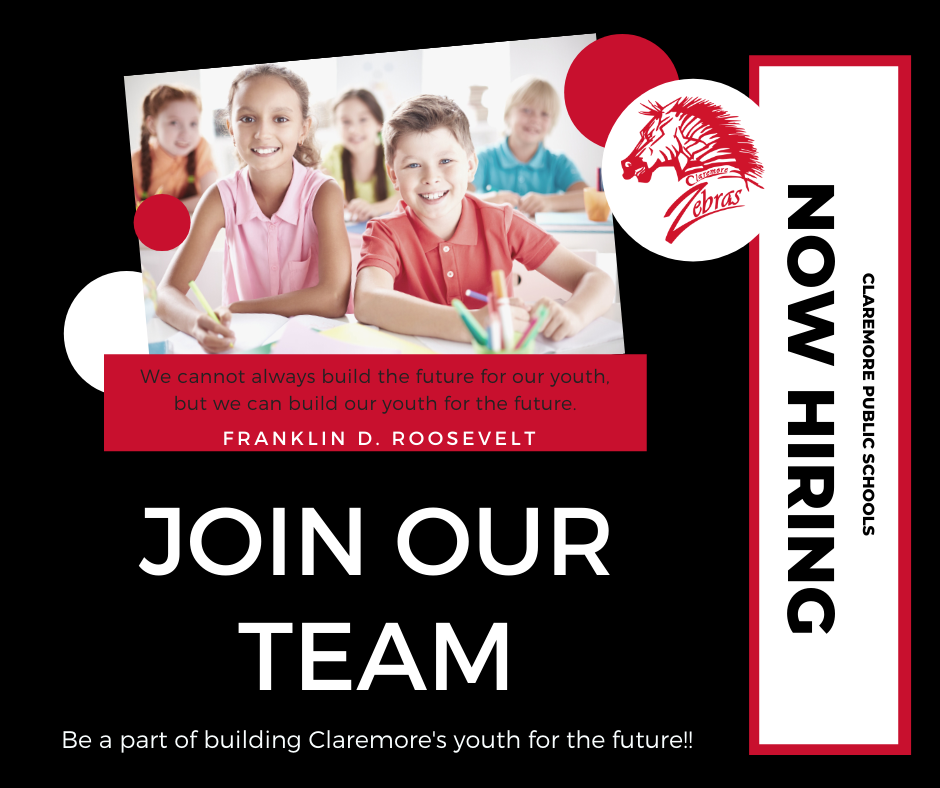 Involvement in clubs and organizations has been positively correlated with several areas of our lives and school experience. Your participation in clubs can hone your communication skills, foster creative thinking, and teach you to work effectively with other people. Even better, having a well-rounded portfolio can improve your competitiveness as a future college applicant or career experience. Check out the almost 40 clubs and organizations at CHS ▶
https://5il.co/c28s
If you have interests that are not listed, we encourage you to start one. Here are the procedures to establish a club at CHS ▶
https://5il.co/yest
GET INVOLVED! GET CONNECTED! #CPSZEBRAPRIDE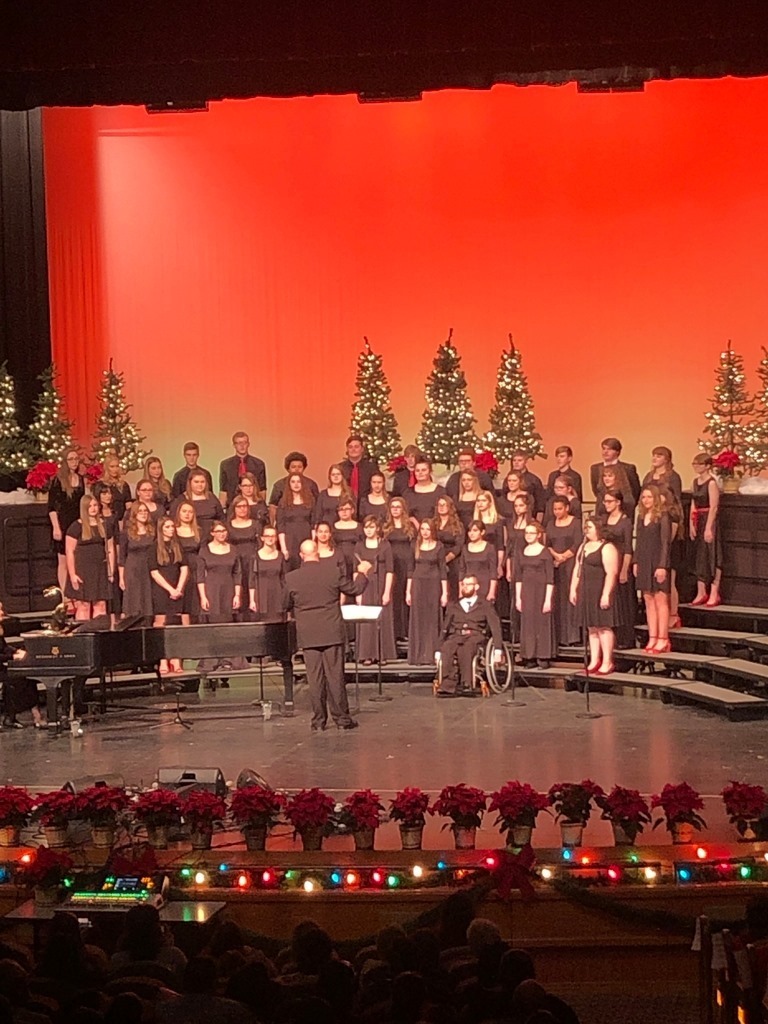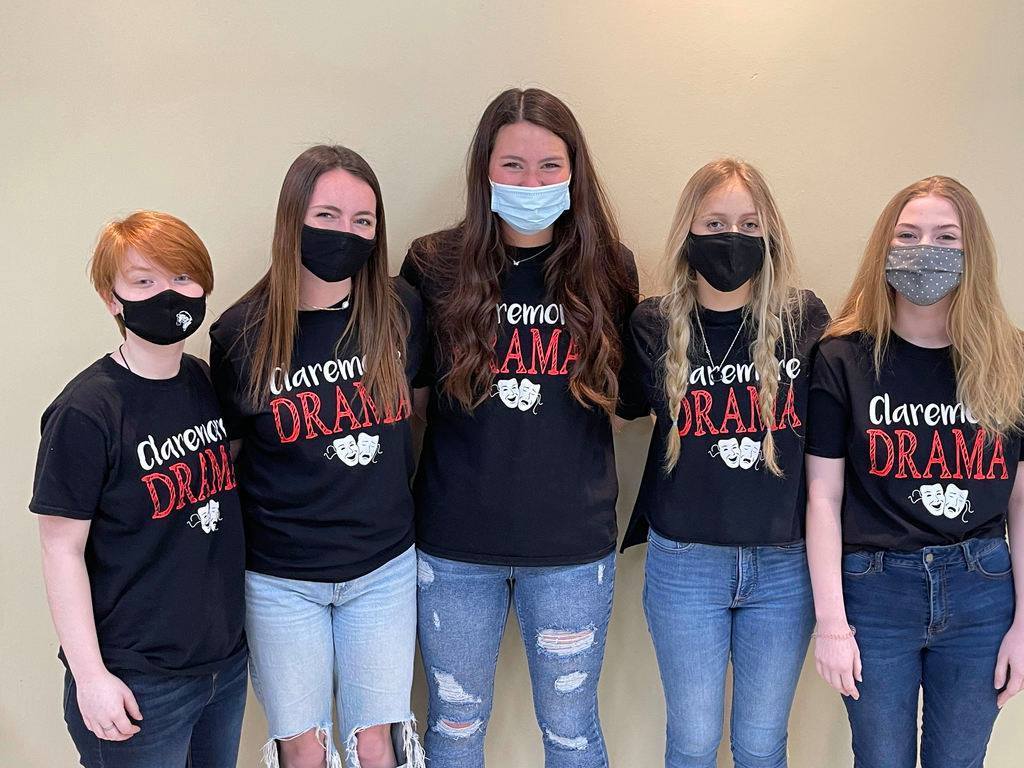 Students, are you off-campus during announcements? Does the intercom work in your 2nd hour? Parents, do you want to know what is going on at CHS? Does your child forget to let you know about events, ACT testing dates, scholarships, etc.? Here is your communication solution. All announcements will be posted on the CPS Mobile App for you to check daily. Download it today and subscribe to CHS to make sure you keep up-to-date on the announcements and more. Search Claremore Public Schools in your iPhone or Android app store. #CPSZEBRAPRIDE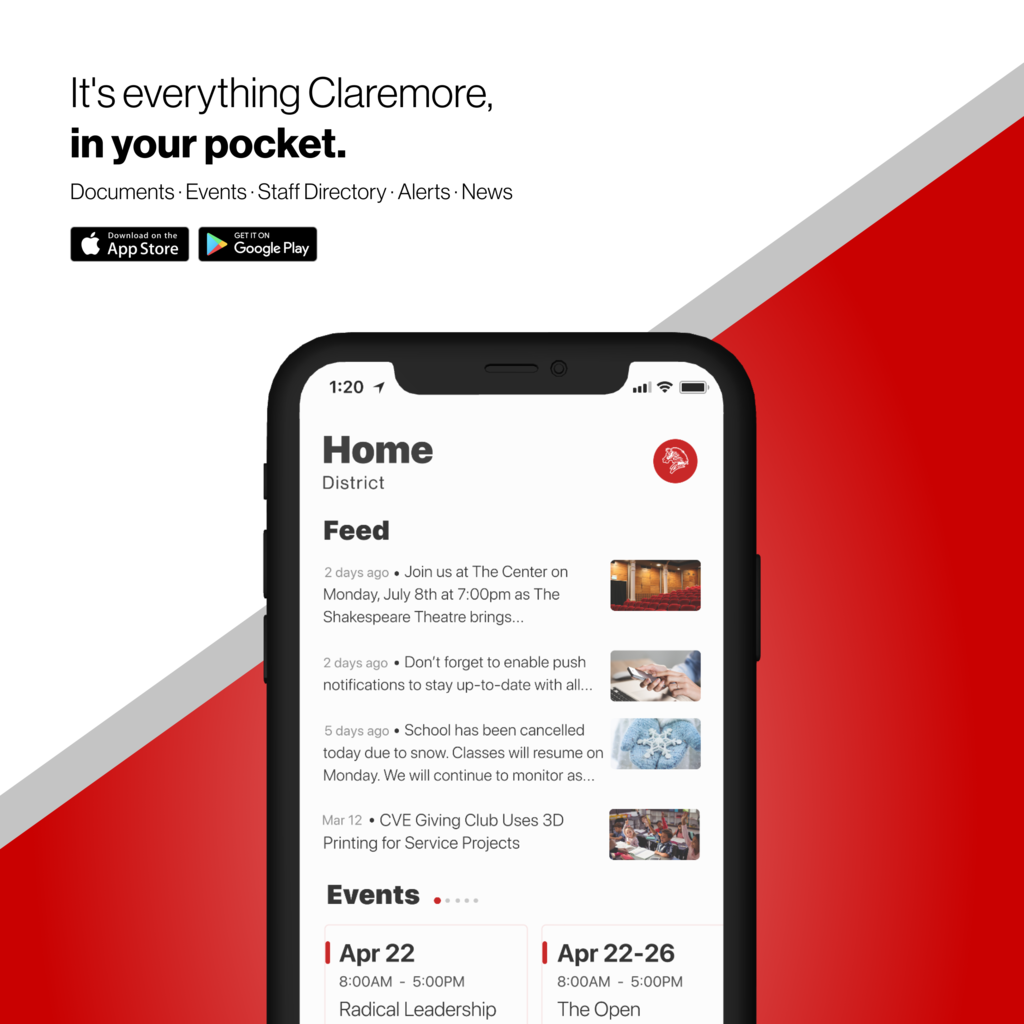 Congratulations to the new Pre-Engineering SkillsUSA Offers President- Caroline Crum Vice President- Dakota Culp Competition Coordinator- Matthew Roberts Community service Coordinator- Elijah Ritter Secretary- Gillian Quellar Treasurer- Cameron Glen Parliamentarian- Aidan Culp Reporter- Kale Radichel Historian- Alex Henning Chaplin- Logan Kelly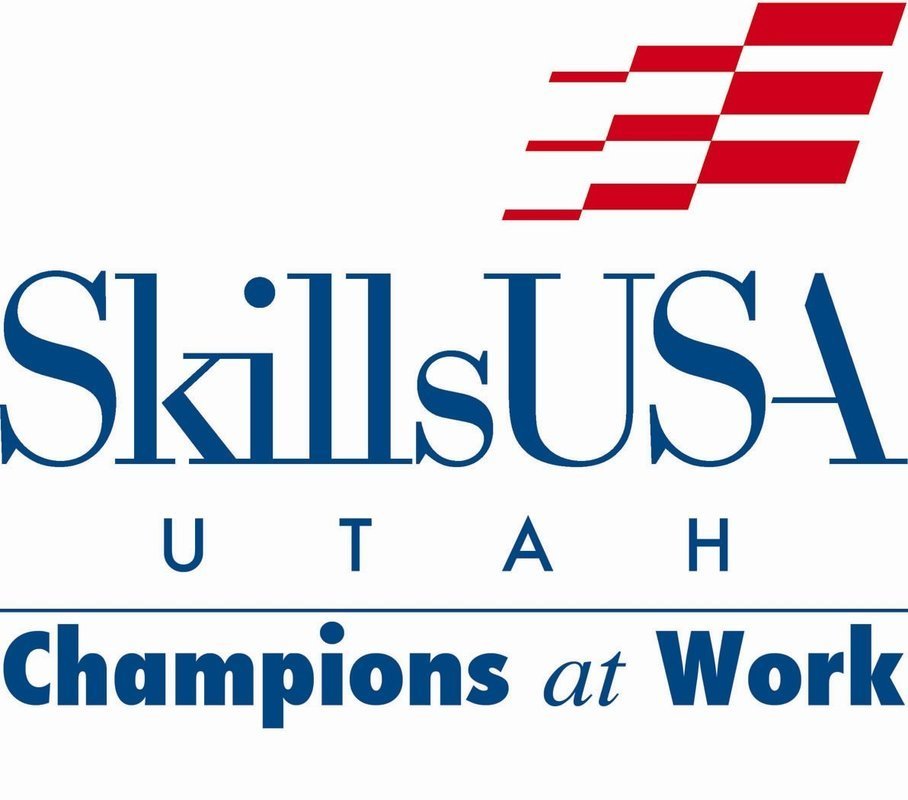 ART Mrs. Hoffer will have an open studio in her classroom, room 210, for students wishing to get extra help, or have a space to work on their art. Open studio will be from 3:35-5pm on Tuesday and Thursday.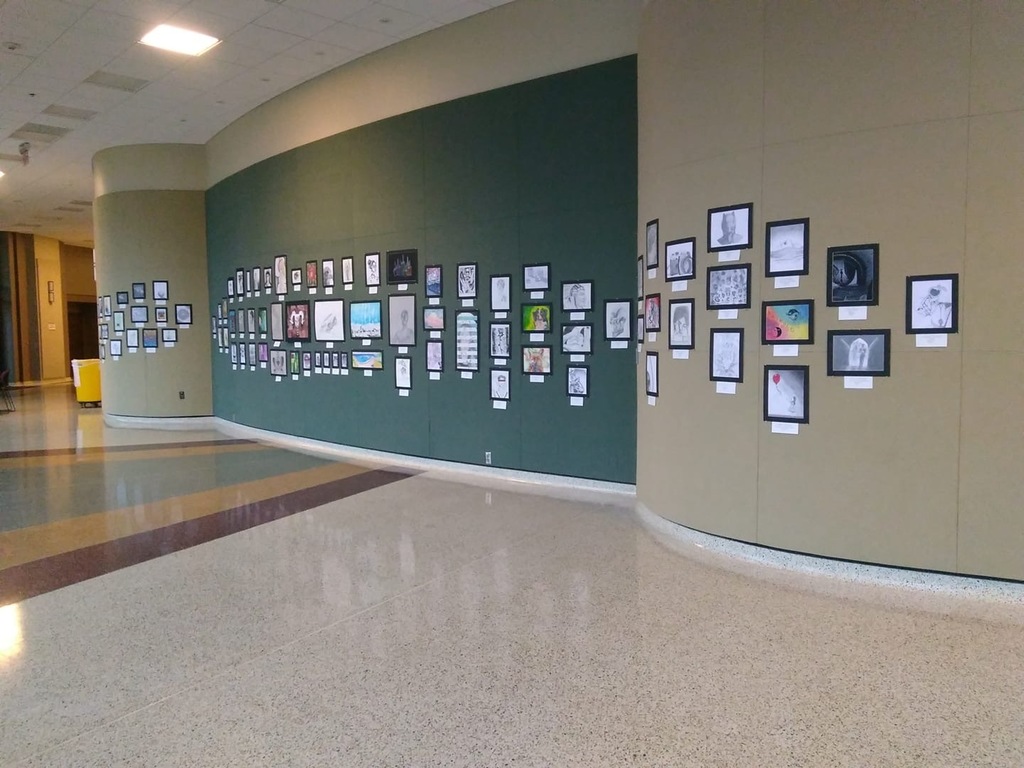 SCHOLARSHIPS - applications can be picked up outside the counseling offices - Room 101 Heisman High School Scholarship is now available to be completed online. If you're a senior with a GPA of 3.0 or better, participates in at least one sport, is involved with your community, Participates in volunteer services and has leadership skill this is a scholarship opportunity for you!

We have heard several people are having difficulties accessing the device protection plan on MySchoolBucks, so our Technology Instructional Specialist put together this #TechTipTuesday on Friday to help.
https://www.youtube.com/watch?v=EuFnjoPDmZg
#CPSZEBRAPRIDE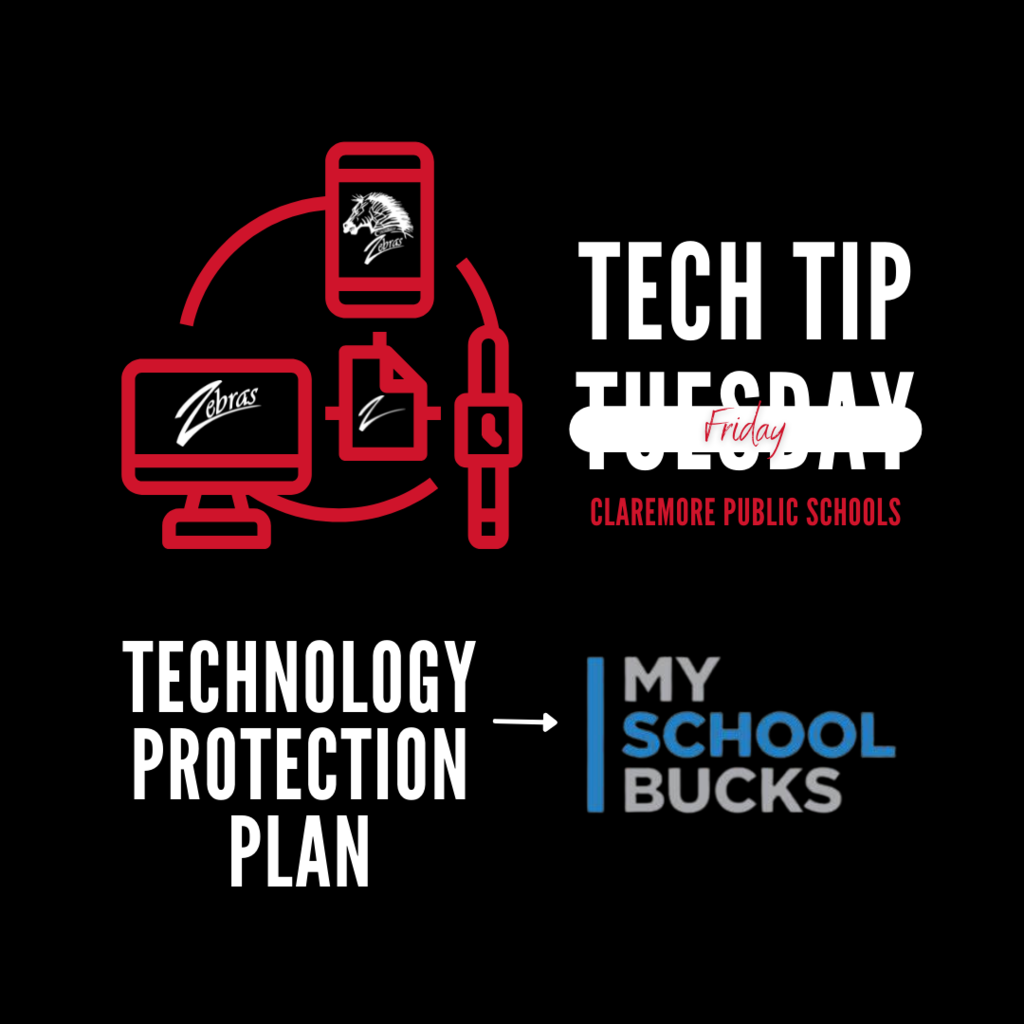 Setting the stage for success. FUZE / Freshman orientation at Claremore High School is about more than showing students around the building. It's about forming relationships, creating culture, and sharing a few laughs along the way. It's about building the #CPSZEBRAPRIDE! It does not end with Freshman Orientation. FUZE mentors will continue to host events for the freshman class throughout the year to help them acclimate to their new high school life.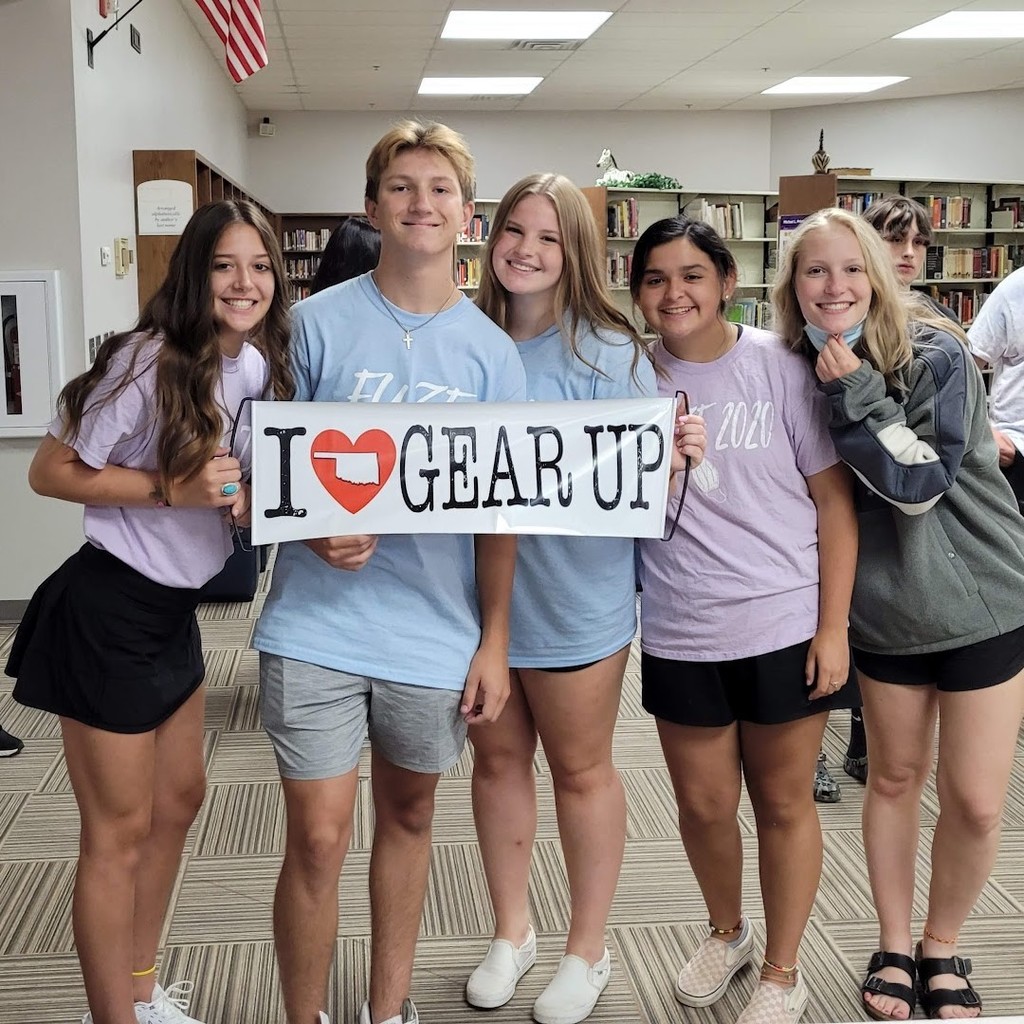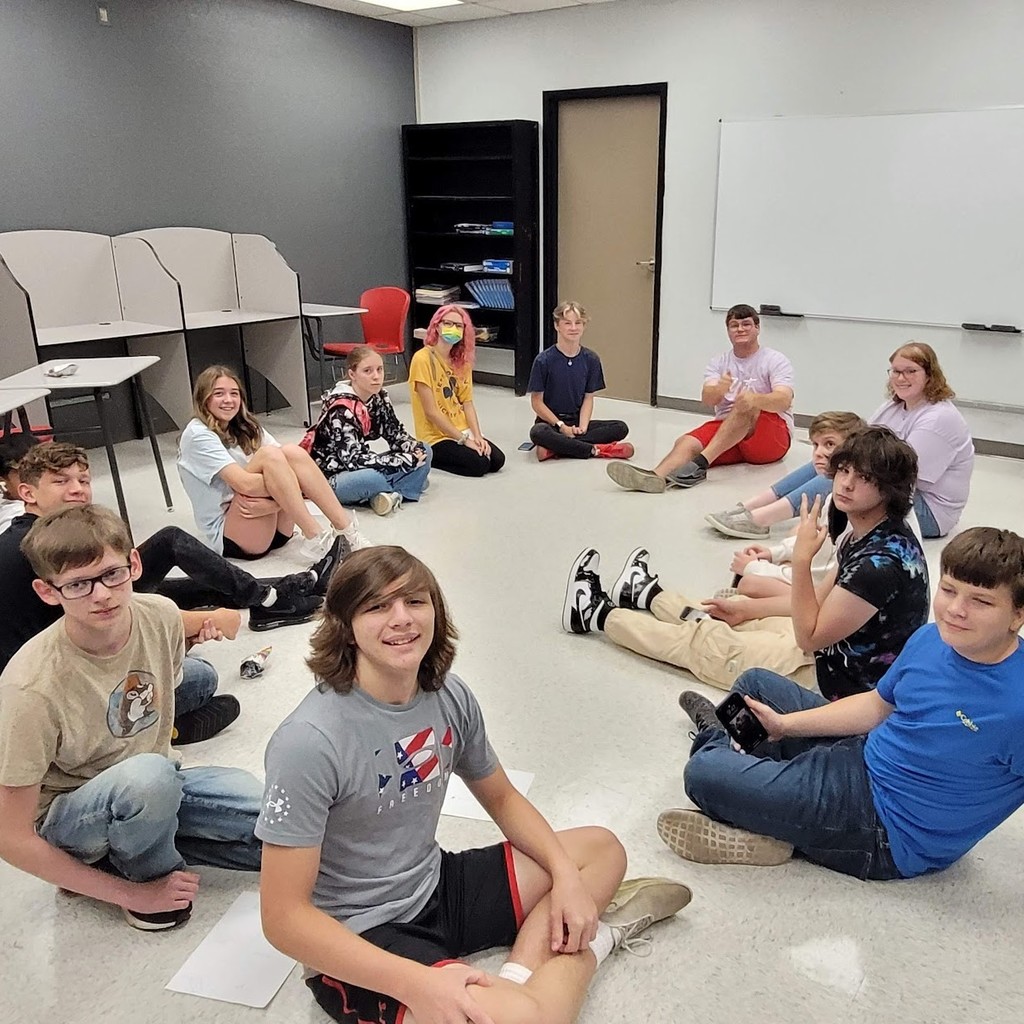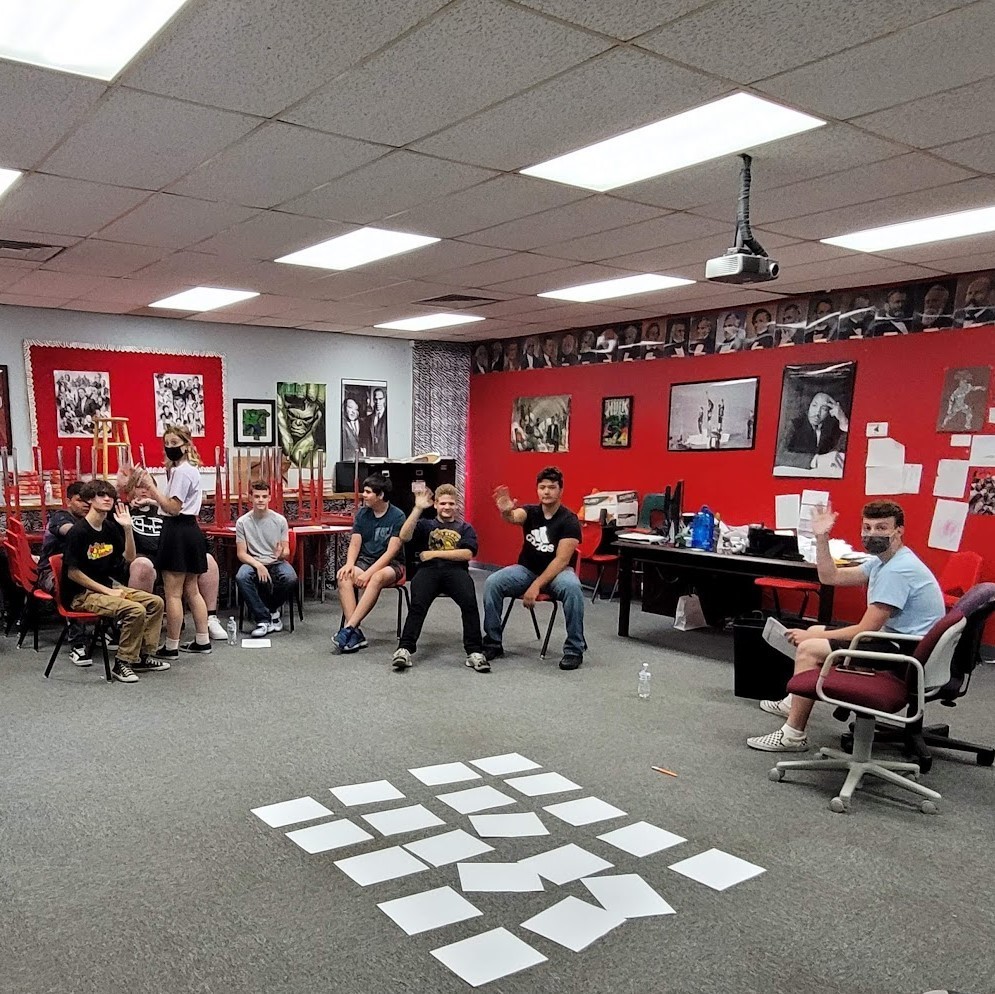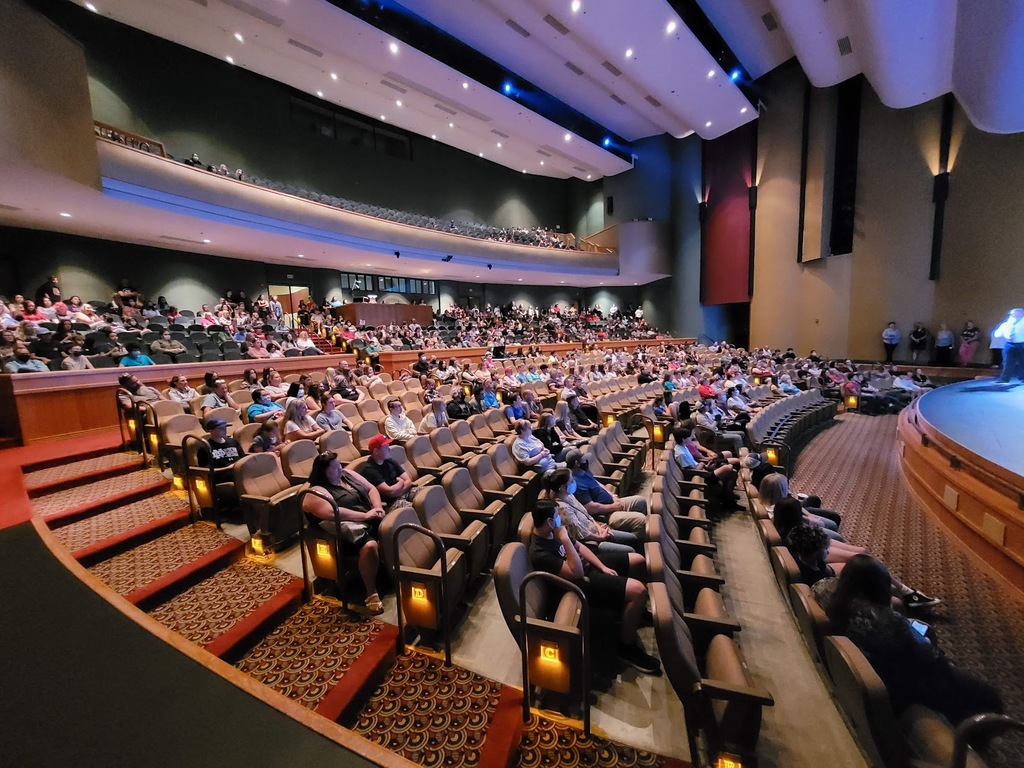 YEARBOOKS HAVE ARRIVED Current Students - pick your yearbook up from room 915 in between classes or after school. Class of 2021 - email
jwarden@claremore.k12.ok.us
and let her know when you can come by the new CHS front office and pick your yearbook up. She will have it waiting for you when you arrive.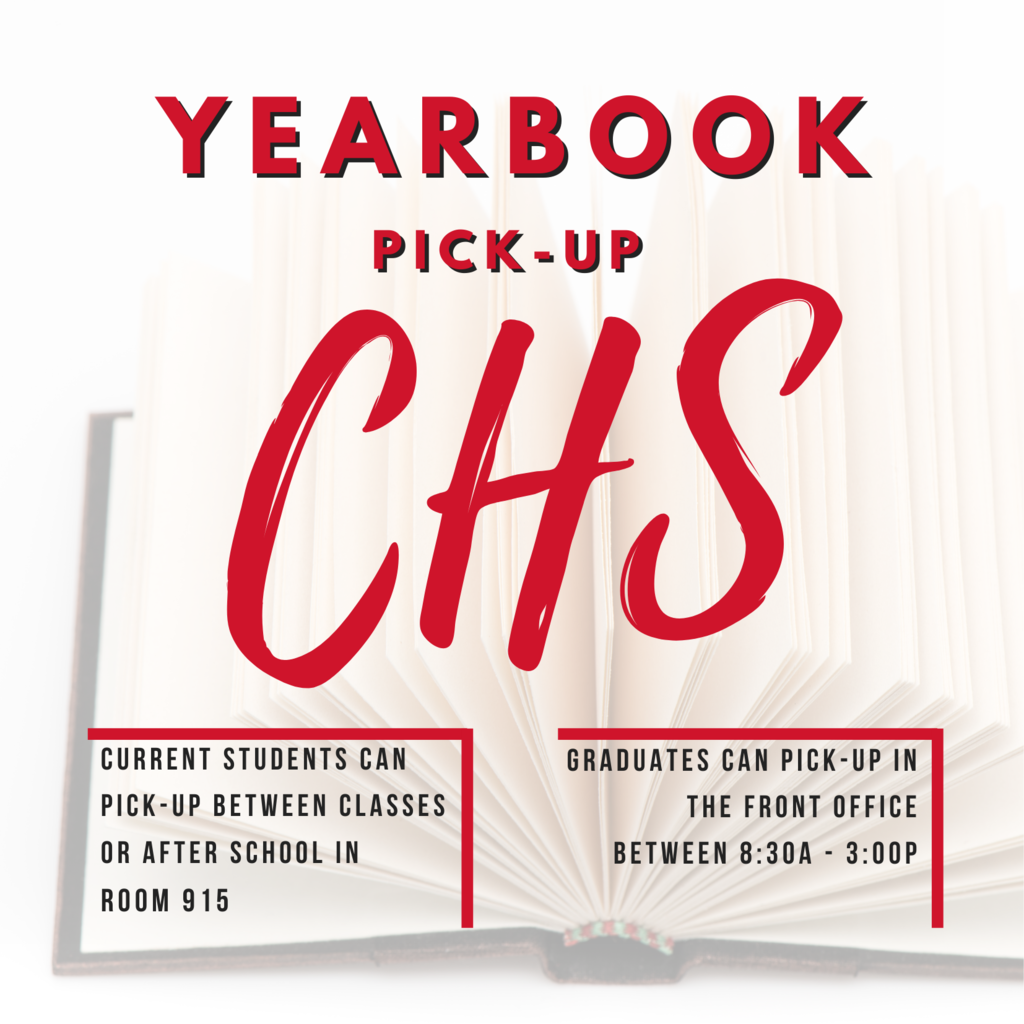 🚌 NOW HIRING BUS DRIVERS 🚌 JOIN OUR TEAM! Be the first smile our students see in the morning and the last smile they see as they head home. CPS is hiring bus drivers! We are looking for people who love kids, who value an opportunity to positively influence the lives of our students and see these young people as precious cargo. ▶
https://www.claremore.k12.ok.us/article/427405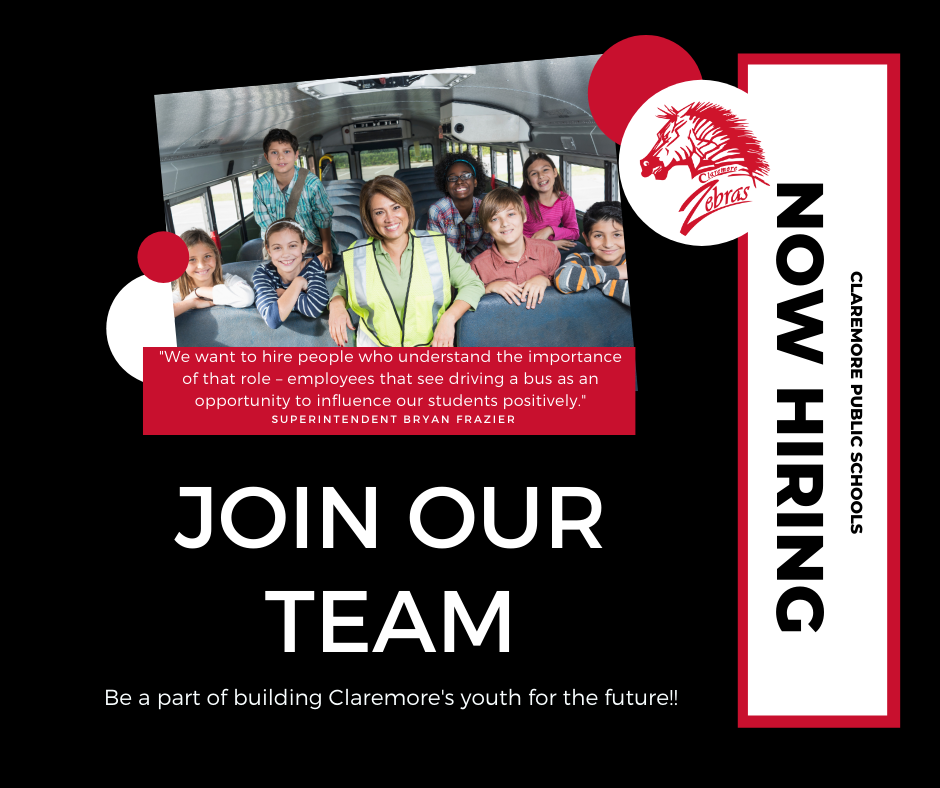 Senior Kai Shultz finished his summer by wrestling for team USA in Szarvas, Hungary. He captured 2nd place at a 10-country international world team Freestyle Wrestling Tournament and continued to train with the European world teams at a training camp while he was there. #CPSZEBRAPRIDE

Feeling the love from FUMC today! Special delivery of Treats for Teachers! #CPSZEBRAPRIDE

Fridays With Frazier... Welcome Back to School One thing we have learned this past year... Children need public schools! We are very excited to see you in the morning! ▶
https://youtu.be/TN8aXV31eqM

Claremore Public Schools will be distributing devices from August 11th - 13th, by appointment, to our VIRTUAL students. Acceptable Use Policy will need to be signed before you can take possession of this device. You will also have the option to purchase the annual Protection Plan for the device. The details of the plan are available through the MySchoolBucks app. You may pay electronically, on the link or in person when you pick up your device. Links are posted below and were sent to your emails. To expedite the process, you can complete the forms in advance of your appointment. 📅 Appointment Schedule:
https://calendly.com/claremoredevers/cvs-device-pickup?month=2021-08
📰 Acceptable Use / Protection Plan Online: myschoolbucks.com #CPSZEBRAPRIDE


The decision has been made and CPS announces the addition of Baseball at WRJH!!! A baseball informational meeting is scheduled for Thursday, August 12, 2021, at 6:30 PM in the high school cafeteria for ALL PLAYERS / PARENTS 7th - 12th grade. The future is looking even brighter for Claremore baseball! Contact: Coach Sherl
jsherl@claremore.k12.ok.us
- #CPSZEBRAPRIDE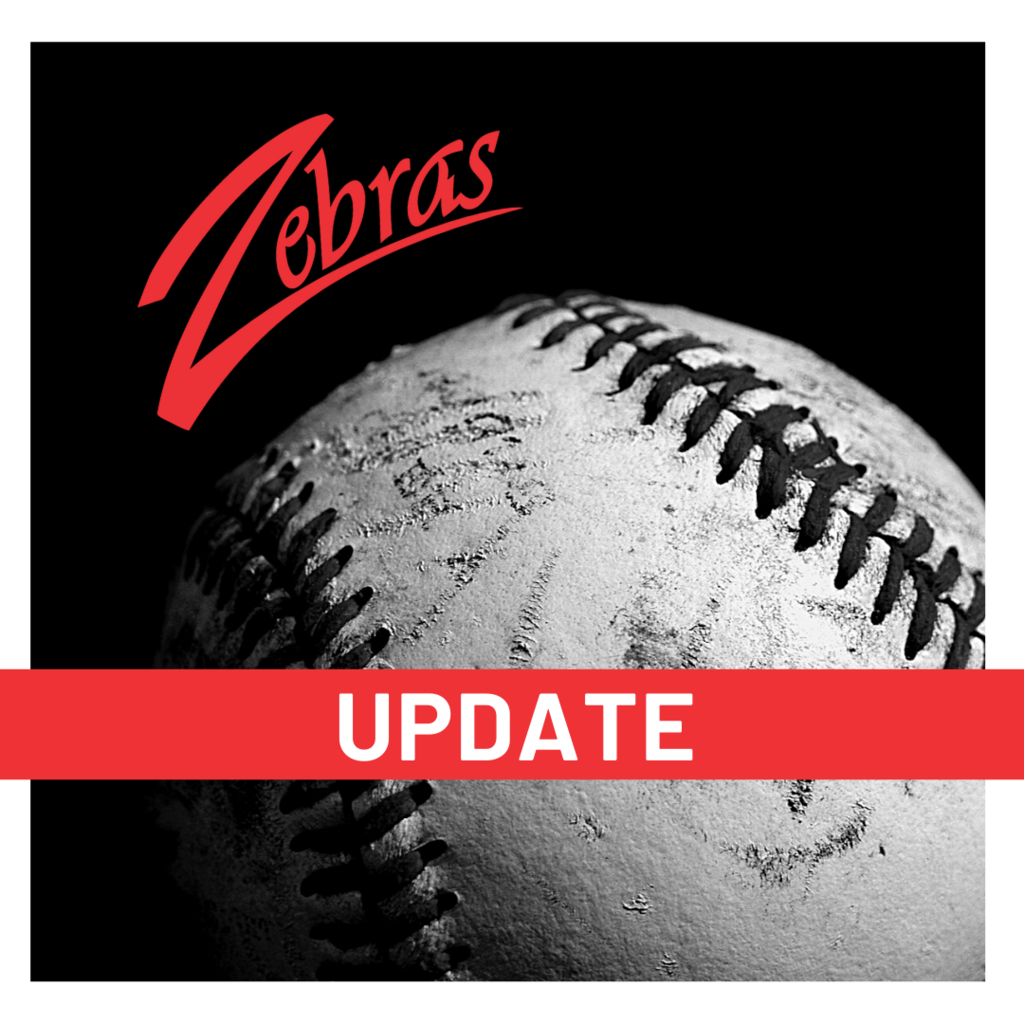 SENIORS the painting of parking spots has begun. There are spots still available for purchase. Contact Ms. Travis at
jbongard-travis@claremore.k12.ok.us
for details ASAP. All the spots have to be painted, cleaned up and dry by August 8th, so there is no time to waste. #CPSZEBRAPRIDE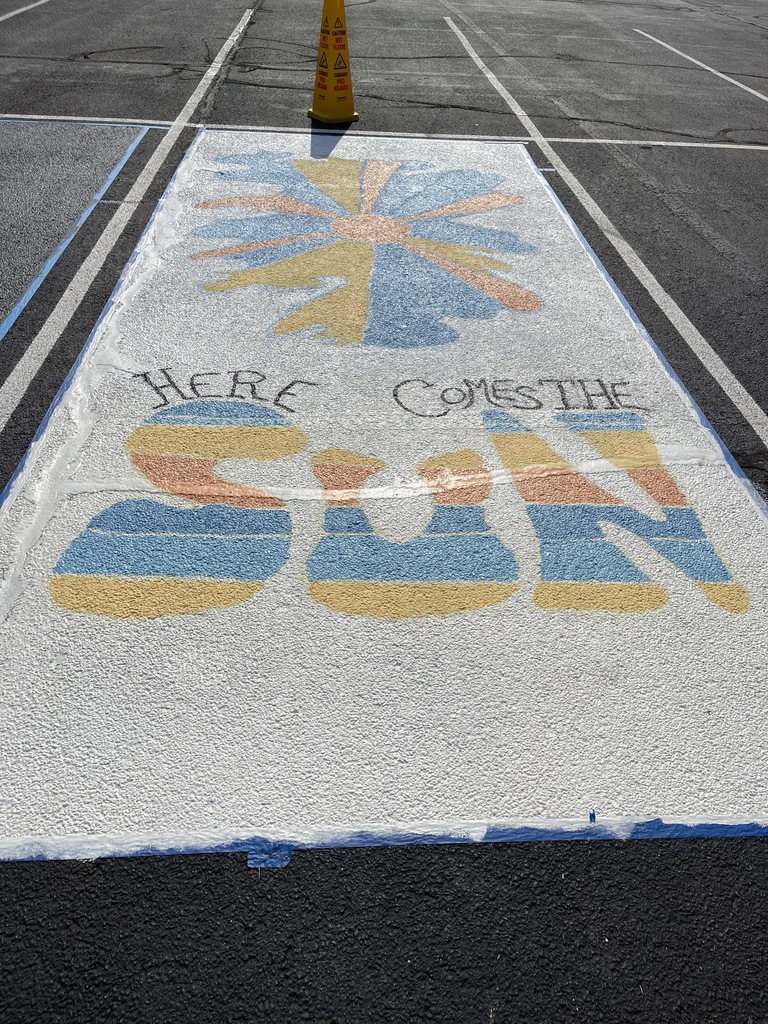 "Leadership is practiced not so much in words as in attitude and in actions." ~ Harold S. Geneen Busy week for Claremore FFA as they loaded up and headed off to the happiest place on earth. Brooklynn, Riley, Madison, Josh, Chason, Ethan and Hunter who are all attending Alumni Camp at Camp Tulakogee. Huge shoutout to Oklahoma FFA and everyone that helped make camp a memorable experience for these kids! #CPSZEBRAPRIDE