After competing with the top 12 bands last night, CHS band won 1st place in the Oologah Stallion Battalion Band Contest. Great job band! #gozebras!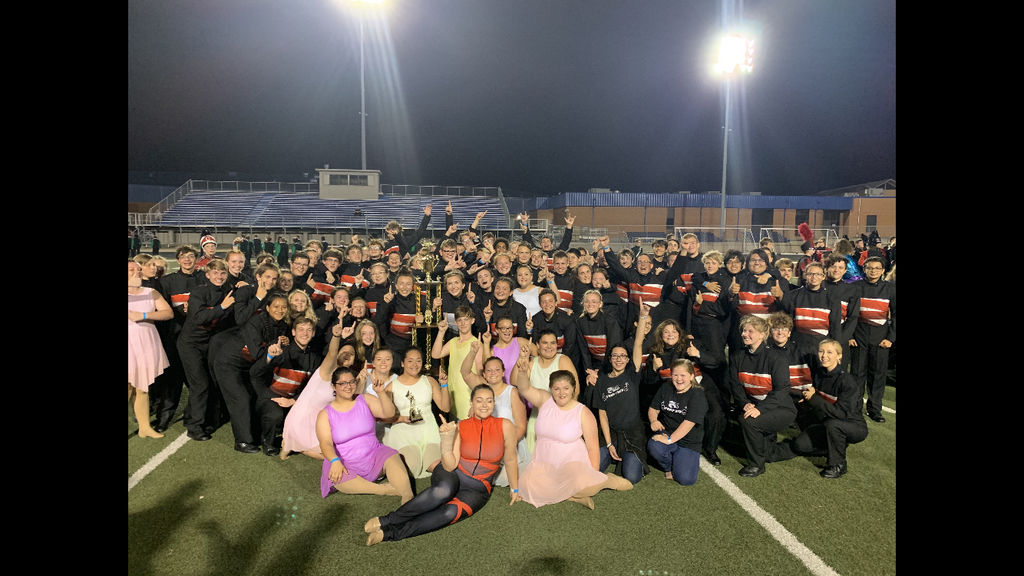 CHS Cheerleaders are State Runner-Up!! #gozebras #itsagreatdaytobeazebra

CHS Marching Band placed 1st in 5A and 2nd overall at Oologah Stallion Battalion. #gozebras #itsagreatdaytobeazebra

They may be Regional Champs, but they are not finished yet! Good luck to our cheer team as they take the mat on Saturday at ORU to compete for a STATE RING! Hope to see all our past, present, and future cheer families in the stands on Saturday and wear your #ZEBRARED and show your #CPSZEBRAPRIDE! #CPSZEBRAPRIDE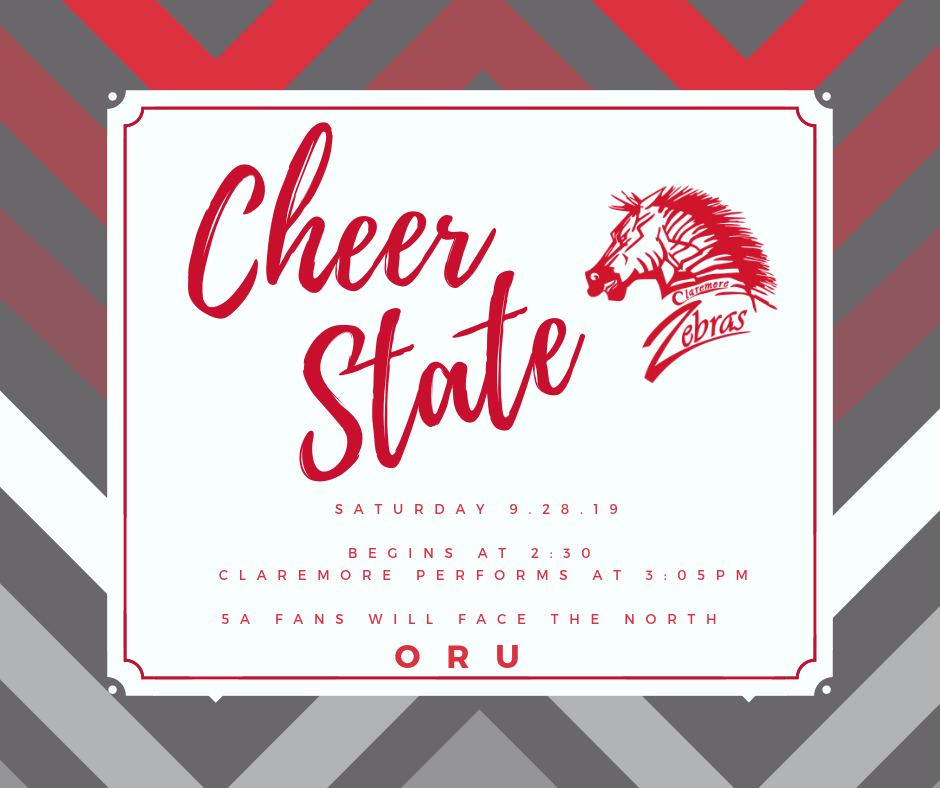 At Claremore Public Schools, we strive to create a work atmosphere for our teachers and staff that is collaborative, supportive, and stimulating. A productive learning environment for students depends on the ability of our teachers to share ideas and best practices with other educators and to have access to the most up-to-date training in the field of education. By recruiting the very best education professionals, we can be sure of the continued success of our students. While your kids won't be in our classrooms on September 30, all of our teachers and staff will be participating in professional development workshops presented by Solution Tree. This PLC training is made possible through the GEAR UP Grant and District PD. #CPSZEBRAPRIDE #STRONGSCHOOLSSTRONGCOMMUNITYZEBRASTRONG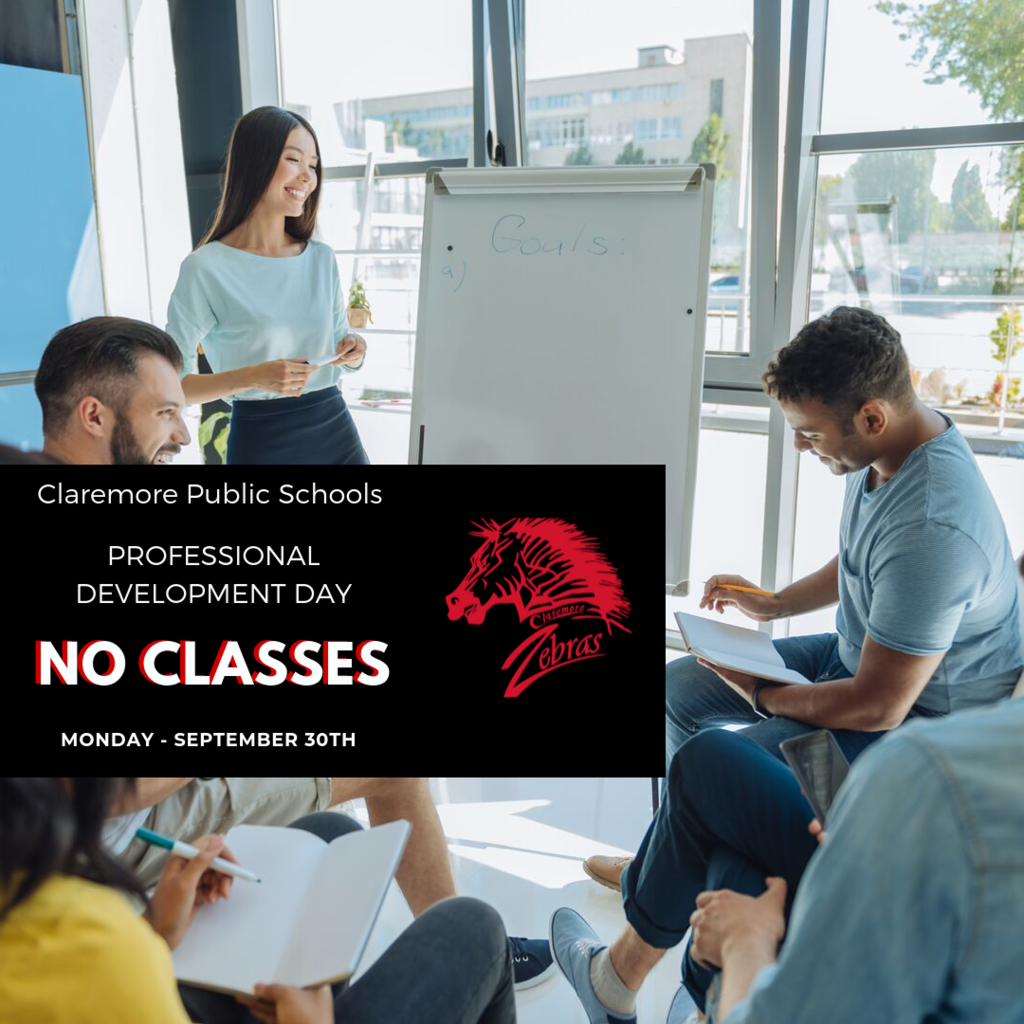 Share your #CPSZEBRAPRIDE with @Matt Whatley for his recent accomplishments! Today the Texas Rangers announced him as the Defensive Player of the Year for the entire organization. Once a Zebra - Always a Zebra #CPSZEBRAPRIDE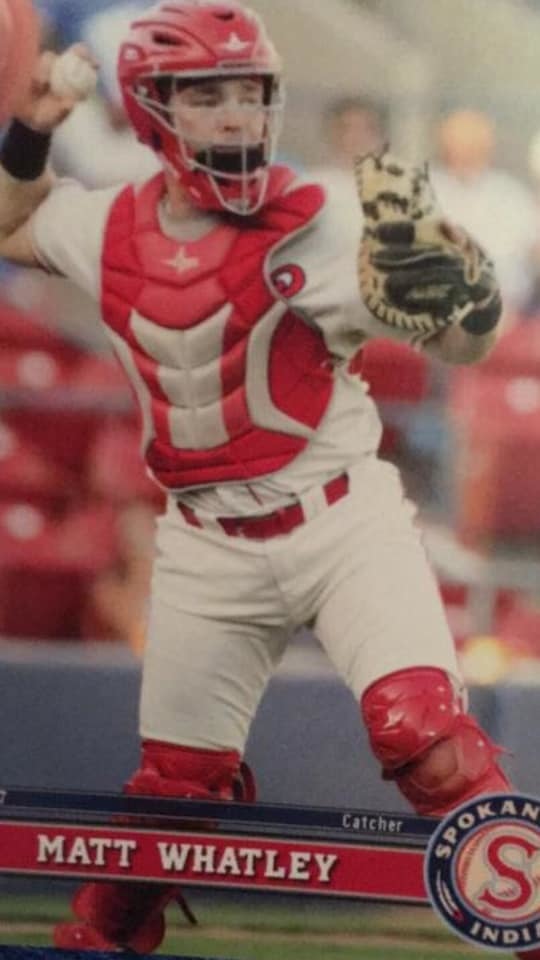 Claremore High School has announced their Students of the Month for September. These students, selected by their teachers, represent our school motto of "Excellence for All, Excellence from All." 9th: Rylee Yewell and Scout Cutsinger 10th: Caroline Crum and Blake Bacon 11th: Erin Kuykendall and Tyler Douthitt 12th: Jayla Hurt and Jace Hightower Our Corporate Partner, AXH, hosts a luncheon for these students at Main Street Tavern each month. AXH understands the importance of celebrating, rewarding, and creating opportunities to mentor these young people. Students get to interact with several professional representatives from AXH and discuss their classes, goals, and potential career choices. The student could be selected for their outstanding academics, excellent teamwork, most improved, or for demonstrating positive character. Students are nominated and voted on by the entire faculty. Here's a little about each recipient:
https://www.apptegy.net/s/news-cps-claremoreok/articles/chs-announces-september-students-of-the-month
#CPSZEBRAPRIDE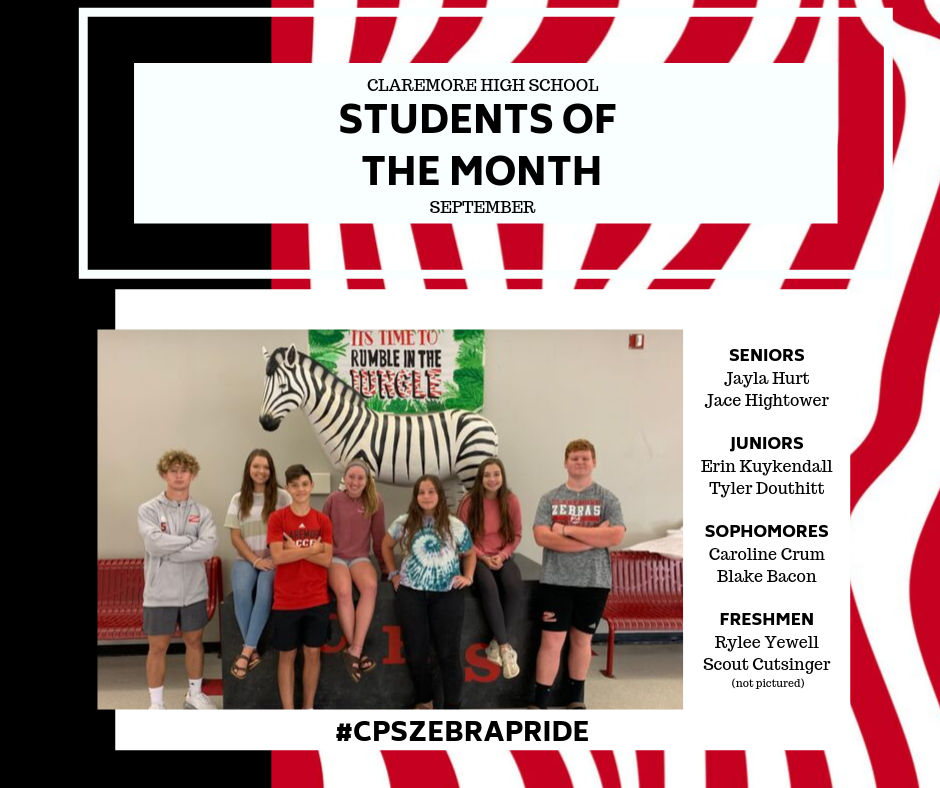 Just a reminder to complete your 2019-20 Free and Reduced Application by Monday, September 30 to continue receiving meal benefits AND potentially qualify for College Admission Fee waivers, additional 2 Free ACT testing opportunities and more. Apply online at
www.myschoolapps.com
#CPSZEBRAPRIDE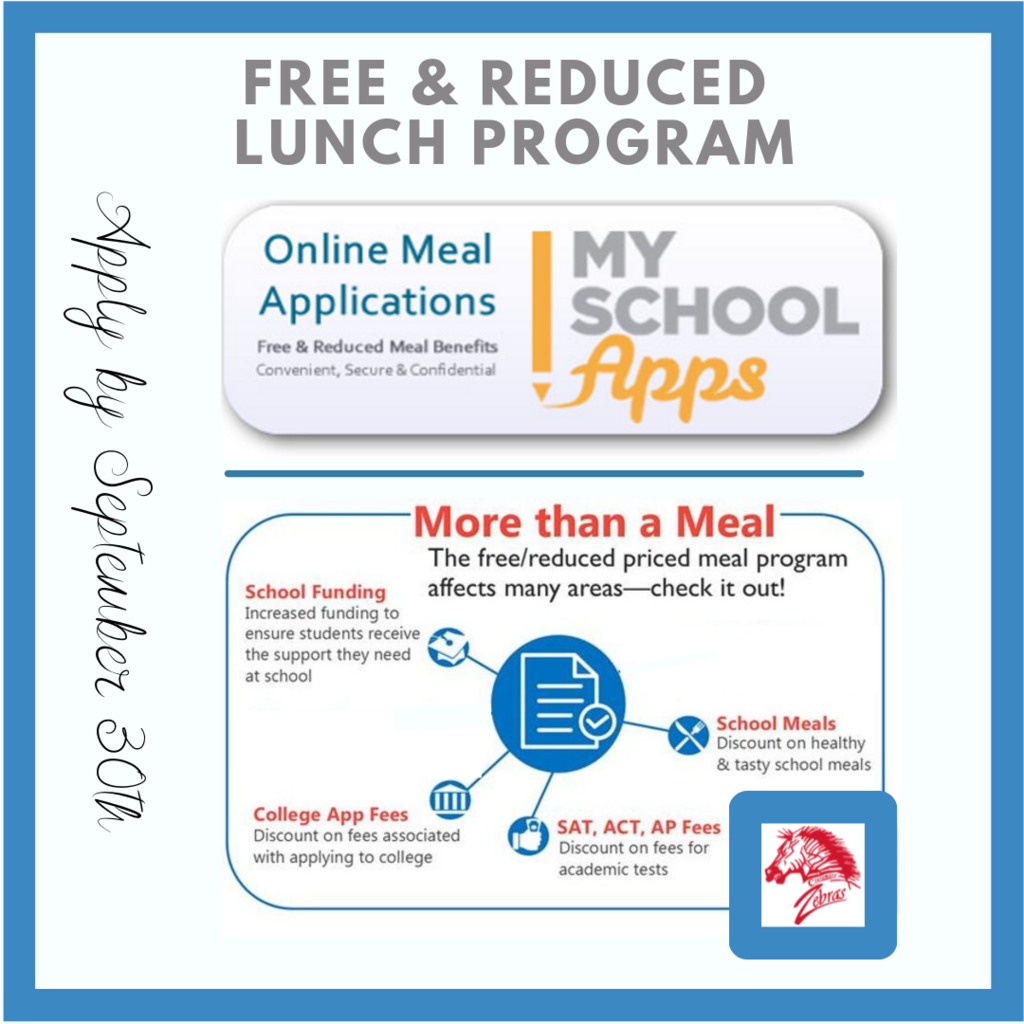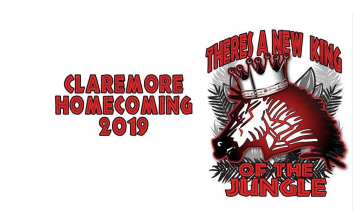 Tradition never graduates! Today is game day and CHS football players asked some of their teachers to support them by wearing their jerseys. Teachers pour into the lives of these student-athletes, and it's an honor to have a player ask you to wear their jersey. Today they acknowledged the heart, the spirit, and the dedication they share whether on a field or in a classroom. If you can't be in the stands, you can watch the game on
https://www.youtube.com/channel/UCRArRSn9zZqtgYFQ8g2aarQ
#CPSZEBRAPRIDE #ZEBRARED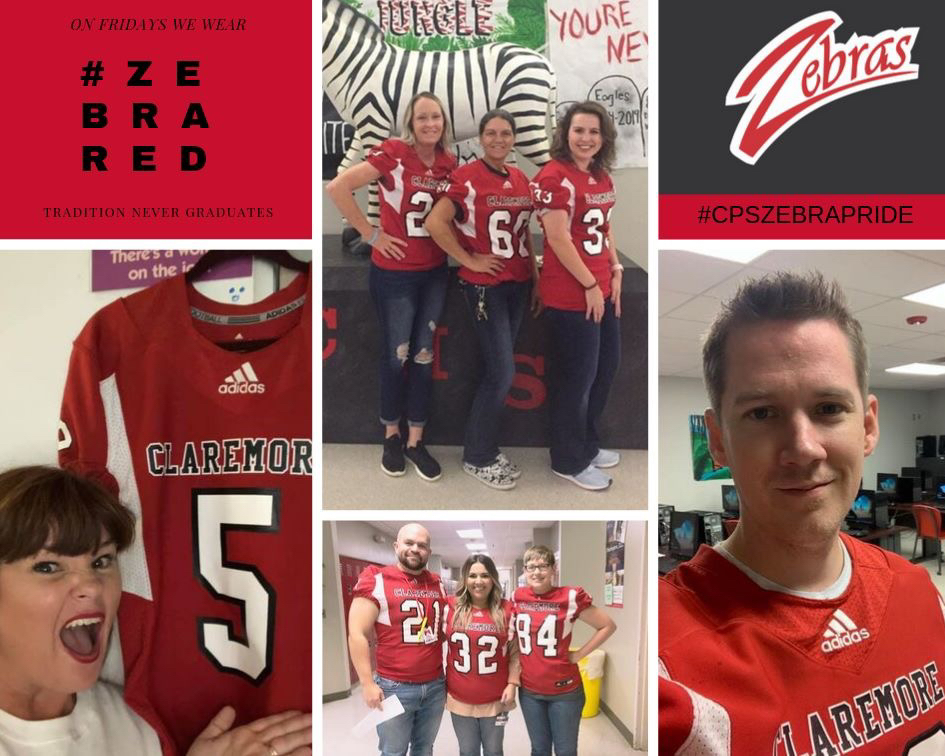 Friday Night Football is a family friendly community event. CHS Art Club is helping our fans show their #CPSZEBRAPRIDE at each home game. We hope to see you in the stands in your #ZEBRARED cheering on our team!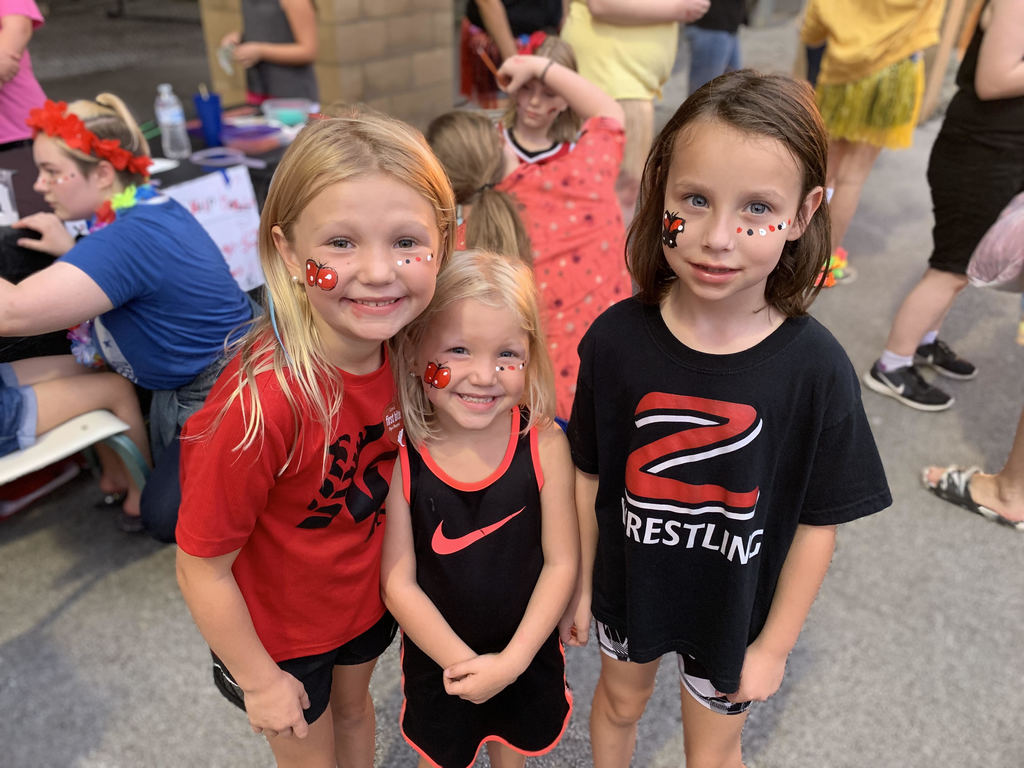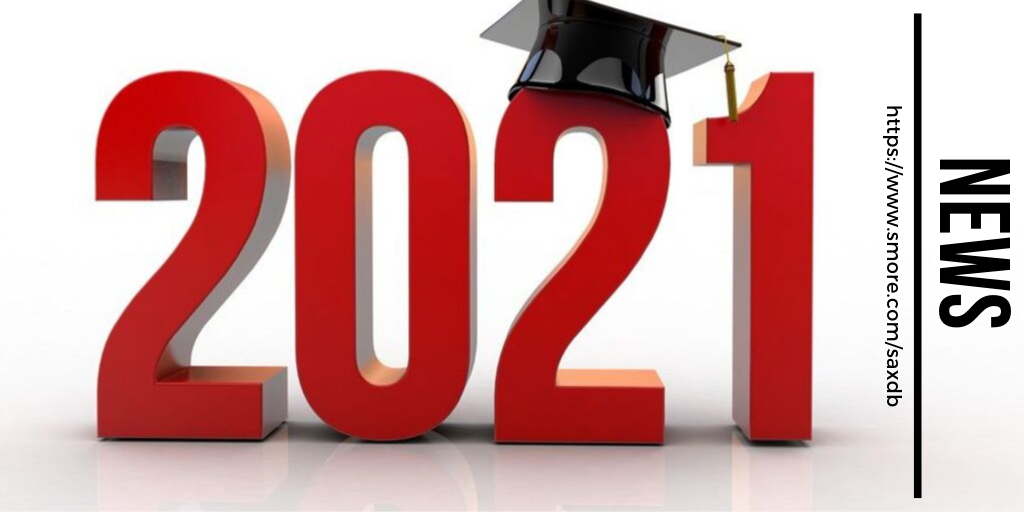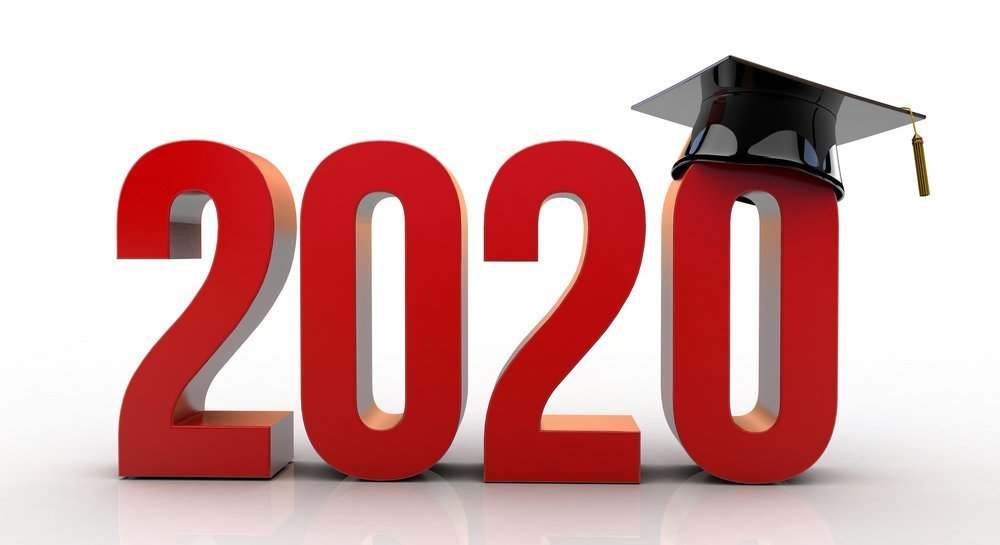 Professional teachers are made in the preparation; in the day in and day out of their discipline. They are made as they execute their training in the trenches and on the grand stage. They are made in the quite (okay, it's never really quiet) and in the noisy hallways and classrooms of their schools. They are made in the heart of a person - a person that chooses excellence, chooses compassion, chooses to invest in others, chooses to love. Claremore Public Schools is overflowing with #CPSZEBRAPRIDE for the professional teacher Mrs. Michelle Rahn is.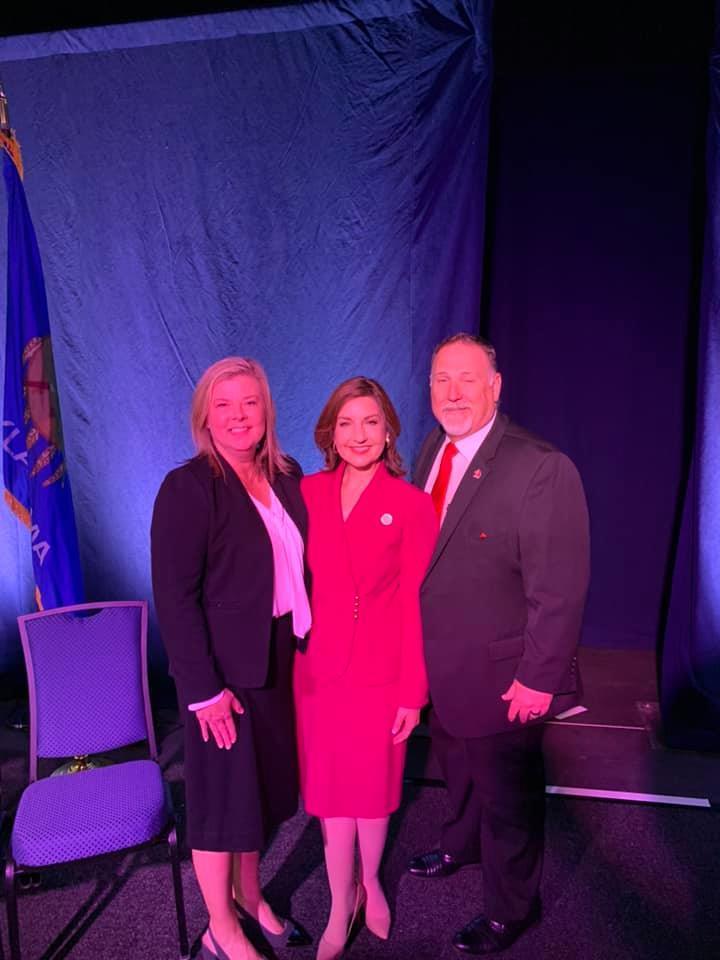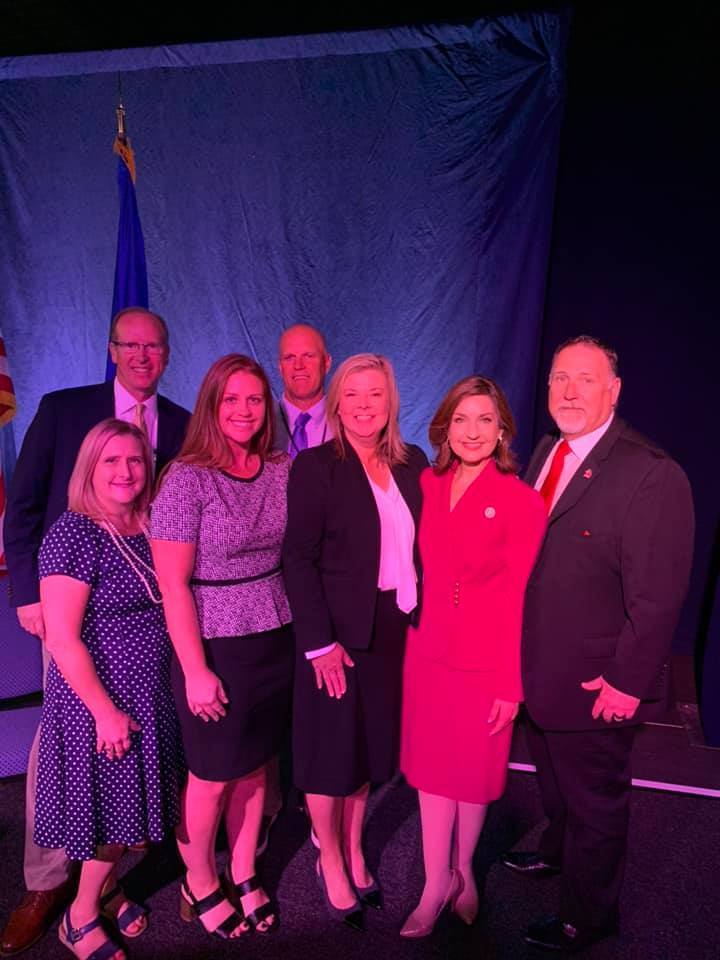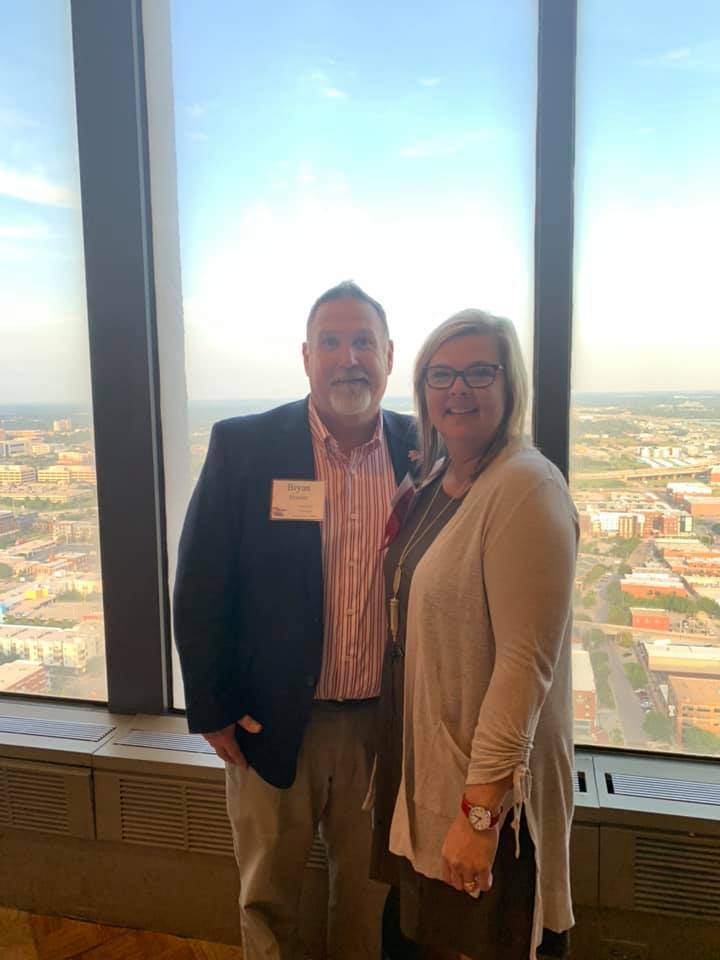 SENIOR PARENTS it's hard to believe we are already planning for the end of the year. The last time the Class of 2020 will be all together as a group. To help keep everyone informed the GRAD BASH committee invites you to like the After Graduation Party Facebook page. Committee Chair - Heather Zickefoose
https://www.facebook.com/ChsAfterGraduationParty/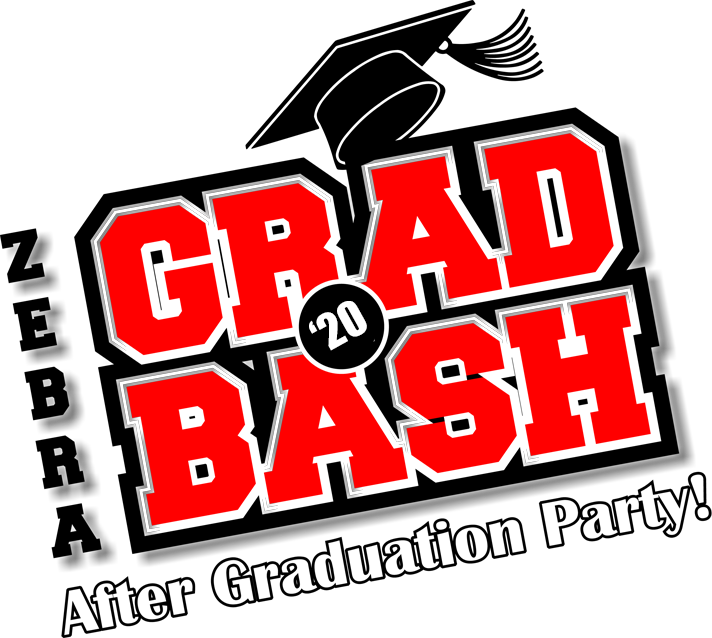 The Zebras easily handled the Edison Eagles 18-1 in a district game yesterday. Lady Zebra Softball fans… Sponsor Appreciation Night will be held tomorrow, September 19, 2019, before the Bishop Kelley game at 4:45. We would like to recognize our sponsors for their contribution and support. As you know, their contributions have allowed us to continue offering an exceptional experience for our student-athletes and coaches. If your work schedule allows, please join us early to recognize these folks and to show appreciation. #CPSZEBRAPRIDE

Tomorrow the State Department of Education will announce the Oklahoma Teacher of the Year. Claremore's, Michelle Rahn, is one of those top 12 finalists. We are proud to have her represent our school system. Her enthusiasm, pursuit of excellence, and desire to inspire this generation of critical thinkers defines #CPSZEBRAPRIDE! ​