Kindergarten students work hard on their CVC words. A CVC word is made up of a consonant, vowel, and consonant sound. When a vowel is followed by a consonant, it is a closed syllable and makes the vowel say its sound. Cat is an example of a CVC word This is an important skill for Kindergarteners!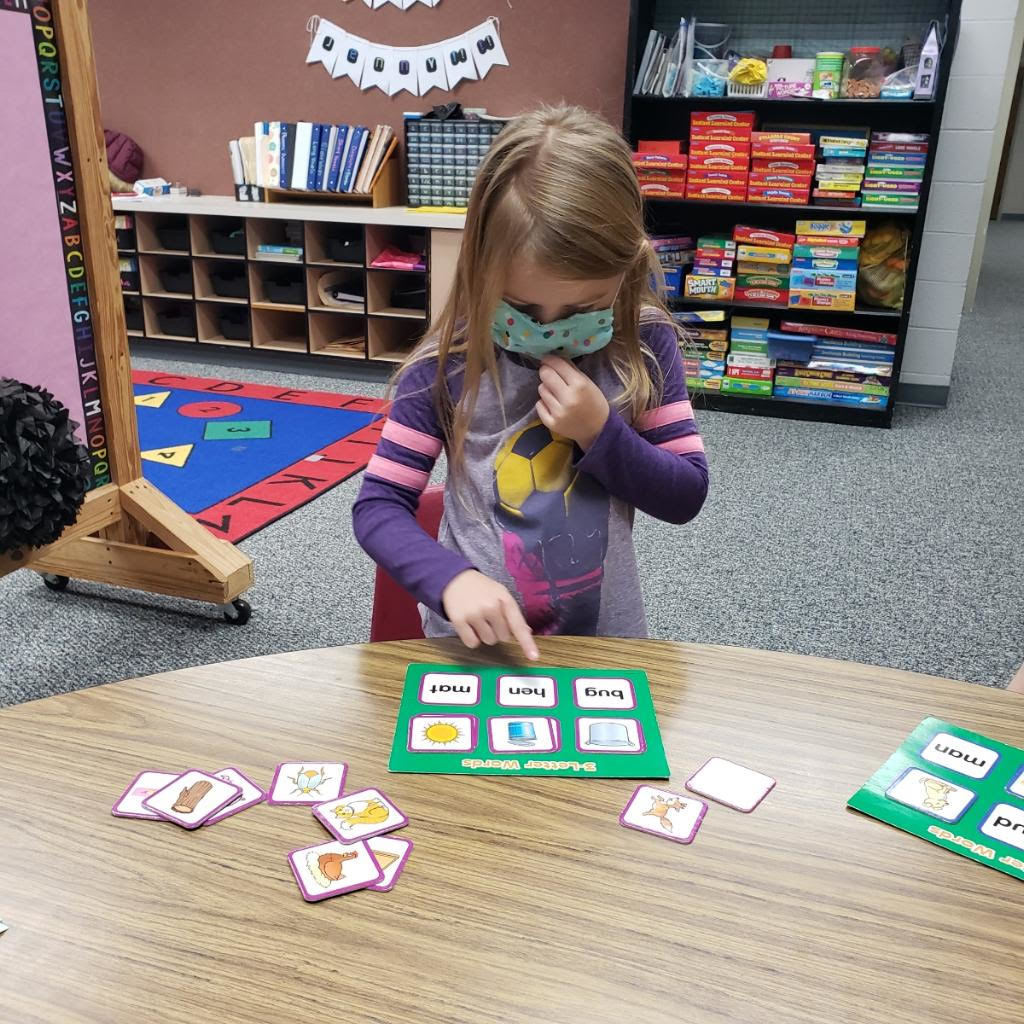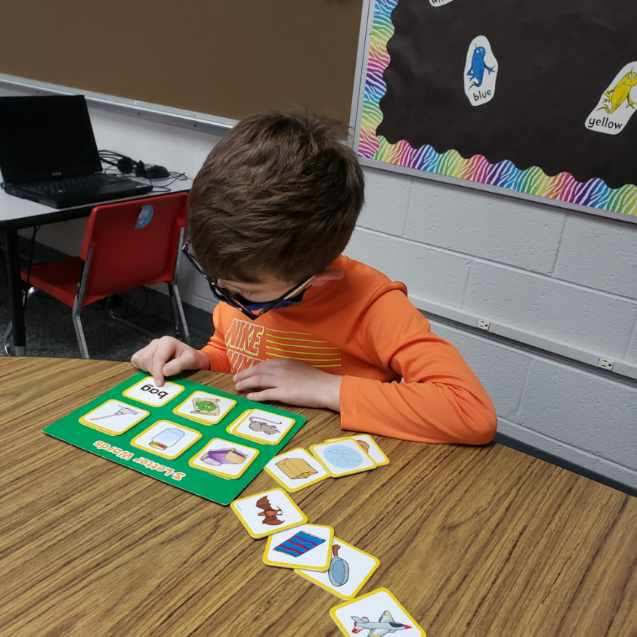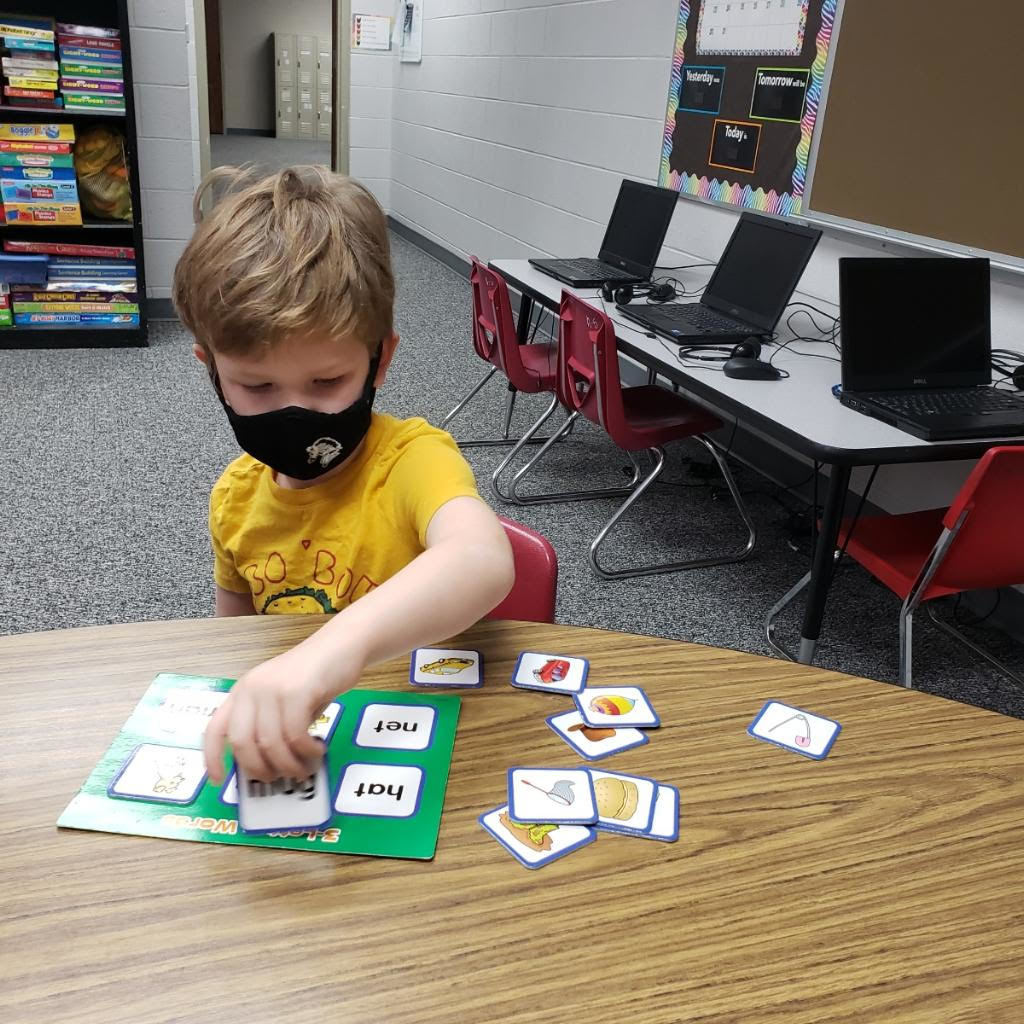 My name is Lindsey Wilson. I teach Pre-K. I have been in education for 2 years and have been at CPS for both of those years. I have been married 15 years to my husband Jared. We have a son, Eli, in 8th grade at the JR High. Our daughter Mira is in 2nd grade here at Claremont. Also can't forget our two dogs, Justice and Maggie. I love to spend time with my family - hiking together and doing crafts with my daughter. My favorite quote is: "Decide what to be and go be it." -The Avett Brothers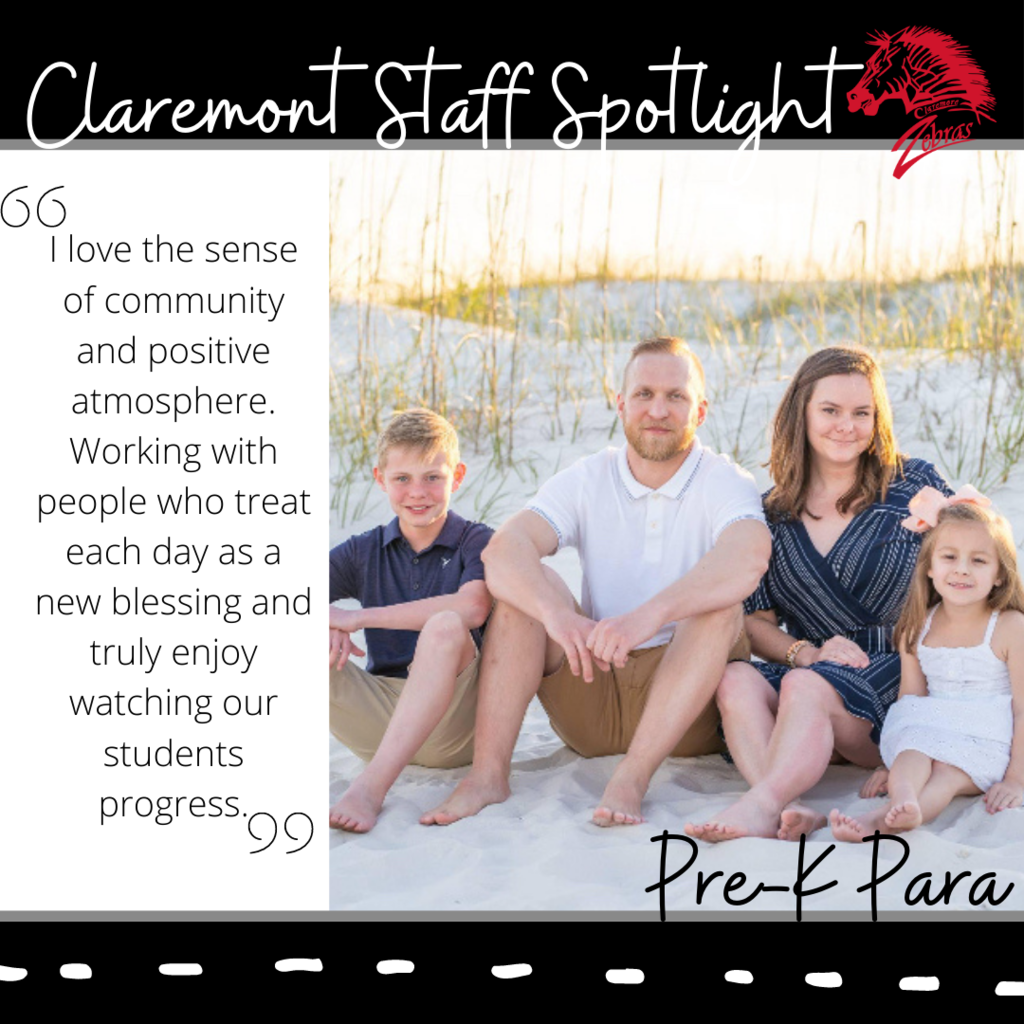 On this Wellness Wednesday, we are featuring Mrs. Bowen's 5th grade class. On Wednesdays they do yoga in their classroom. After their exercise, the class takes a minute to sit and reflect.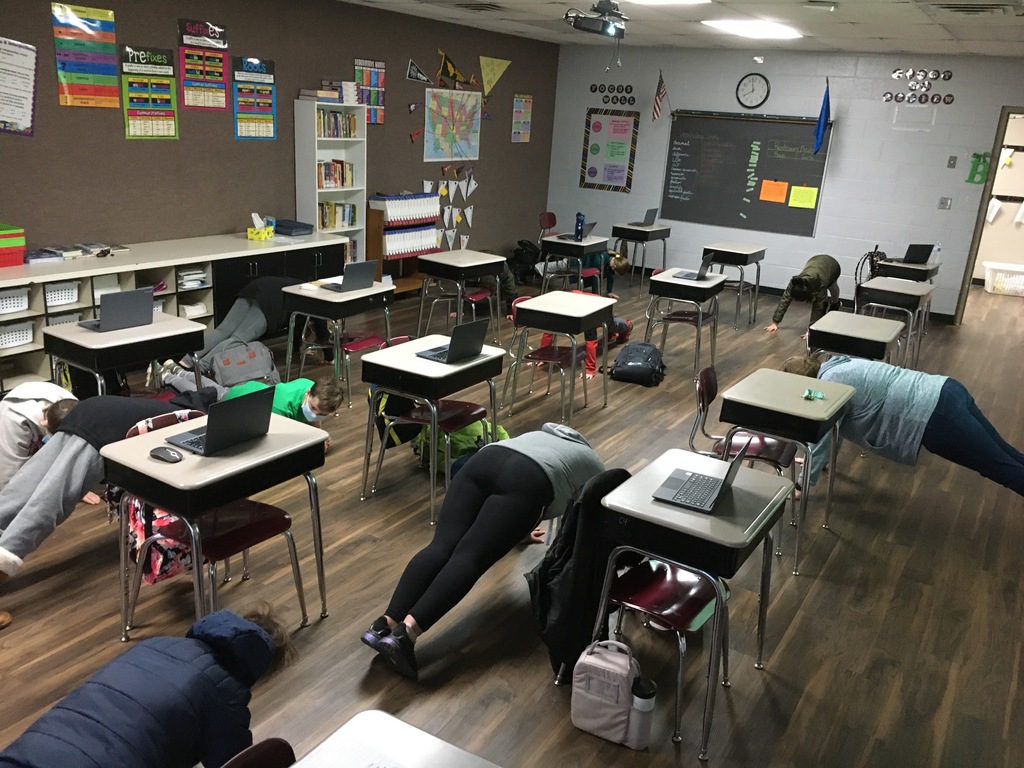 My name is Bethany Ogden. I am a para for 4th/5th grade. I have been in education for 7 years, 6 of those being with CPS. I attended Rogers State University and have an Associates in Arts in Elementary Education. My daughter, Mia attends Claremont and is in 3rd grade. I have taught dance for 18 years and also love to read, craft, and watch Mia barrel race.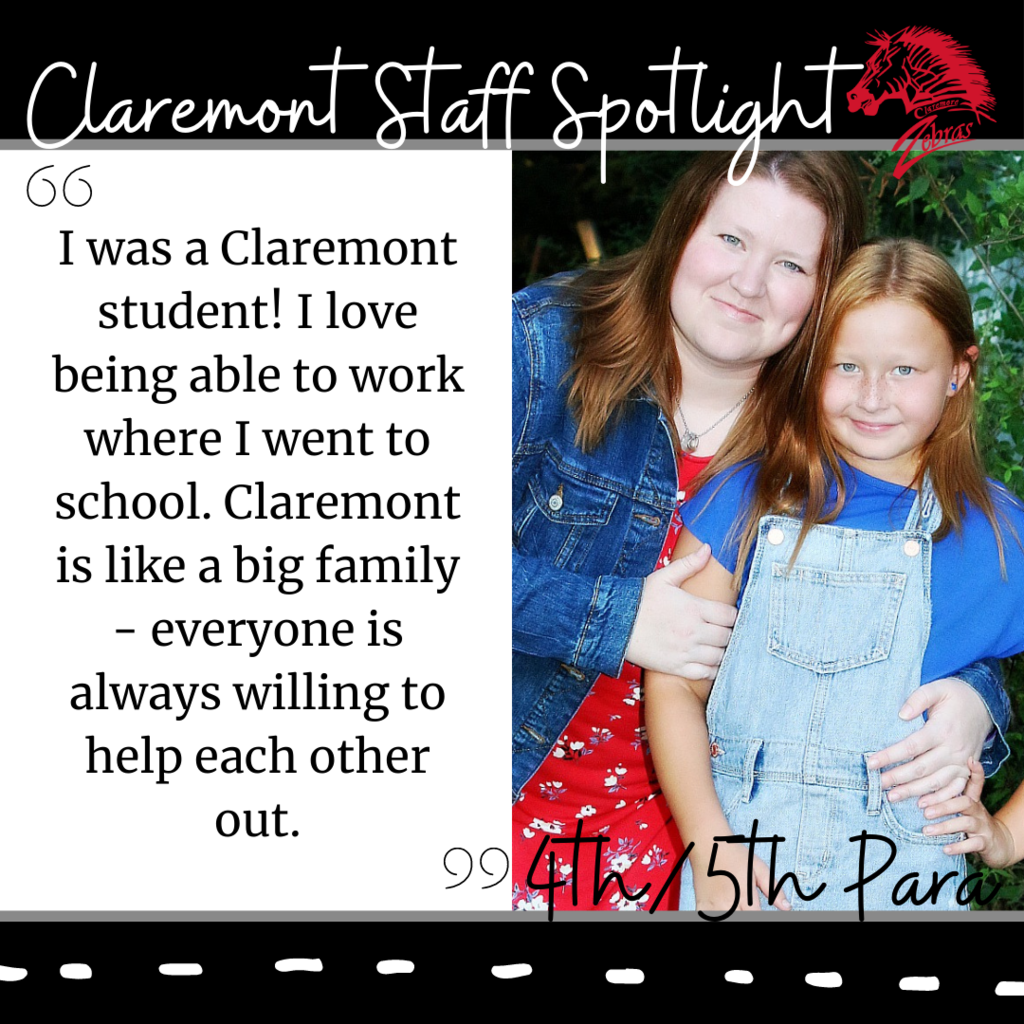 PUBLIC SERVICE ANNOUNCEMENT Rogers Co Health Dept. is now testing without appointments. Drive-through testing is available Monday through Thursday from 3 - 4 PM and Friday mornings from 8:30 - 9:30 AM. No cost and no insurance needed. Must wear a mask and stay in the car. Renetta Harrison, MHR, CEP-Health Educator Rogers County Health Department 2664 N Hwy 88 918-341-3166- office CPS #WellnessWednesday

It's #TechTipTuesday Claremore is a Google School, and the Google Workspaces Suite offers many useful tools to complete homework assignments and teach students. One of the most useful options is the Google Chrome Sync feature which keeps all bookmarks, links, and a user's account information synced across all the devices. This week's #TechTipTuesday will show users how to turn on Chrome Sync, so everything follows the user across all devices! Facebook:
https://www.facebook.com/ClaremorePublicSchools/videos/682043512514530
YouTube:
https://youtu.be/QPRTYhLI31g
#CPSZEBRAPRIDE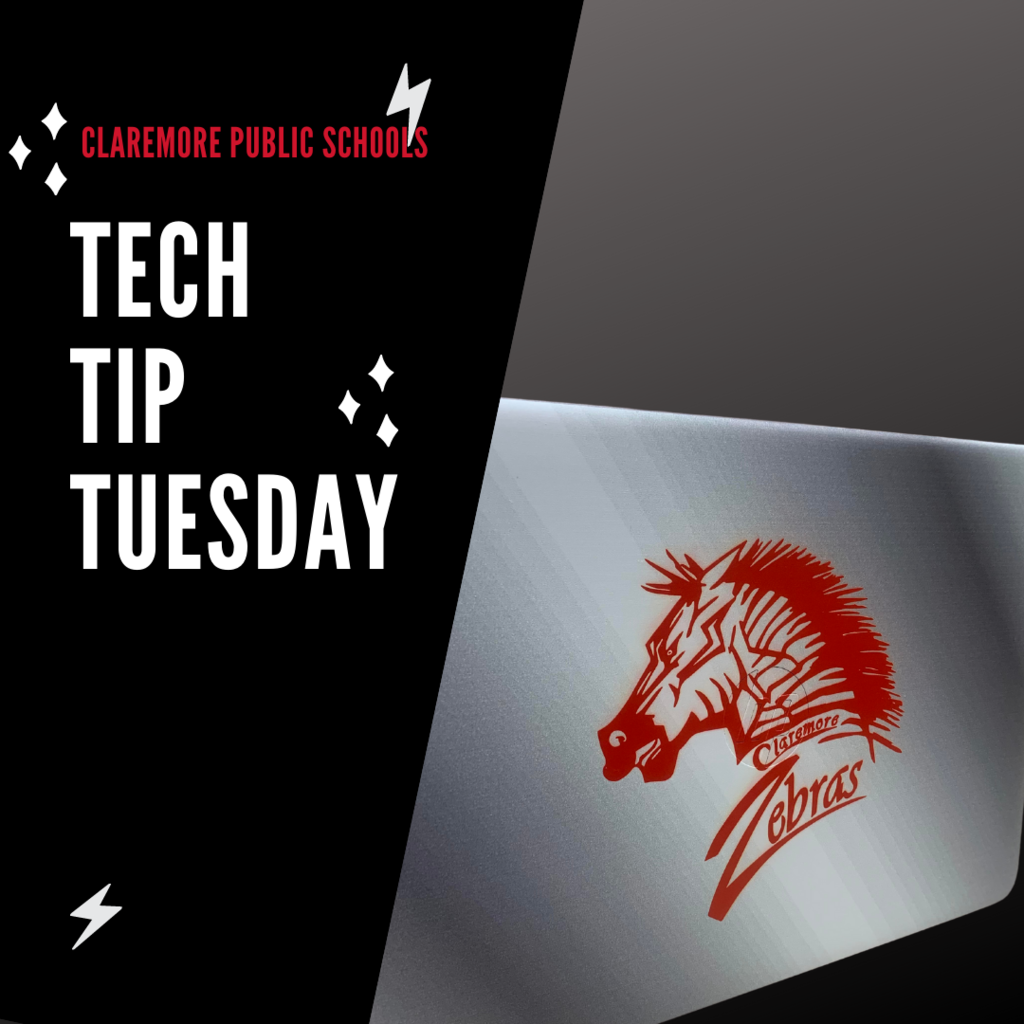 Parents and girls are invited to join us via Zoom to participate in a fun activity and learn about Girl Scouts! You can RSVP at gseok.org/claremore. Marla O'Fallon Membership Development Manager 918-745-5232
mofallon@gseok.org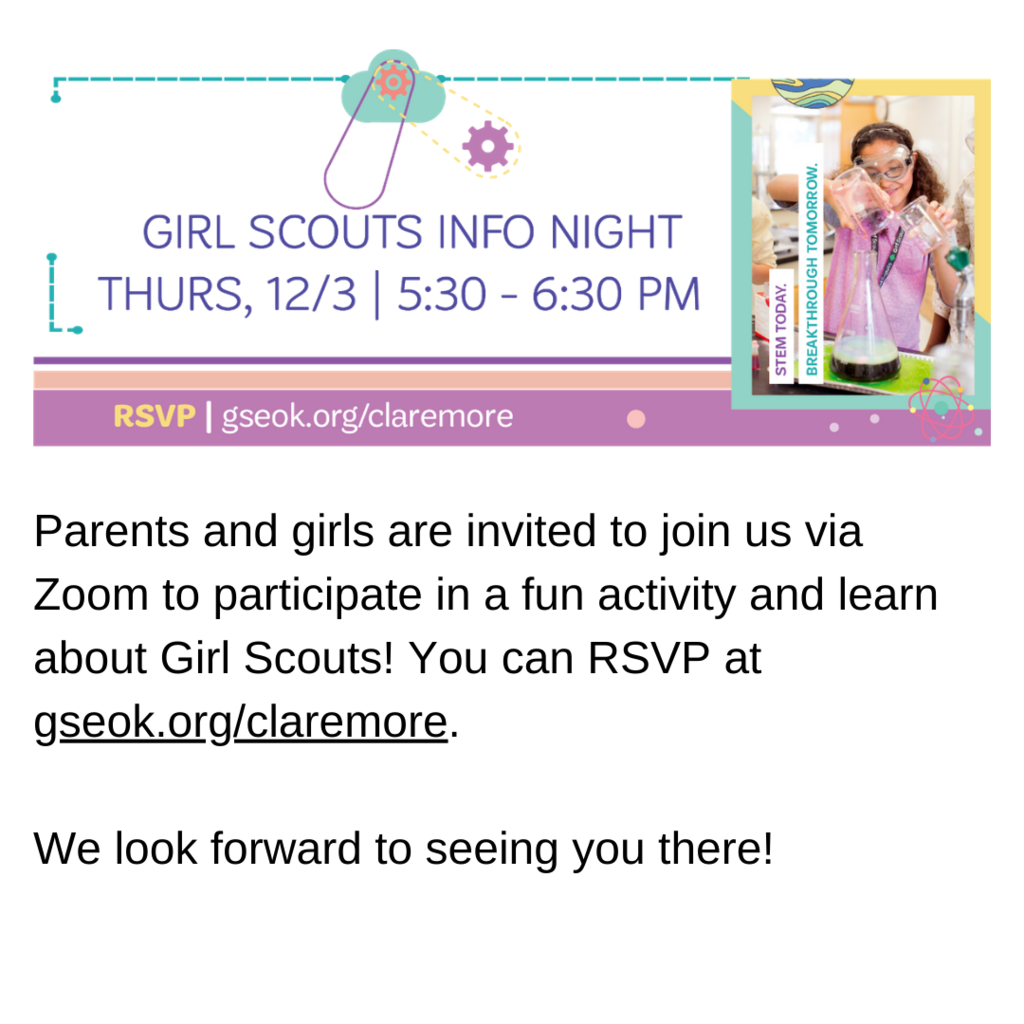 Before break, 4th grade students in Mrs. Harrisons class made butter. They worked on forming a hypotheses -"what happens when the cream is shaken?" , making observations - "solids are starting to form." and forming a conclusion with this project - "cream makes butter!"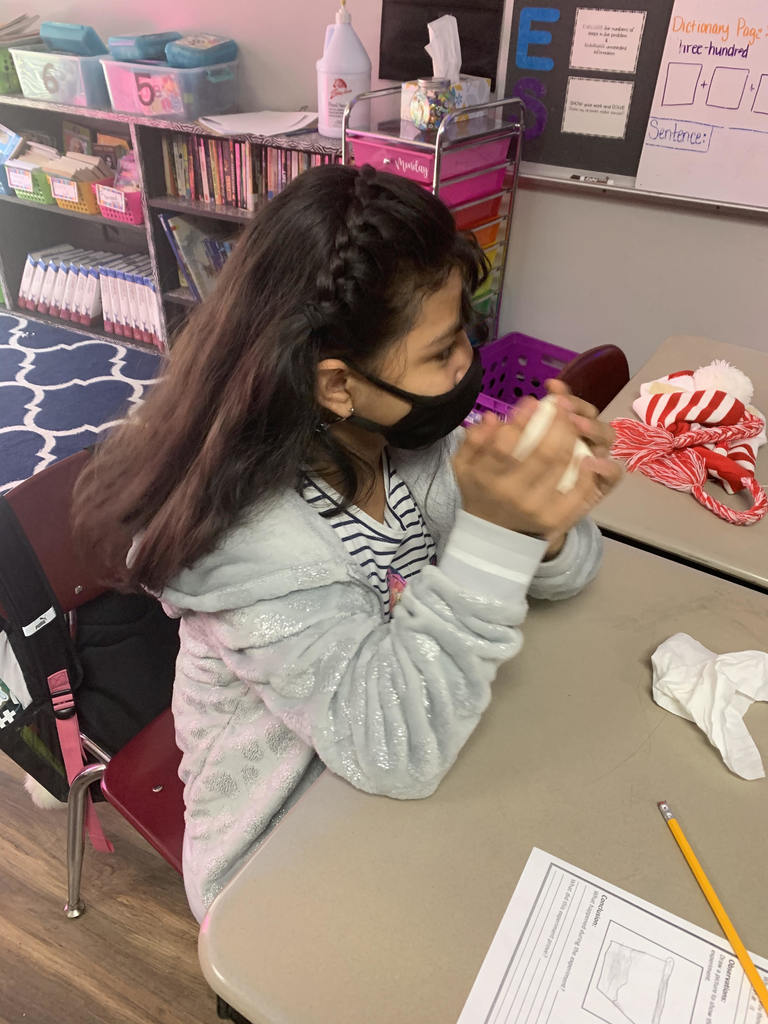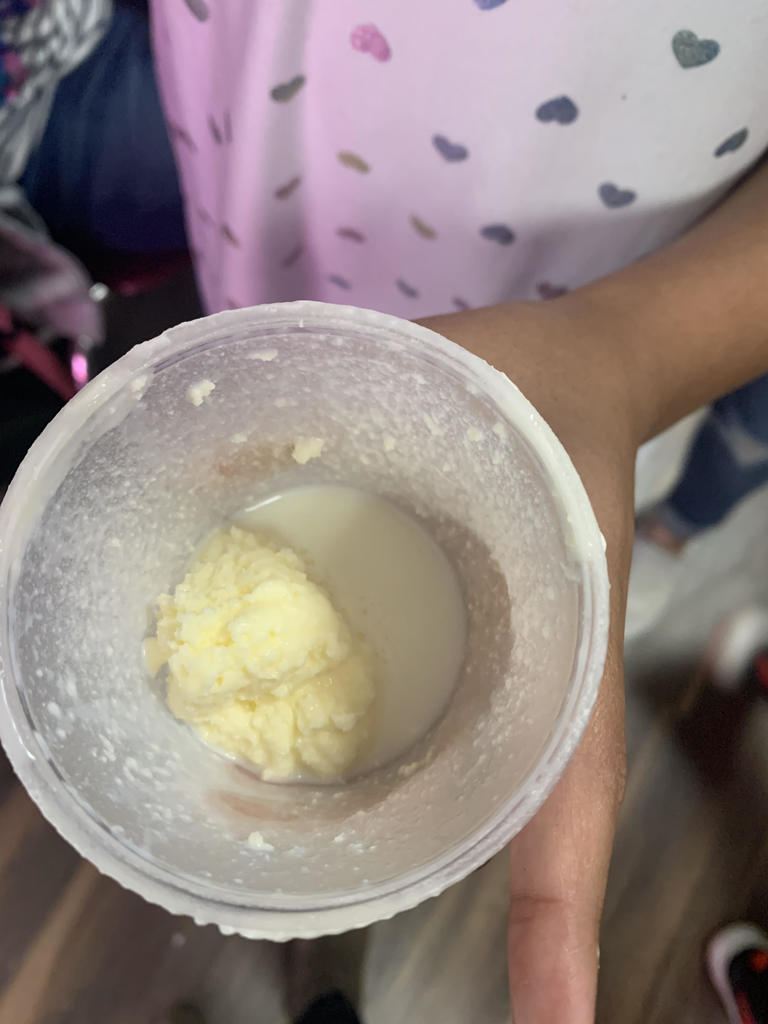 Substitute teaching is a remarkably rewarding and worthwhile career path for people from many different walks of life. As a sub, you get to work with children, set your schedule, and experience many different educational opportunities. Are you thinking of teaching? Substitutes can acquire experience, develop transferable skills, and improve your chances of landing a full-time job. Of course, it's is also a way to give back to your community and make a difference in the lives of children. Join the ZEBRA family by applying to be a substitute teacher. Contact 💻
www.kellyeducatinoalstaffing.us
or call 📱 918.461.0357. Minimum Requirements: ✅ Must be at least 18 years old ✅ Have a High School Diploma ✅ Must pass the OSBI background check #CPSZEBRAPRIDE

At CPS WIN Time, which stands for "What I Need," is a designated time of day for students to receive targeted instruction for their greatest needs. It is a building-wide fluid system of student intervention. Once students become proficient in their area of difficulty or enrichment, they transition to their next priority area. At Claremont Elementary School, Mrs. @Vona Cardwell's WIN group, for the upper grades, focuses on "enrichment" where the CSN network was launched. The idea was developed to motivate students and nurture a sense of pride in their school; it creatively brings the building together during a time of necessary separation amongst grade-level cohorts. Students love the opportunity to be a part of the CSN broadcast. "Mrs. Cardwell brought the idea to life, exceeding my expectations," exclaimed Mrs. Randa Reavis Fay, Principal. Students are learning about public speaking, improving vocabulary, video technology and more. The broadcast will be available monthly. Watch it here FB -
https://www.facebook.com/ClaremorePublicSchools/videos/399221744613105
YouTube -
https://youtu.be/KdWU7JGPXT0
#CPSZEBRAPRIDE

More of 4th grade performing "surgery" for their text feature workbooks. Text features are things like the title, index, glossary, illustrations, captions, labels and many more. Students identified these using magazines and cut/pasted them into their workbooks.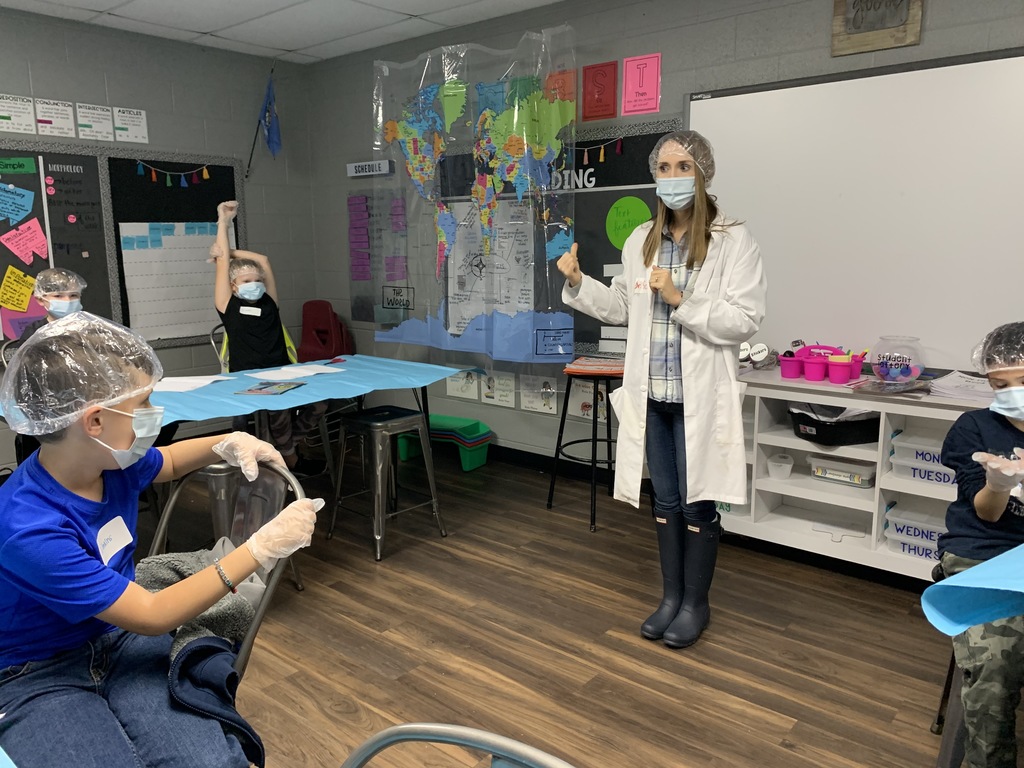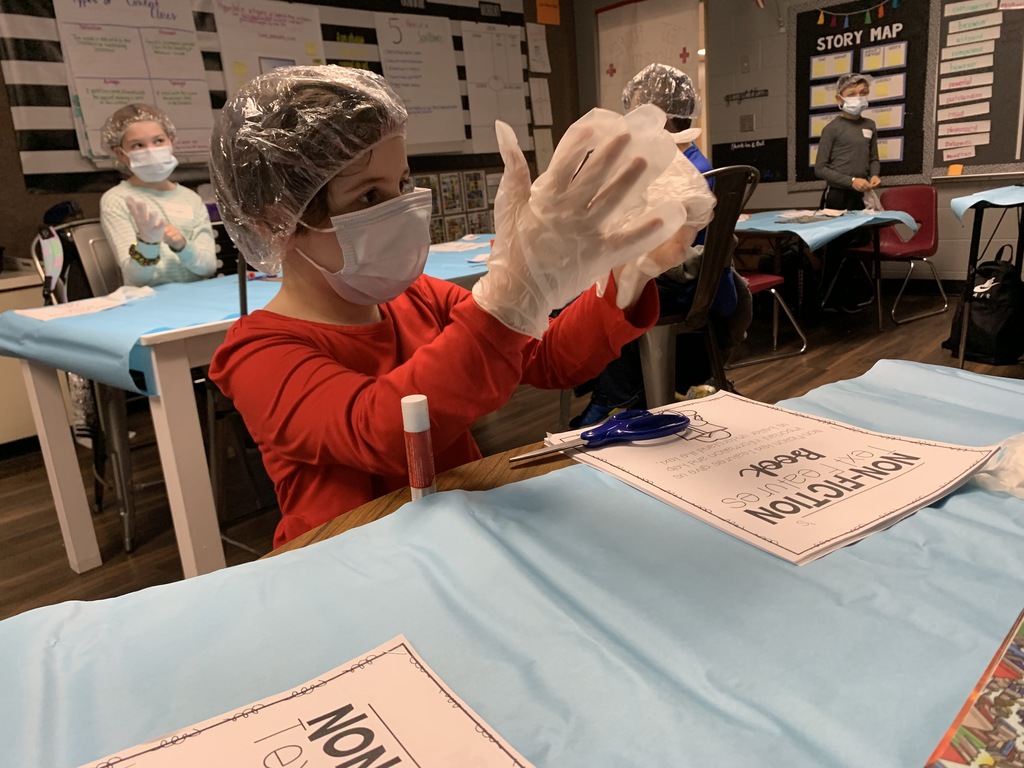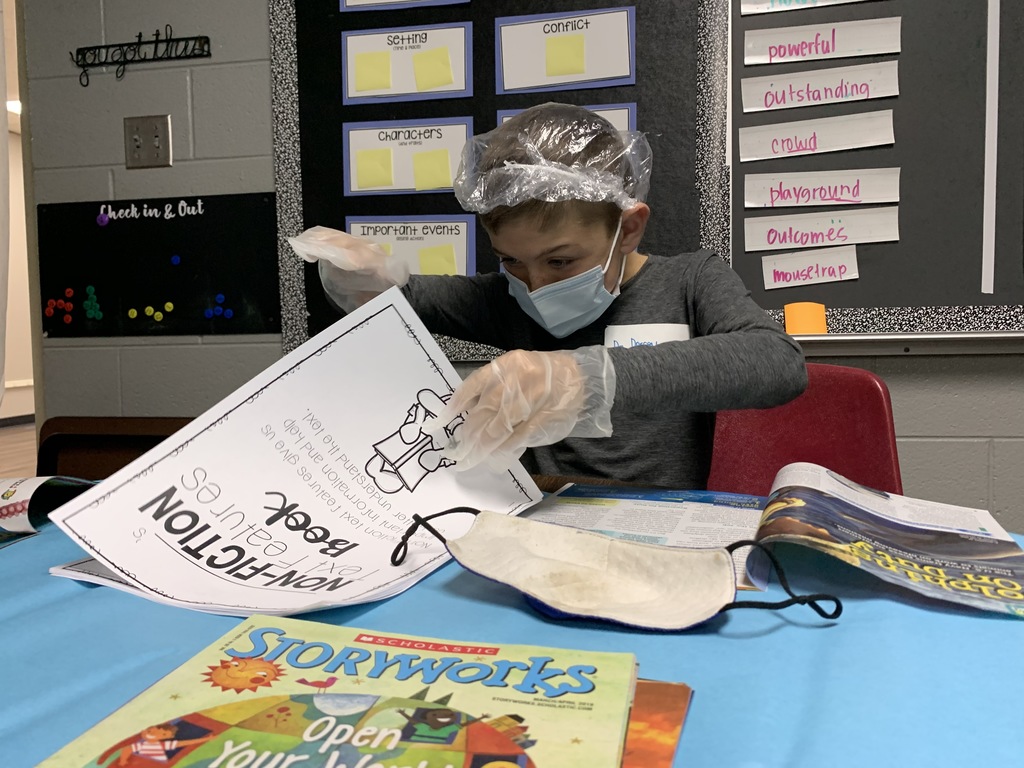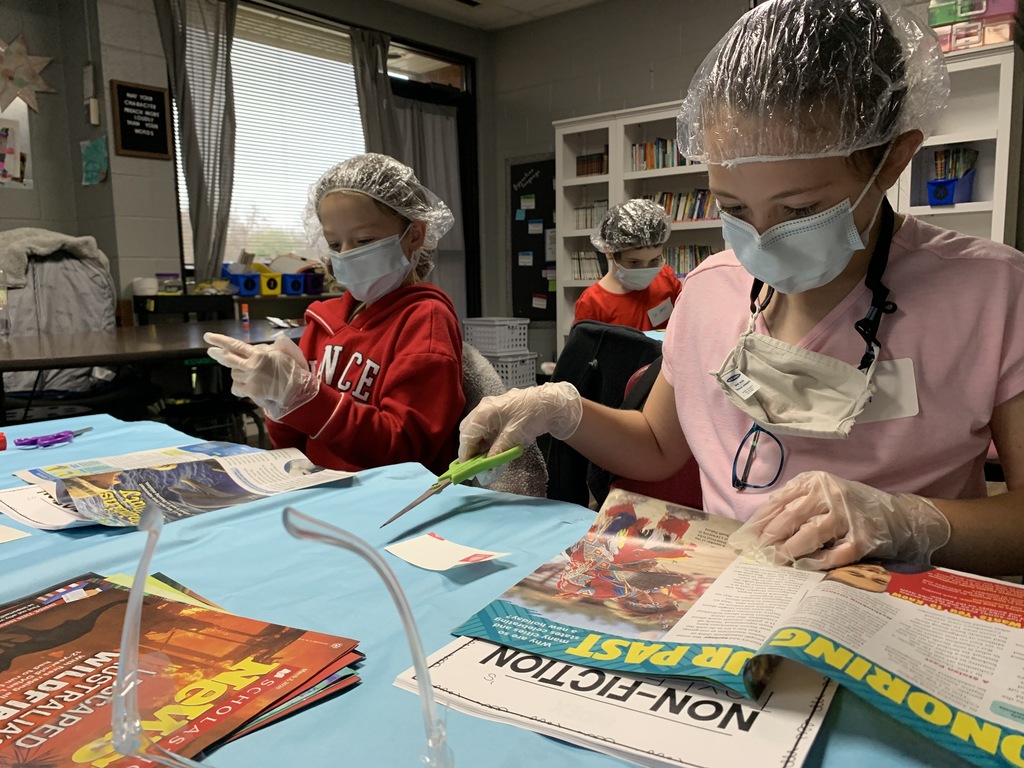 4th Graders participated in "Text Feature Surgery" where they were tasked to find text features in magazines to put in their text feature workbook. Armed with only scissors and glue, these surgeons operated quickly and effectively to identify those text features.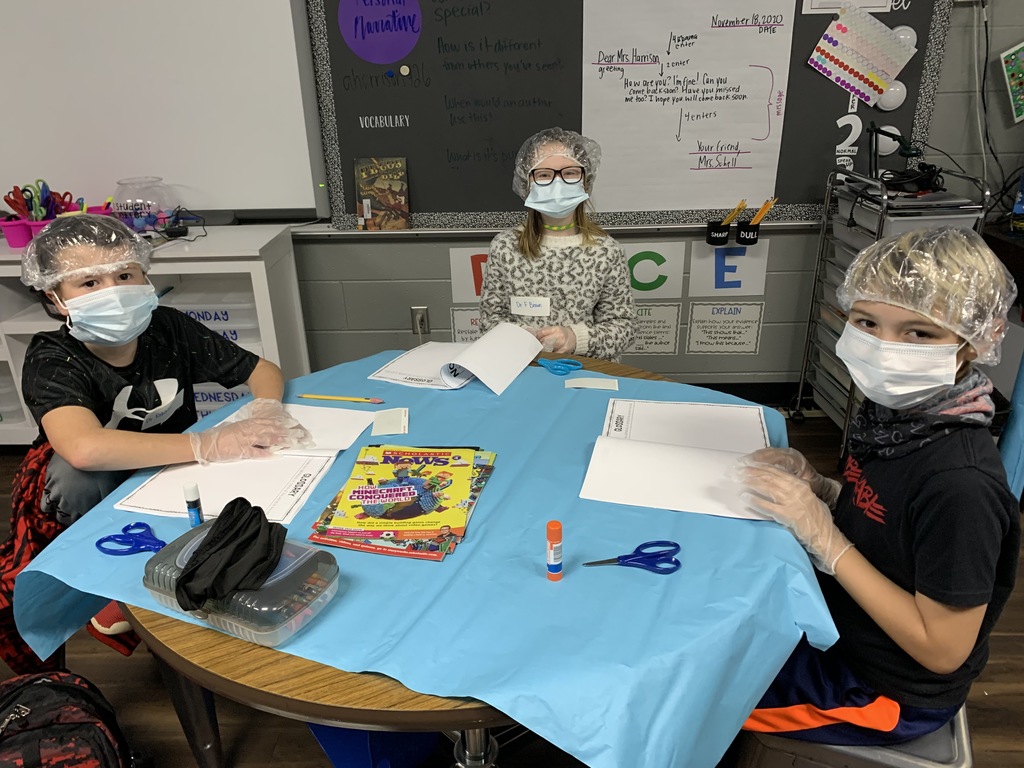 4th Grade students took the Dr.'s oath before beginning on their text features project. For this project, students completed "surgery" on magazines to pull out elements that were examples of text features.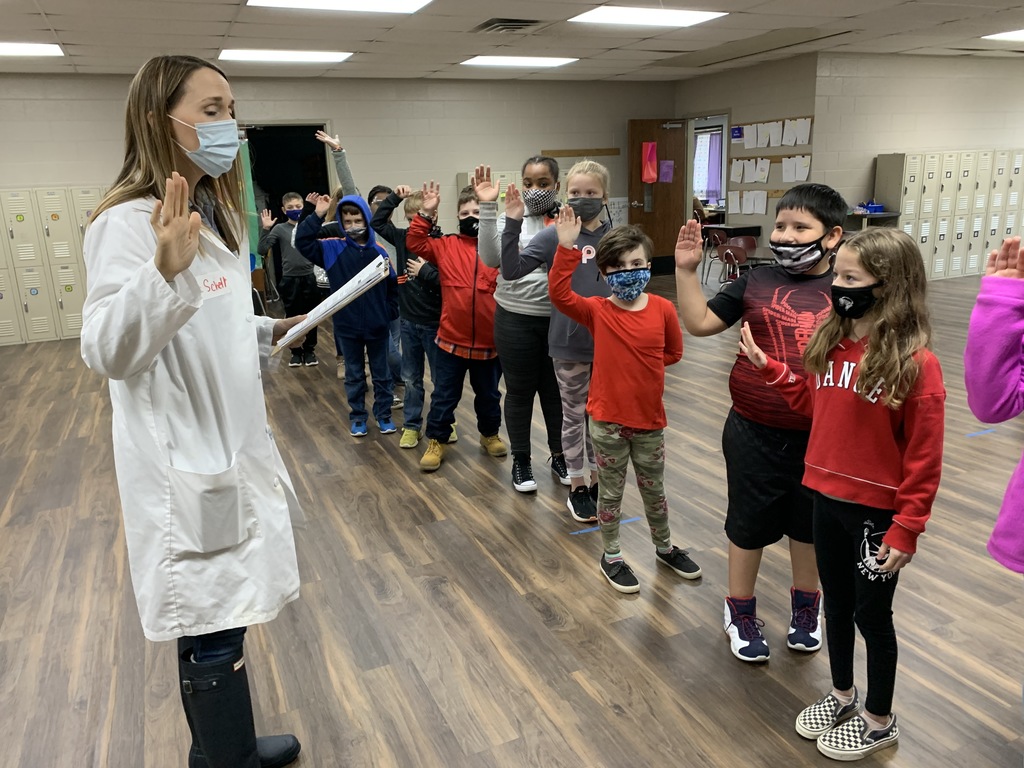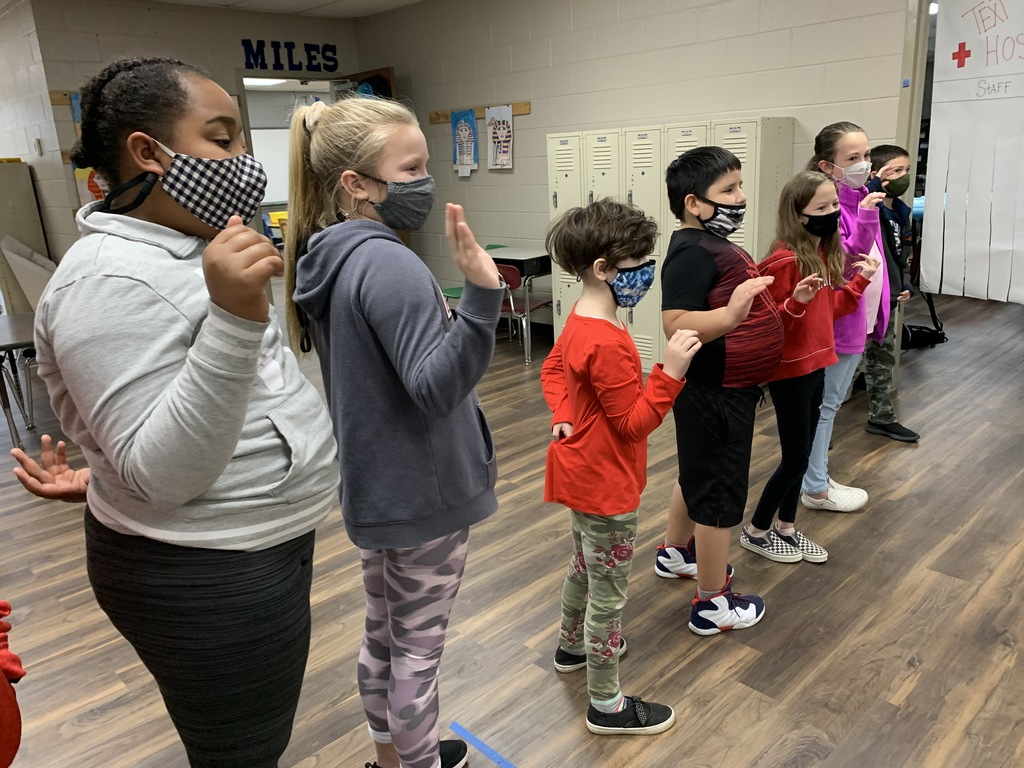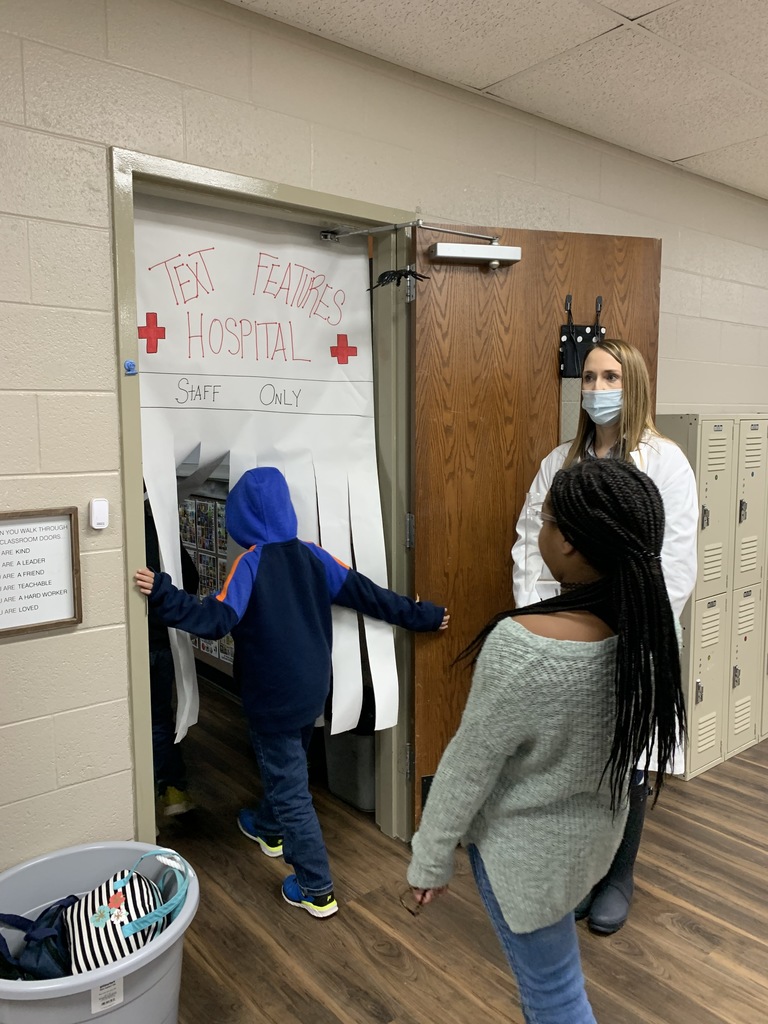 Next up is our wonderful Registrar, Mrs. Goodwin. Mrs. Goodwin says that the thing she loves most about CPS is the people. #CPSZEBRAPRIDE

We have a parade of our own to showcase today! 2nd Grade students read Balloons Over Broadway, a book about how the Macys Thanksgiving Day Parade began and then got to create their own parade balloons and participate in a parade of their own around the school.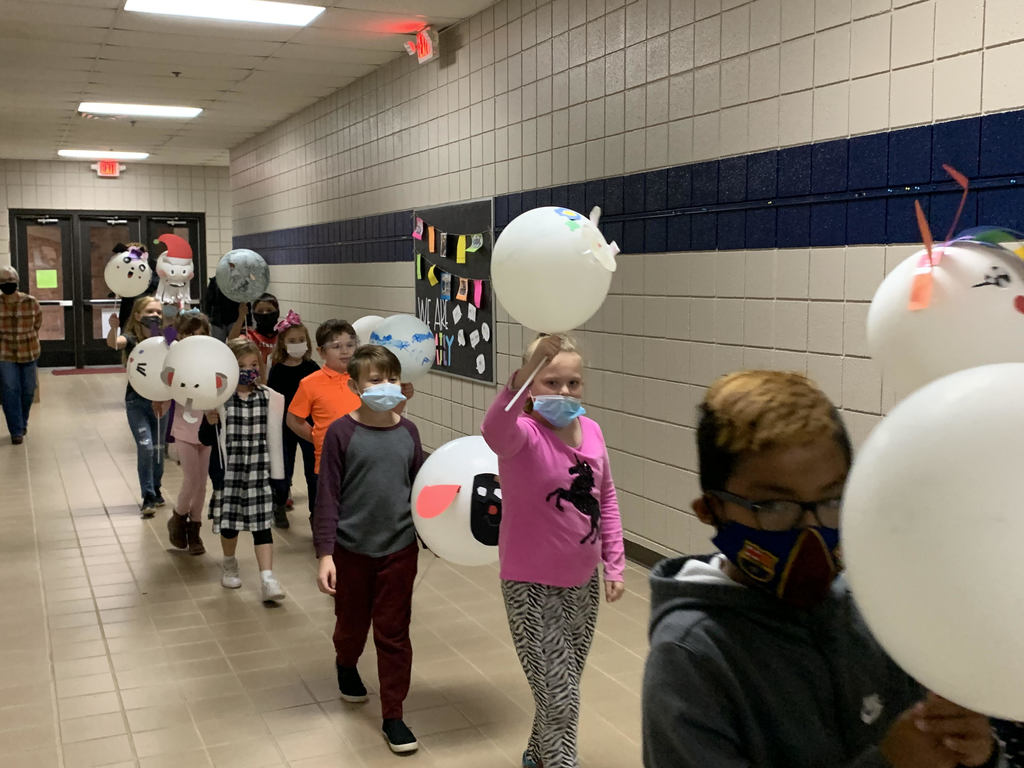 This year has been filled with chatter of how hard 2020 has been. And, that is undoubtedly true. But, as we observe Thanksgiving today, let's remember there have been moments of wonder, beauty, and celebration in 2020 as well. We have met new people and learned new skills. We experienced new ways of seeing the world, impacting lives, and helping others. Let's not forget the cherished time spent with family. And, maybe, just maybe, these tough times have allowed us the sacred opportunity of growing. One of the most beautiful things is how people have come together to support each other. Drive-by birthday parties, companies sharing resources for free or at discounts to help educators do great work even though they were facing the unknown. Parents sending extra hand sanitizer, tissues, and gift cards to show their support and love for teachers. Restaurants feeding first responders and healthcare workers. These moments have been inspiring. Yes, there have been some gruesome moments in our world this year, but there are moments that are worth holding onto with a very tight grip. Let's be great curators of the moments deserving our attention. We may not be sitting around the table together, but we do hold each other in our hearts and consider each of you a blessing in our lives. #CPSZEBRAPRIDE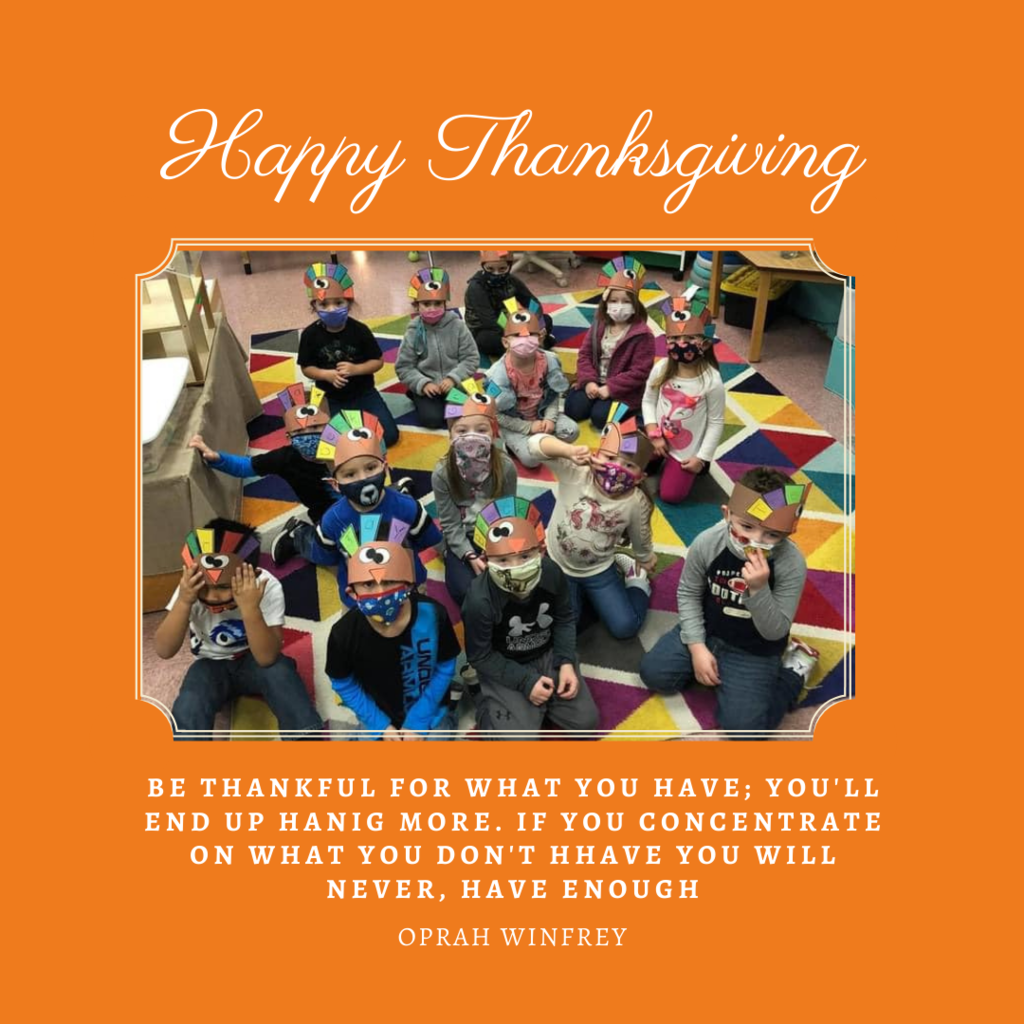 Second grade students participated in their own version of the Macys Thanksgiving Day Parade before Thanksgiving break. Classes read Balloons Over Broadway by Melissa Sweet and then were tasked with creating their own parade balloons. Check out their parade here:
https://youtu.be/e-mVF0PNr5g

4th Grade students in Mrs. Ramsey's WIN time group researched early America explorers, created their explorer and then presented what they learned to the entire 4th grade.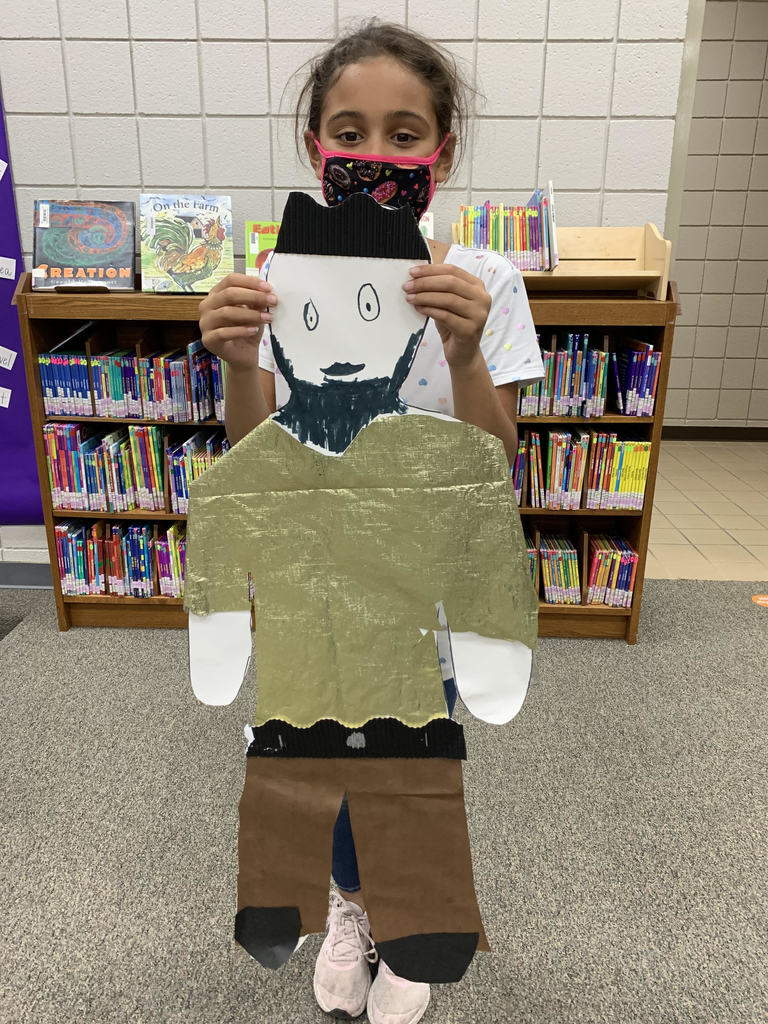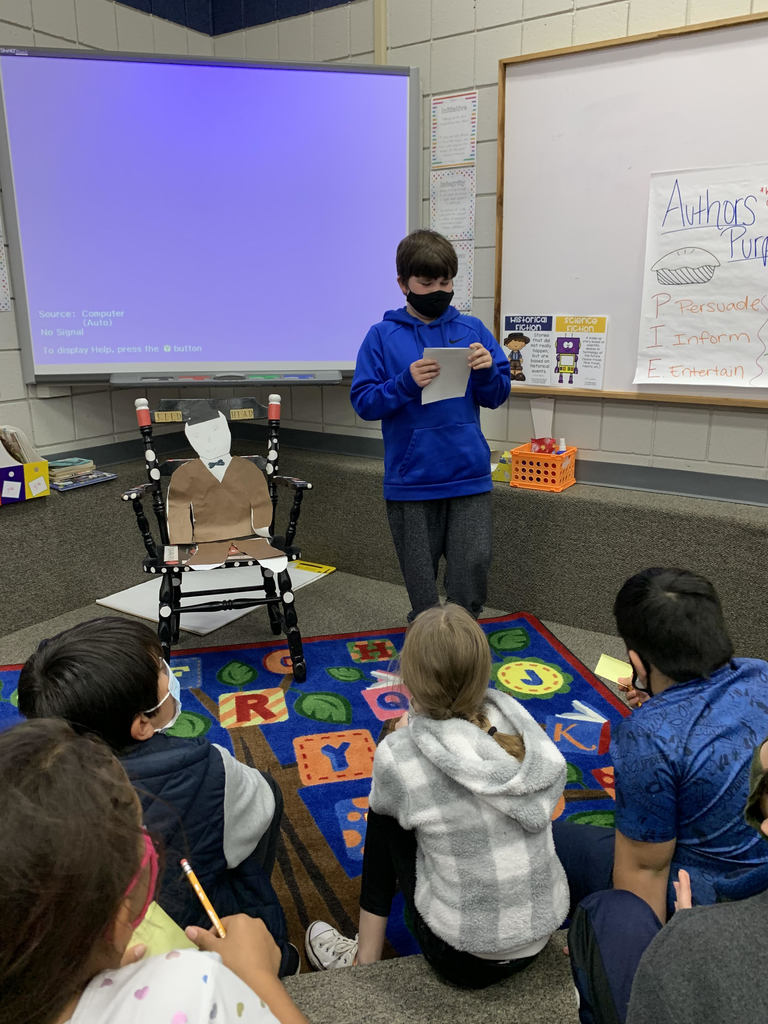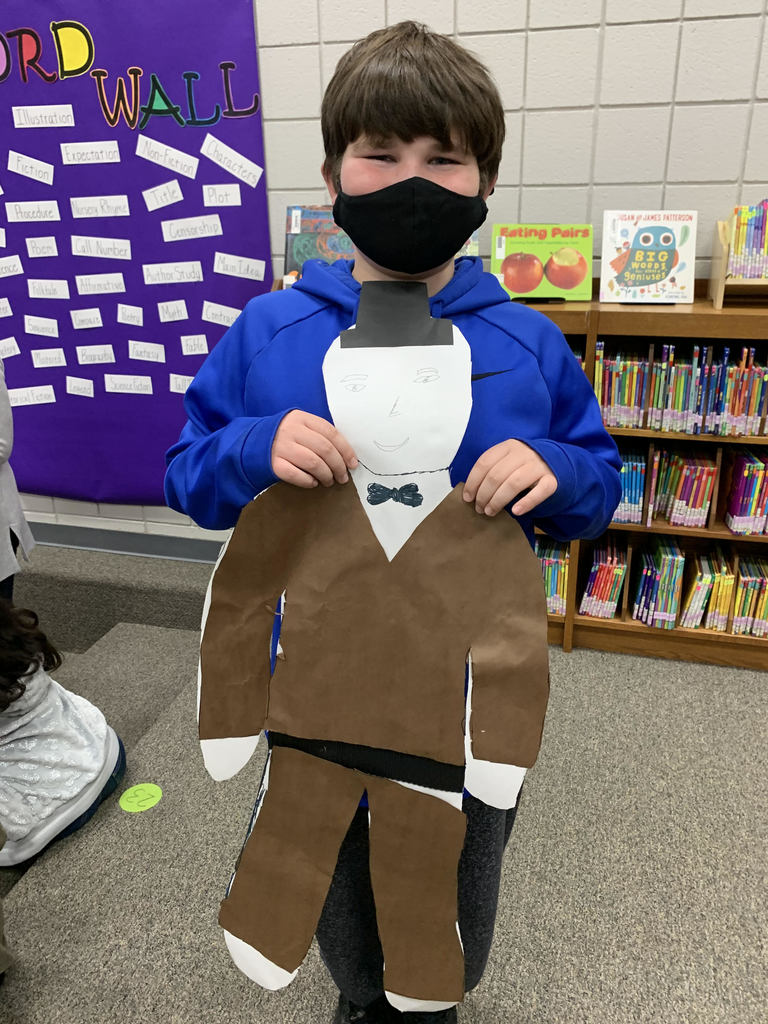 Students in Mrs. Keener's music class practiced powwow dance steps and demonstrated Native American regalia in music class.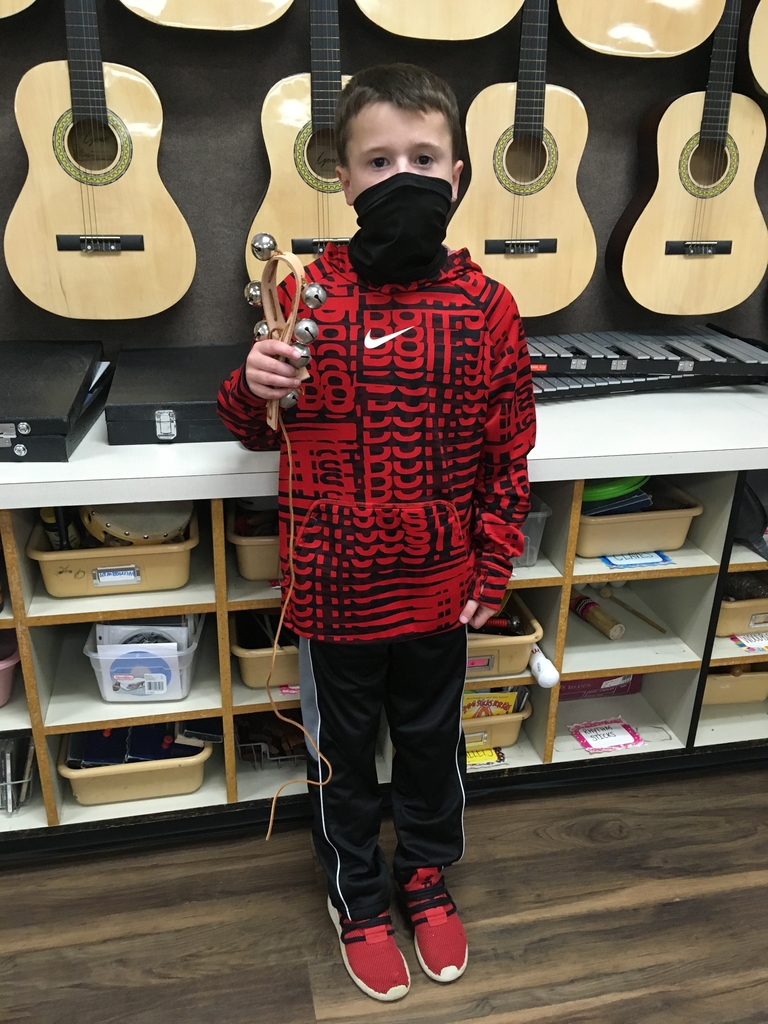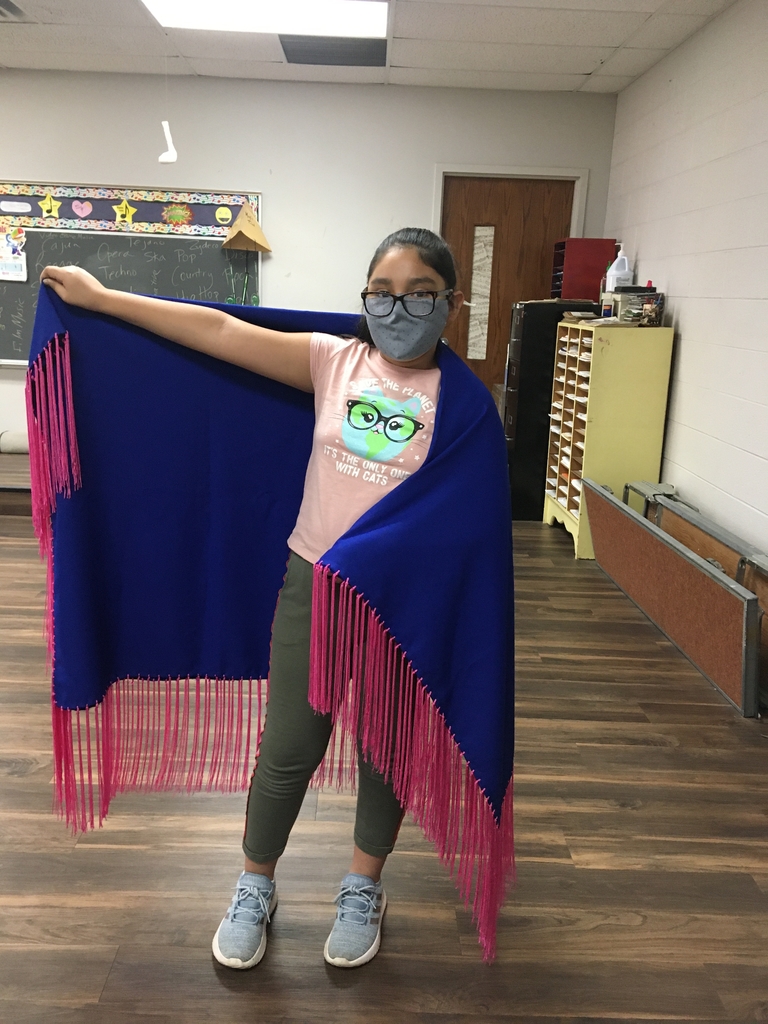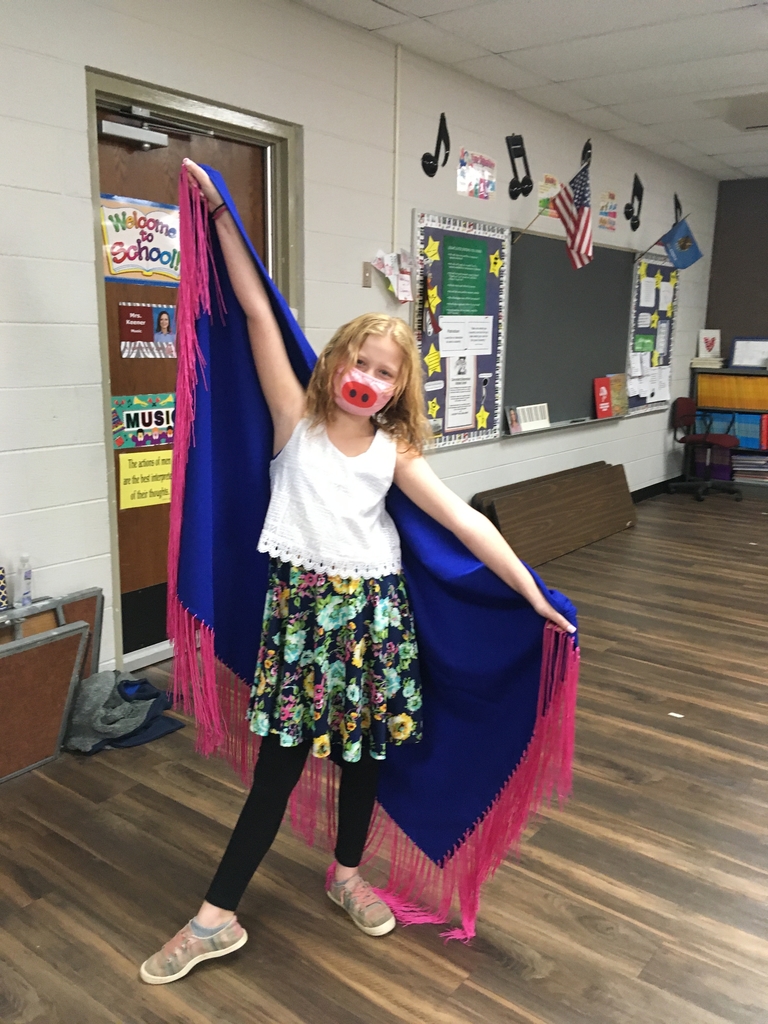 Kindergarten students had a fun afternoon today! They were able to watch Charlie Brown and have a grade wide dance party before sitting down to a fun snack!