CHS Raises Money for Teachers & Staff Personally Battling Cancer
Attention CHS - IT'S ZUAC time! Zebras United Against Cancer was created to help OUR ZEBRA FAMILY as they are personally affected by the hardships of cancer. Each year we kick it off with the sale of our ZUAC shirts for PINK OUT followed by each organization and team contributing through their individual fundraising efforts.
Over the past 3 years, we have helped teachers & students from CHS, WRJH, Westside, and Roosa as personally battled this disease. We still have teachers and students in our district that are actively in treatment.
Did you know a single chemo treatment costs over $15,000? Most patients have at least 4 rounds of chemo; one of our teachers had to 17 treatments. Radiation, PET Scans, MRIs, bloods testing and even surgery are all very familiar to a cancer patient.
Although the shirts are PINK we want to recognize that not all cancer is pink! We have supported those with lymphoma, leukemia, prostate, brain, & breast cancers. This year's t-shirt brings attention to those cancers, as well.
ZUAC is our school-wide service project and our opportunity to make a difference in the lives of our ZEBRA Family! T-SHIRTS are on sale NOW & the largest part of our fundraising efforts. Over the past 3 years we've been able to donate over $13,000 to the cause.
Pick an order form at CHS, download the form here, or you can order online here.
Our first round of orders are due:
Paper ORDERS are due October 11th
Online orders are open until the 13th
Shirts will arrive for CHS Football PINK OUT NIGHT on October 25th.
#CPSZEBRAPRIDE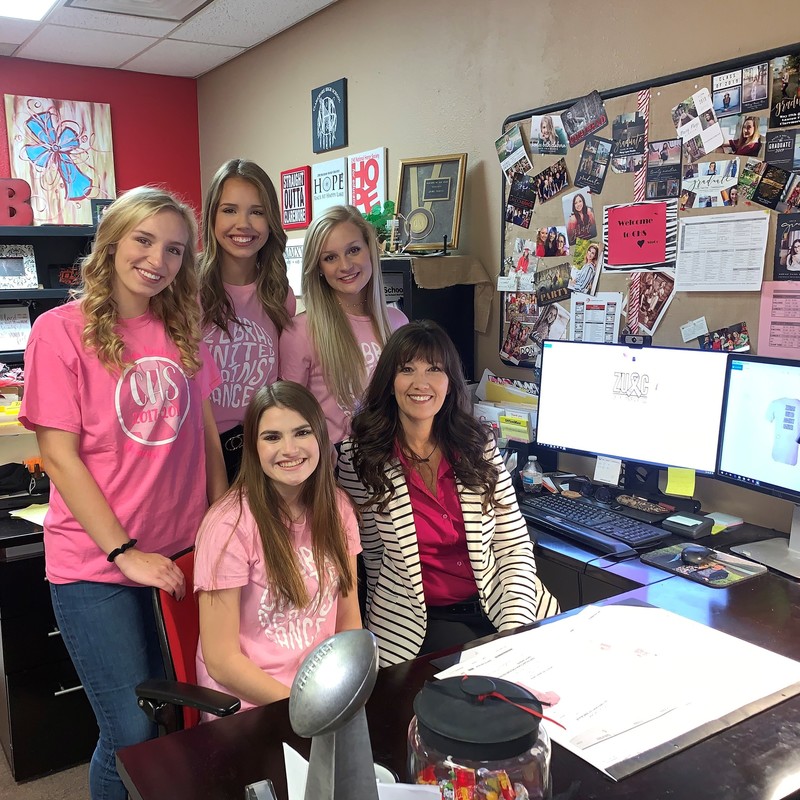 Austin Haddock - Student Council President, Reese Merriman - NHS Vice President, Chloe Zickafoose - NHS & Native American Club President, Isabelle Esau - NHS VP Public Relations, Jamie Brace - ZUAC Advisor and Cancer Survivor, and Isabella Egleston - ZUAC President (not pictured)