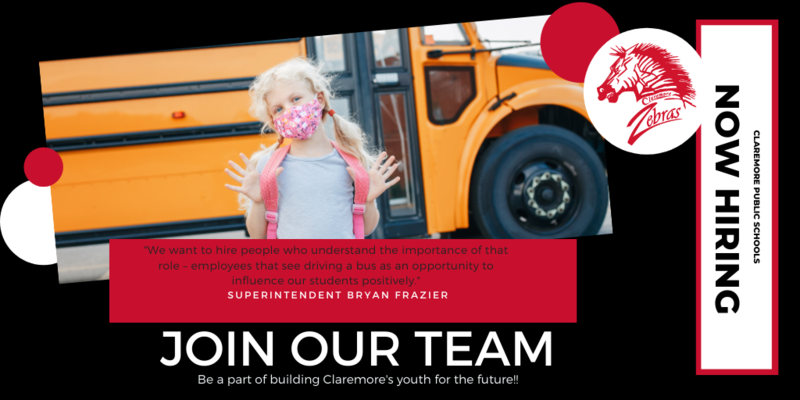 JOIN OUR TEAM! Be the first smile our students see in the morning and the last smile they see as they head home. CPS is hiring bus drivers! We are looking for people who love kids, who value an opportunity to positively influence the lives of our students, and see these young people as precious cargo.


District bus drivers work either four or five-hour routes per day. In the past, driving positions have proven to be a good fit for many retirees looking to make extra money while keeping them active in the community. In addition, it is a good income source for college students or parents looking for extra money. Drivers come from diverse backgrounds, but they have one common thread; they enjoy being around and helping the kids.
If you are interested in becoming a Claremore Public School bus driver, please contact Jennifer Hayes, CPS Transportation Director, for additional details. The job does require a Commercial Driver's License (CDL) with school and passenger endorsements. The school district will reimburse these costs and starting pay begins at $15 per hour.