Menu Change for Monday Oct 25 instead of the Rib-b-que Sandwich we will be having Crispy Chicken Sandwich for choice #3.

**BREAKING NEWS Fall Pictures retakes have been rescheduled for Nov 15th.

PLC Day for Teachers = EARLY RELEASE for students today. 🕑 Elementary @ 2:00 PM 🕝 WRJH / CHS @ 2:30 PM #CPSZEBRAPRIDE

Snack Cart this Morning!!! Snacks are $.50-$1.00

🌶Next Friday (October 29th) is the 34th Annual Chili Supper hosted by the Claremore Rotary. Your $5 ticket will include a heaping bowl of chili, a drink, dessert and entertainment. You can purchase your ticket from any Rotary member or at the door; all proceeds benefit the Claremore Public School Foundation and go directly to teachers through their annual Grant Patrol program. This year the event will be outside the fieldhouse at Lantow Field from 5 - 7 PM. 🏈 Following the come/go supper, we invite you to head up in the stands to watch the Claremore Zebras compete against the Sapulpa on SENIOR NIGHT. 🎓 Seniors will be announced at 6:20 PM. 🎷Following the game, the award-winning CHS Band will be performing their GLOW SHOW. Come early - Stay late - Wear Red and GO ZEBRAS! #CPSZEBRAPRIDE

Snack Cart!!! We will be having Snack Cart this Friday. Items are $.50-$1.00. Students can purchase items in the morning on their way to their classrooms!

It's Bus Safety Week and the CPS Transportation Department is introducing their staff and additional safety service for all of our buses - GPS! This technology has been added to all their buses and is now connected to the Stopfinder App which will allow families to get real-time information concerning the bus their child is on. Watch here ▶
https://youtu.be/j1g9sPCWxmE
Transportation webpage ▶
https://www.claremore.k12.ok.us/page/transportation
#CPSZEBRAPRIDE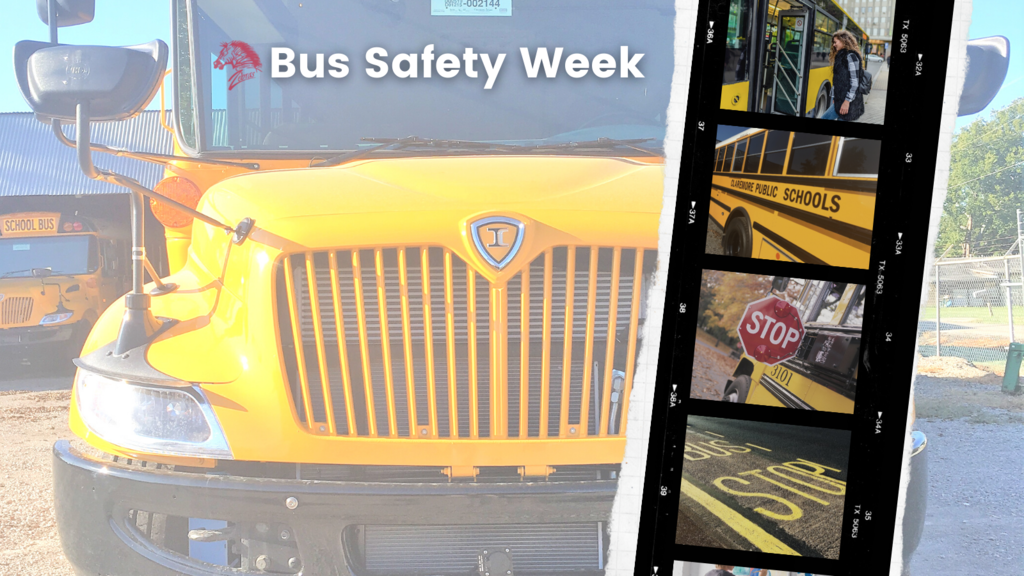 Picture Retakes are Monday October 25. #CPSZEBRAPRIDE

SPLAT!!! Mrs. Roller's 1st grade class has been splatting out their sight words!! We love that they are having so much fun learning!!!! Great job Mrs. Roller's class! #CPSZEBRAPRIDE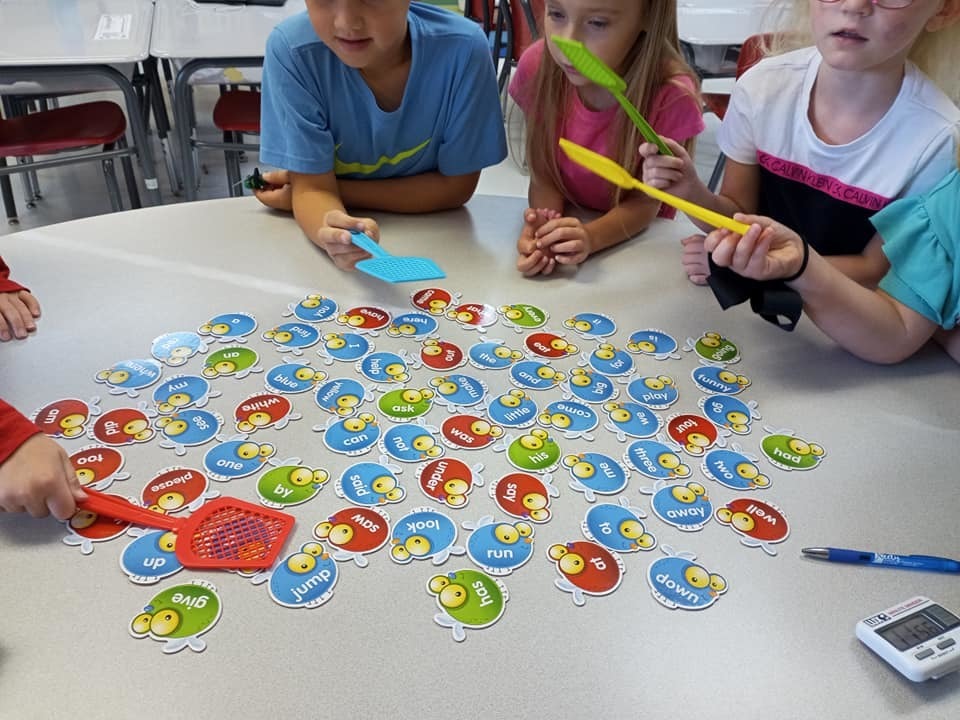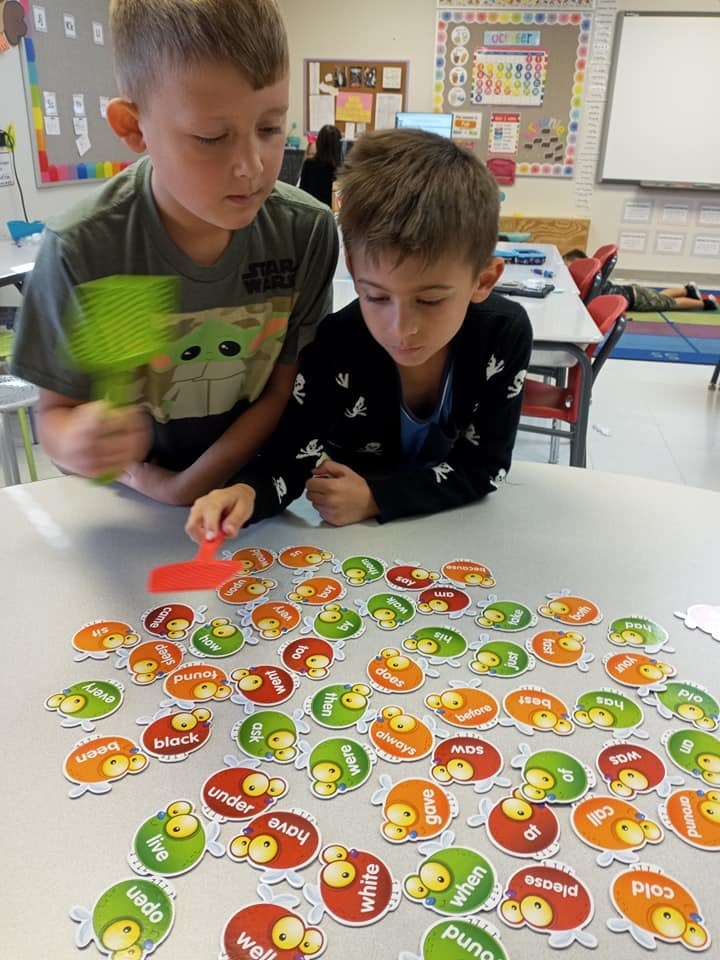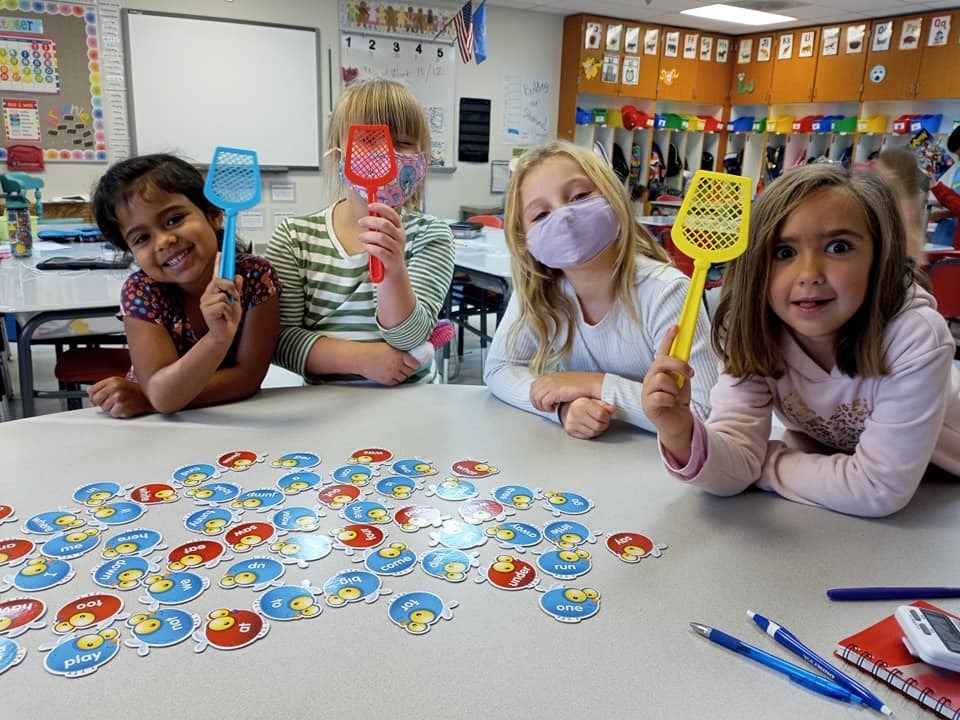 This is from their website. I will scan the flyer but it doesn't look much better. Cherokee Nation Angel Project will be taking applications at various drive-thru locations beginning Monday, Oct. 18, 2021. 🎄 See details below for locations and times. Remember to please bring the following items with you: 1. Photo ID for Parent/Guardian (guardianship papers if applicable) 2. Proof of address (must live within Cherokee Nation reservation) 3. Proof of income (check stub, social security letter showing the amount, SNAP letter) 5. Email address and phone number for the parent/guardian applying 6. Cherokee Nation citizenship card for each child. Deadline to apply is Nov. 5, 2021. For more information or to apply online, visit
https://loom.ly/MUG85T8
Jackie Boyd, CPS JOM Coordinator

**NO RUNNING CLUB TODAY** Due to parent teacher conferences we will not be having running club today. Parent teacher conferences are tonight from 4-7:30. Masks are required in the building. If you don't want to wear a mask please contact your childs teacher to schedule your conference virtually. #CPSZEBRAPRIDE

Today we celebrate the people who first called this land home. We remember the struggles and tragedies they endured. We honor their place in and contributions to the shared story of America. #CPSZEBRAPRIDE

CPS staff members are leaders inside our walls and outside our walls. We are honored to celebrate women in leadership at the Claremore Area Chamber of Commerce Leading Ladies Gala. It is exciting to see a table full of leading ladies from the Claremore Public Schools! Congratulations to all of the winners! Left to Right: LaRonna Hurt - Will Rogers Junior High, Andrea Ratcliff -Westside Elementary, Shanna O'Shields - CPSF, Jennifer Levesque - Westside Elementary, Robyn Foxworth - Project CEEP, Ranetta Eidson - Catalayah Elementary. #CPSF #LeadingLadiesGala #ClaremoreAreaChamber #CPSZEBRAPRIDE

Parents** please be sure and send a water bottle with your students. We are out of cups and need the students to bring a water bottle DAILY!! #CPSZEBRAPRIDE

Homecoming last week was so much fun!!! Did your kids tell you about the assembly at Catalayah?!!? It was so much fun!! We love homecoming week. #CPSZEBRAPRIDE

It's HOCO Day!!! Join us for the festivities! 📣 7:45a - Pre-pep outside the student entrances. 📢 9:25a - Pep Rally/Assembly @ CHS 🍴 10:00 - Alumni Asso All Class Brunch @ Elks Lodge 🤠 1 to 5p - Claremore Museum of History open 🚗 2:45p - Line up for Parade @ Expo Center 🟢 3:15p - Parade begins at Expo center down Will Rogers Blvd to FBC 👑 6:30p - Coronation @ Lantow Field 🏈 7p - Game vs Tulsa Memorial @ Lantow Field Gate Admission: $5.00 l Reserved Tickets - Purchase online at
www.purplepass.com/claremorefootballvsmemorial
Livestream:
https://youtu.be/CFmlXYCf0GU
NOTE: CPS/ZTV never charges for Livestream. There are some scams popping up asking people to pay for Livestream - DO NOT click on their links. After game All Alumni Gathering (Elks Lodge) #CPSZEBRAPRIDE

4th graders have been enjoying their time in the Innovation Lab. They worked in groups and starting using pixie 4 software!!! Just look at those smiles!!! #CPSZEBRAPRIDE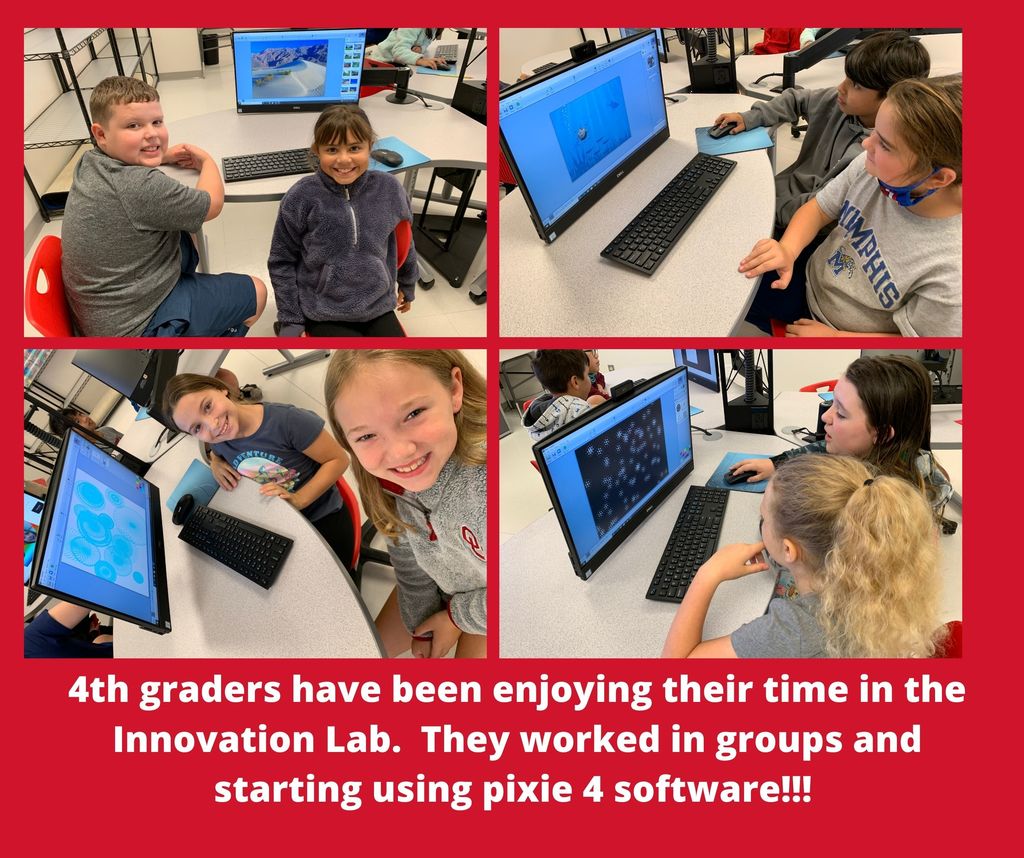 Please see below for important information relative to the free/reduced lunch application. Although meals are free for all students again this school year, CPS calls on ALL families to complete this application as this status affects our eligibility for funding in our schools and each department! Everything from technology, student remediation, transportation, professional development for teachers, and even the district's ability to receive grants depends upon the completion of these applications by families who may qualify! Your information will be completely confidential through the online MY SCHOOL APP myschoolapps.com If you prefer printed / interactive form click here: English
https://5il.co/v0dk
or Spanish
https://5il.co/v0dl
Please complete this application by Thursday, September 30th. If you need assistance completing this application, please visit our Enrollment Office at 101 W 11th, 8 AM - 4 PM or call our Child Nutrition office at
jragland@claremore.k12.ok.us
or 918-923-4243. We would be happy to help! #CPSZEBRAPRIDE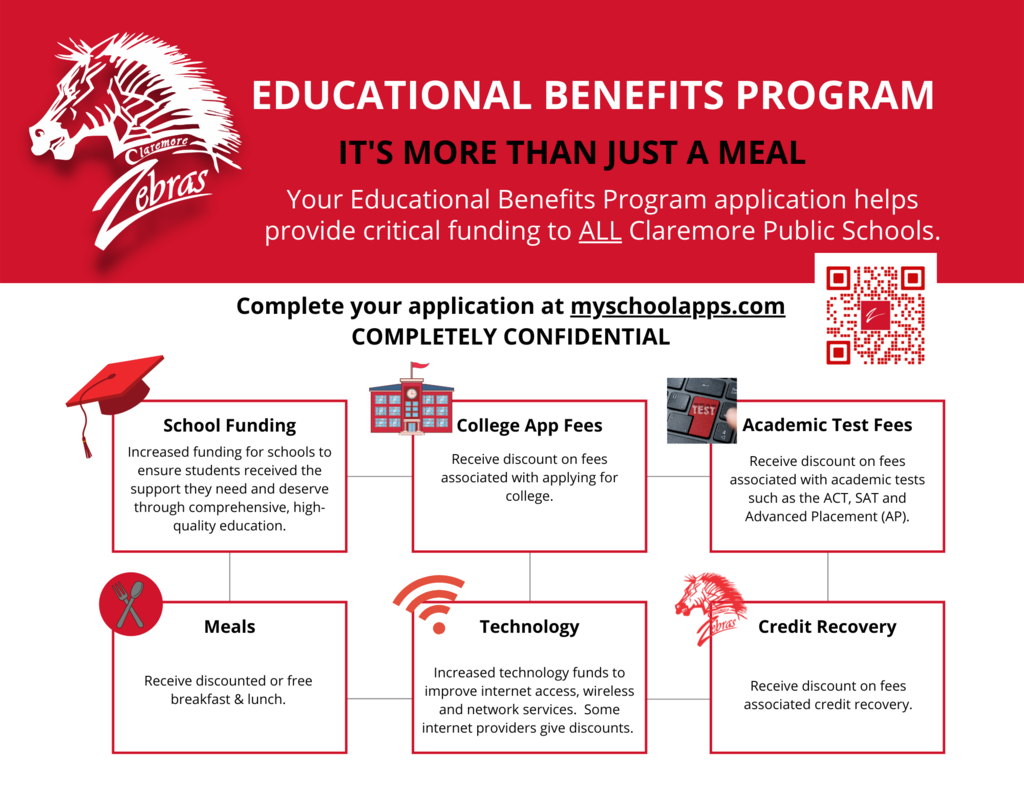 Our teachers had such a great productive day during Professional Development. Teachers were able to listen to a presentation by the wonderful Dr. Barrett. Professional development is a great time for instructors to develop and improve their skills to better meet the needs of their students, and that is exactly what we did today!! Thank you Dr. Barrett #CPSZEBRAPRIDE

Mrs. Newman's class learned about apples last week. They tasted the different colors of apples and charted their favorites. They also got to taste different apple snacks which included, apples, applesauce, apple jacks and apple juice. It looks like the apple jacks won!!!!! #CPSZEBRAPRIDE