The Oklahoma Caring Van will provide FREE immunizations for children at the Claremore enrollment center March 21st & 23rd from 10a - 12p. A parent/guardian must complete the required paperwork. Services will be provided to children who are uninsured, Medicaid eligible, or American Indian. #CPSZEBRAPRIDE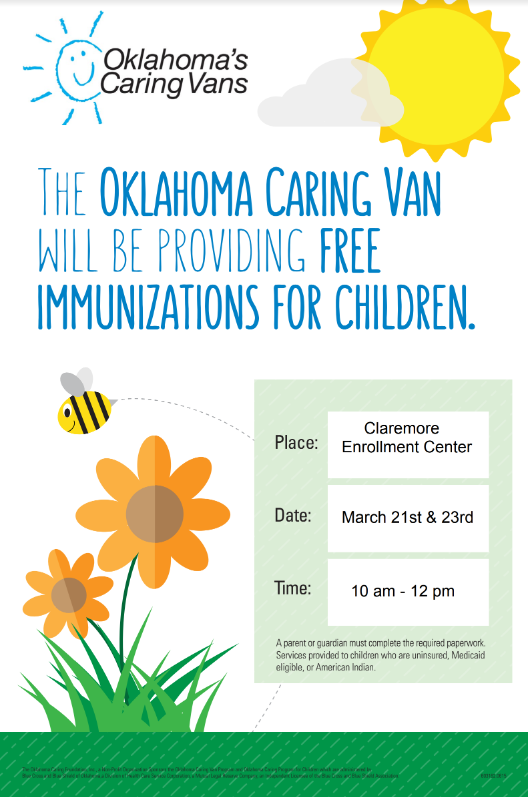 Mrs. Desy's class wrote out their plans to build a leprechaun trap last week. Then they put their plans into action and built their traps! 💚🍀 They didn't catch a leprechaun this time, but they sure had fun making their trap and eating our snack trap. Look at this leprechaun trap a students dad made with his 3D printer. How cool!!!! #CPSZEBRAPRIDE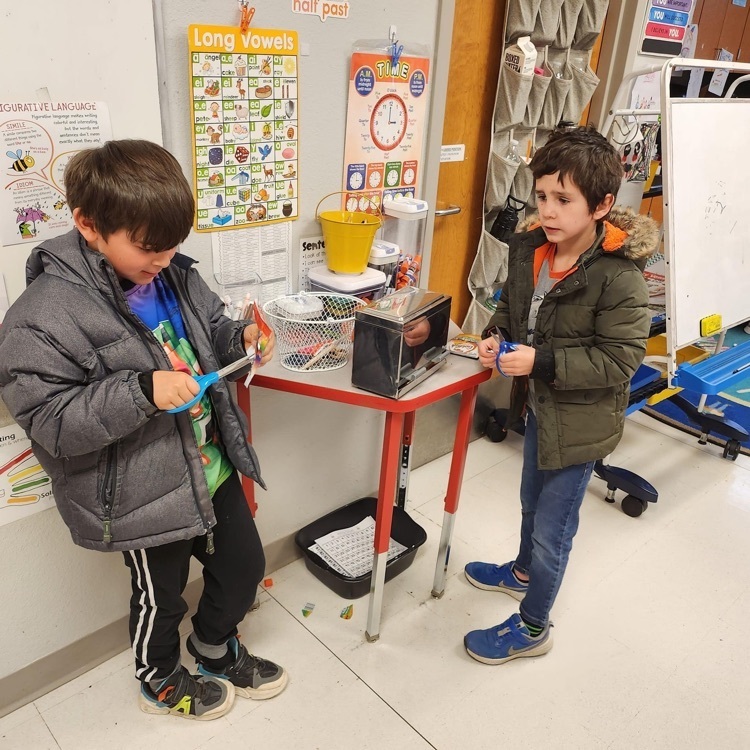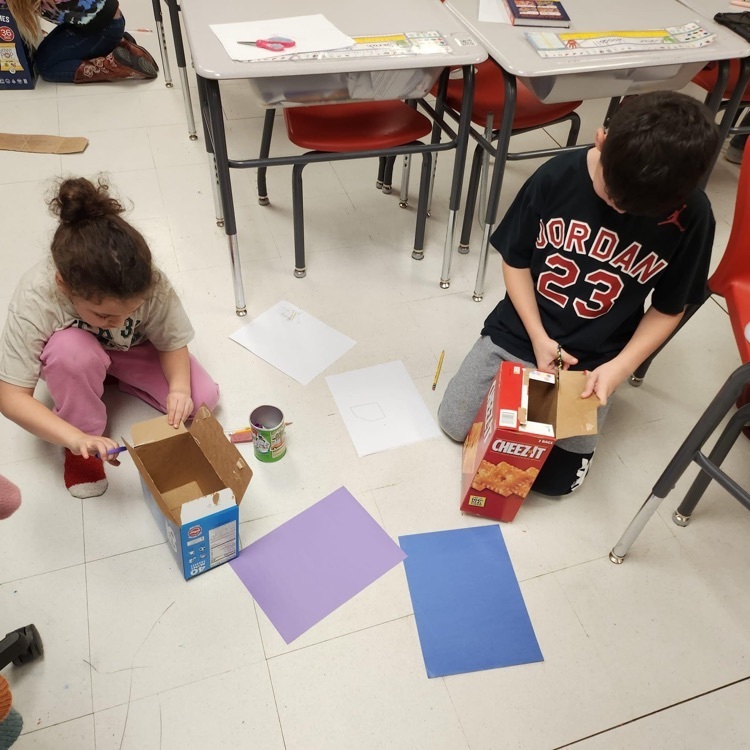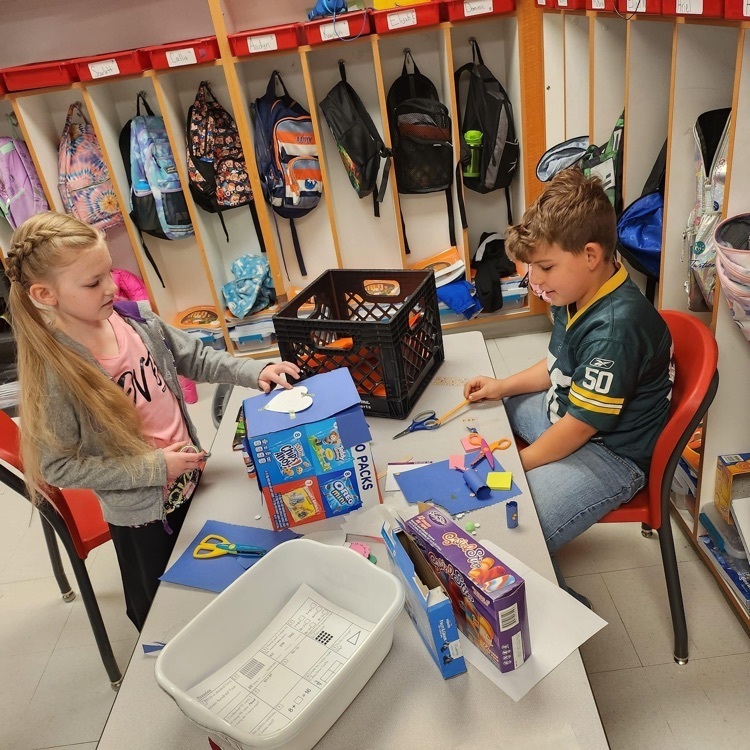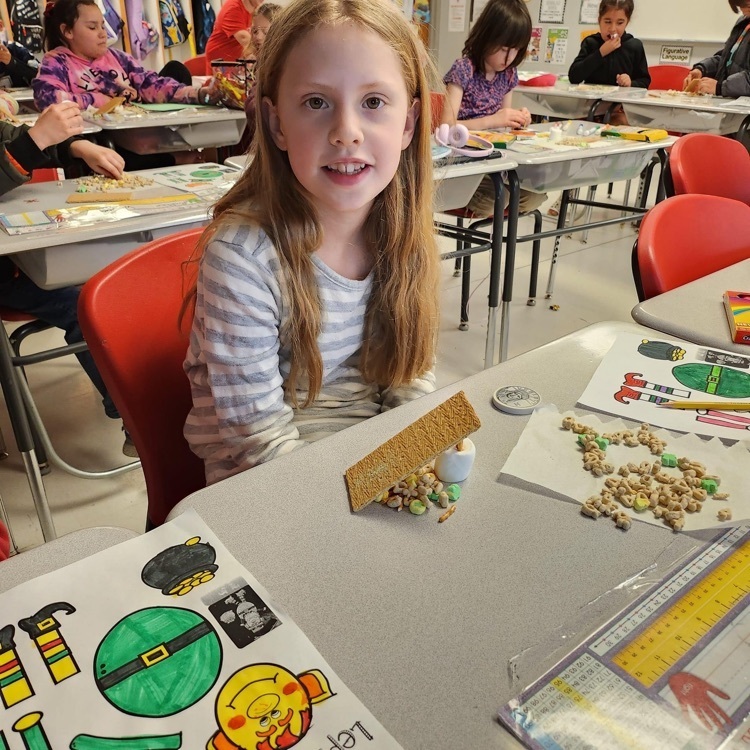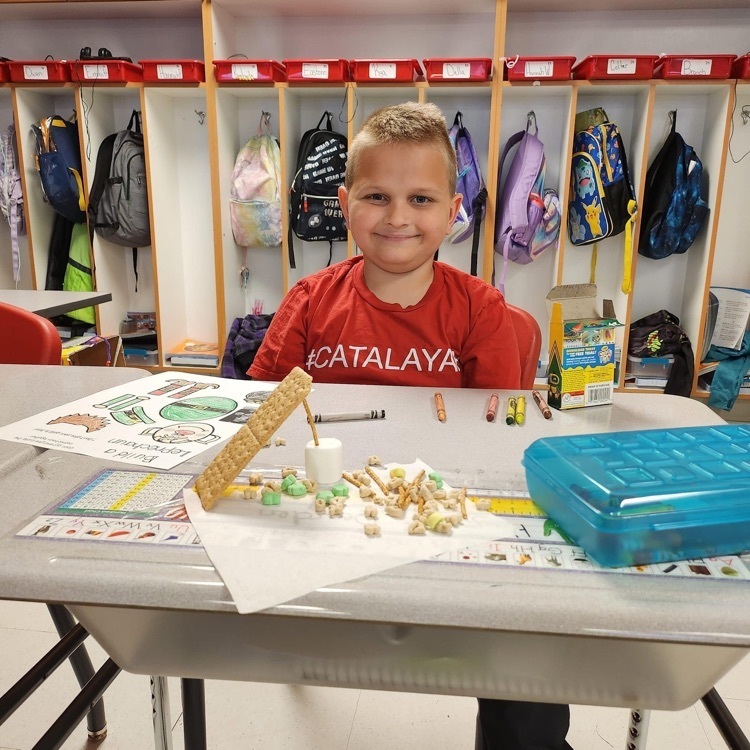 🎒PRE-ENROLLMENT IS OPEN for 2023-2024 (MARCH 20-24, 2023) 🖍️New PK - New Kindergarten students who did not attend PK at Claremore Schools in 22-23 I'M READY TO BE CONFIDENT- TO LEARN - TO MAKE FRIENDS... I'M READY TO BE A ZEBRA! IN-PERSON Enrollment at CPS Enrollment Center - March 20-24, 2023 Enroll in person and meet the administration, nurses, counselors and other staff members from your school. Get 1:1 help with the enrollment process, ask questions, and experience what it's like to BE A ZEBRA! We've set aside a specific day for each elementary school. 🏫WESTSIDE - Monday, March 20th f 🏫CLAREMONT - Tuesday, March 21st 🏫ROOSA - Wednesday, March 22nd 🏫CATALAYAH - Thursday, March 23rd 📆Friday, March 24th for those who can not attend on the designated day. 📌Claremore Enrollment Center is located at 101 West 11th Street, Claremore, OK 74017 ENROLLMENT OPTIONS In-person during regular business hours or online from the comfort of your own home at
https://ok.wengage.com/Claremore
. 📃ENROLLMENT REQUIREMENTS Bring all the required information for enrollment at Claremore Schools. No child will be enrolled without the proper documentation and up-to-date immunization records. 🎂Age Requirements by September 1st Early Childhood students must be 4 years old Kindergarten students must be 5 years old 🙋🏻‍♂️🙋🏽‍♀️For more info go to the CPS enrollment webpage.
https://www.claremore.k12.ok.us/page/enrollment-center
#CPSZEBRAPRIDE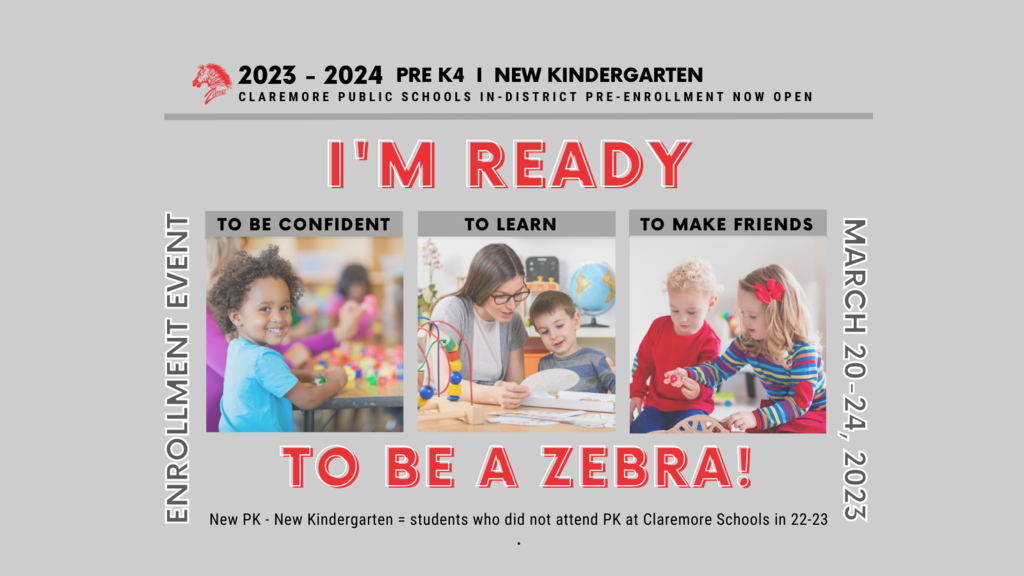 Have you heard there are a couple leprechauns loose in 2nd grade??? Lenny visited Mrs. Casey's class last week. He brought applications for the kids to fill out, helped in a directed drawing, visited each student as they did their work and also enjoyed a leprechaun trap snack!!! The kids enjoyed having him visit last week. Check back tomorrow to see his visit in Mrs. Desy's class!!! #CPSZEBRAPRIDE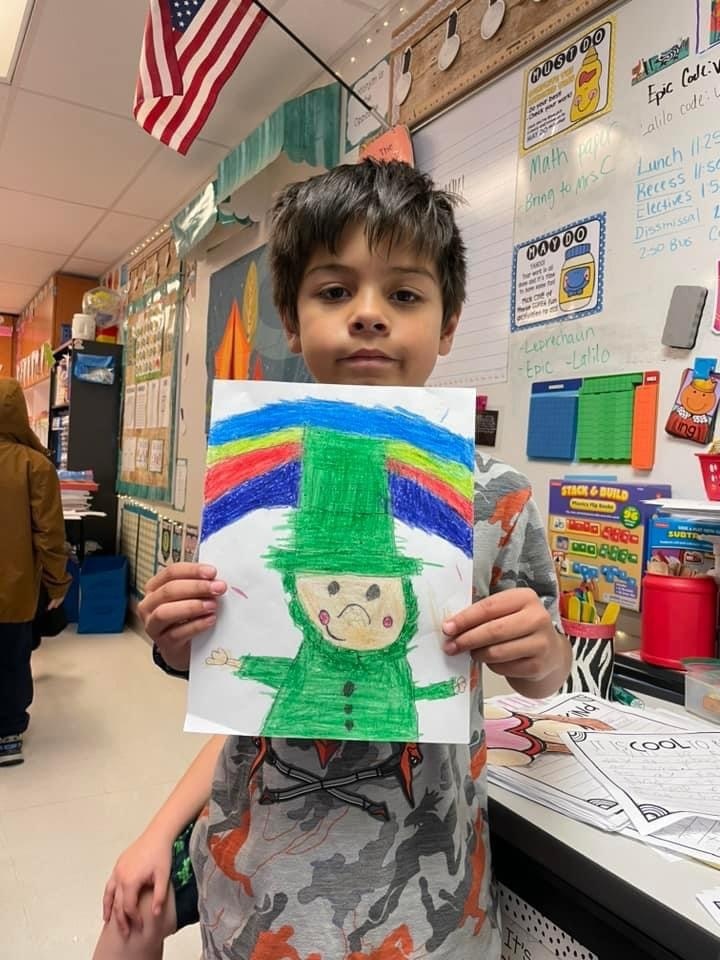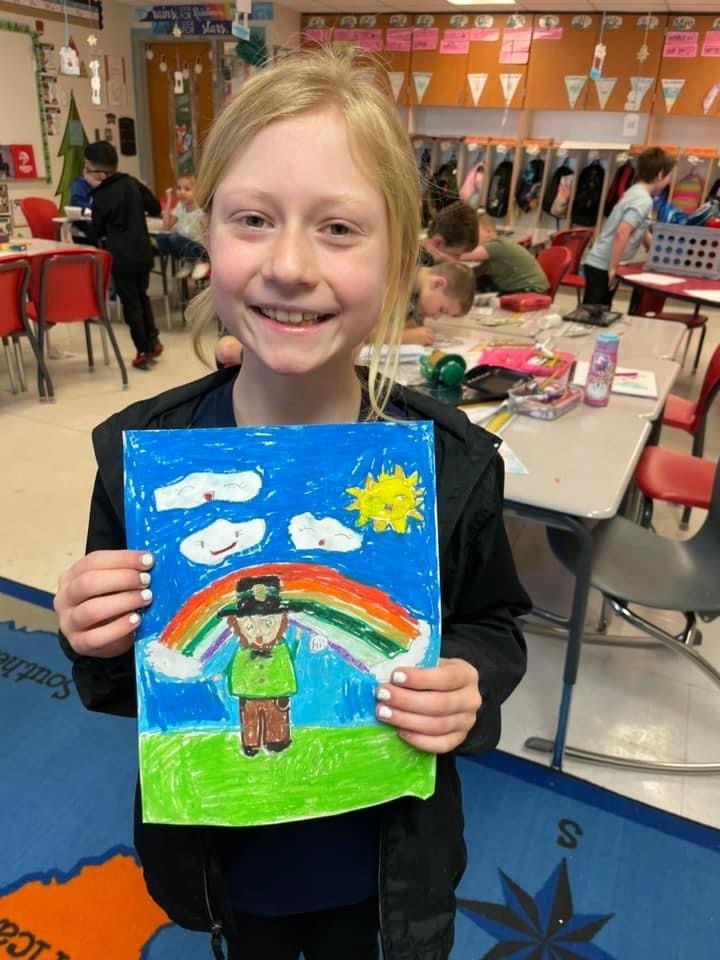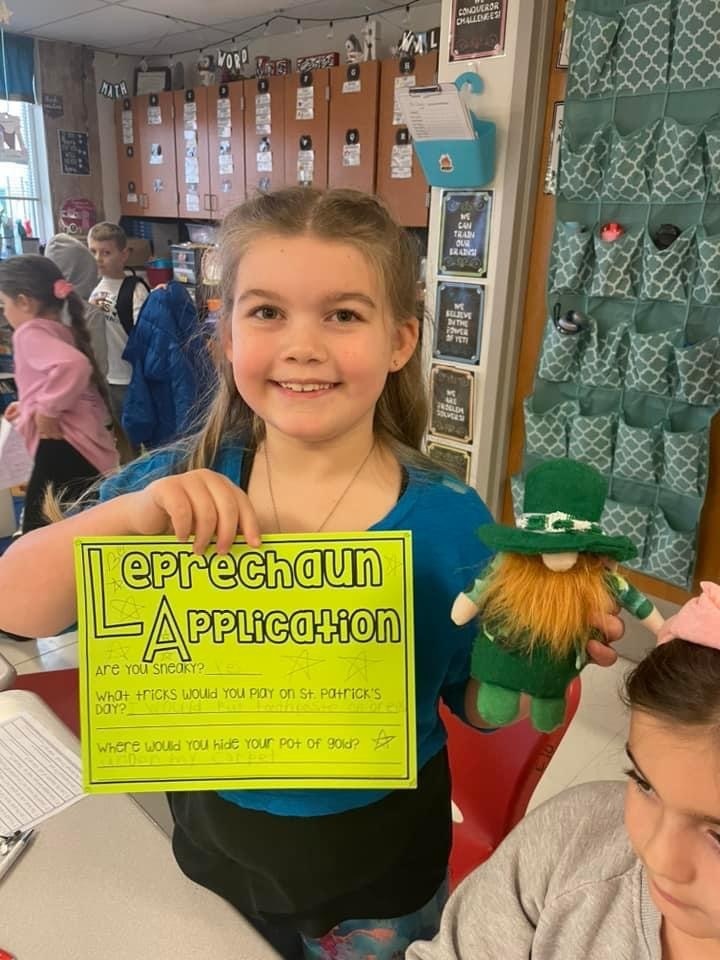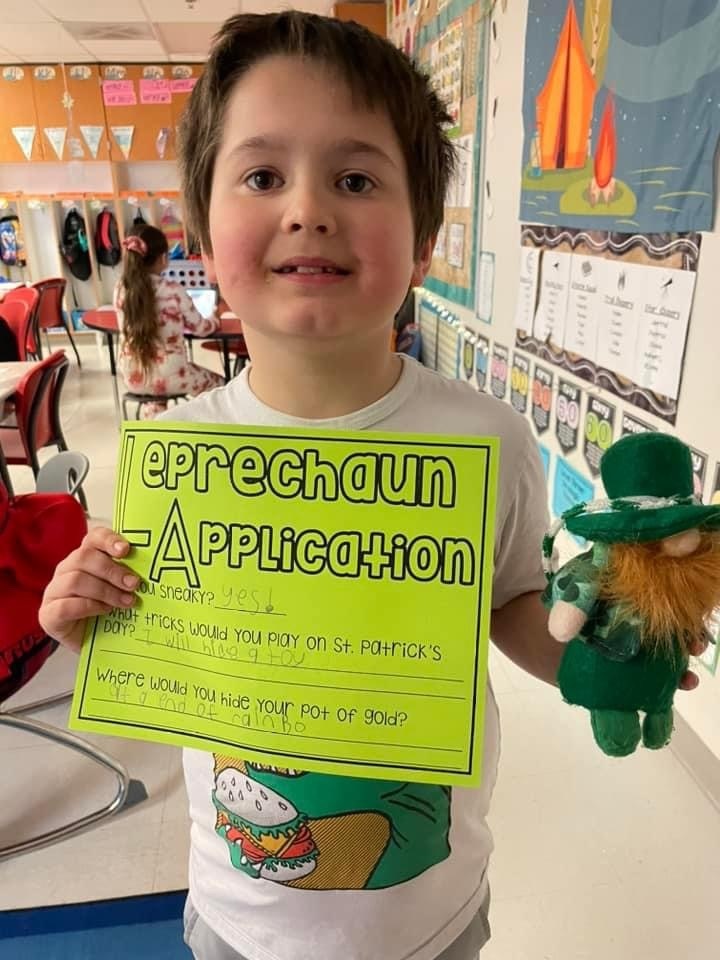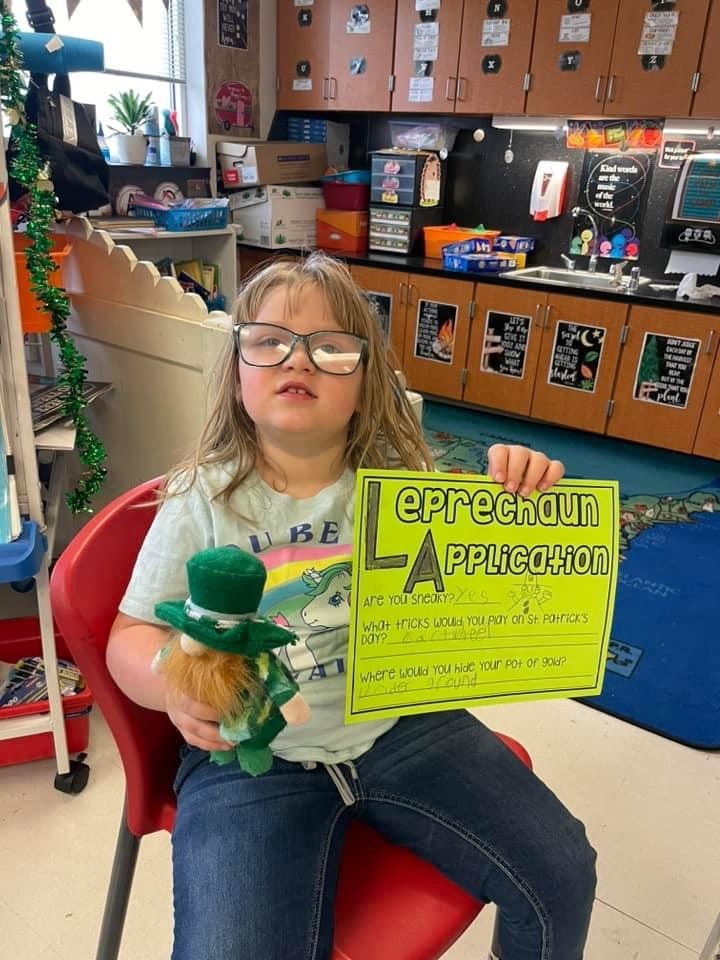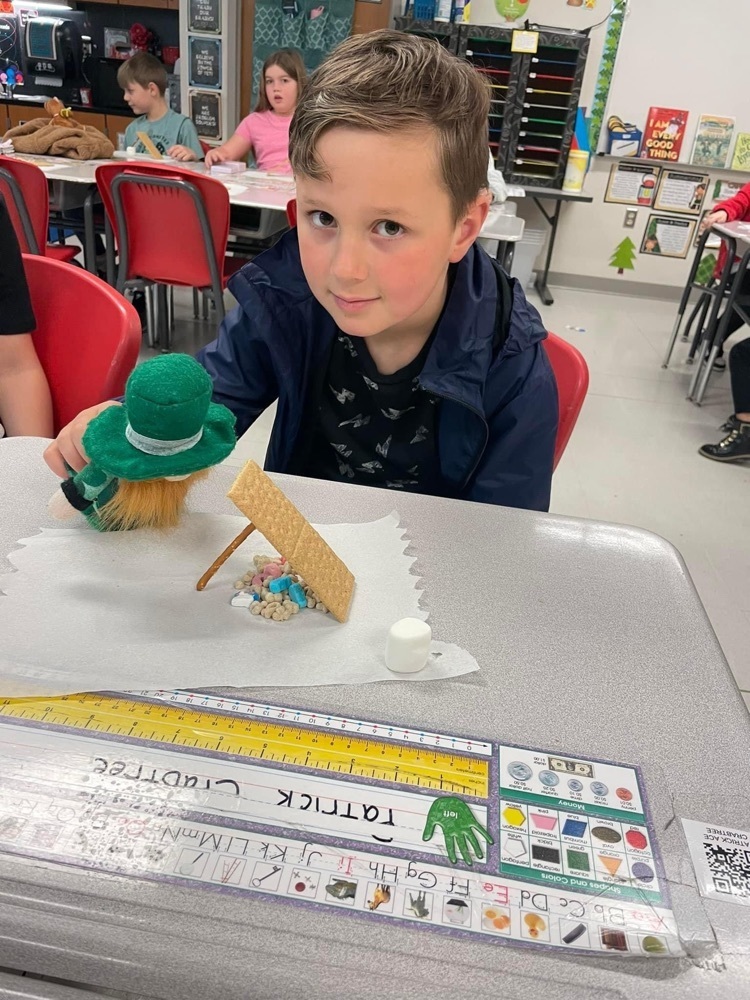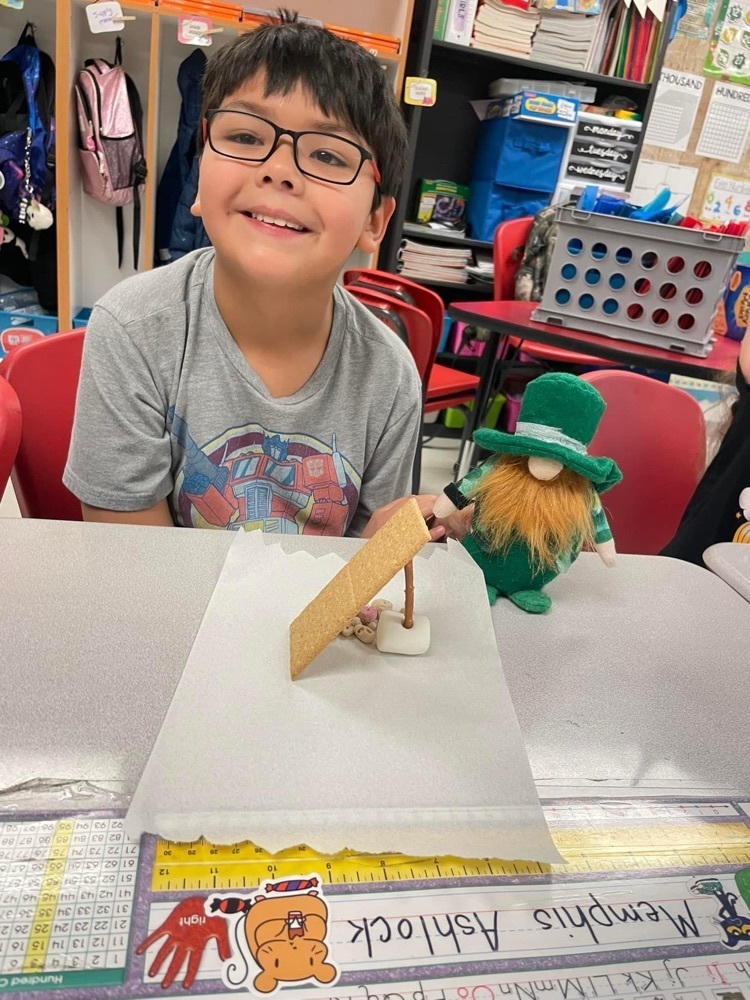 It's PAPA JOHNS FUNDRAISER Night!!! Let's really enjoy Spring Break and not cook tonight!! Order from 4-8pm and 10% of all sales will be donated back to Catalayah!! #CPSZEBRAPRIDE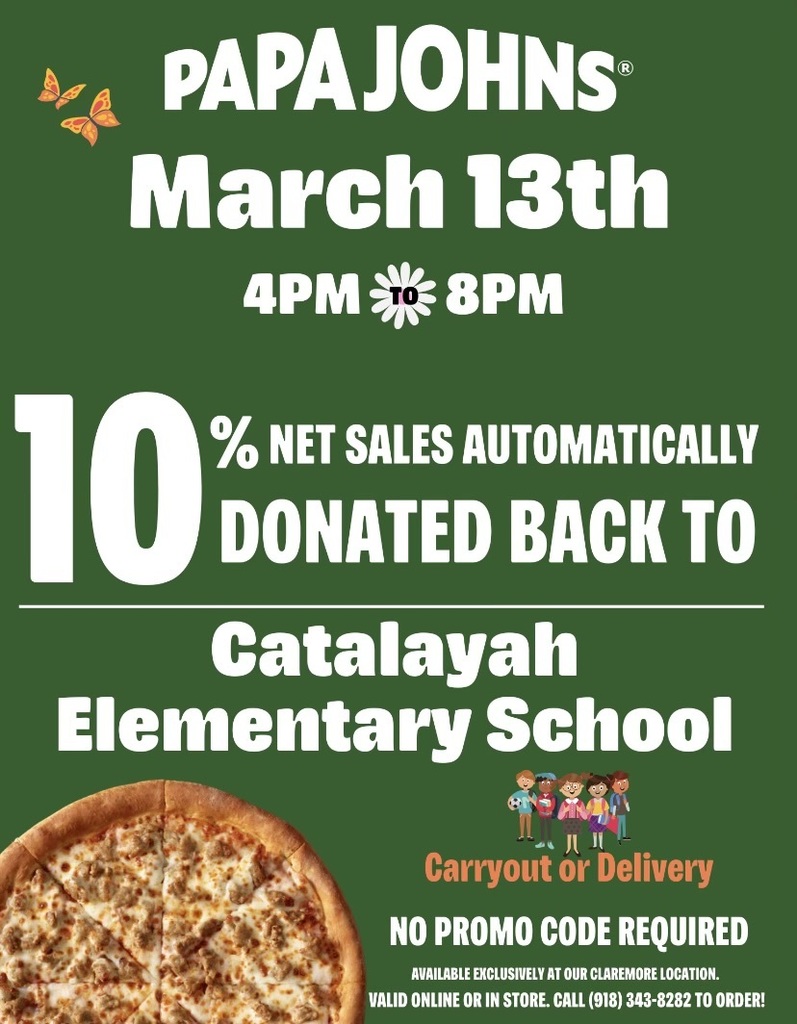 Tomorrow Night is another Papa Johns Fundraiser Night!!! From 4-8pm Papa Johns will donate back 10% of all sales to Catalayah. Carryout or Delivery. No code needed. #CPSZEBRAPRIDE

#ZebraTravelDiaries - SPRING BREAK SERIES As you head out on vacations, staycations, day trips, camp, or any other spring break fun, send us your pictures in your ZEBRA GEAR and tell us where you are and we'll share them with our community. You don't have to be going far, you just have to show your #CPSZEBRAPRIDE when you are there. Stay safe, have fun, and email photos to
jbrace@claremore.k12.ok.us
.

Do you remember last week when I was telling you about the coloring contest Mrs. James held for Read Across America Week?!? We have announce the winners and here they are!!!! Pre k- 2nd had coloring pages 3rd-5th decorated book marks Mrs. James also gave a prize to 5 lucky winners that were caught reading!!! Great job Catalayah kids!! #CPSZEBRAPRIDE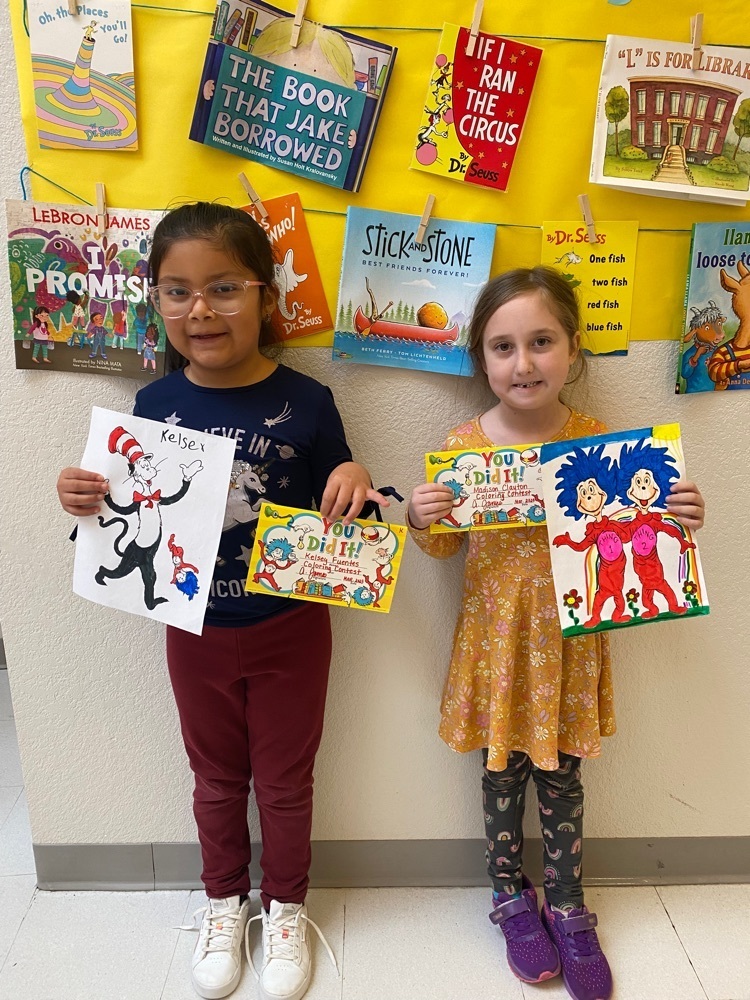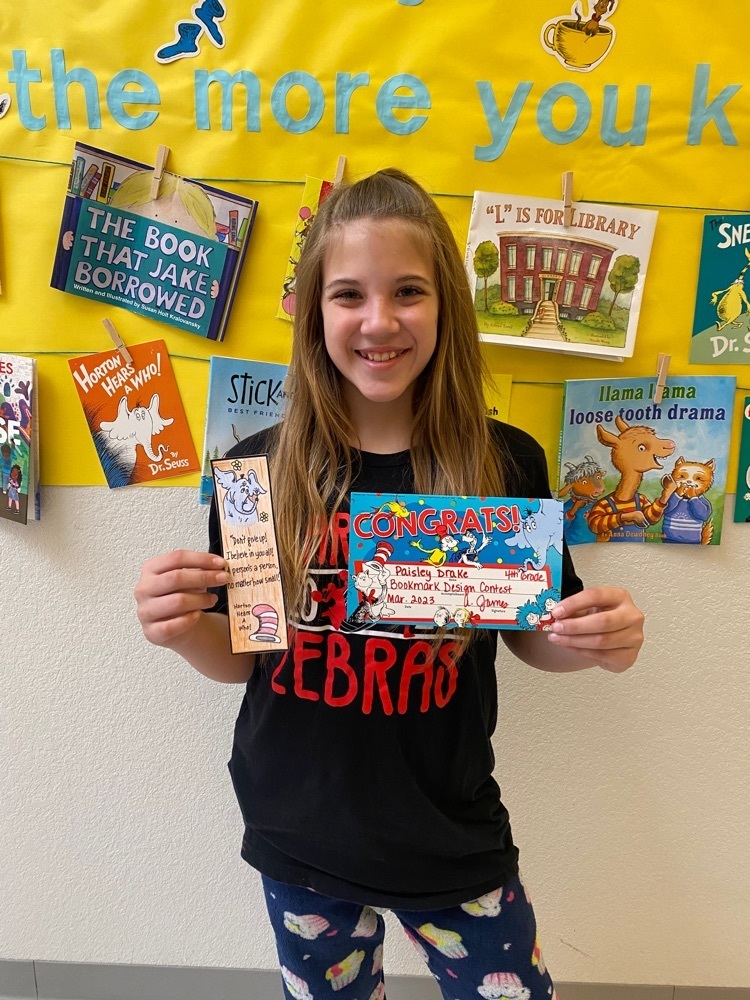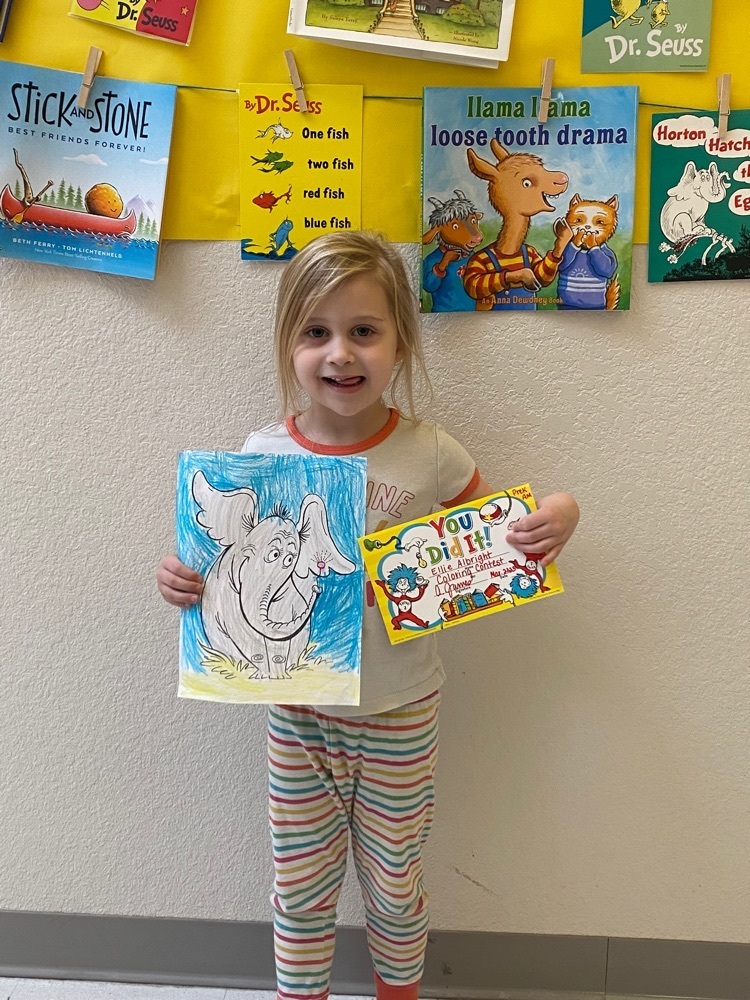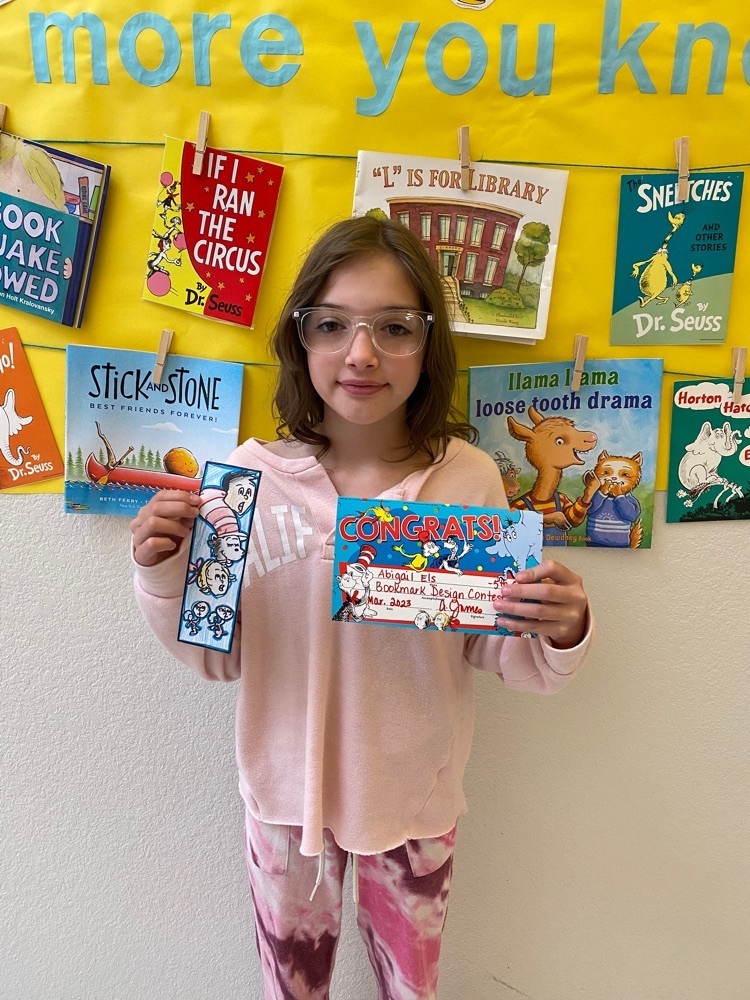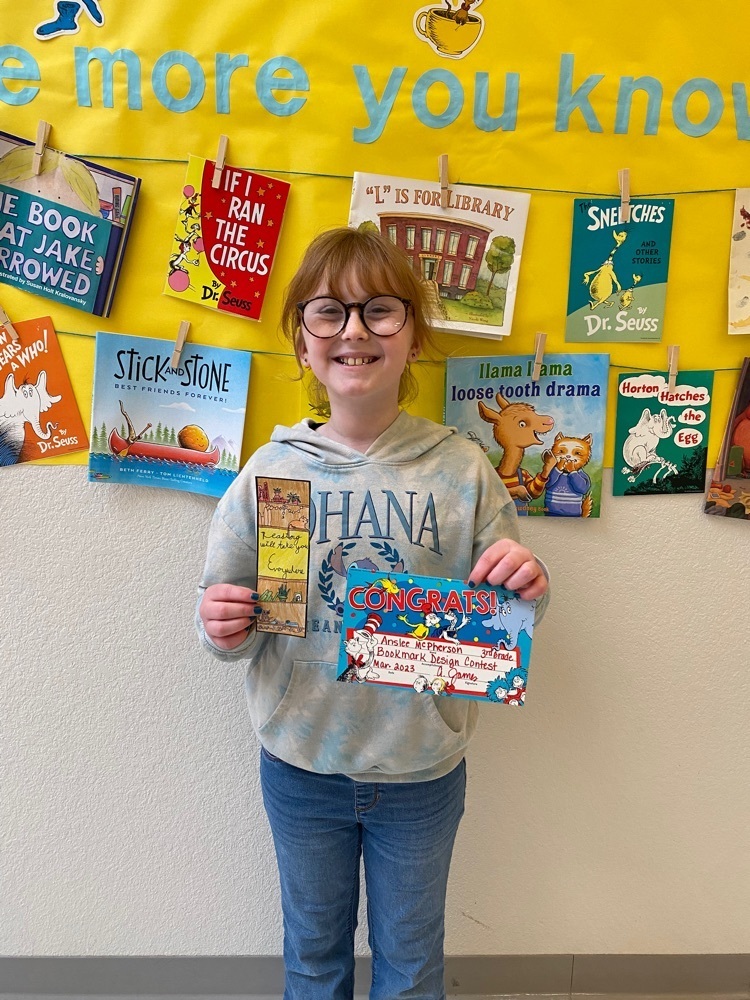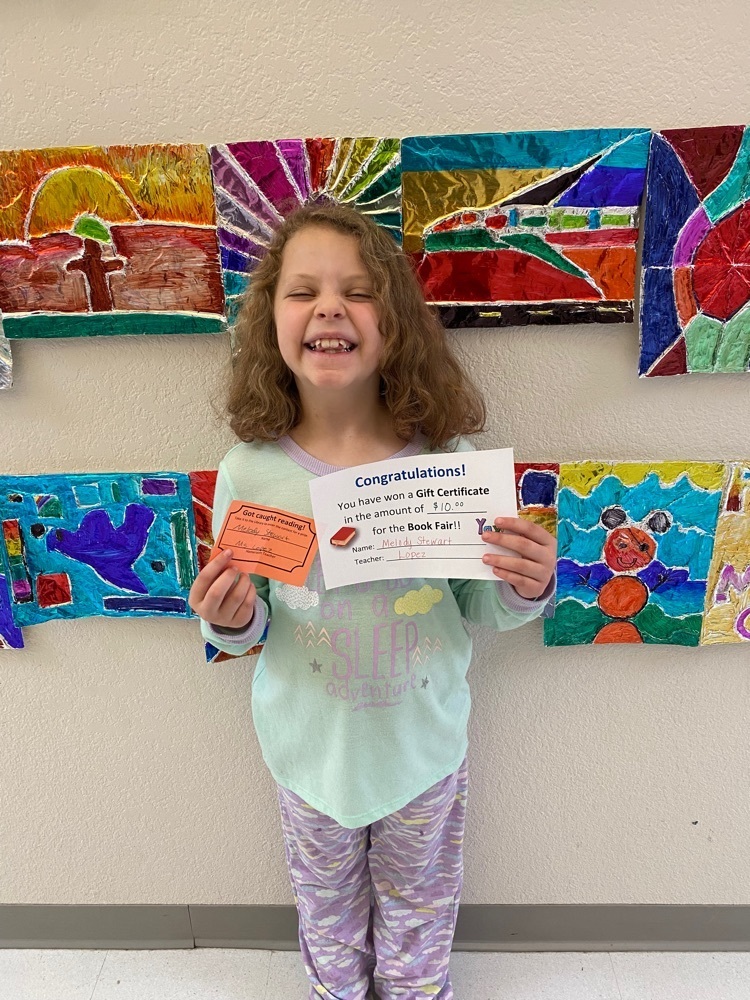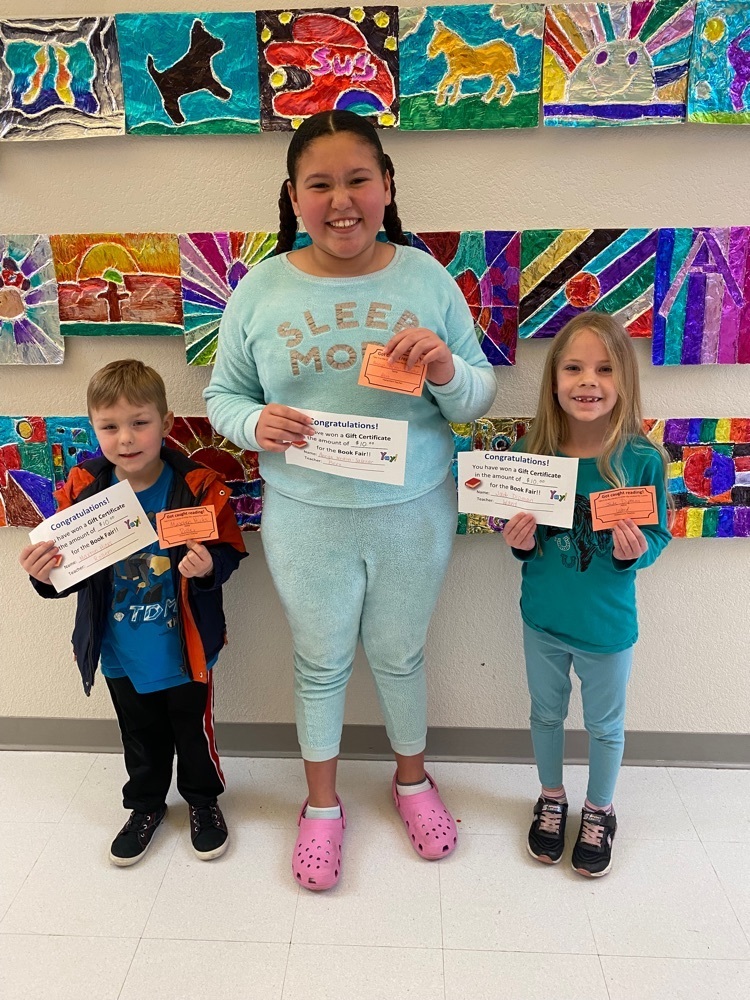 Tomorrow is the last day for the Book Fair and it will be open until 7:30!!!!! You can stop by during parent teacher conferences or if you want to just stop by for the Book Fair we would love to see you!! You can still set up the ewallet for your kids or shop online.
https://www.scholastic.com/bf/catalayahelementary
#CPSZEBRAPRIDE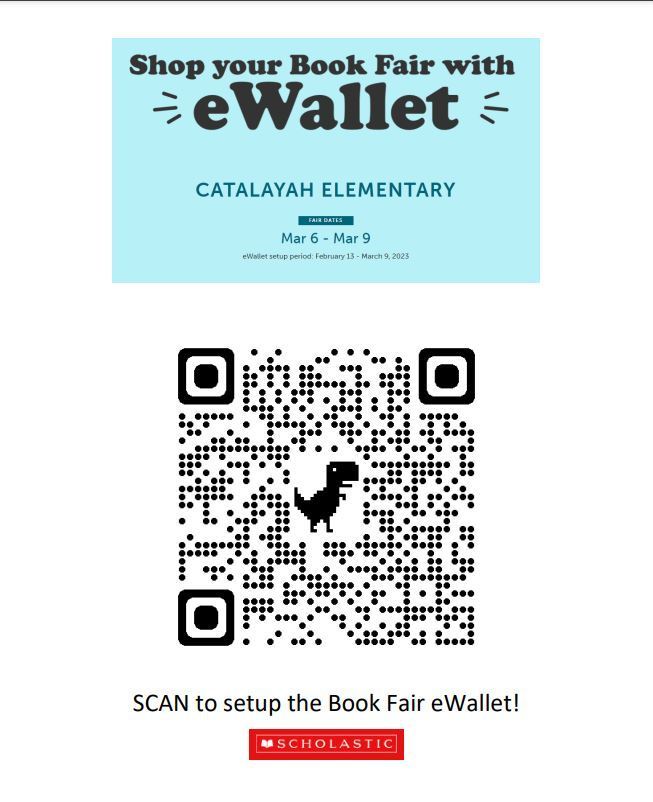 Menu change for tomorrow, Thursday March 9th We will not be having the wrap- it will be Sunbutter and Jelly instead Choices for Thursday March 9th Corn Dog Crispy Chicken Nuggets SunButter and Jelly

Ice Cream Wednesday!!!! Students can purchase Ice Cream for $1.00 after they finish their lunch. #CPSZEBRAPRIDE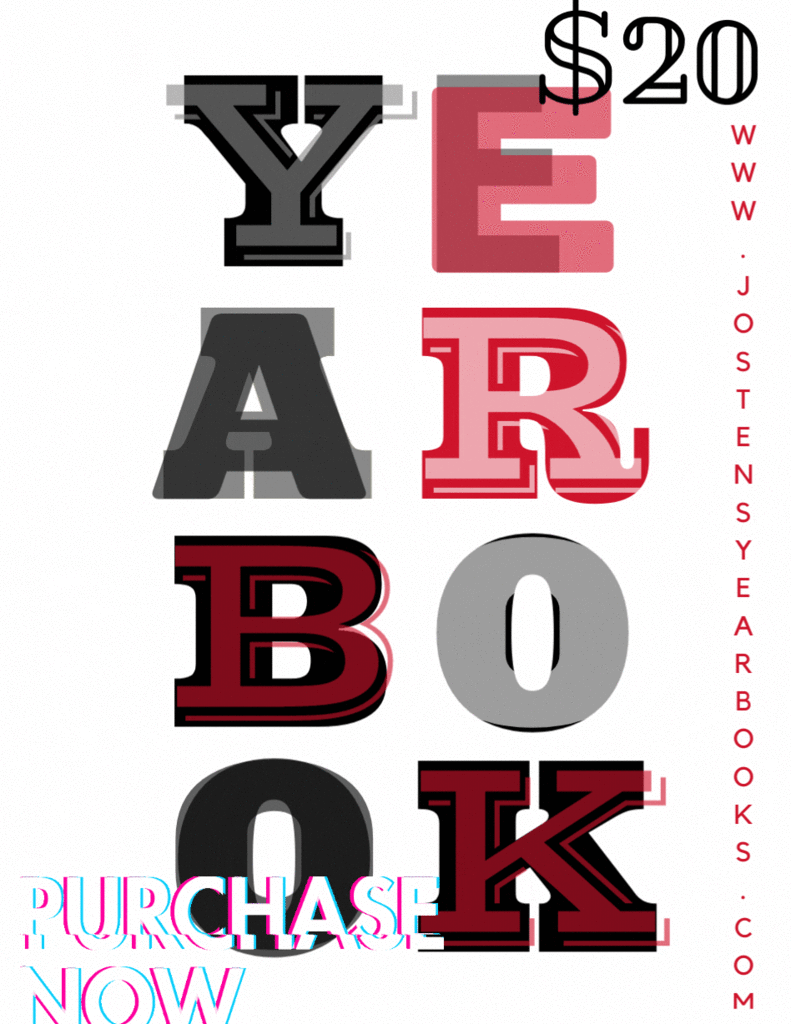 Tomorrow is Ice Cream Wednesday!!! Students can purchase Ice Cream after they finish their lunch for $1.00. #CPSZEBRAPRIDE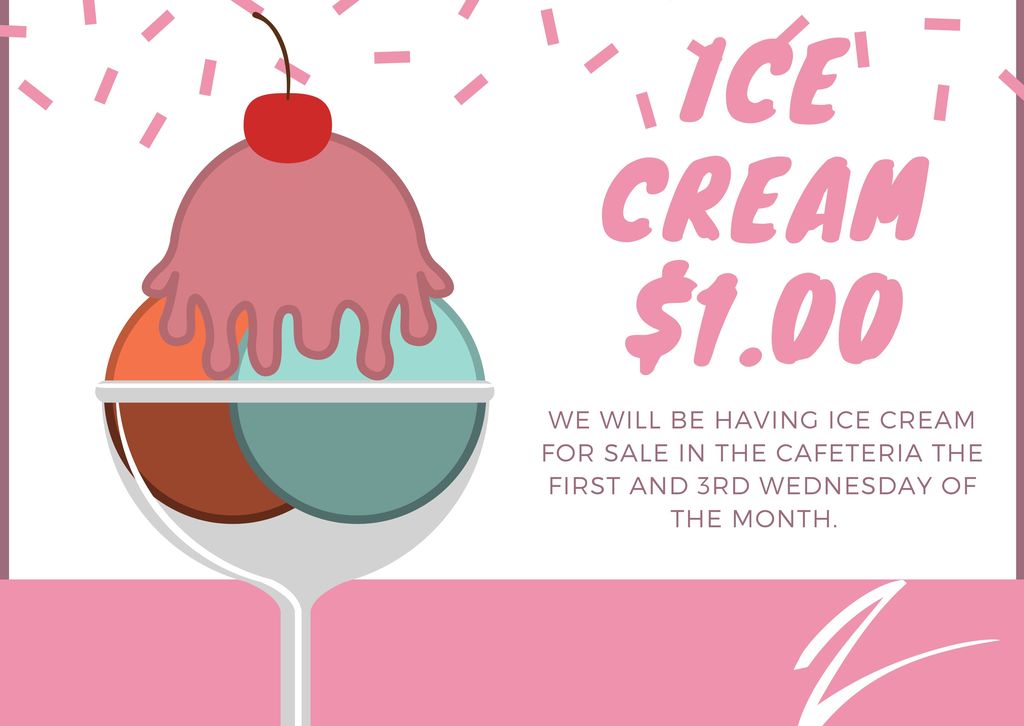 Did you know yesterday was National Oreo Cookie Day? Mrs. Ward's class celebrated by eating Oreos and writing about it! They used the transition words first, then, and last to describe how they like to eat an Oreo! Yum! #CPSZEBRAPRIDE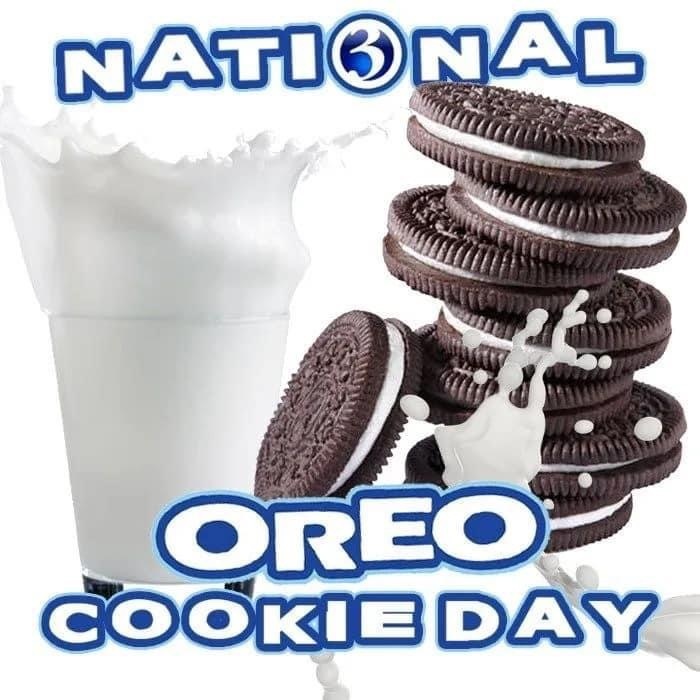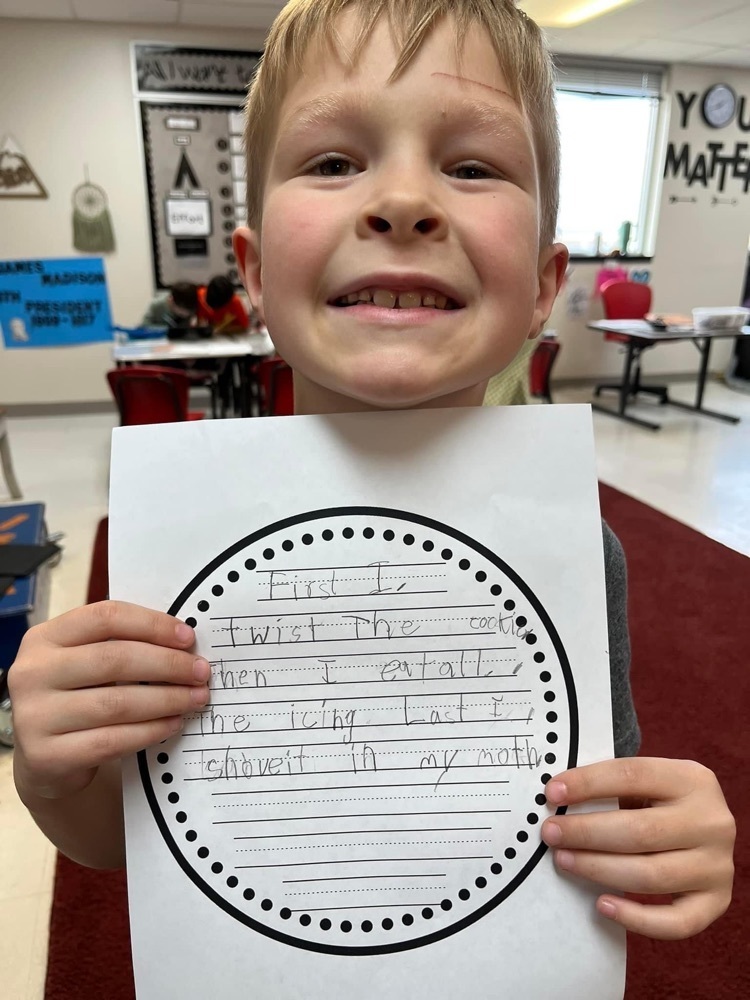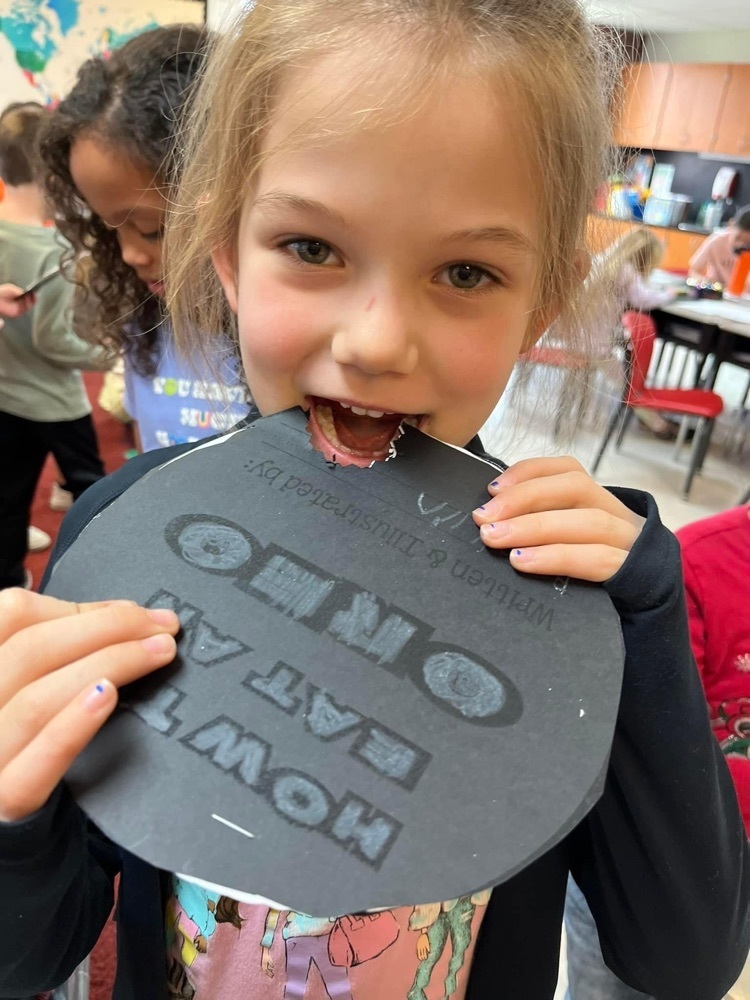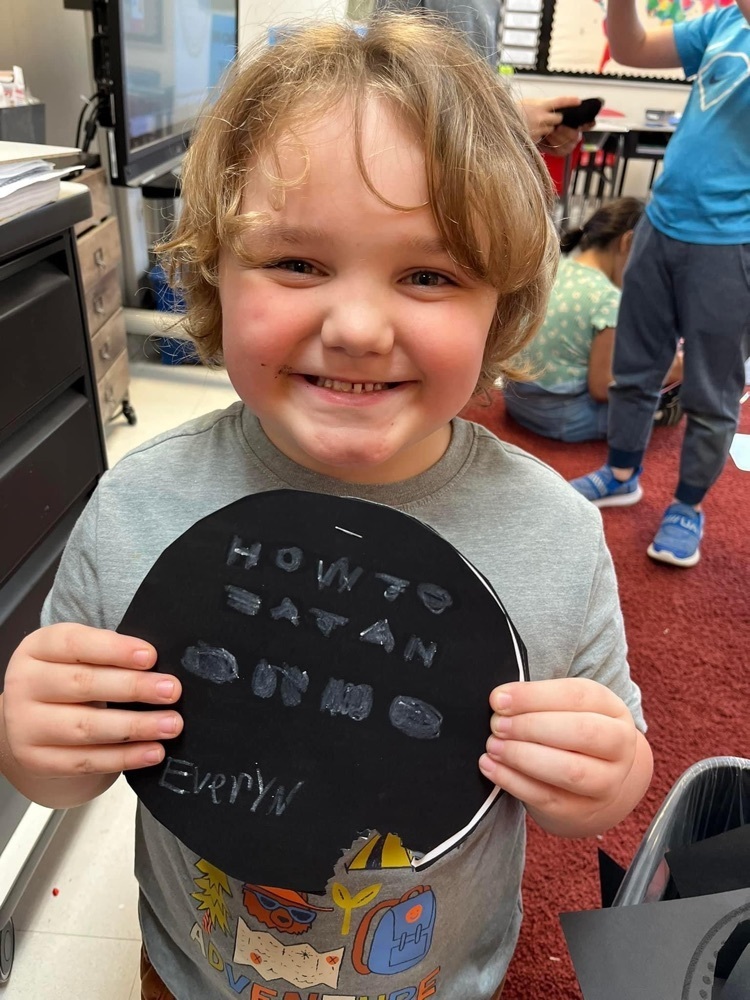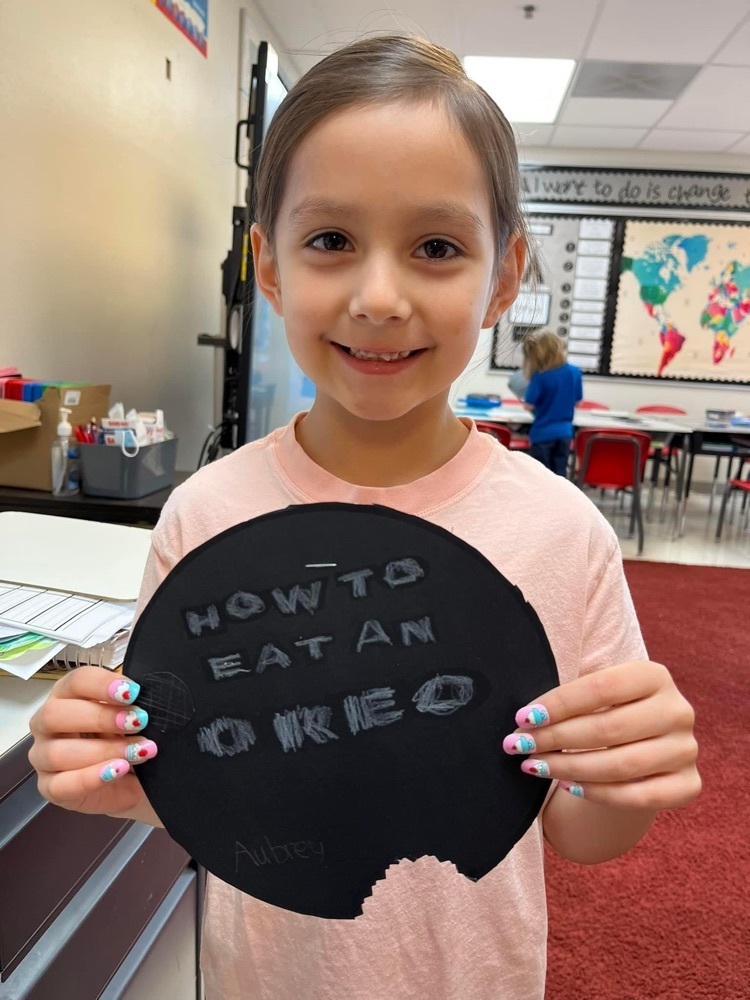 It's time to record a new chapter in our Spring Break Edition of our #ZebraTravelDiaries. If you are going on a vacation or staycation, remember to wear your zebra gear and take a photo for our #ZebraTravelDiaries. Send your photo (wearing your Zebra gear), name, school, and where you are to
jbrace@claremore.k12.ok.us
.  If you are out of town let us know when you'll be home; we'll wait to post the photo until you return.   We'll see you back in class on Monday, March 20th. Make it a great day to be a Zebra. #CPSZEBRAPRIDE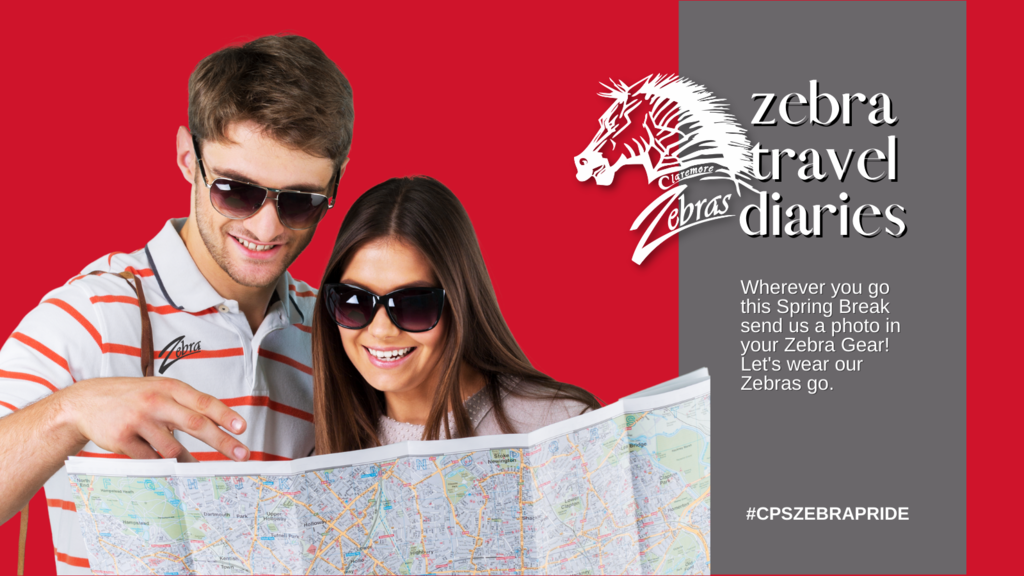 The weather looks good for Running Club Monday!

Remember Spring Break begins on FRIDAY, March 10th, this year. All CPS offices and campuses will be closed from Friday, March 10th through Friday, March 17th. Relax - read a book…for fun, play a board game, put together a puzzle, paint a picture, have a family meal; whatever you do MAKE A MEMORY. #CPSZEBRAPRIDE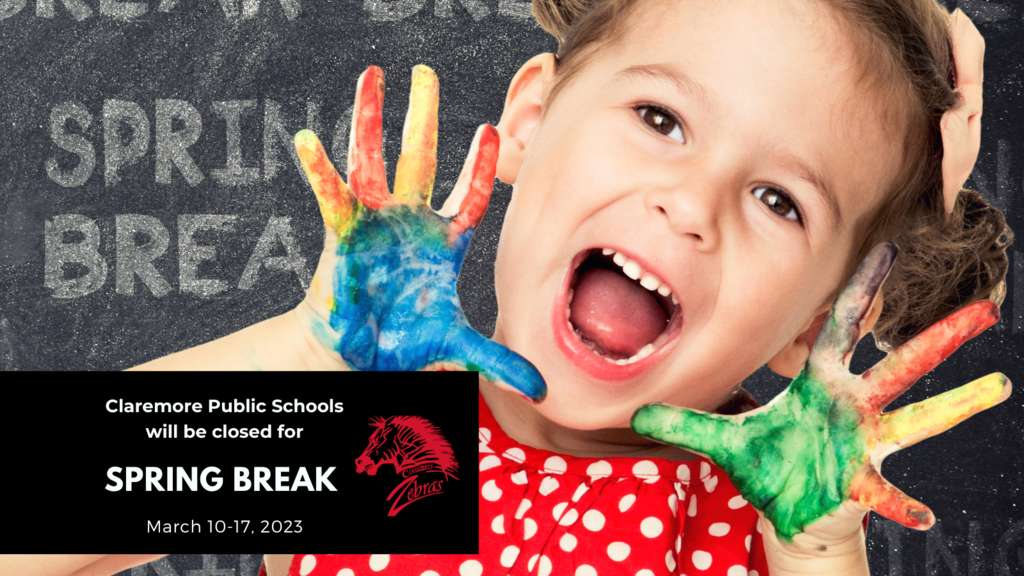 You just thought we were done!!! Another finalist for the Future Chef Competition!!!! The finalist will all compete at Catalayah next week! Good Luck Catalayah kids! #CPSZEBRAPRIDE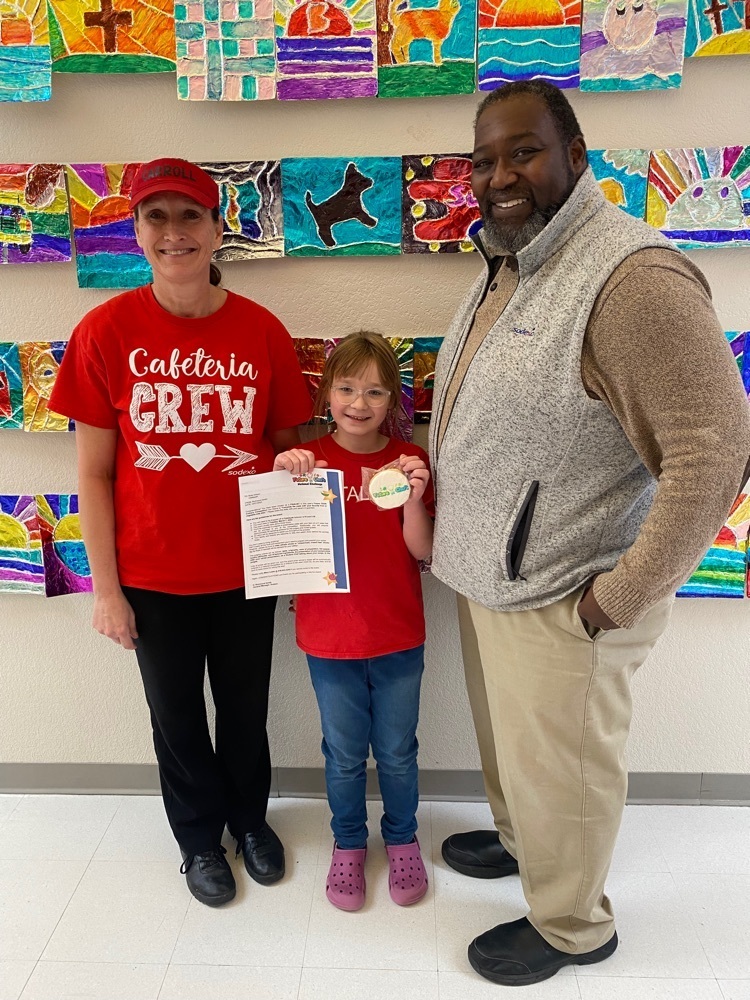 Snack Cart tomorrow!! Students can purchase snacks on their way to Rise and Shine. Snacks are $.50-$1.00 #CPSZEBRAPRIDE