The CPS District offices are closed Monday. Have a safe Memorial Day. It's important to tell the stories of those who are not here to tell their story. Join us in remembering and honoring those who have sacrificed their lives for this country. Who are you honoring today? #CPSZEBRAPRIDE

FREE SUMMER MEALS In conjunction with the USDA Seamless Summer Program, CPS Child Nutrition Department will continue FREE MEALS this Summer for students 18 & under. HOT MEALS are available Monday - Friday (May 31 - July 1 & July 11 - Aug. 15) at Roosa & Catalayah Elementary. Breakfast is served from 7:30a - 8:30a. Lunch is served from 11:00a - 12:30p. Meals must be consumed on-site. GRAB & GO MEALS are available on Mondays (May 23 - June 27) at CPS Enrollment Center (101 West 11th). Five (5) meals are distributed each Monday. To help plan for proper ordering, storage, freshness, and decreased waste, we ask you to complete the order form weekly by Wednesday at 3:00p for the following week. Holiday pick-up will be on Tuesday. Questions? Contact Child Nutrition at 918-923-4243 or
jragland@claremore.k12.ok.us
.

On the last day of school our sweet Cafeteria staff had a little fun with the 5th graders. They surprised them with some beach balls!! Our ladies wrote sweet messages on them to let the 5th graders know how much they are going to miss them. #CPSZEBRAPRIDE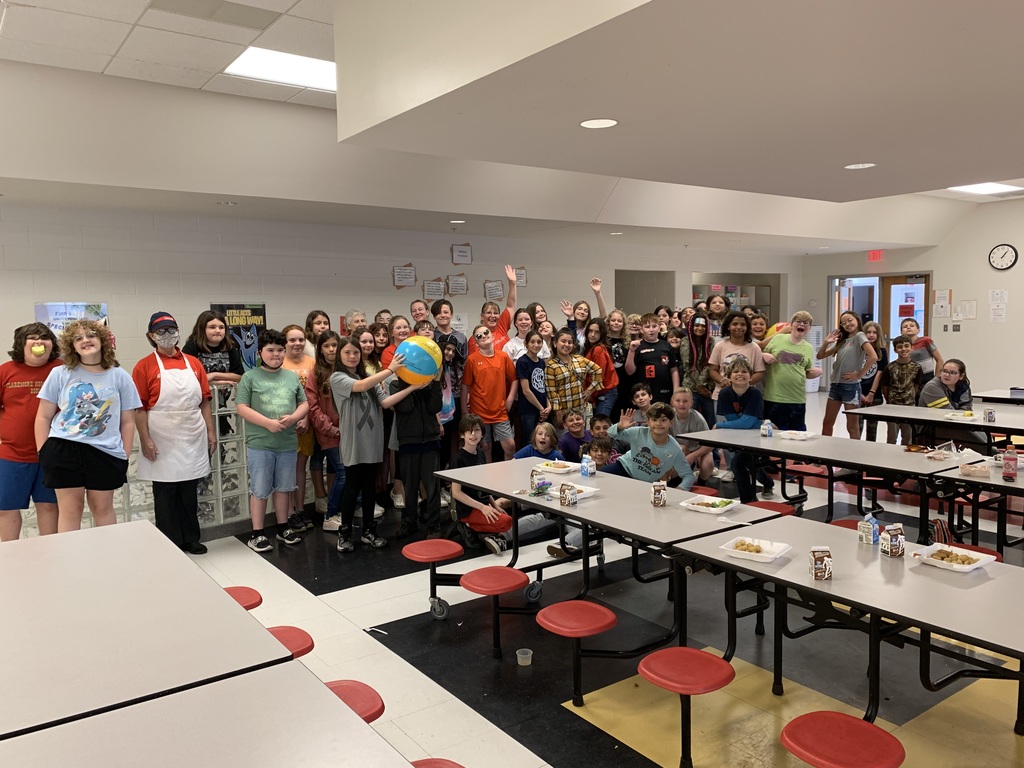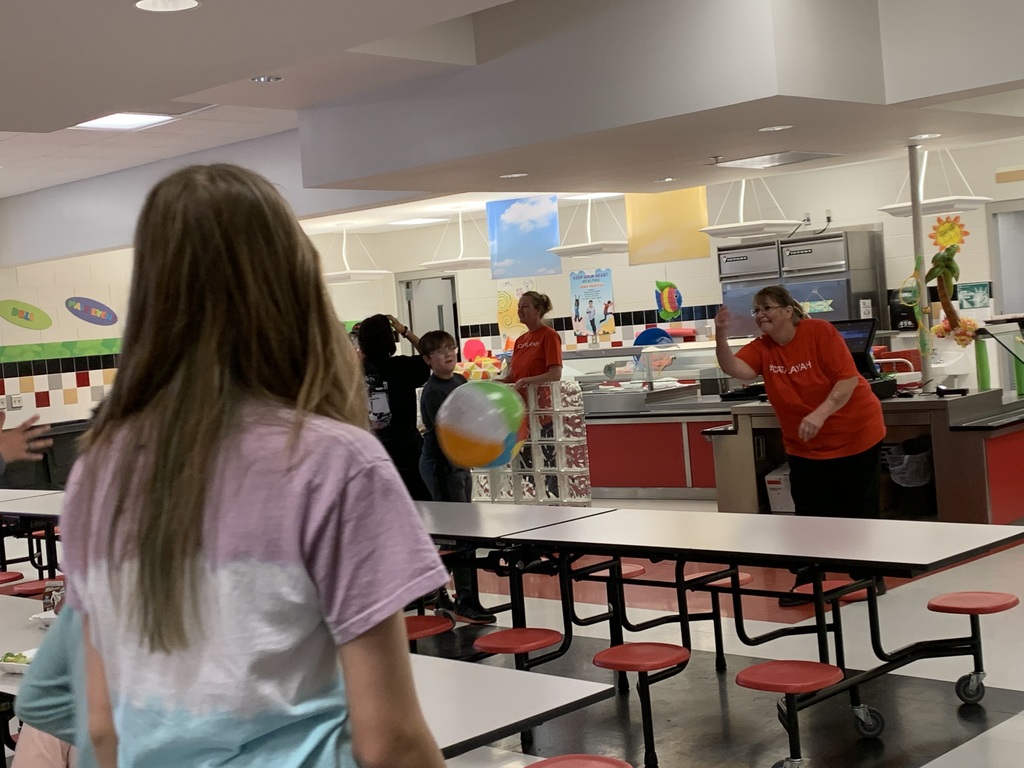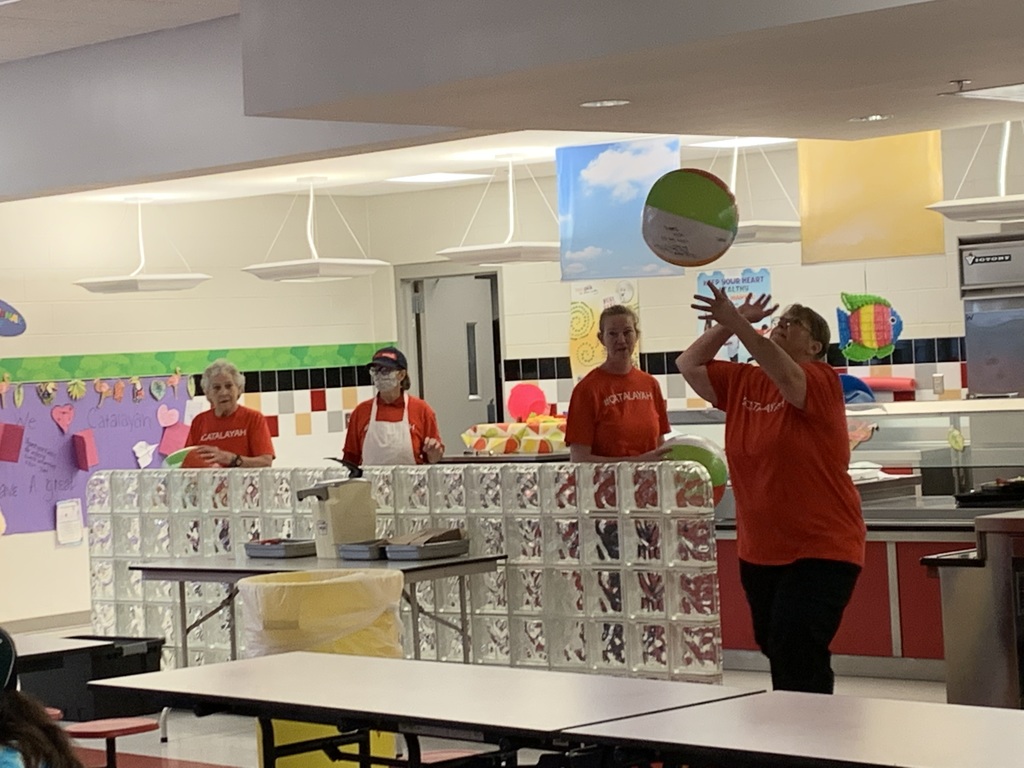 Classes are filling up! Have you enrolled your kids for school next year??? If you're having trouble, please make sure you are signed into Wengage through GOOGLE CHROME on a computer. You can follow this link to get to the parent portal
https://ok.wengage.com/Claremore
If you need help or have any questions, please call the office at 918-923-4260. #CPSZEBRAPRIDE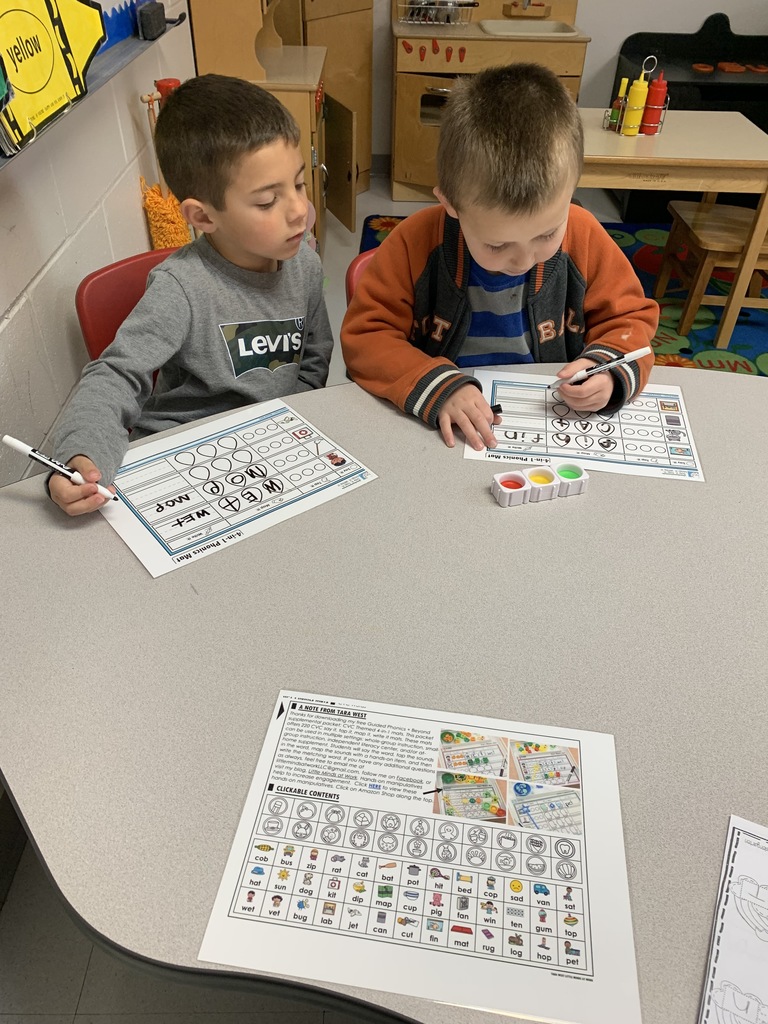 You have been asking for it, so here it is!!!!! The 5th grade vs teacher dance off!!!!! We were so excited we could have this again this year. This is something the kids (and staff) look forward to each year.
https://www.youtube.com/watch?v=sFniRHyujMI
#CPSZEBRAPRIDE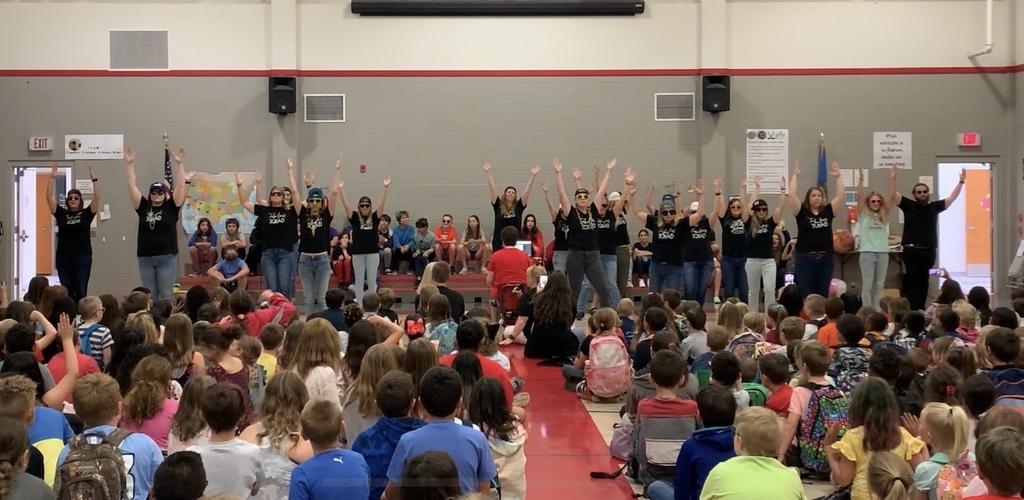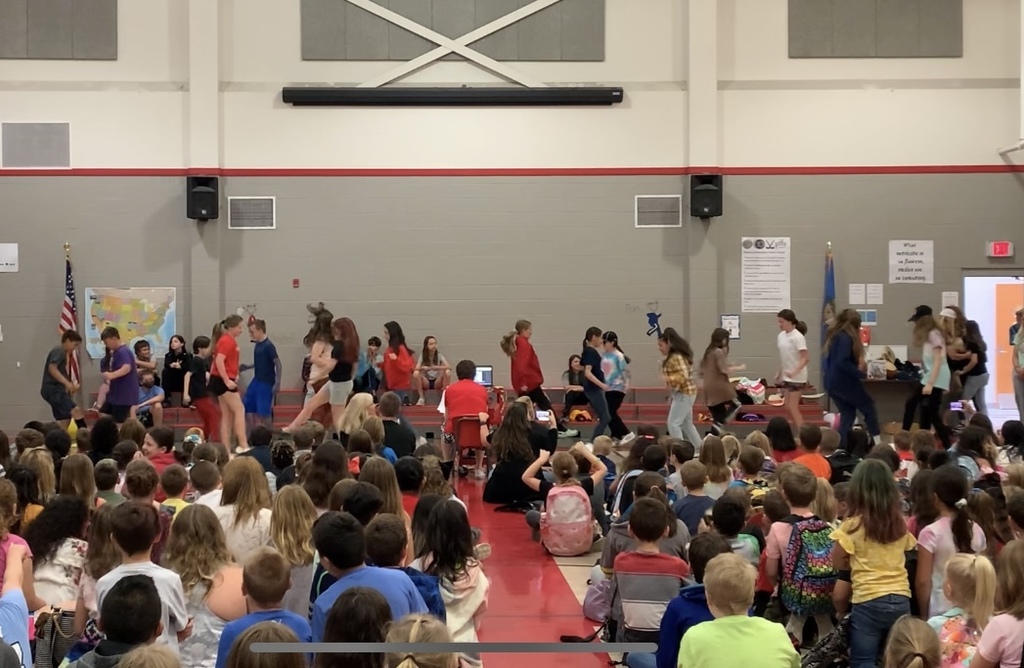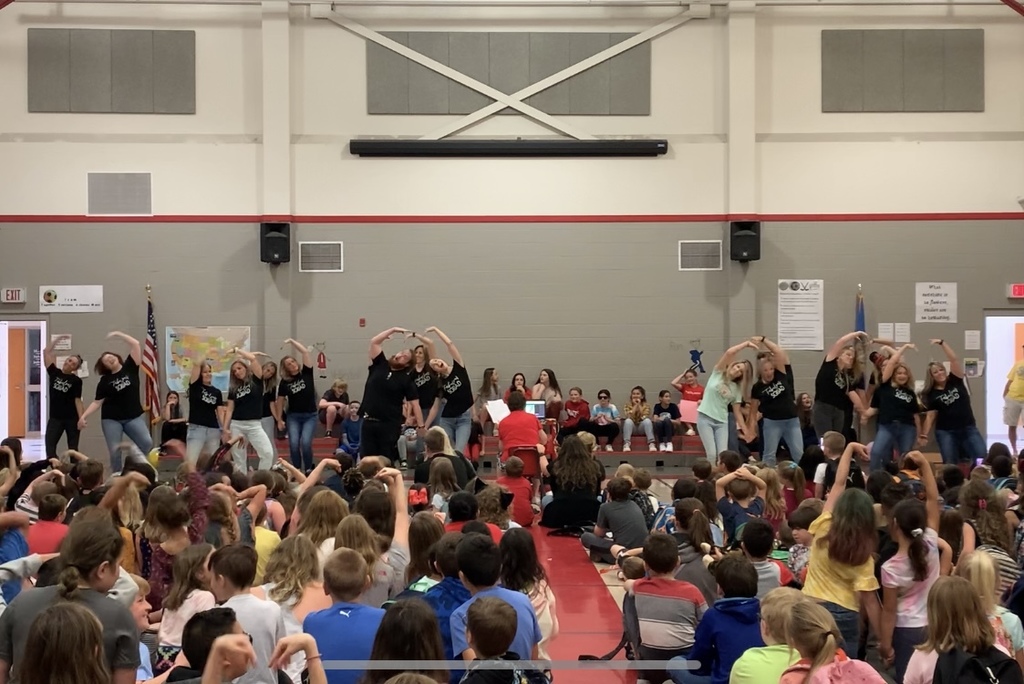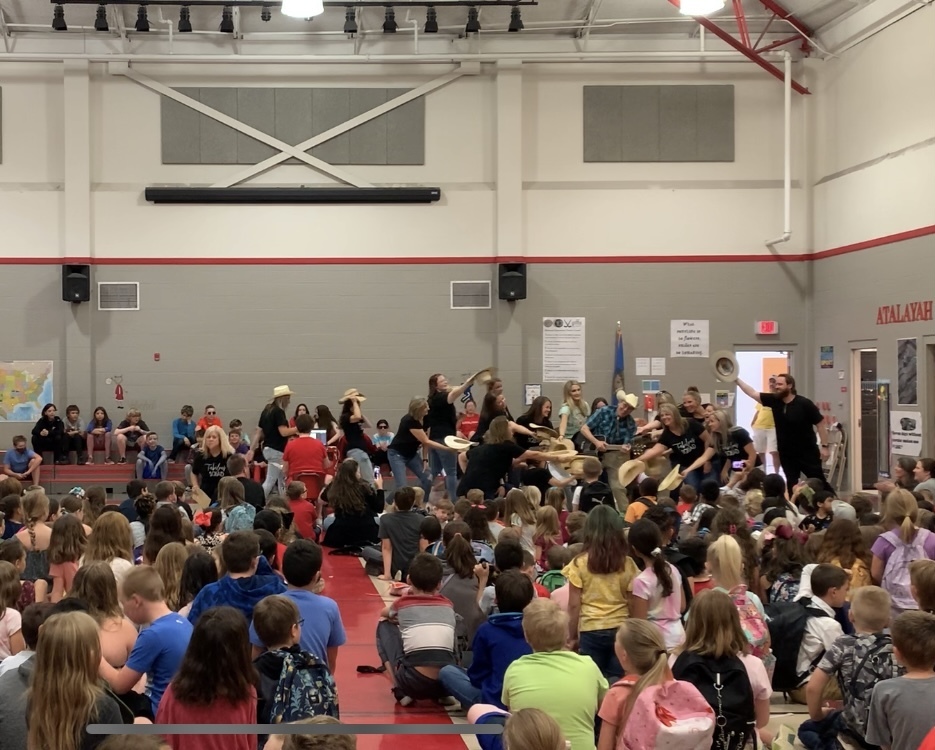 🏀 Lady Zebra Basketball Camps 🏀 May 23 - 25: Developmental Camps, girls 7th - 12th graders May 30 - June 1 (12p-3p): Intermediate Camp, girls 4th - 6th graders May 30th - June 1 (8a - 11a) : Lil Stripes, girls K - 3rd $40/camper Hosted by Coach Bobby Cope Contact:
coachcope918@gmail.com
More Info:
https://5il.co/1aw68
#CPSZEBRAPRIDE


🏐 Zebra Volleyball Camp, June 6th - 8th 🏐 3rd - 6th graders: 10a - 12p 7th - 9th graers: 1p - 3p $60/camper Hosted by CHS Coaches & Players Contact:
coachjackson16@gmail.com
More Info:
https://5il.co/tb7g
#CPSZEBRAPRIDE

Looking for something to do this summer? CPS has compiled a webpage for summer camps and resources. We will add them to the list as they are made available. 🎨Art 🏀Basketball 🏈Football ⚽Soccer 🏐Volleyball 👨‍👨‍👧‍👧Zebra Stripes 🏅RSU Sports Camps 🍔Free Summer Meals ➕ the City of Claremore Summer Guide Go to >
https://www.claremore.k12.ok.us/page/summer-camps-programs
Going to a camp? Remember to wear your #CPSZEBRAPRIDE!

⚠ WARNING - be prepared to smile, laugh, and get all the feels. What did you want to be when you were a kindergartner? Some of our Zebra Kindergarten Graduates share their future goals with us. #CPSZEBRAPRIDE ▶
https://youtu.be/hgH8B174gGo
Video credits - CPS Communications Intern, @Hailey Pickup.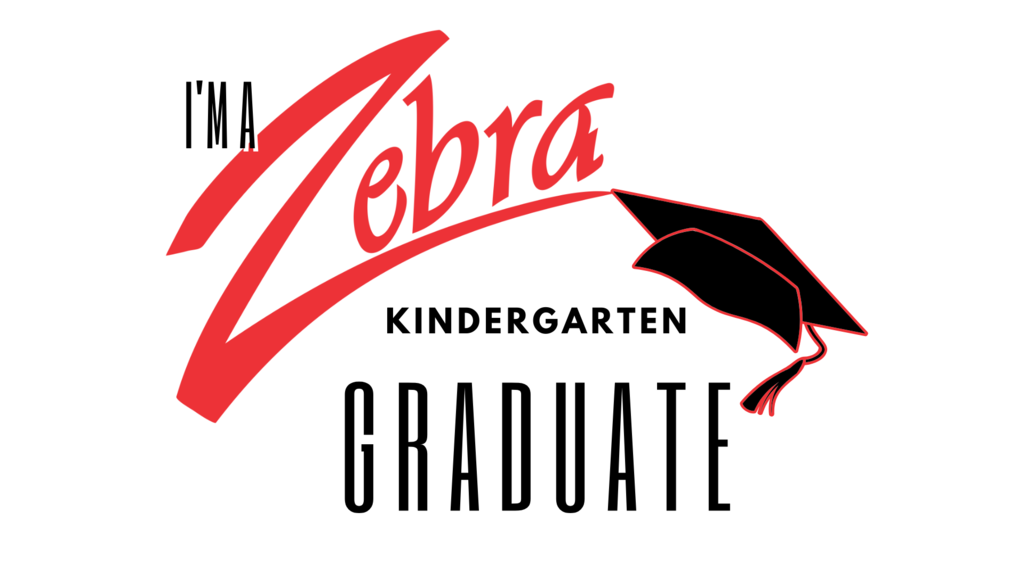 Hey!!! What are you doing tomorrow morning??? Wanna come join us for Rise and Shine? It starts at 7:40, you will need to come in through the front door and sign in at the office. WELCOME BACK PARENTS!!! #CPSZEBRAPRIDE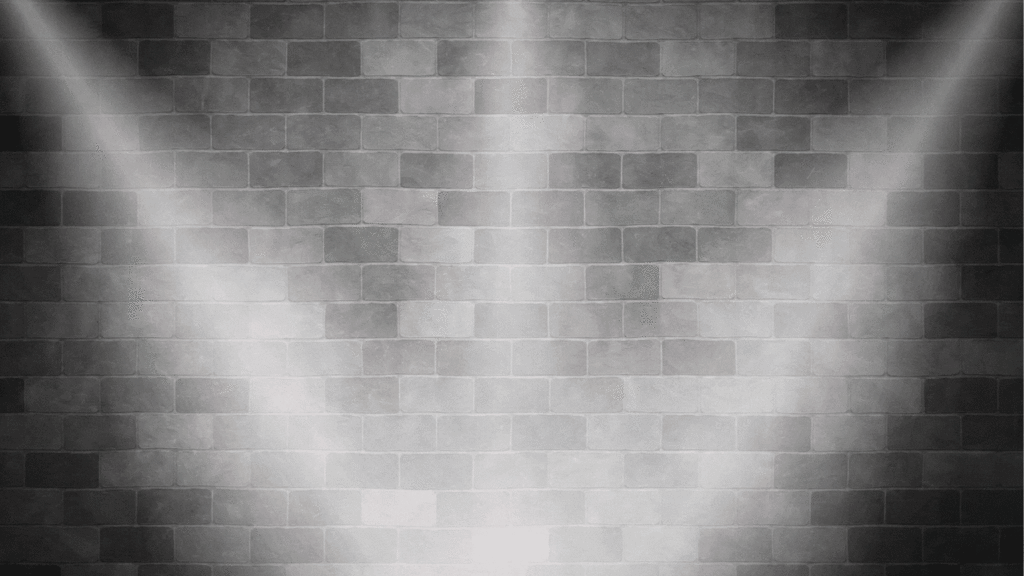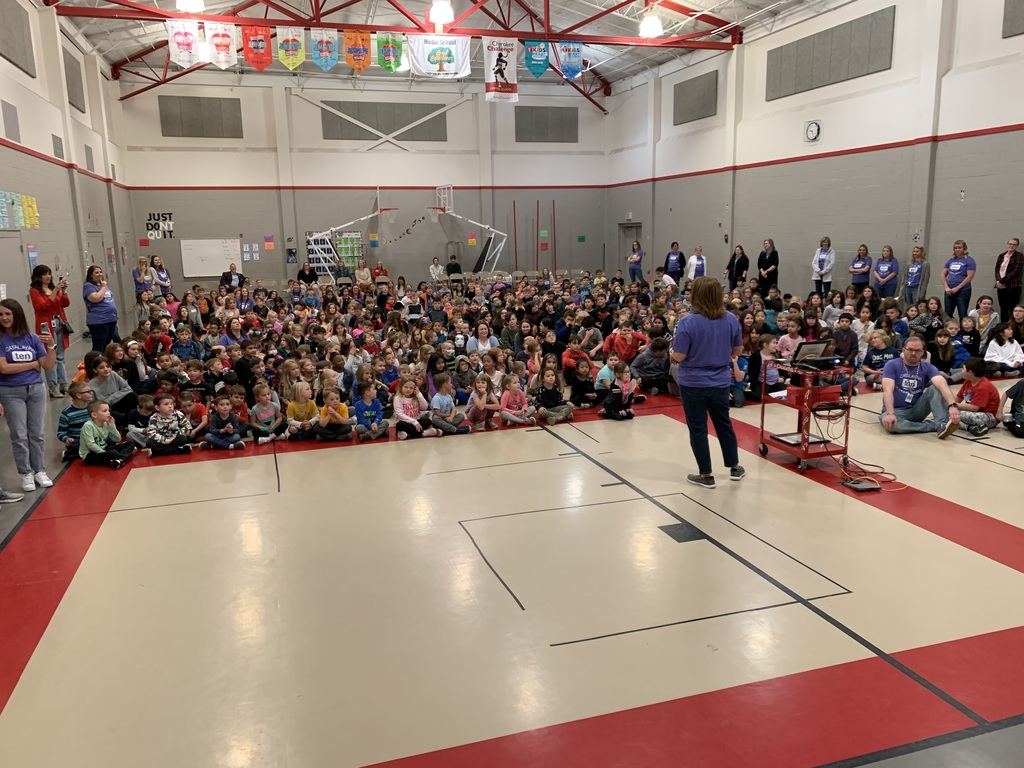 We only have about 15 yearbooks left. They are $20 each. You can stop by the office or send cash or check with your kiddo. #CPSZEBRAPRIDE

We have a few shirts left for sale in the office. They are $10 each. If you want one please stop by the office! #CPSZEBRAPRIDE

#ZebraTravelDiaries - SUMMER BREAK 2022 As you head out on vacations, staycations, day trips, camp, zoo, playdates, or any other summer fun, send us your pictures in your ZEBRA GEAR and tell us where you are and we'll share them with our community. You don't have to be going far, you just have to show your #CPSZEBRAPRIDE (sporting your ZEBRA logo) when you are there. Stay safe, have fun, and email photos to
jbrace@claremore.k12.ok.us
.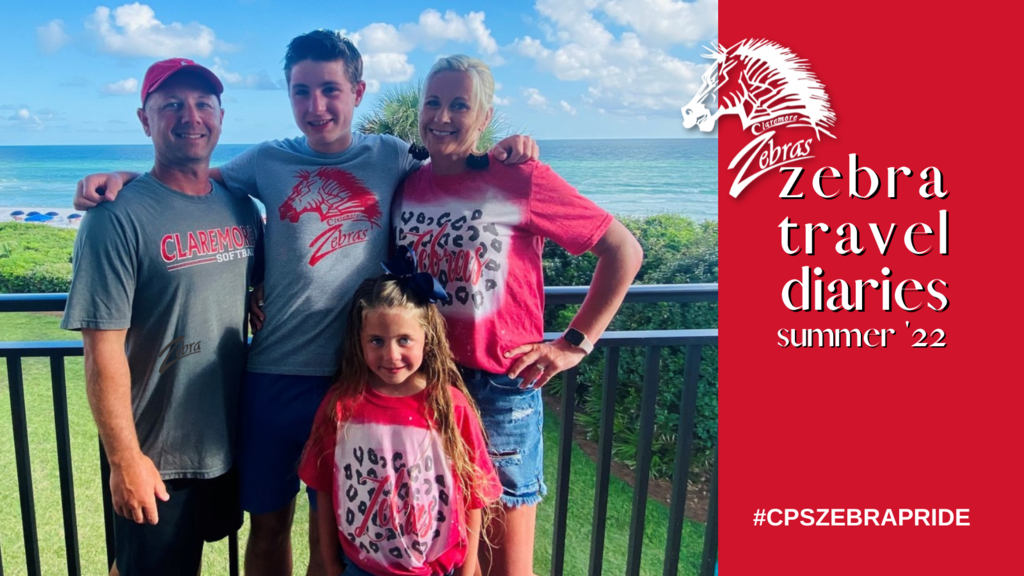 It's time to make sure all your school-issued technology devices are returned to school. Remember to bring in the device, power cord, and cover. If you have not already returned your device to your child's school of record, please do so ASAP. The deadline is May 18, 2022. #CPSZEBRAPRIDE

If you have medicine at school for your student please come by sometime this week to pick it up. We will be here on the 20th also. Anything that is left at the end of the day on the 20th will be disposed of. #CPSZEBRAPRIDE

Our senior walk was today!!!! We really enjoyed our seniors coming back to see us!!! What a great group of kids!!! We can't wait to see where their future takes them!!! It's a great day to be a Zebra!!! #CPSZEBRAPRIDE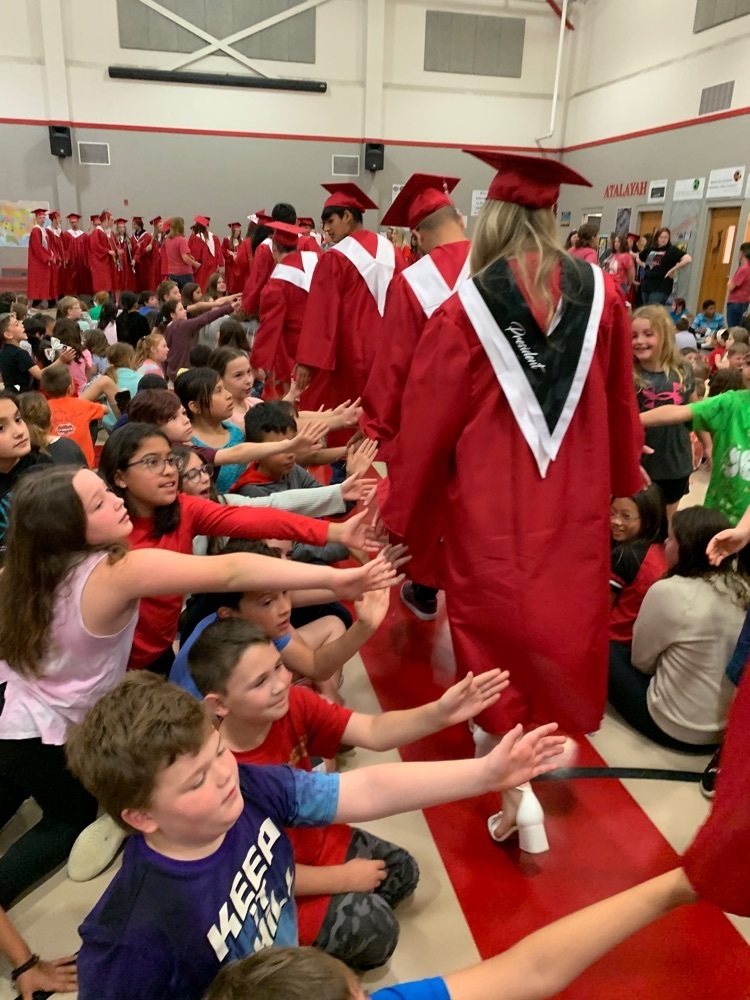 Mrs. Faught's class is ready for Summer!!! I love these sweet summer writing activities they worked so hard on. #CPSZEBRAPRIDE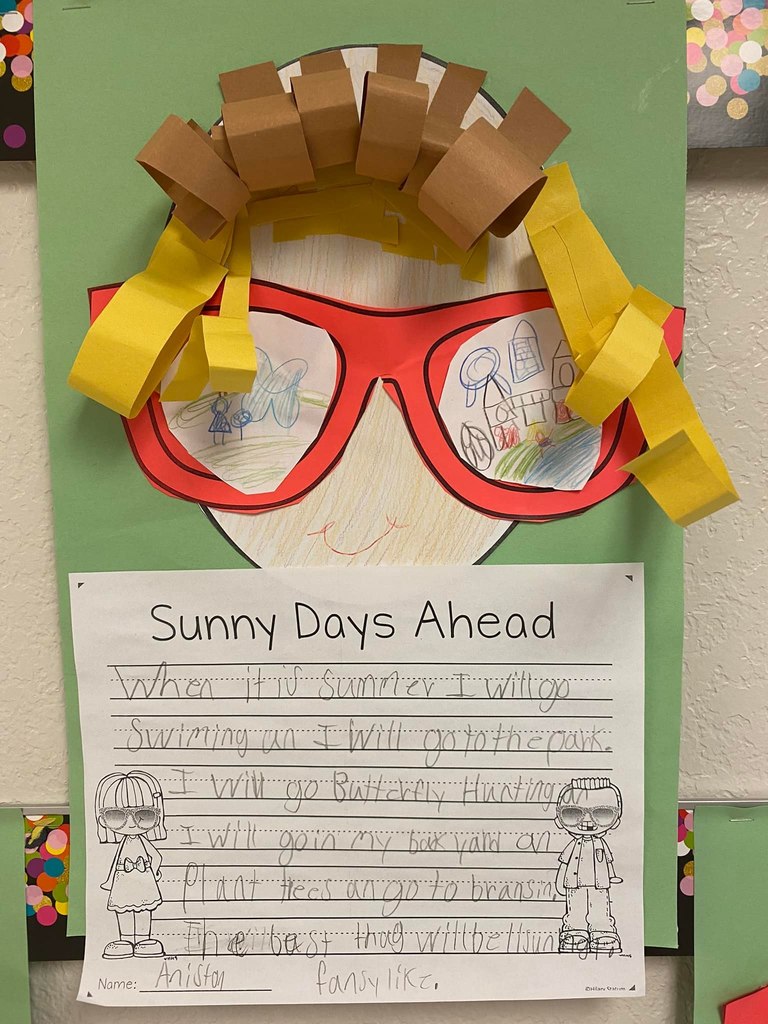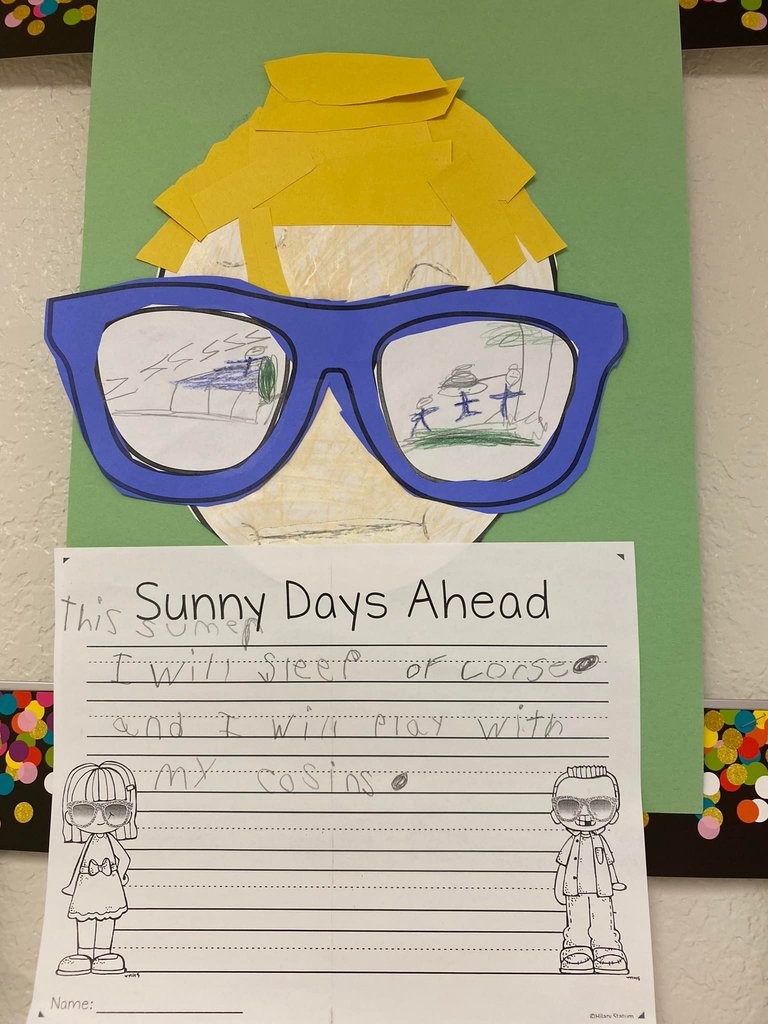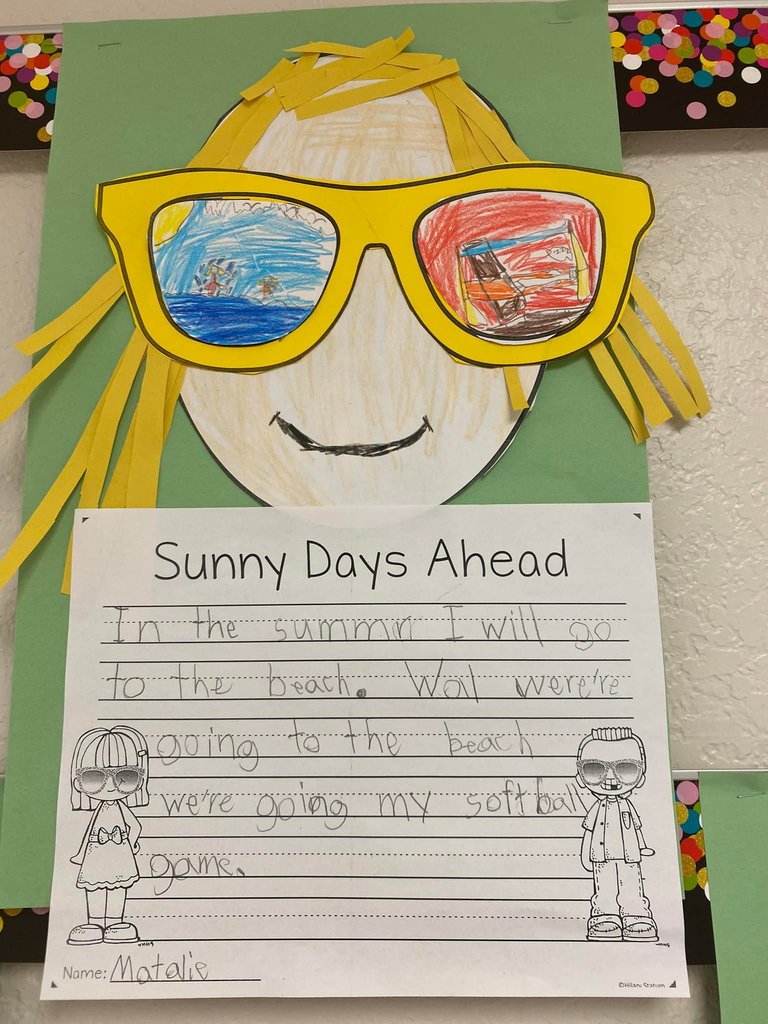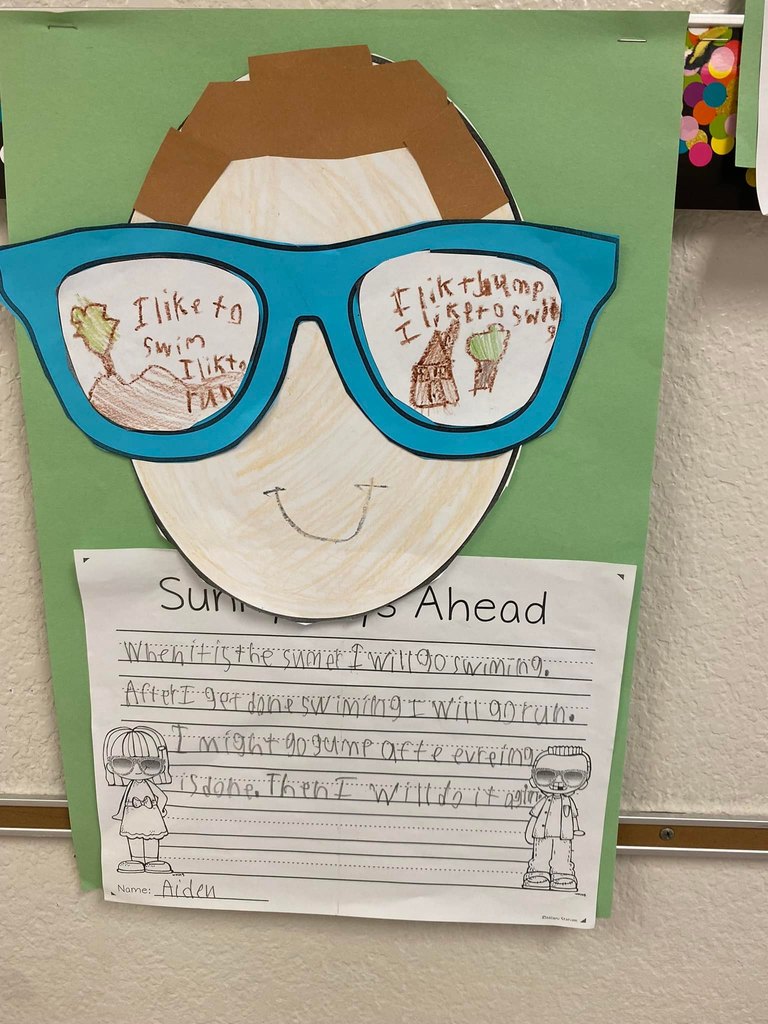 If your student has medication in the nurse's office it will need to be picked up by a parent/guardian no later than 3:00pm on May 20, 2022. Any medication not reclaimed will be destroyed according to policy. #CPSZEBRAPRIDE

Mr. J received some cool new toys for music!! Our Art and Music Dept received a generous donation from Mr. Frank Robinson. Mr. J and Mrs. Coffey were able to purchase some really cool new items for the art and music classes. Up first is the Steel Drum Lead Pan that Mr. J purchased for the music room!! The steel pan, often referred to incorrectly as a steel drum, emerged in the 1930s. Metal objects including car parts, paint pots, dustbins, oil drums and biscuit tins, were originally used as percussion instruments, but at some point they began to be tuned. Scientists are discovering that steel drums, the funky Caribbean folk instruments made out of oil drums and struck by twin mallets, produce a surprisingly rich array of harmonic overtones and couplings between notes that fuse to form haunting sounds fast catching on around the world. The students really enjoyed this new instrument. Stay tuned to see what else they purchased!! #CPSZEBRAPRIDE