Claremore Public School will not have classes on September 27, 2021. Although your children will not be in our classrooms, our teachers will be in Professional Development meetings, expanding their skills and perfecting their craft through participation in several Solution Tree workshops. We will see you Tuesday morning, ready to learn and celebrate homecoming week. #CPSZEBRAPRIDE

PLC Day for Teachers = EARLY RELEASE for students today. 🕑 Elementary @ 2:00 PM 🕝 WRJH / CHS @ 2:30 PM #CPSZEBRAPRIDE

📢 ELECTION NOTICE 📢 CPS Indian Education Committee (JOM) Johnson O'Malley October 5, 2021 6:00 PM CPS Enrollment Center Contact: Jackie Boyd, Coordinator More info ▶
https://5il.co/zhp6

Mrs. Heatherly surprised our staff with ice cream cones for NATIONAL ICE CREAM CONE DAY!!!! Are you going to enjoy some ice cream cones tonight?!?!?! #CPSZEBRAPRIDE

Dress up days for Homecoming next week!!! Flyers will be going home tomorrow! #CPSZEBRAPRIDE

Mrs. Cole's class has been enjoying the outdoors and they've been making Chicka Chicka Boom Boom trees. They might even sing the song if you ask them to. They also checked out their very first library book! #CPSZEBRAPRIDE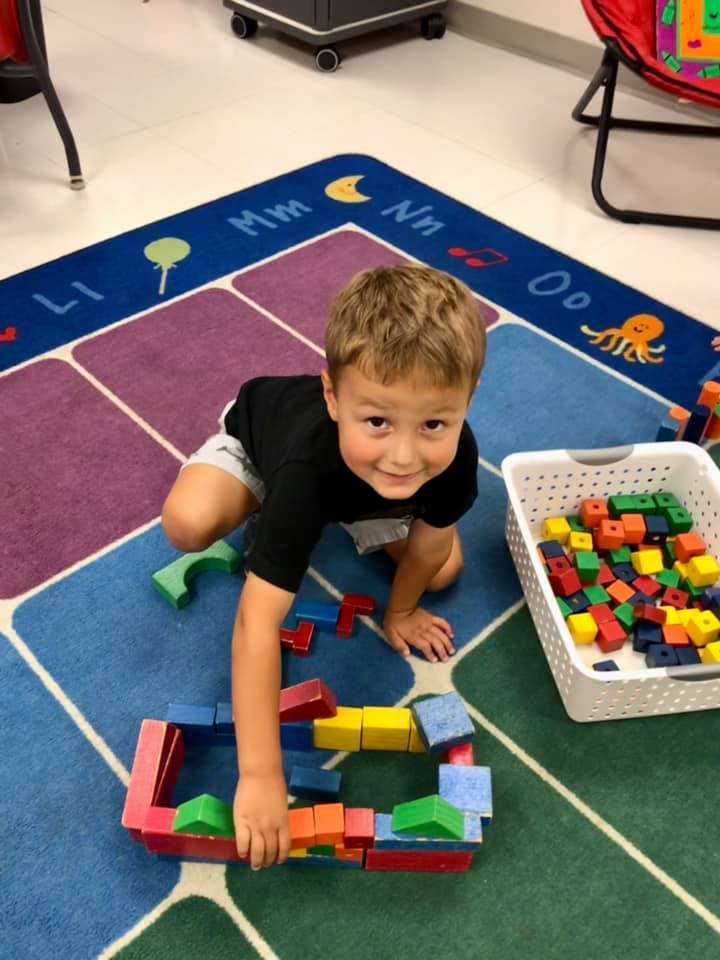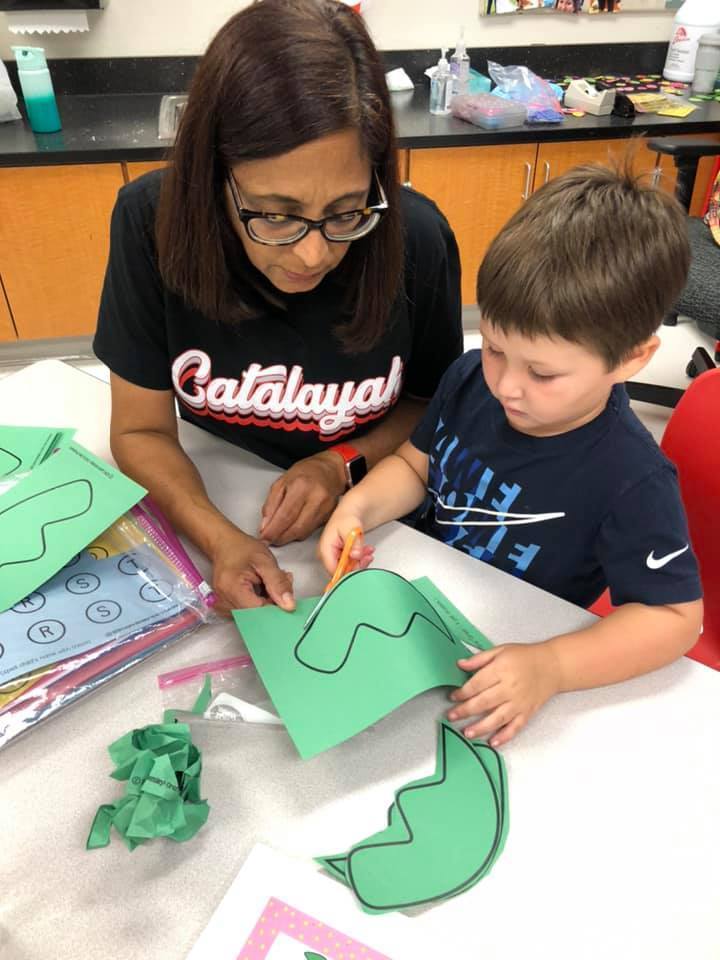 Weekly Reminders

We are so excited about Space Day tomorrow!!! Please join us! 𝗖𝗹𝗮𝗿𝗲𝗺𝗼𝗿𝗲 𝗖𝗼𝗺𝗺𝘂𝗻𝗶𝘁𝘆 𝘁𝗼 𝗖𝗲𝗹𝗲𝗯𝗿𝗮𝘁𝗲 𝗥𝗢𝗢𝗦𝗔 𝗦𝗣𝗔𝗖𝗘 𝗗𝗔𝗬 𝗦𝗲𝗽𝘁𝗲𝗺𝗯𝗲𝗿 𝟭𝟴, 𝟮𝟬𝟮𝟭 #CPSZEBRAPRIDE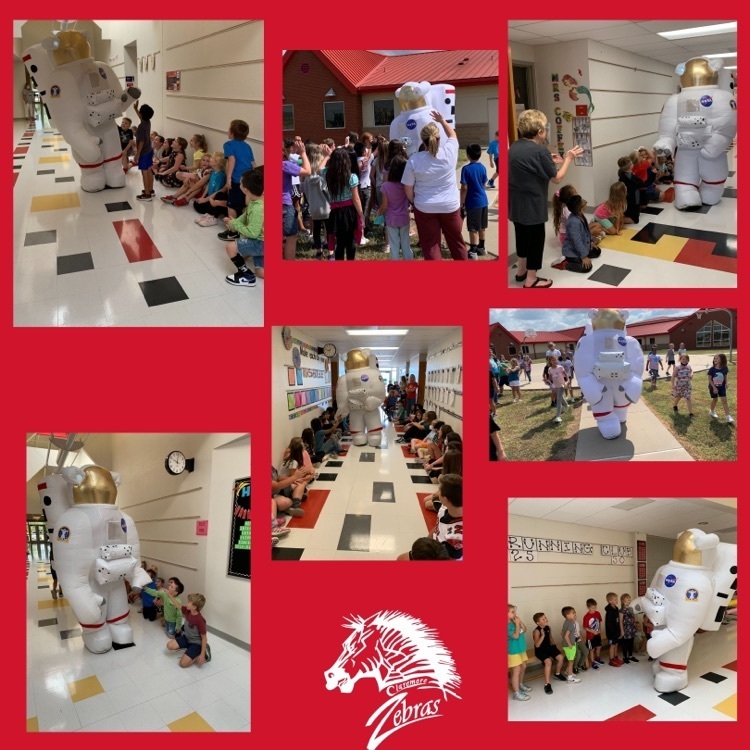 PLC Day for Teachers = EARLY RELEASE for students today. 🕑 Elementary @ 2:00 PM 🕝 WRJH / CHS @ 2:30 PM #CPSZEBRAPRIDE

𝗖𝗹𝗮𝗿𝗲𝗺𝗼𝗿𝗲 𝗖𝗼𝗺𝗺𝘂𝗻𝗶𝘁𝘆 𝘁𝗼 𝗖𝗲𝗹𝗲𝗯𝗿𝗮𝘁𝗲 𝗥𝗢𝗢𝗦𝗔 𝗦𝗣𝗔𝗖𝗘 𝗗𝗔𝗬 𝗦𝗲𝗽𝘁𝗲𝗺𝗯𝗲𝗿 𝟭𝟴, 𝟮𝟬𝟮𝟭 The Claremore MoH and Claremore Public Schools are partnering to celebrate a historical event and showcase several exciting new developments in the community. Roosa Space Day is open to the entire community. It will feature the 🚀Journey to Space STEM Event in the newly completed Innovation STEM Center at CHS, funded by the #CPSZebraBond2019 and the 🌓To The Moon And Back Event at the MOH. More details - dates, times, schedule of event, etc. ▶
https://www.claremore.k12.ok.us/article/525613
#CPSZEBRAPRIDE

How sweet is this!!!!! Claremore Assembly of God Church dropped off 6 boxes of donuts to get us going this morning!!! It was such a nice surprise!! Thank you!!!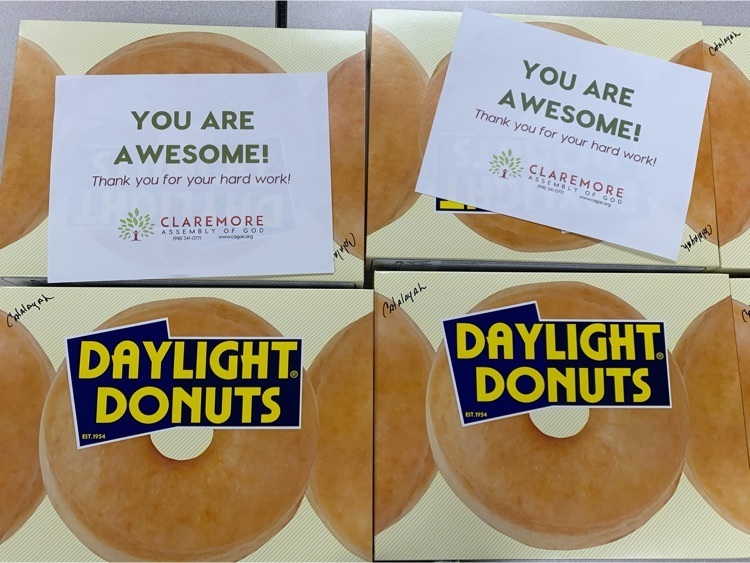 During their time in the Innovation Lab, Mrs. Roller's 1st grade class used Pixie 4 software to create a picture for their Google Slideshow. We can't wait to see what all they create in the Innovation Lab this year!! #CPSZEBRAPRIDE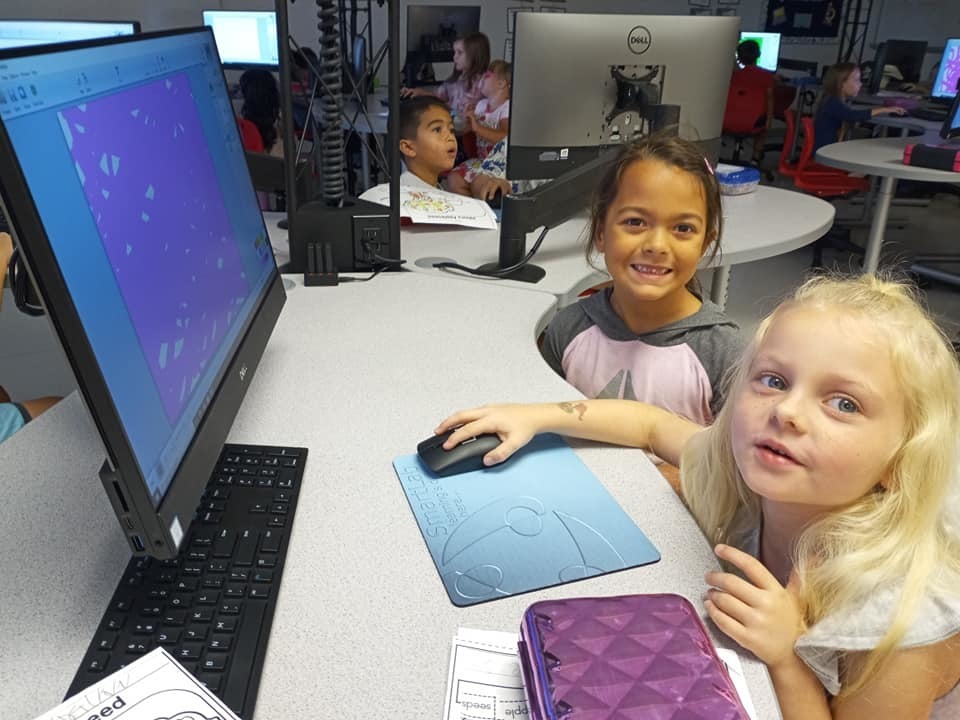 Here is the flyer for picture day today!!! You can order pictures online! #CPSZEBRAPRIDE

Weekly Reminders** #CPSZEBRAPRIDE

**REMINDER** PICTURES DAY IS TOMORROW!!


In today's Fridays with Frazier, Mr. Frazier remembers 9/11 and talks to us about COVID number compared to last year, quarantines, additional systematic protocols, and the future.
https://youtu.be/ChH71Ng99t4
#CPSZEBRAPRIDE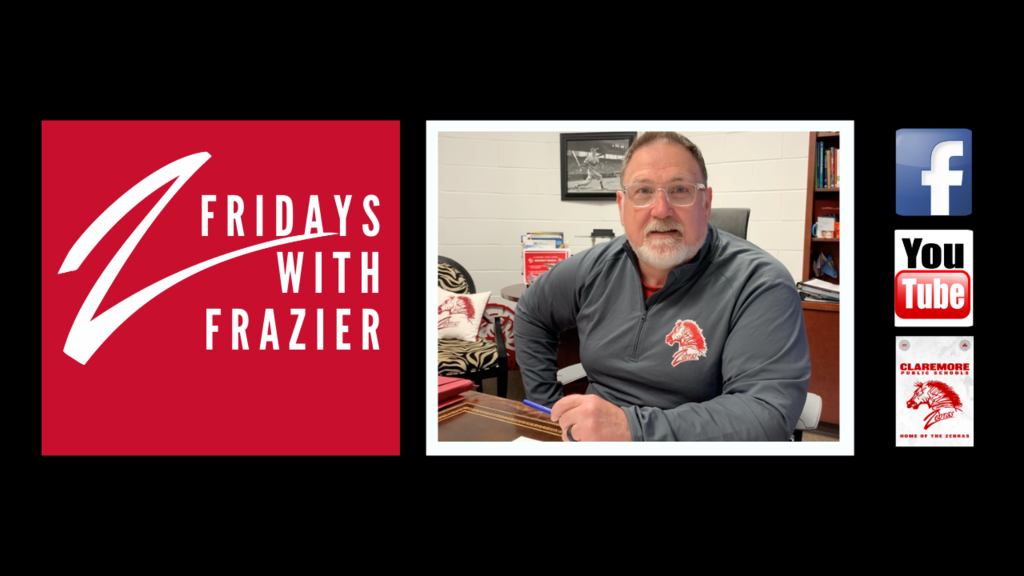 PLC Day for Teachers = EARLY RELEASE for students today. 🕑 Elementary @ 2:00 PM 🕝 WRJH / CHS @ 2:30 PM #CPSZEBRAPRIDE

Picture Day is coming up next week!!! Mark your calendar for September 14! #CPSZEBRAPRIDE

We have been busy bees! this week in academic stations we..... practiced writing our names worked on our fine motor muscles learned how to read and spell color words practiced letter formation learned letter sounds and symbols ...all in a week's work and that was just our morning😉 Great job Mrs. Stoluskys kindergarten class!!! We LOVE watching you learn!! #CPSZEBRAPRIDE