IT'S GIVING TUESDAY and our teachers are worthy recipients. Support the CLAREMORE SCHOOL FOUNDATION! Your donation to the Claremore Public Schools Foundation helps to enrich the lives of thousands of Claremore Public Schools students. The earnings from this investment are put right back into Claremore classrooms. You are supporting the future of our students, teachers and community. Best of all, your contribution is tax-deductible. Show your support and #CPSZEBRAPRIDE and donate TODAY!
https://claremorepublicschoolsfoundation.org/donate/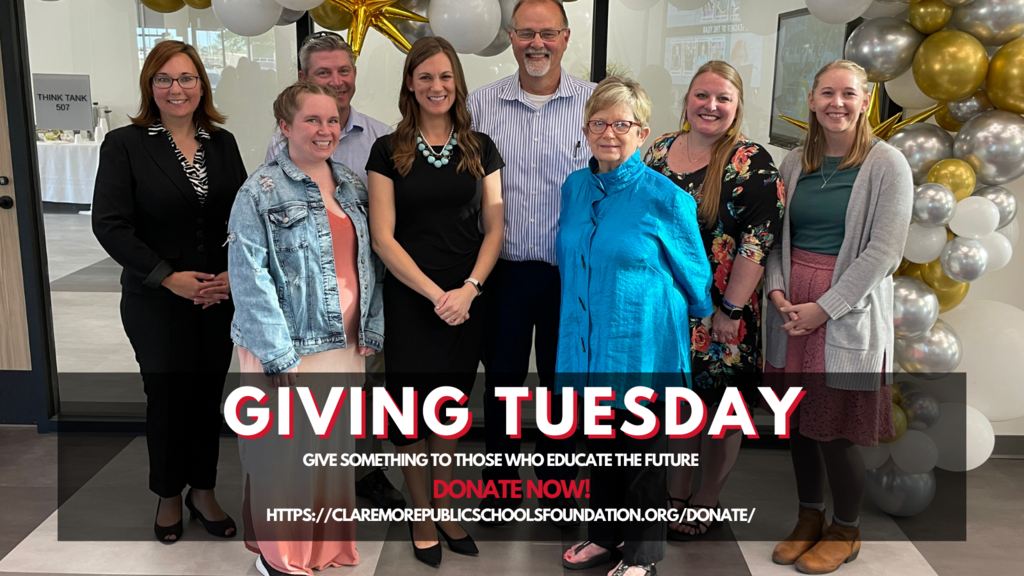 It has been clear that Westside students are glad to be back from a holiday break and spending time with friends. Second grade couldn't hide their excitement. These Westies formed an impromptu conga line on the playground! #CPSZEBRAPRIDE
https://youtu.be/06A0XS4YlOk

Small group activities allow for focused instruction and lots of fun! Check out these groups exploring various new skills. Mrs. Gilbreath's group played rhyming Bingo, Mrs. James' crew read "Moosletoe", and Mrs. T's Westies used team building to make Christmas trees. Keep up the wonderful work, Westside Family! #CPSZEBRAPRIDE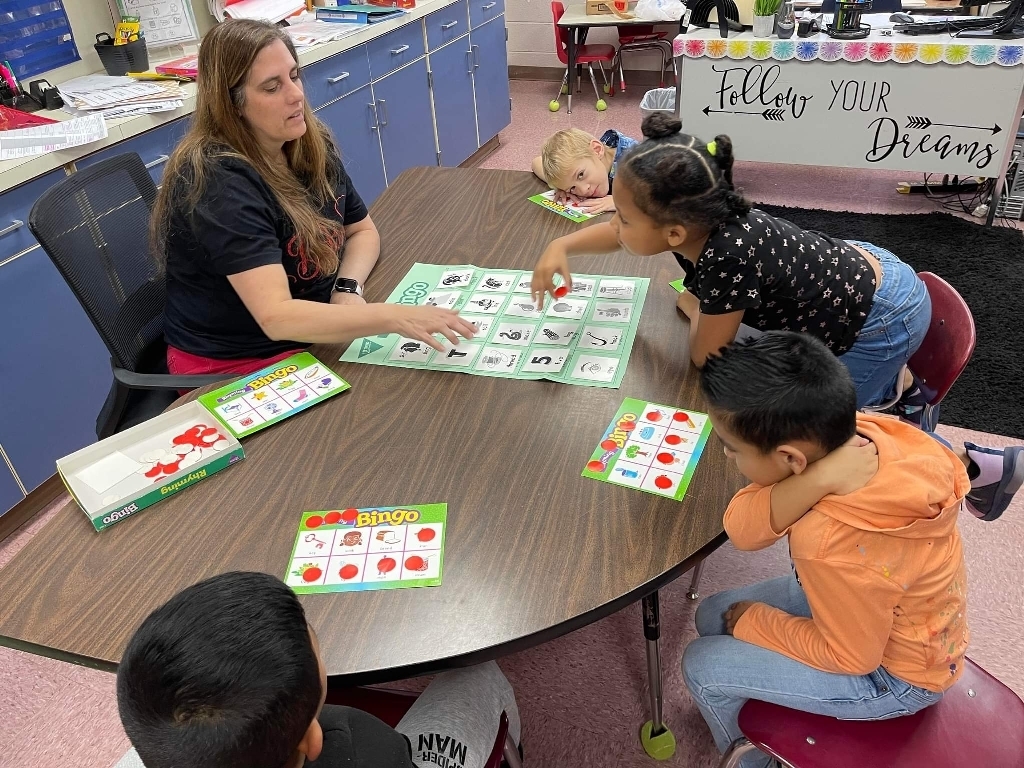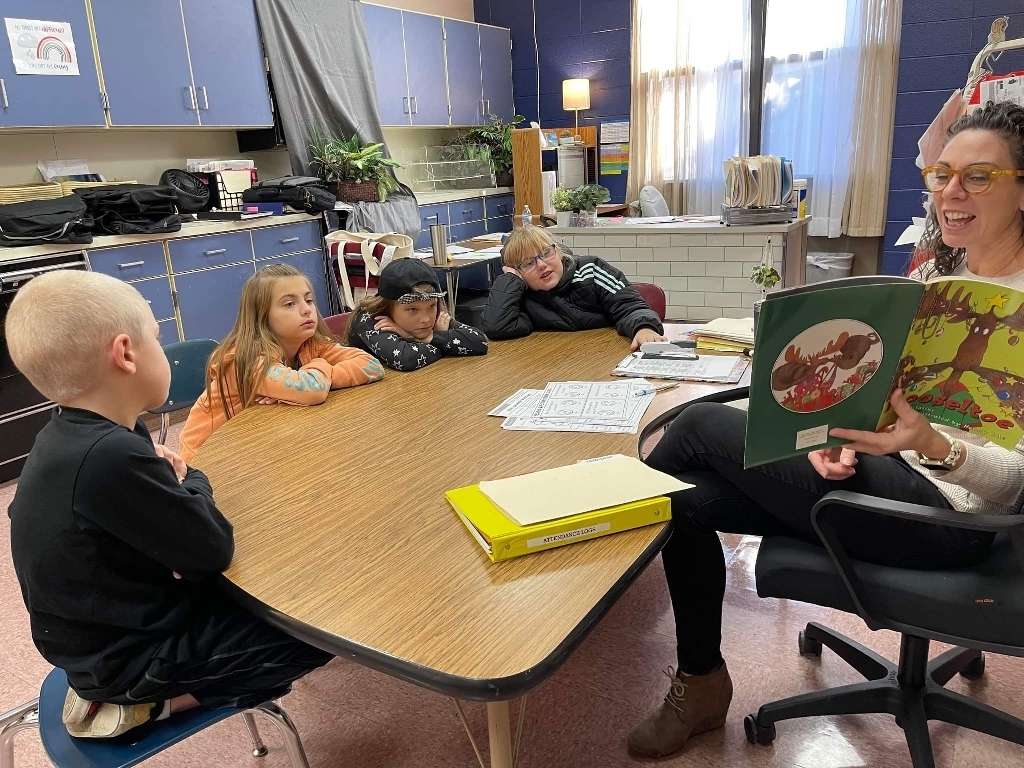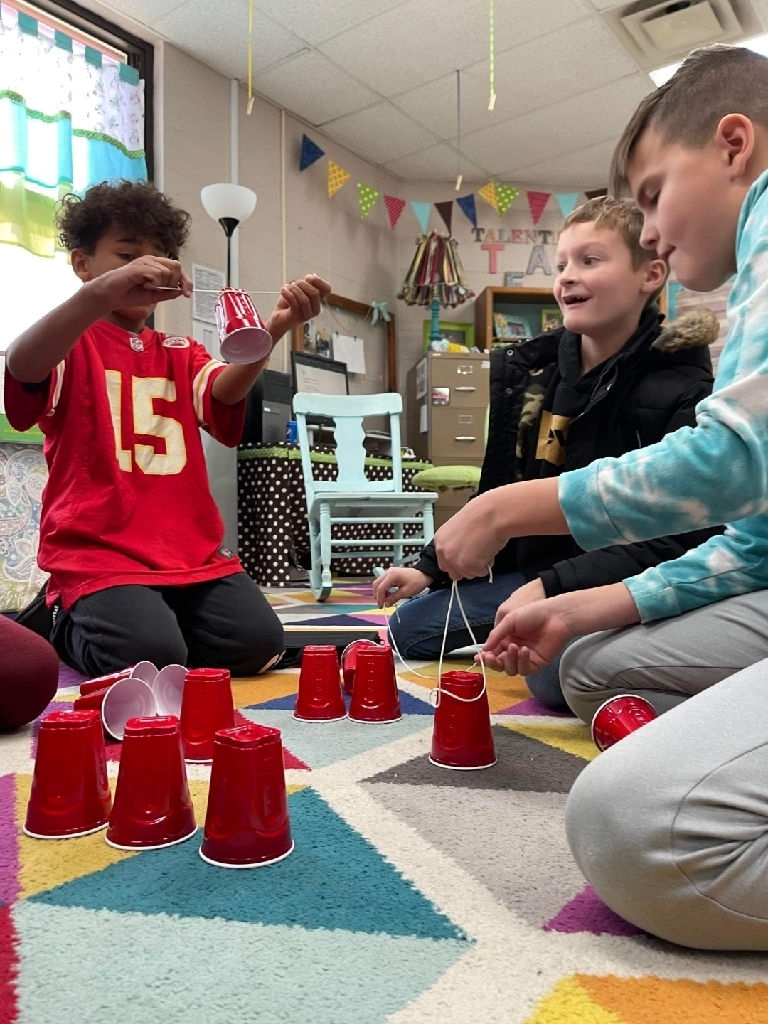 Running Club is canceled this Wednesday, 11/30, due to cold weather. The forecast is predicting 44°. However, there is supposed to be a 10-15 mph north wind. Also remember, no Running Club in the months of December and January. We will resume in February. Thanks so much!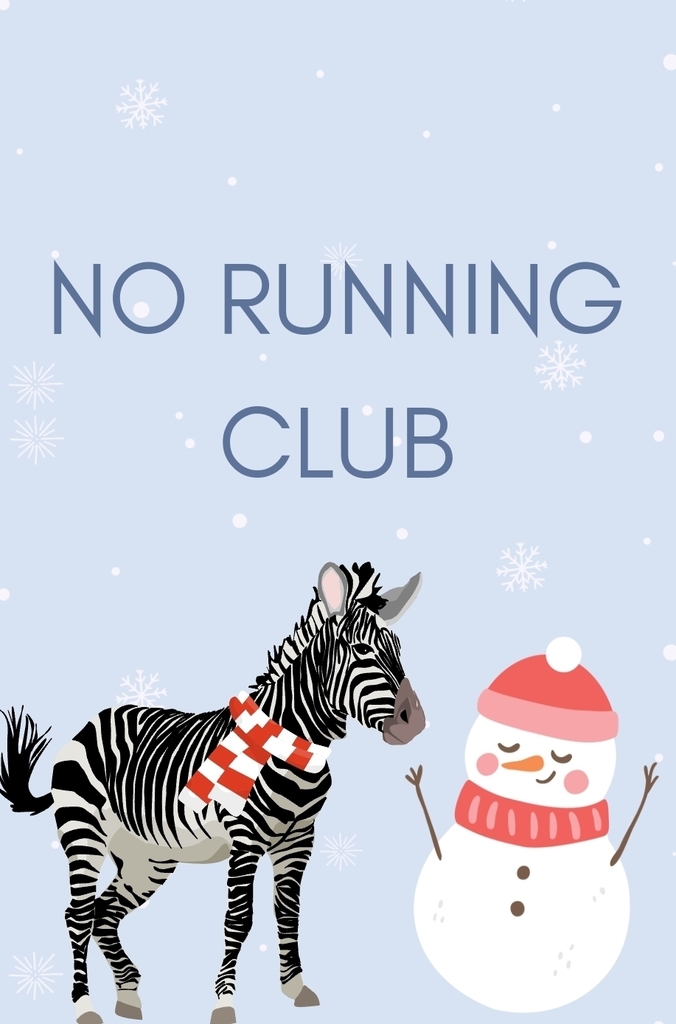 This week's Staff Showcase features the wonderful, Mrs. Kellie James. Mrs. James has been in education for 25 years and teaches computer and technology skills to K-5 students. Mrs. James began her educational journey in Tempe, AZ at Arizona State University. She later returned to school to receive her bachelor's degree in Technology from RSU and completed her teaching credentials at OSU-Tulsa. When she's not teaching she enjoys reading, walking, attending 5 & 10K races with her husband, practicing photography, and spending time with her grandchildren and family. When asked why she teaches she shared, "I think the obvious answer here is THE KIDS. I hope every day I can make a difference in their lives and help them along on their life path. I find joy in sharing my days with all of them, even on those days that are hard." We are so happy to have Mrs. James as part of our Westside Family! #CPSZEBRAPRIDE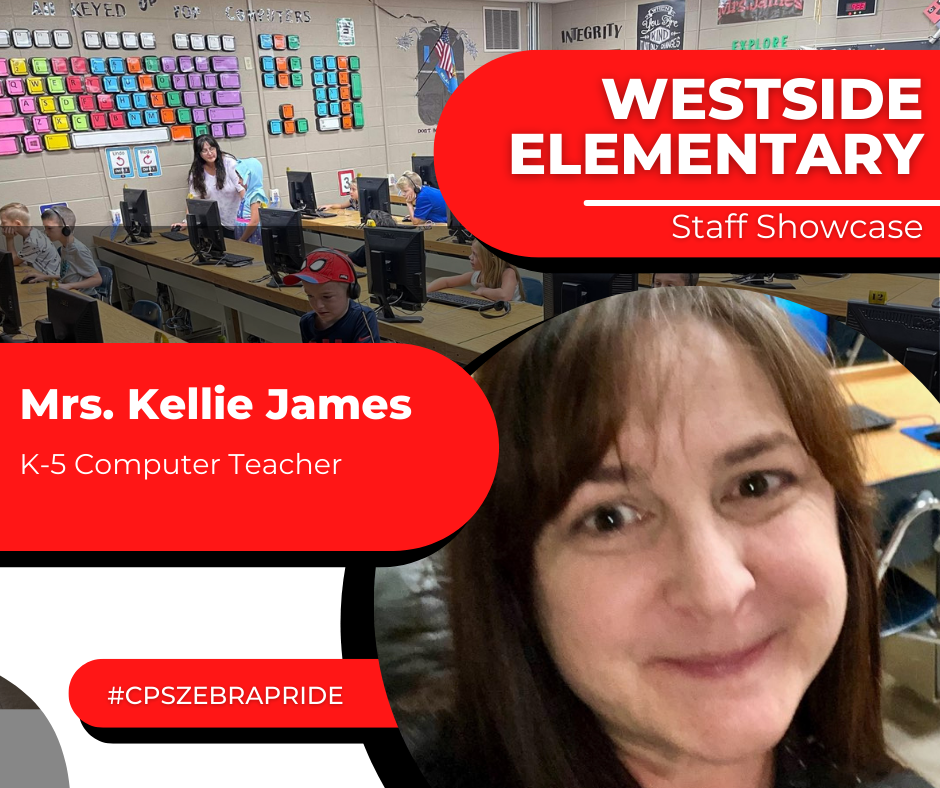 OSU music major, Katie Bains, volunteered her time playing the clarinet for fourth grade students. These students were very impressed by the complexities of the instrument and Katie's incredible playing. This was such a fun experience for Westside Students! #CPSZEBRAPRIDE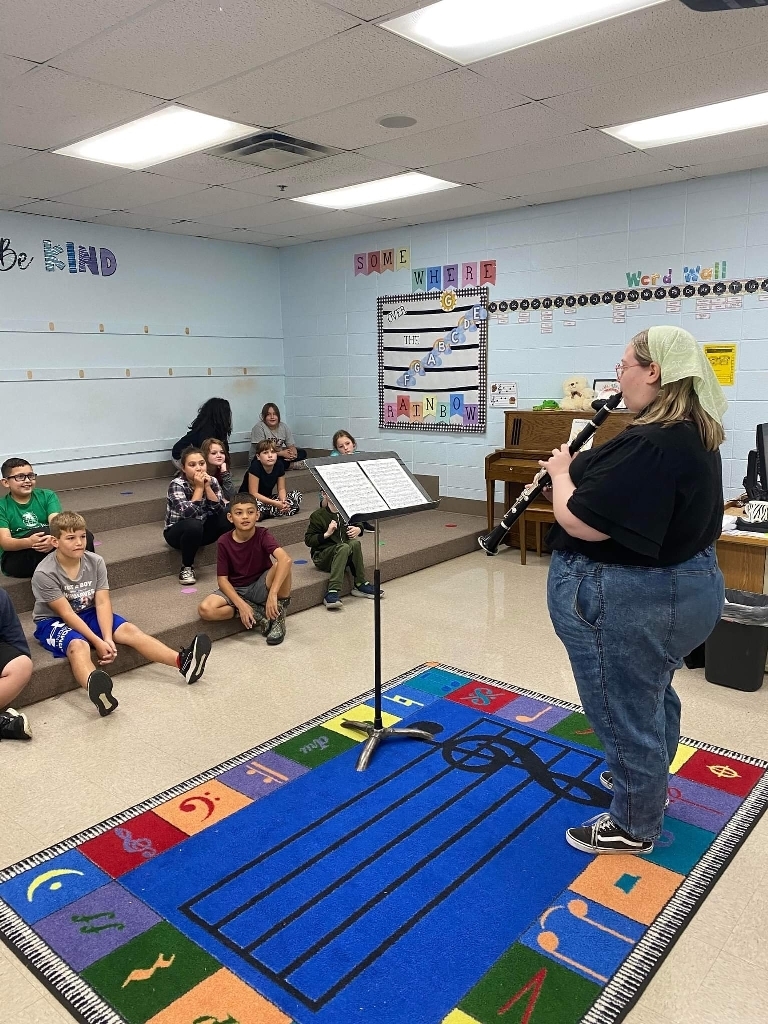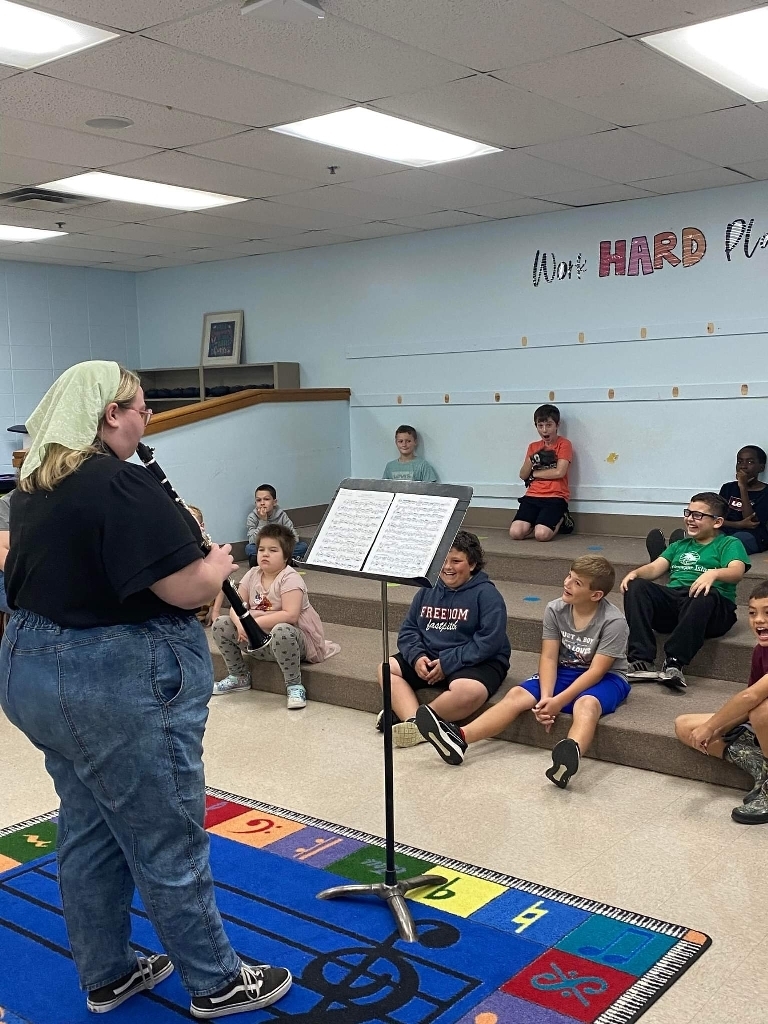 Running Club members had a successful pre-holiday run. Lots of Westside Students and their families completed three miles together! Everyone had an incredible time together. Way to go, Westies! #CPSZEBRAPRIDE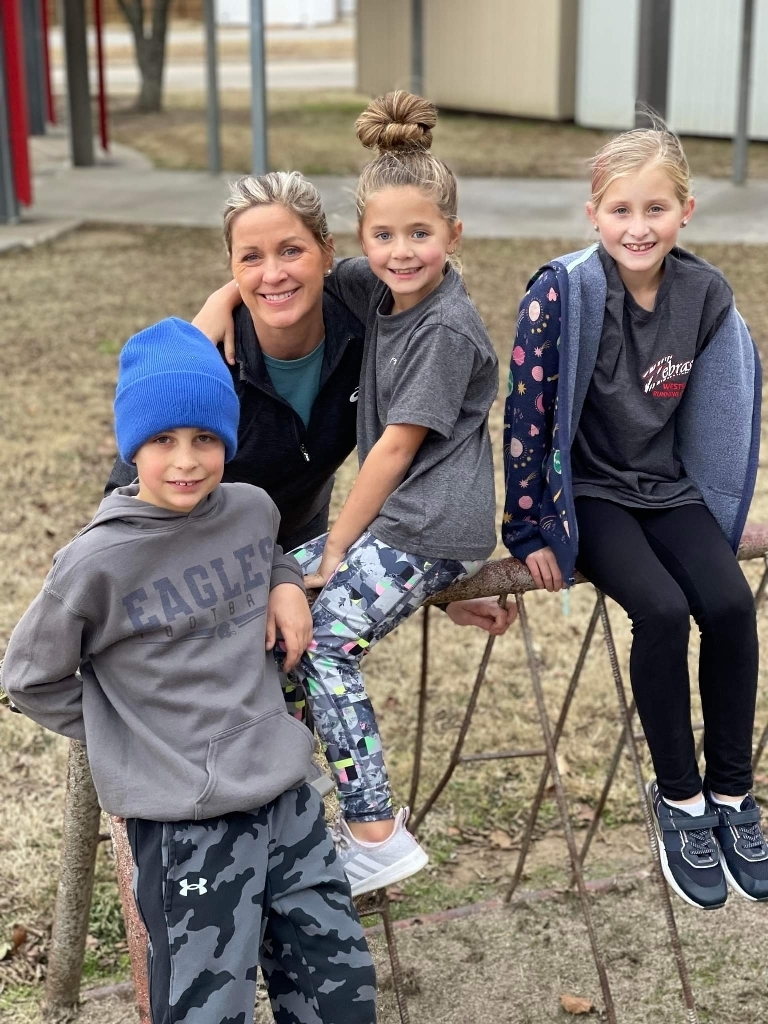 Westside recently celebrated National Substitute Educators Day. We couldn't be more grateful for the substitutes that step in when the unexpected happens. Claremore Public Schools is incredibly lucky to have wonderful substitute teachers. One of these selfless educators is Mrs. Connie Miles. After retiring as the Westside receptionist in 2012, Mrs. Miles heart called her to continue working with our wonderful students and staff. Ask any student at Westside about Mrs. Miles and they will have something incredible to say about her amazing spirit and kind heart. Thank you to Mrs. Miles and all others who devote their time to assisting in the classroom! #CPSZEBRAPRIDE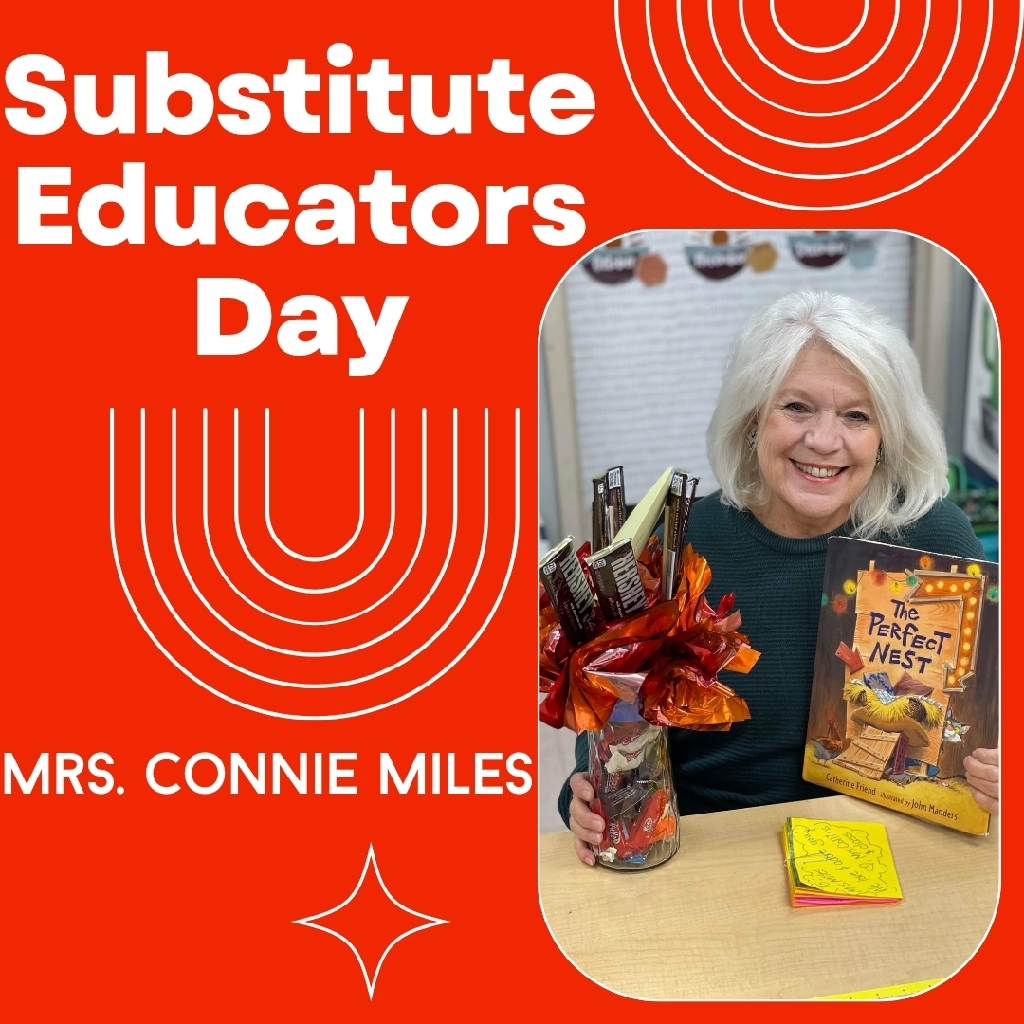 We would like to wish everyone a Happy Thanksgiving. We are so thankful for our Westside Families! Tell us what you're thankful for this holiday season. #CPSZEBRAPRIDE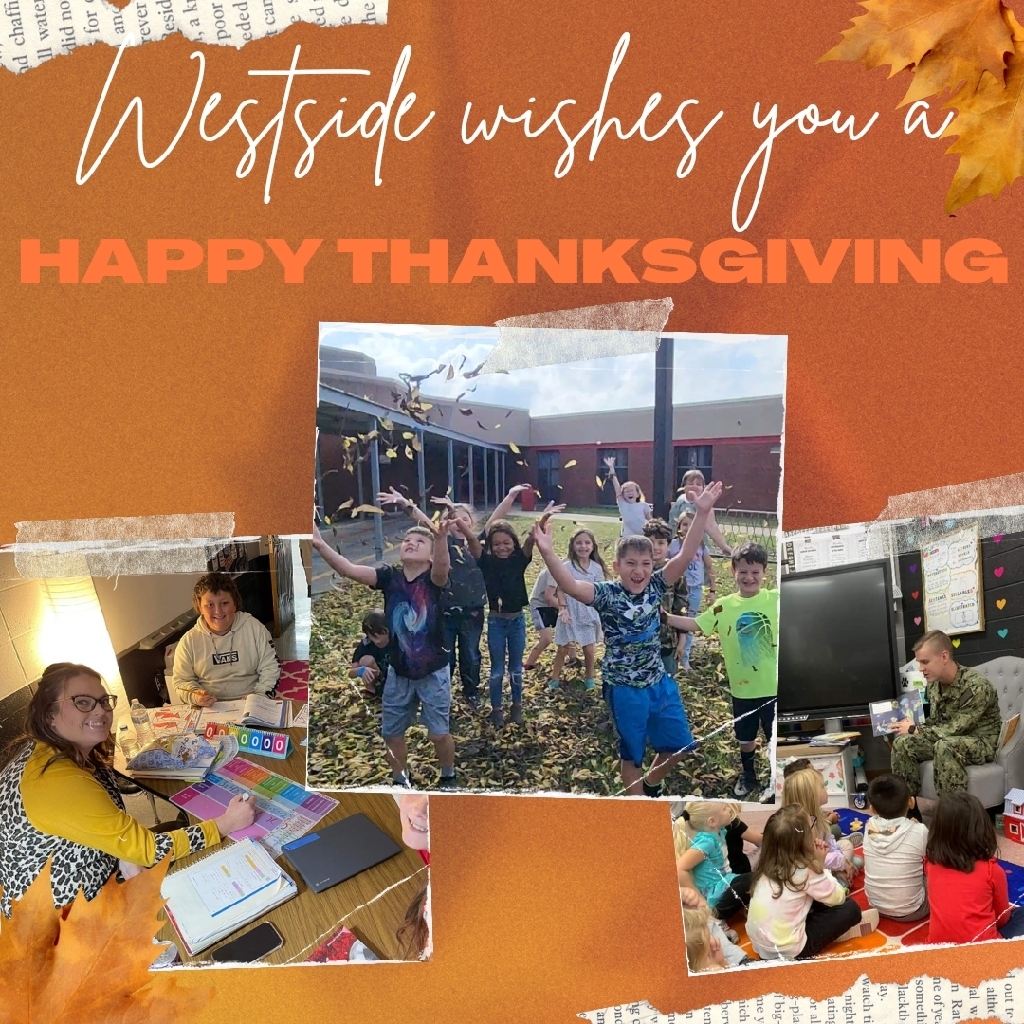 Safety Patrol members continue to observe and assist students and staff in the hallways. Safety Patrol Member, Payton D., took the time to celebrate a second grade teacher with a character recognition award. Mrs. Collins always shows love and support to those around her. Way to go, Westies! #CPSZEBRAPRIDE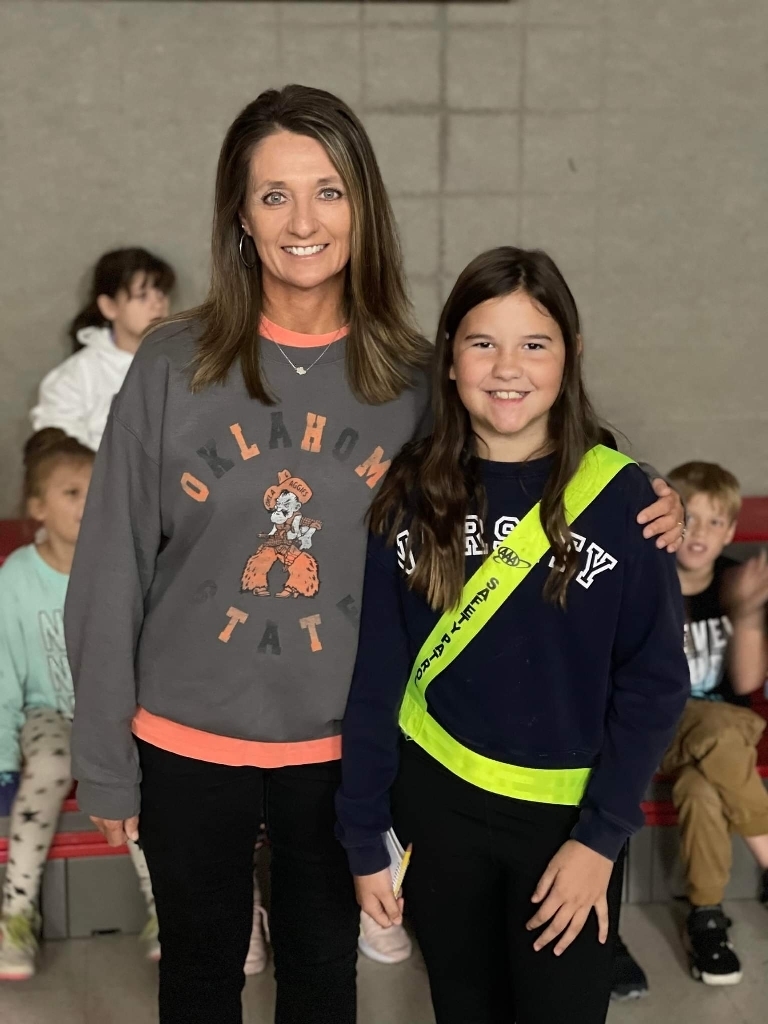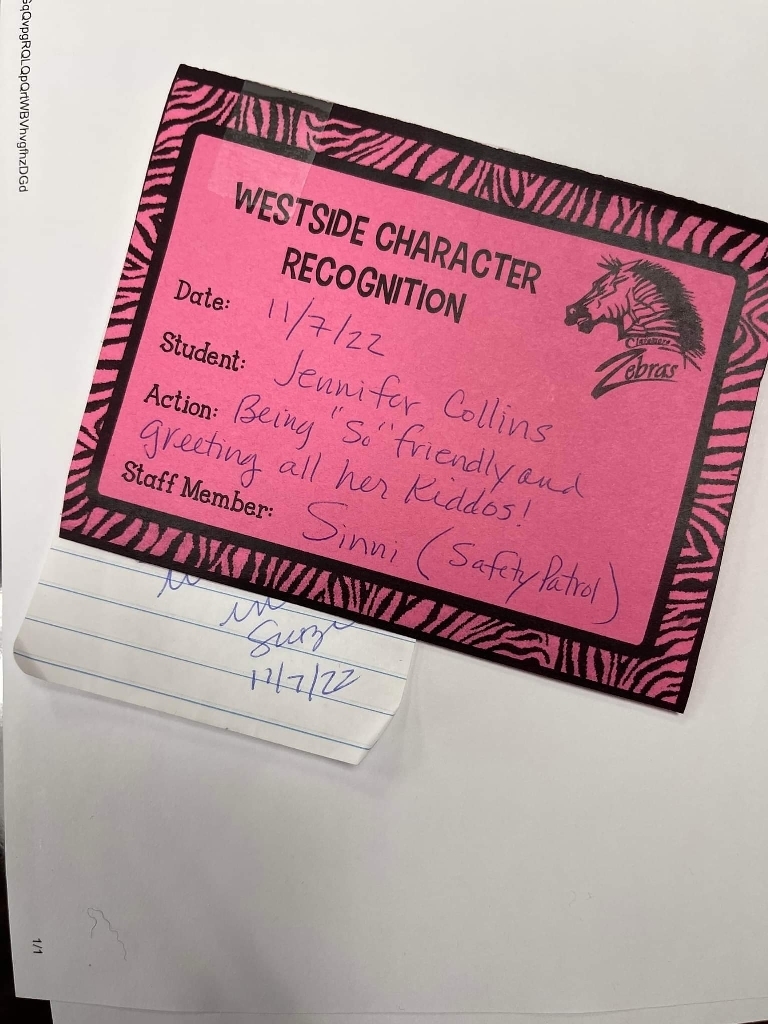 Westside's fearless leaders prepped their staff for the holiday with a delicious caramel apple bar and endless toppings. What a sweet way to start the break! #CPSZEBRAPRIDE

Fourth grade students had the opportunity to attend a Tulsa Oilers hockey game this week. This field trip was a wonderful event that many students had never experienced before. After being limited with the pandemic, we are so glad to be able to have these opportunities again. #CPSZEBRAPRIDE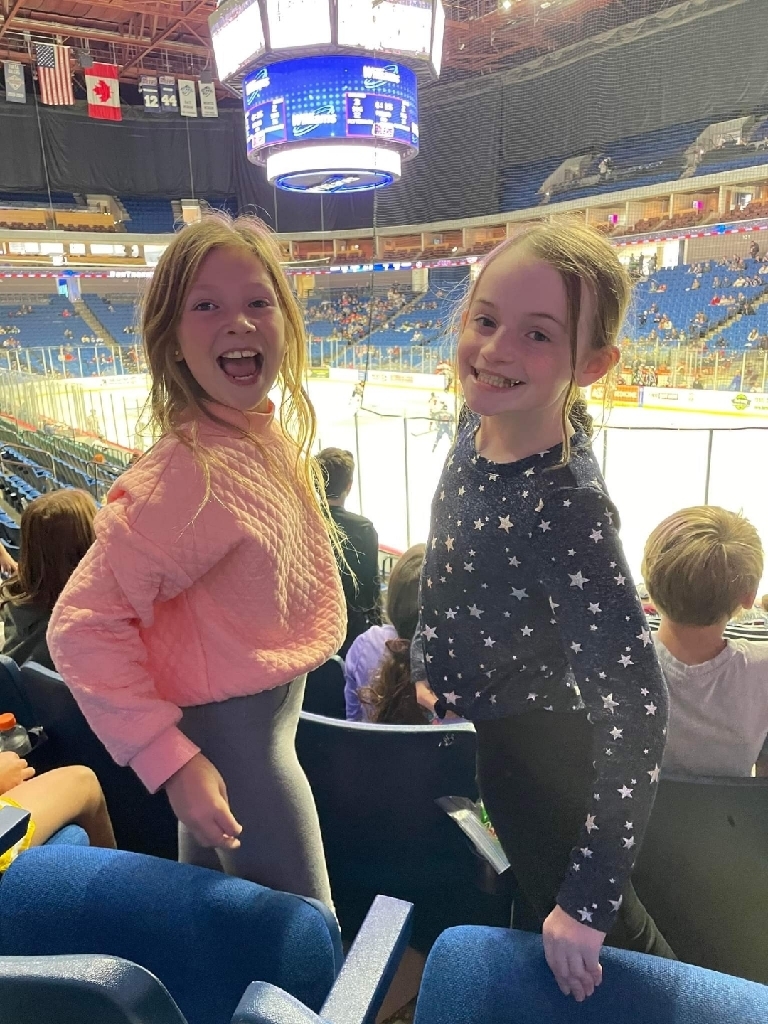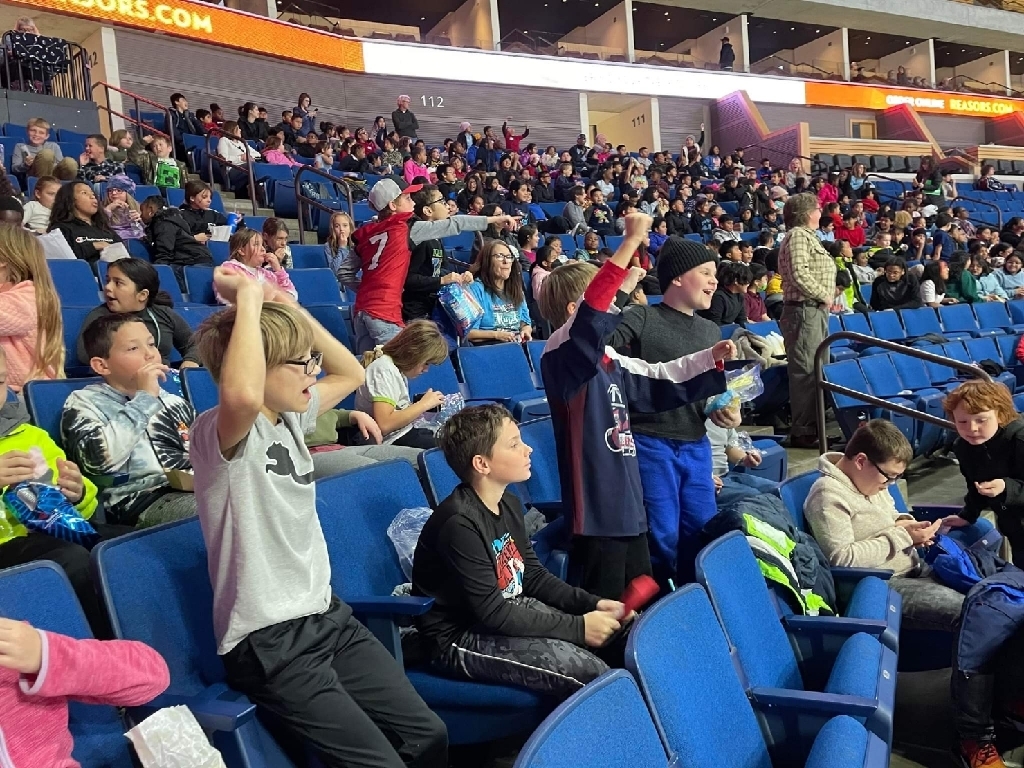 Check out Mrs. Sagely's class as they review vocabulary using competition and new technology! What a super fun way to practice new skills. Great job, Westies! #CPSZEBRAPRIDE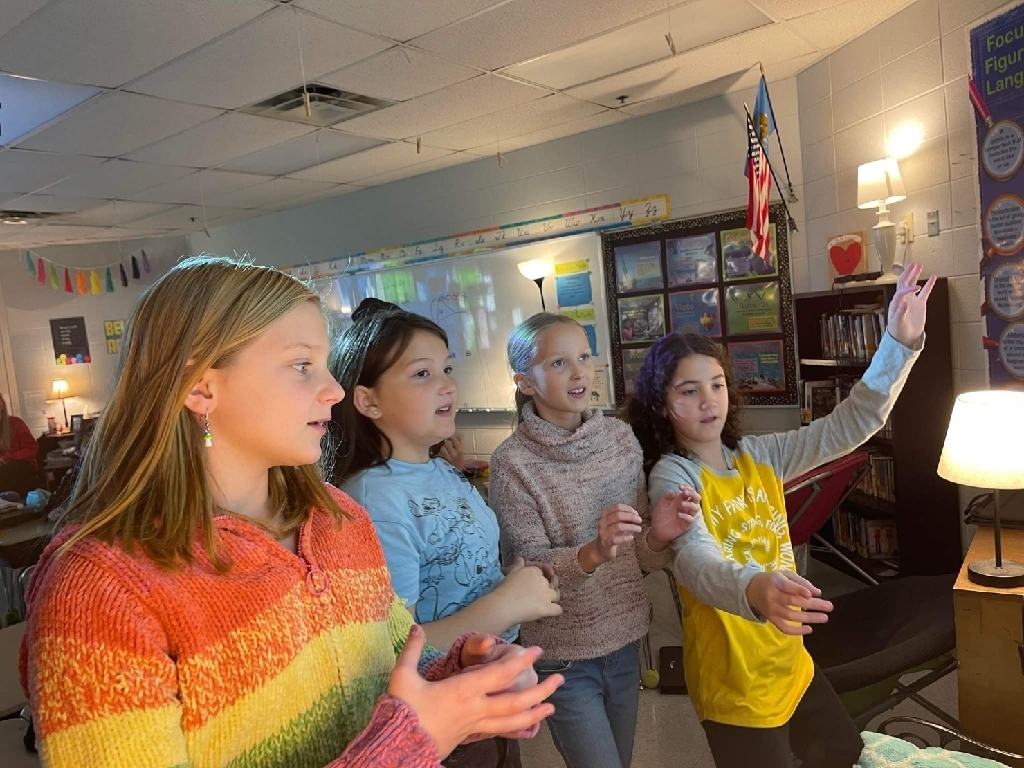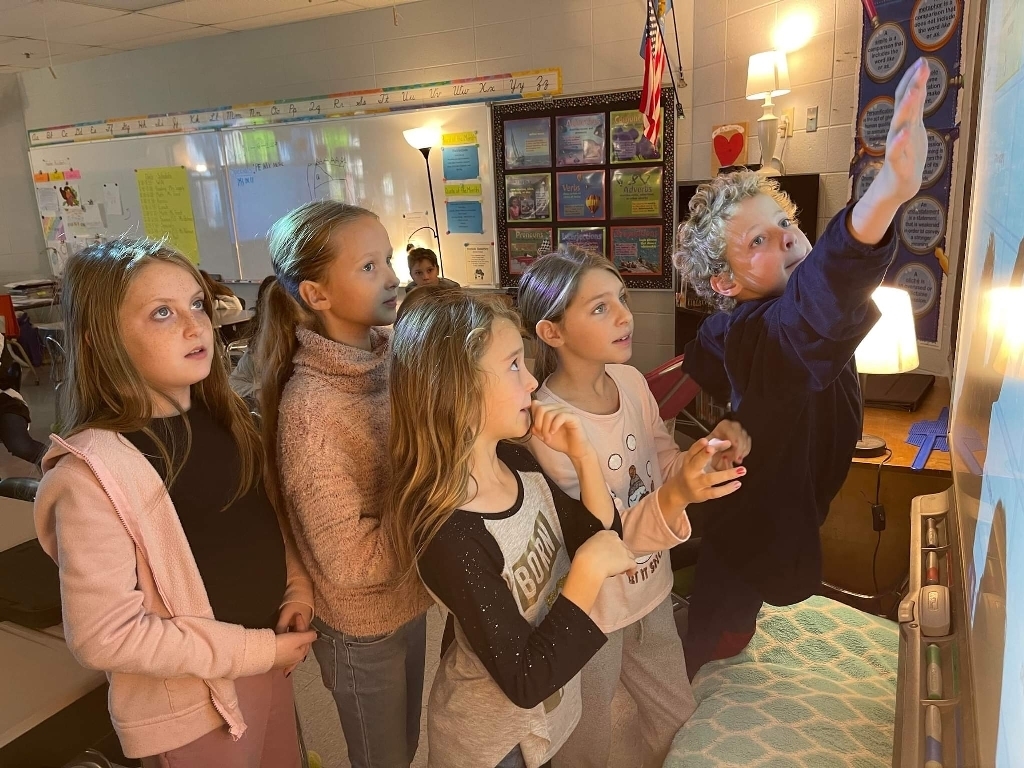 The Westside Fall Food Drive was a success! Thank you to everyone who assisted with donations and helping make sure our Westside Families have a delicious warm meal during the holidays. Thanks to your support, we were able to provide meals for 32 families. Huge shout out to the Westside PTO for heading the food drive, passing out meal bags, and putting in so much work. You all are truly phenomenal! #CPSZEBRAPRIDE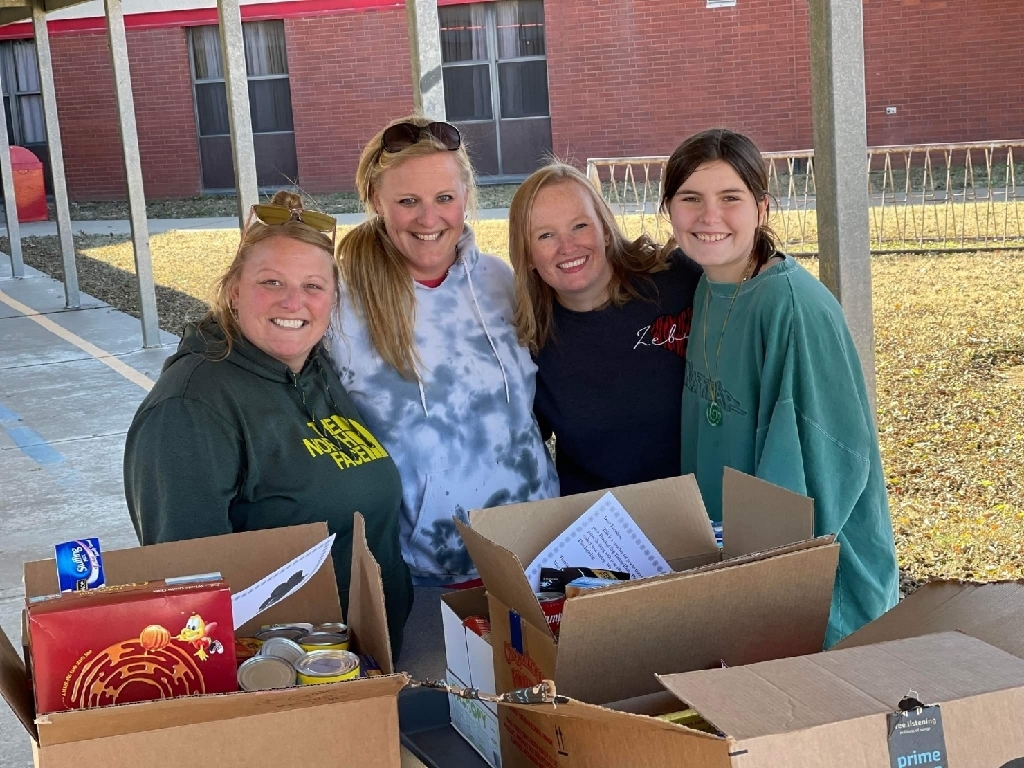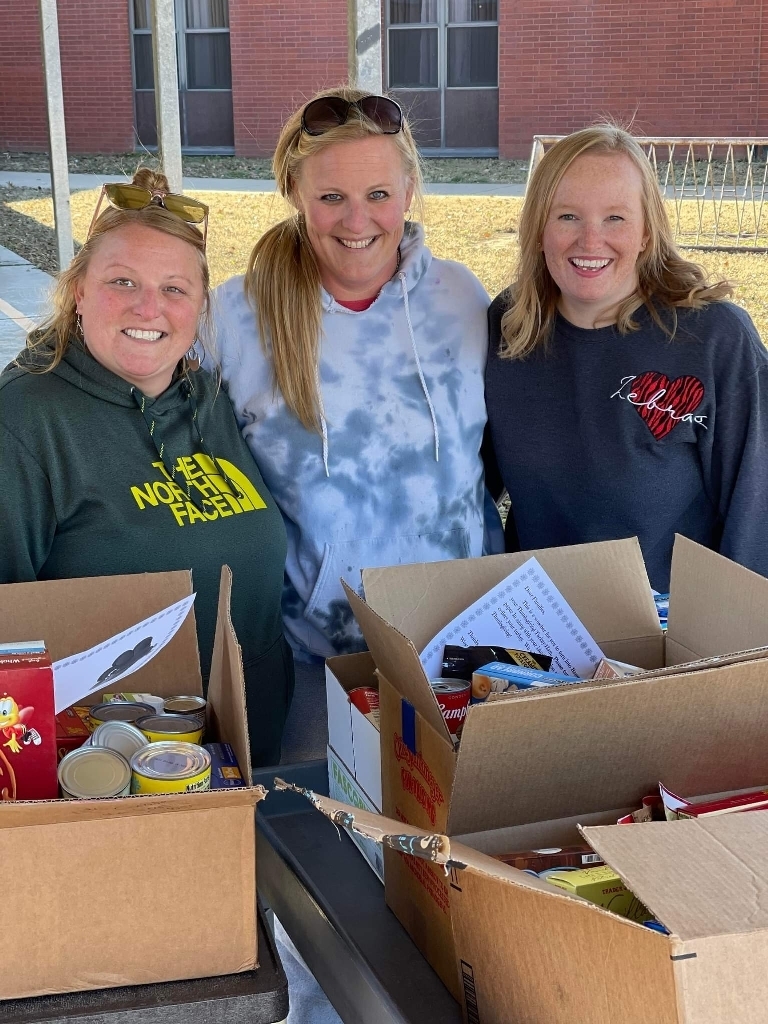 Thanksgiving is this week and everybody loves that Chick-Fil-A sweet tea and lemonade! Bring it to your holiday gathering, corporate party, or home for dinner. This month Chick-fil-A will donate $1 to the Claremore Public School Foundation. CPSF funds class and teacher grants district-wide. Go by and grab a gallon or two... or three this month. #CPSZEBRAPRIDE

Westside artists have been wrapping up pumpkin zentangles. We love the creativity and joy displayed with these beautiful works of art! #CPSZEBRAPRIDE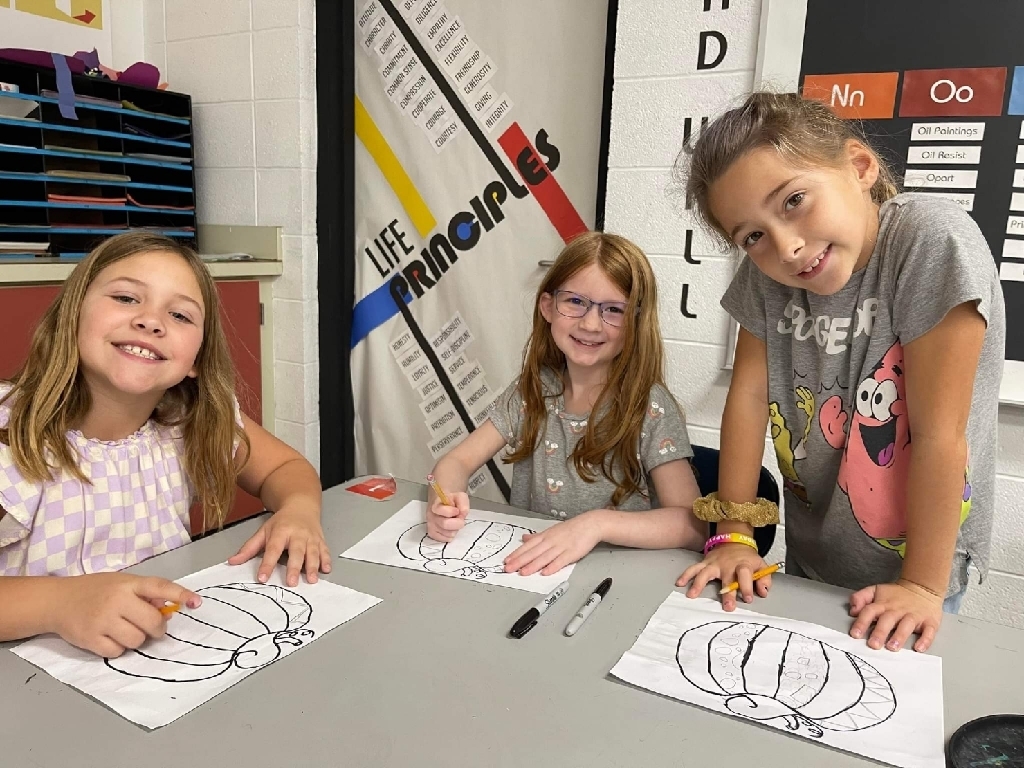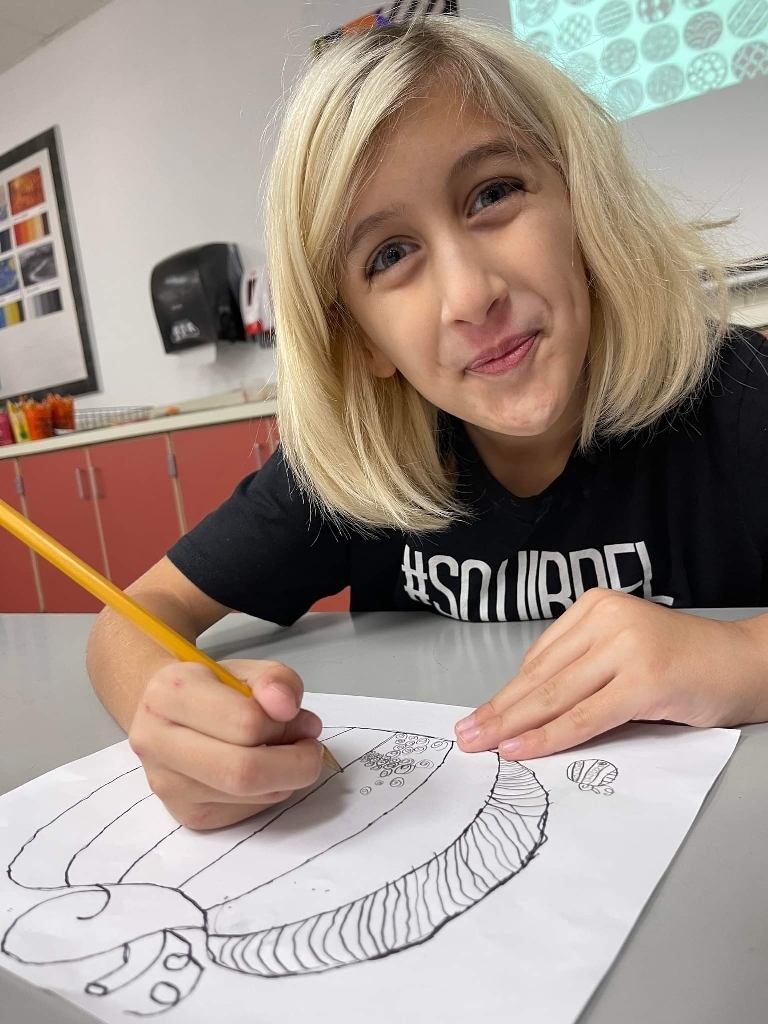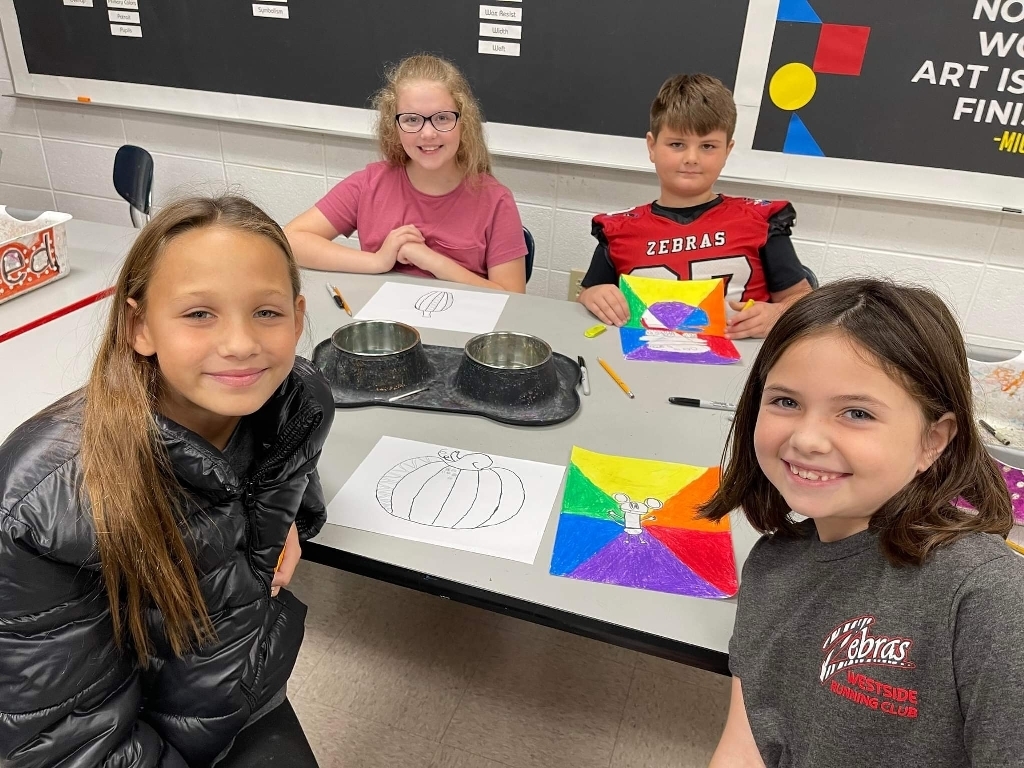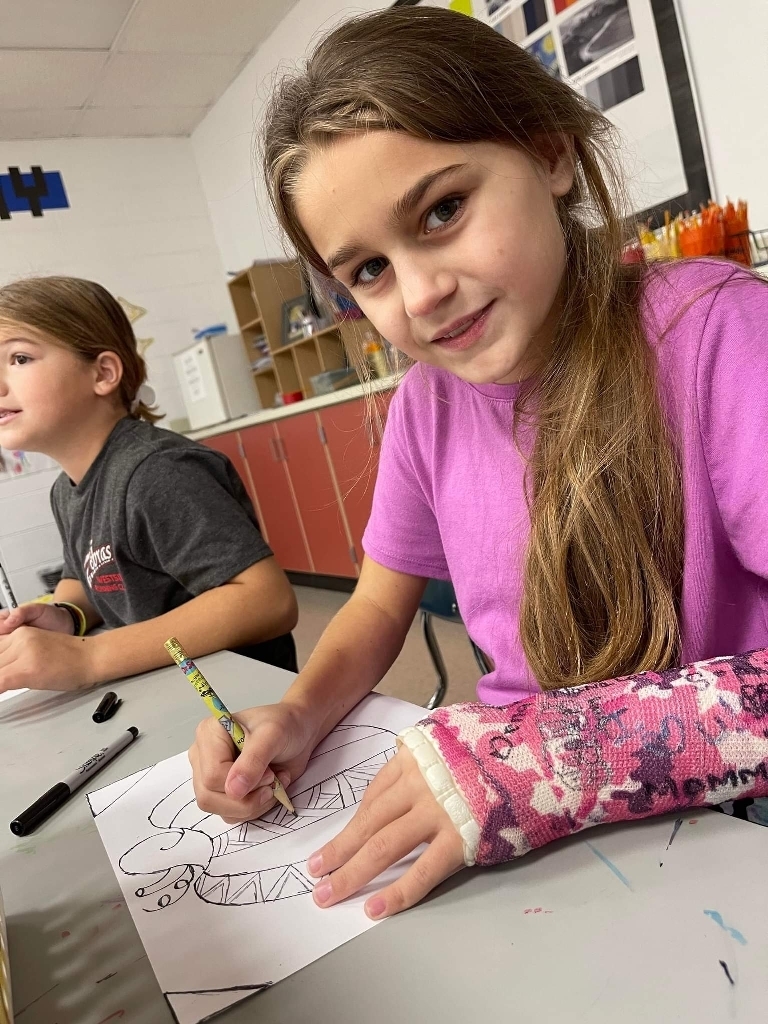 This is just a reminder that we are still taking orders for shirt sales. These shirts were designed by one of our very own Westies!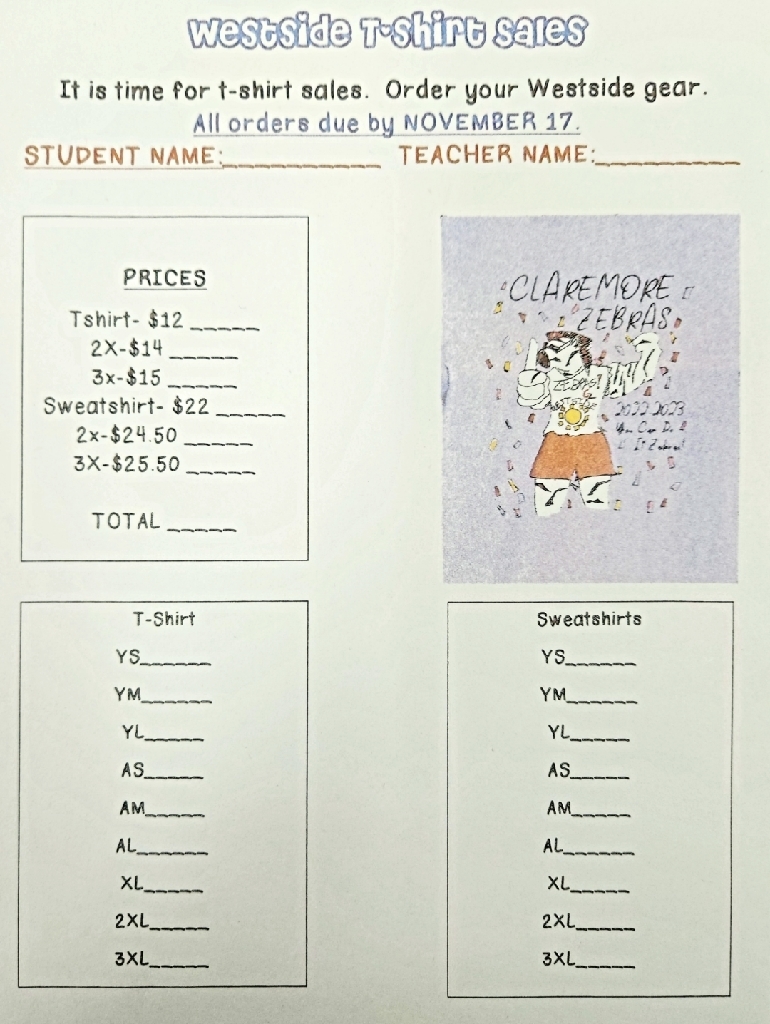 With the seasons changing, please assist your child in selecting weather appropriate attire. We want to be sure your child is ready to play outside during recess. If you have a younger student, it is always a great idea to label their winter gear. Thank you!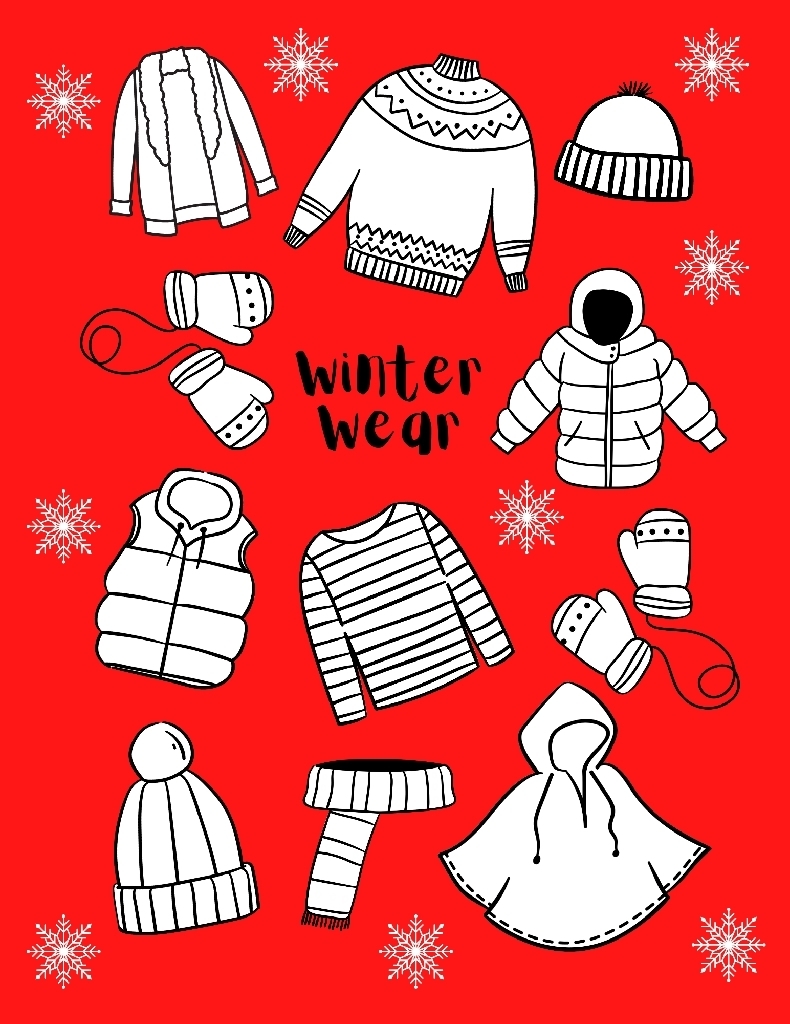 Safety patrol members Emersyn & Christian have recognized these wonderful teachers for being extraordinary examples around the building. Thank you to Mrs. James and Mrs. Whitaker for helping make our school a brighter place! #CPSZEBRAPRIDE