Head to toe! Way to go! It's a GREAT day when you "twin" with a teacher! Gracey Isam and Mrs. Karly Banks showed up for school one day in, almost, the exact same outfit! From head to toe! Great minds think alike! 👯‍♀️ #CPSZEBRAPRIDE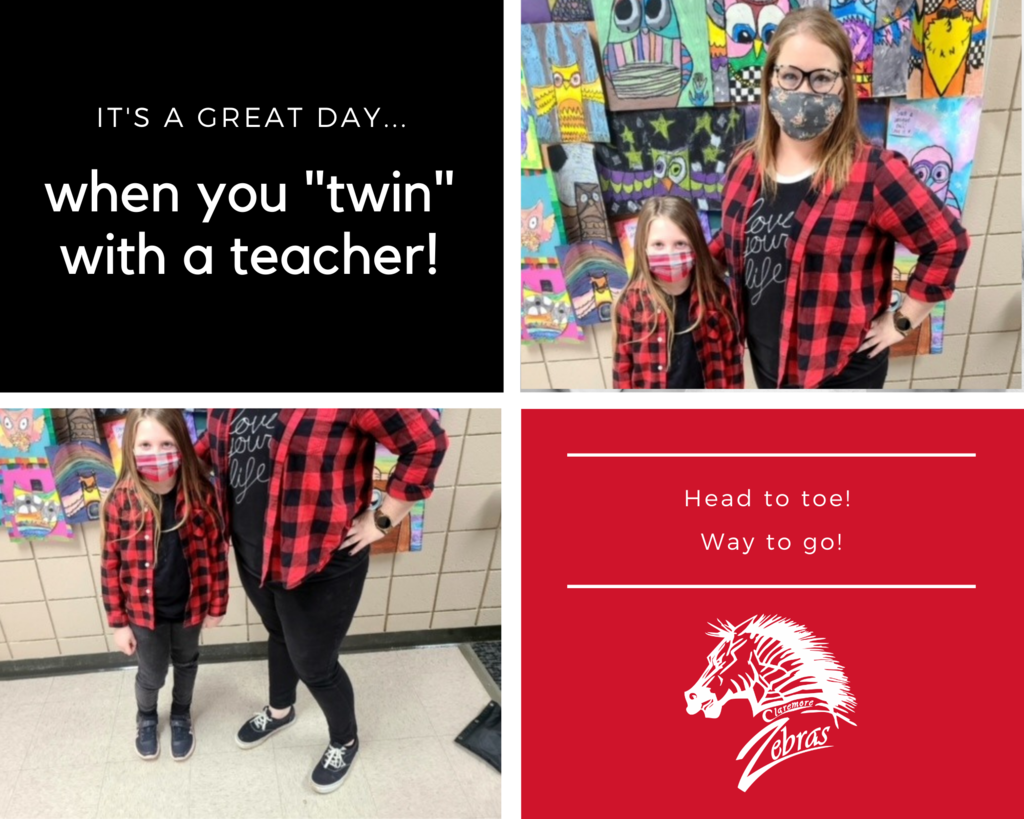 #TechTipTuesday will show users how to search a site for specific content. Searching on a website for a specific topic and can be challenging and time-consuming. This #TechTipTuesday will show users how to search a specific site for specific content using the site search feature in Google Chrome. Using this feature will narrow the search results to only the site you want to search and not the entire web. Use this to find documents, images, or any content on a specific website without searching the whole web for it. Watch it here:
https://youtu.be/LrcQUBuRhGE
Script in English & Spanish:
https://bit.ly/3suPbIh
#CPSZEBRAPRIDE
Introducing... Mrs. Brenda Hall Innovation Lab Teacher Thank you for your dedication to Westside! ____________________________________________________________ Brenda Hall has taught for 13 years. For twelve years she taught computers, three at CUE and nine at Catalayah. She started this school year in the new Innovation Lab. Brenda lives in Claremore with her husband Barry and is close to her four grandsons Bentley, Bryson, Asher, and Rowan. She graduated from Walters High School and then went on to graduate three years later from Cameron University in Lawton, OK. Her Bachelor of Art Degree is in Accounting, and after twenty years working in finances, she went through the process to become a certified teacher. #CPSZEBRAPRIDE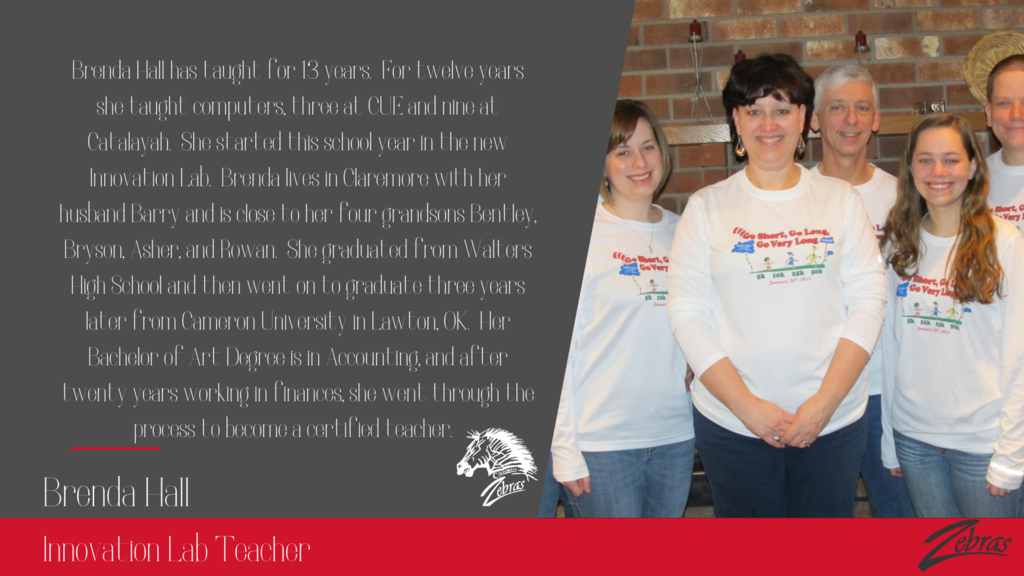 This precious Pre-K student, also known as "Dawson the Artist" was working towards a goal. When he met that goal Mrs. T and Miss Gentry rewarded him by taking him to Mrs. Ratcliff's room for a Special Art lesson. You can see the excitement in his voice! Not to mention how fabulous are his teachers for provided this wonderful incentive for him! Click here to watch the video!>>>
https://fb.watch/4tWKp1GI0S/
#CPSZEBRAPRIDE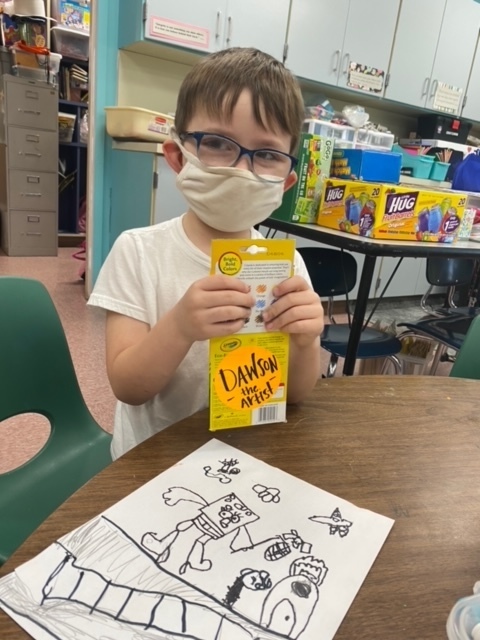 Introducing Mrs. Jessie Stout Music Teacher Thank you for your dedication to Westside! _____________________________________________________ Jessie Stout has been the music teacher as Westside for the last two years. She graduated from the University of Oklahoma with a degree in Vocal Music Education and is currently pursuing her Master of Music Education at OU as well. She loves music, art, reading, traveling, and spending time with friends and family. She loves being a music teacher because she believes that music is something that we can all relate to and learn from. It is a daily part of each of our lives, and she believes it is a privilege to be able to share it with students. Students are using teamwork, collaboration, creativity, and knowledge of sound to add sound effects to books using instruments. #CPSZEBRAPRIDE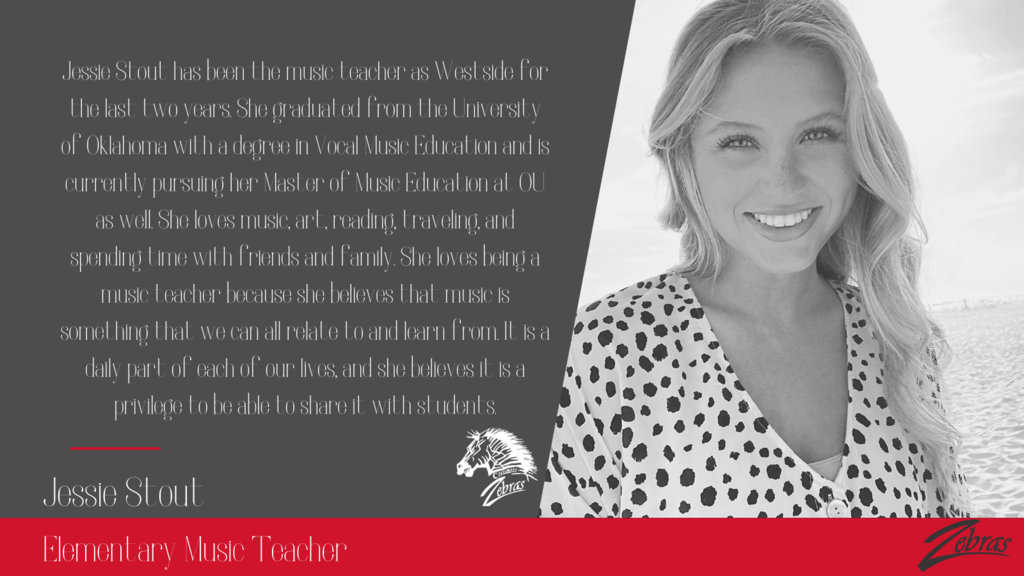 Welcome to #FridayFunnies, where we share funny things that happen in the classroom! For today's edition we have a 2nd grade Classroom that shared this funny with us! ______________________________________________________________________ While students were playing a game. One student lost and immediately starts singing "Hello darkness my old friend". ___________________________________________________________________ This concludes today's edition of #FridayFunnies, join us next Friday for more laughs! #CPSZEBRAPRIDE

JOIN OUR TEAM! Be the first smile our students see in the morning and the last smile they see as they head home. CPS is hiring bus drivers! We are looking for people who love kids, who value an opportunity to positively influence the lives of our students, and see these young people as precious cargo. 🚌District bus drivers work either four or five-hour routes per day. In the past, driving positions have proven to be a good fit for many retirees looking to make extra money while keeping them active in the community. In addition, it is a good income source for college students or parents looking for extra money. Drivers come from diverse backgrounds, but they have one common thread; they enjoy being around and helping the kids. 🚌 If you are interested in becoming a Claremore Public School bus driver, please contact Jennifer Hayes, CPS Transportation Director, for additional details. The job does require a Commercial Driver's License (CDL) with school and passenger endorsements. The school district will reimburse these costs and starting pay begins at $15 per hour. Fill out an online application here
https://www.applitrack.com/clar.../onlineapp/default.aspx
... #CPSZEBRAPRIDE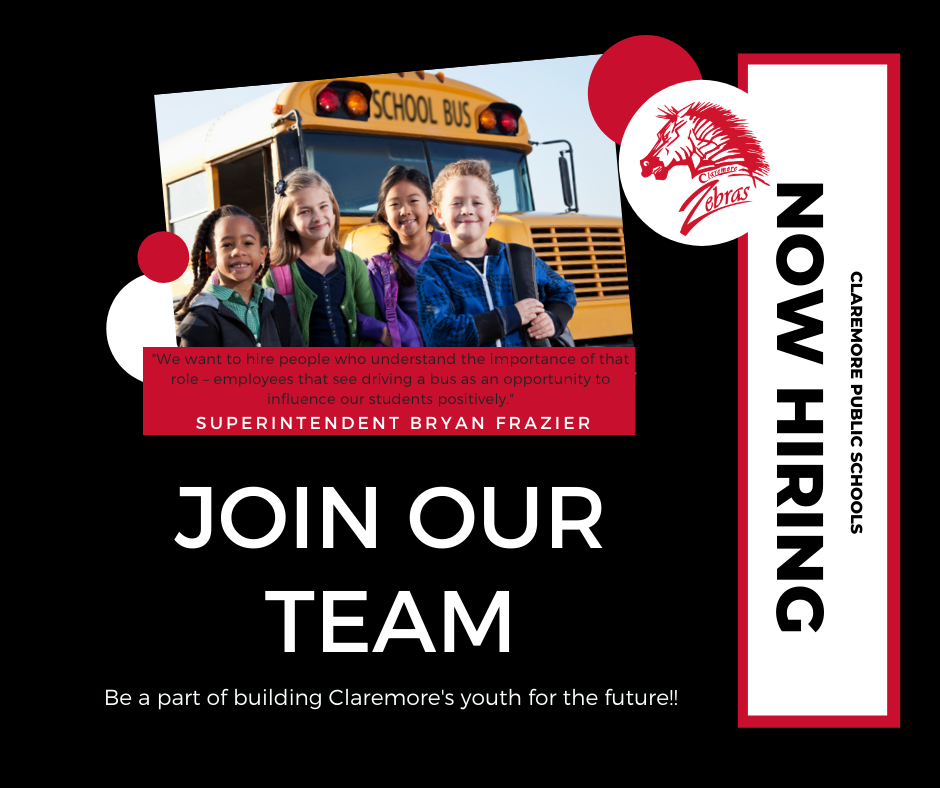 Introducing...Mrs. Kellie James Computer Teacher Thank you for your dedication to Westside! ______________________________________________ This my 24th year in education, the past 19 at Westside. I was a Technology Instructional Paraprofessional for 11 years, transiting to a certified elementary teacher for the past 8 years. I have spent all 19 year at Westside in the Computer Lab classroom. For the 4 years prior to Westside, she was a Paraprofessional for special education in Claremore at the Junior High and High School. I moved into Claremore with my husband Neil, 29 years ago. I have one amazing daughter, Chelsea and one super fun granddaughter Raelynn. Plus one fur-human blue heeler, Petey! I graduated from RSU with a Bachelor's degree in BT/AT (technology) with additional courses from Oklahoma State in elementary education. I have a small photography business, enjoy spending time with my daughter, doing Passport projects with my granddaughter and LOVE to watch my husband run races. Teaching technology to our next generation is a driving passion of mine! I have had the pleasure of working with students that I KNOW will invent something remarkable or be the next pneumonial computer scientist. ___________________________________________________________ 5th grade students recently teamed up and built a Lego robot. The following week they worked together to code the bots to move and create sound. 3rd graders took turns controlling my favorite robot "DASH"! The students quickly mastered demonstrating skills in control, maneuvering and creating sound to accompany DASH. 1st and 2nd graders built their own robots (paper) and wrote a Robot Story!! #CPSZEBRAPRIDE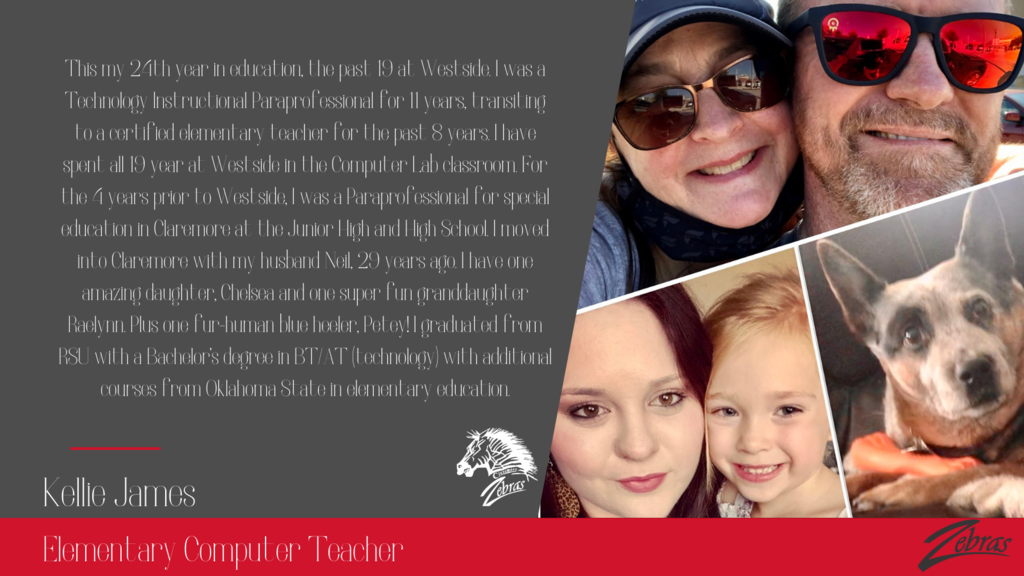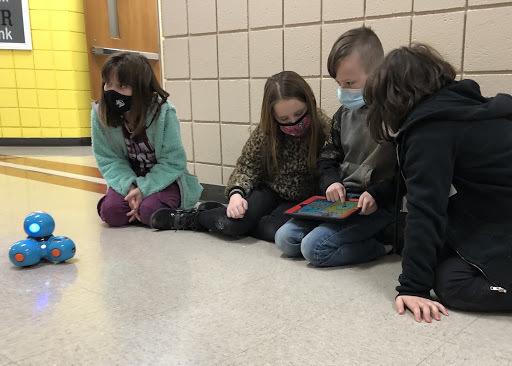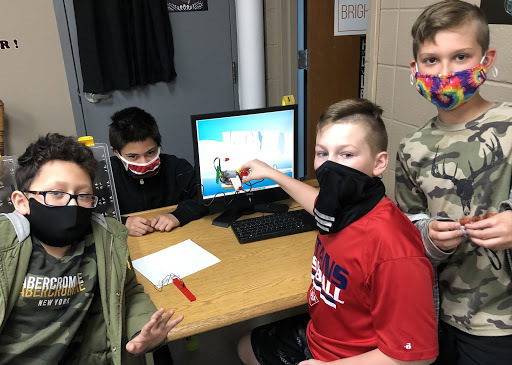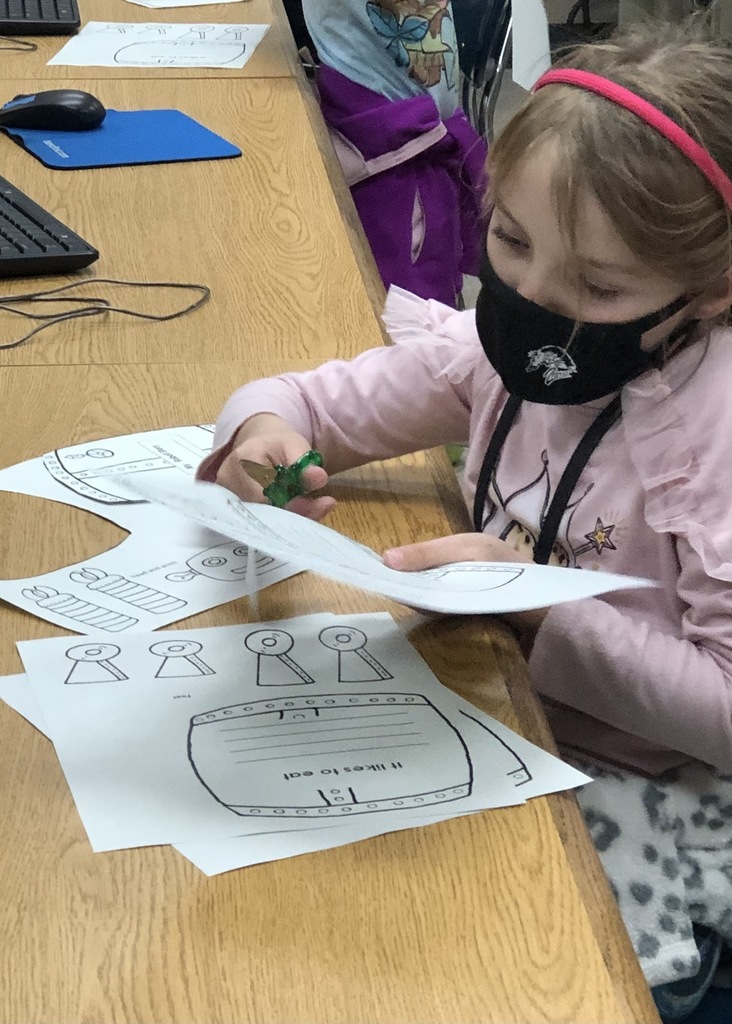 Some of you might have heard of "Enneagram" before. If you haven't don't worry, it's not a hospital procedure! It's a test that puts you into a category and surprisingly enough tends to be really accurate! It's all about the type of person you are. Well here is an Enneagram for Kids! Find out which type your child is! Click the link to access the form! Read the directions to find out which type your child is!
https://docs.google.com/forms/d/1eeJh9gFJkSaxVcSkPDLavgairYkV7u99bAWPpdhMr5c/prefill
#CPSZEBRAPRIDE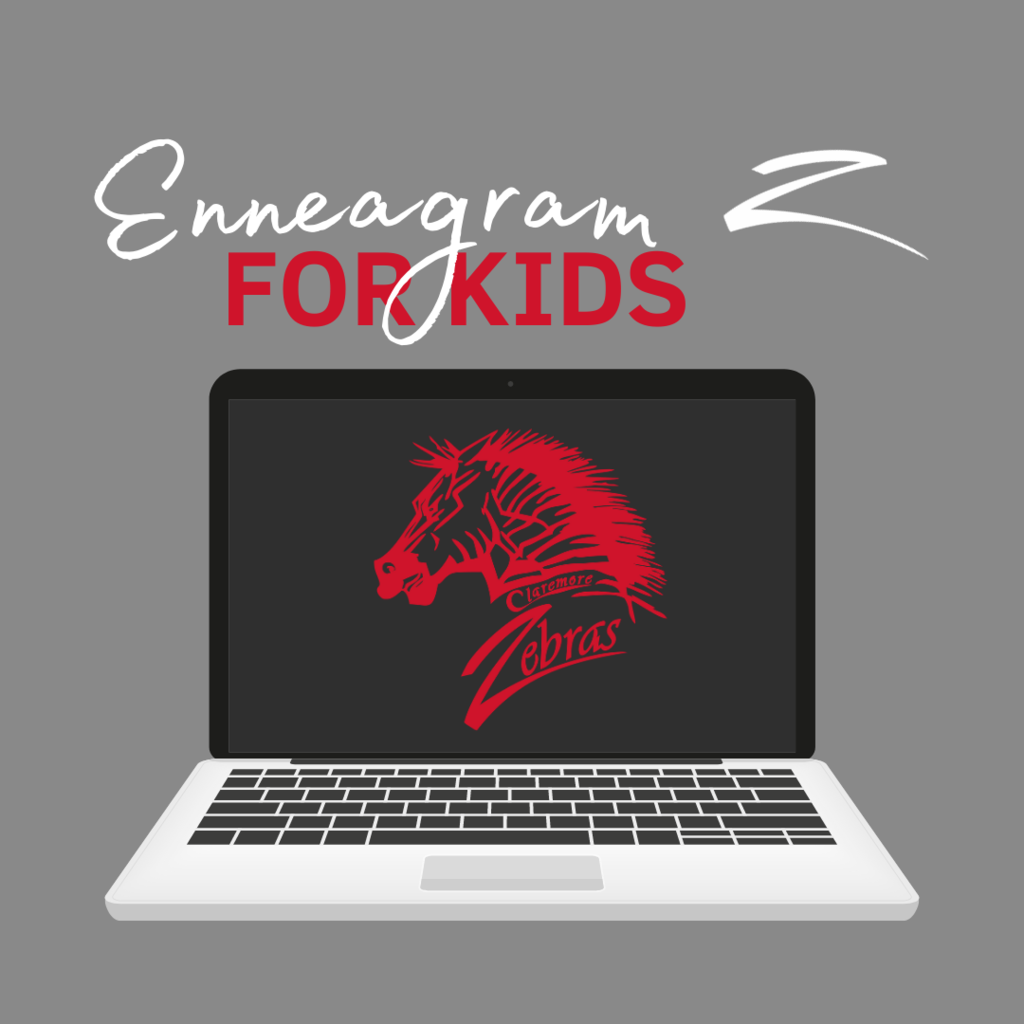 5th Grade students made Hot Air Balloons. They finished up their matter unit. They're learning the density of hot air. The 5th graders were given directions. They watched a video of how to make them. They had to with little to no teacher help, (independently) create their hot air balloons. They really had to read those directions well! way to go 5th grade! #CPSZEBRAPRIDE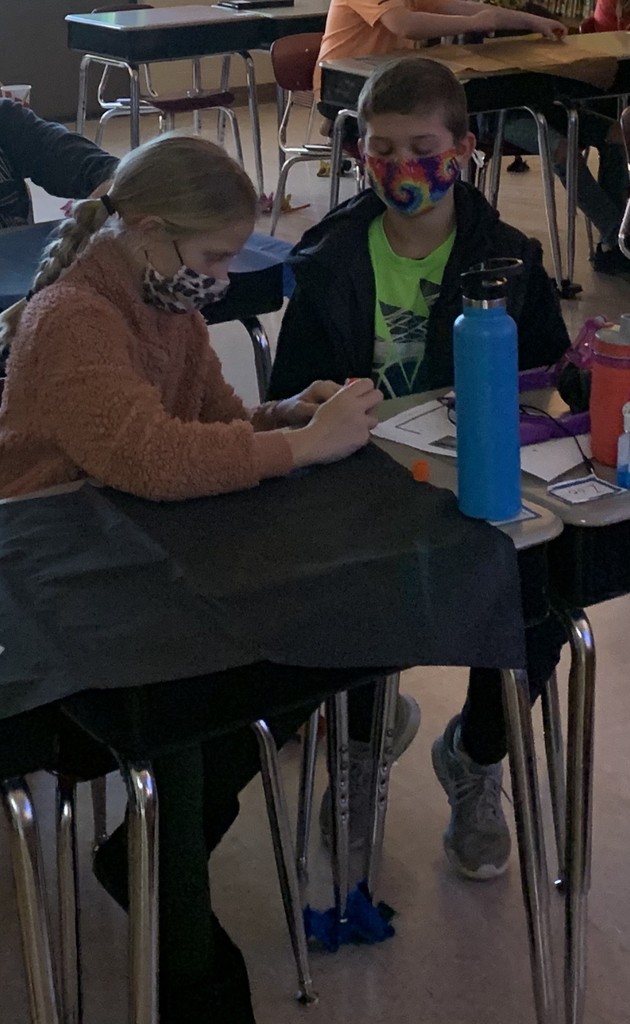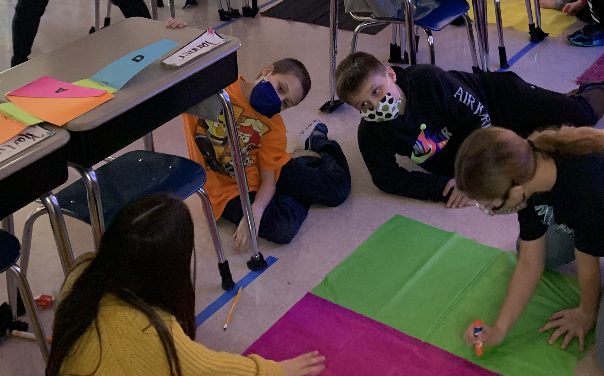 Spring Pictures are... March 30, 2021 Virtual Students can come anytime between 8:30 and 2:30.

Claremore Public Schools is continually committed to developing an atmosphere of trust among parents and the community in our ability to provide not only a positive and enriching educational experience but a safe place for students to thrive. That is why we have partnered with Family Zone, a leading provider of cyber safety products and education, to ensure your kids are cyber safe while at school. Claremore Public Schools is already using Family Zone to block inappropriate content and to identify red flag search terms from students. As a parent or caregiver of our school district, you receive free access to the Family Zone Cyber Safety Hub, which includes articles, videos, courses, and more. Click "sign up" below to get ongoing materials and education from the platform we trust to manage cyber safety across our entire district. Our #TechTipTuesday is to go online and create an account with this FREE resource to help keep you informed about your child's online activity and the latest updates on website, apps an more.
https://claremorek12.familyzone.com/
#CPSZEBRAPRIDE As a parent or caregiver of our school district, you receive free access to the Family Zone Cyber Safety Hub, which includes articles, videos, courses, and more. As a parent or caregiver of our school district, you receive free access to the Family Zone Cyber Safety Hub, which includes articles, videos, courses, and more.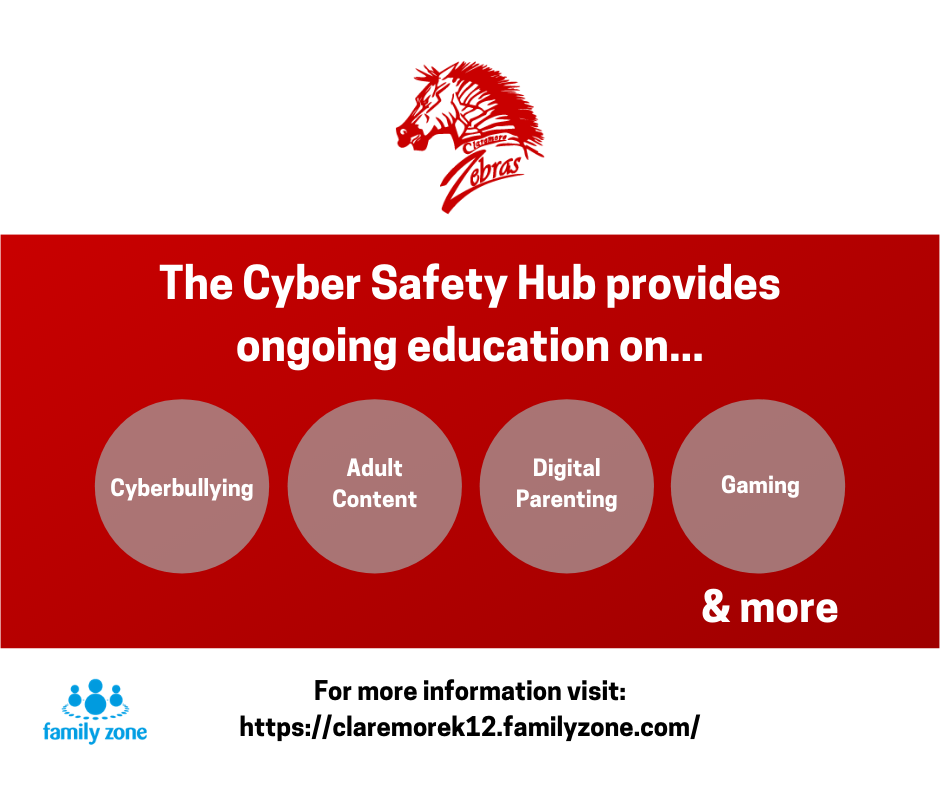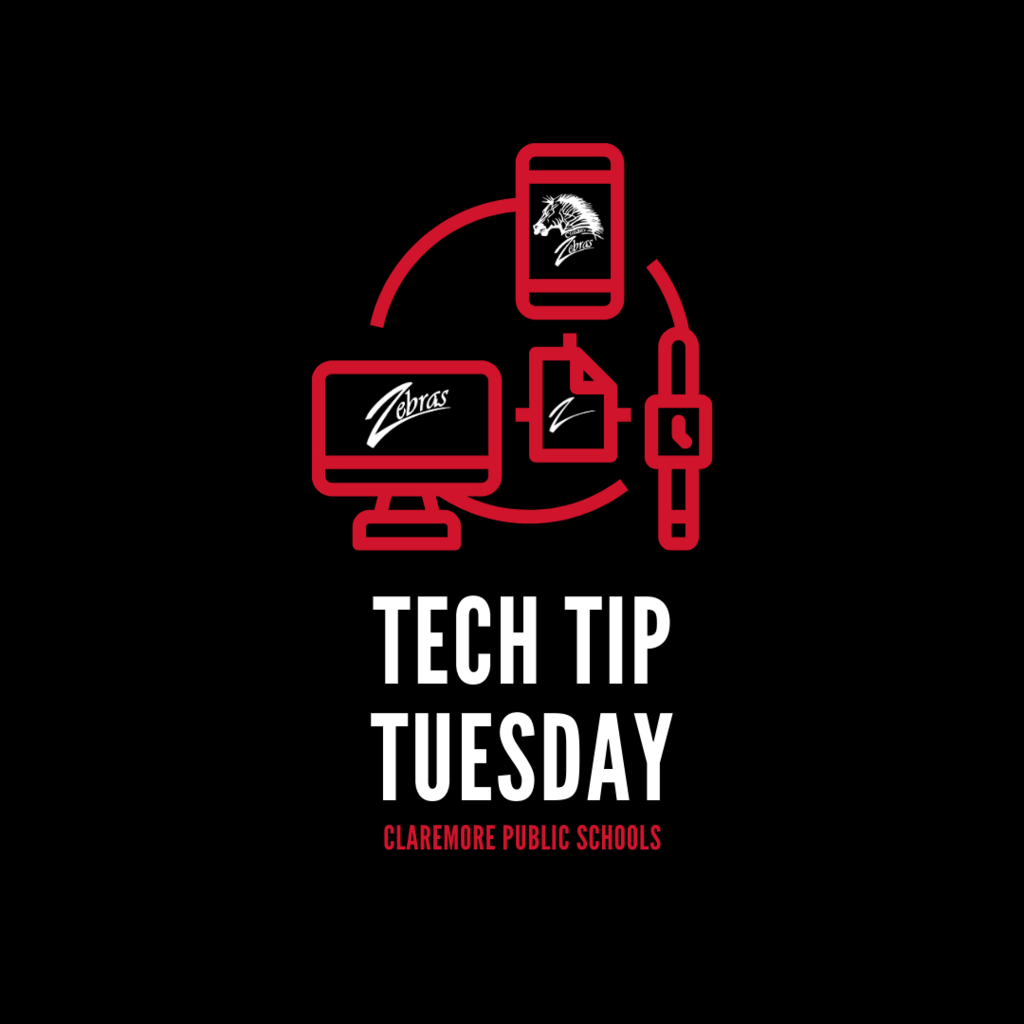 STEM Challenge! Can you build a house that the Big, Bad Wolf can't knock down? Using anything not just what's pictured, can you build a house for the three little pigs? Show us! Once you build it take a picture of you with your structure and email it to:
swhitaker@claremore.k12.ok.us
. *Pictures and or vides...need to be submitted by April 4th. I will collect them all and post them on our facebook page! #CPSZEBRAPRIDE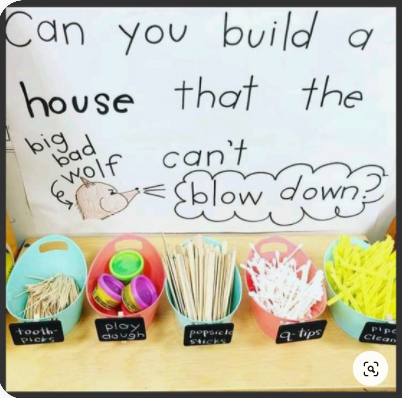 What is the Secret to motivation? It's a cycle...Action...Inspiration...Motivation...Repeat Action...Inspiration...Motivation....Repeat and keep repeating! #CPSZEBRAPRIDE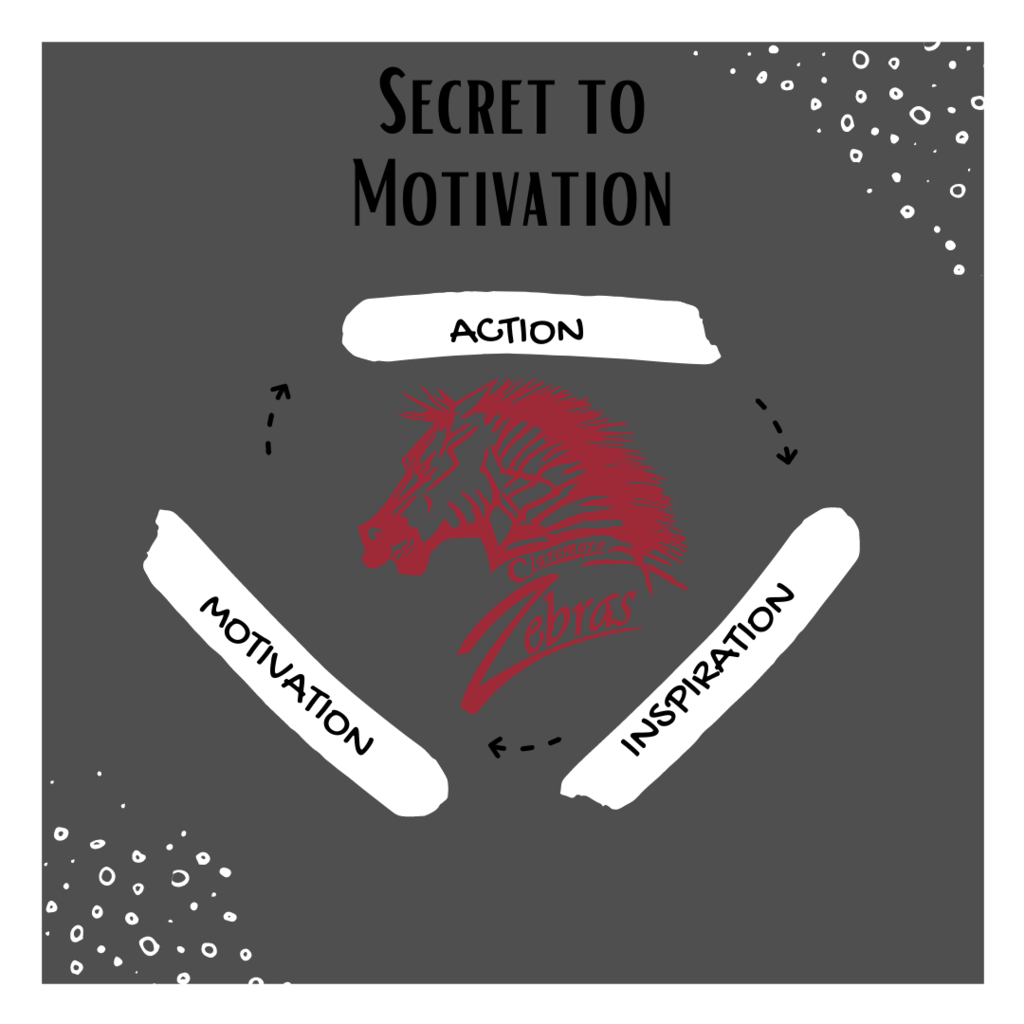 Welcome to Spring! Spring is full of New Growth! Weed out the bad and make room for something beautiful! This is the time of year where we really notice a lot of growth in our students! We can think back to the beginning of the year and recognize the growth and change we've seen. #Waytogrow #CPSZEBRAPRIDE
Introducing...Mrs. Sommer Faulconer PE Teacher Thank you for your dedication to Westside! I attended Pittsburg State University on a track scholarship with a double major in Physical Education and English. I obtained a bachelor of science degree in Physical Education grades K-12 and English grades 6-12. I have been teaching for 13 years (was a stay at home mom in the middle),10 years being at Claremore Public Schools. This is my 3rd year teaching Physical Education at Westside Elementary. I have been married to my husband, Jeff, for 19 years. We have two children, Peyton who is 15 and attends CHS, and Finley, who is 7 and attends Westside Elementary. In my free time I love spending time with family, going to the beach, reading, and exercising. It is my passion help instill a life long love for fitness and exercise, while also teaching muscles, bones, and proper nutrition. __________________________________________________ Students are using teamwork, cooperation, and communication while competing in a relay race to build their snowman out of random equipment. Students can use any of the equipment however they choose as long as they have a complete snowman. #CPSZEBRAPRIDE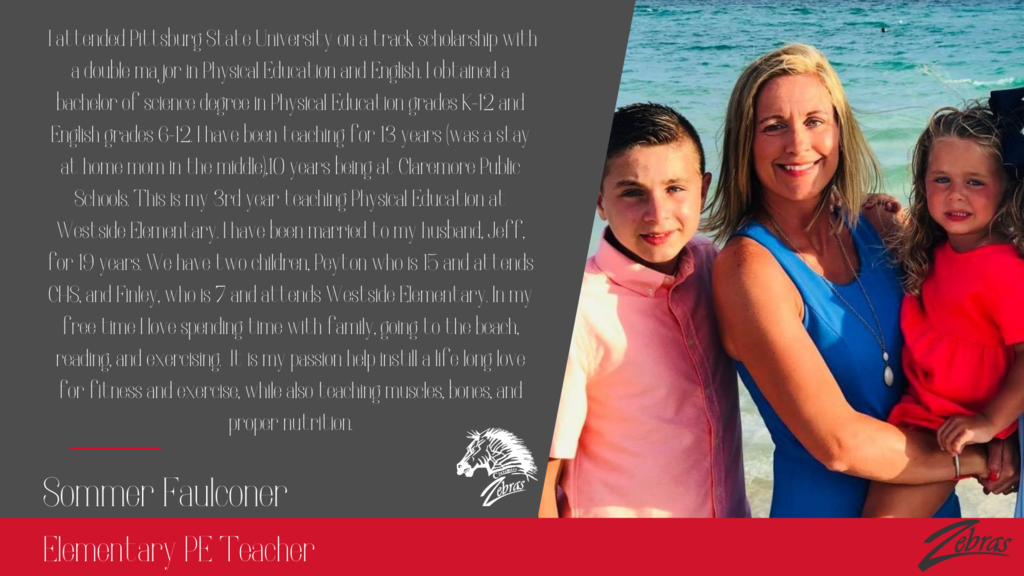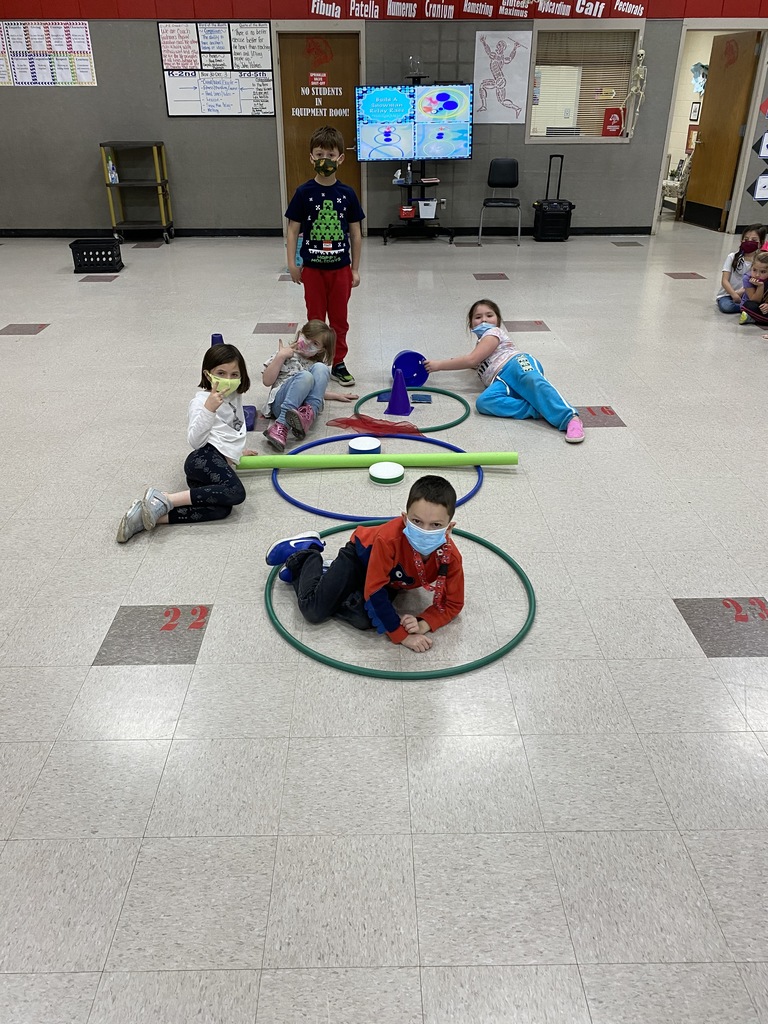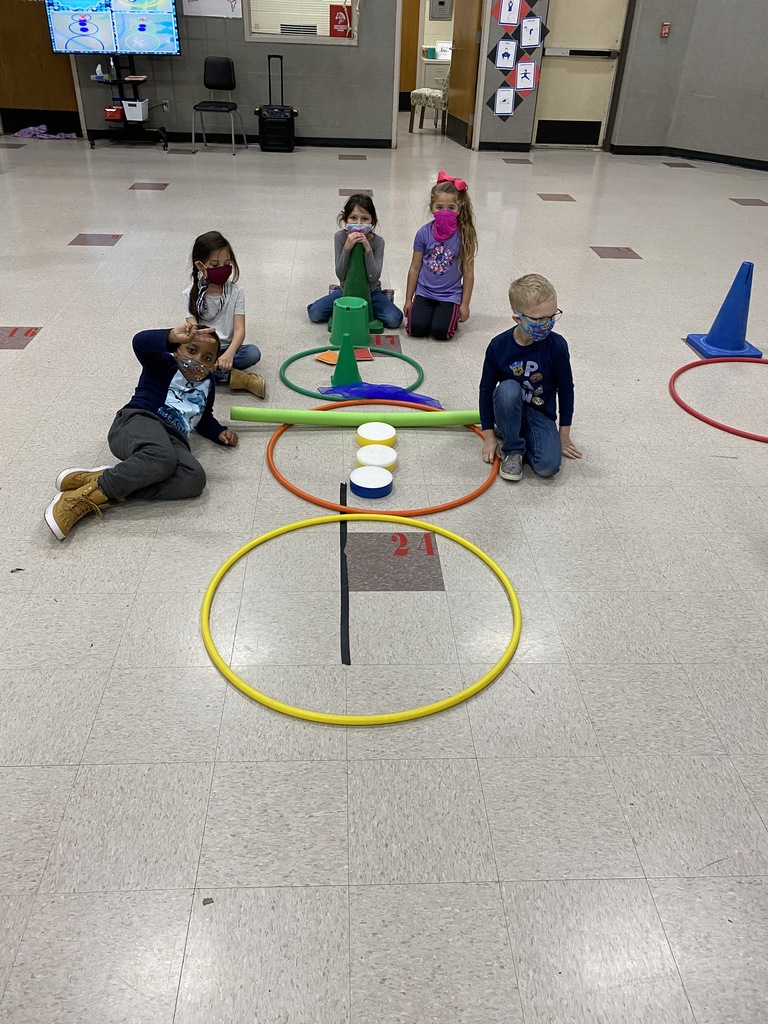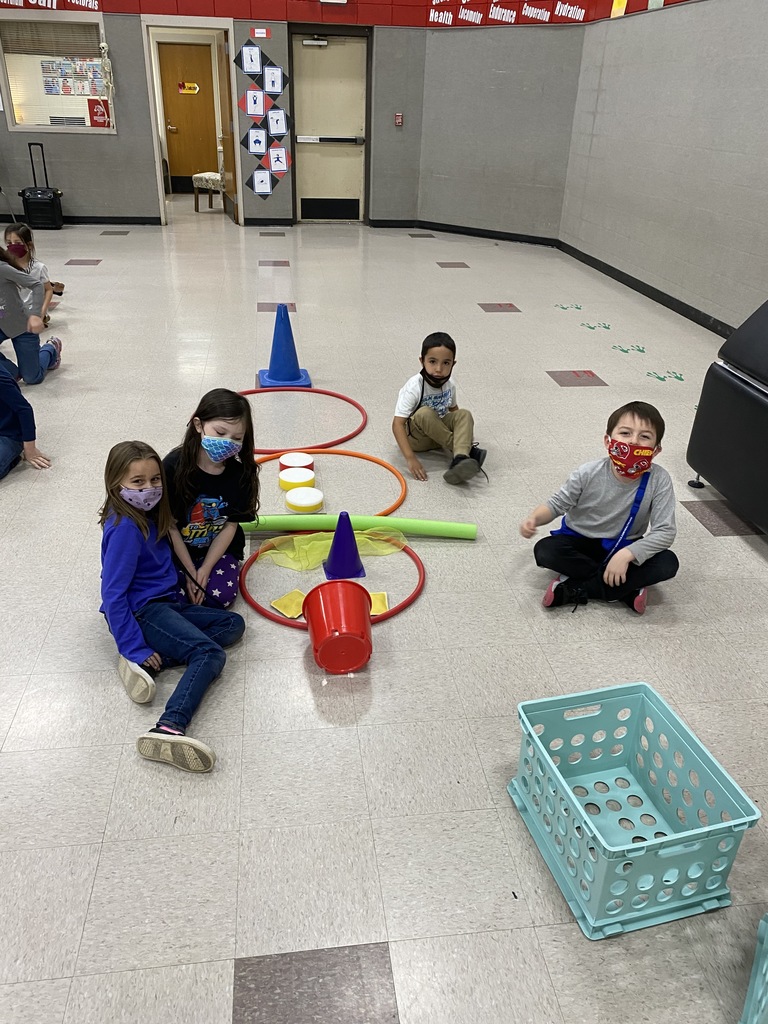 Welcome to #FridayFunnies, where we share funny things that happen in the classroom! For today's edition we travel once more to the land of short attention spans. ______________________________________________________________________ While in the office with a Pre-K friend, the teacher pointed out how patiently another group of kids were waiting. Teacher: "They are waiting so patiently! Wow!" Student: "They may be patient....but I'm not". Teacher: "That was very honest". ___________________________________________________________________ This concludes today's edition of #FridayFunnies, join us next Friday for more laughs! #CPSZEBRAPRIDE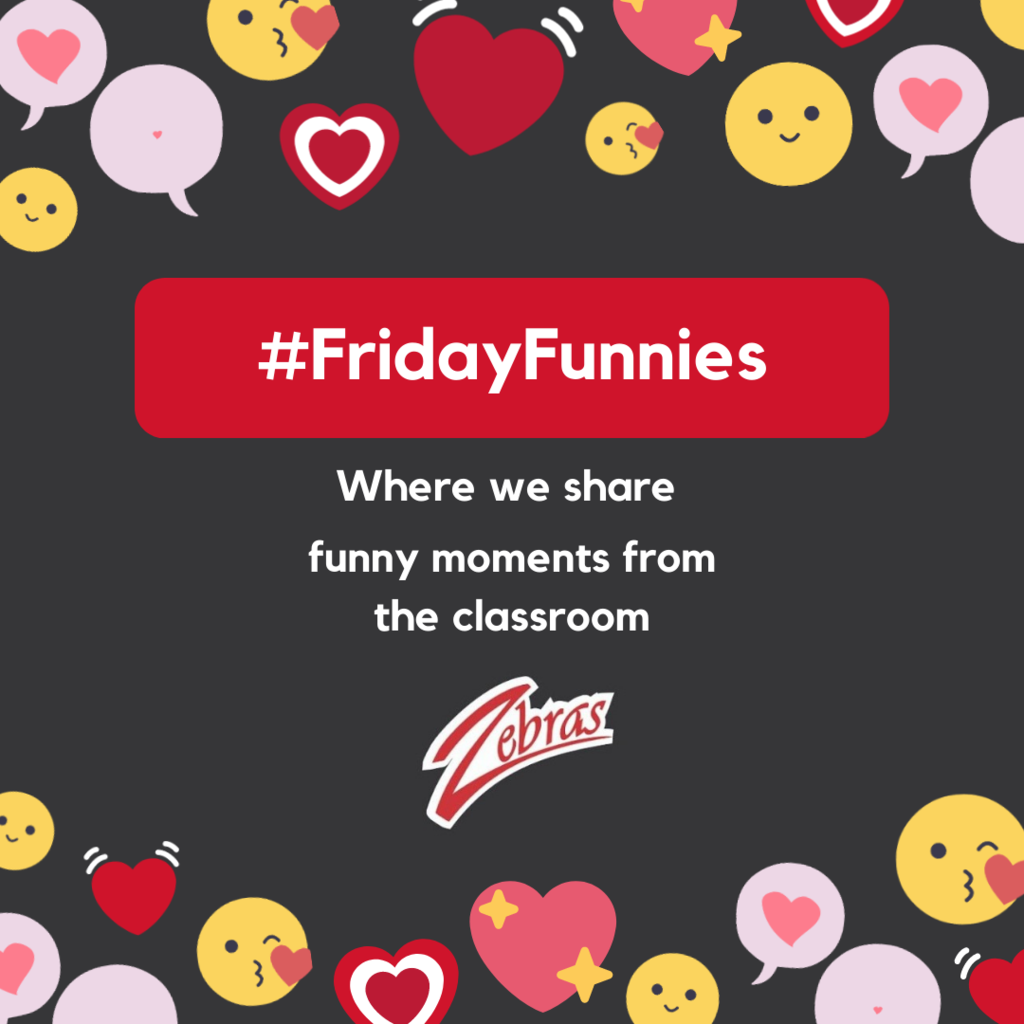 You know the saying "Bloom where you are planted". The saying has a lot of meaning for Claremore. Raise your hand if you went to a Claremore Public School and now you live in Claremore and your children go to or have gone to a Claremore Public School? Do you work in Claremore? Does your spouse work in Claremore? Claremore is such a great community to raise a family in, that families keep coming back once they're grown to raise their families! Same goes for Claremore Public Schools! We have the BEST teachers some of them raised by teachers of Claremore Public Schools! We've bloomed where we were planted! #CPSZEBRAPRIDE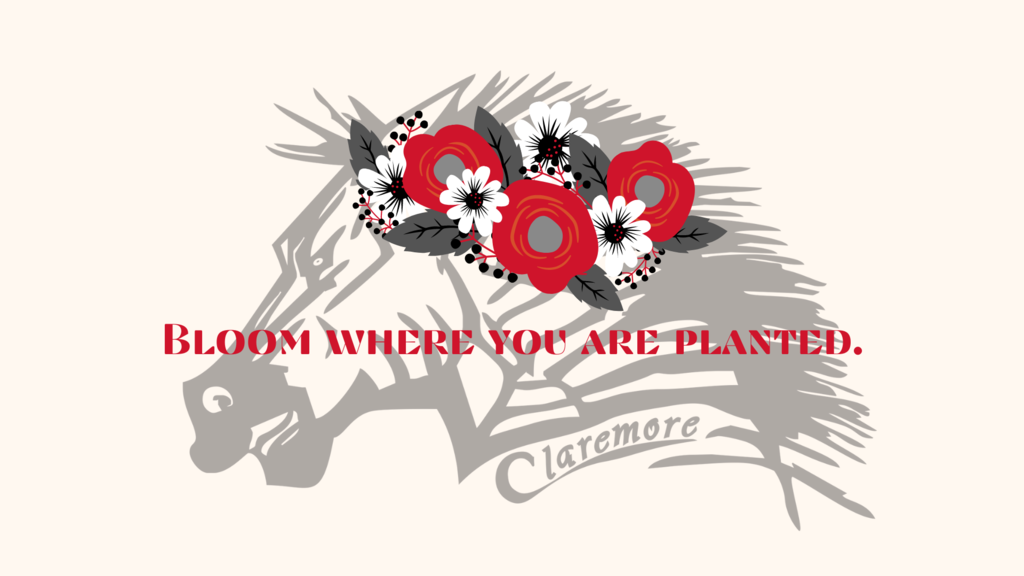 Keep your face to the sunshine. -Helen Keller #CPSZEBRAPRIDE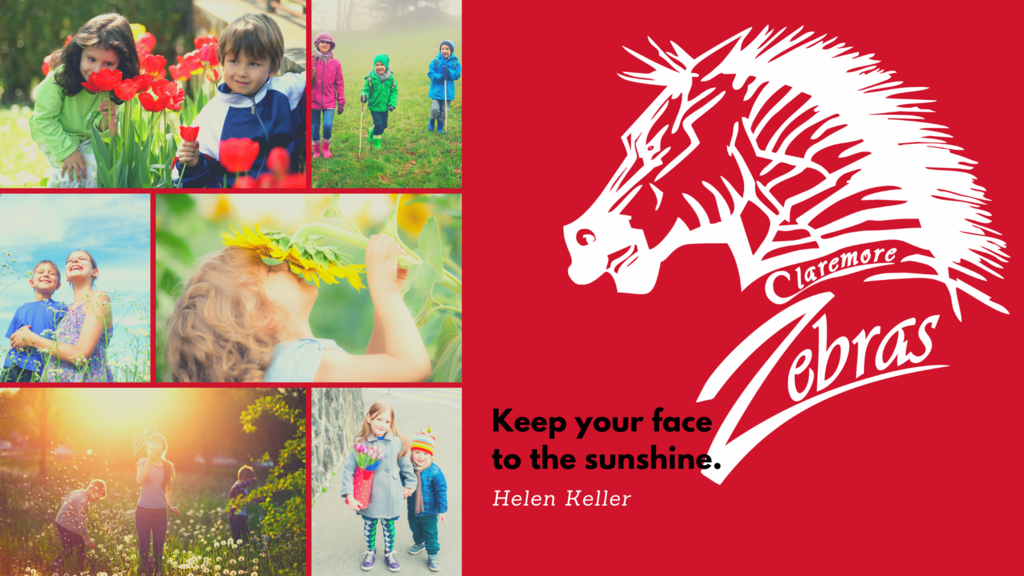 Welcome to #FridayFunnies, where we share funny things that happen in the classroom! For today's edition we have a 2nd grade Classroom that shared this funny with us! ______________________________________________________________________ Teacher: Today we are going to read The Sneetches by Dr. Seuss. Student: You know what they say...Sneetches get Steeches. ___________________________________________________________________ This concludes today's edition of #FridayFunnies, join us next Friday for more laughs! #CPSZEBRAPRIDE