REMINDER - In honor of the Labor Day holiday, CPS will be closed on Monday, September 5th. "Before the reward, there must be labor. You plant before you harvest. You sow in tears before you reap joy." Ralph Ransom Labor Day pays tribute to the contributions and achievements of American workers. It was created by the labor movement in the late 19th century and became a federal holiday in 1894. This weekend, as we spend time with our families and friends, celebrate the value of an honest day's work, the people who built America, and our nation's advancements because of the American labor force. #CPSZEBRAPRIDE

Huge Celebration! CF Industries recently provided an EXTREMELY generous contribution of $20,000 to Westside Elementary students and teachers! The contribution will be used in intentional efforts to provide new academic opportunities to all Westside learners. Our students will have the ability to grow in ways that simply would not be afforded otherwise. This grant/financial gift is greatly appreciated by our entire educational community. Westside wants to thank CF Industries for contributing to the future of our children.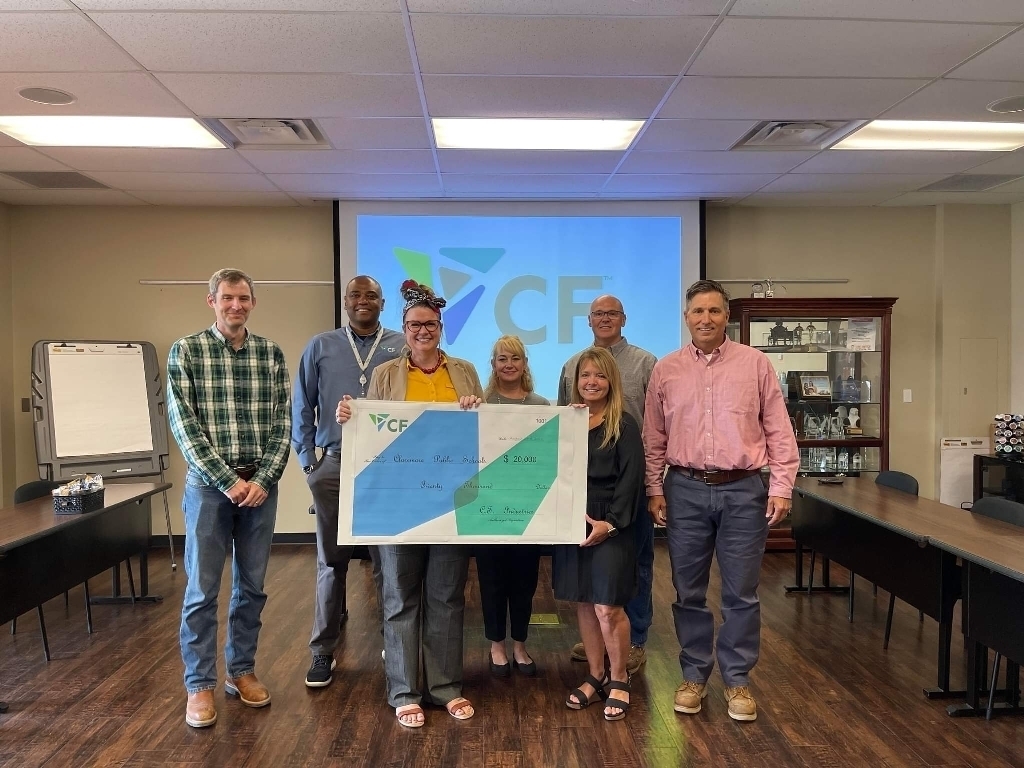 PLC Days = Early Release Day BEGINS AUGUST 26 Elementary- 2:00 Secondary - 2:30 #CPSZEBRAPRIDE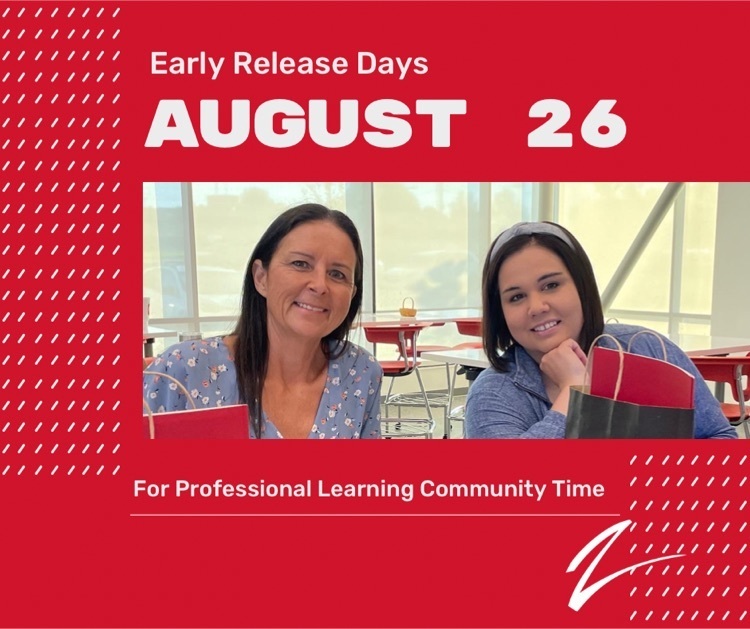 Early release Friday's begin tomorrow August 26th. Pickup will be at 2pm on Fridays only. Please contact our office with any student transportation changes. Thank you!

Please remember Westside's picture day is this Thursday, August 26th! Bring your smile and dress your best.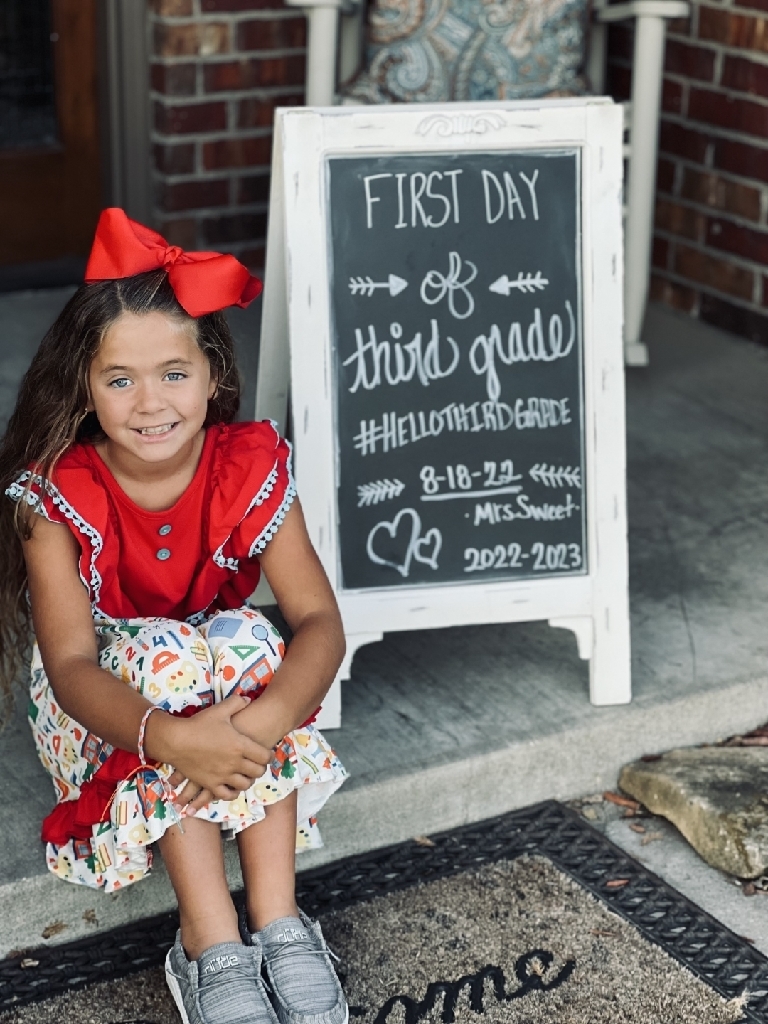 Put it on your calendar! School pictures will be taken this Thursday, August 25th.

Early release days begin NEXT Friday, August 26, 2022 to allow time for our teachers to collaborate and work in their professional learning communities. Tomorrow (8.19.22) will be a FULL DAY of classes. #CPSZEBRAPRIDE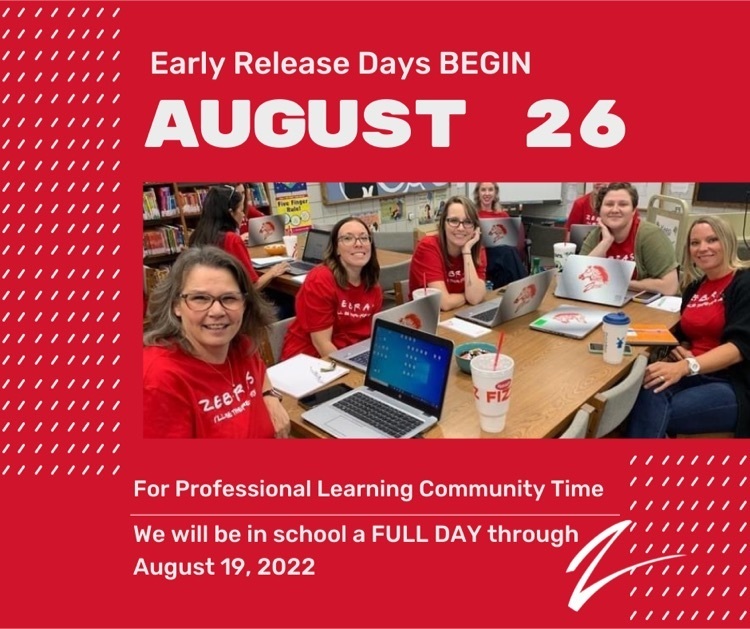 Where is my child's bus stop? When will my child arrive at home? Reminder to our bus rider families to download our STOPFINDER APP to their mobile phones. The GPS option allows you to put a geofence around your stop and the app will notify you when the bus has entered that area. It also allows you to see where the bus is on the route in real-time.. Download available for FREE from the App Store or Google Play. Find more info watch ▶
https://bit.ly/3HKxsUA
or go to the CPS Transportation webpage ▶ bit.ly/3n4gVmt #CPSZEBRAPRIDE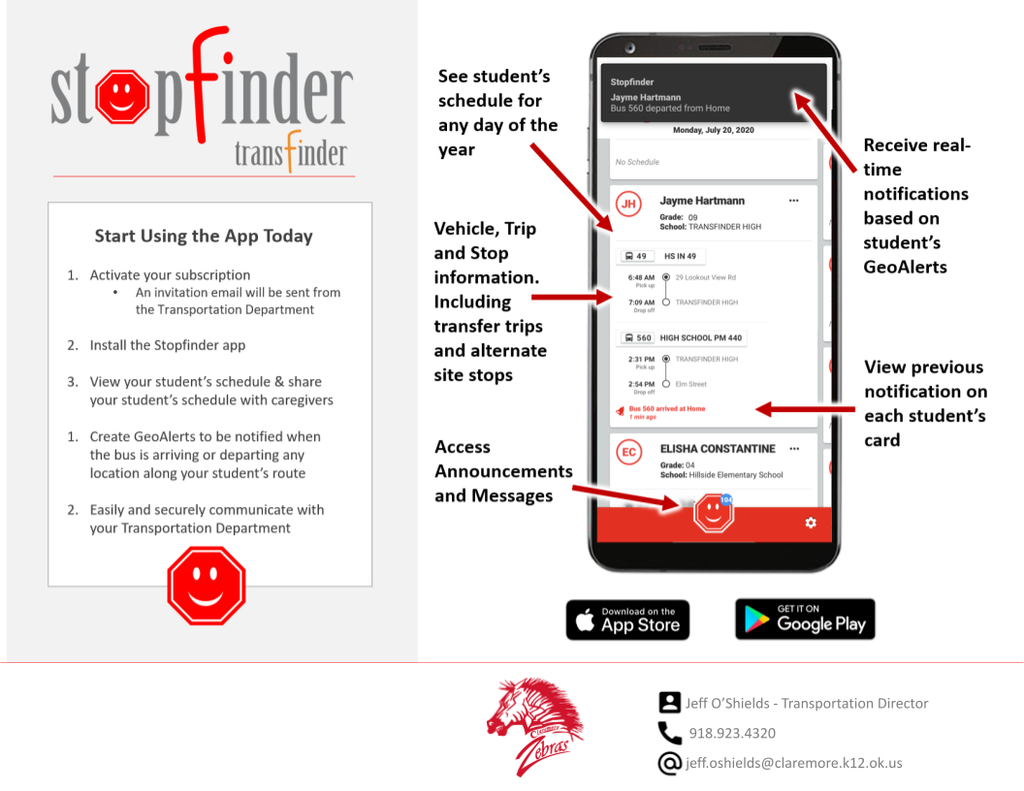 Happy first day of school to our students, staff and families! We are so excited to be back in school. We are honored to partner with our families to provide a safe environment to learn. Show us your #CPSZEBRAPRIDE & share your precious first day 📸photos in the comments of our district Facebook post!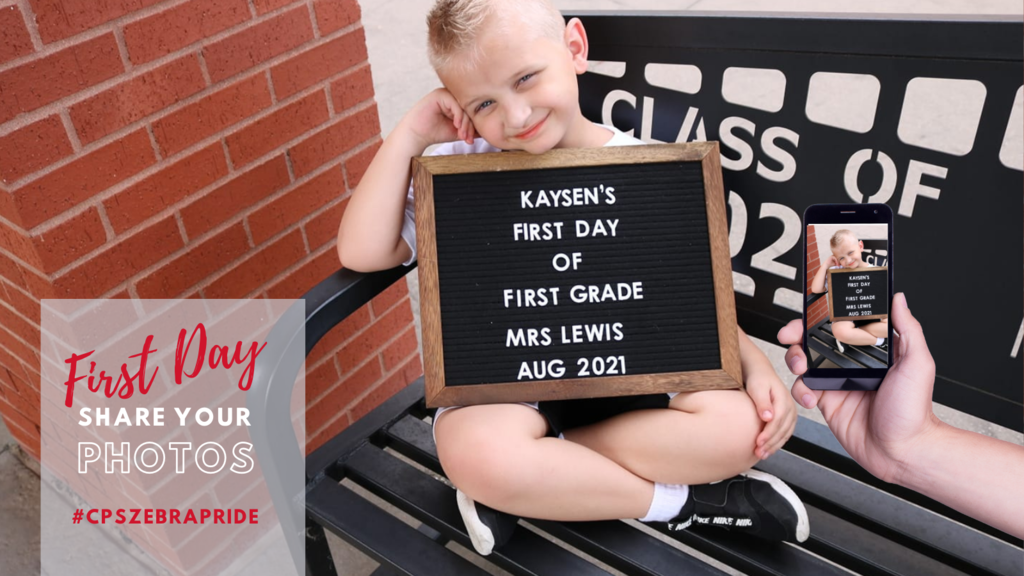 Westside staff had a wonderful first day back! Big thank you to the Claremore Public School Foundation and school sponsors for making our welcome back such an exciting event. #CPSZEBRAPRIDE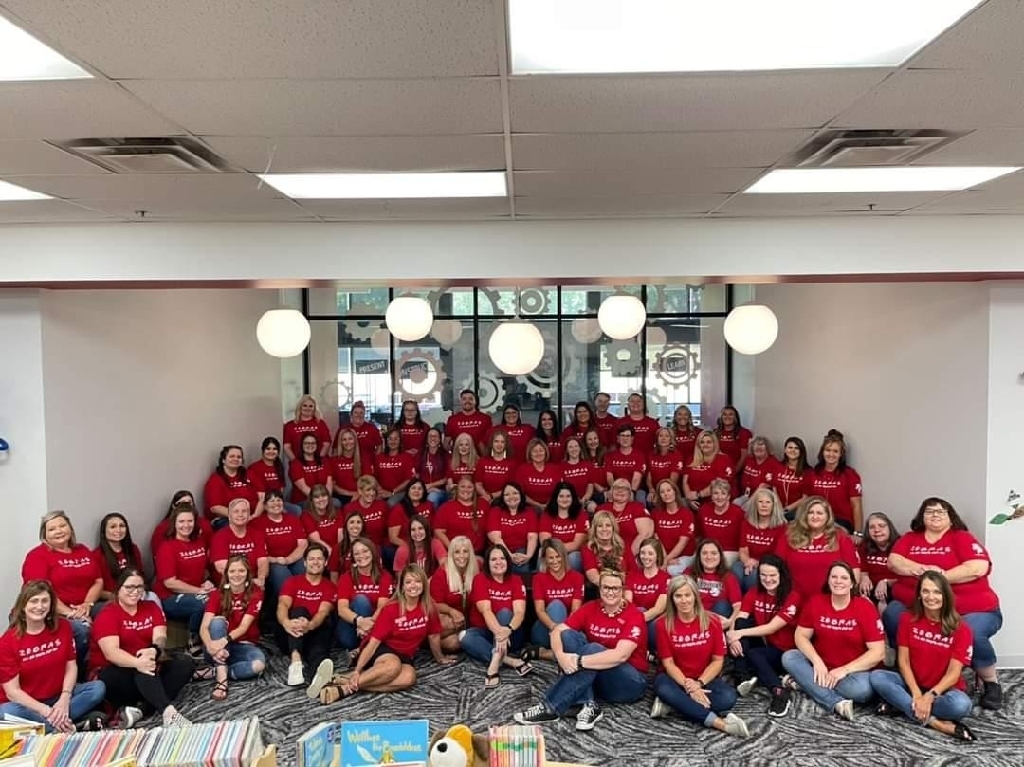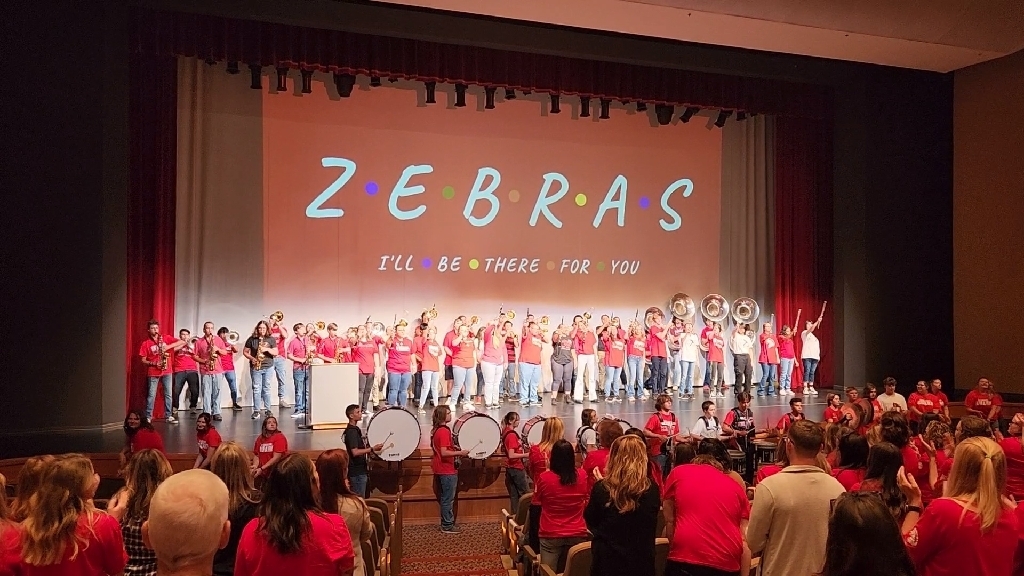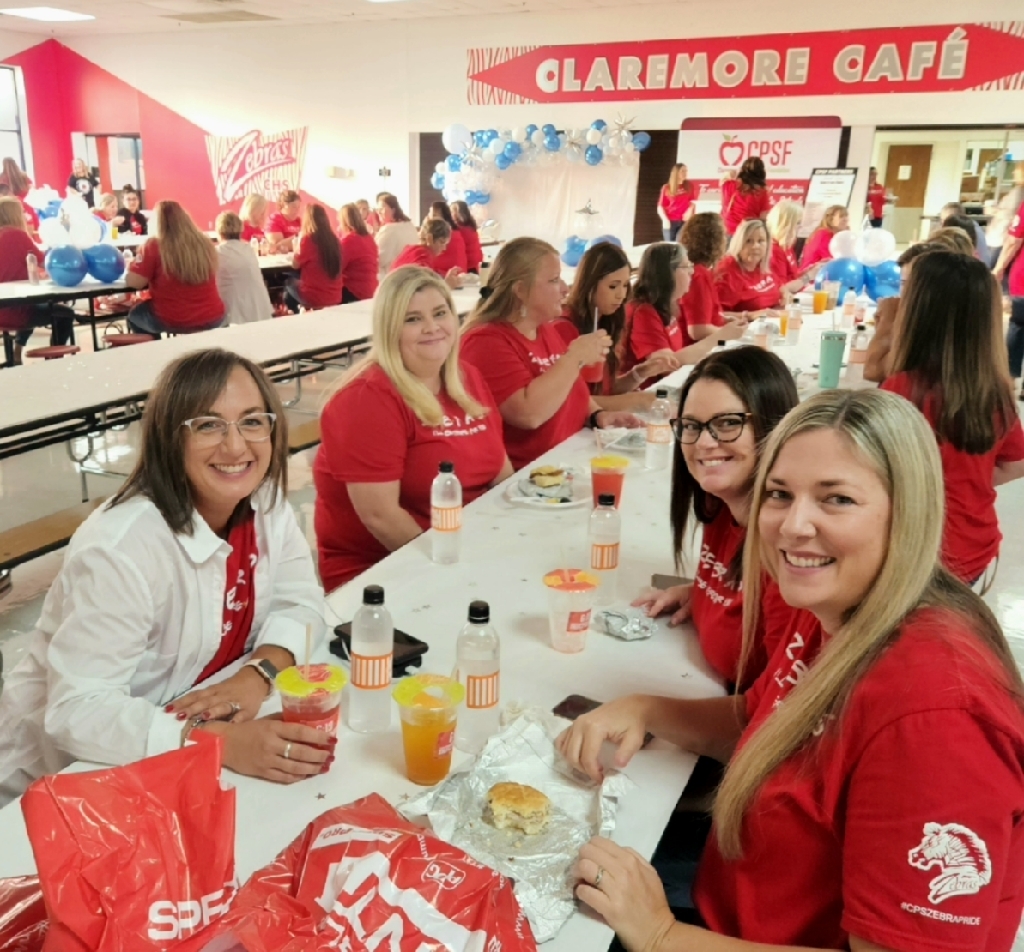 We heard your feedback on the need to streamline platforms for communication. Say "hello" to ROOMS located in our mobile app. ONE platform for ALL TEACHERS and COACHES district-wide. No more creating an account on multiple apps for multiple students in the district. You will find it on one app from HS to Pre-K, band to football. Here is a sneak peek...
https://youtu.be/jG0-D4JCVaA

Reminder - Meet the Teacher is August 16th. Elementary - by appointment. If you have not heard from your teacher please call the school. Secondary - come/go from 6p - 7:30p. Pick up your syllabus, school supply list, find your classes and meet your teachers.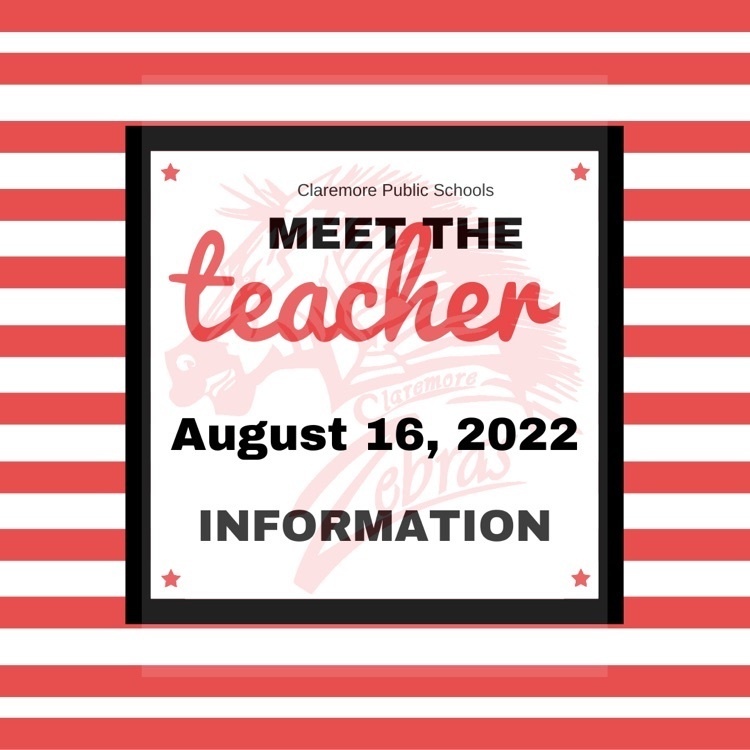 Almost that time Westside! Our building started coming back to life with our amazing paraprofessionals coming in and putting in work!! These guys are the glue that hold us together. They work intentionally with our kids daily, cover classes, paint walls, heavy lifters moving equipment, cover duties and all around awesome teammates to help Westside be our very best! Here are just a few of our paras working super hard today. Thank you ALL!!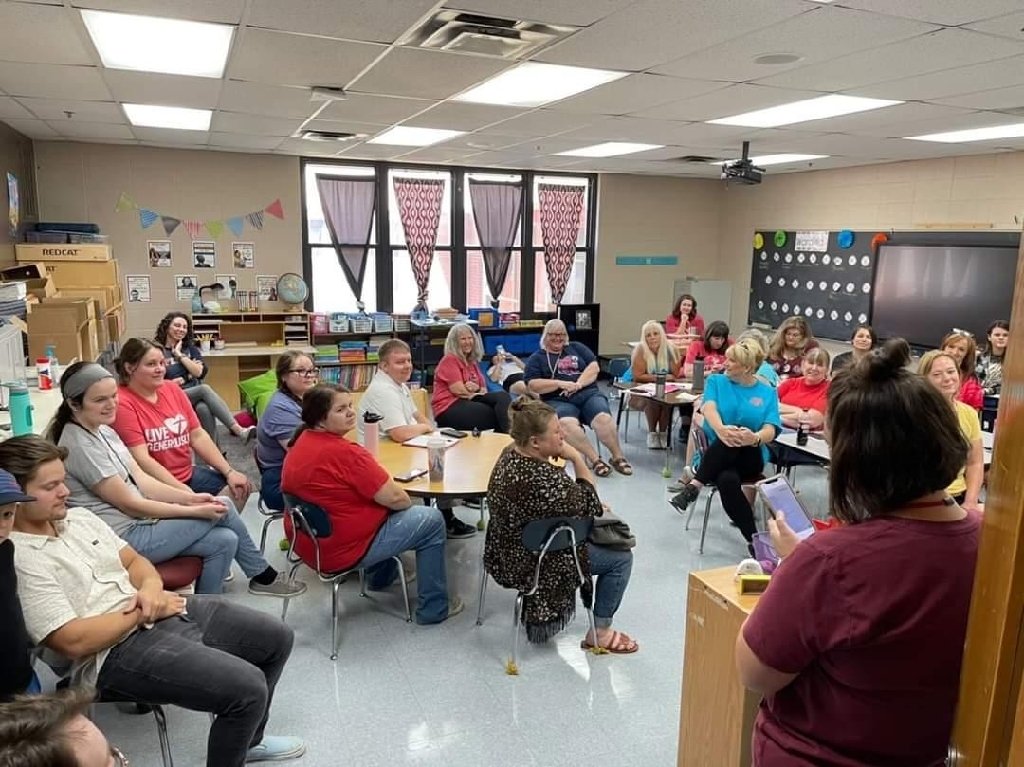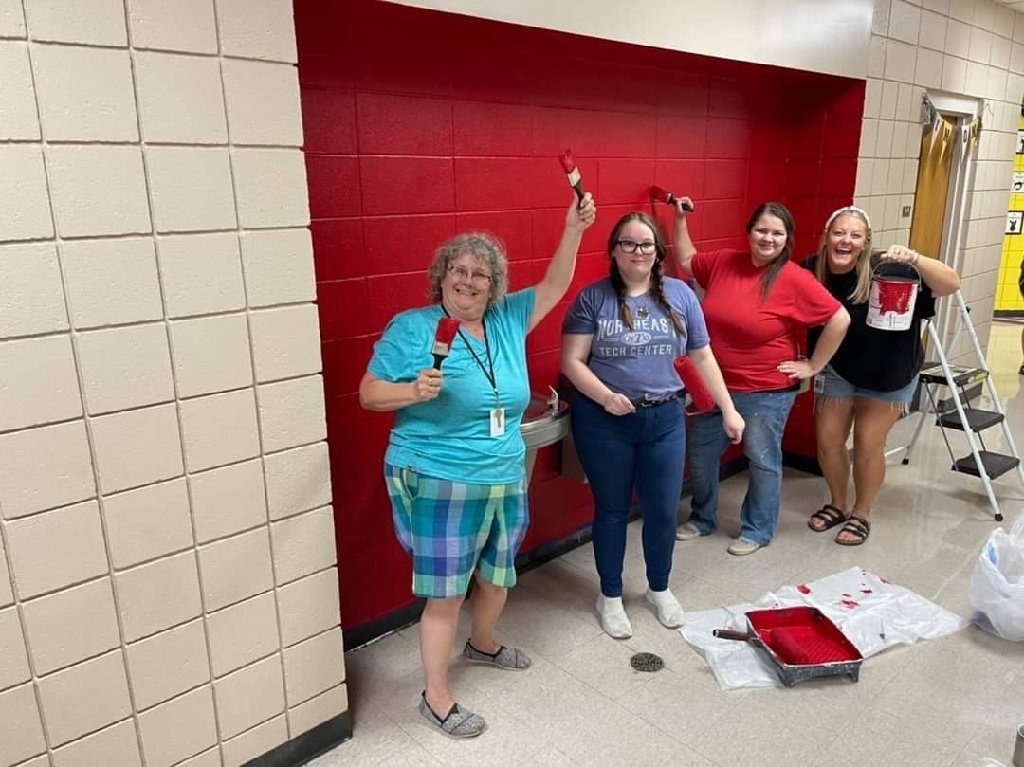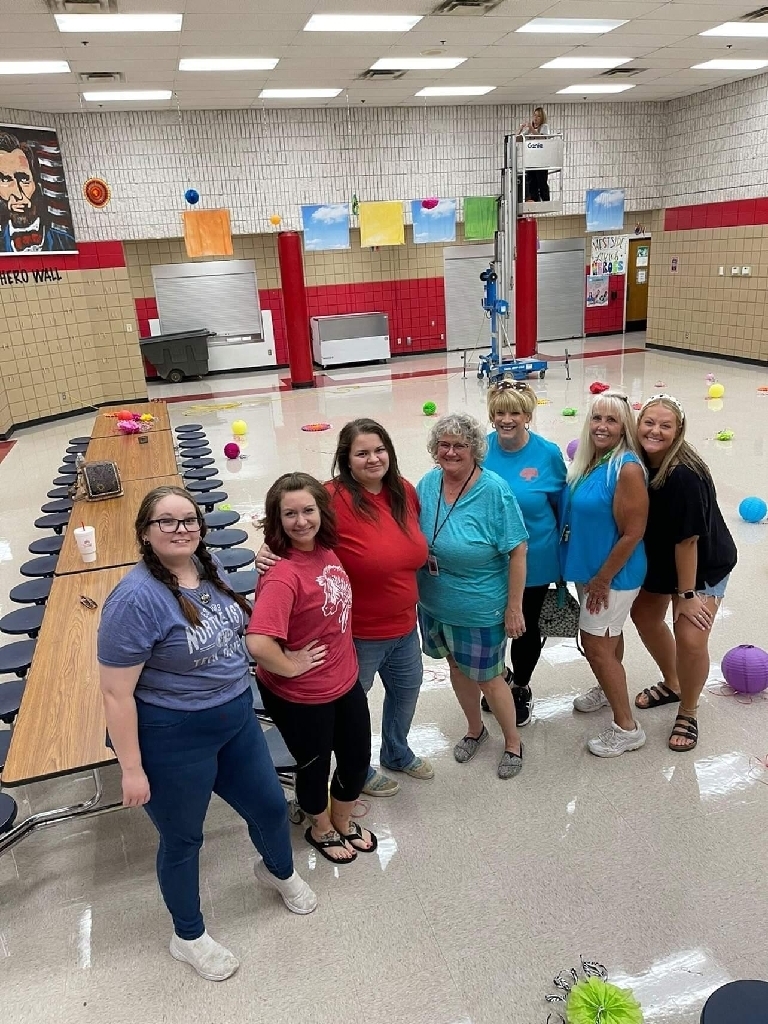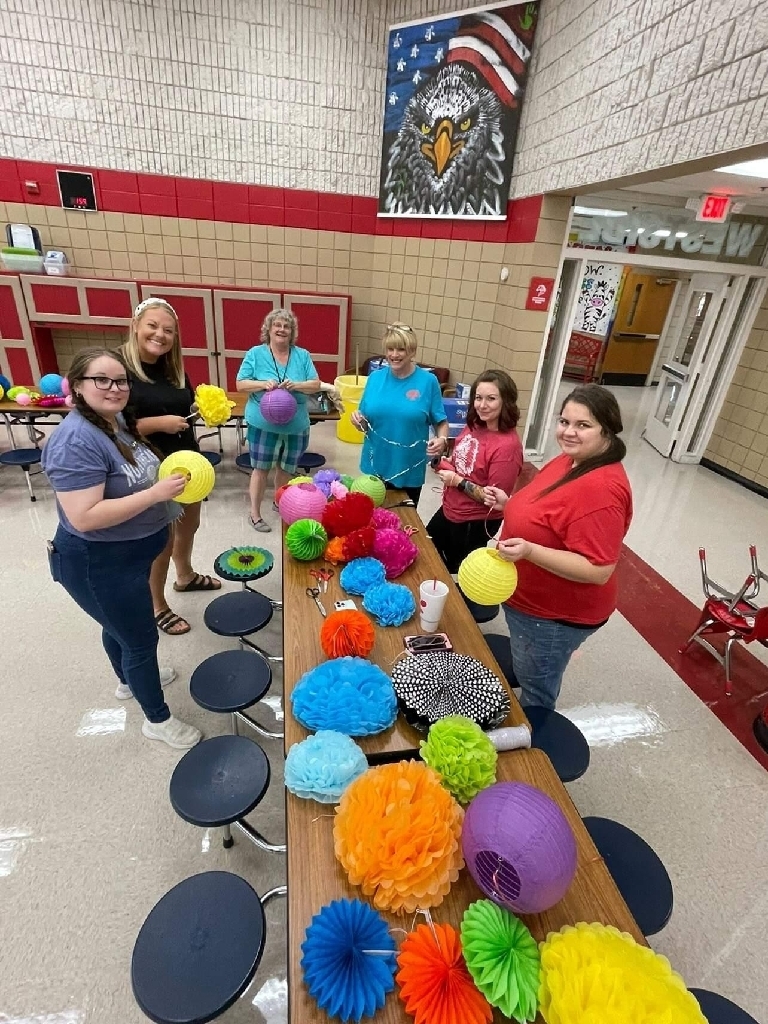 School is quickly approaching!!! You will receive an email from your child's teacher this week. There will be a link in the email for you to set up a time to come meet the teacher, bring school supplies, and take those First Day of School pictures!!! Meet the Teacher will be Tuesday, August 16th with time slots available from 1-3 and 5:10-7:00. If you don't receive an email by noon on Friday, August 12th please call our office at (918)-923-4201. We are so excited for the 2022-2023 school year! #CPSZEBRAPRIDE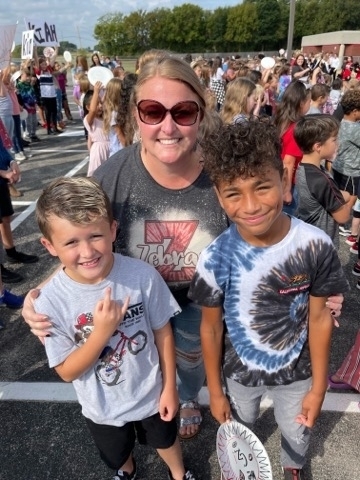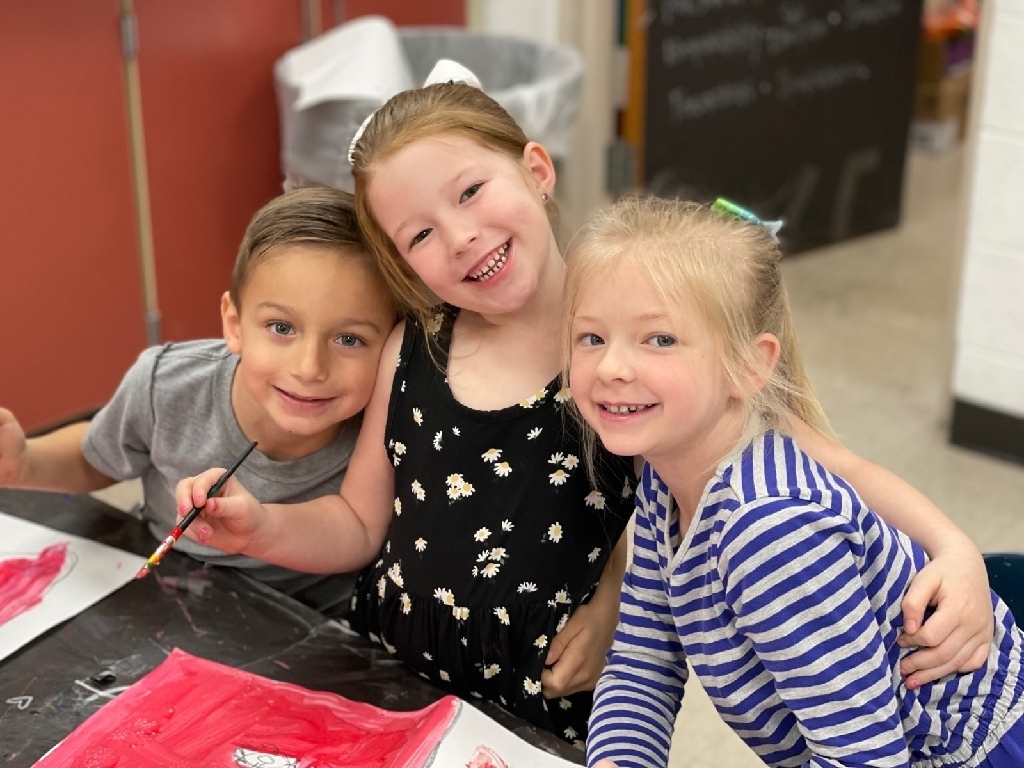 CPSF - Claremore Public Schools Foundation - $10 for Teachers Here is a great way to welcome back our teachers... donate in honor of a teacher. All funds will go toward classroom grants that will directly impact CPS students! $10 + $10 + $10 + $10... before you know it, individual donations will add up and we'll have $100, $1000, or $10,000 to give out in teacher grants. Grants Fund: Classrooms | Library Books | Field Trips | Supplies | Labs | STEM | Literacy | Graphic Design | Art | Music Donate online on our website or mail checks to PO Box 575 - Claremore, OK 74018 "Enriching the quality of Claremore Public Schools Foundation education in the Claremore Public Schools" Donate or more info at
https://claremorepublicschoolsfoundation.org/
This is a great way to show your #CPSZEBRAPRIDE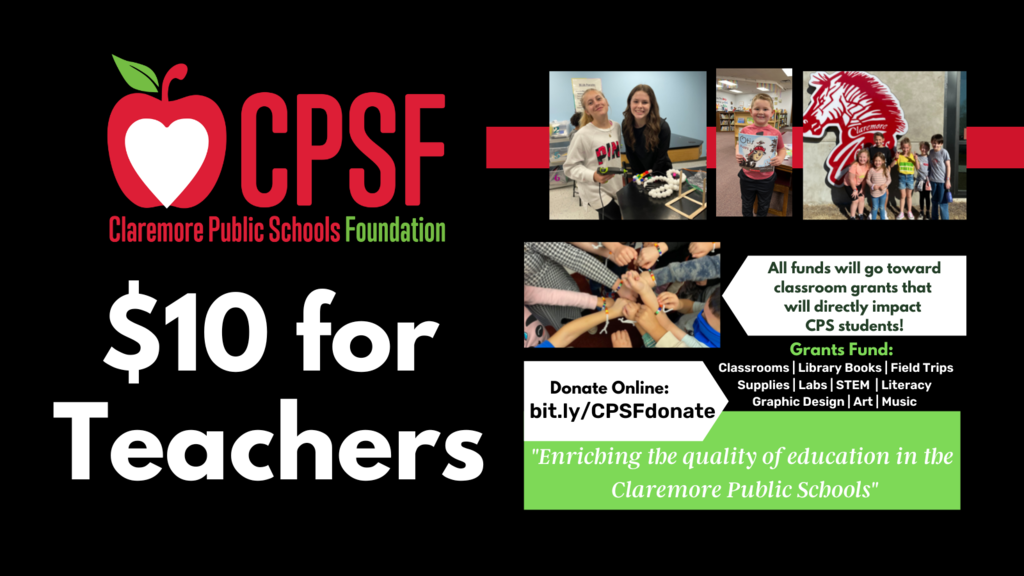 We recently received our School Pride® donation from TTCU Federal Credit Union for the first half of 2022. Thank you for swiping your TTCU School Pride® debit card and giving back to our district! If you don't have one, get yours today and show your #CPSZEBRAPRIDE! #ttcuSchoolPride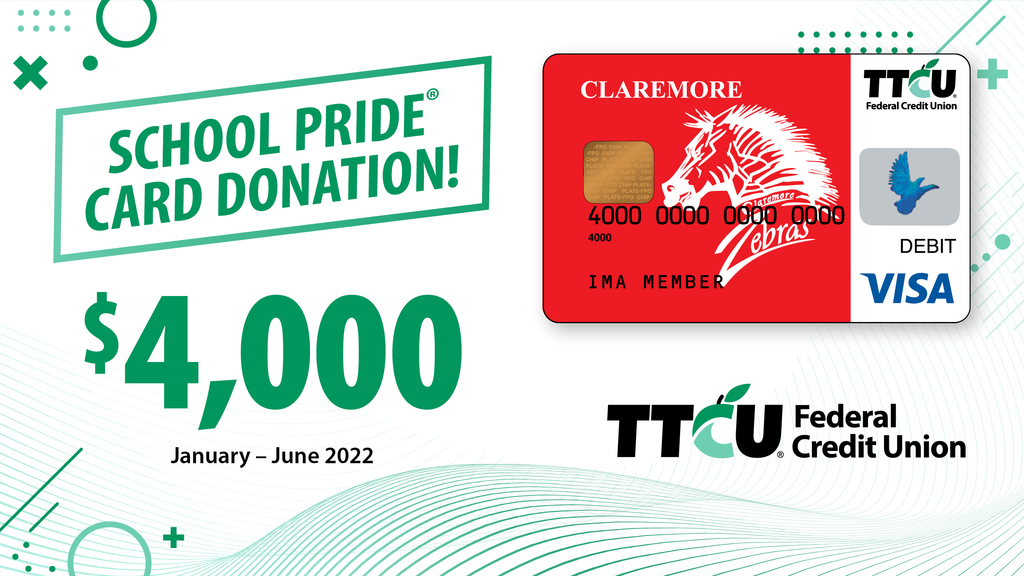 $150 IN CLOTHING ASSISTANCE FOR CHEROKEE KIDS Application Deadline: July 29, 2022 5pm CT. $150 in clothing assistance for every qualifying Cherokee child regardless of age, residency or income. Signup at
https://gadugiportal.cherokee.org/s/clothes-for-kids
Eligibility Requirements - Citizenship: Children must be a current Cherokee Nation citizen as of July 7, 2022. - Income: No income restrictions. - Age: Children must be under 19 years old, or under the age of 22 and currently enrolled in high school, as of the date of the application. - School: Children over the age of 18 must be enrolled in high school as of the date of application submission. - Children can be in public, private, virtual, or home care/school programs. - Residency: No residency restrictions. - If you have any questions regarding eligibility or submission, please call 918-453-5058 to be directed to Cherokee Nation staff assisting with questions.


🏈🎥 Little Zebra Football Camp Highlight Video -
https://youtu.be/AyU_58KwSjw
Over 140 1st - 6th graders were building skills, a love of the sport, and the Zebra legacy on historic Lantow Field this week. Players participated in non-contact drills, made friends, and made memories they will carry with them through high school when they complete their final walk across a stage on that very same field. #CPSZEBRAPRIDE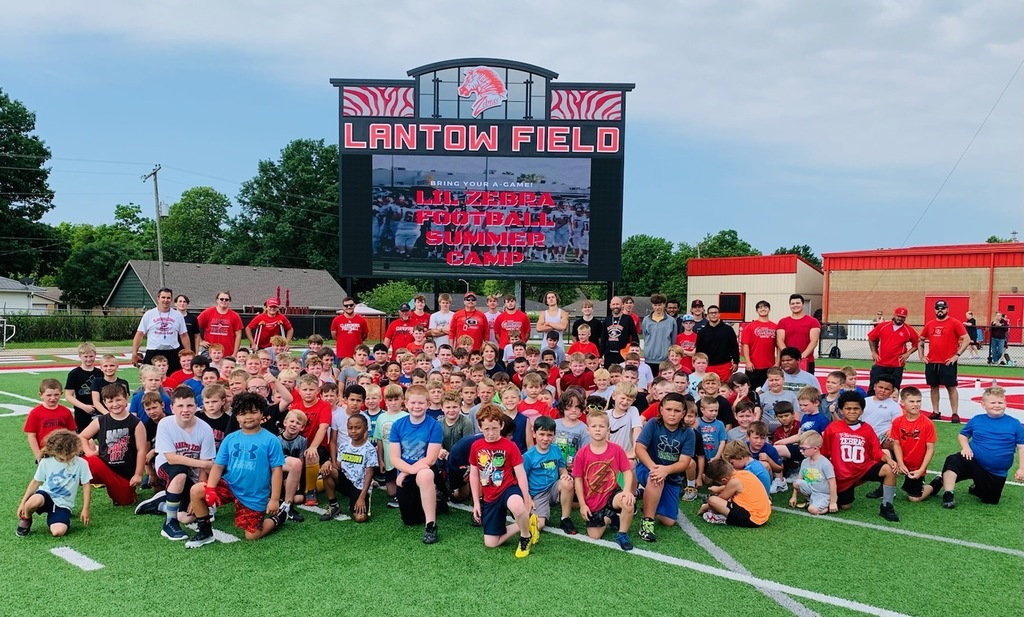 📖READ READ READ!!!📖 While it is important to relax and enjoy the summer break, it is also important for students to work reading into their summertime activities! 📕Reading is a great way to keep your child's brain active so they can continue to learn over the break. 📕An average of one month of learning and two months of reading can be lost over the summer break. 📕Students can improve and grow in knowledge, critical thinking skills, and more for the coming year. 📕Reading routines can become quality time with loved ones that children will remember forever ❤️ Make those memories and read some stories together this summer, Zebra Family ❤️ #CPSZEBRAPRIDE