Westside Honor Choir had their first performance during the Homecoming pep rally today. These talented students led the school, guests, and high school Homecoming representatives in singing the Westside Spirit Song. Way to go, Honor Choir! #CPSZEBRAPRIDE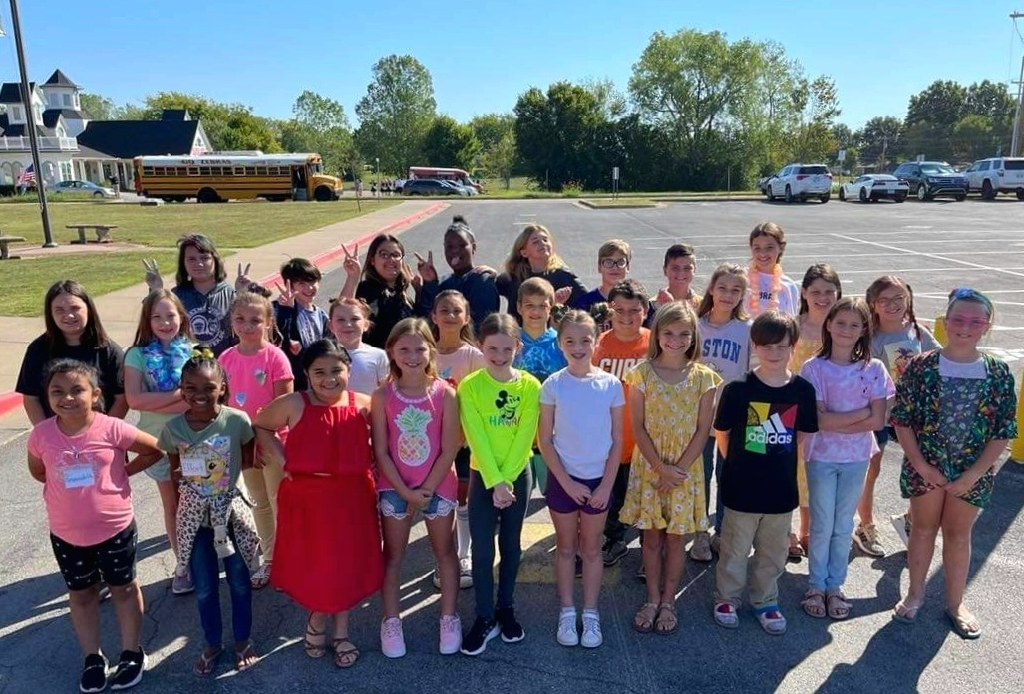 Today was our annual Homecoming pep rally! Westside students have prepared all week for the arrival of the high school Homecoming representatives. One of our GE Life Principles is, "we will cheer each other to success". Zebras of all sizes and age groups cheered one another on while showing amazing school spirit. They really know how to rally together! (More photos to come)
https://youtu.be/UbuaZWL_2jM

Today the Tulsa Zoo came to visit second graders to teach about birds. These students learned so much new information and even got to meet Gracie! Gracie is an Eastern Screech Owl who showed off her neck turning abilities to fascinated students. What's your favorite creature at the Tulsa Zoo?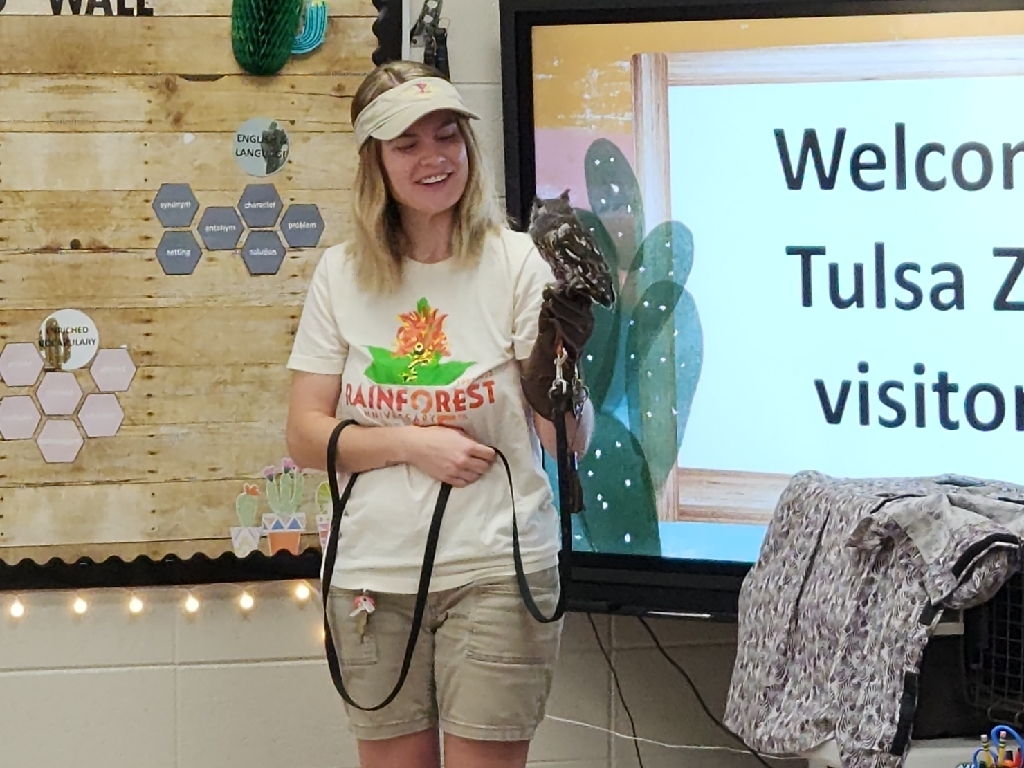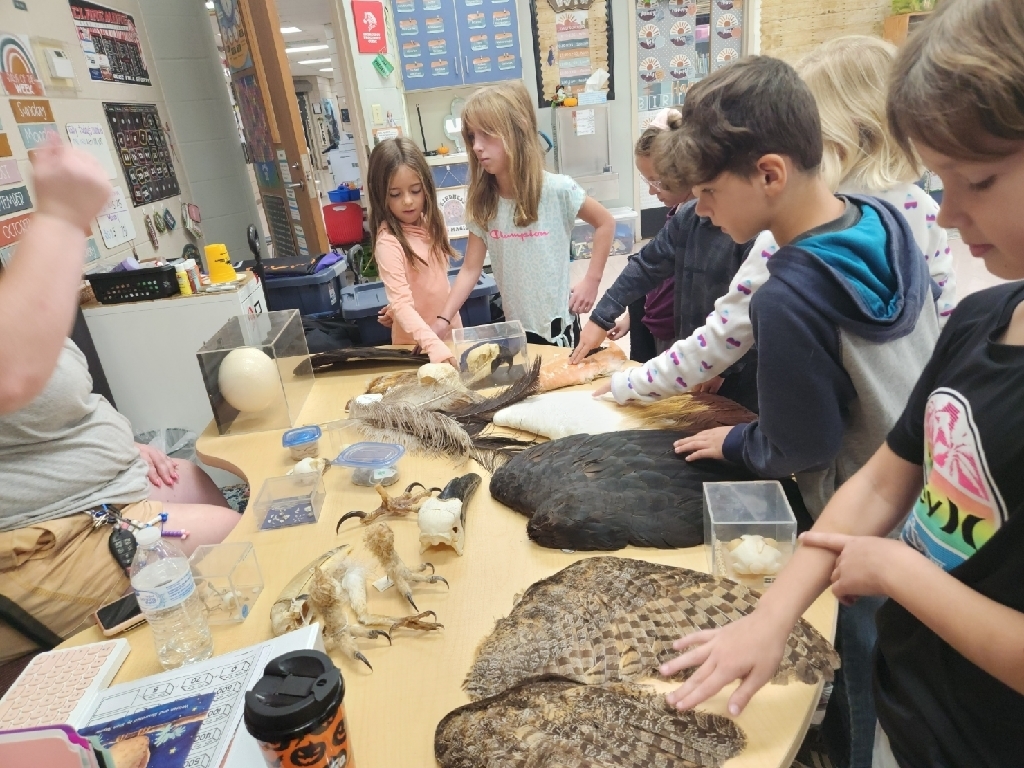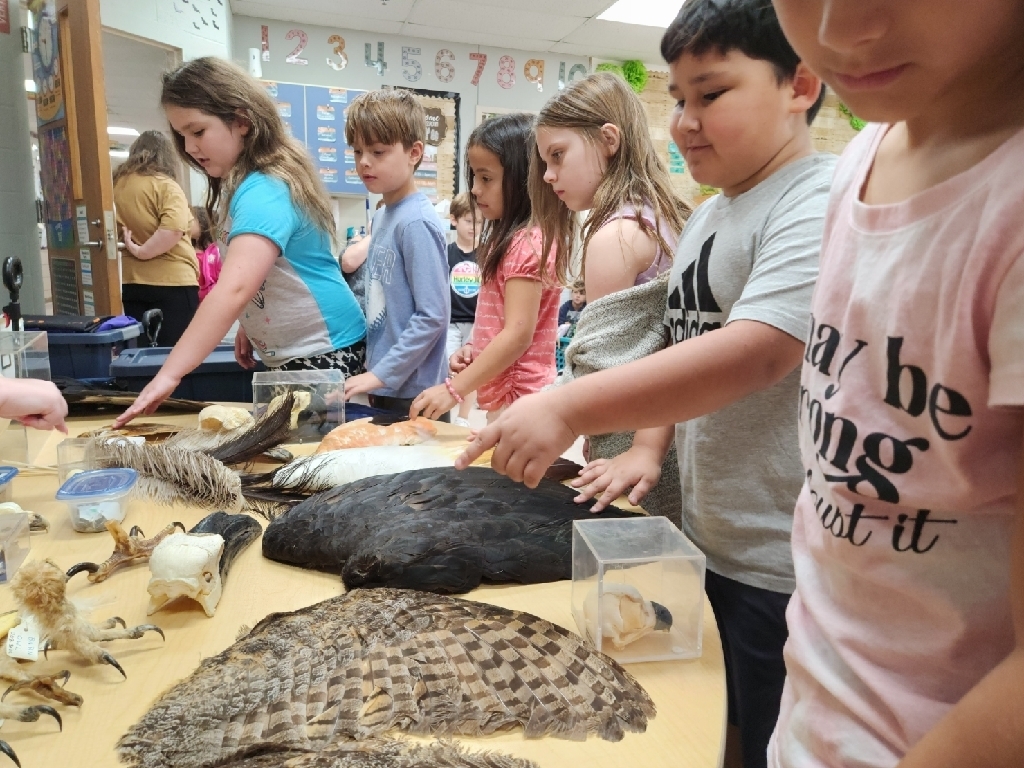 RSU Student Athletes have been helping Westside students in the gym. Students were able to join their fun volunteers by rotating in exercise stations. They were also able to climb the amazing rock wall! Thanks to our volunteers for all their help and support.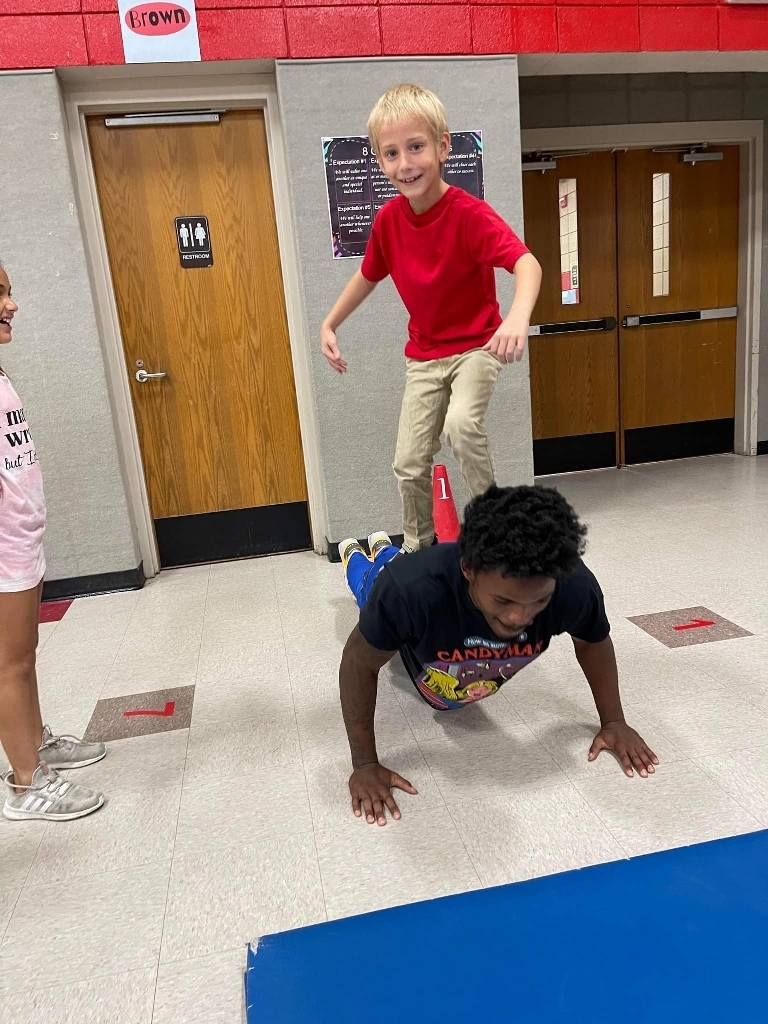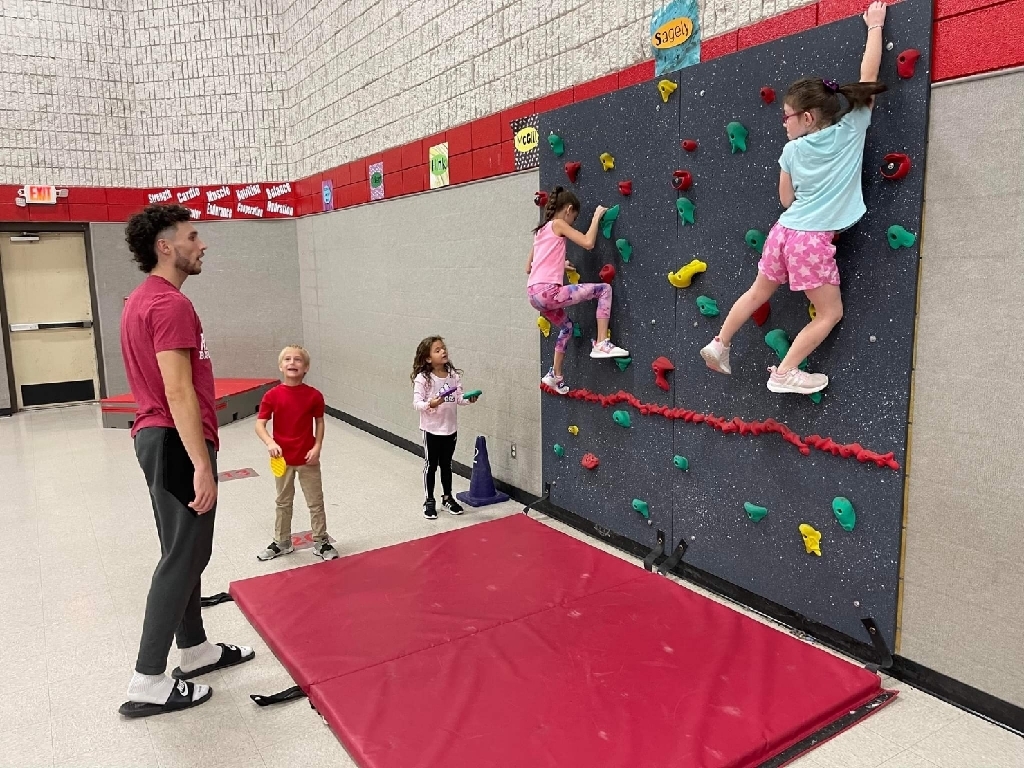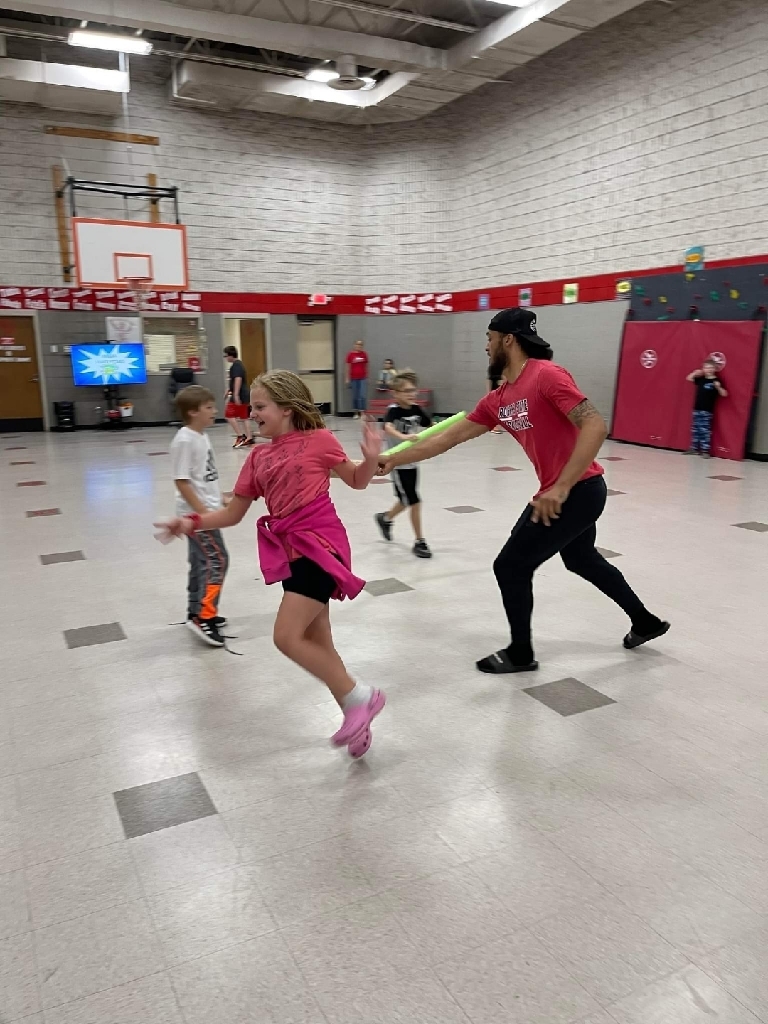 A typical custodian cleans a building. At Westside, we have a family of heroes! This amazing crew includes husband and wife duo, Thomas and Michelle, and their incredible daughter, Summer. They are often the first faces our students see each morning. They will always greet you with a smile all while sweeping and having a small Westie hugging them tightly. They mop up messes that no one dares to touch, listen to our stories, encourage all that come their way, and make our school SHINE! We are so grateful for our amazing custodial staff. If you happen to see them, please say hello and thank them. #CPSZEBRAPRIDE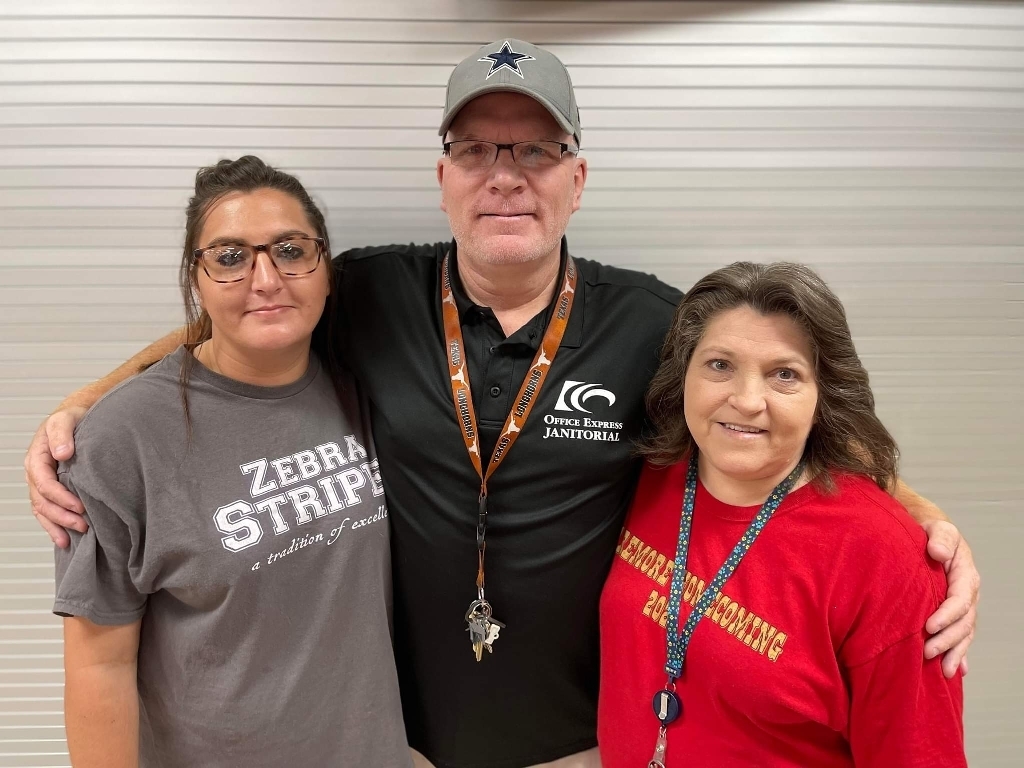 Don't forget to show your Zebra Pride by dressing up next week for our Homecoming celebrations!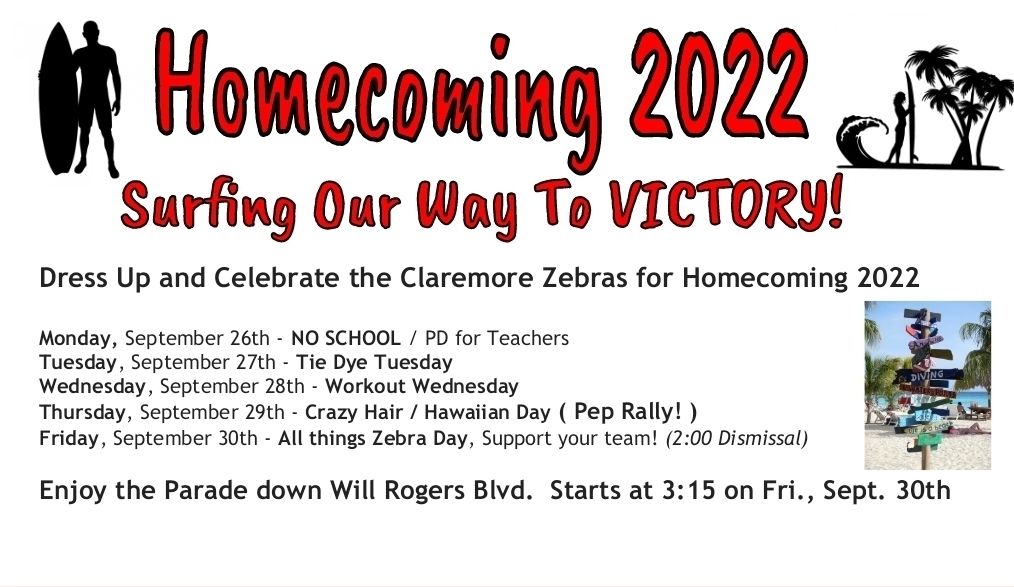 Congratulations to our incredible Pre-K teacher, Sayre Whitaker, on receiving funding of a Fast Track Grant through the Claremore Public Schools Foundation. "I am so excited that Pre-K received this grant! This grant is for a trip to the Pumpkin Patch in Adair, Oklahoma. Our Pre-K students will be participating in some Fall themed activities while socializing with their peers and parents. There is a hayride, a corn maze, and each student will get to take home their very own pumpkin! Our students are SO excited to participate in this and we are all so grateful to the CPSF for providing $168 in scholarships and transportation for this trip! Thank you for enriching the quality of education in our Claremore Public Schools!" -Sayre Whitaker #CPSZEBRAPRIDE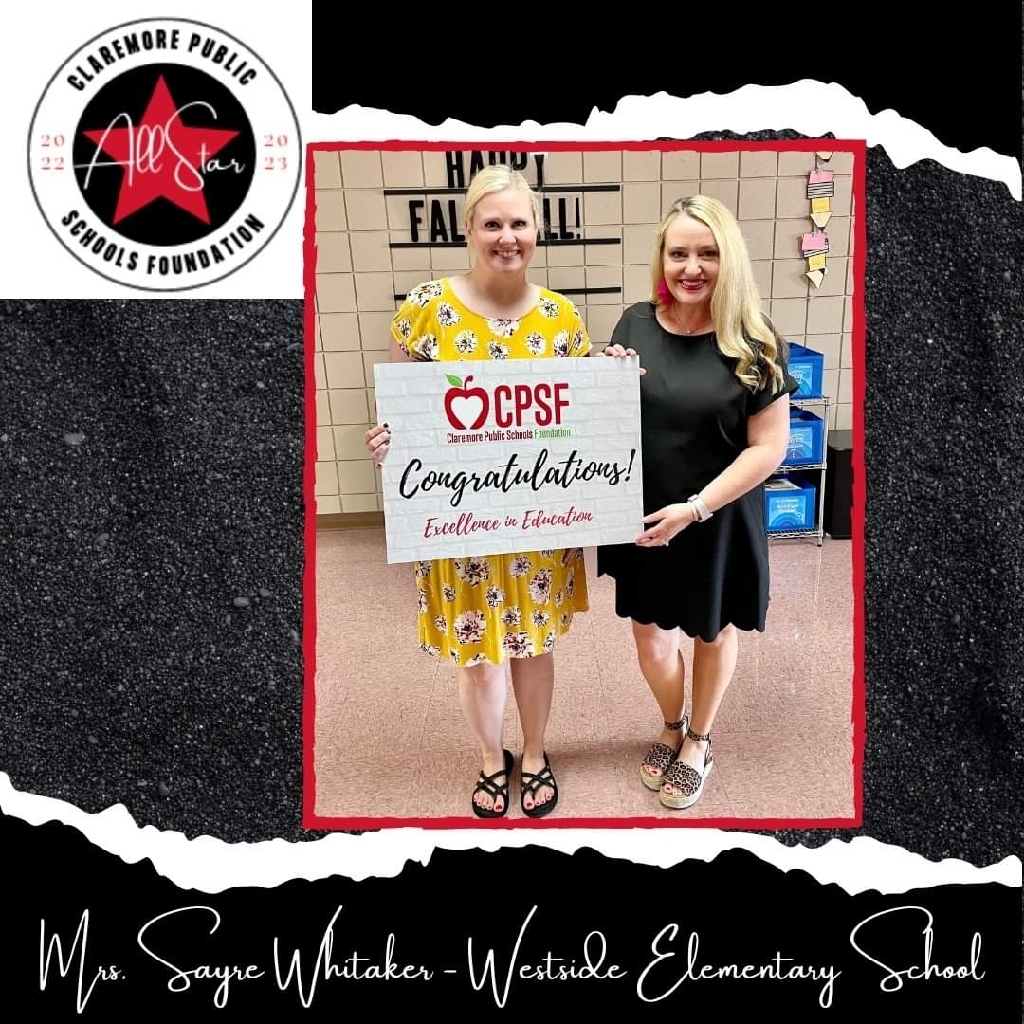 🛑 NO SCHOOL 🗓 Monday, September 26, 2022 All CPS sites will be closed while teachers participate in district-wide professional development. Central office will be open from 8A to 4P. #CPSZEBRAPRIDE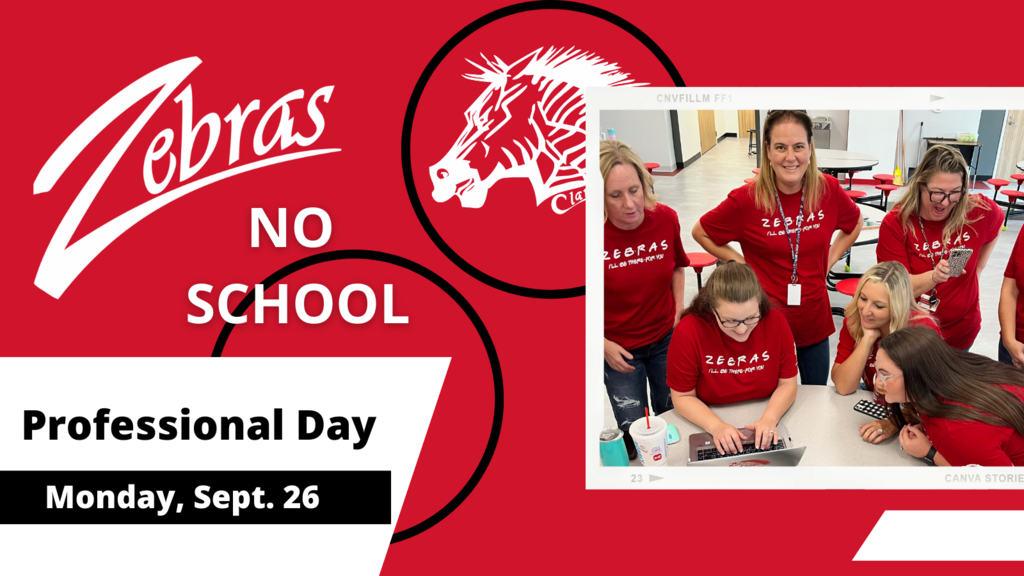 Attention Zebras! Please help us show our Zebra pride as we celebrate Homecoming events. #CPSZEBRAPRIDE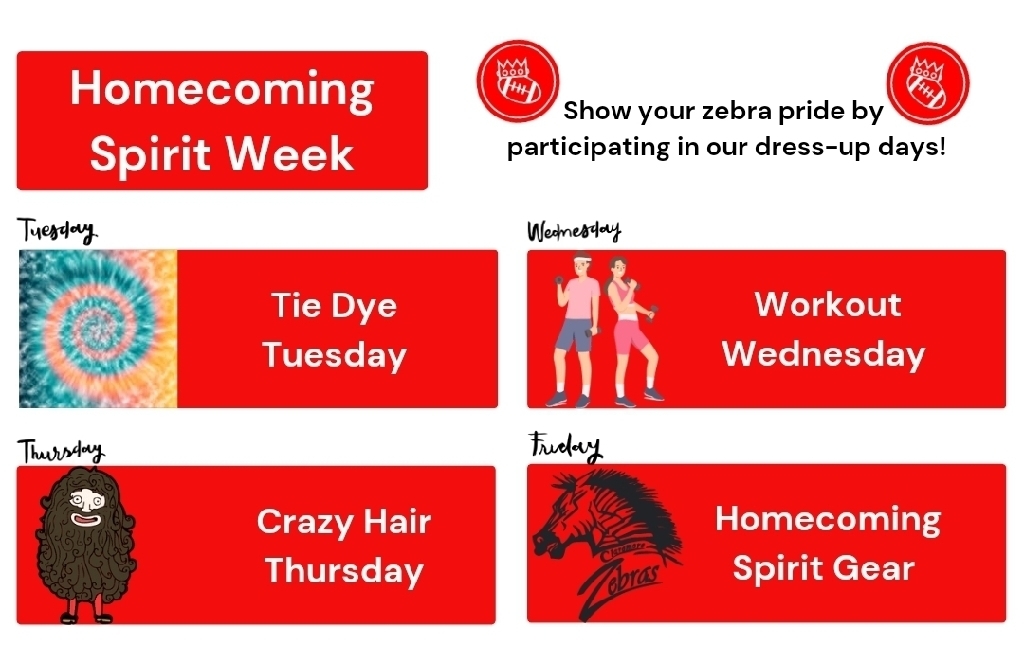 Westside students received a visit from RSU students and Hunter the Hillcat! These hillcats volunteered their time by reading cool books and answering questions. We are truly thankful for the support we receive from RSU. #CPSZEBRAPRIDE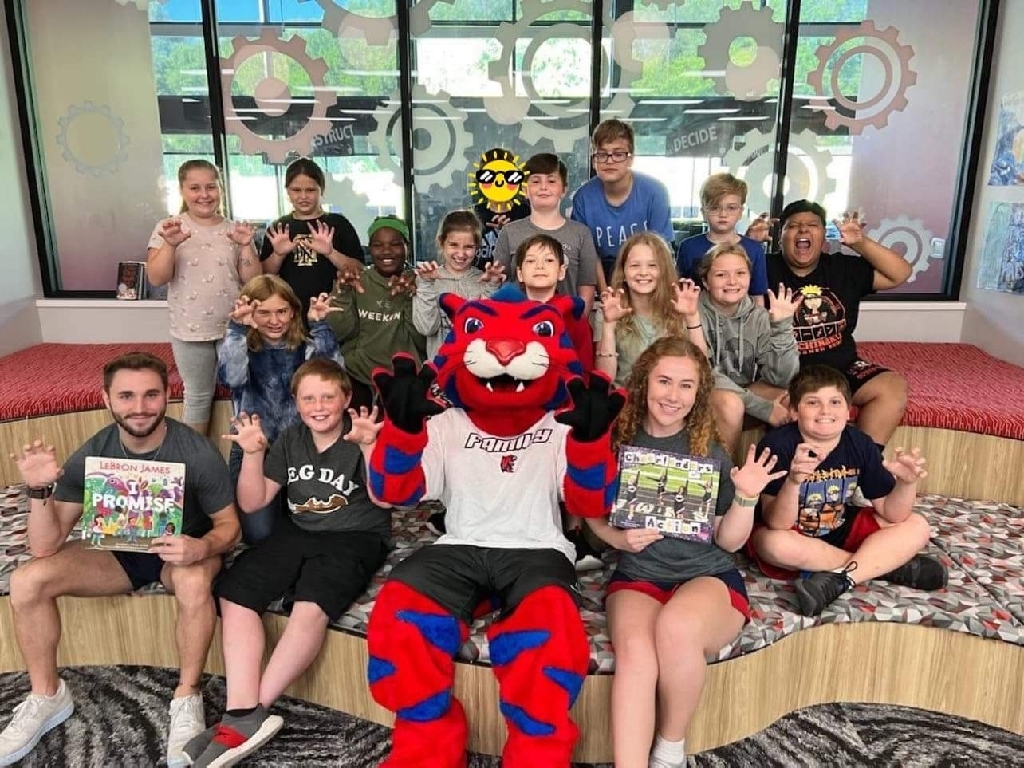 Our school fundraiser is still in full force! Please help support Westside Elementary by purchasing from one of our students. Keep selling, Westies! Check out this video for more information.
https://youtu.be/ZFxyluwlpQo

Attention parents and guardians! We will have sign-ups at the HS gym next to the CHS tennis courts, THIS Friday, September 16th (CYFA Night for Claremore Football) from 6:00 pm-7:00 pm and on Monday, September 19th, 6:00 pm-7:00 pm. Your wrestler needs to be 5 years old before the sign-up date. The cost is $100 and $75 for multiple wrestlers. If that is a problem please ask at sign-ups about our scholarship program. Practice will begin on October 3rd. Practice will be held M, W, and TH with beginner wrestlers 6 pm-7 pm and Open wrestlers 7:15-8:30.  If you can not make these dates you can sign-up when practice starts in October. If you have any other questions, please email Coach Weber at
zweber@claremore.k12.ok.us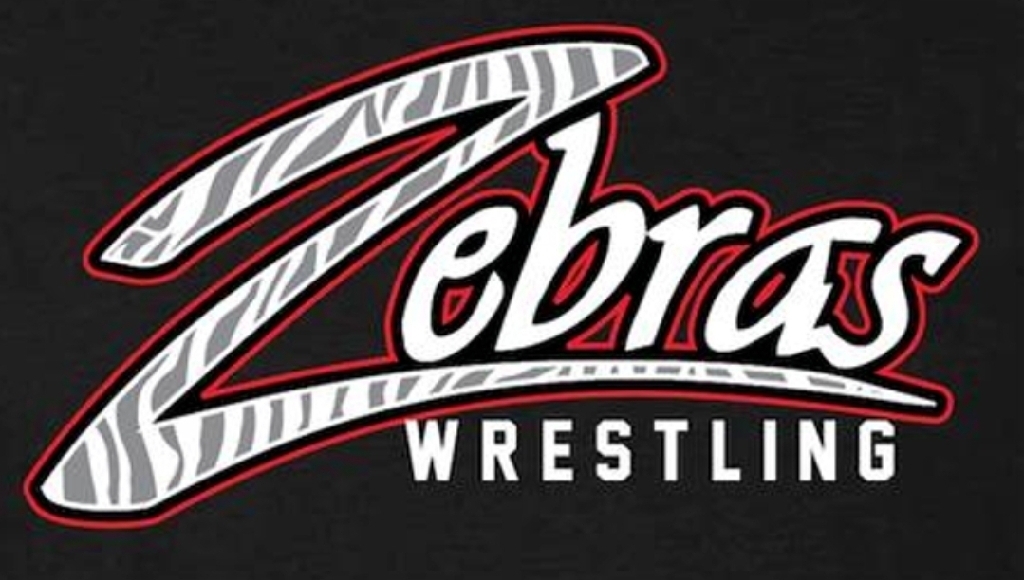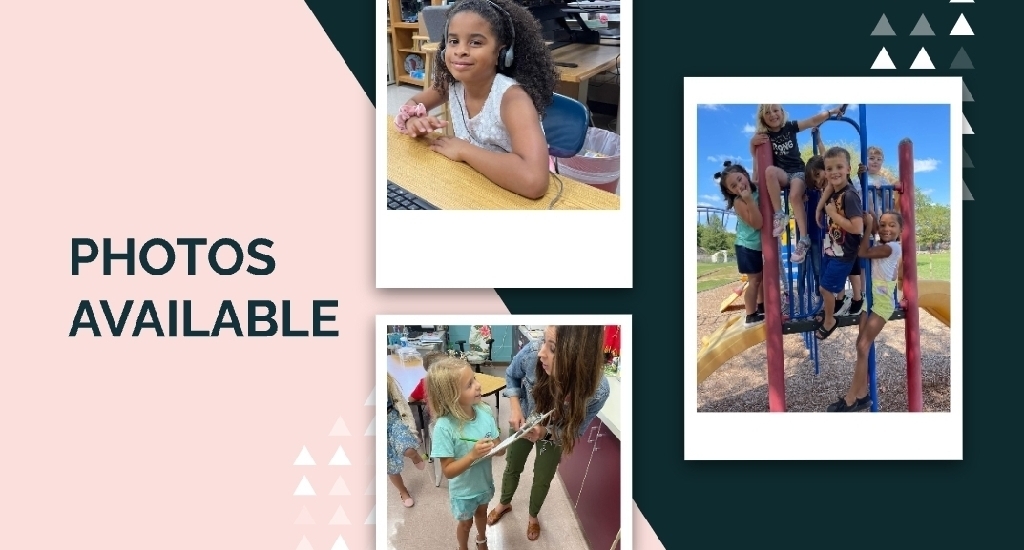 Parent Orientation Meetings are coming soon!! Look for more information in your inbox. 9/6: K, 2nd, 4th 9/8: 1st, 3rd, 5th #CPSZEBRAPRIDE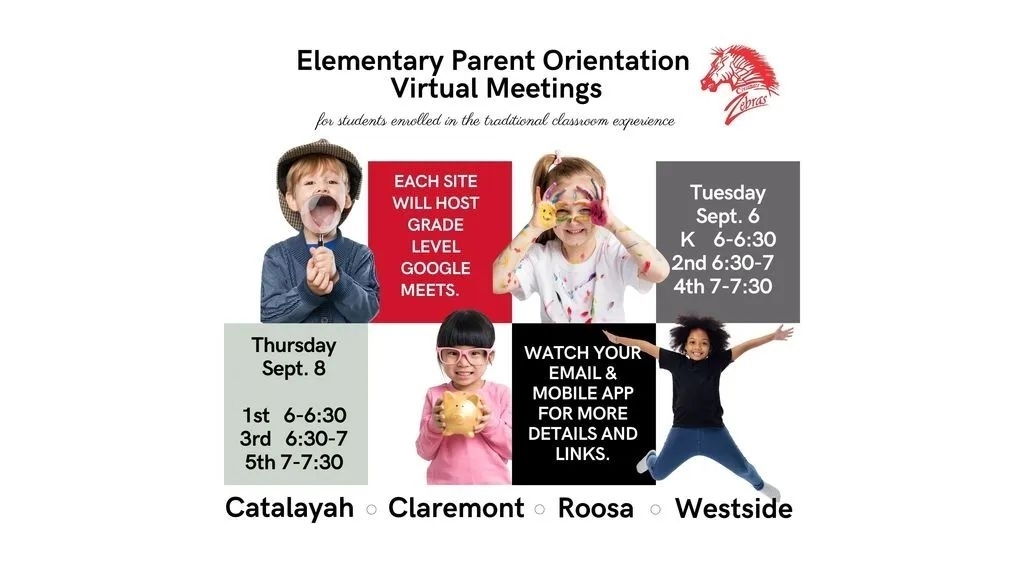 Amazing At-Home Learning Opportunity! FREE!!! Waterford Upstart is an online PreK learning program that teaches preschool-aged children basic skills they need in reading, math, and science. Be confident that your child is ready for kindergarten with Waterford Upstart! Flyer in English & Spanish:
https://5il.co/t3s5
#CPSZEBRAPRIDE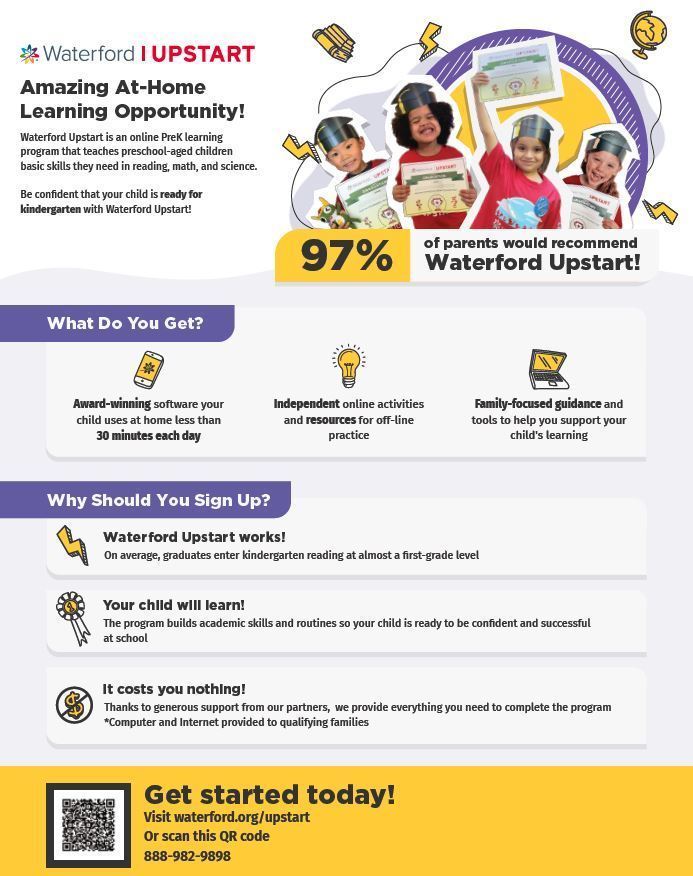 Elementary Parent Virtual Meetings are this week. Please check your email for the links. If you have not received an email contact your child's school ASAP. Sept. 6th - K, 2nd and 4th Sept. 8th - 1st, 3rd and 5h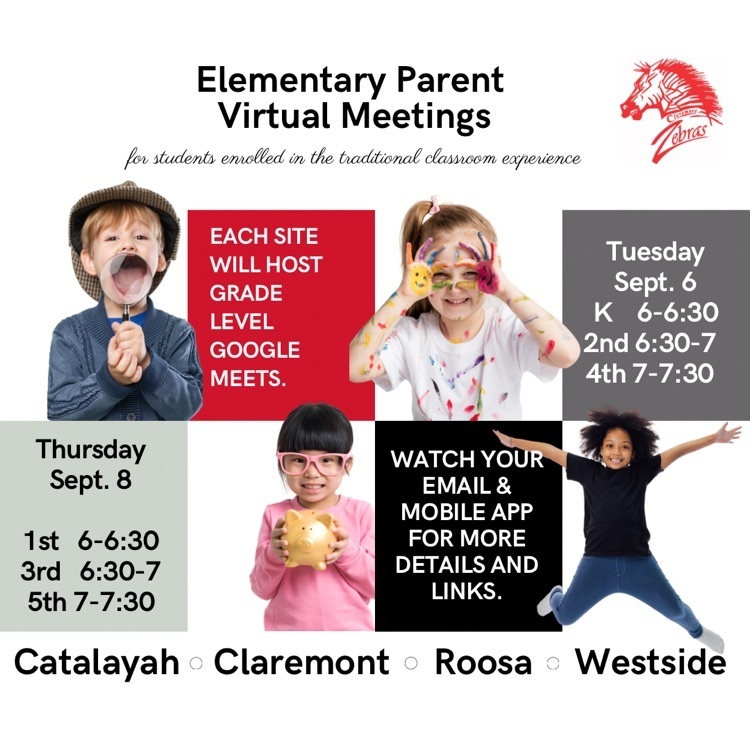 ORDERS DUE THIS WEEK! 💗🤍💙We will spend the year at athletic events showing our support for the military, both veteran and active duty. We will show that the Zebra Nation stands behind our military by wearing a special shirt. 💗🤍💙The shirt will be $25 dollars, but it will get you in free to every military appreciation night that all our Zebra sports teams host during the year. 🏈 FOOTBALL 9.16.22 🏐 VOLLEYBALL 9.23.22 🤼‍♂️ WRESTLING 11.29.22 ⚽ SOCCER 3.8.23 ⚾ BASEBALL 3.10.23 💗🤍💙 The first one will be on September 16th at the football game against Hilldale. If you buy a shirt and wear it to 4 military appreciation nights throughout the school year, the shirt pays for itself! 💗🤍💙 Order online by September 8th:
https://czsalutetoservice2022.itemorder.com/
#CPSZEBRAPRIDE #USAUSAUSA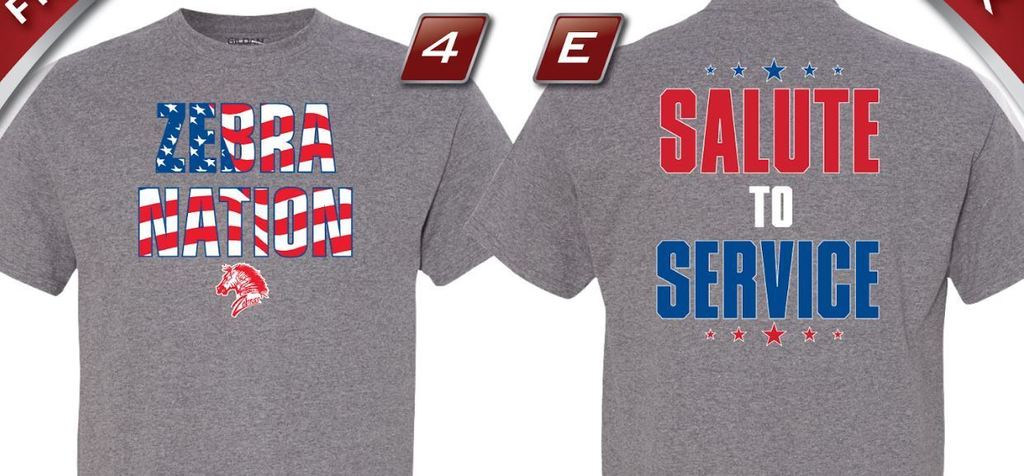 The waivers from the USDA that allowed us to serve all students free of charge have expired. Families must complete the Educational Benefits Application for the 2022-23 school year to qualify for the Free or Reduced Meals. Filling out the Educational Benefits Application is quick and easy. We have several ways an application can be accessed and completed. ✔ For an online application, go to
www.myschoolapps.com
. ✔ Applications can be printed from our website on the Child Nutrition Page. ✔ An application can be picked up at the Child Nutrition Office or Enrollment Office at 101 W 11th Street. ✔ An application can be sent to you by emailing us at
ron.harrison@claremore.k12.ok.us
. Be sure to follow the instructions carefully; if you have any questions, please contact the Child Nutrition office at 918-923-4243. 2022-23 MEAL PRICES 🥚 Breakfast $1.75 elementary & secondary 🍕 Lunch $3.25 elementary 🍔 Lunch $3.50 secondary REDUCED MEAL PRICES 🥚 Breakfast 30¢ 🍕 Lunch 40¢ MORE:
https://www.claremore.k12.ok.us/article/788950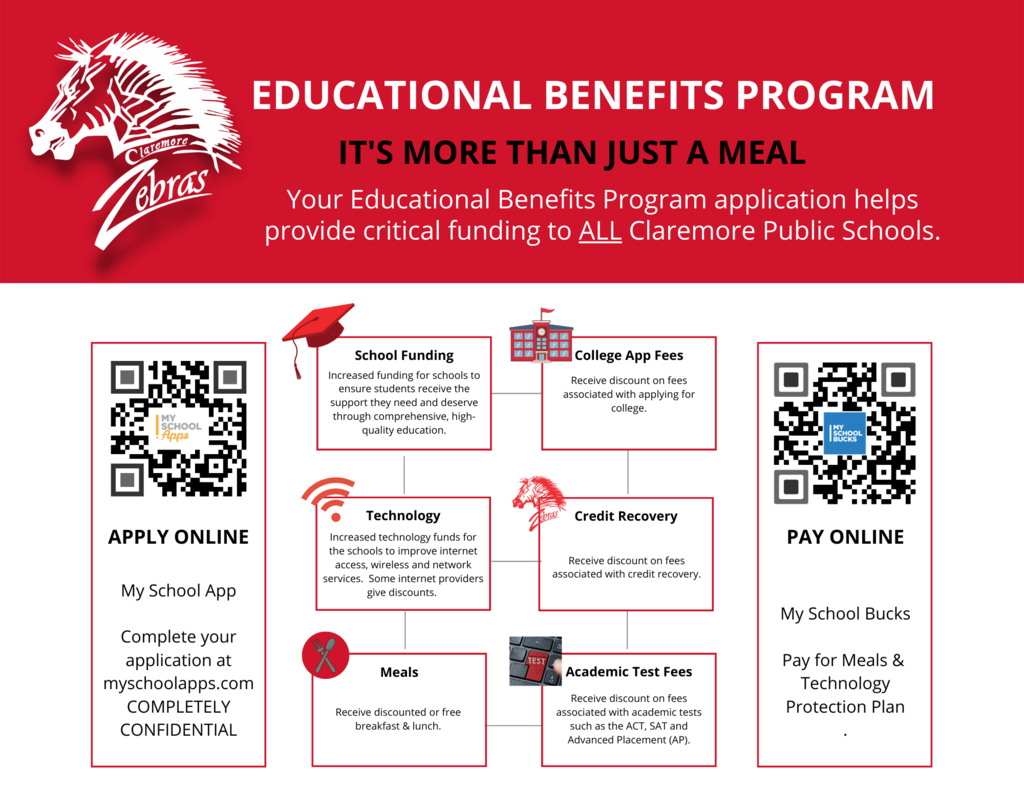 We are still filling in some details but we have created a webpage for you to find ALL THINGS HOMECOMING. We will update the page as information is made available. If you know something we don't have listed, please reach out to
jbrace@claremore.k12.ok.us
. #CPSZEBRAPRIDE