Keep your face to the sunshine. -Helen Keller #CPSZEBRAPRIDE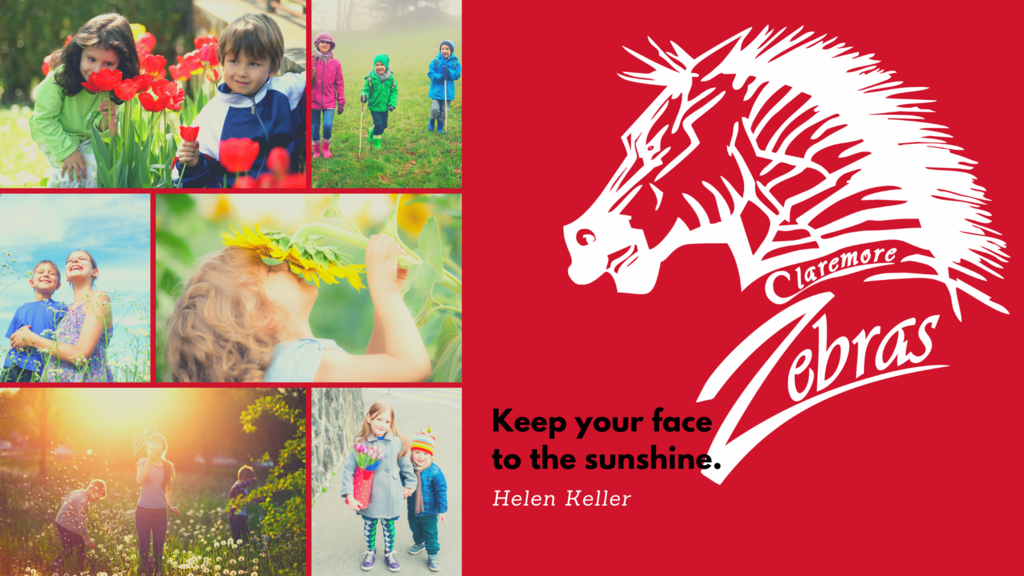 Welcome to #FridayFunnies, where we share funny things that happen in the classroom! For today's edition we have a 2nd grade Classroom that shared this funny with us! ______________________________________________________________________ Teacher: Today we are going to read The Sneetches by Dr. Seuss. Student: You know what they say...Sneetches get Steeches. ___________________________________________________________________ This concludes today's edition of #FridayFunnies, join us next Friday for more laughs! #CPSZEBRAPRIDE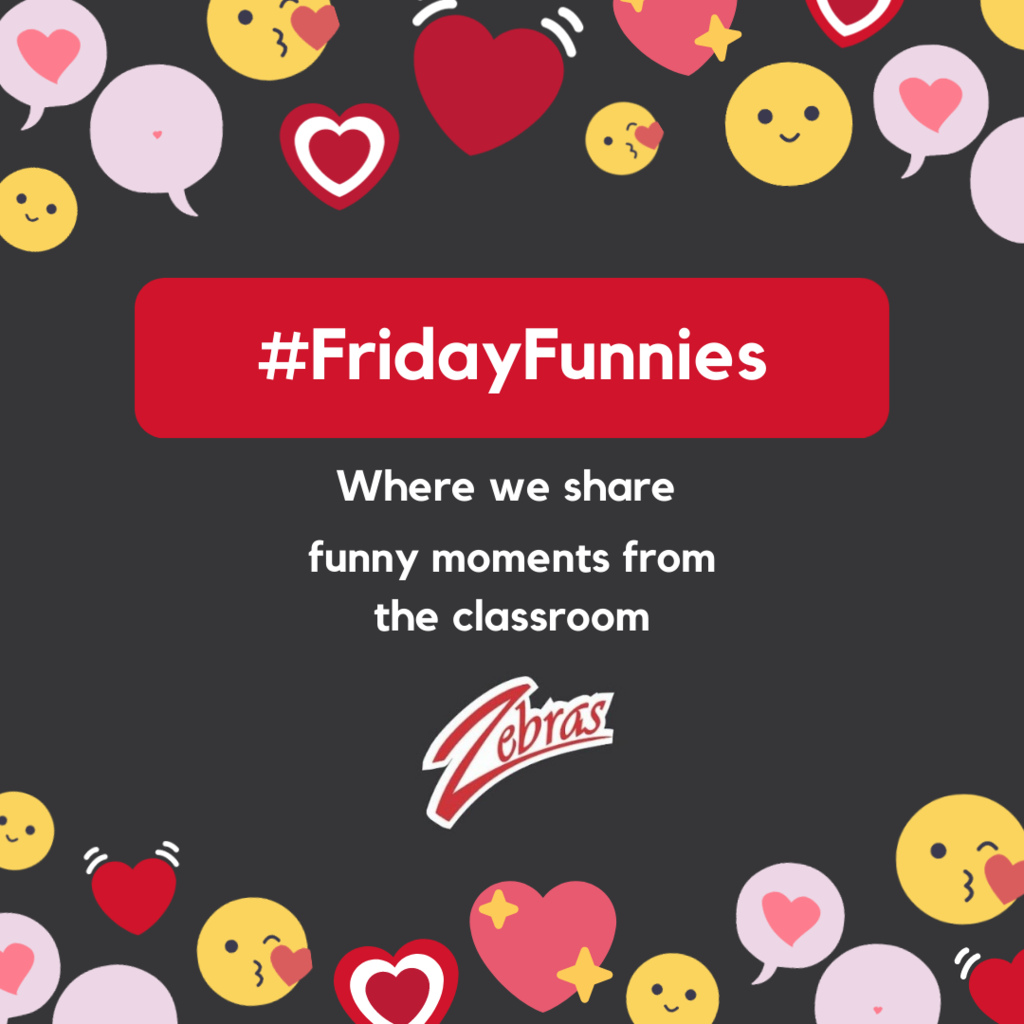 "Despite the forecast, live like it's spring" -Lilly Pulitzer #CPSZEBRAPRIDE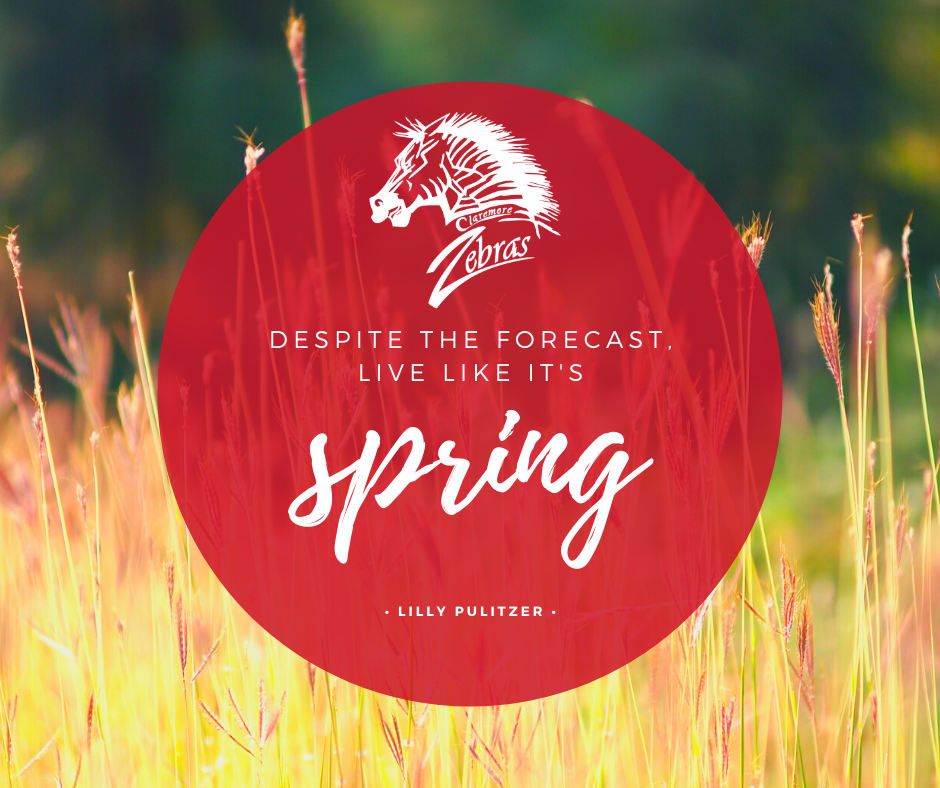 Remember to SPRING FORWARD! Daylight Saving Time gives us the opportunity to make better use of the natural daylight. Over the past 100 years, Daylight Savings Time has seen several changes on how it has been observed. Who knew that an hour could make such a difference in our lives? #CPSZEBRAPRIDE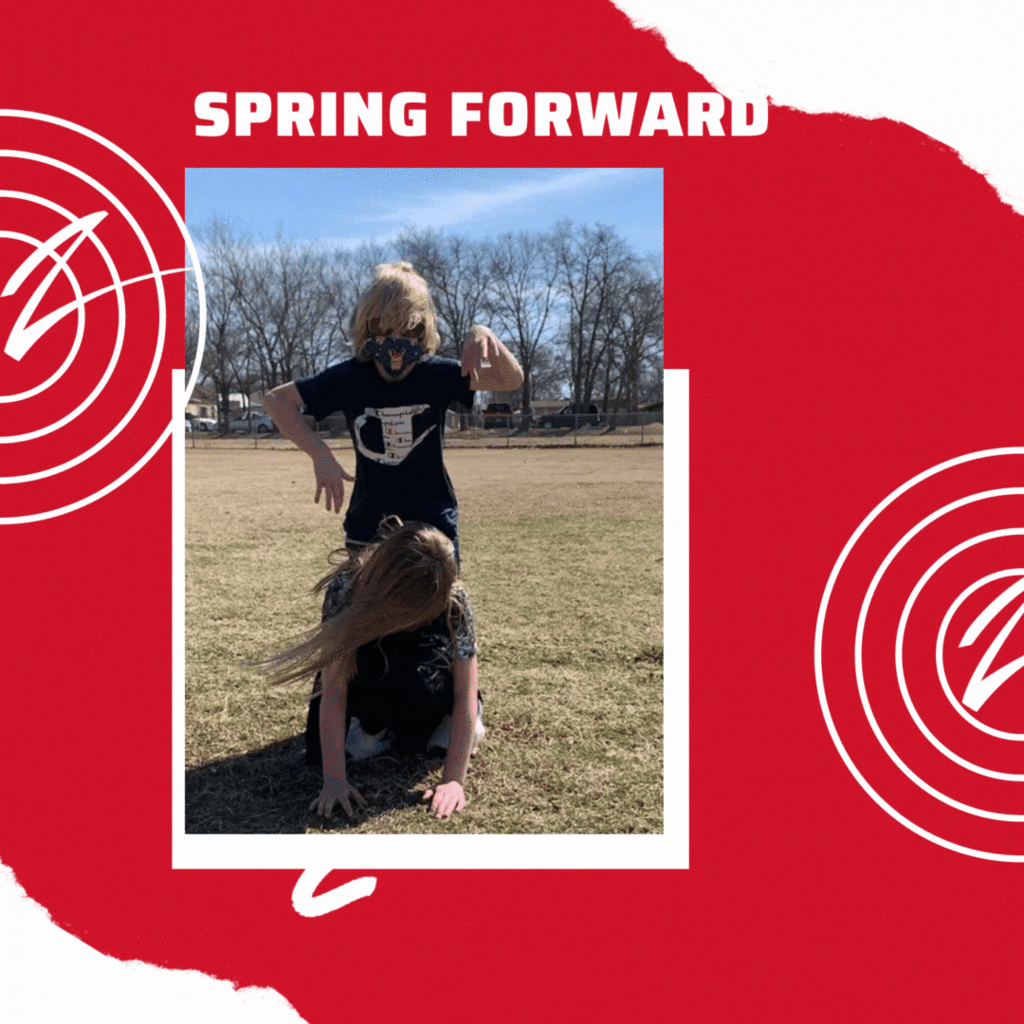 Way to go 4th Grade! Just look at these Math Masters! Aka Ninjas! 🥷❤️ #CPSZWBRAPRIDE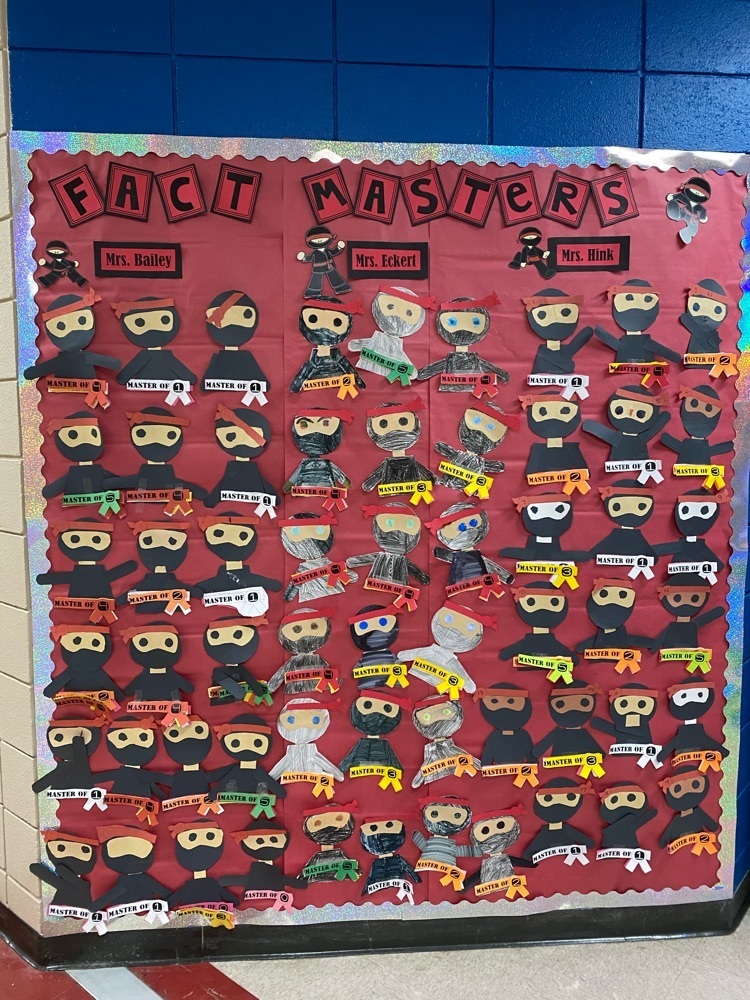 TODAY IS THE DEADLINE TO ORDER Meal for Spring Break Spring Break Meals will be available for all children from March 15-21. Meals will be provided for seven (7) days. Pick up will be on Monday and Thursday to manage product quality and help relieve storage issues for our families with multiple students. 🍽 Monday 3/15/2021 (receive meals for Mon/Tues/Wed) 🍽 Thursday 3/18/2021 (receive meals for Thurs/Fri/Sat/Sun) Order here:
https://forms.gle/VdzeZmaqnDf7thmH7
🗹 ORDER DEADLINE: Wednesday March 10, 2021 🗹 PICK UP LOCATION: Pick up all meals at the Enrollment Center (101 W. 11th Street) 🗹 Pick Up TIME: 10:30 AM and 12:30 PM REMINDER - these meals are available to ALL children 18 years of age and younger, including siblings of school age children. Read more on our website:
https://www.claremore.k12.ok.us/page/child-nutrition
. Contact:
jragland@claremore.k12.ok.us
or 918-923-4243 #CPSZEBRAPRIDE

The Claremore Public School Foundational is hiring an Executive Director The perfect candidate will be organized, have great communication skills and be passionate about supporting the students and teachers of the Claremore Public School District. The rest can be learned! 🍎$26,000-$30,000 per year 🍎30 hrs per week 🍎Schedule follows the CPS calendar breaks and snow days 🍎12 month position with summer flexibility 🍎Generous paid time off Please email your resume to
kym@4claborns.com
or message this page with any questions or to receive a job description. #CPSZEBRAPRIDE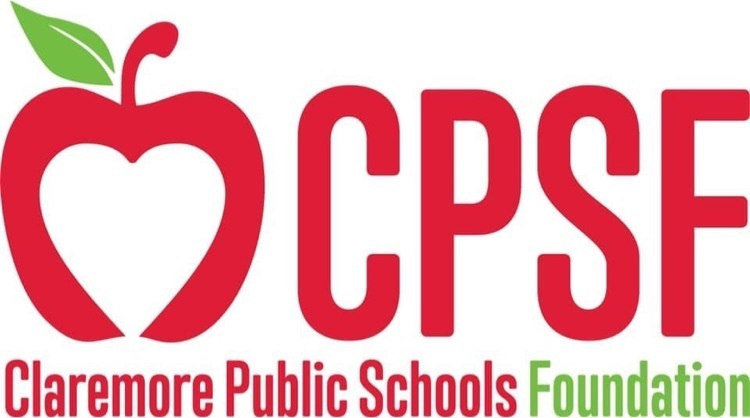 Isn't it crazy to think just a few short weeks ago the entire town of Claremore was covered in snow? Raelynn Lamb and Elsa sure had some fun times together! Sometimes Mother Nature makes us slow down and appreciate each other and the time we have together. I know Mrs. Kellie James, Raelynn's grandmother, sure loved spending time with Raelynn and capturing these pictures! Now that the weather is warming up, take some time to appreciate the outdoors! Sit in the sun and read a good book. Get out the sidewalk chalk. Go for a walk. #enjoy #CPSZEBRAPRIDE
A wonderful gentleman who lives in our Westside neighborhood has brought some donuts which we placed in the workroom. He is a Vietnam veteran and shared a bit of his story with us. He had some wonderful teachers that invested time and helped direct his path which led to serving his country during war time and then going on to college and obtaining a degree. He was the first member of his family to graduate both HS and college. He has been subbing at the Jr. high and high school. He follows us on our FB page and prays for us daily. His name is Don McGuire. Thank you Mr. McGuire for both your service to our country and kindness to our Westside teachers! Both are appreciated so much! #CPSZEBRAPRIDE
Don't forget your homework every night is to READ for 20 minutes! Do this daily and see the benefits! #CPSZEBRAPRIDE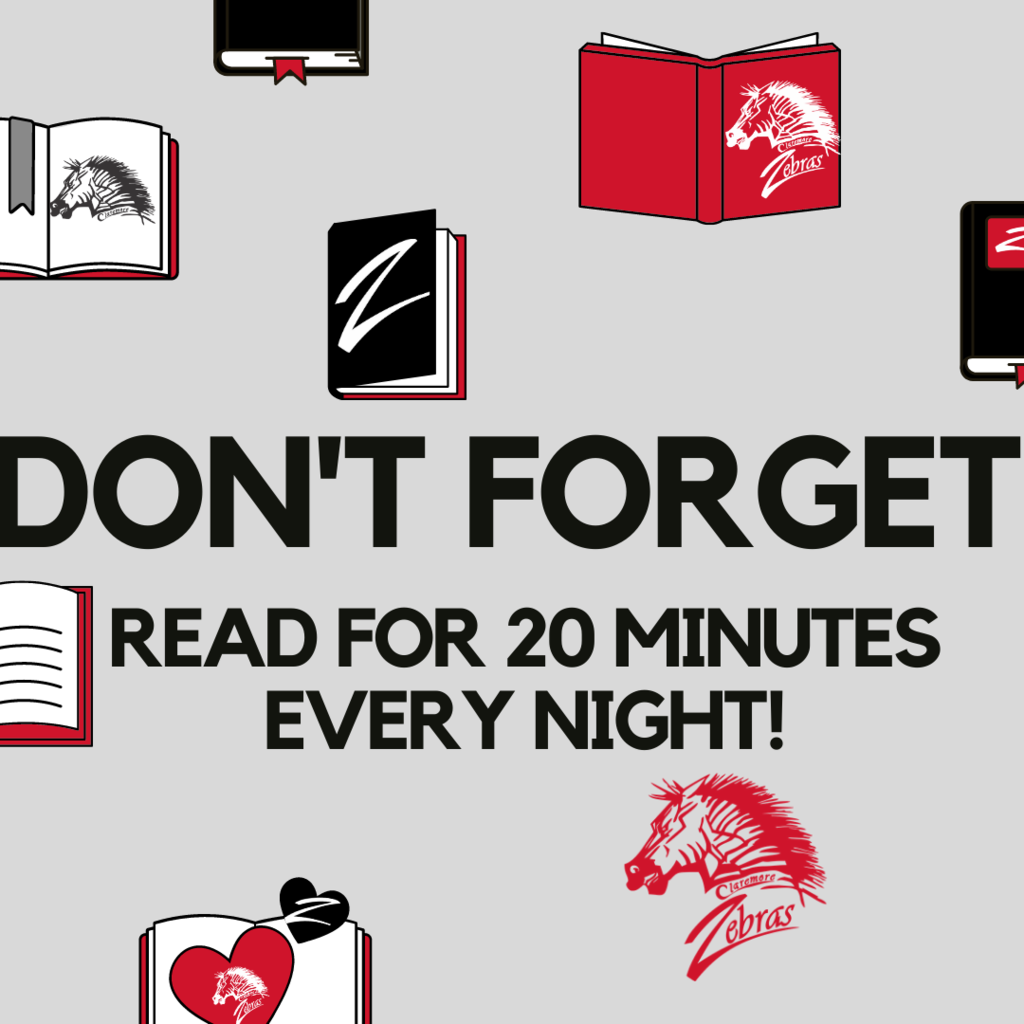 🎗JOIN THE FIGHT! Order today! Cancer may feel like someone else's fight if you have not experienced it in your own life. But CHS has decided THEIR FIGHT IS OUR FIGHT! Over the past four years, the ZUAC (Zebras United Against Cancer) Committee has helped raise over 9K to help our ZEBRA family members fighting this disease directly. We have supported students & employees with Lymphoma, Prostate Cancer, Leukemia, Ewings Sarcoma, Breast Cancer, & Pancreatic Cancer in our elementary schools, our junior high, and our high school. We have experienced this disease as a family district-wide. This is why our theme this year is "THEIR FIGHT IS OUR FIGHT" because family takes care of family. Although all our clubs contribute to the fundraising, the ZUAC t-shirt sales are the largest part of our efforts. We hope you will be a part of showing our #CPSZEBRPRIDE and giving hope to our ZEBRA family members. Zebras United Against Cancer t-shirt now on sale. Order online here
https://cheap-tee.com/claremore_zuac_21/shop/home
Print an order form
https://bit.ly/3kJ3pSH
Thank you! 2020-21 ZUAC Committee Caroline Cowherd, Cash Flegal, Brooklyn Boatman, and Leah Kruger #CPSZEBRAPRIDE

#TechTipTuesday will show parents how to use the online enrollment system. Complete your student's enrollment for the 2021-2022 school year online through the Student's Record Portal. This #TechTipTuesday will show parents and guardians how to access Claremore Public School's student information system and the Student's Record Portal. To access the student records portal, visit
https://ok.wengage.com/claremore
. If you don't have access to your account, please contact the CPS Wengage Administrator at
lkibbe@claremore.k12.ok.us
. For more information or to see the entire training provided by WENGAGE, visit the portal and click the Training Video at the top left of the screen. #CPSZEBRAPRIDE Instructional video:
https://youtu.be/Ay7K1SP6tDw
Written instructions:
https://5il.co/qeo0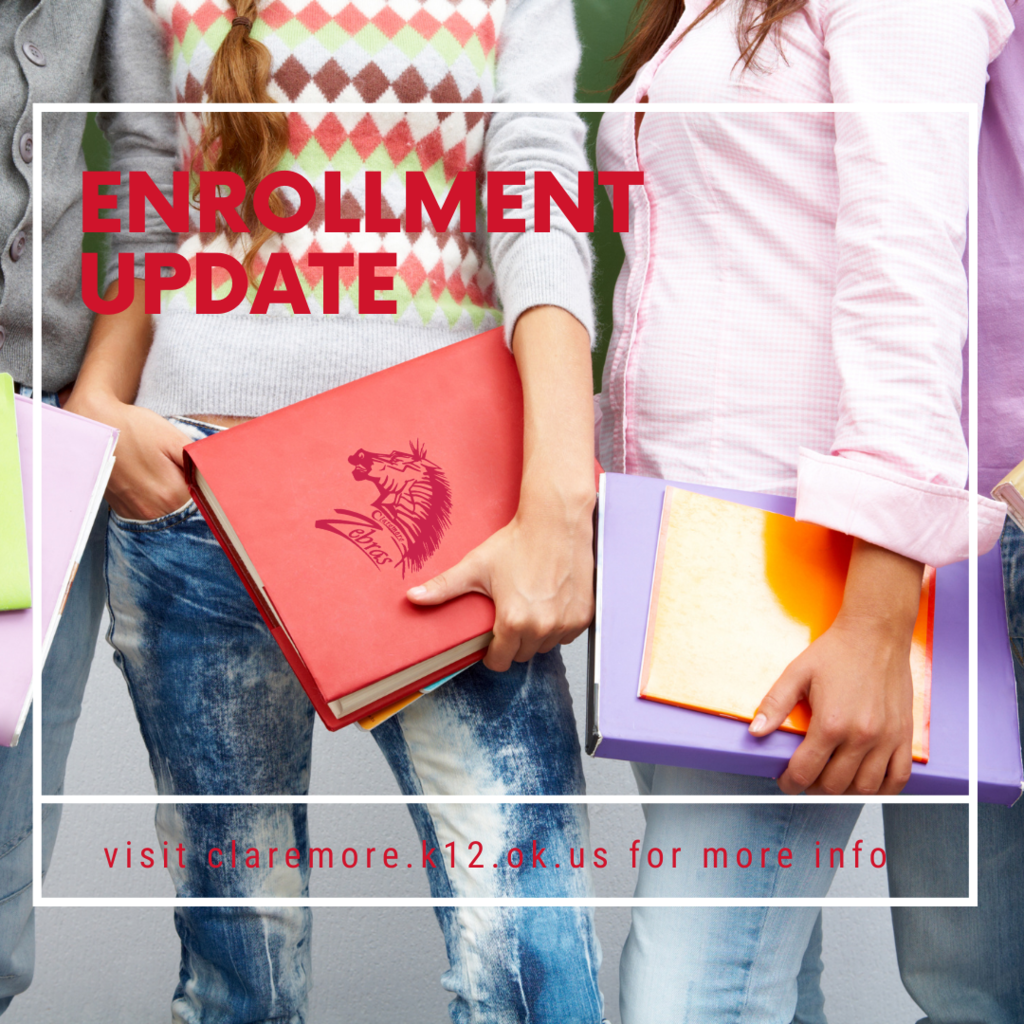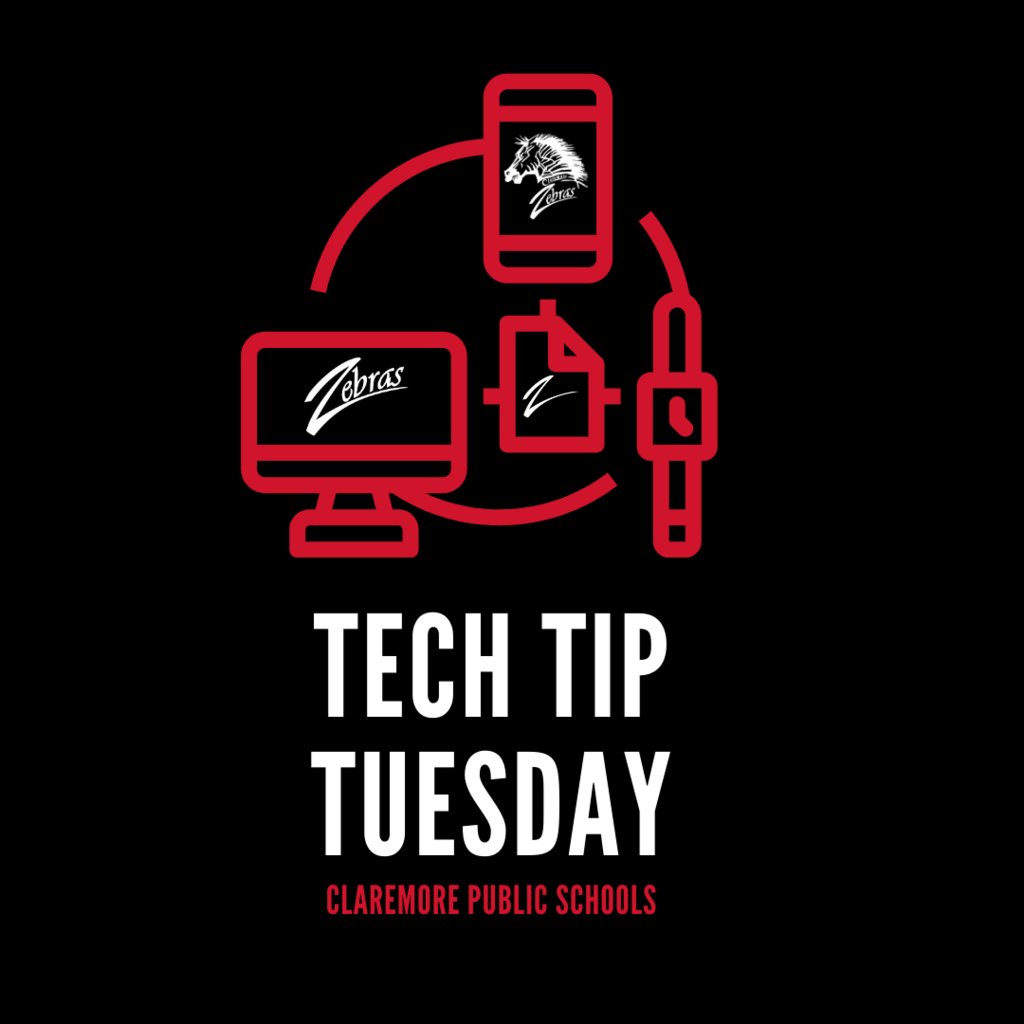 Introducing... Mrs. Debra Bonham GT Teacher Thank you for your dedication to Westside! __________________________________________________ This is my 39th year of teaching, all in Claremore. I have taught 3rd-6th grades. This is my 15th year in GT. I went to college at NEO A&M and Bartlesville Wesleyan. I have been married for almost 39 years and have four children and seven grandchildren. Teaching GT is still as exciting for me now, as the day I began. There is always something new to explore, and I absolutely love getting to facilitate the learning that takes place in those brilliant minds! My classes have three character traits we strive to live up to each year. They are Esprit de Corps, compassion, and service. We work as a team to support each other and look for ways to help others see the good in themselves. In my spare time I enjoy spending time with my family and gardening. I am blessed to be a part of the zebra family! #CPSZEBRAPRIDE
Welcome to #FridayFunnies, where we share funny things that happen in the classroom! For today's edition we have an entry from the kids that know how to deliver a joke well...Kindergarten! ______________________________________________________________________ Student came to me this morning and said, "Did you know the ABC's go.... a, b, c, d, e, f, g, h, i "HI", j, k "JUST KIDDING", l, m, n, o, "LAUGH MY NOSE OFF"...." 😄 _____________________________________________________________ This concludes today's edition of #FridayFunnies, join us next Friday for more laughs! #CPSZEBRAPRIDE

BECOMING A ZEBRA - EARLY ENROLLMENT for Pre-K & New K Who: New PK - New Kindergarten students that did not attend PK here in Claremore Schools. Date: March 8-12, by appointment. Bring: Documents required for enrollment at Claremore Schools. No child will be enrolled without the following information and up-to-date immunization records. ✅ Birth Certificate - Age Requirements are: Early Childhood students must be 4 years old by September 1st. Kindergarten students must be 5 years old by September 1st. ✅ 2 Proofs of Residency (may include utility bill or utility deposit, and a lease agreement, mortgage statement, or county tax statement. P.O. Box addresses are NOT acceptable.) ✅ Immunization Record (must be up-to-date) ✅Parent/ Guardian Driver License ✅CDIB Card (Native American citizenship registration card) if applicable. For more info go to bit.ly/2Mg8Lbv #CPSZEBRAPRIDE

PUBLIC SERVICE ANNOUNCEMENT - Where can you receive a COVID-19 vaccine in Claremore? If you are interested in receiving the COVID-19 vaccine here is a list of local POD sites we have been made aware of this week. Currently, they are providing vaccines for those in the phase two category.
https://5il.co/qars
#CPSZEBRAPRIDE #StaySafeToStayInSchool

Spring Break Meals will be available for all children from March 15-21. Meals will be provided for seven (7) days. Pick up will be on Monday and Thursday to manage product quality and help relieve storage issues for our families with multiple students. 🍽 Monday 3/15/2021 (receive meals for Mon/Tues/Wed) 🍽 Thursday 3/18/2021 (receive meals for Thurs/Fri/Sat/Sun) Order here:
https://forms.gle/icf3bWMp4q8My9vD7
🗹 ORDER DEADLINE: Wednesday March 10, 2021 🗹 PICK UP LOCATION: Pick up all meals at the Enrollment Center (101 W. 11th Street) 🗹 Pick Up TIME: 10:30 AM and 12:30 PM REMINDER - these meals are available to ALL children 18 years of age and younger, including siblings of school age children and are FREE! Read more on our website:
https://www.claremore.k12.ok.us/page/child-nutrition
. Contact:
jragland@claremore.k12.ok.us
or 918-923-4243 #CPSZEBRAPRIDE
These lovely ladies dressed the part for Mix match day! we sure are having fun for Read Across America Week!! These students too! #cpszebrapride #readacrossamericaweek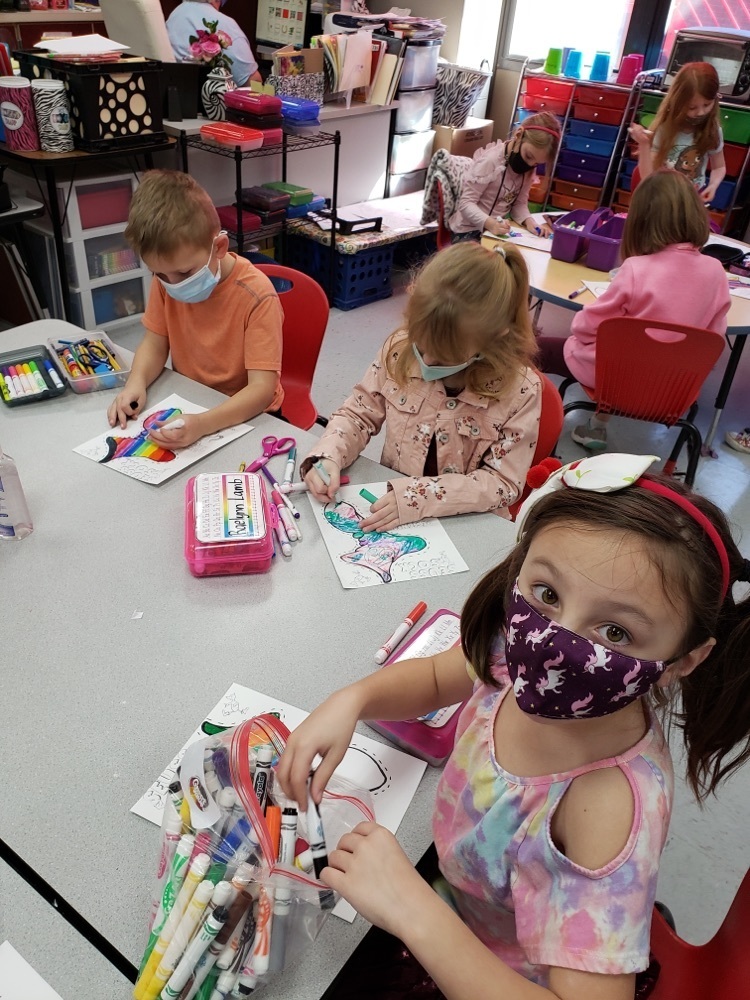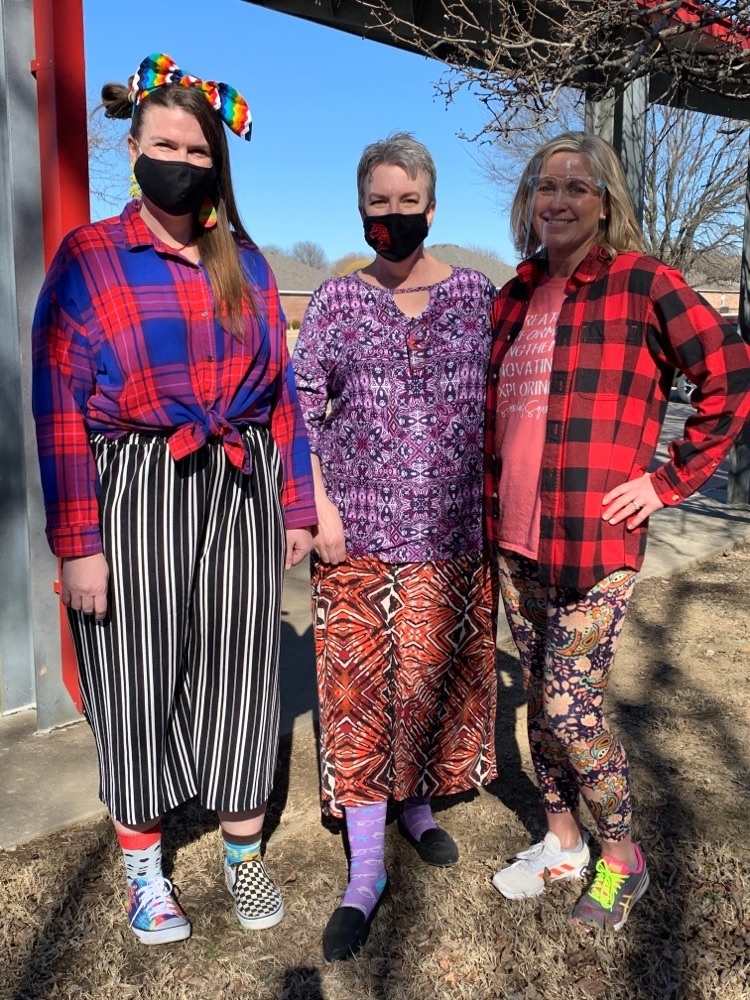 What Is a Growth Mindset? Some individuals acquire skills and knowledge effortlessly, some are more orderly and achievement-focused than are their peers, and others exhibit unusual talents. While such positive traits are not evenly distributed, they are not necessarily out of reach for those who are not "natural" high achievers. A growth mindset, as conceived by psychologist Carol Dweck and colleagues, is the belief that a person's capacities and talents can be improved over time. A growth mindset contrasts with a fixed mindset—the limiting belief that such capacities cannot be meaningfully developed. Proponents of the theory contend that adopting a growth mindset, and rejecting a limited mindset, can make students and others more likely to succeed. They propose that individuals with a growth mindset will be more oriented toward self-improvement and more likely to persist in the face of challenges and failures because they will treat them as opportunities to grow rather than signs that their abilities are inadequate. In mindset studies, participants are considered to have more of a growth mindset if they disagree with statements such as "You have a certain amount of intelligence, and you really can't do much to change it," and to have more of a limited mindset if they agree. What's great about growth mindset? Growth Mindset has several beneficial statistics. To highlight just a few, growth mindset has been associated with: *Seeking out better feedback and persisting for longer. *Coping better with transitions . *Improved self-regulation . *Choose more challenging task. *Most beneficial for disengaged students . *Reduces stress and aggression . *Increases wellbeing. *Improved self-esteem, learning orientation and reduce helplessness. As well as that, there is evidence from schools emerging that growth mindset is associated with grit and prosocial behaviors . I think all teachers would agree that these are exactly the sort of behaviors and skills we would want to help our students develop. #CPSZEBRAPRIDE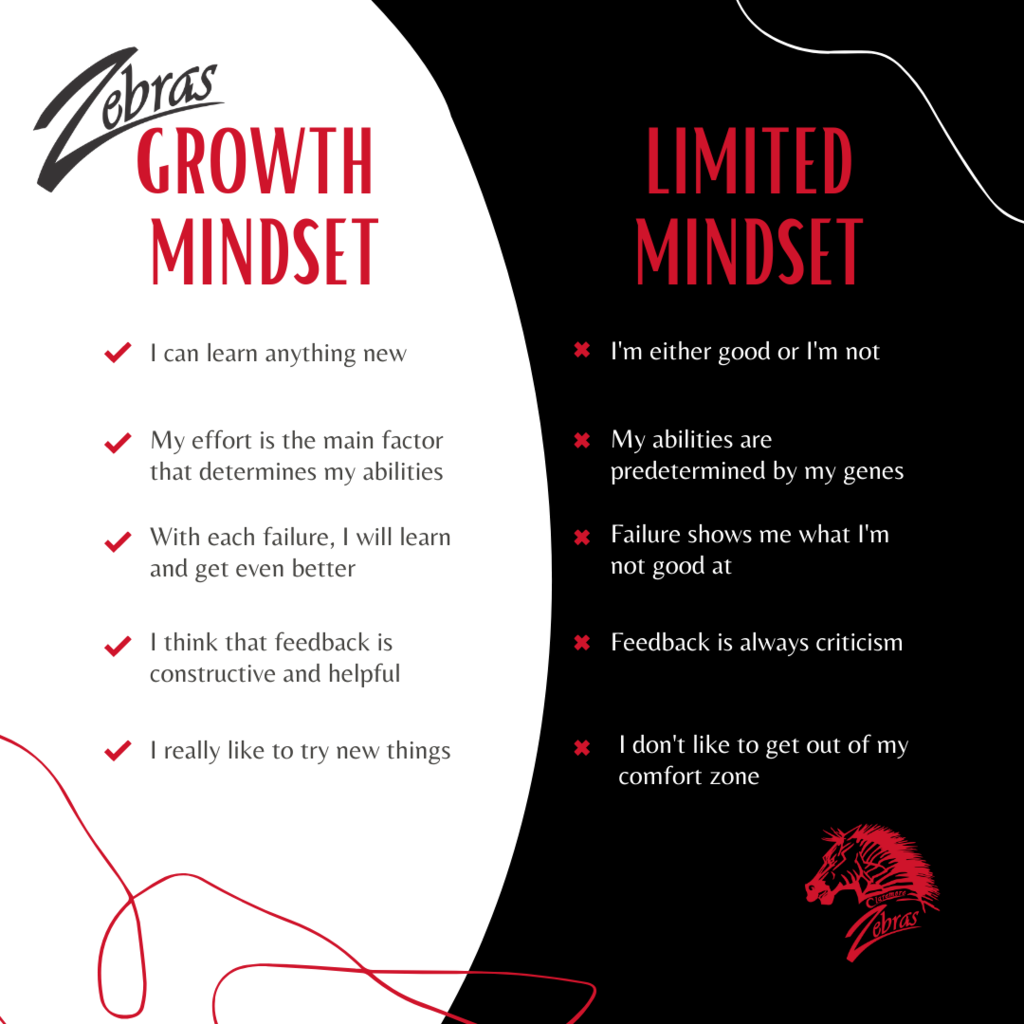 THEIR FIGHT IS OUR FIGHT Cancer may feel like someone else's fight if you have not experienced it in your own life. But CHS has decided THEIR FIGHT IS OUR FIGHT! Over the past four years, the ZUAC (Zebras United Against Cancer) Committee has helped raise over 9K to help our ZEBRA family members fighting this disease directly. We have supported students & employees with Lymphoma, Prostate Cancer, Leukemia, Ewings Sarcoma, Breast Cancer, & Pancreatic Cancer in our elementary schools, our junior high, and our high school. We have experienced this disease as a family district-wide. This is why our theme this year is "THEIR FIGHT IS OUR FIGHT" because family takes care of family. Although all our clubs contribute to the fundraising, the ZUAC t-shirt sales are the largest part of our efforts. We hope you will be a part of showing our #CPSZEBRPRIDE and giving hope to our ZEBRA family members. Order online at
http://bit.ly/3kJ3pSH
Print an order form from
https://5il.co/q7bb
More info at
https://www.claremore.k12.ok.us/article/413633
Thank you! 2020-21 ZUAC Committee Caroline Cowherd, Cash Flegal, Brooklyn Boatman, and Leah Kruger