Claremore Indian Education SCHOLARSHIP WORKSHOP Open to ALL but the focus will be on Tribal Citizens 4th - 12th grade. Presenter: Cara Cowan Watts, former Cherokee Nation Councilwoman will cover ☑ Your choice 4th grade through Grad School ☑ FAFSA ☑ Where to find scholarships opportunities ☑ How to apply for scholarships ☑ Beginning resume ☑ Interviewing skills ☑ Recommendation letters & references ☑ Social media best practices To receive daily scholarship opportunities by email send your name, city, state to
cara@caracowne.com
and ask to be added to the OPC AISES listserv. Tuesday, September 7, 2021 5:30 pm to 7:00 pm Claremore High School Cafeteria 201 East Stuart Roosa • Claremore, OK 74017 #CPSZEBRAPRIDE
Check this out! Ms. Johnsons class received an awesome donation of books, supplies, and stress balls from their classroom sponsor, Sunloan. As you can see her students are pumped and grateful! 😊 #CPSZEBRAPRIDE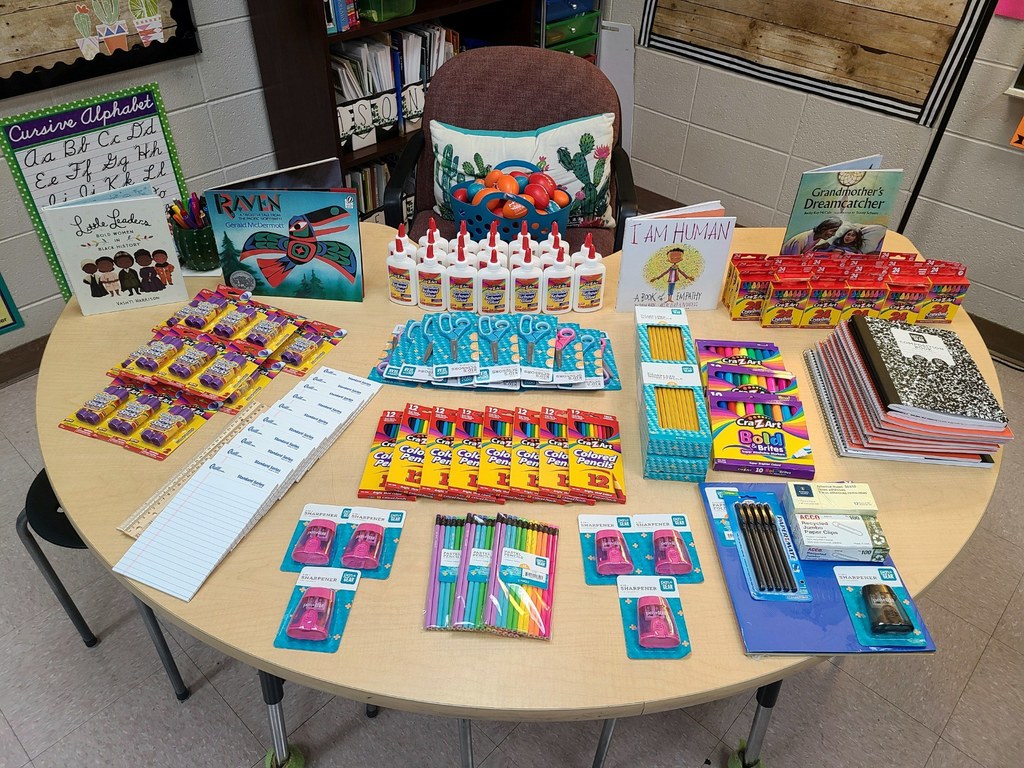 In Mrs. Sanders's class, they are working on number sense for the next few weeks and the importance of recognizing number words and numbers quickly in groups, with tallies, dice, ten frames, in groups of ones and tens, and even on their fingers. This is so essential for math success in later grades! Awesome job, Mrs.Sanders Class! ❤ #CPSZEBRAPRIDE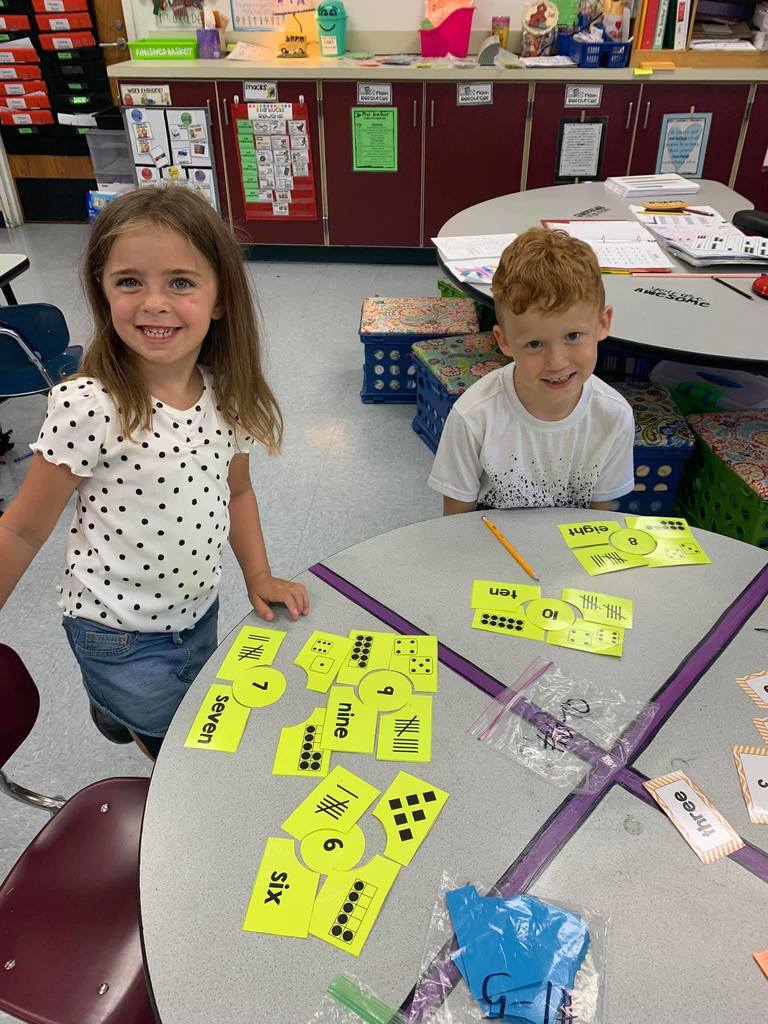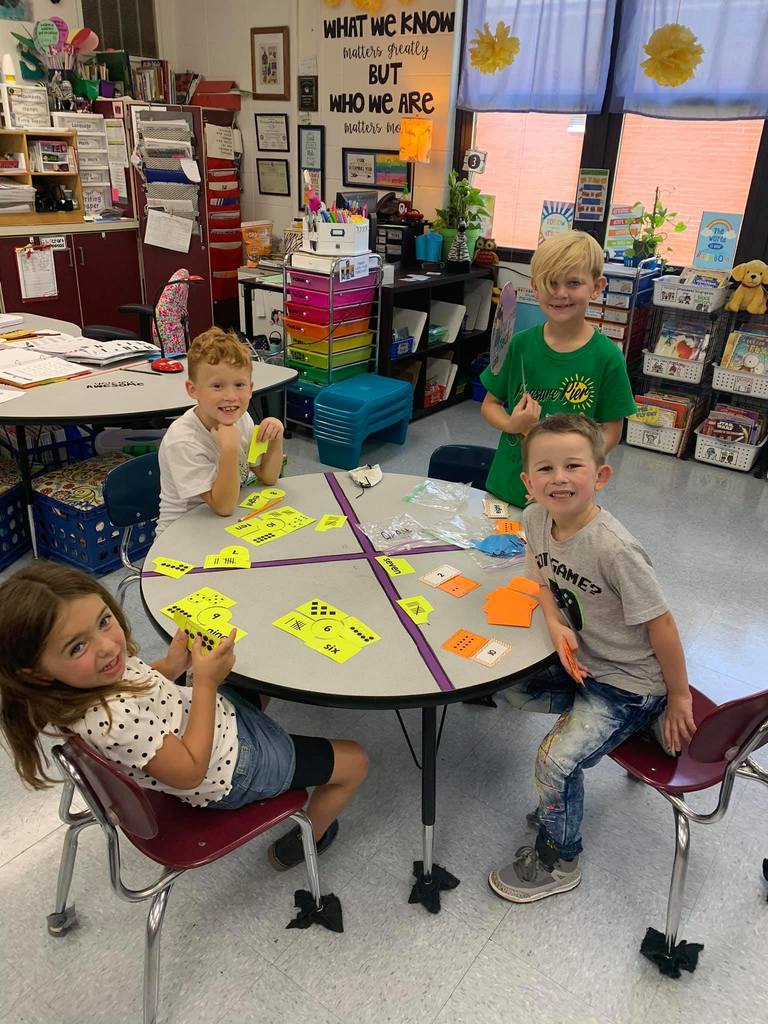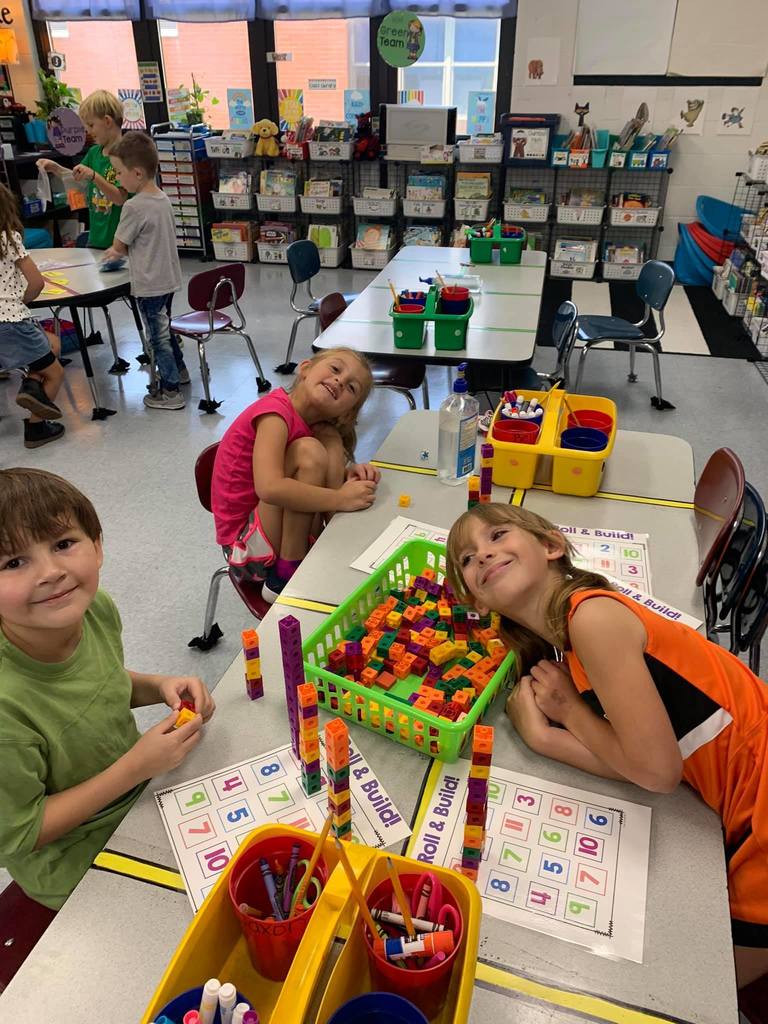 We have heard several people are having difficulties accessing the device protection plan on MySchoolBucks, so our Technology Instructional Specialist put together this #TechTipTuesday on Friday to help.
https://www.youtube.com/watch?v=EuFnjoPDmZg
#CPSZEBRAPRIDE
Before school began, Principal Suzi Hinds challenged her staff to pick a word that would lead them throughout the year. She asked that they choose a word that meant something to them. Mrs. Hinds then asked that they take that word and use it to decorate a ceiling tile for the building! Westside staff went above and beyond! They chose words that hold power and importance. They filled our halls with reminders to the students that they are loved and to believe in themselves. Such an incredible idea and great job to you all! #CPSZEBRAPRIDE

🚌 NOW HIRING BUS DRIVERS 🚌 JOIN OUR TEAM! Be the first smile our students see in the morning and the last smile they see as they head home. CPS is hiring bus drivers! We are looking for people who love kids, who value an opportunity to positively influence the lives of our students and see these young people as precious cargo. ▶
https://www.claremore.k12.ok.us/article/427405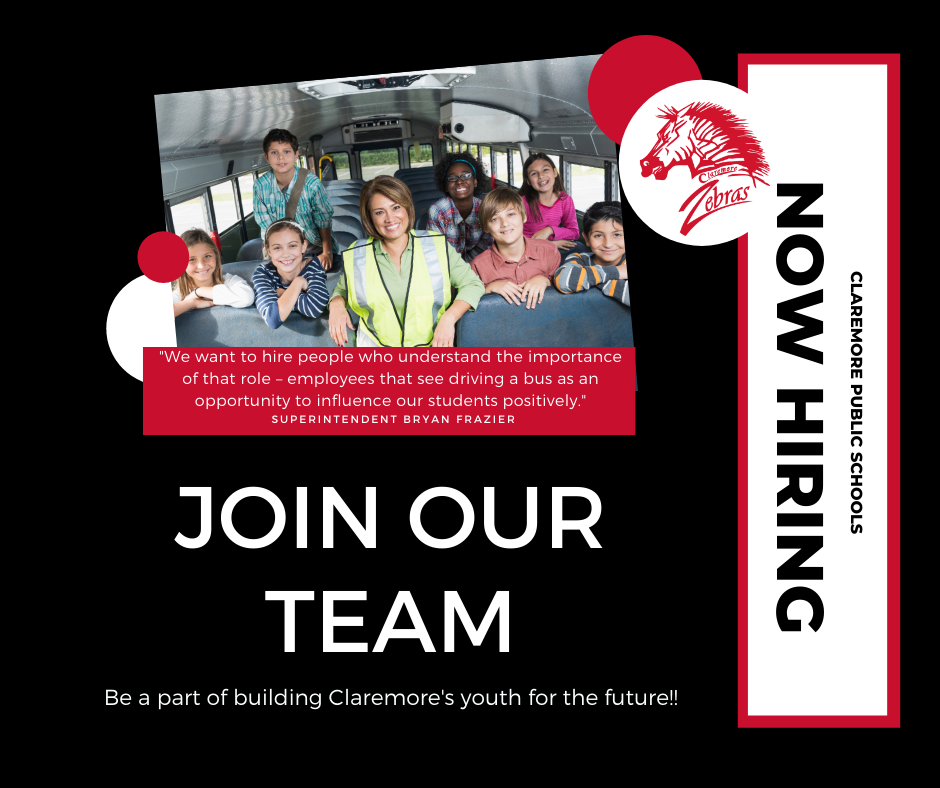 Happy first Monday of the school year! This is a reminder that you can handle anything this week throws at you! Have a great day, Zebra Family.❤️ #CPSZEBRAPRIDE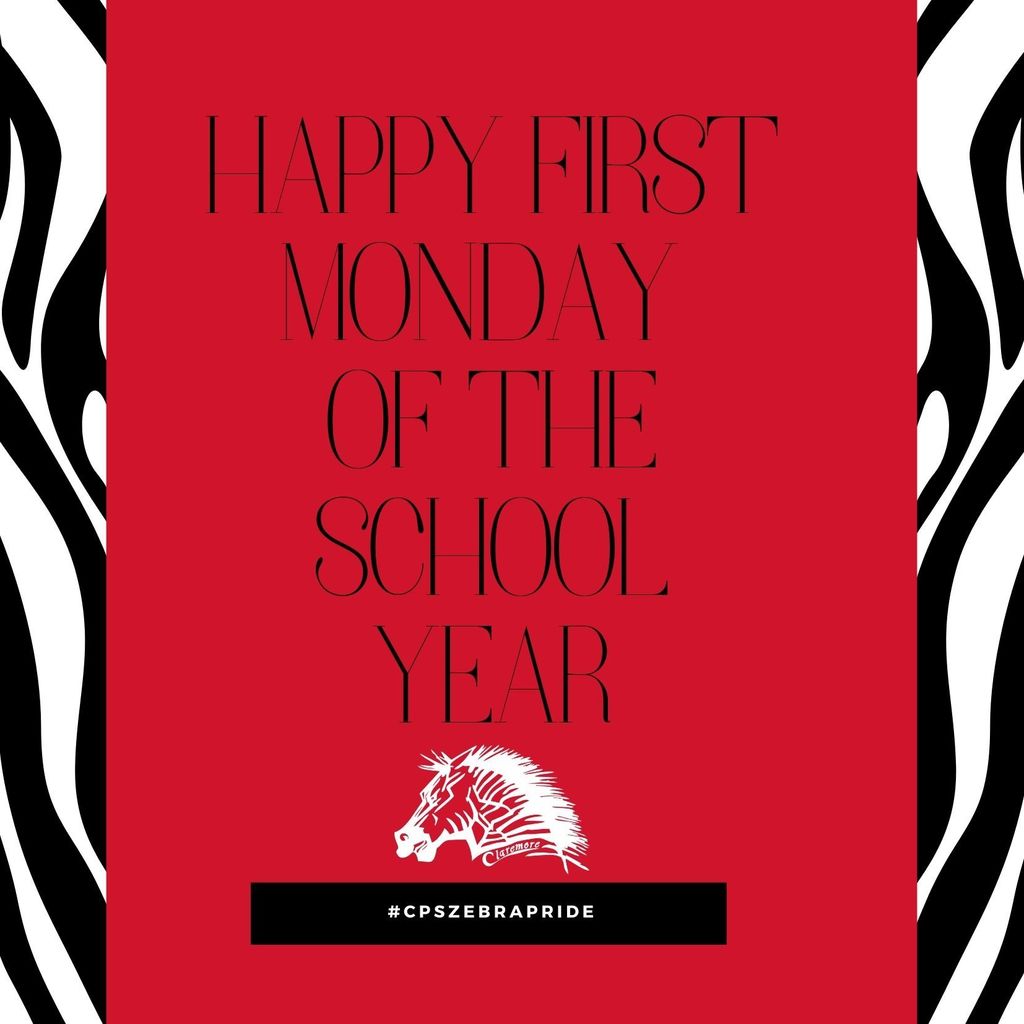 Just a reminder… our PLC Early Release Fridays BEGIN August, 27, 2021. We will be in school FULL DAYS August 13 & 20, 2021. #CPSZEBRAPRIDE
After an amazing meet the teacher night and a day to prepare, it is finally here! The first day of school! We are ready to have students back in our building! The teachers always do a fabulous job decorating their classrooms, but the students bring the life and energy the rooms need to be complete. Have a great first day and remember, it's a great day to be a Zebra! #CPSZEBRAPRIDE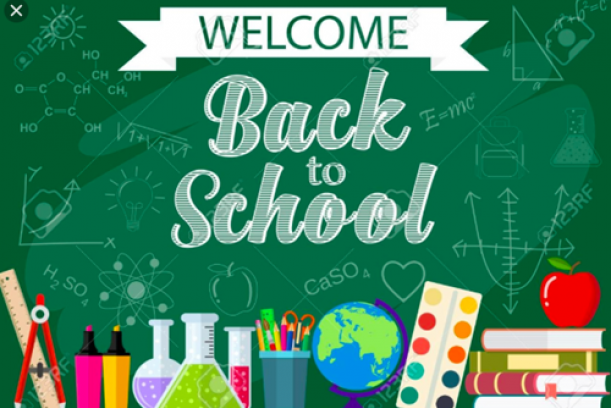 Fridays With Frazier... Welcome Back to School One thing we have learned this past year... Children need public schools! We are very excited to see you in the morning! ▶
https://youtu.be/TN8aXV31eqM

Claremore Public Schools will be distributing devices from August 11th - 13th, by appointment, to our VIRTUAL students. Acceptable Use Policy will need to be signed before you can take possession of this device. You will also have the option to purchase the annual Protection Plan for the device. The details of the plan are available through the MySchoolBucks app. You may pay electronically, on the link or in person when you pick up your device. Links are posted below and were sent to your emails. To expedite the process, you can complete the forms in advance of your appointment. 📅 Appointment Schedule:
https://calendly.com/claremoredevers/cvs-device-pickup?month=2021-08
📰 Acceptable Use / Protection Plan Online: myschoolbucks.com #CPSZEBRAPRIDE
These cool kids spent their last day of Zebra Stripes soaking up the sun and enjoying some water fun! Only a few more days until the school year is here and we cannot wait for the fun to begin! #CPSZEBRAPRIDE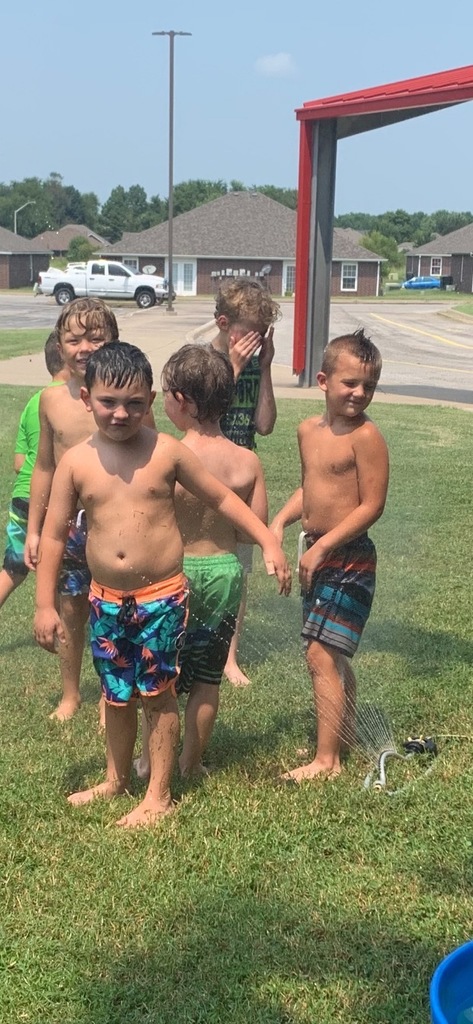 CPS Families, As we prepare for the upcoming school year, the transportation department is working diligently to create the most efficient routes for our students who will ride a bus. To do that, we need your help. Please complete the Bus Rider Registration form below if you anticipate your child riding a CPS bus to/from school 80% of the time. Please be on the lookout for an email Welcoming you to the StopFinder App. This app is our new transportation app that contains information regarding your student's bus schedule. If you have any questions, please feel free to contact me directly. 🚌 REGISTER HERE
https://forms.gle/ebN8pB759t35V4mHA
Jeff O'Shields Transportation Director 918.923.4320 x1305
jeff.oshields@claremore.k12.ok.us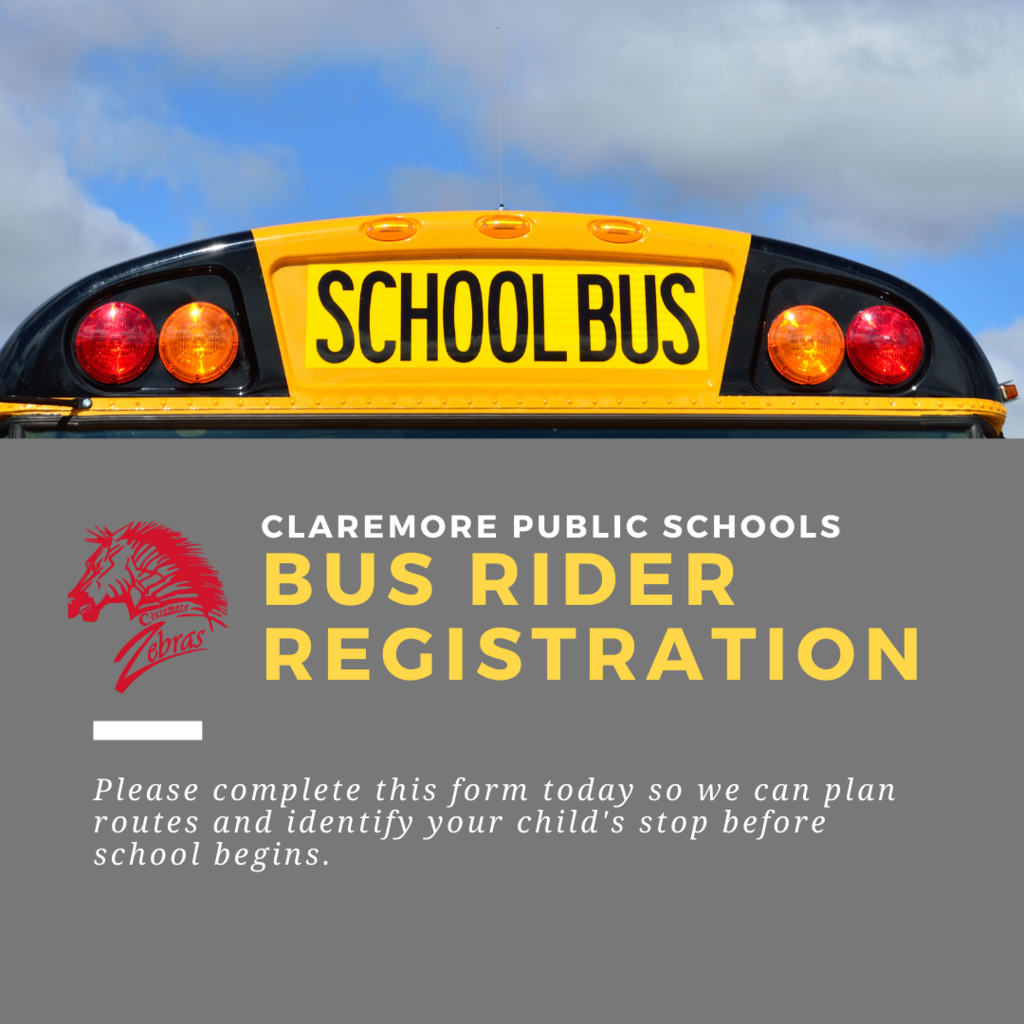 The Cherokee Nation is providing $150 in clothing assistance for every qualifying Cherokee student regardless of residency or income, with applications accepted beginning Tuesday, July 20. The Cherokee Nation clothing assistance program was established to assist Cherokee families in purchasing new clothes for children ahead of the upcoming academic year. Cherokee Nation Human Services will accept applications for the school clothing assistance program until Aug. 20, 2021, through the tribe's online Gadugi Portal at
https://gadugiportal.cherokee.org
.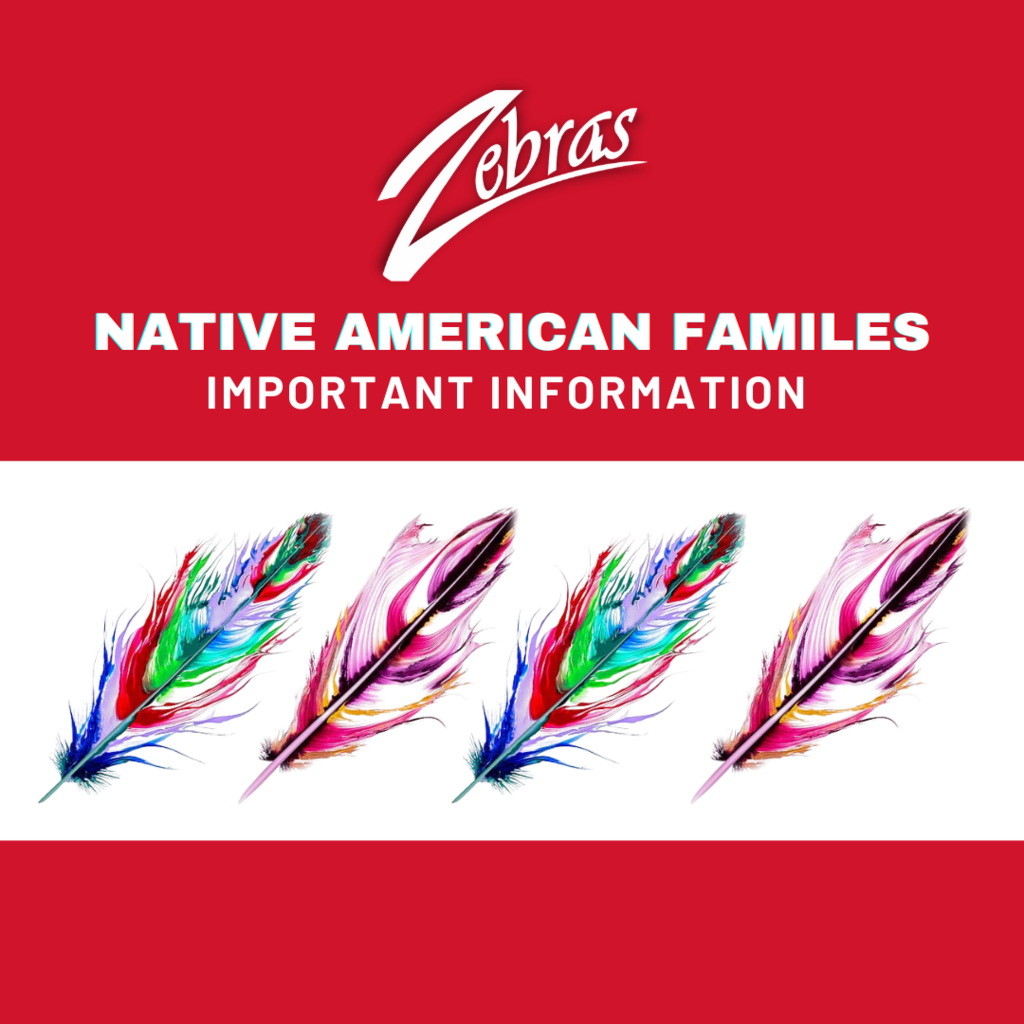 It's that time of year again... SCHOOL SUPPLY TIME! 🖍📐𝙒𝙝𝙖𝙩 𝙞𝙨 𝙮𝙤𝙪𝙧 𝙛𝙖𝙫𝙤𝙧𝙞𝙩𝙚 𝙨𝙘𝙝𝙤𝙤𝙡 𝙨𝙪𝙥𝙥𝙡𝙮? If you want to get a head start or pick up a few things before the rush, we have updated the 21-22 supply lists. You can find them on our website here:
https://bit.ly/2Sc97TD
🖍 ELEMENTARY posted 📐 WRJH posted 🎒 CHS students will receive their lists the first week of school. #CPSZEBRAPRIDE

BECOMING A ZEBRA - NEW STUDENTS If you will be a new student to the Claremore Public School District fall 2021 you may enroll this summer from 8a - 4:30p Monday - Thursday or 8a - 12:30p on Fridays. Find more info here ▶ bit.ly/2Mg8Lbv #CPSZEBRAPRIDE

❤🤍💙 HAPPY INDEPENDENCE DAY! ❤🤍💙
Happy birthday to those born in July! We don't get to celebrate with you but we are celebrating from a far! We hope you have a great birthday and great birth month! #CPSZEBRAPRIDE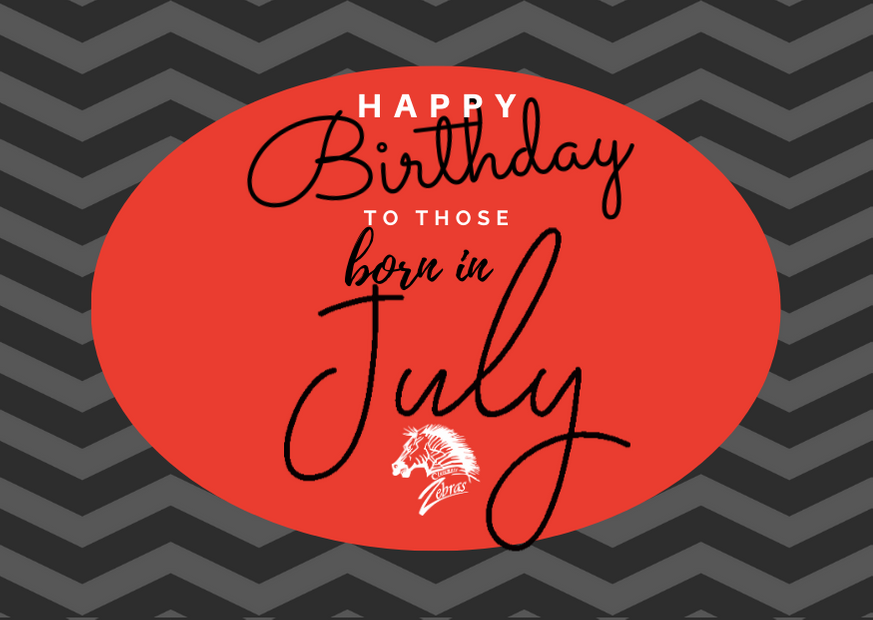 Happy Birthday to the leader of the pack, the top banana, the big cheese, the best principal....Mrs. Suzi Hinds! Hope you have a great day! #CPSZEBRAPRIDE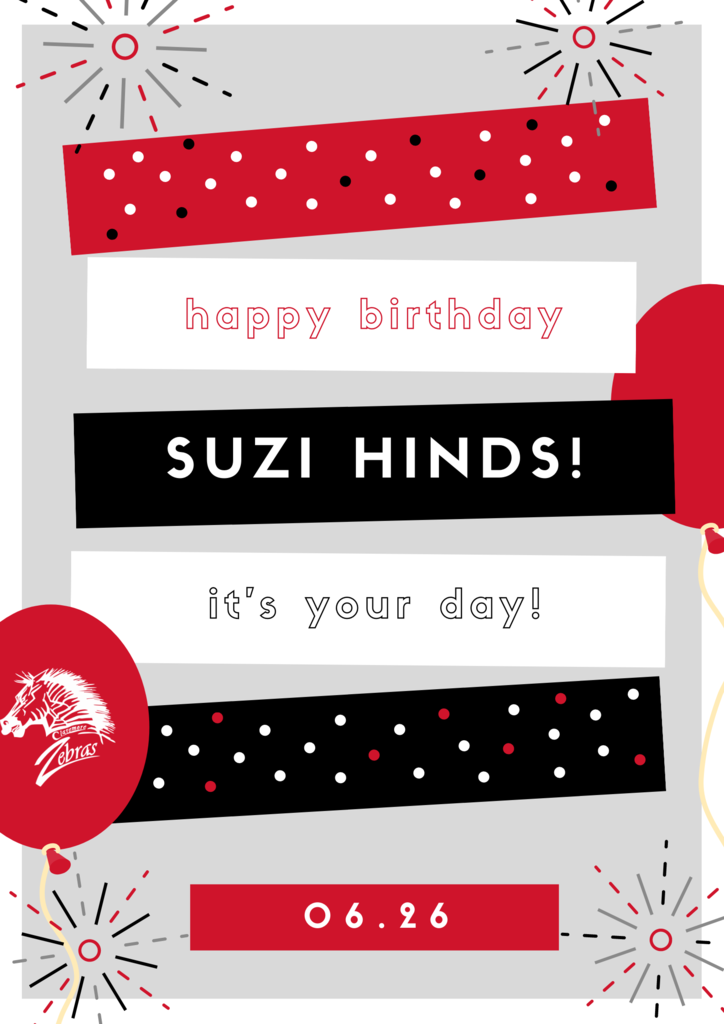 ICYMI the original post CPS school supply lists are available on our website at:
https://bit.ly/2Sc97TD
🖍 ELEMENTARY posted 📐 WRJH posted 🎒 CHS students will receive their lists the first week of school. #CPSZEBRAPRIDE