SAVE THE DATE for the annual Rotary 🌶 Chili Dinner benefiting the Claremore Public Schools Foundation to provide classroom grants to CPS teachers. #CPSZEBRAPRIDE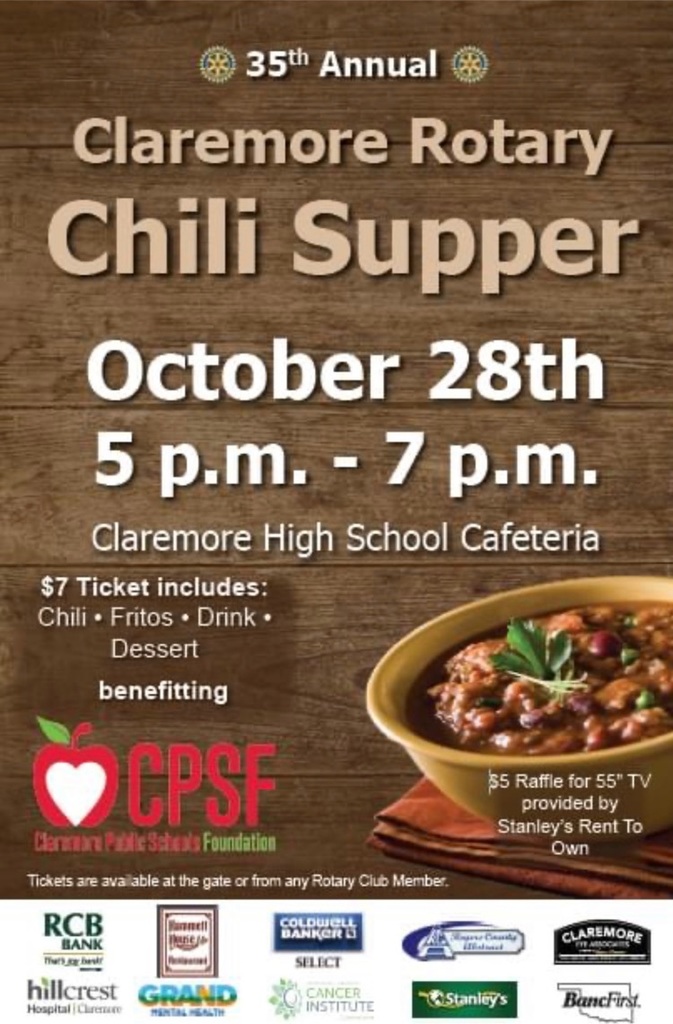 Parent/Teacher Conferences for the Elementary and Will Rogers Junior High are scheduled for October 18, 2022. Be sure to schedule your appointment ASAP. If you have any issues contact your site principal or teacher. Read more >
https://www.claremore.k12.ok.us/article/861668
#CPSZEBRAPRIDE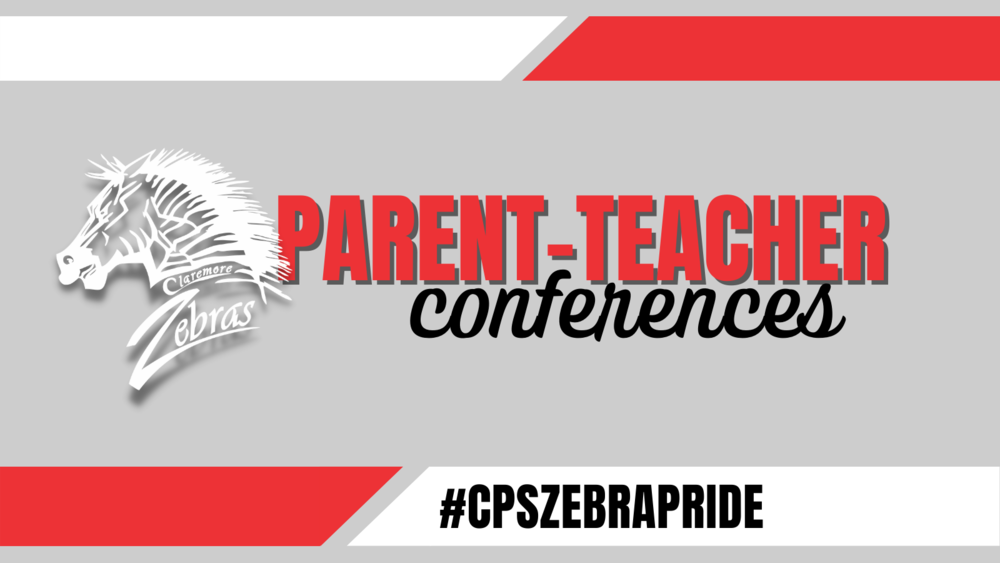 Lunch time with 4th grade is such a treat! These wonderful Westies are enjoy social time with their friends after finishing lunch. We love watching friendships and memories being made. #CPSZEBRAPRIDE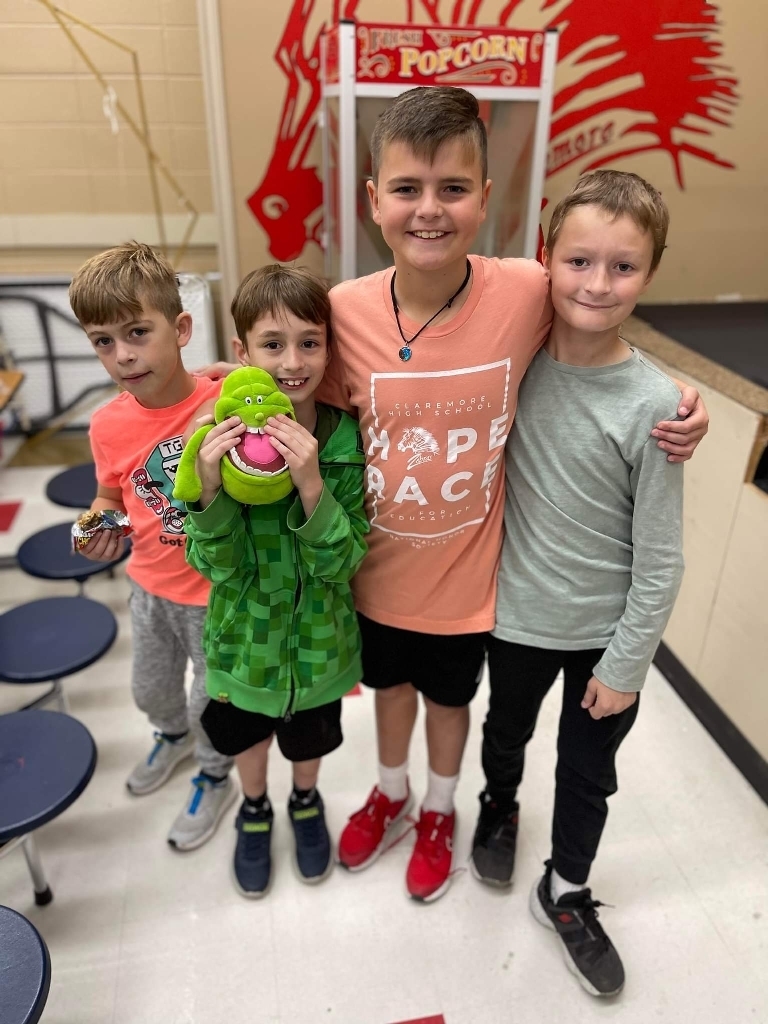 The leaves are beginning to fall outside, but the Westside creativity tree is as full as ever. As part of a schoolwide project, Mr. McClurg allowed every art student to create their own unique leaf. What was once a bare tree trunk, has turned into a stunning collaboration! Stop by the art room during conferences to check out this cool Westside creation!

After receiving a visit from the Tulsa Zoo, second grade students were able to extend their learning by dissecting owl pellets. Owl pellets may seem gross but they keep a great record of what owls have eaten. These classes studied to learn more about owls and the ecosystems in which they live. Sudents were able to examine an owl's diet and identify its place in the food web. They also utilized diagrams to determine the names of bones and which creatures they might belong to. Great job making observations, Westies! #CPSZEBRAPRIDE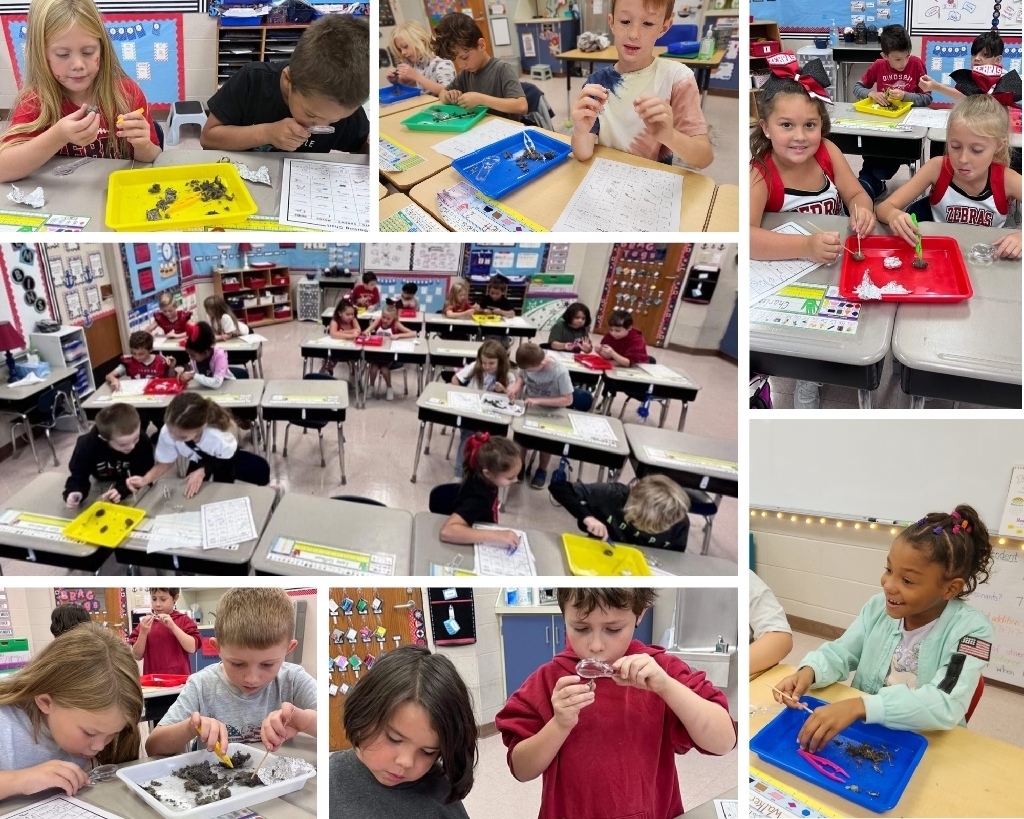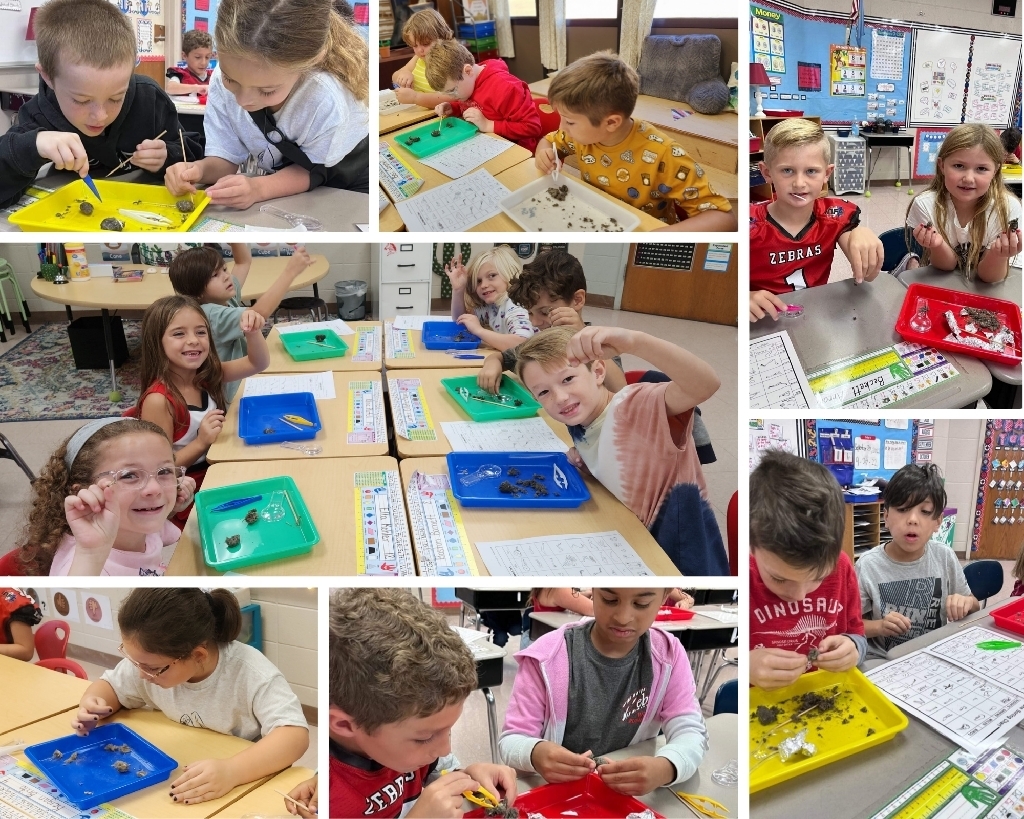 We're waiting for the Food Network to pick up our new special, Cooking with Classen. Mrs. Classen's class blows us away with the delicious treats they make during their Friday lessons. These students have made delicious cookies and even made bread and butter from scratch! These recipes go along with the stories they have been reading in class. Way to make learning tasty, Mrs. Classen's Class! #CPSZEBRAPRIDE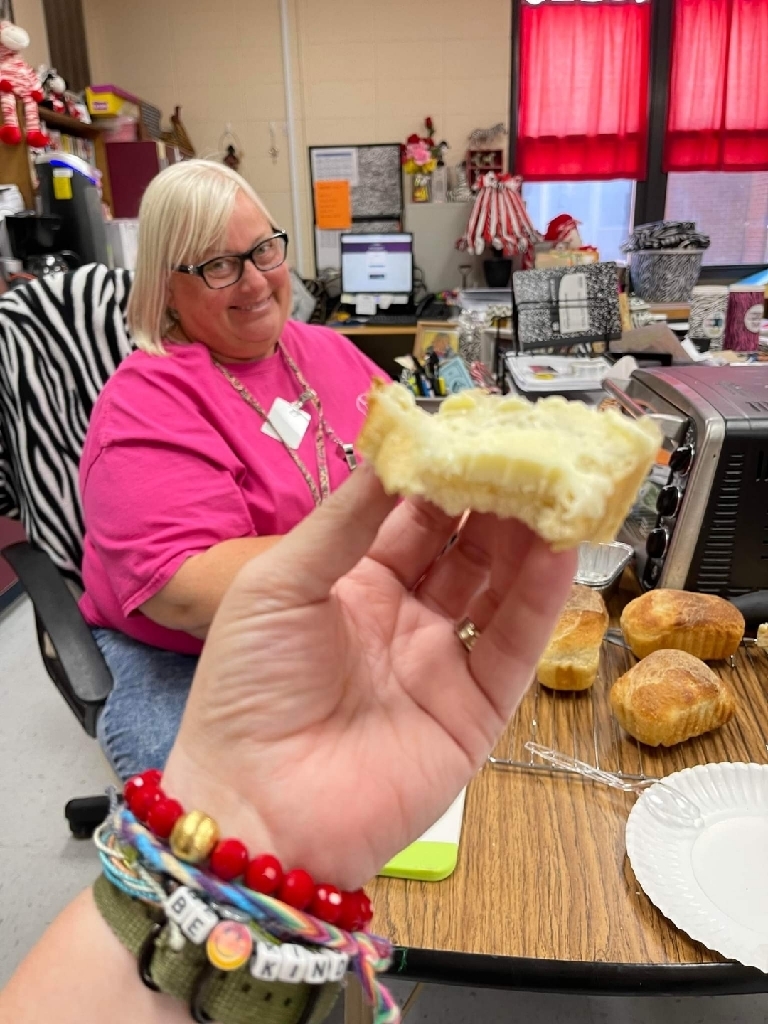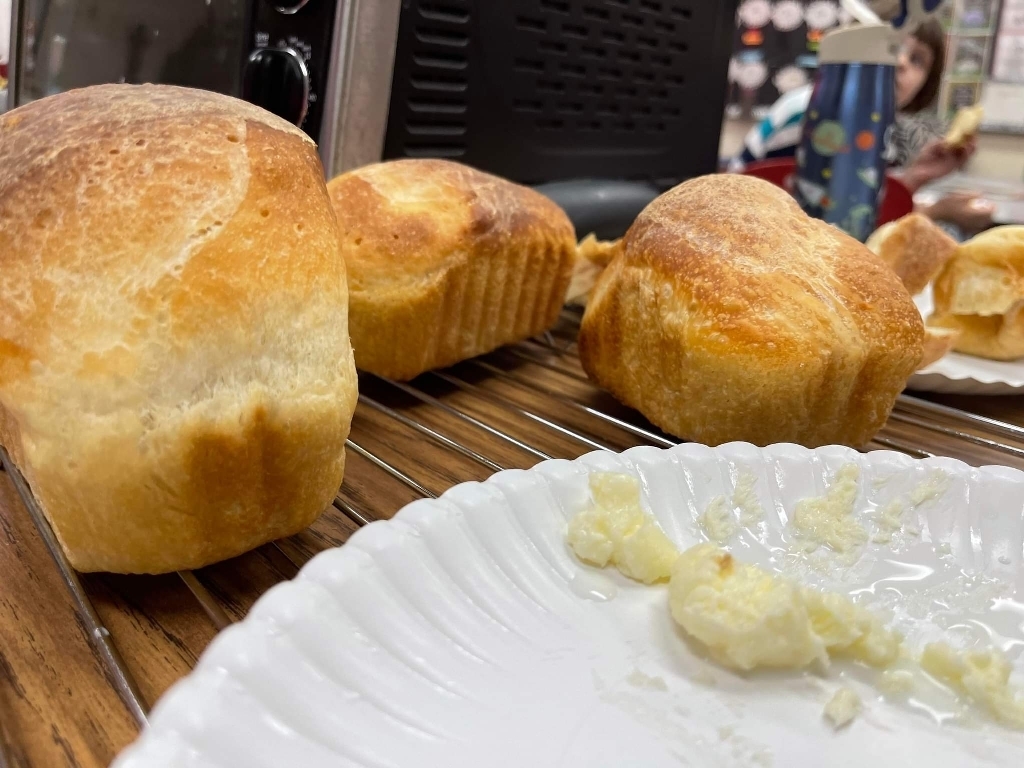 The Scholastic Book Fair is back and better than ever! Westside students are discovering cool new books and treasures. If you send money with your child please label it so their teacher knows where to send it. Also, Ms. Lang will have the Library open during parent teacher conferences so you can shop with your child. We are so excited to see our Westside Families! #CPSZEBRAPRIDE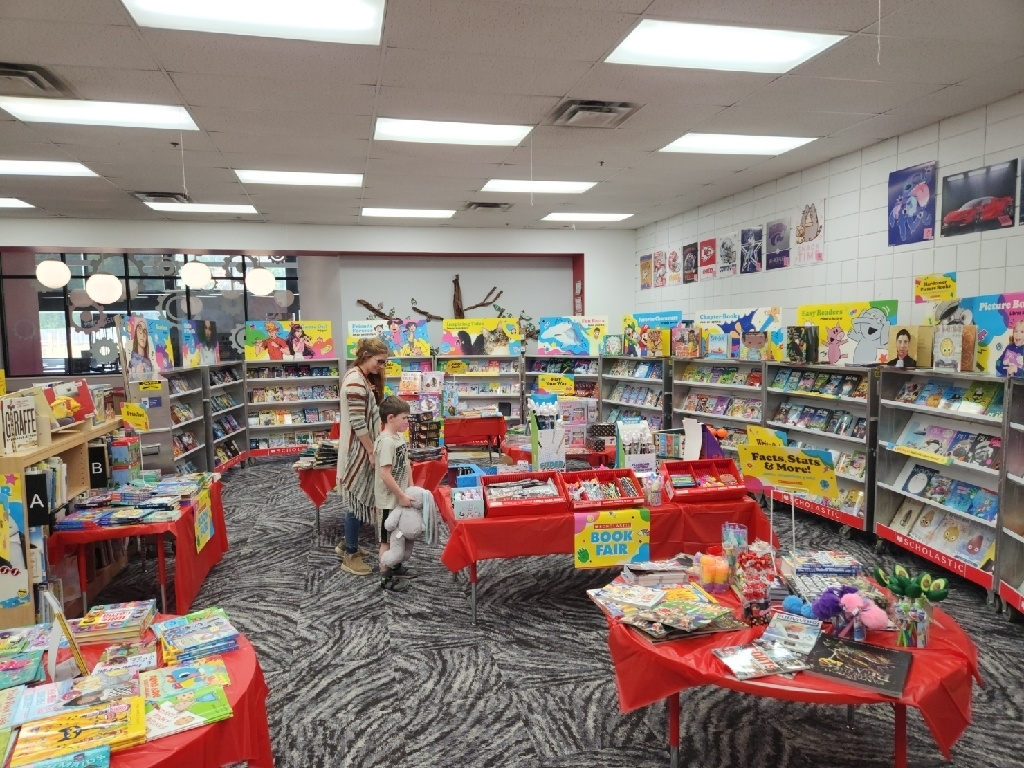 Registration ends Oct. 31 for YBOC basketball AND cheer! Now forming teams for kindergartners! YBOC is for boys and girls in the K - 8th grade and participates in the Rec and Select Divisions of the Indian Nations Basketball Conference. Participants must attend Claremore Public, Claremore Private, Sequoyah, Foyil, Chelsea, Inola, Justus-Tiawah, or Homeschool. Visit
www.yboc.org
for more details.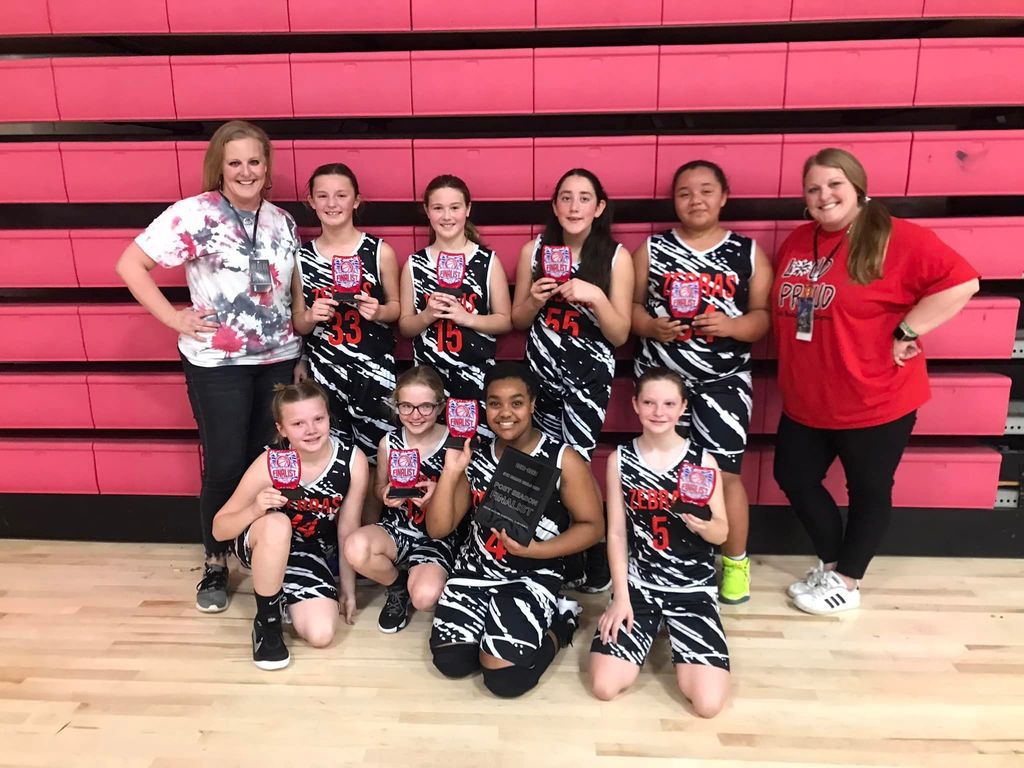 We have a large number of walkers and bike riders this school year. Please help us keep our students and staff safe on our crosswalks. School zones, bus stops, and crosswalks are sometimes congested and potentially hazardous. Please take time to look carefully when in these areas. Thank you for your support!

Happy National Coaches Day to our incredible Mrs. Faulconer! Coach Faulconer provides an exciting environment for Westside students to learn and grow. She has assisted in providing physical education opportunities through grant writing for equipment, establishing Running Club, including guest athletes, and much more. Westside is so thankful to have such an amazing coach! #CPSZEBRAPRIDE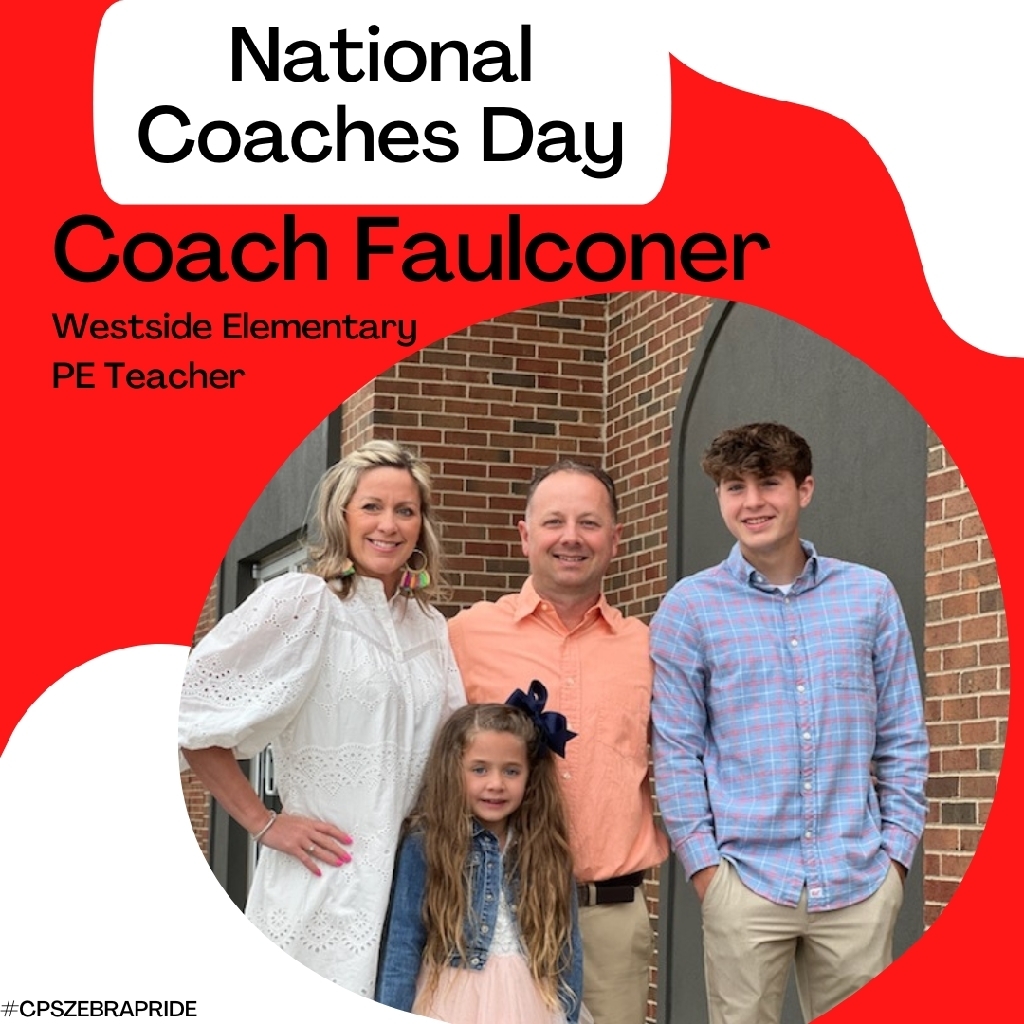 The first day of Running Club was a success! Students ran hard, supported one another, and listened so well. This is the most Running Club members Westside has ever had. Coach Faulconer reports that it was the best first day the club has had. Keep up the amazing work Running Club. We are all so proud! #CPSZEBRAPRIDE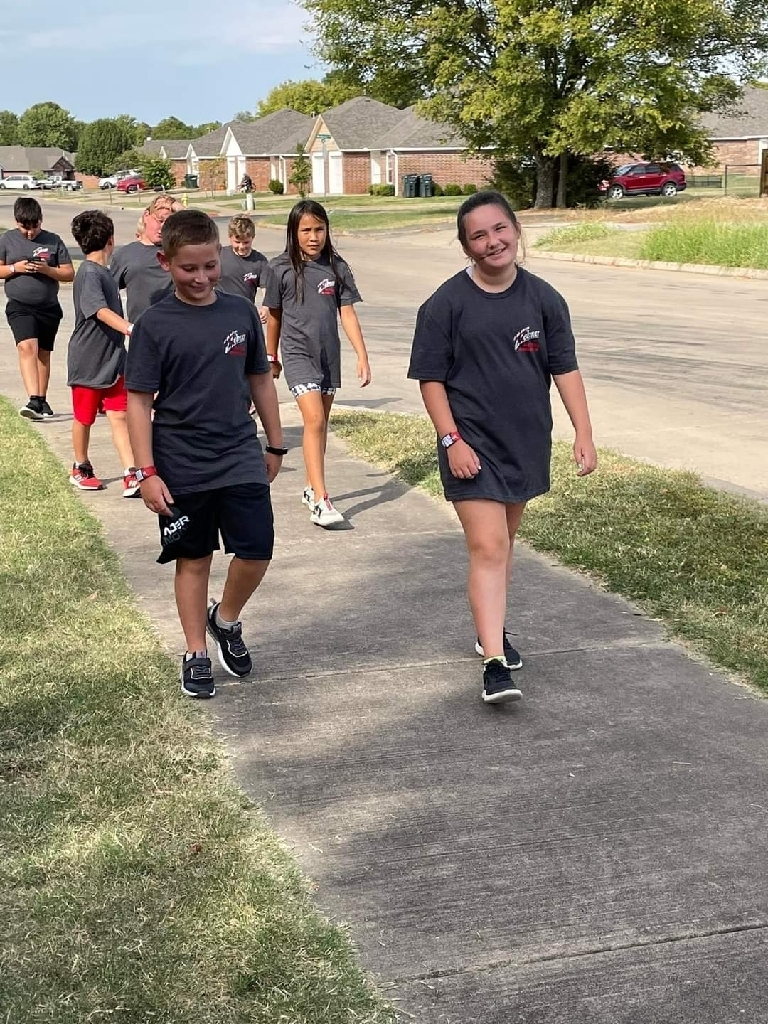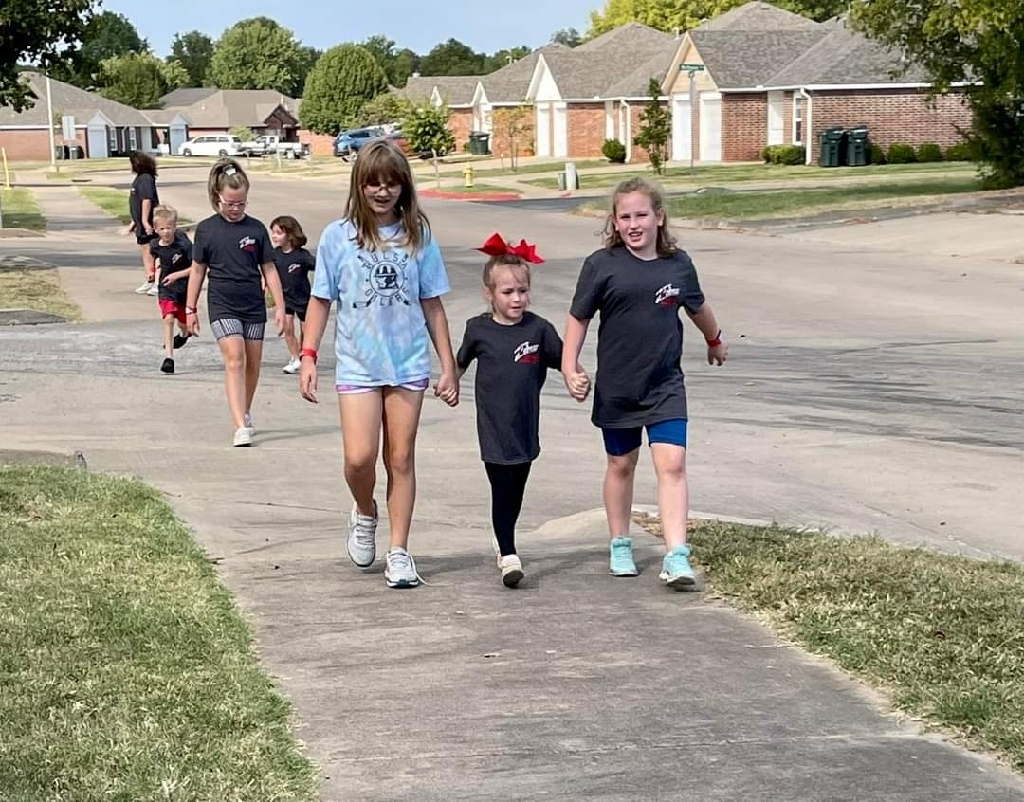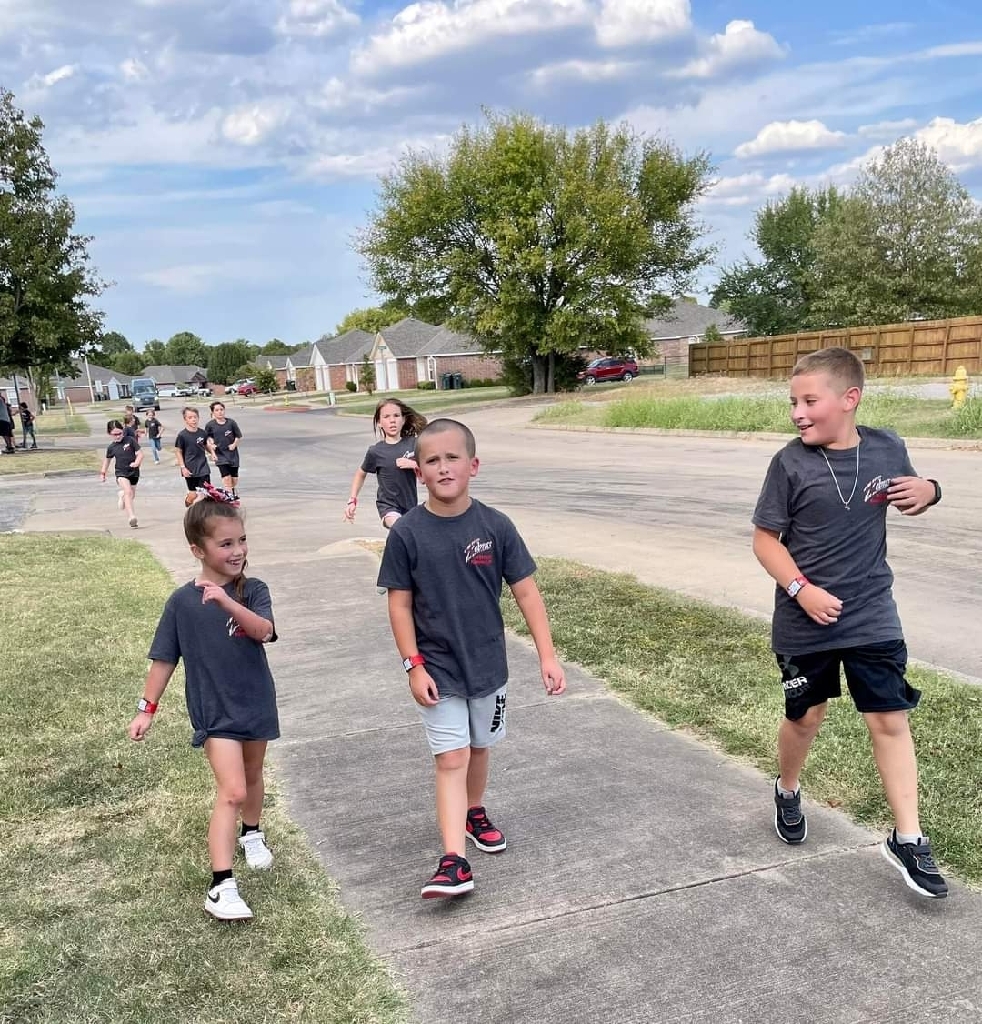 Just a reminder that FALL BREAK is NEXT WEEK (Thursday, October 13th and Friday, October 14th). All CPS sites will be closed. Enjoy the time with your family, make a memory, and we will see you back in our classrooms on Monday, October 17th. #CPSZEBRAPRIDE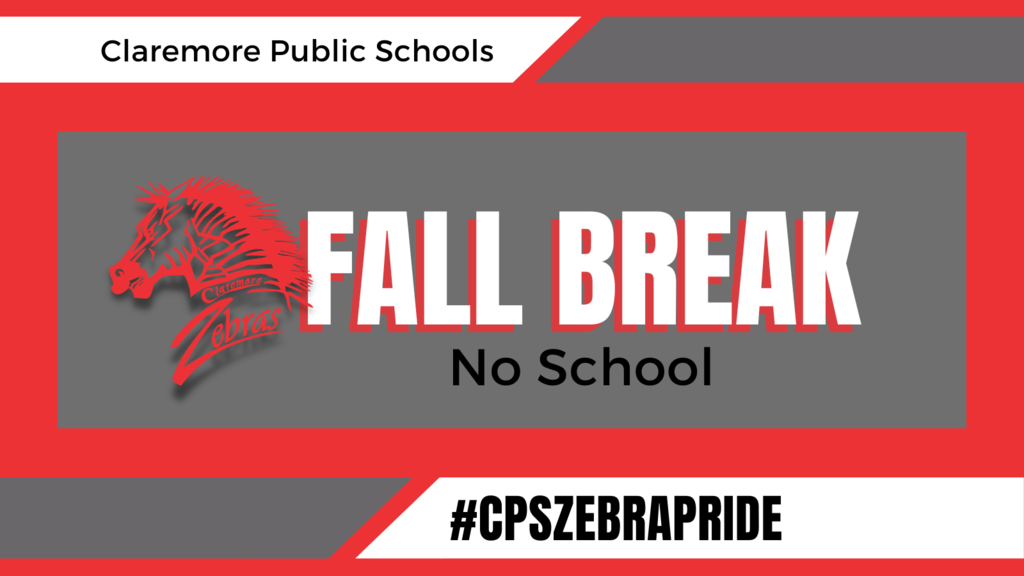 Today was such an exciting day! Our fearless leaders, Mrs. Hinds and Mrs. Ratcliff, took a group of students on the Zebra bus to eat lunch at Pizza Hut. These students raised dough for the dough by selling 25 or more fundraiser items. They had a wonderful time! We also get to celebrate our top two sellers and this year's Westside prince and princess, Dallas White and Finley Faulconer. These students worked extremely hard to reach their selling goals. They received this honor by raising the most money for our school. We are so proud! Huge thank you to everyone who assisted with this fundraiser. We are truly appreciative of the support for our amazing school. #CPSZEBRAPRIDE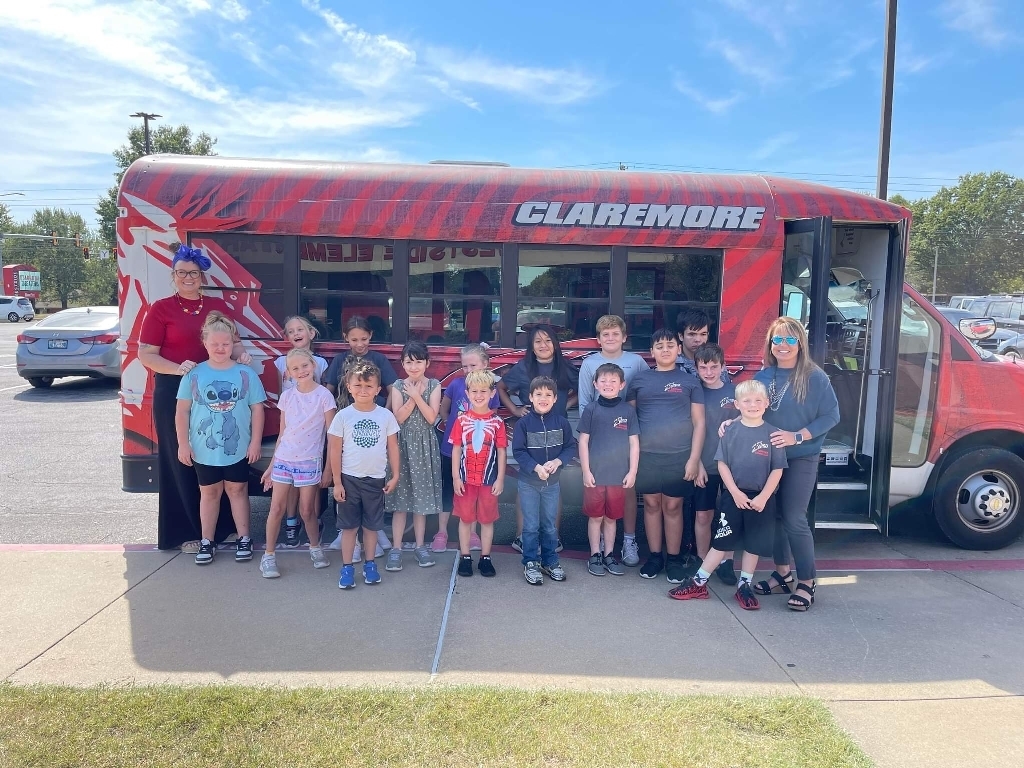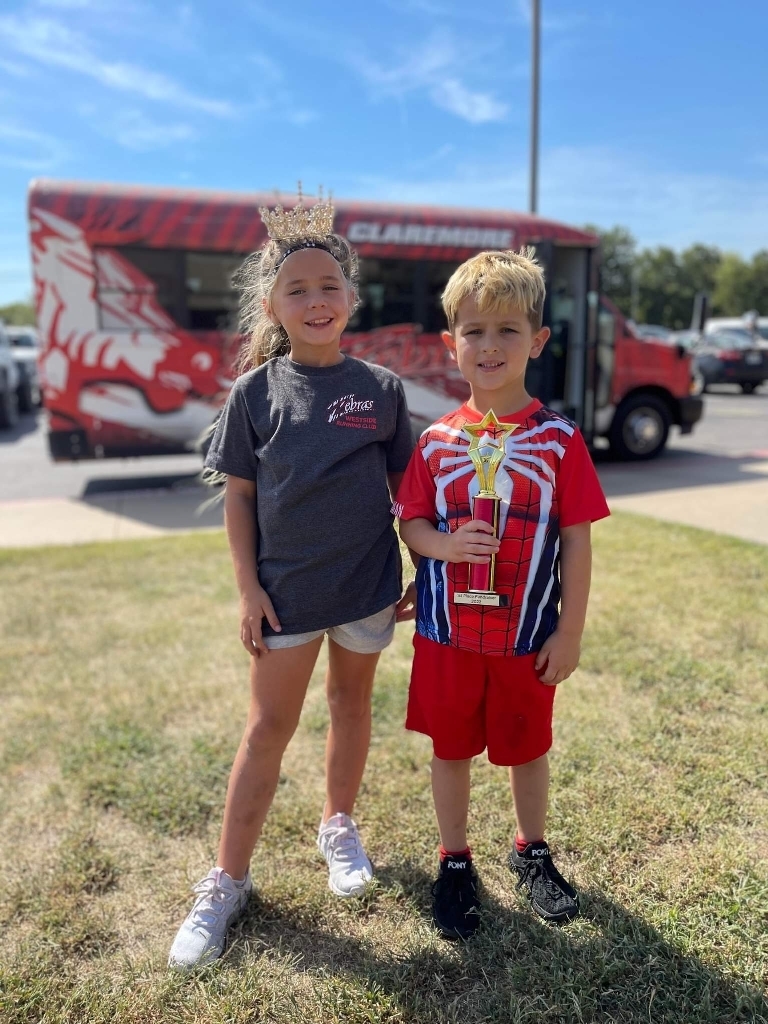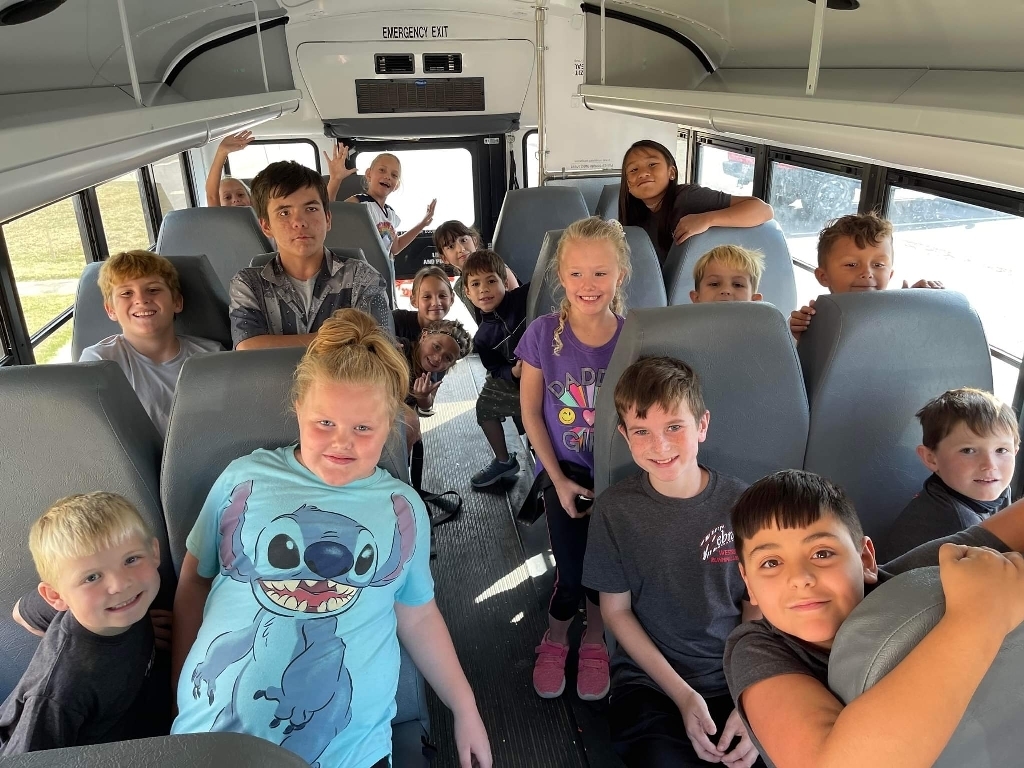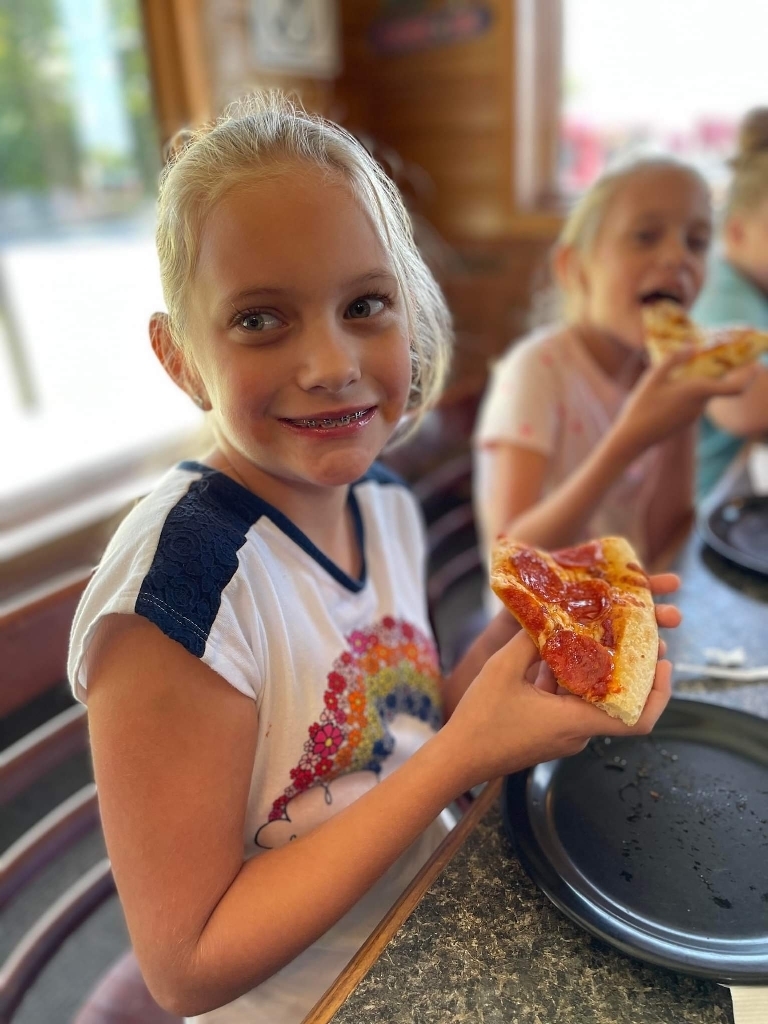 Mrs. Nelson's 3rd Grade Class was gifted an enormous pumpkin by Miss Annabell's generous grandparents. The students were so excited to see it wheeled in in a wheelbarrow! Mrs. Nelson took an opportunity and ran with it by integrating the gift into their daily lessons. They started out by estimating how much the pumpkin weighed. Such a great way to start Fall. #CPSZEBRAPRIDE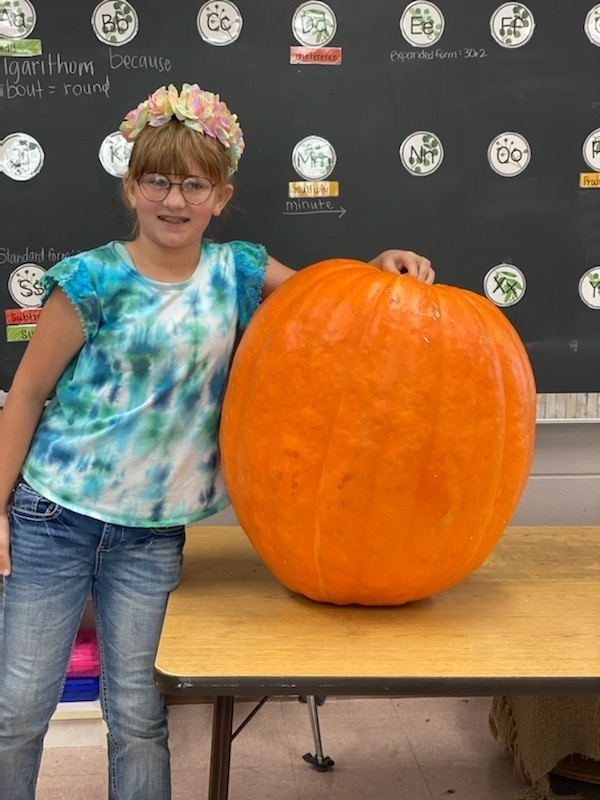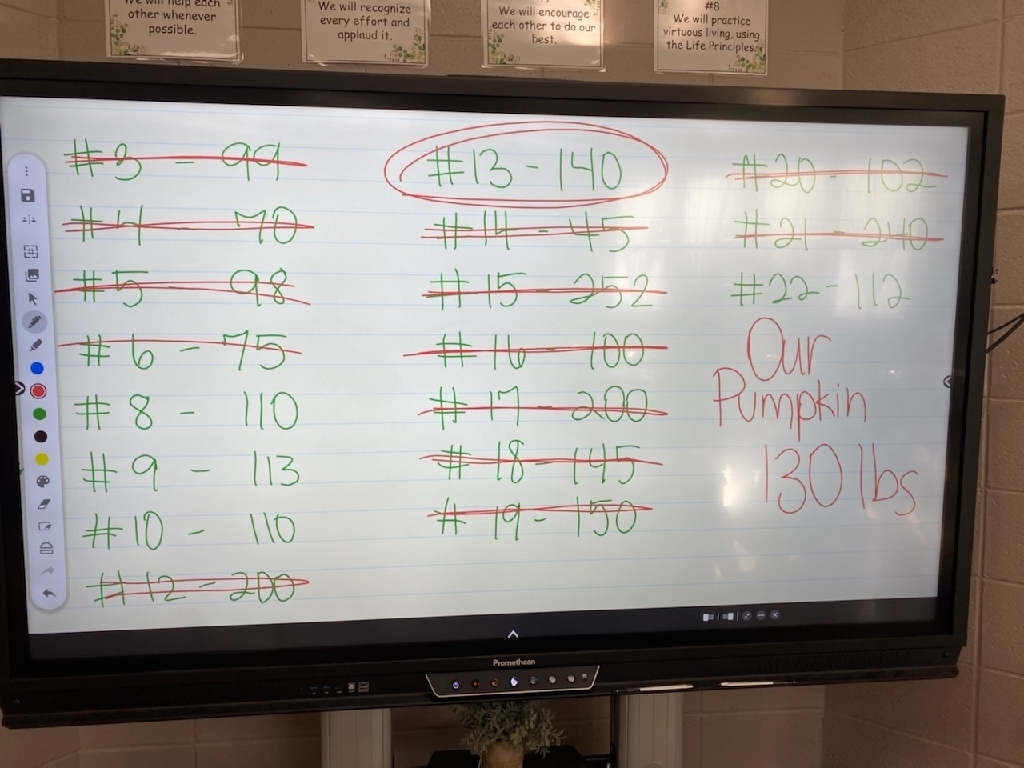 Fifth grade students are working on music projects for Hispanic Heritage Month. These groups worked together to research specific composers and artists. Check out these fantastic projects outside of the music room during parent teacher conferences. #CPSZEBRAPRIDE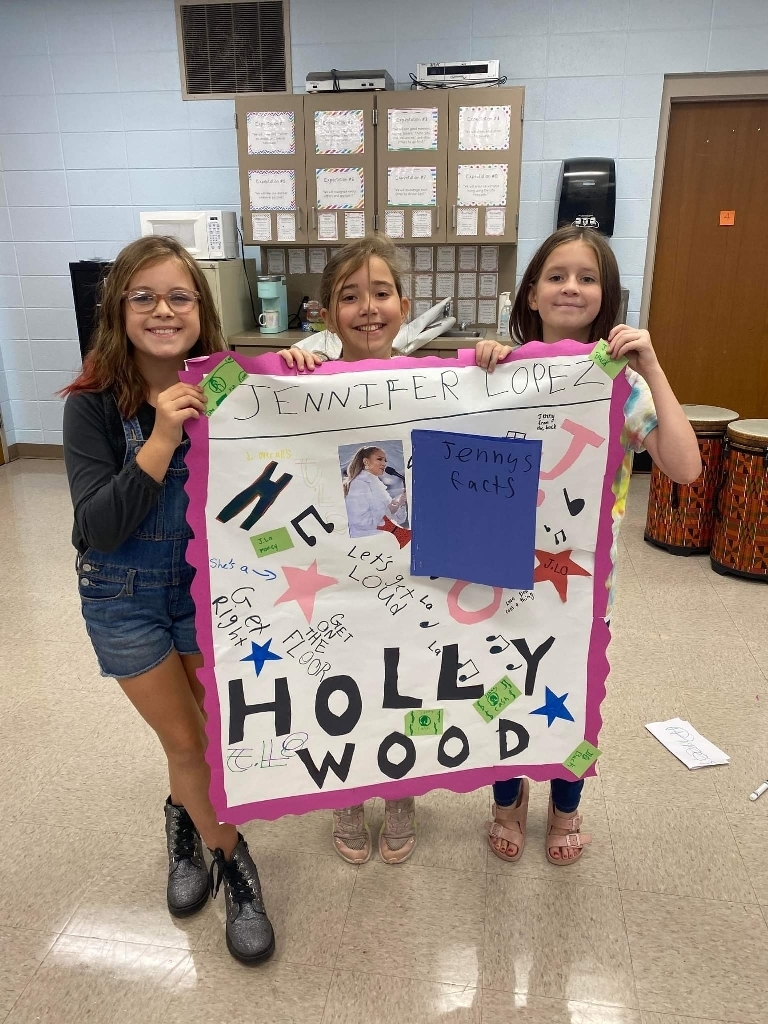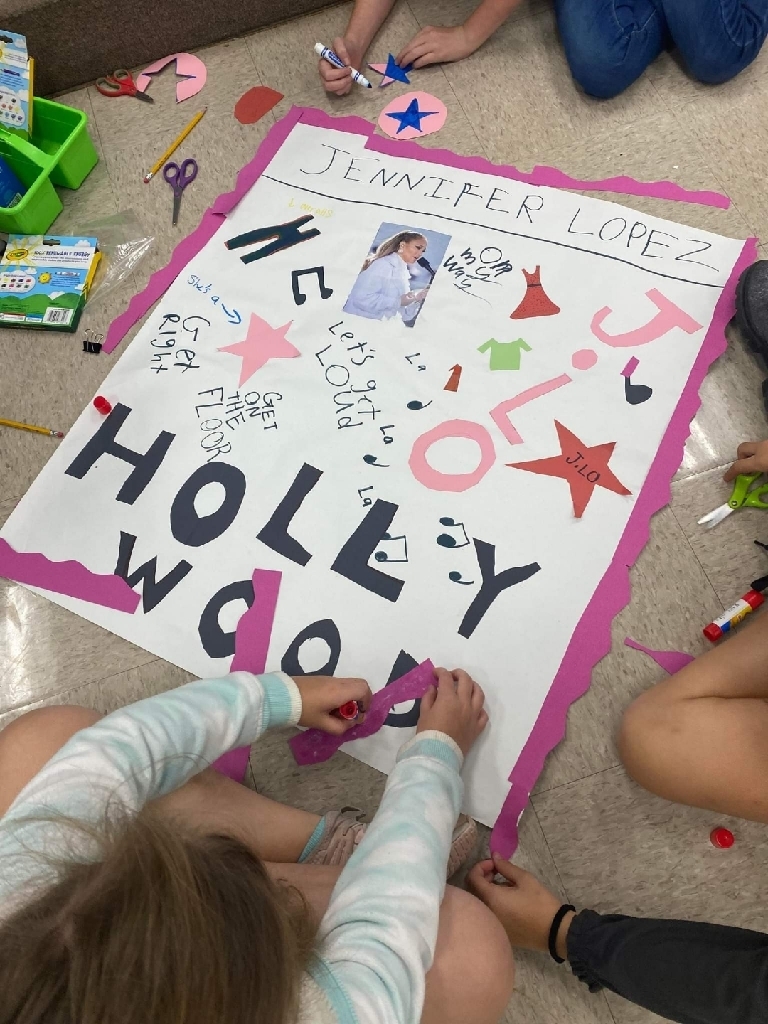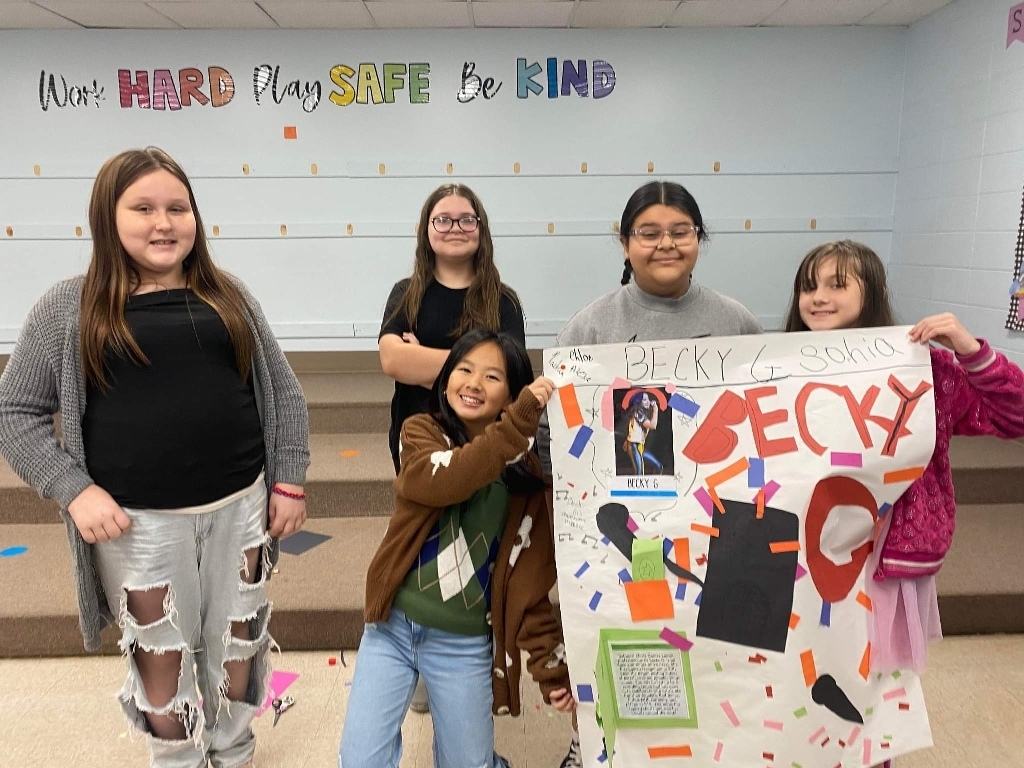 2022 JOM INDIAN EDUCATION ELECTION One of the most important components of the JOM program is parent involvement. This October, parents of JOM eligible children will have an opportunity to get involved in developing the JOM program at Claremore Public Schools. Elections for JOM Indian Education Committee members will be held on October 4, 2022, at the CPS Enrollment Center (102 West 11th) at 6pm. To serve on the JOM IEC, a person must be the parent or guardian of a JOM verified child. School board members of spouses and school employees or spouses can not serve on the committee. For more information, contact Jackie at 918-857-0498.

The Scholastic Book Fair is coming soon! It will also be open during parent teacher conferences so feel free to drop by.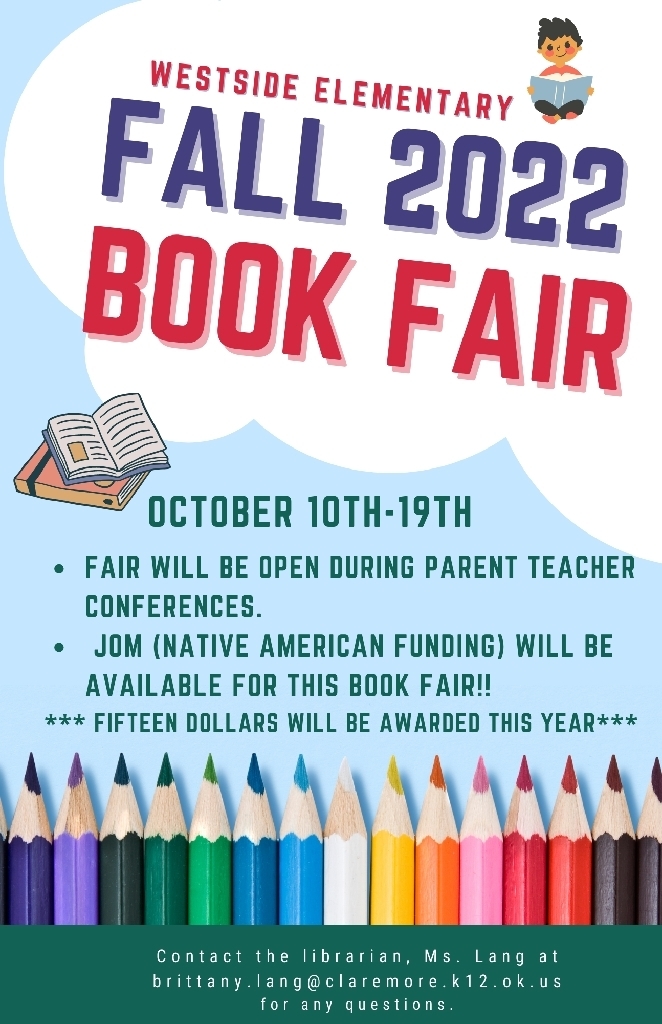 Small group learning is a big hit as these groups focus on the human body. These students spent lots of time identifying bones, nerves, organs, and their functions. Student bodies were then traced and transformed. What a fantastic and informative project!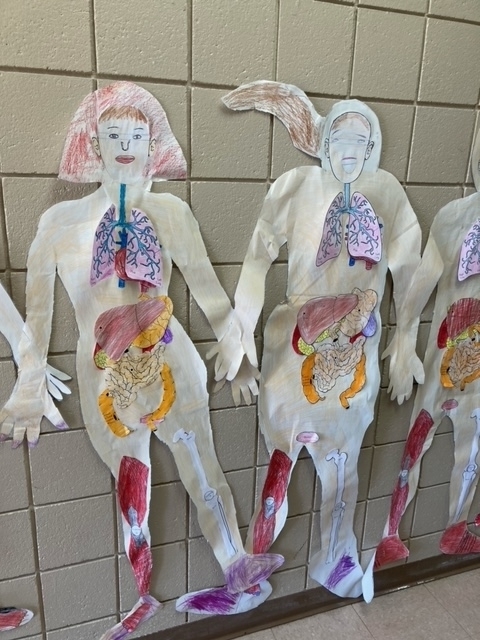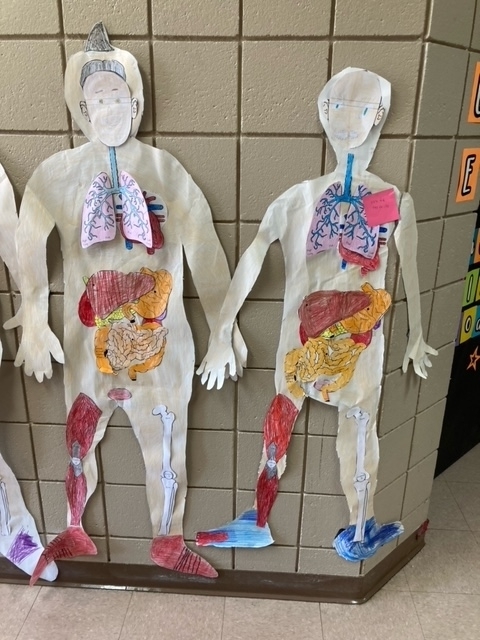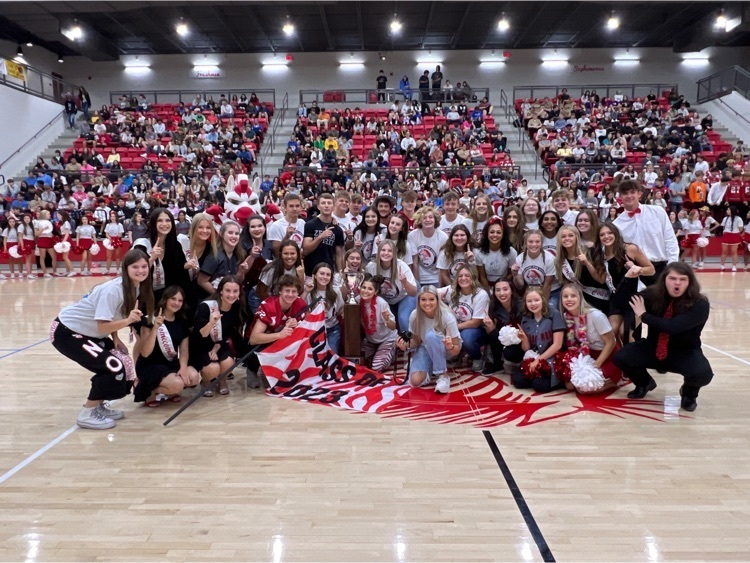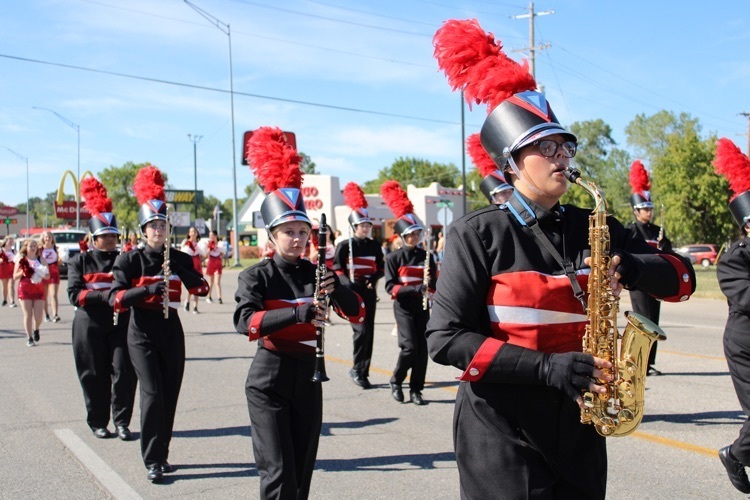 Westside students showed up to support and represent the Zebras during the annual Homecoming Parade. What was your favorite part of the parade? #CPSZEBRAPRIDE