𝗗𝗜𝗦𝗧𝗥𝗜𝗖𝗧 𝗖𝗔𝗟𝗘𝗡𝗗𝗔𝗥 𝗖𝗛𝗔𝗡𝗚𝗘 𝗳𝗼𝗿 𝗗𝗲𝗰𝗲𝗺𝗯𝗲𝗿 𝟭𝟴𝘁𝗵. Claremore Public School will not have classes on December 18, 2020. This includes distance learning and in-person classes. Winter Break for students will begin 12/18/2020. The previous Distance Learning Day will now be a Professional Development Day for teachers. #CPSZEBRAPRIDE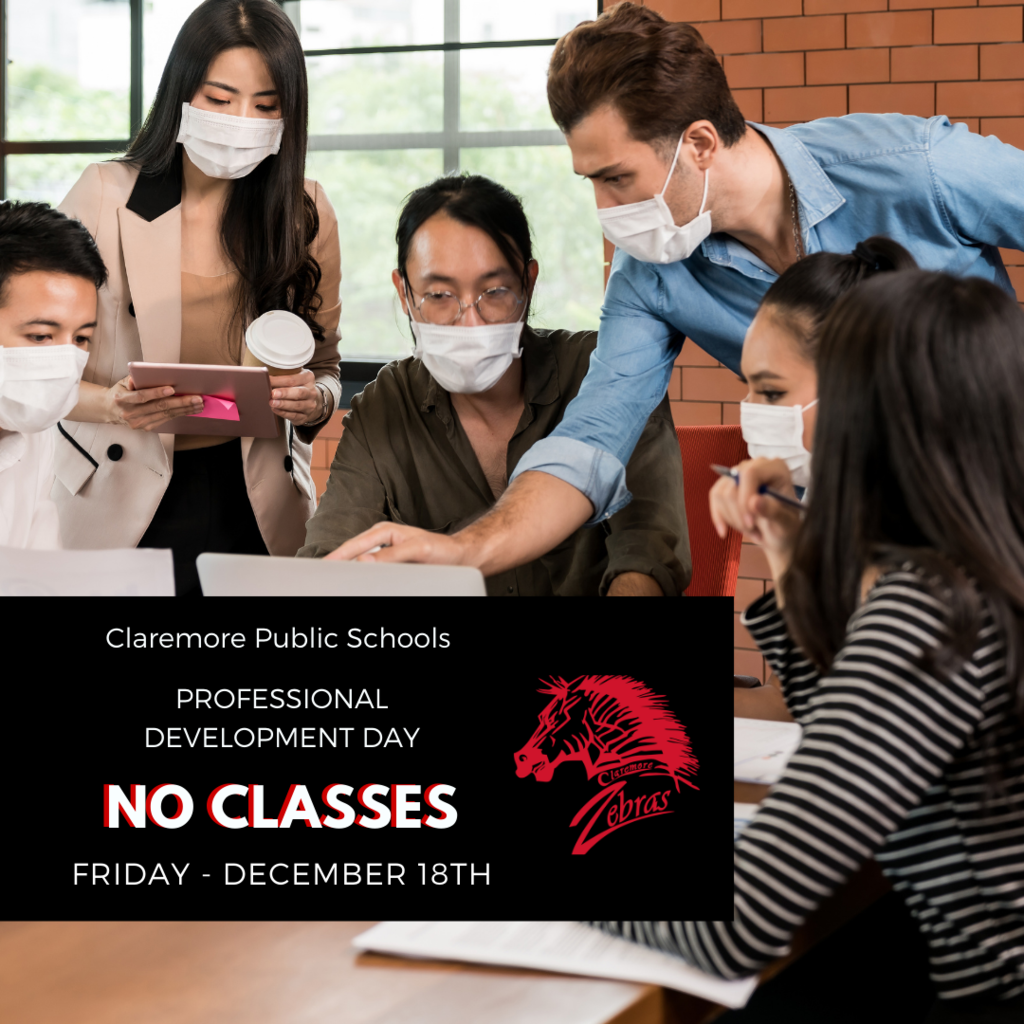 ✨Staff Spotlight✨ My name is Stacye Bacon. This is my 10th year to teach. I taught for 5 years at Tulsa Edison, 1 year at East Central, and this is my 4th year at Will Rogers Junior High. I love it here! I am teaching with some amazing people! Currently I teach Reading and I am the EL Teacher. I love it! This year is challenging, but we are all working hard to make the best situation for all of our students. At home, I have been married to my husband for 20 years. We have six amazing kids. Their ages range from 24 to 11. (3 Gals and 3 Guys!) We have one fantastic cat! We love to go on vacation, watch movies together, walk, and hang out! We love to have bake-offs at the house! We love sports too! I may be too loud at some sporting events, but that's because I just care sometimes too much! I love Claremore so much, and I hope to live here for a long time to enjoy this district and this community! #CPSZEBRAPRIDE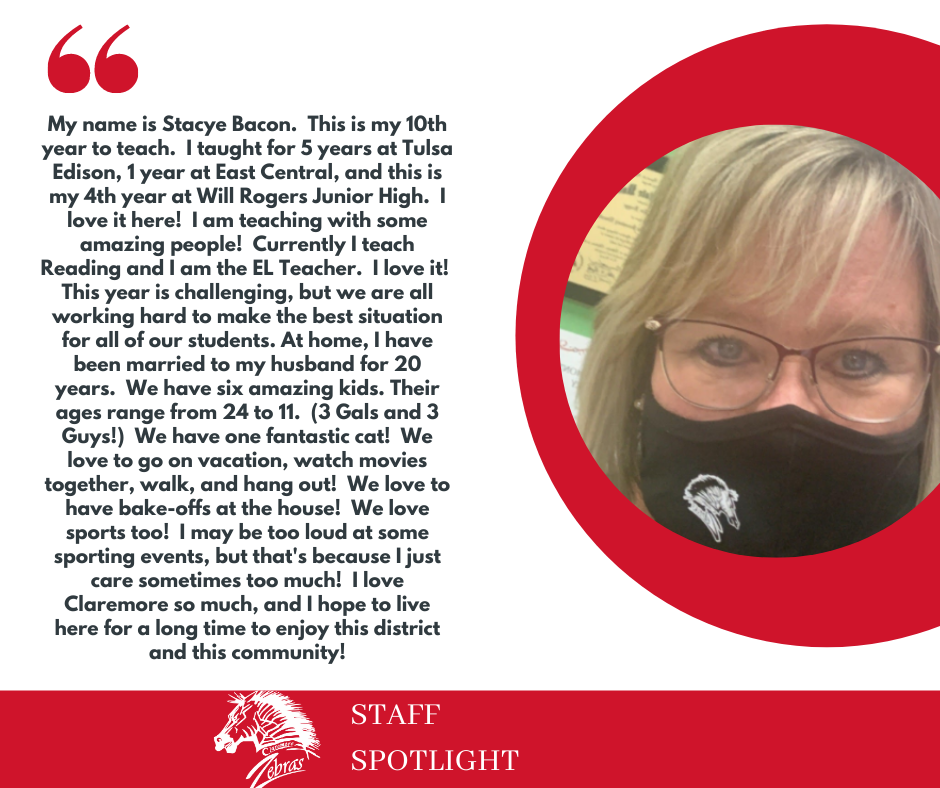 Show your SCHOOL SPIRIT! We will be putting in another order for our WRJH SPIRIT WEAR on Dec. 7th. Order forms are in the office or you can print out an order form and send it with your student. #CPSZEBRAPRIDE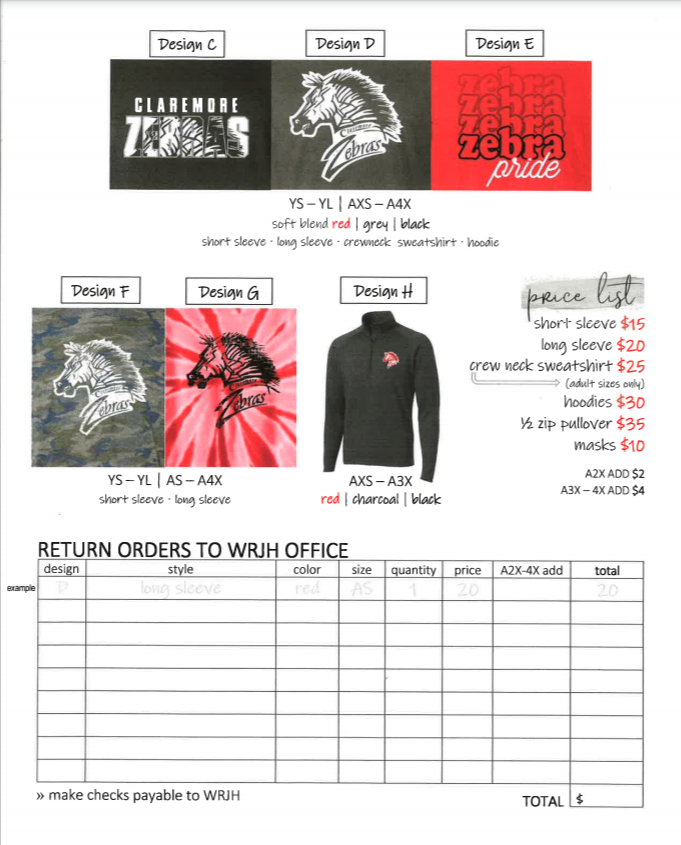 🚀Space "TaterNauts" & The Science Behind Spacesuits🚀 Mrs. Rahn's STEM class investigated how the layers of a space suit project astronauts from extreme conditions outside of the International Space Station or on the Lunar surface. Using the engineering design process, they participated in a simulated spacesuit design challenge to create a suit that protects their "TaterNauts" from micrometeroroids and orbital debris. Students' spacesuits were also judged on design and style. #CPSZEBRARPRIDE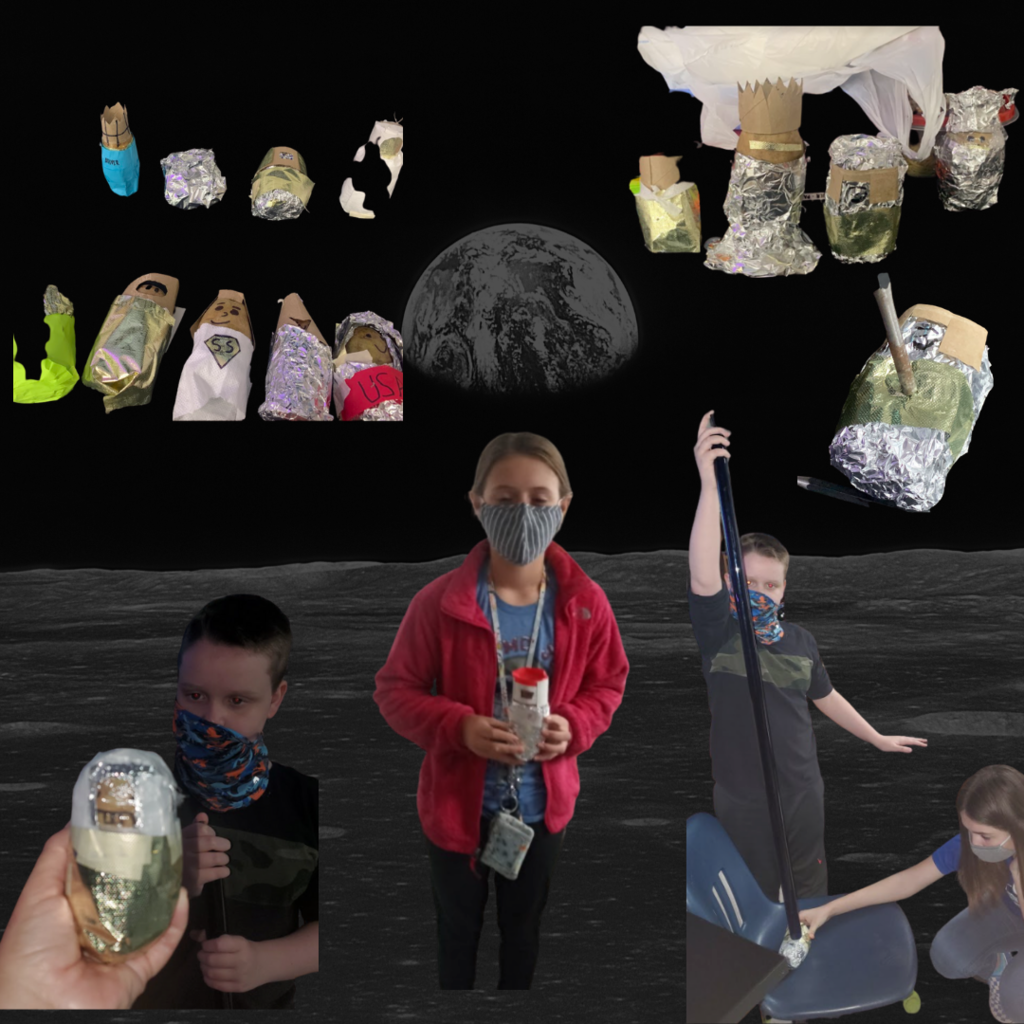 PUBLIC SERVICE ANNOUNCEMENT Rogers Co Health Dept. is now testing without appointments. Drive-through testing is available Monday through Thursday from 3 - 4 PM and Friday mornings from 8:30 - 9:30 AM. No cost and no insurance needed. Must wear a mask and stay in the car. Renetta Harrison, MHR, CEP-Health Educator Rogers County Health Department 2664 N Hwy 88 918-341-3166- office CPS #WellnessWednesday

It's #TechTipTuesday Claremore is a Google School, and the Google Workspaces Suite offers many useful tools to complete homework assignments and teach students. One of the most useful options is the Google Chrome Sync feature which keeps all bookmarks, links, and a user's account information synced across all the devices. This week's #TechTipTuesday will show users how to turn on Chrome Sync, so everything follows the user across all devices! Facebook:
https://www.facebook.com/ClaremorePublicSchools/videos/682043512514530
YouTube:
https://youtu.be/QPRTYhLI31g
#CPSZEBRAPRIDE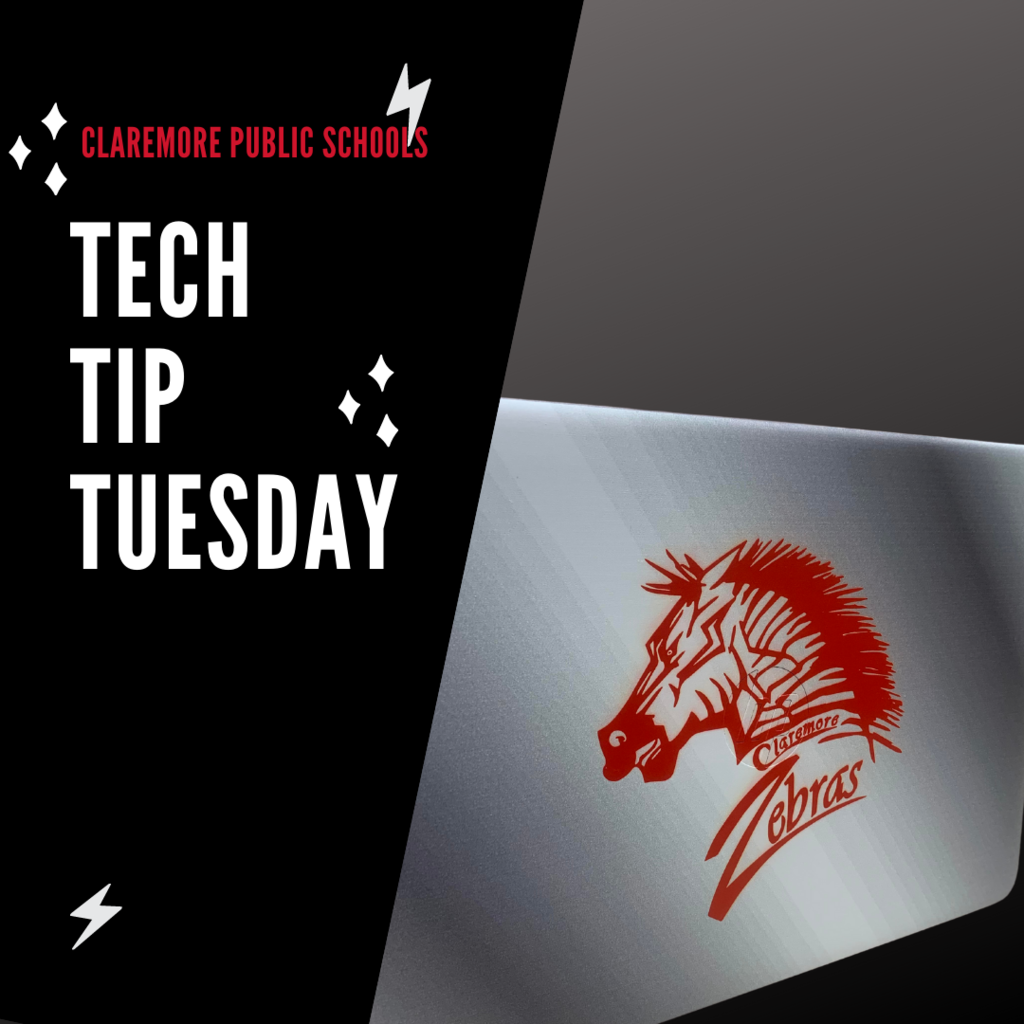 💡This week in 6th grade science is the LIGHT LAB.💡 Students learn about how objects react to light. Objects can absorb, reflect, refract, and/or transmit light. #CPSZEBRAPRIDE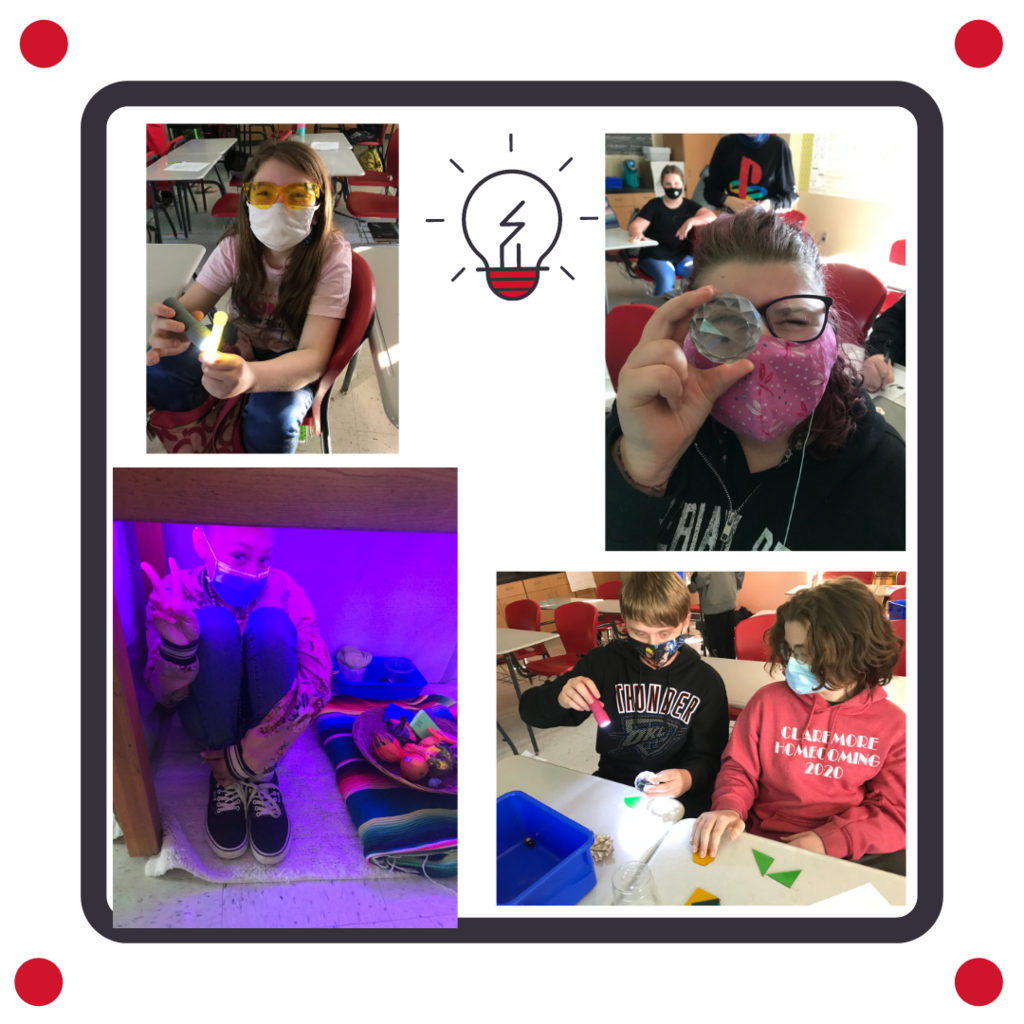 C O N G R A T U L A T I O N S to our November students of the month: 6th: Keaton Ballard and Preston Watson 7th: Madalynn Spencer and Tyler Osgood 8th: Nevaeh Johnson and Caden Story 🎇We are so proud of you!🎇 #CPSZEBRAPRIDE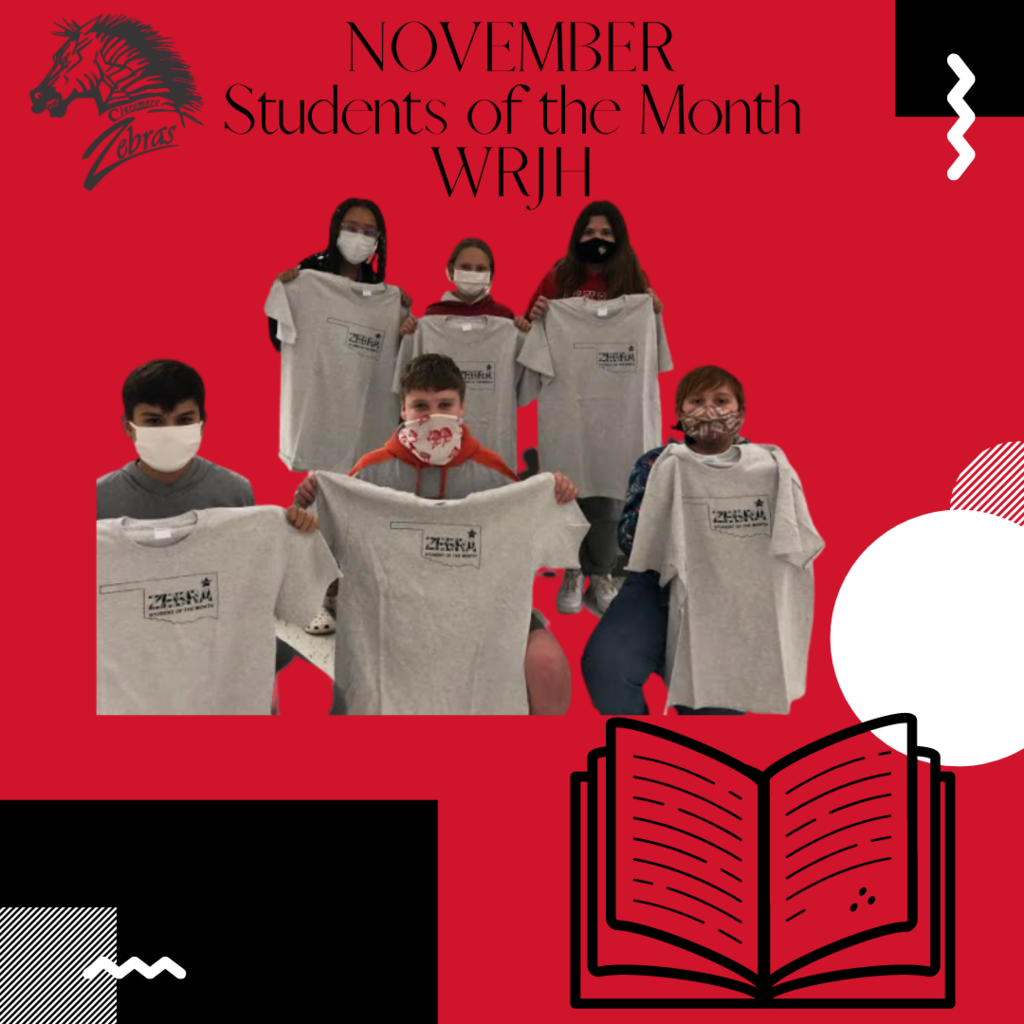 😷Masks are a big part of the 2020 school year! Why not tie (dye) them into a science lesson? Our 7th grade science students are learning about the physical property of solubility. Students are tie-dying masks with markers to illustrate this. #CPSZEBRAPRIDE

Substitute teaching is a remarkably rewarding and worthwhile career path for people from many different walks of life. As a sub, you get to work with children, set your schedule, and experience many different educational opportunities. Are you thinking of teaching? Substitutes can acquire experience, develop transferable skills, and improve your chances of landing a full-time job. Of course, it's is also a way to give back to your community and make a difference in the lives of children. Join the ZEBRA family by applying to be a substitute teacher. Contact 💻
www.kellyeducatinoalstaffing.us
or call 📱 918.461.0357. Minimum Requirements: ✅ Must be at least 18 years old ✅ Have a High School Diploma ✅ Must pass the OSBI background check #CPSZEBRAPRIDE

What are the properties of matter? Just ask Mrs. Boyd's Science class. Her students are learning about the properties of matter by testing their conductivity, mass, volume and other properties. #CPSZEBRAPRIDE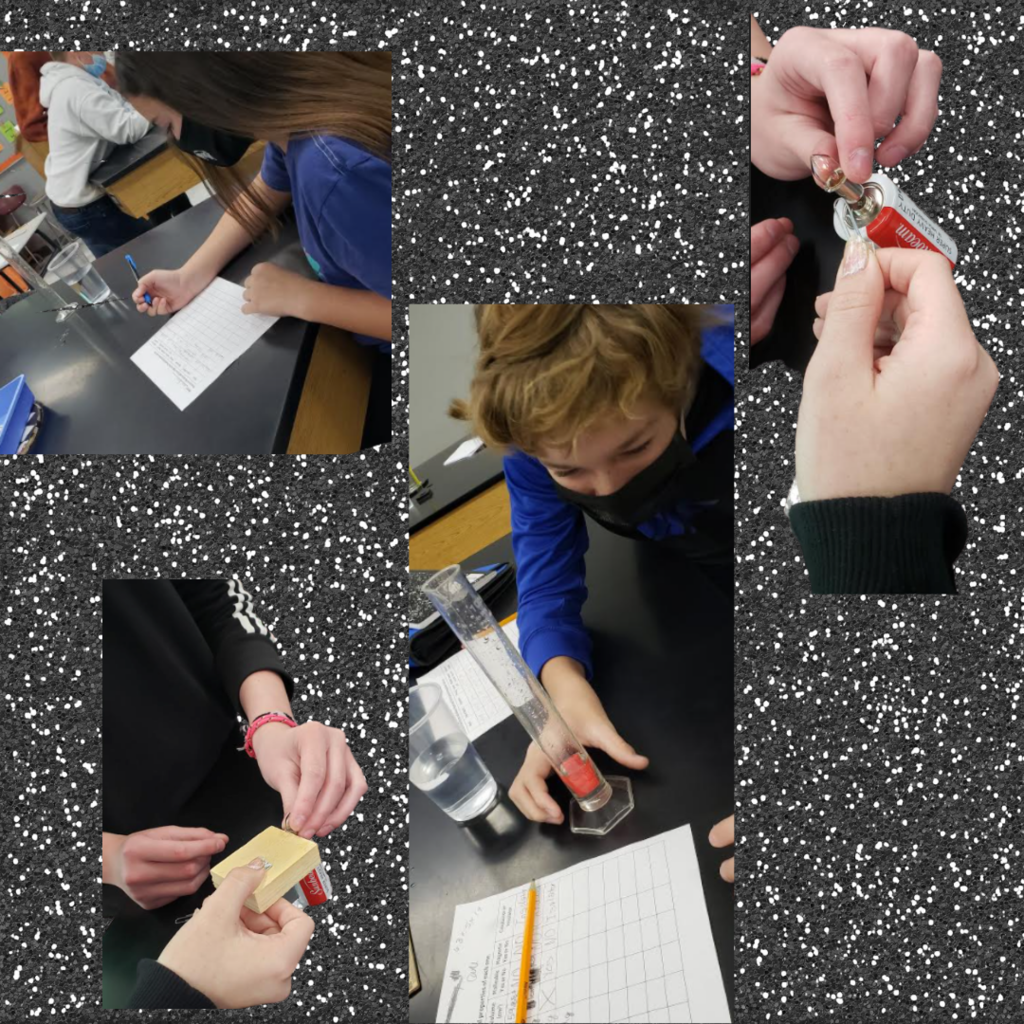 This year has been filled with chatter of how hard 2020 has been. And, that is undoubtedly true. But, as we observe Thanksgiving today, let's remember there have been moments of wonder, beauty, and celebration in 2020 as well. We have met new people and learned new skills. We experienced new ways of seeing the world, impacting lives, and helping others. Let's not forget the cherished time spent with family. And, maybe, just maybe, these tough times have allowed us the sacred opportunity of growing. One of the most beautiful things is how people have come together to support each other. Drive-by birthday parties, companies sharing resources for free or at discounts to help educators do great work even though they were facing the unknown. Parents sending extra hand sanitizer, tissues, and gift cards to show their support and love for teachers. Restaurants feeding first responders and healthcare workers. These moments have been inspiring. Yes, there have been some gruesome moments in our world this year, but there are moments that are worth holding onto with a very tight grip. Let's be great curators of the moments deserving our attention. We may not be sitting around the table together, but we do hold each other in our hearts and consider each of you a blessing in our lives. #CPSZEBRAPRIDE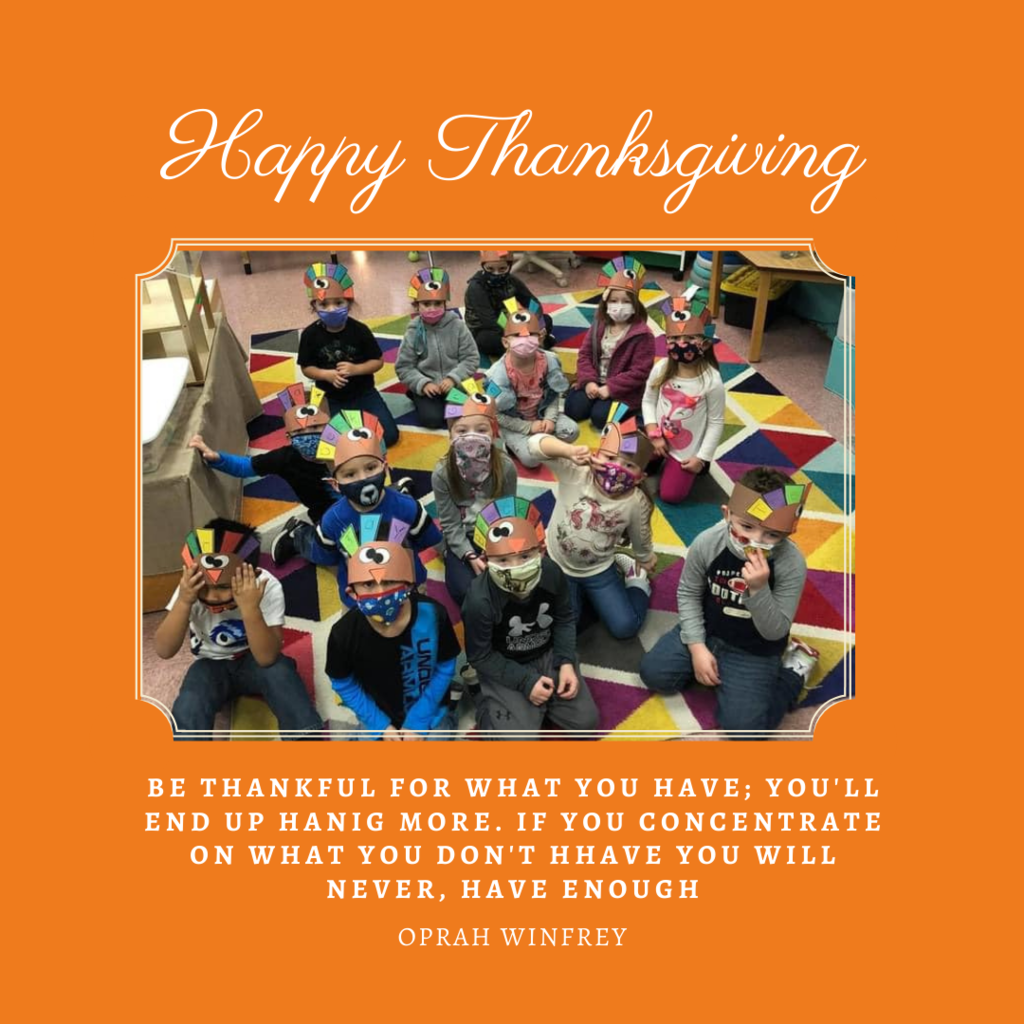 🦃 No school November 25th - 27th for Thanksgiving Break. 🦃 As you celebrate, please make safe decisions to help reduce the spread of COVID-19: 👐 wash your hands, ↔ watch your socially distancing, and 😷 wear a mask when you are around others. 💖 Particularly during this holiday season, we are thankful for the opportunity to serve you, your family, and our community. #StaySafeStayInSchool - we look forward to seeing students again on Monday, November 30. #CPSZEBRAPRIDE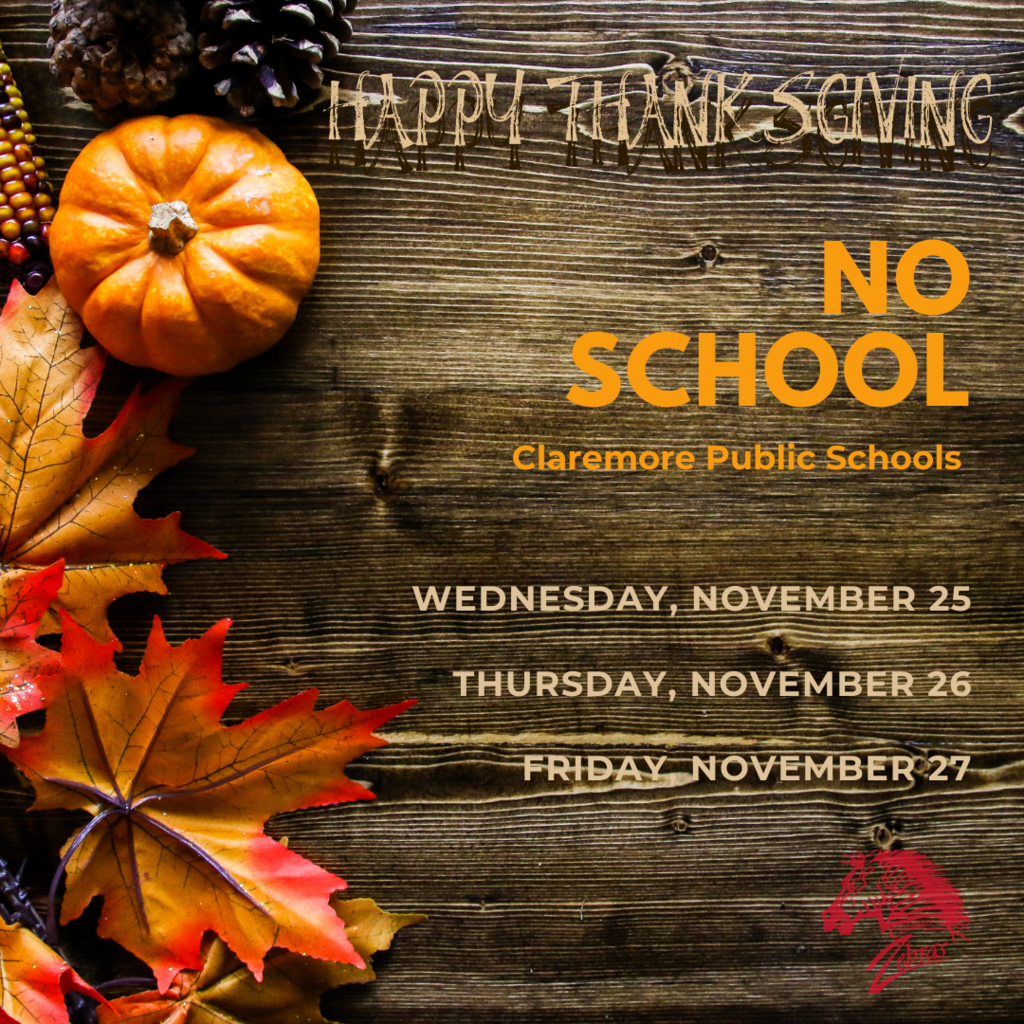 WIN (What I Need) class is a 30 minute class where all students have an opportunity to have targeted learning time based on their needs. During WIN, Mrs. Rahn's students were creating their own math games using playing cards. One group came up with a game to simplify fractions and another group game up with a multiplication war game. They taught the game to others in the class. #CPSZEBRAPRIDE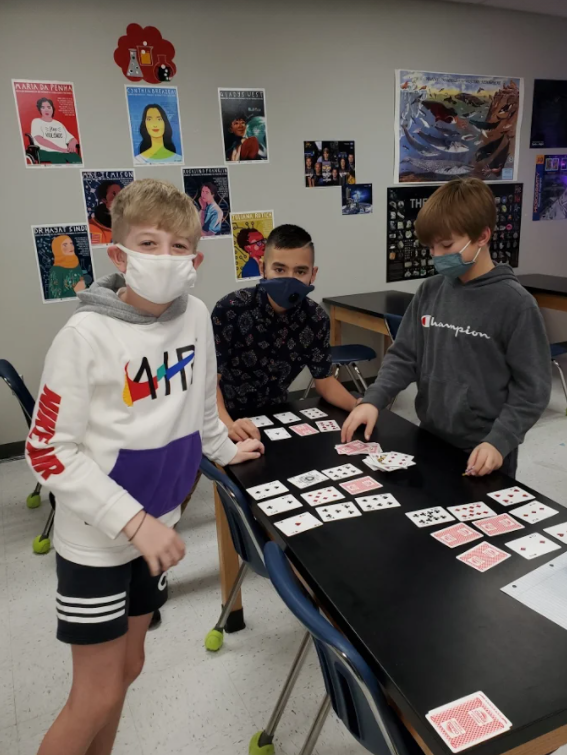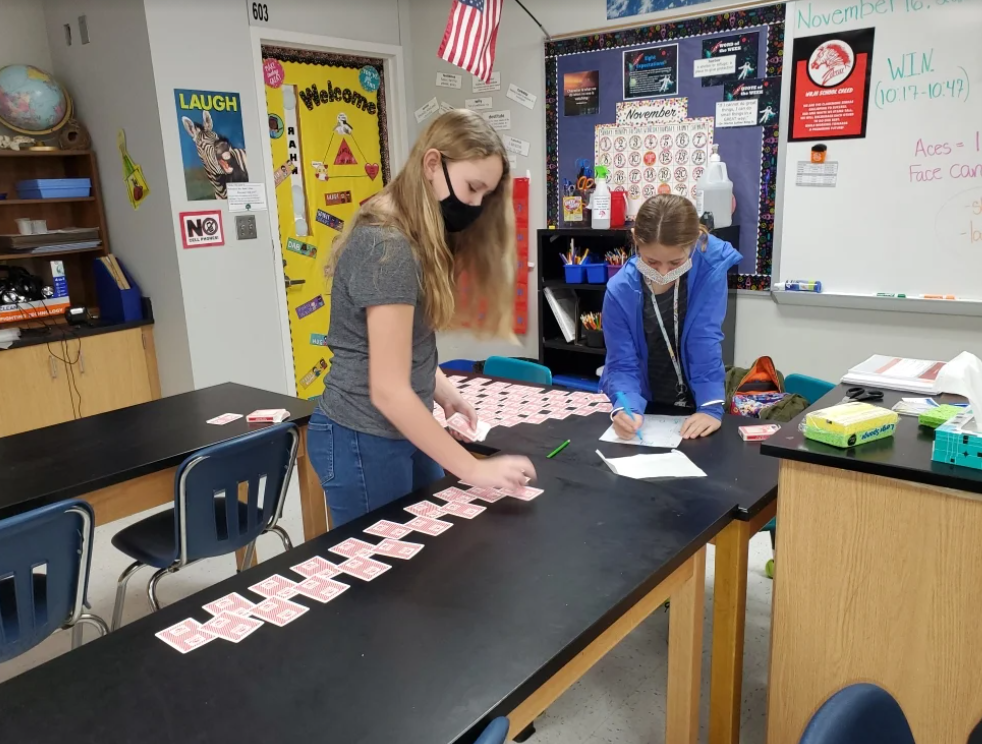 Claremore Public Schools is continually committed to developing an atmosphere of trust among parents and the community in our ability to provide not only a positive and enriching educational experience but a safe place for students to thrive. That is why we have partnered with @FamilyZoneUSA, a leading provider of cyber safety products and education, to ensure your kids are cyber safe while at school. Claremore Public Schools is already using Family Zone to block inappropriate content and to identify red flag search terms from students. However, students do need access to sites like youtube for institutional purposes. Once on those sites students can be exposed to content that may be questionable. It is important that caregivers monitor students when they are on their devices. As a parent or caregiver of our school district, you receive free access to the Family Zone Cyber Safety Hub, which includes articles, videos, courses, and more to help monitor and educate on various cyber threats, apps, etc. This week's #TechTipTuesday is access to this free service. Click "sign up" below to get ongoing materials and education from the platform we trust to manage cyber safety across our entire district.
https://claremorek12.familyzone.com/
#CPSZEBRAPRIDE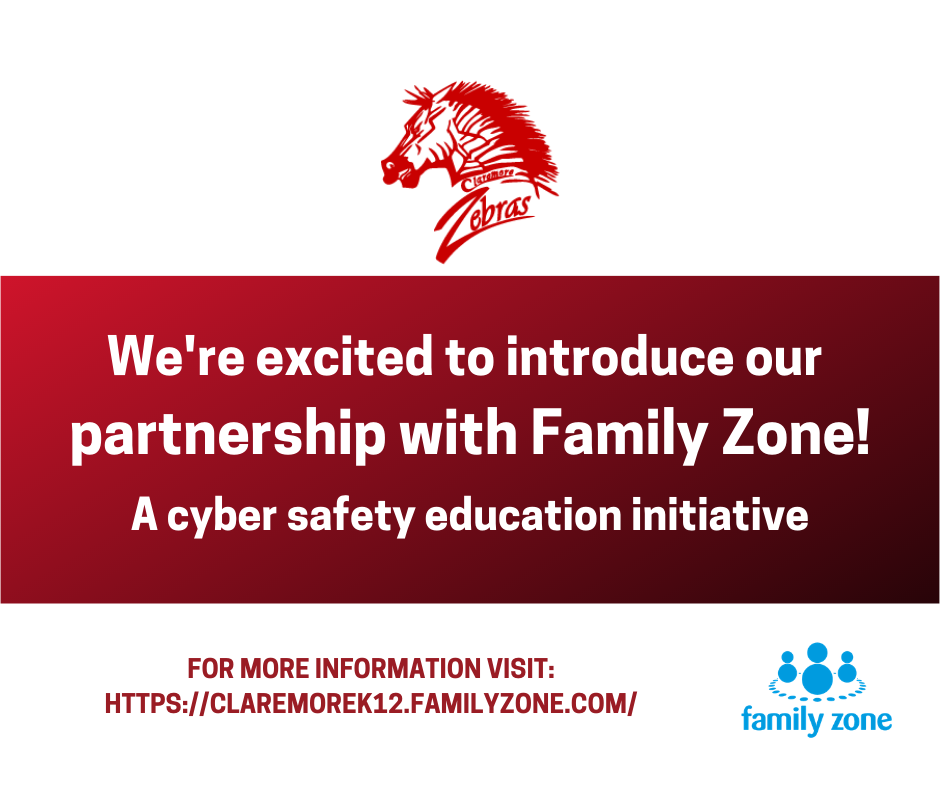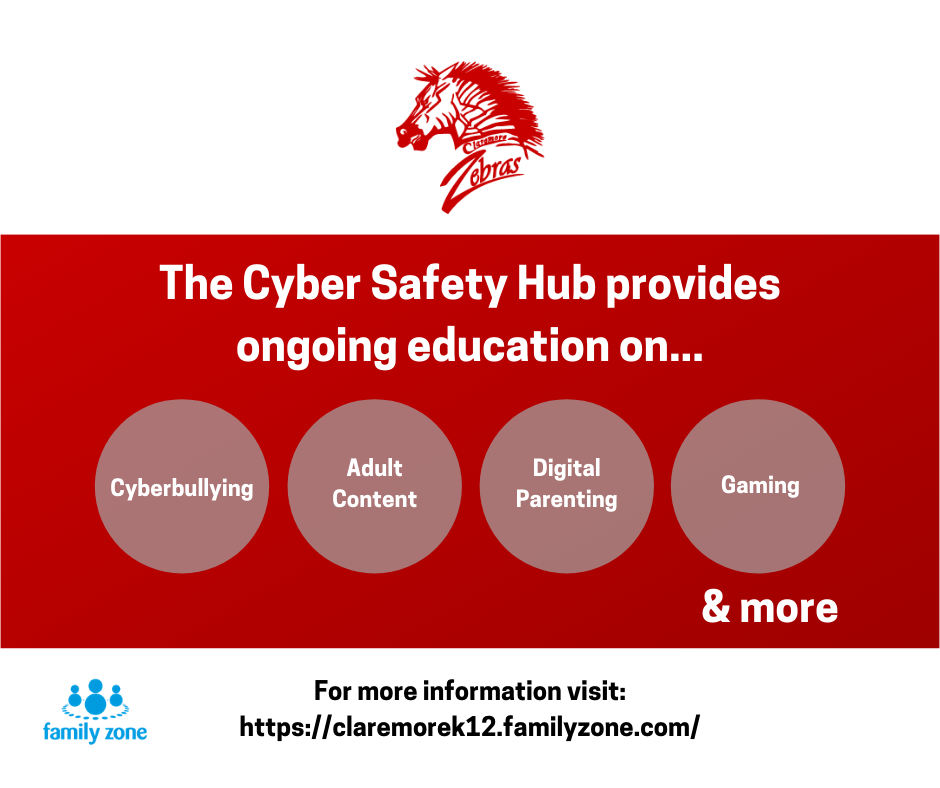 Traditional students that would like Holiday Weekend Meals please place your order by Tuesday (11/24/20). Pick up will be Wednesday 11/25/2020 from 10:30 AM -12:30 PM at the Enrollment Center located at 101 W 11th St.
https://forms.gle/qx3XdeRL6E4VTZ529
Janna Ragland Child Nutrition Claremore Public Schools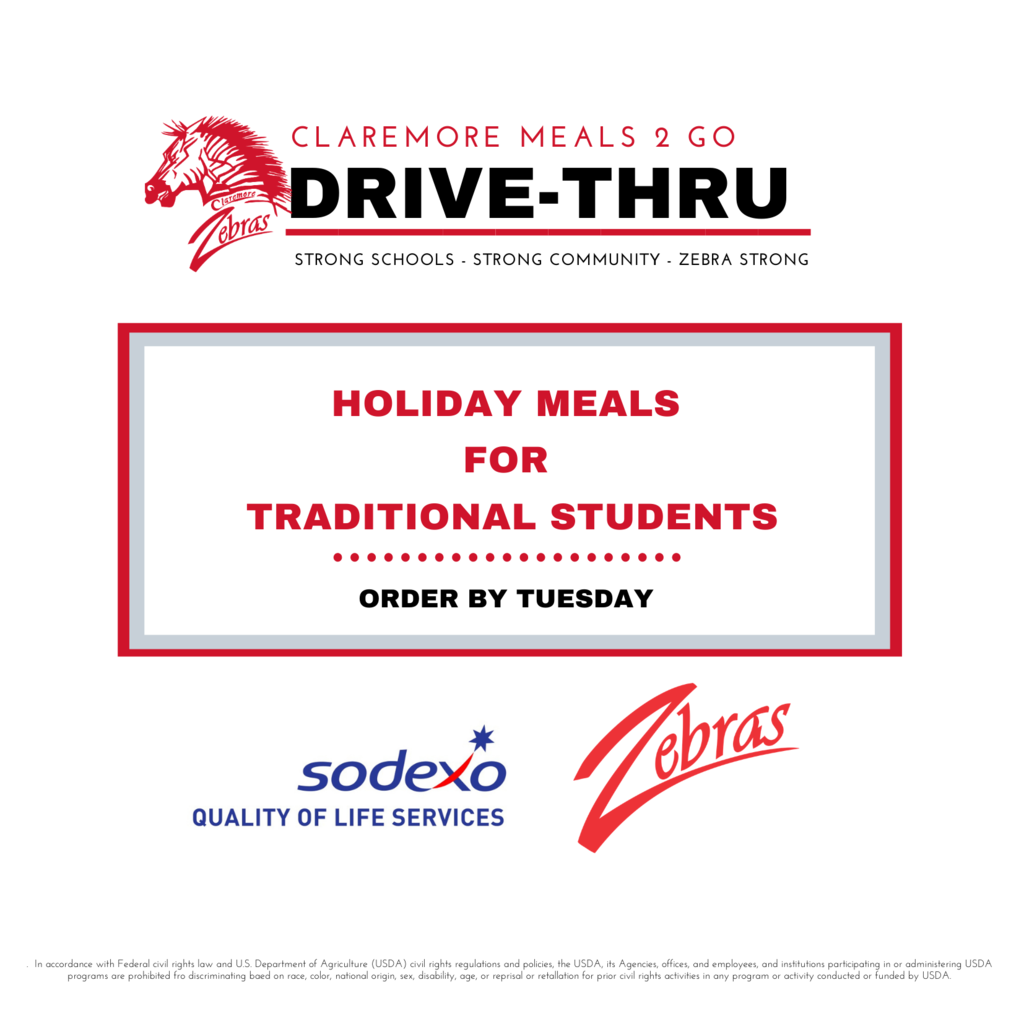 Need an extra gallon to take to your Thanksgiving holiday dinner? Go by and grab a gallon of sweet tea and lemonade from Chick-Fil-A! This month Chick-fil-A will donate $1 to the Claremore Public School Foundation. CPSF funds class and teacher grants district-wide. #CPSZEBRAPRIDE

✨Staff Spotlight✨ "My name is Jessica Lee and I teach English Language Arts for 6th and 7th grade at WRJH. My alma mater is South College in Knoxville, Tennessee where I earned a Bachelor's in Science for Elementary Education K-8. Teaching has been my career for 6 years, and this is my first year at WRJH. After many years in the military (GO NAVY!) I realized that I missed my home state of Oklahoma, so I am excited to be back where I feel welcomed, respected, and a part of the WRJH family." #CPSZEBRAPRDE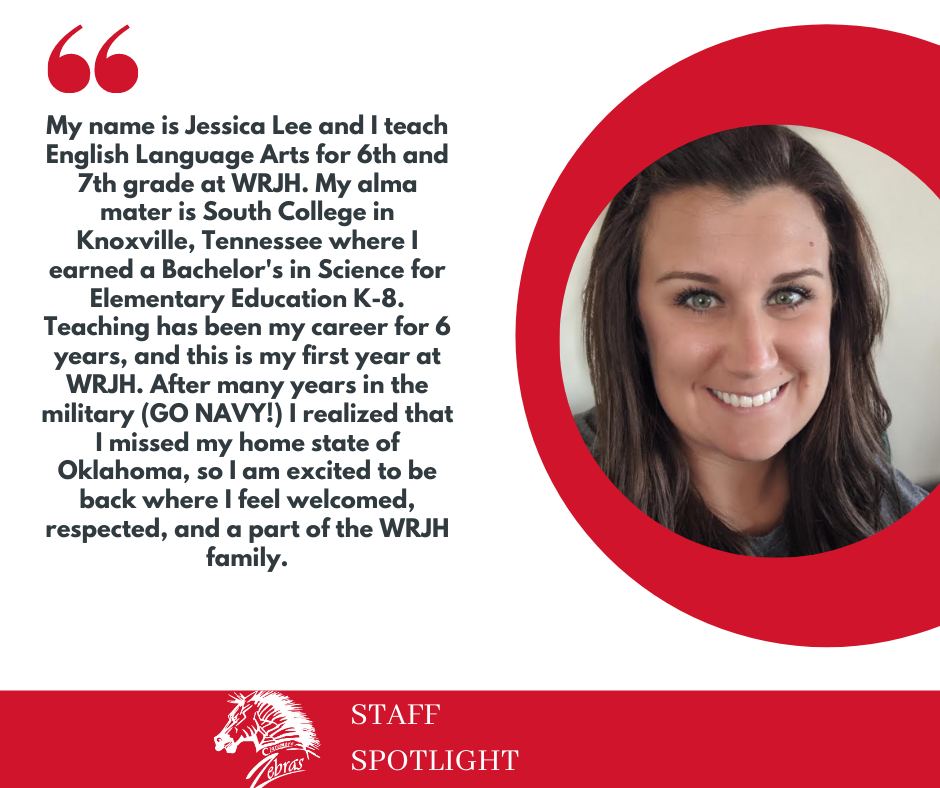 ✨Staff Spotlight✨ I am Andrea Steffey, a wife, a mom, a friend, and teacher. I teach 6th grade science. I went to school at OU-Tulsa campus. This is my 3rd year teaching. I love Claremore because the teachers are friendly and kind and the students truly do value one another as unique and special individuals and they are so SMART! #CPSZEBRAPRIDE

What will it stick to next?! Mrs. Tietz's High School Physical Science class started studying electricity. ⚡ Nothing is more fun than playing with the build up of electrical charges and balloons. ⚡🎈 #CPSZEBRAPRIDE