Join us for Walking PAL's on Wednesdays at 7AM at the St. Cecilia parking lot. Arrive at Roosa with plenty of time to eat breakfast! Must wear a mask. Contact Roxanne Bilby, PAL Project Director to enroll.
roxanne.b@volunteersforyouth.com
or 918-899-4004 for more information.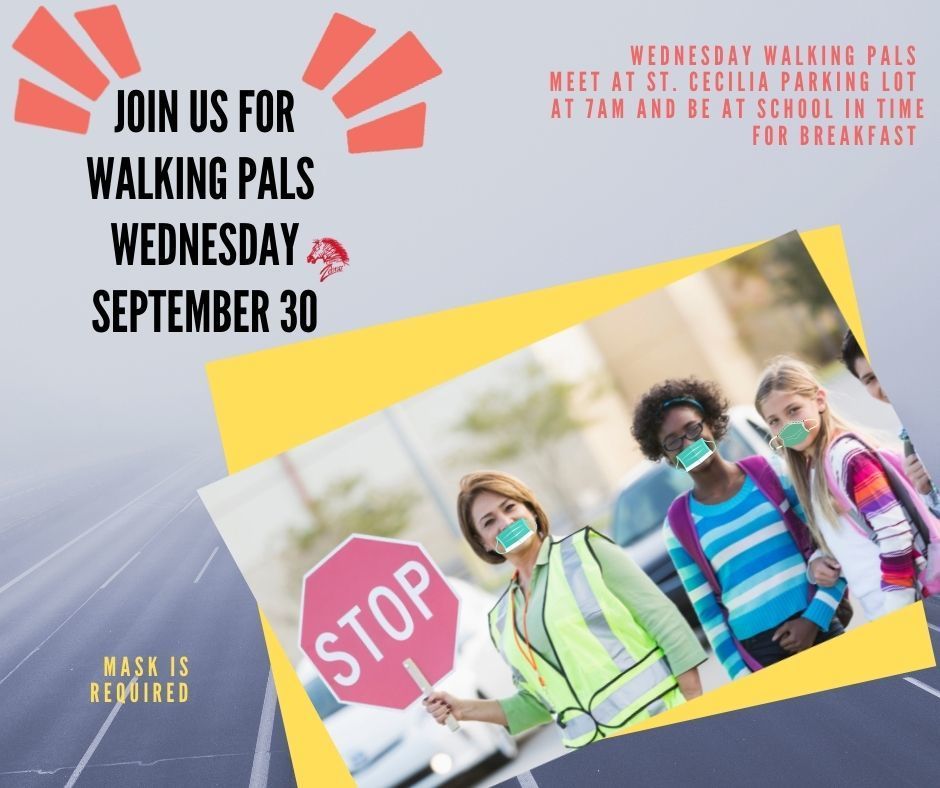 Let's all help support Payge Henderson a 3rd grader at Roosa Elementary by wearing Purple on Thursday, October 1. We can help raise awareness for Chiari, a serious neurological disorder where the bottom part of the brain, the cerebellum, descends out of the skull and crowds the spinal cord, putting pressure on both the brain and spine and causing many symptoms.
https://www.conquerchiari.org/index.asp
#CPSZEBRAPRIDE

Join us as Roosa Elementary, Mrs. Peters class presents this weeks edition of Rise and Shine, enjoy!
https://youtu.be/yC9d8qHem44
#CPSZEBRAPRIDE


What does the census mean for Claremore Public Schools? An accurate census count is the critical first step to helping educators address the needs of every child who walks through its doors. The census count only happens once every 10 years, and when young children aren't counted, the consequences can last most of their childhood. Claremore students deserve the very best and deserve to be counted. All federal funds are allocated from the U.S. Department of Education to states based on their census count. An inaccurate count could mean lower federal funds for Oklahoma students. This is our only shot for the next 10 years to get the census right. For more information, please visit the following websites:
www.okletscount.org
www.census.gov
Read more here -
https://www.claremore.k12.ok.us/article/298914


Wednesday Walking PALS are back! On Wednesday mornings a group will meet at 7 am in the St. Cecilia Church parking lot and leave by 7:10 am. The short walk down Sioux Avenue to Roosa gets the students to school in time for breakfast. Contact: Project PALS to enroll
roxanne.b@volunteersforyouth.com
#CPSZEBRAPRIDE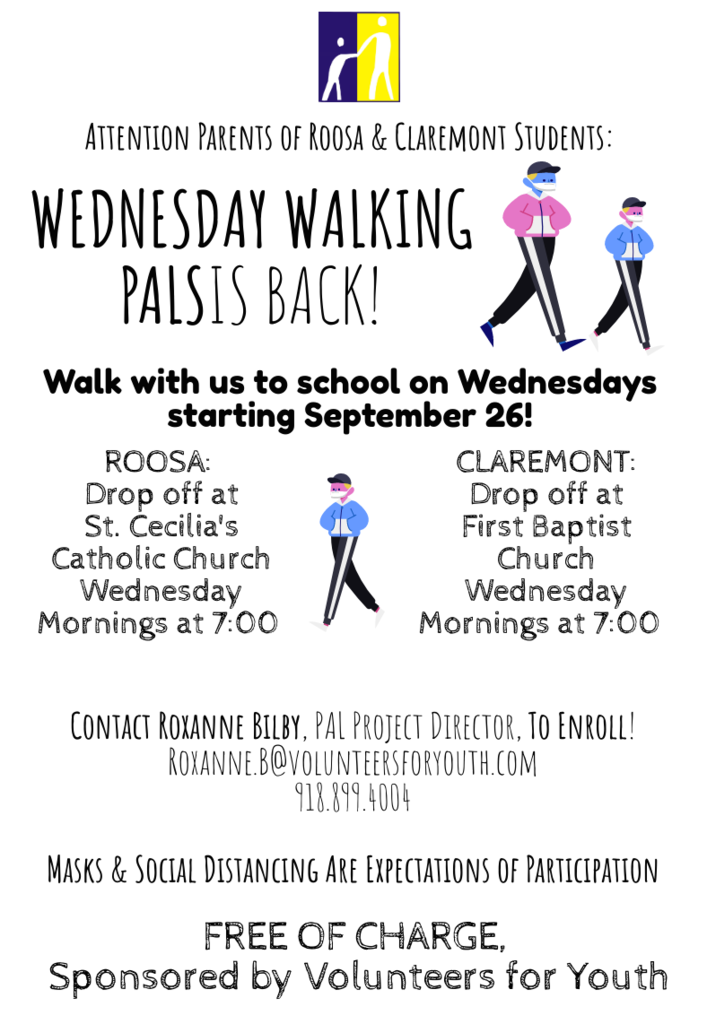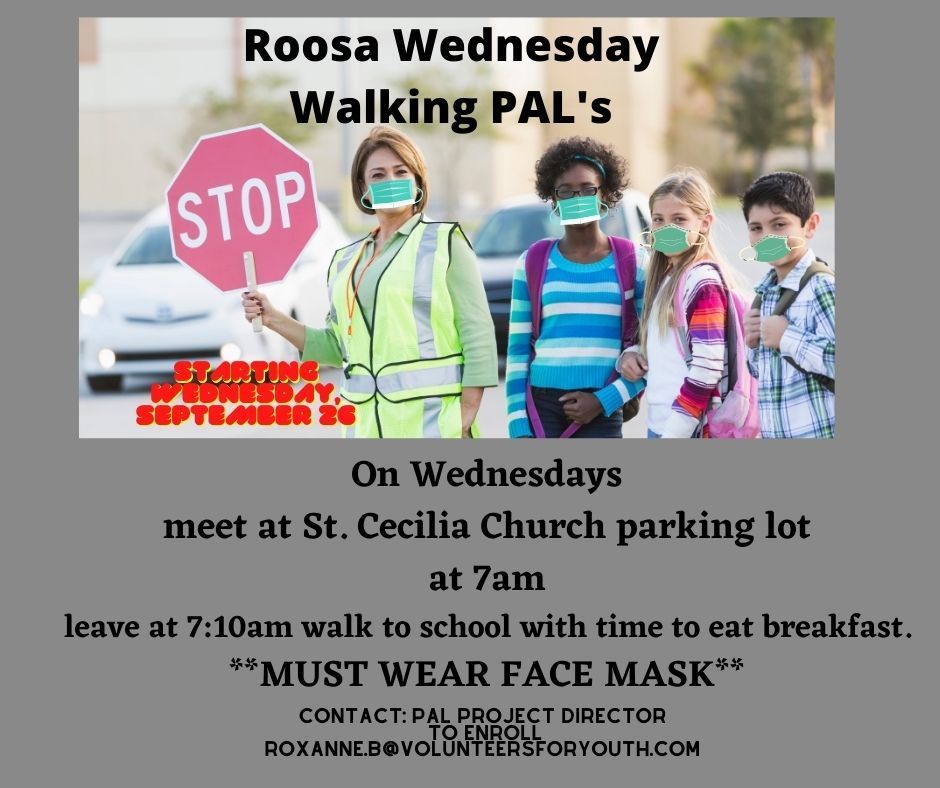 Looking for Spirit Wear? Look at these cool items the PTO has for sale! They will ship to your house! #CPSZEBRAPRIDE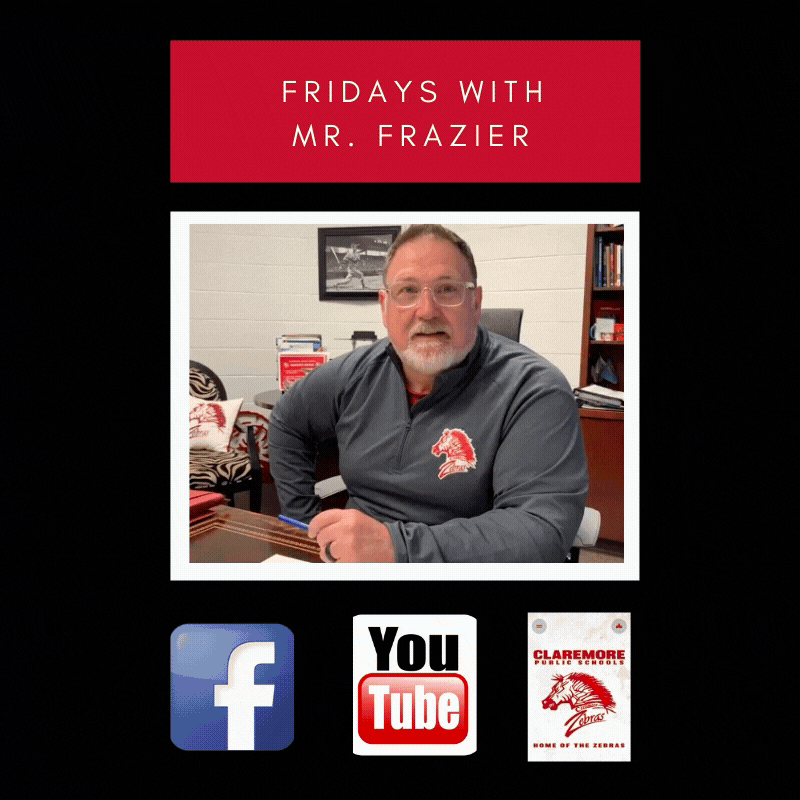 The 14-day Enrollment Options Trial Period Closes Wednesday, 9/9/20. Contact your school of record if any final adjustments need to be made from virtual to traditional or vice versa, by the end of the day. After this date, students will complete the semester in their current enrollment option. #CPSZEBRAPRIDE #Staysafetostayinschool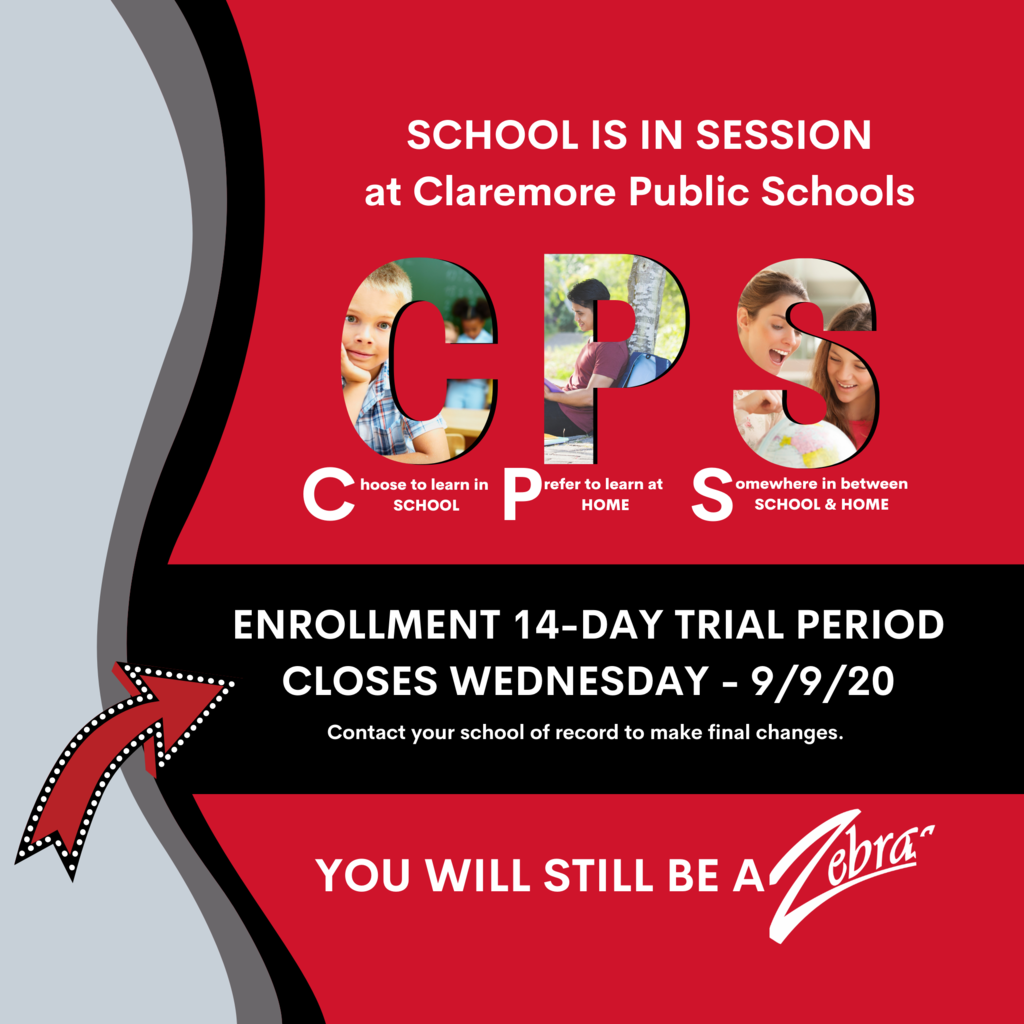 ALL STUDENTS EAT FOR FREE The USDA – in an unprecedented move, due to the pandemic – is going to make school breakfast and lunch available FREE to all children through December 31, 2020, but is subject to end earlier due to available USDA funds. Lunch and breakfast will be available free every day to all students 18 and under; effective Thursday, September 3. This means that even students who are not ordinarily part of the free or reduced lunch programs will also be included in these free meal distributions. Read more here -
https://www.claremore.k12.ok.us/article/302417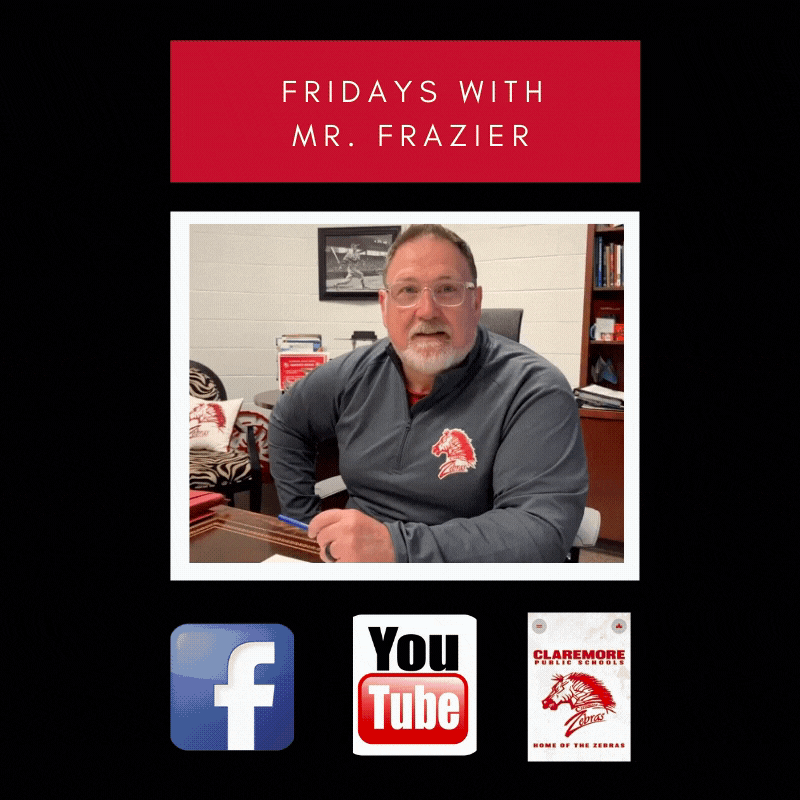 ROOSA DEVICE CHECKOUT: Reminder: if you haven't already, please complete the "Technology Device Policy & Procedures" form at
https://www.claremore.k12.ok.us/page/technology
(click on "Roosa"). After signing electronically, please send a $30 payment for the Protection Plan to your child's teacher. Fees are reduced if you qualify for free or reduced lunches. BOTH of these steps must be completed before a device can be issued to your child. Thank you!

🚩ZEBRA FANS Due to the uncertainty of the length of our sport's seasons, CPS will be splitting the student, adult, and family All-Sport passes into two seasons:🍂 fall and 🌻spring. 👪 Family passes are $100.00 up to five in the immediate household and $10.00 per person for each add on. Student and individual passes are $50.00 per season. These passes are good for all Junior High and High School home general admission - excluding tournaments, festivals, and play-offs. 🏈 Reserve football seats will be $50.00. Reserve seats and passes are non-refundable. → General Admission is $5.00 each for students and adults. → Passes may be purchased at the Athletic Office in the High School Gym. from 9:00 AM to 12:00 PM and 1:00 PM to 3:00 PM on weekdays. → All general admission and reserve seats will be socially distanced, and every other row utilized, your reserve seat may not be precisely last year's seat. Claremore Public Schools Athletic Dept. 918.923.4285 #CPSZEBRAPRIDE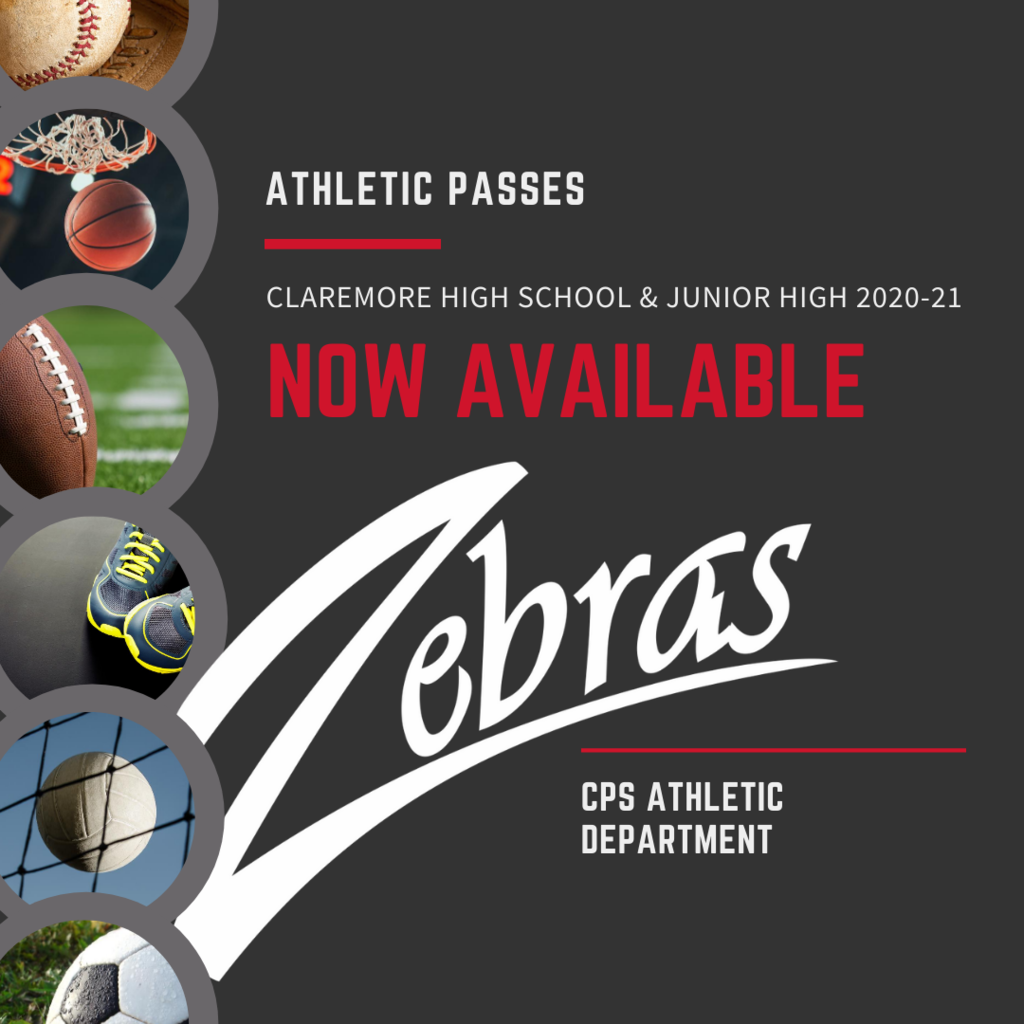 Bus 1 is being repaired and the substitute bus is bus 21, today.

Welcome Back! Let's have a MASK PARADE! Share a photo of your Back to School mask in the comments of the CPS Facebook page. #CPSZEBRAPRIDE #ZEBRASMASKUP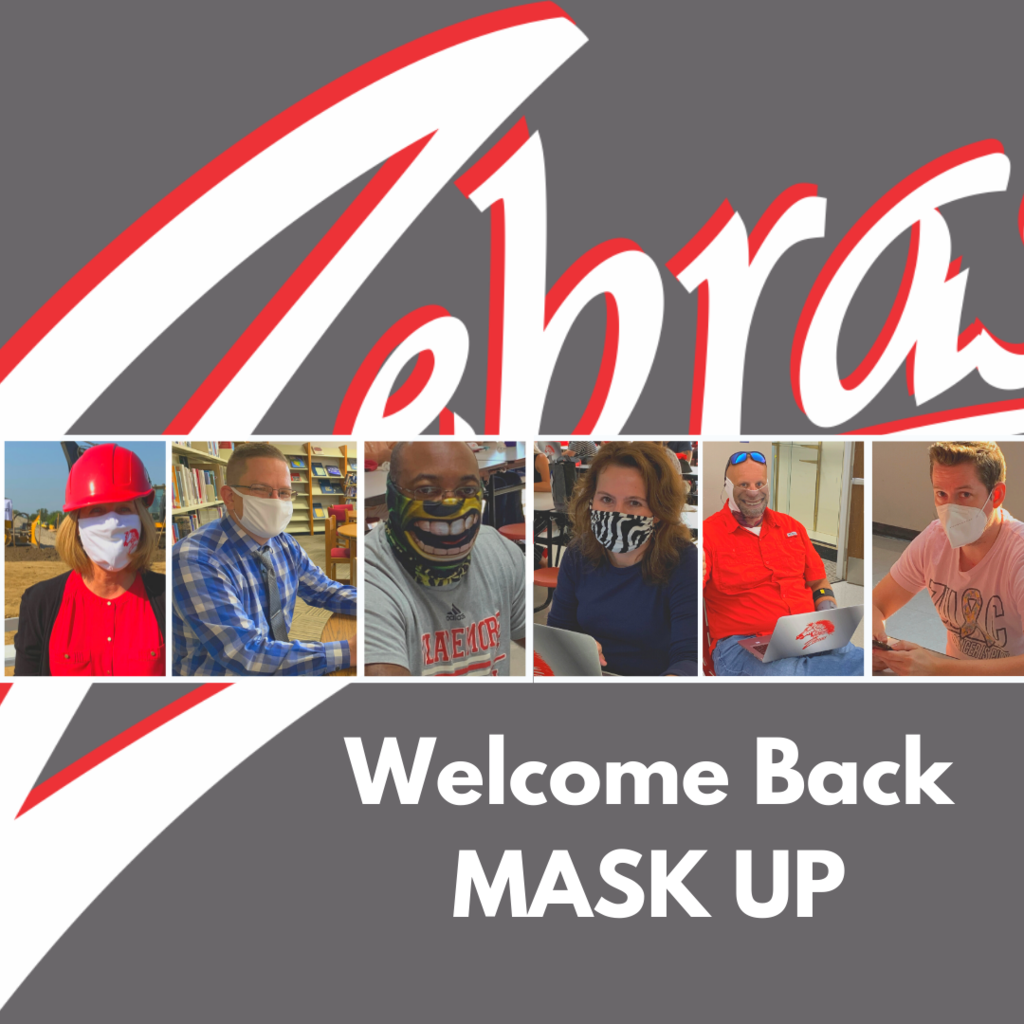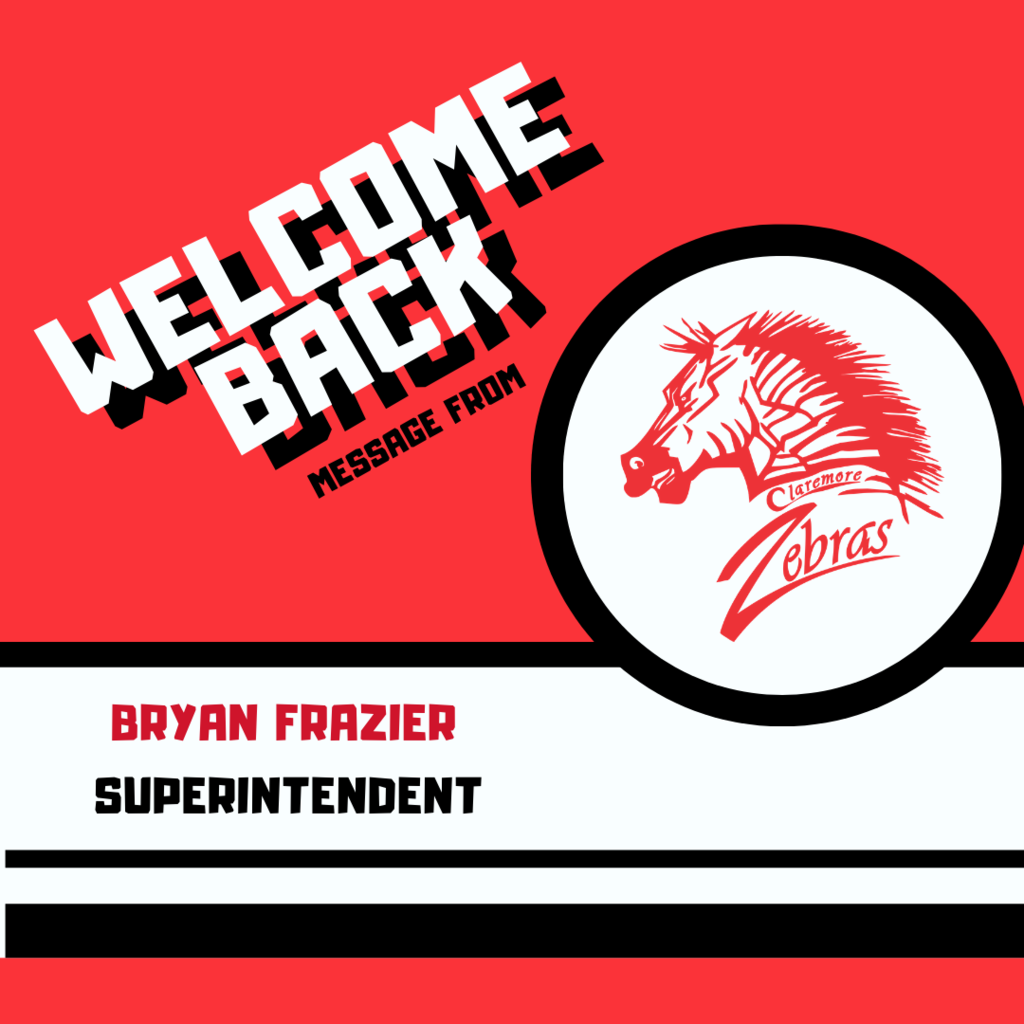 The technology department has reset student passwords to begin the year. If you have tried recently and have not been able to get into your email, use Pass1234 and then reset your password. You may need to update your Google account, as well.