5th grade STEM got busy with Forces and Interactions! The gravitational force of the earth 🌎 pulls an object closer to the center of the planet. Students used this knowledge to build a freestanding tower with random objects. #CPSZEBRAPRIDE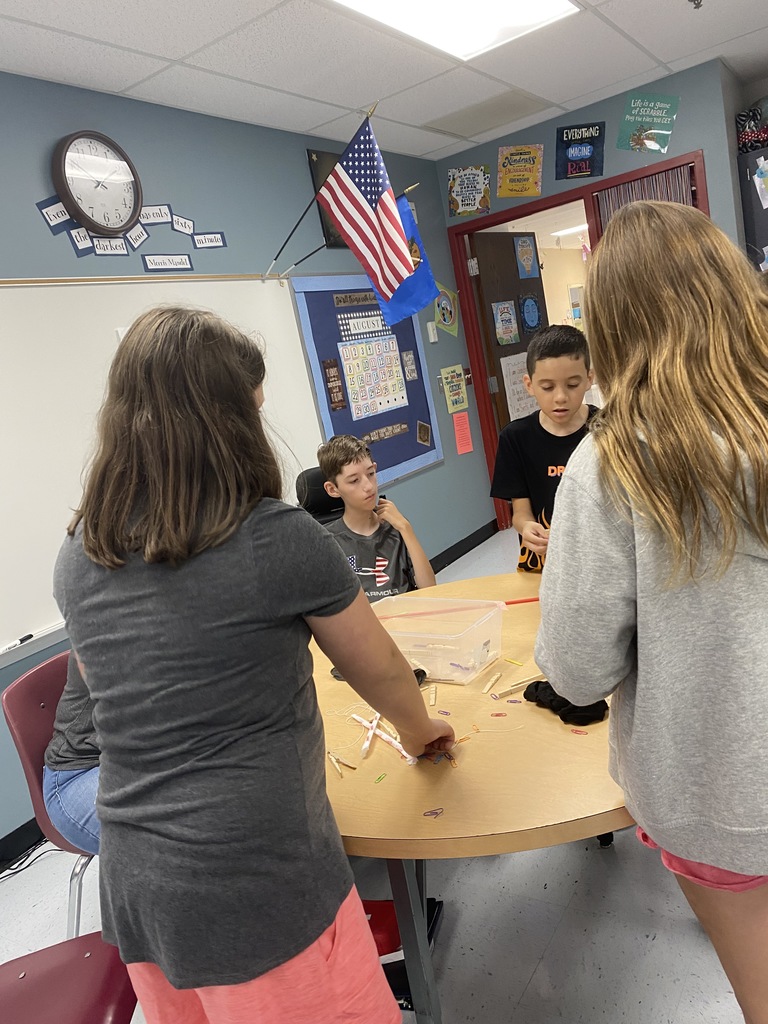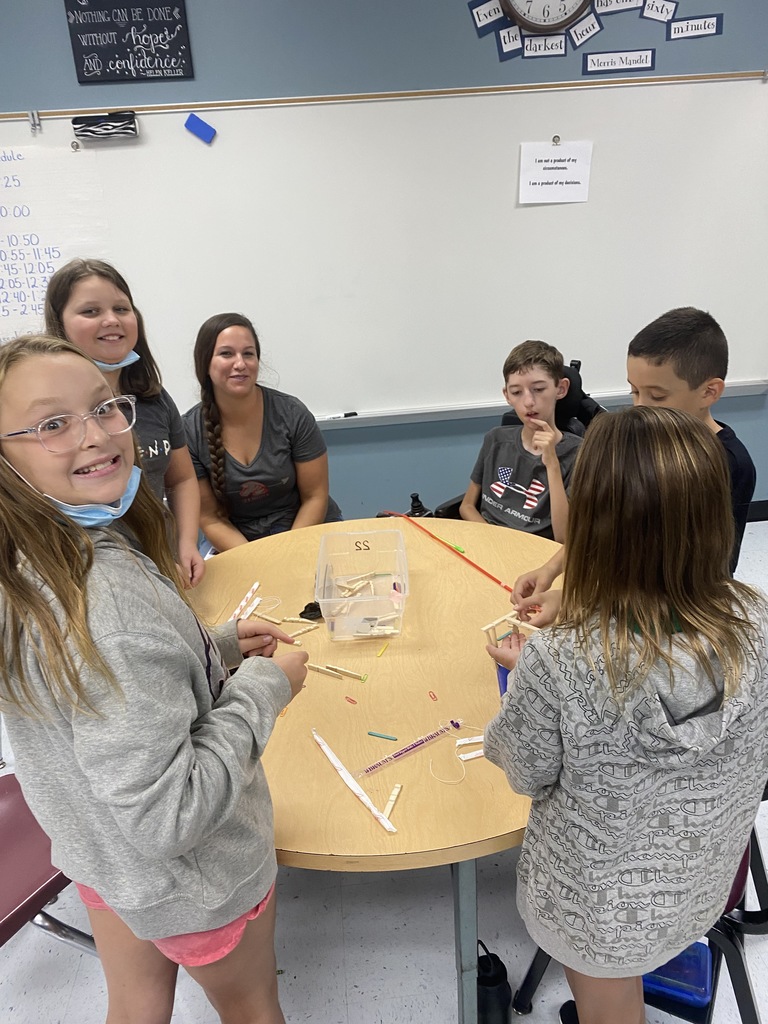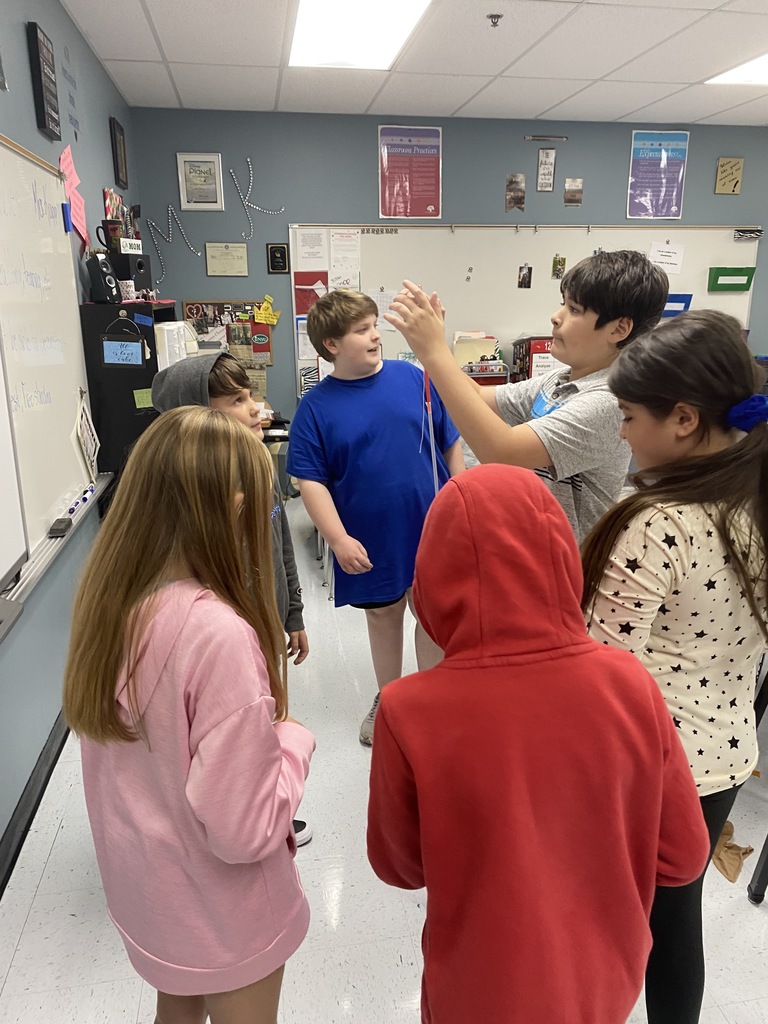 🚌 NOW HIRING BUS DRIVERS 🚌 JOIN OUR TEAM! Be the first smile our students see in the morning and the last smile they see as they head home. CPS is hiring bus drivers! We are looking for people who love kids, who value an opportunity to positively influence the lives of our students and see these young people as precious cargo. ▶
https://www.claremore.k12.ok.us/article/427405

Roosa Elementary started the first first day of the 2021-2022 school year today. Don't forget PLC Early Release Fridays BEGIN August, 27, 2021. We will be in school FULL DAYS August 13 & 20, 2021 #CPSZEBRAPRIDE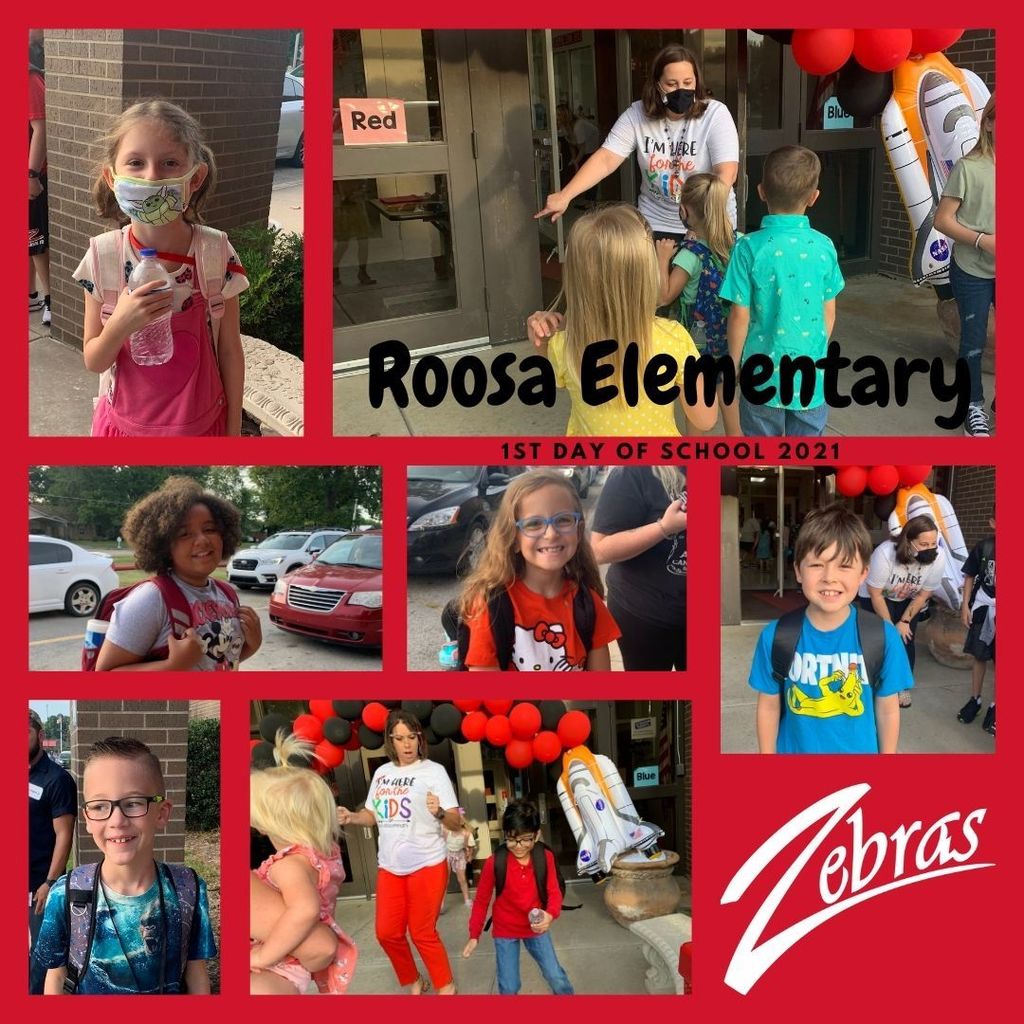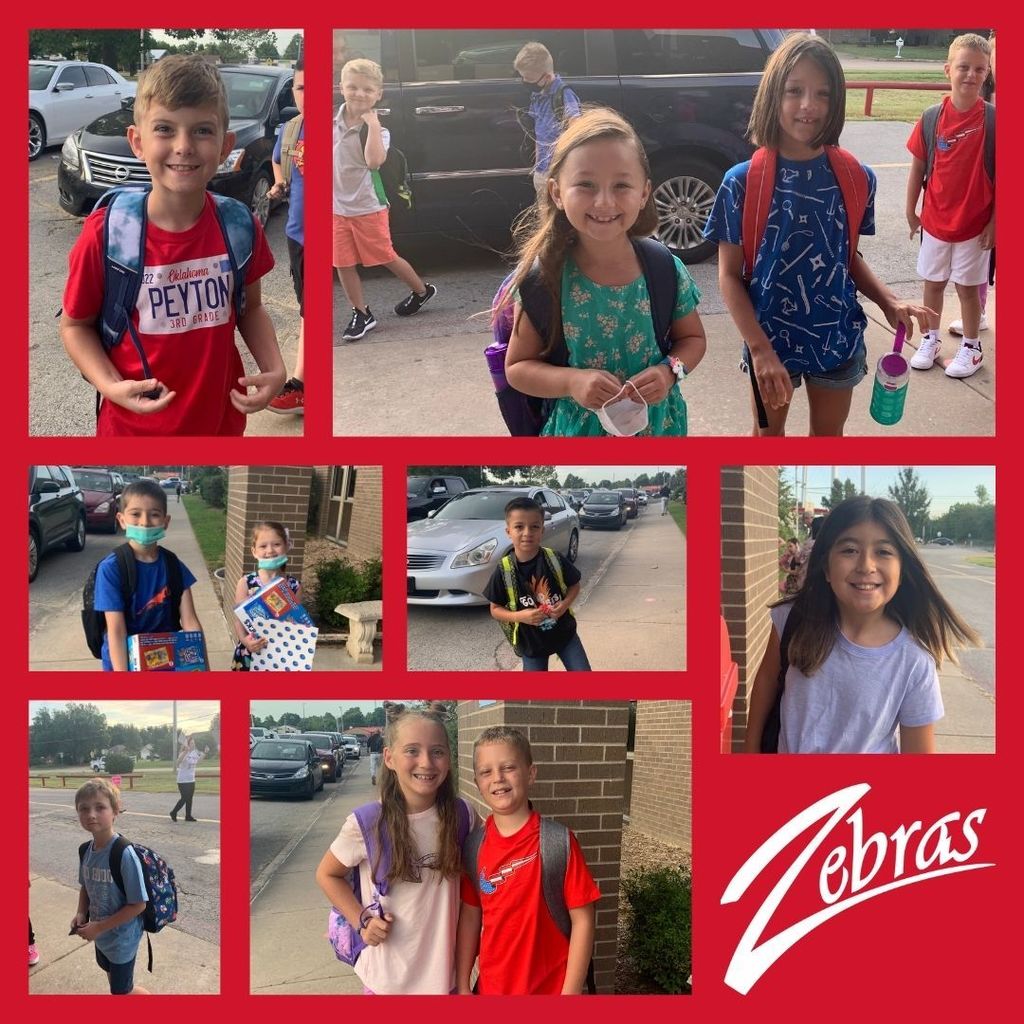 Just a reminder… our PLC Early Release Fridays BEGIN August, 27, 2021. We will be in school FULL DAYS August 13 & 20, 2021. #CPSZEBRAPRIDE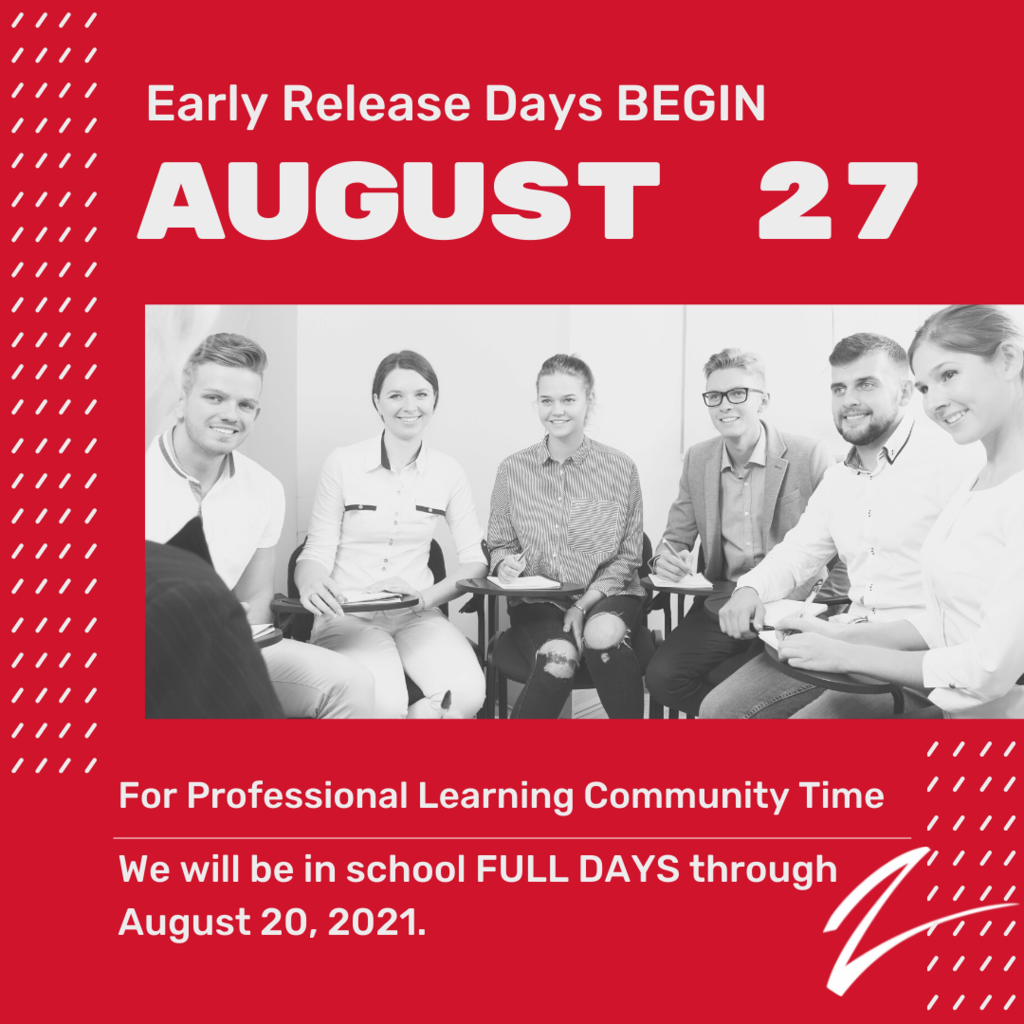 Fridays With Frazier... Welcome Back to School One thing we have learned this past year... Children need public schools! We are very excited to see you in the morning! ▶
https://youtu.be/TN8aXV31eqM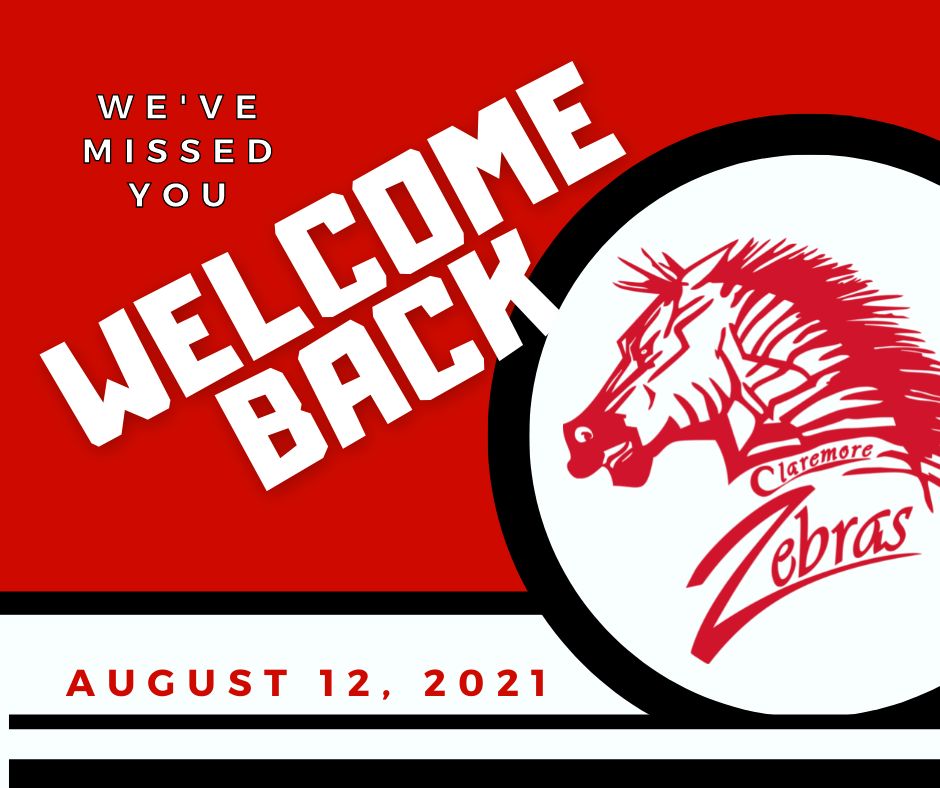 Claremore Public Schools will be distributing devices from August 11th - 13th, by appointment, to our VIRTUAL students. Acceptable Use Policy will need to be signed before you can take possession of this device. You will also have the option to purchase the annual Protection Plan for the device. The details of the plan are available through the MySchoolBucks app. You may pay electronically, on the link or in person when you pick up your device. Links are posted below and were sent to your emails. To expedite the process, you can complete the forms in advance of your appointment. 📅 Appointment Schedule:
https://calendly.com/claremoredevers/cvs-device-pickup?month=2021-08
📰 Acceptable Use / Protection Plan Online: myschoolbucks.com #CPSZEBRAPRIDE

The Roosa Elementary Staff is excited to begin the 2021 - 2022 school year. We look forward to seeing your students on the first day of school August 12. Go Zebras!!! 🦓 #CPSZEBRAPRIDE

CPS Families, As we prepare for the upcoming school year, the transportation department is working diligently to create the most efficient routes for our students who will ride a bus. To do that, we need your help. Please complete the Bus Rider Registration form below if you anticipate your child riding a CPS bus to/from school 80% of the time. Please be on the lookout for an email Welcoming you to the StopFinder App. This app is our new transportation app that contains information regarding your student's bus schedule. If you have any questions, please feel free to contact me directly. 🚌 REGISTER HERE
https://forms.gle/ebN8pB759t35V4mHA
Jeff O'Shields Transportation Director 918.923.4320 x1305
jeff.oshields@claremore.k12.ok.us

The Cherokee Nation is providing $150 in clothing assistance for every qualifying Cherokee student regardless of residency or income, with applications accepted beginning Tuesday, July 20. The Cherokee Nation clothing assistance program was established to assist Cherokee families in purchasing new clothes for children ahead of the upcoming academic year. Cherokee Nation Human Services will accept applications for the school clothing assistance program until Aug. 20, 2021, through the tribe's online Gadugi Portal at
https://gadugiportal.cherokee.org
.

** NEW SUMMER SPORTS CAMP ADDED TO THE LIST"" August 2 – 5, 2021: Youth Soccer Camp, hosted by CHS Soccer program for beginners as well as advanced players for grade levels K-6. MORE INFO >
https://5il.co/vag8
#CPSZEBRAPRIDE

It's that time of year again... SCHOOL SUPPLY TIME! 🖍📐𝙒𝙝𝙖𝙩 𝙞𝙨 𝙮𝙤𝙪𝙧 𝙛𝙖𝙫𝙤𝙧𝙞𝙩𝙚 𝙨𝙘𝙝𝙤𝙤𝙡 𝙨𝙪𝙥𝙥𝙡𝙮? If you want to get a head start or pick up a few things before the rush, we have updated the 21-22 supply lists. You can find them on our website here:
https://bit.ly/2Sc97TD
🖍 ELEMENTARY posted 📐 WRJH posted 🎒 CHS students will receive their lists the first week of school. #CPSZEBRAPRIDE

BECOMING A ZEBRA - NEW STUDENTS If you will be a new student to the Claremore Public School District fall 2021 you may enroll this summer from 8a - 4:30p Monday - Thursday or 8a - 12:30p on Fridays. Find more info here ▶ bit.ly/2Mg8Lbv #CPSZEBRAPRIDE

❤🤍💙 HAPPY INDEPENDENCE DAY! ❤🤍💙

Reminder: Roosa PTO is offering online ordering for school supplies this year. Skip the hassle of in store shopping and have your student's supplies waiting for them on the first day! Tomorrow, July 1st, is the last chance to place an order!
http://1stdayschoolsupplies.com/kits.php?sid=85917

ICYMI the original post CPS school supply lists are available on our website at:
https://bit.ly/2Sc97TD
🖍 ELEMENTARY posted 📐 WRJH posted 🎒 CHS students will receive their lists the first week of school. #CPSZEBRAPRIDE

BECOMING A ZEBRA - NEW STUDENTS If you will be a new student to the Claremore Public School District fall 2021 you may enroll this summer from 8a - 4:30p Monday - Thursday or 8a - 12:30p on Fridays. Find more info here ▶ bit.ly/2Mg8Lbv #CPSZEBRAPRIDE

BECOMING A ZEBRA - NEW STUDENTS If you will be a new student to the Claremore Public School District fall 2021 you may enroll this summer from 8a - 4:30p Monday - Thursday or 8a - 12:30p on Fridays. Find more info here ▶ bit.ly/2Mg8Lbv #CPSZEBRAPRIDE

Claremore Public School is NOW HIRING dynamic and passionate teachers to be a part of our Zebra family. These positions posted recently: 👩🏻‍🏫2nd grade 👨🏼‍🏫4th grade 👩🏽‍🏫Librarian/Media Specialist 👨🏾‍🏫Elementary Music 👩‍🏫Elementary Special Education 👩🏼‍🏫Future Teacher / Support Apply at:
https://www.claremore.k12.ok.us/page/career-opportunities-at-cps
#CPSZEBRAPRIDE

It's that time of year again... SCHOOL SUPPLY TIME! 🖍📐𝙒𝙝𝙖𝙩 𝙞𝙨 𝙮𝙤𝙪𝙧 𝙛𝙖𝙫𝙤𝙧𝙞𝙩𝙚 𝙨𝙘𝙝𝙤𝙤𝙡 𝙨𝙪𝙥𝙥𝙡𝙮? If you want to get a head start or pick up a few things before the rush, we have updated the 21-22 supply lists. You can find them on our website here:
https://bit.ly/2Sc97TD
🖍 ELEMENTARY posted 📐 WRJH posted 🎒 CHS students will receive their lists the first week of school. #CPSZEBRAPRIDE

BECOMING A ZEBRA - NEW STUDENTS If you will be a new student to the Claremore Public School District fall 2021 you may enroll this summer from 8a - 4:30p Monday - Thursday or 8a - 12:30p on Fridays. Find more info here ▶ bit.ly/2Mg8Lbv #CPSZEBRAPRIDE