Mrs. Rippy's Kindergarten class demonstrated TEAMWORK by building a block tower. They also modeled #GEEXPECTATIONS number 5 We will help one another whenever possible. Way to go Mrs. Rippy's class! #CPSZEBRAPRIDE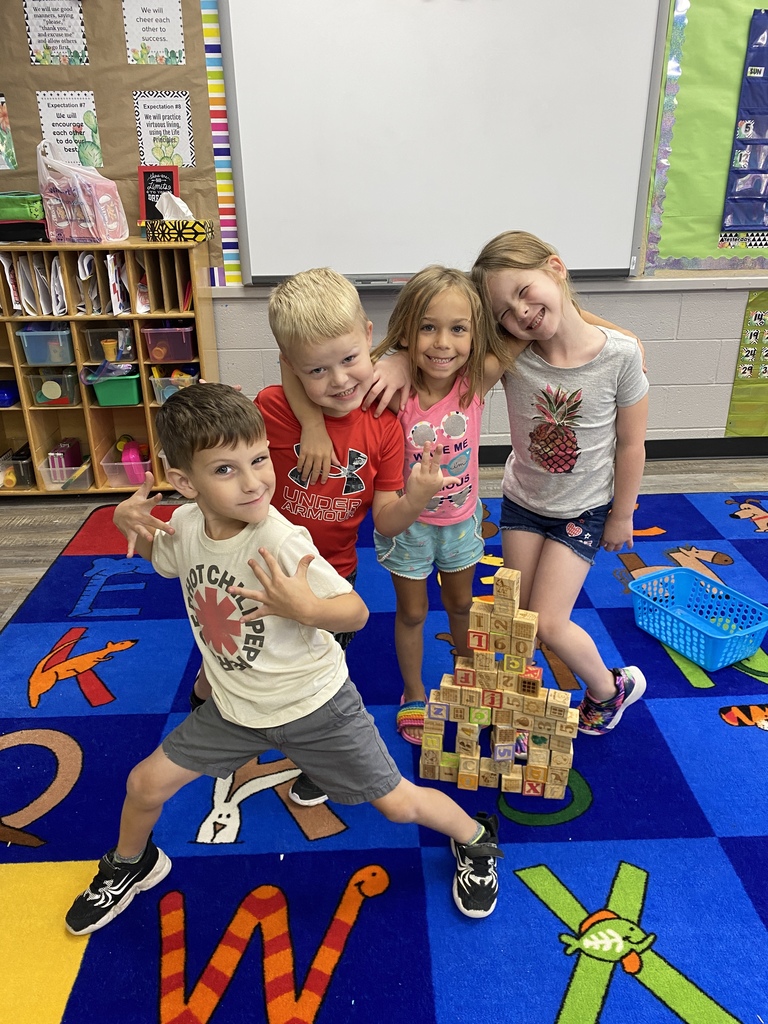 Claremore Public School will not have classes on September 27, 2021. Although your children will not be in our classrooms, our teachers will be in Professional Development meetings, expanding their skills and perfecting their craft through participation in several Solution Tree workshops. We will see you Tuesday morning, ready to learn and celebrate homecoming week. #CPSZEBRAPRIDE

PLC Day for Teachers = EARLY RELEASE for students today. 🕑 Elementary @ 2:00 PM 🕝 WRJH / CHS @ 2:30 PM #CPSZEBRAPRIDE

Claremore Zebra Homecoming 2021 - Roosa Dress Up Days Mon Sept 27 - No School Tue Sept 28 - PJ Day Wed Sept 29 - Soccer Mom & BBQ Dad Thur Sep 30 - Favorite Team Day Fri Oct 1 - Zebra Pride/Homecoming Shirt #CPSZEBRAPRIDE

📢 ELECTION NOTICE 📢 CPS Indian Education Committee (JOM) Johnson O'Malley October 5, 2021 6:00 PM CPS Enrollment Center Contact: Jackie Boyd, Coordinator More info ▶
https://5il.co/zhp6

Remember the card game 🐠 🐠Go Fish? In 1st grade some of the students took time to play Go Fish with their Sight Words. Building reading and recognition skills with smiles and laughter! #CPSZEBRAPRIDE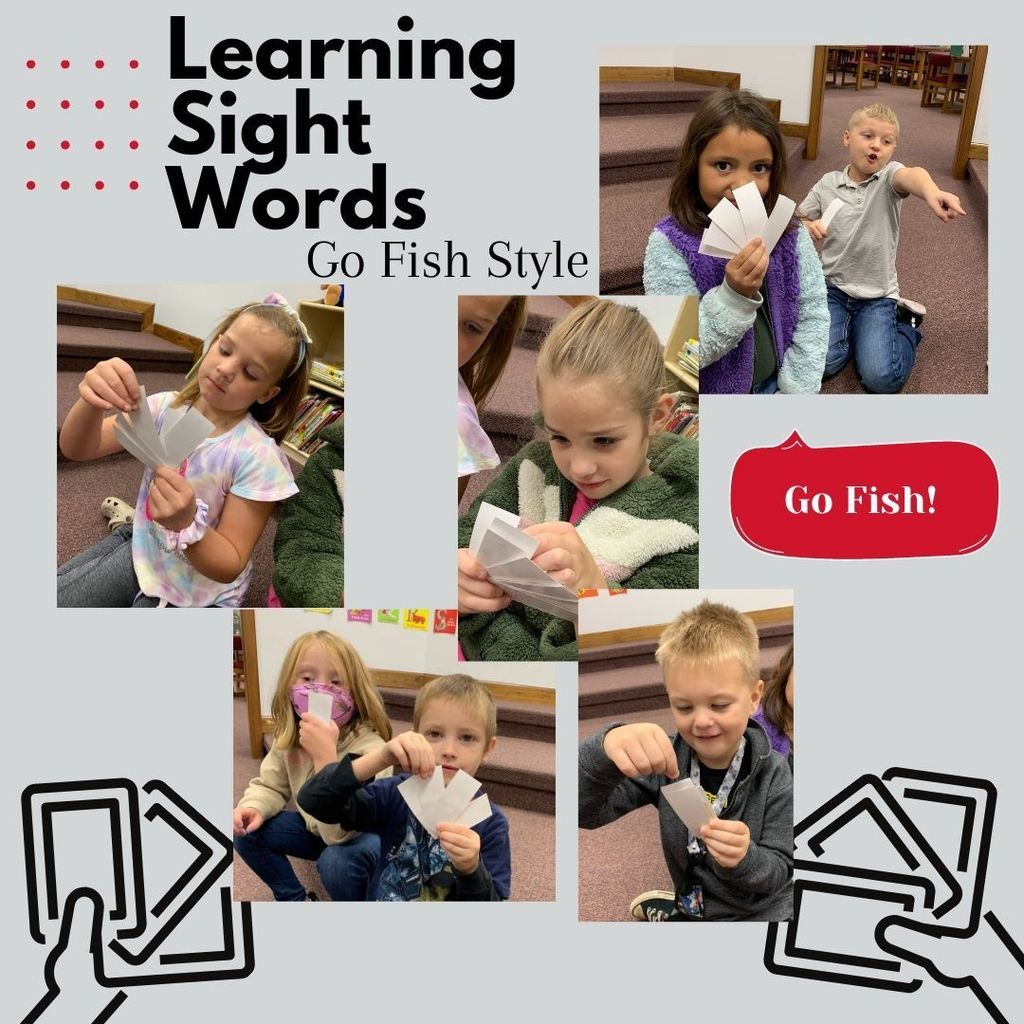 Roosa Faculty Homecoming - All former staff & teachers join current faculty to connect the past to the present - September 30, 2021 from 4:00pm to 5:30pm at Roosa Elementary in the new cafeteria. #ROOSAELEMENTARY #CPSZEBRAPRIDE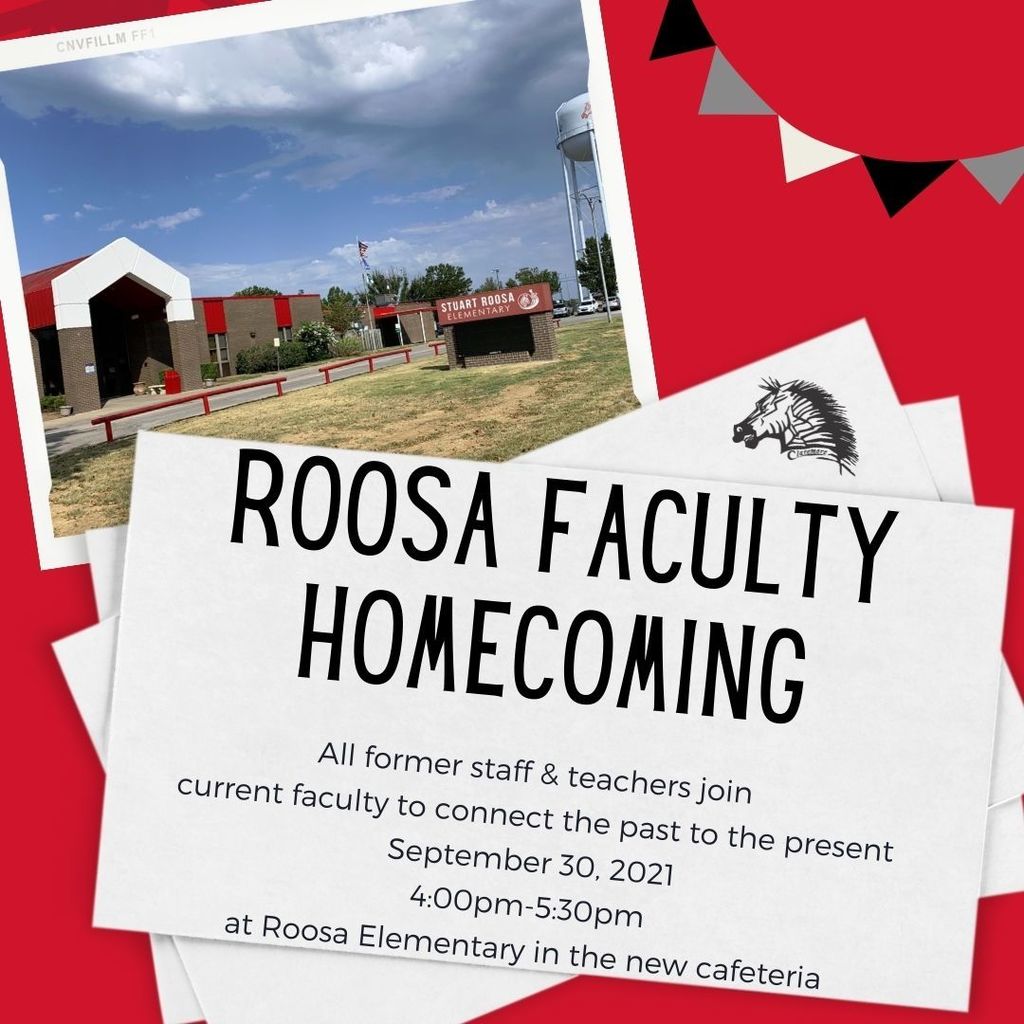 #ROOSASTAFFSPOTLIGHT Dr. Barbara Crisp - I attended Broken Arrow High School, and 5 colleges: RSU - Associate Degree, NSU - Bachelor Degree, Kaplan University - Master's Degree, Grand Canyon University - Doctoral Degree, Southern Nazarene University - Postdoctoral Studies (because I never stop learning). This is my 1st year at Roosa, I teach 5th grade. I enjoy when a struggling learner identifies "YES, he or she can!" when paired with a caring, student-centered, instructional facilitator who refuses to let a learner give up or not try. I have three grown children, two of which are educators, and one who took her dad's route in business. I also have two amazing grandchildren. My husband is truly my inspiration to reach for the stars, never give up on my dreams, and always live my life through the eyes of God, rather than my own. #CPSZEBRAPRIDE

PLC Day for Teachers = EARLY RELEASE for students today. 🕑 Elementary @ 2:00 PM 🕝 WRJH / CHS @ 2:30 PM #CPSZEBRAPRIDE

Roosa Elementary had a visit from an astronaut today to promote the 50th Anniversary of Roosa Space Day! C𝗹𝗮𝗿𝗲𝗺𝗼𝗿𝗲 𝗖𝗼𝗺𝗺𝘂𝗻𝗶𝘁𝘆 𝘁𝗼 𝗖𝗲𝗹𝗲𝗯𝗿𝗮𝘁𝗲 𝗥𝗢𝗢𝗦𝗔 𝗦𝗣𝗔𝗖𝗘 𝗗𝗔𝗬 𝗦𝗲𝗽𝘁𝗲𝗺𝗯𝗲𝗿 𝟭𝟴, 𝟮𝟬𝟮𝟭 The Claremore MoH and Claremore Public Schools are partnering to celebrate a historical event and showcase several exciting new developments in the community. Roosa Space Day is open to the entire community. It will feature the 🚀Journey to Space STEM Event in the newly completed Innovation STEM Center at CHS, funded by the #CPSZebraBond2019 and the 🌓To The Moon And Back Event at the MOH. More details - dates, times, schedule of event, etc. ▶
https://www.claremore.k12.ok.us/article/525613
#CPSZEBRAPRIDE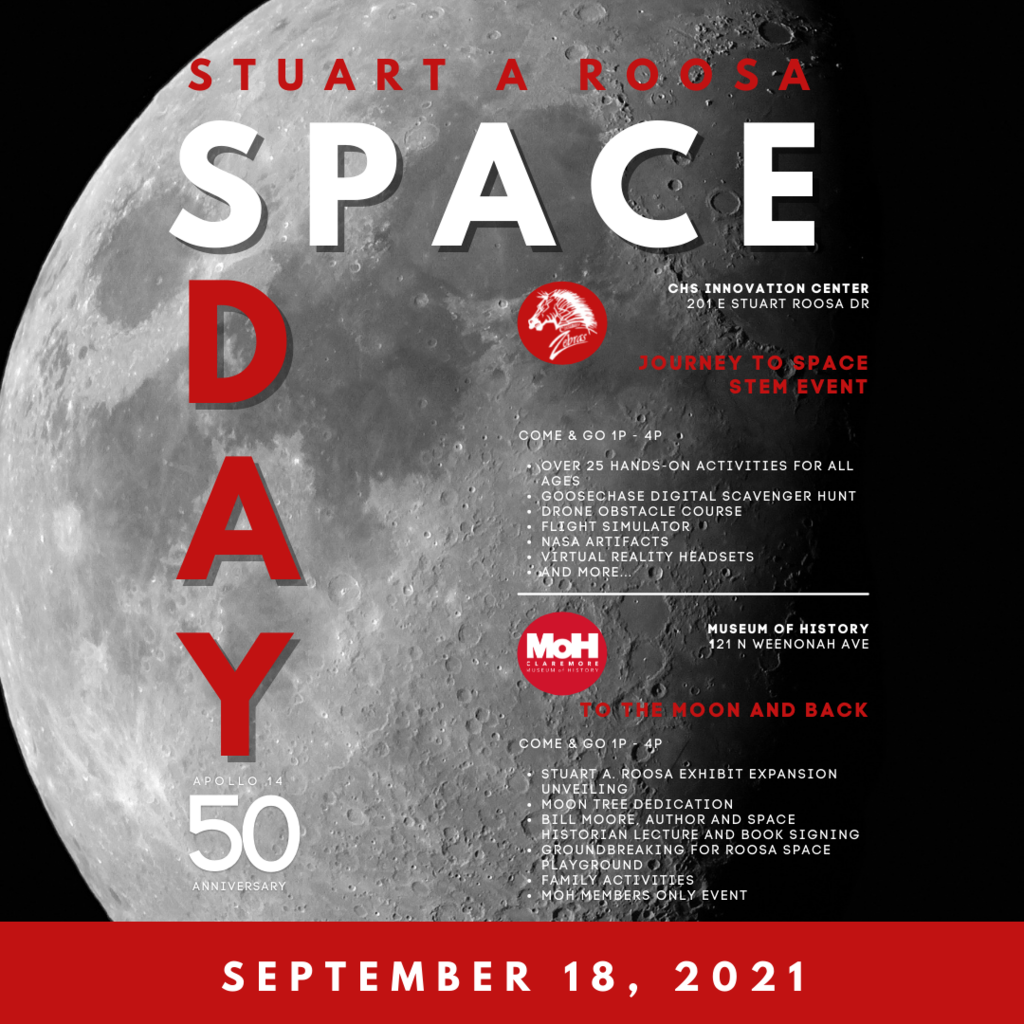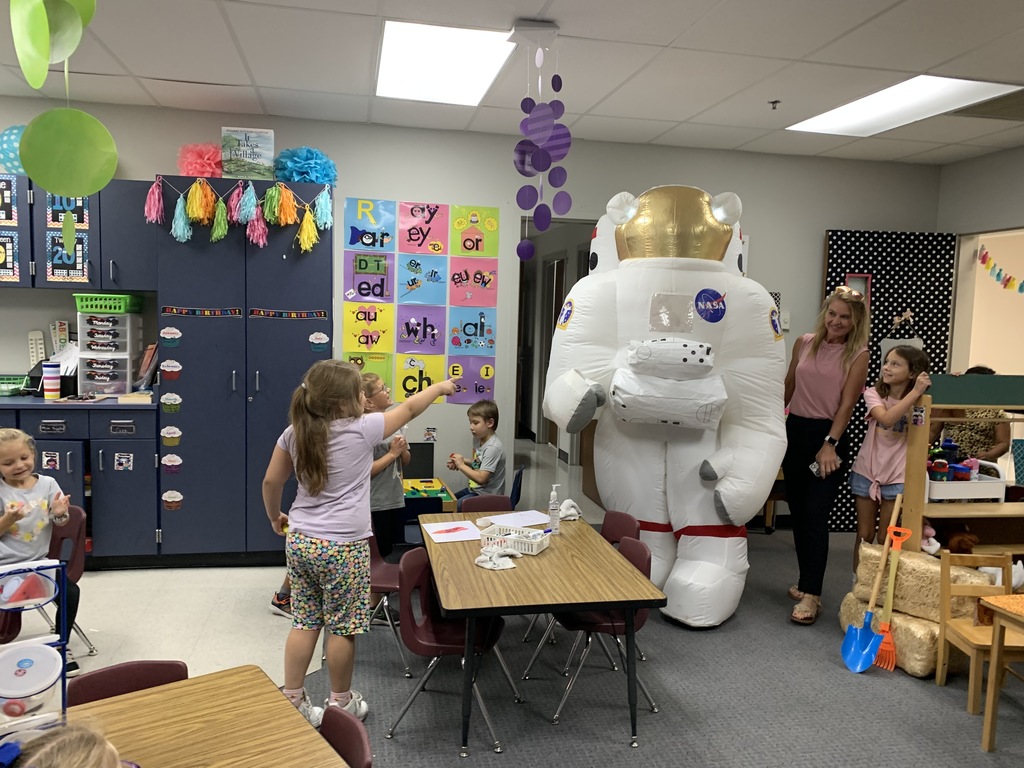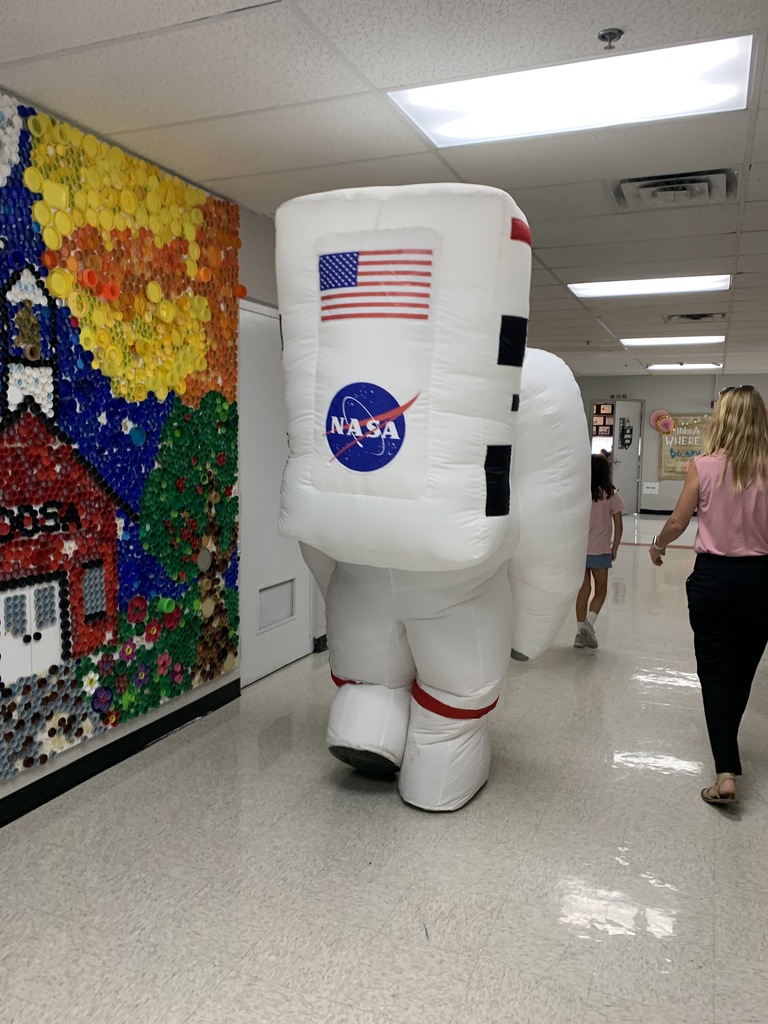 𝗖𝗹𝗮𝗿𝗲𝗺𝗼𝗿𝗲 𝗖𝗼𝗺𝗺𝘂𝗻𝗶𝘁𝘆 𝘁𝗼 𝗖𝗲𝗹𝗲𝗯𝗿𝗮𝘁𝗲 𝗥𝗢𝗢𝗦𝗔 𝗦𝗣𝗔𝗖𝗘 𝗗𝗔𝗬 𝗦𝗲𝗽𝘁𝗲𝗺𝗯𝗲𝗿 𝟭𝟴, 𝟮𝟬𝟮𝟭 The Claremore MoH and Claremore Public Schools are partnering to celebrate a historical event and showcase several exciting new developments in the community. Roosa Space Day is open to the entire community. It will feature the 🚀Journey to Space STEM Event in the newly completed Innovation STEM Center at CHS, funded by the #CPSZebraBond2019 and the 🌓To The Moon And Back Event at the MOH. More details - dates, times, schedule of event, etc. ▶
https://www.claremore.k12.ok.us/article/525613
#CPSZEBRAPRIDE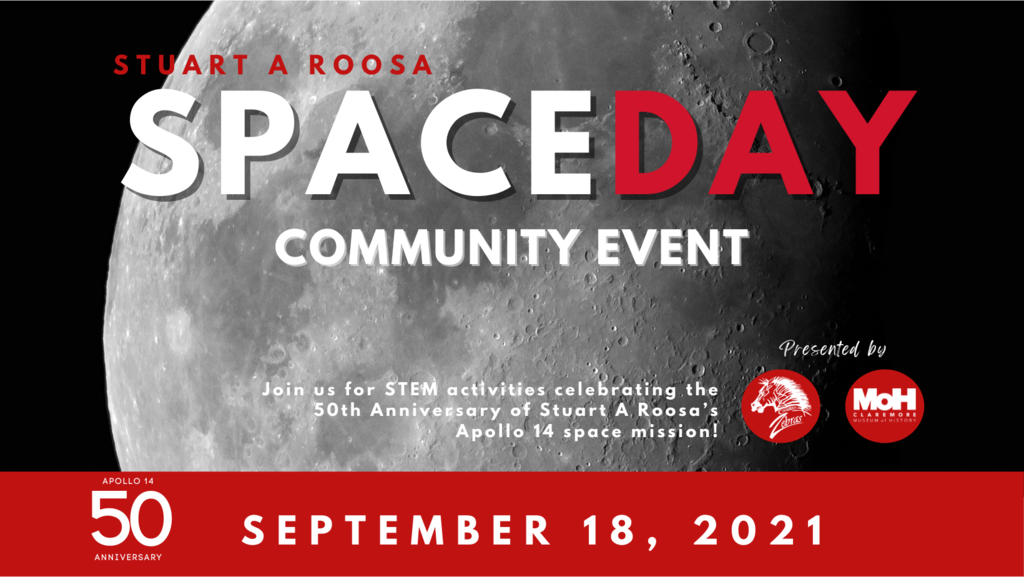 Mrs. Mann's 2nd grade class has been hard at work learning their Math Facts. Students used dice and a Pop It to learn Math Facts with a game called Math Facts with Pop It! #CPSZEBRAPRIDE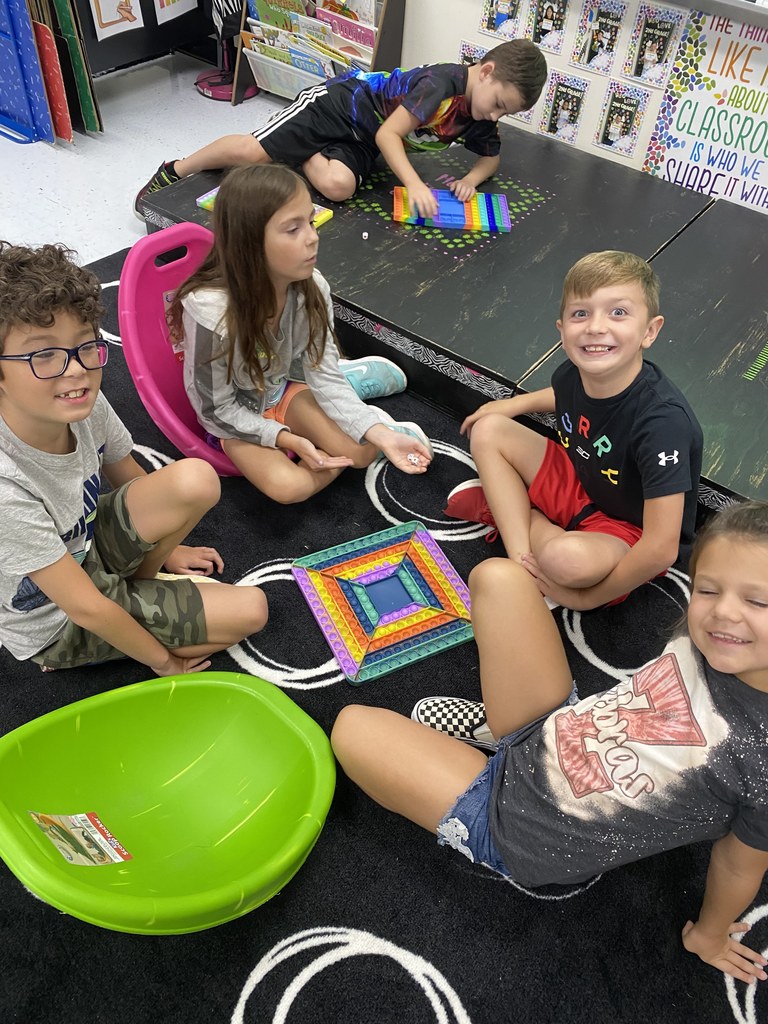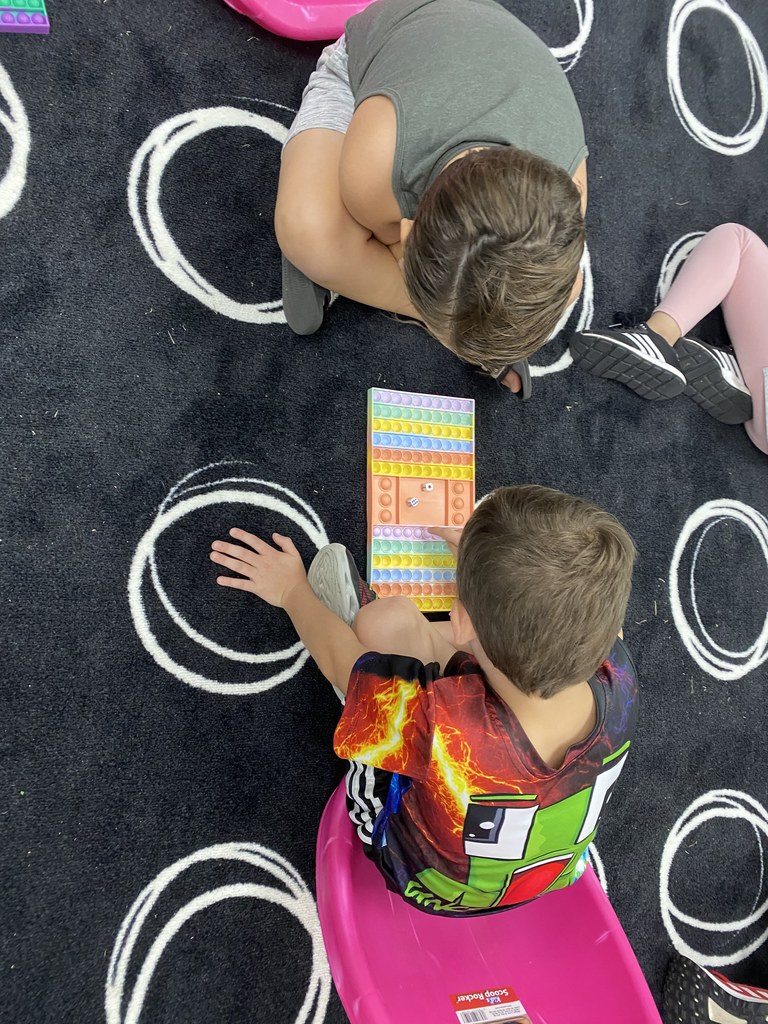 Courtney McCann #ROOSASTAFFSPOTLIGHT School-Based Social Services Specialist, I attended Northeastern State University. I enjoy being a social worker because I love to help families. My parents are the biggest inspirations in my life. They have servants' hearts and have taught me how to give to my community. My favorite quote: "If you can't get through it, you can listen to it." - Hanson #CPSZEBRAPRIDE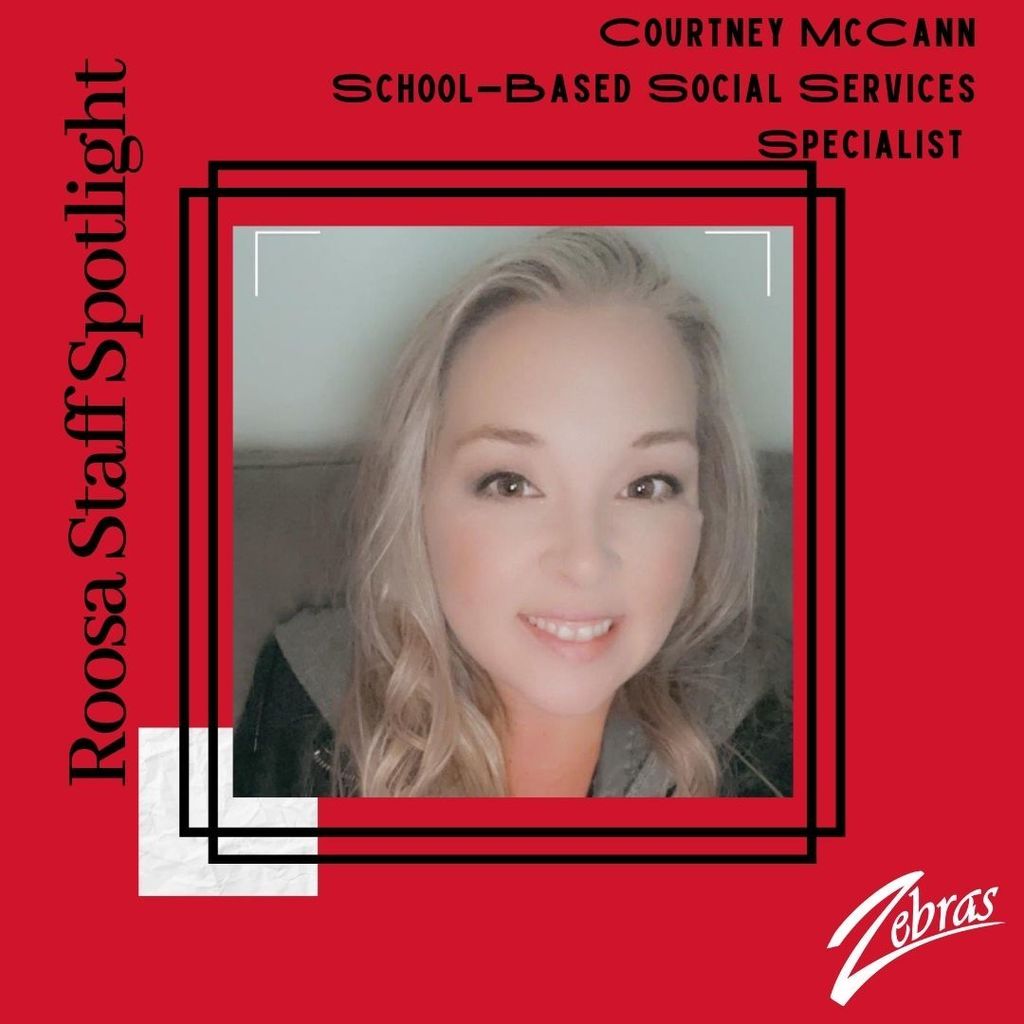 Courtney McCann #ROOSASTAFFSPOTLIGHT School-Based Social Services Specialist, I attended Northeastern State University. I enjoy being a social worker because I love to help families. My parents are the biggest inspirations in my life. They have servants' hearts and have taught me how to give to my community. My favorite quote: "If you can't get through it, you can listen to it." - Hanson #CPSZEBRAPRIDE

In today's Fridays with Frazier, Mr. Frazier remembers 9/11 and talks to us about COVID number compared to last year, quarantines, additional systematic protocols, and the future.
https://youtu.be/ChH71Ng99t4
#CPSZEBRAPRIDE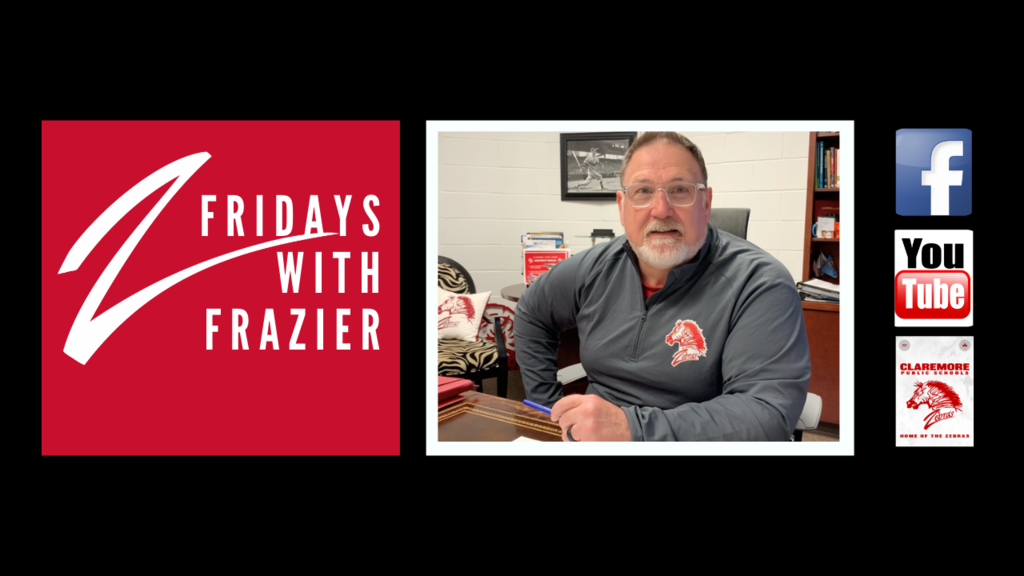 Join us as Mrs. Brasher's 3rd grade class hosts #RISEANDSHINE today, September 10, 2021. Every eposide of Rise and Shine includes "Willard News" where Mrs. Willard talks about upcoming events and important announcements.
https://youtu.be/QuA9mscOuoQ
#CPSZEBRAPRIDE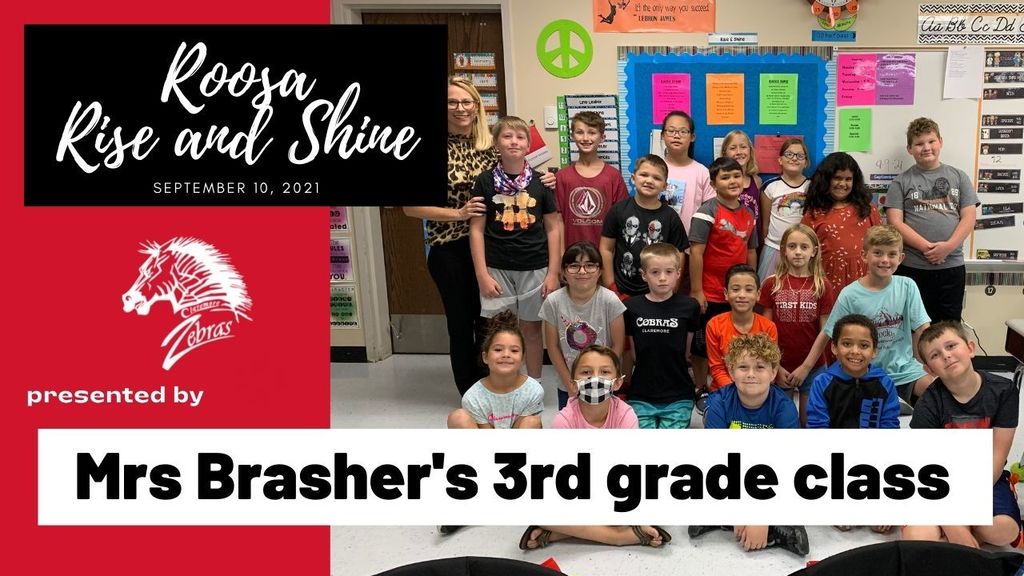 PLC Day for Teachers = EARLY RELEASE for students today. 🕑 Elementary @ 2:00 PM 🕝 WRJH / CHS @ 2:30 PM #CPSZEBRAPRIDE

One of the most common reference materials in the library is the Dictionary. The 5th graders had a fun 📙 Dictionary Scavenger 📙 hunt and afterwards they put the book of words on their heads! Some were able to balance it for over ten seconds! Dr. Crisp joined in too! #CPSZEBRAPRIDE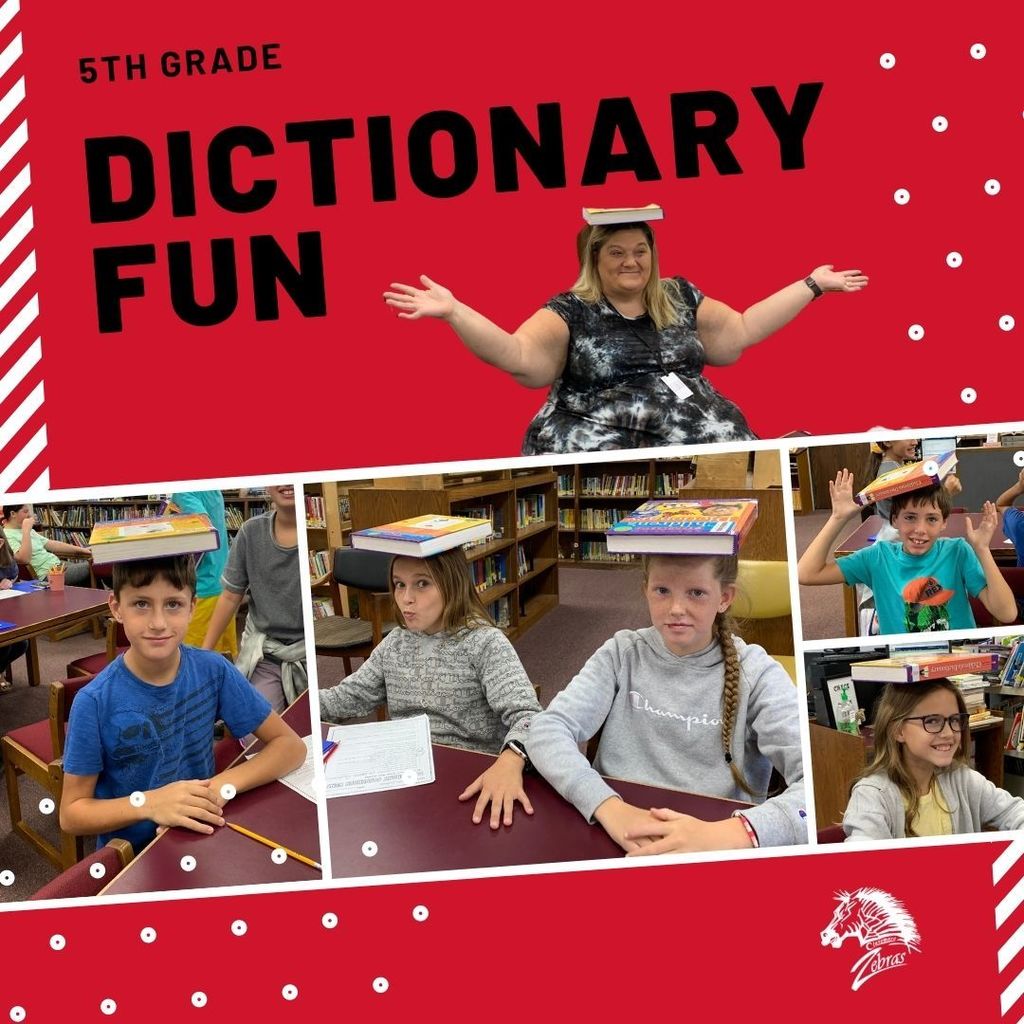 **REMINDER** Picture Day is Thursday, September 16 #CPSZEBRAPRIDE