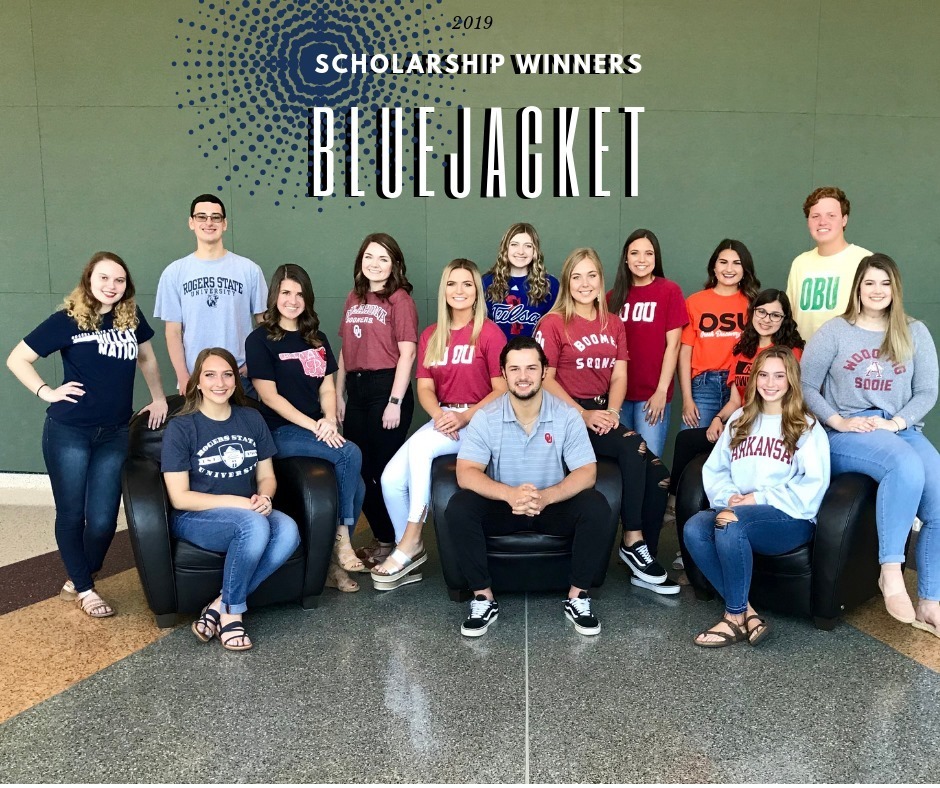 Bluejacket Scholarship Winners
Claremore Public Schools
Monday, June 03, 2019
Donald & Estelle Bluejacket established the Bluejacket Scholarship. The Bluejacket Memorial Scholarship Fund was established as an endowment gift to the Foundation to be given to students graduating from Claremore High School. The Foundation strives to "make a difference in the life of a child through education."
It is the Foundations goal to award scholarships to graduating seniors from Claremore High School who wish to attend college and have a proven record of academic achievement.
Criteria used to select recipients are: Leadership/Civic/Community Involvement - Honors/Awards - Extracurricular and Campus Activities - Academic Achievement (GPA/ACT).
Congratulations to the 15 students that exceeded the expectations of the committee and were awarded the 2019 Bluejacket Scholarship. Students will attending Northeastern State University, Rogers State University, The University of Oklahoma, Oklahoma State University, University of Arkansas, The University of Tulsa and Oklahoma Baptist University.