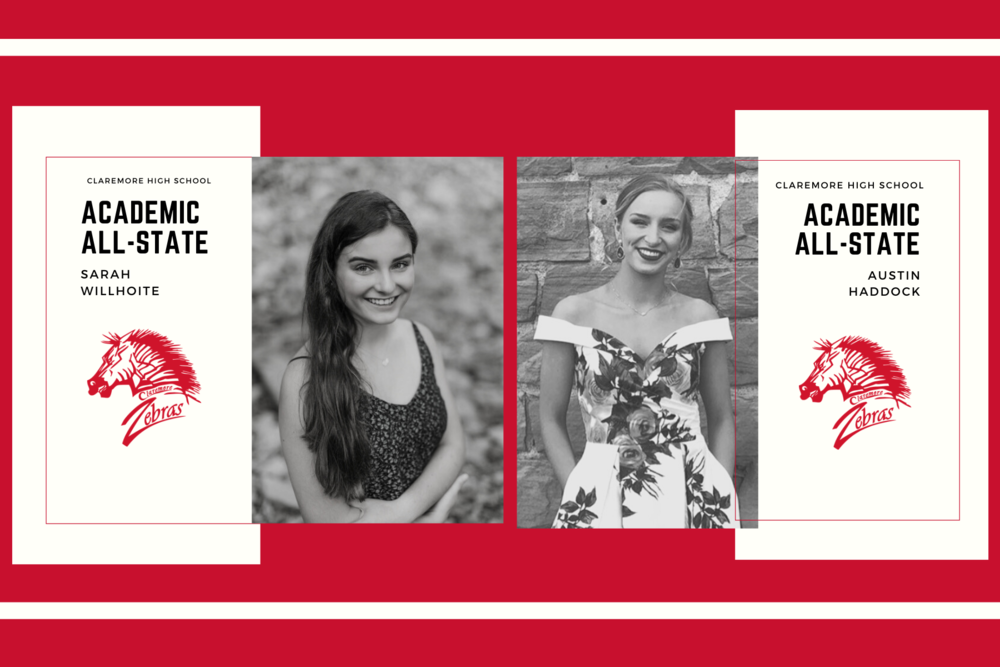 Haddock, Willhoite named the 44th and 45th Academic All-State recipients from Claremore
Jamie Brace
Sunday, March 01, 2020
Haddock, Willhoite named the 44th and 45th Academic All-State recipients from Claremore
Claremore High School students, Austin Haddock and Sarah Willhoite, have been named the 44th and 45th Academic All-State recipients from Claremore. Austin and Sarah are among 100 seniors from across the state to be named Academic All-Staters this year.
The Oklahoma Foundation for Excellence on Friday announced the recipients of its prestigious 2020 Academic All-State Awards, which are given annually to the top public school seniors in Oklahoma. This year's winners were selected from 495 nominations statewide and come from 82 schools in 74 school districts.
The recipients will receive a $1,000 merit-based scholarship and a medallion. They'll also be recognized at an awards banquet at the Embassy Suites Conference Center in Norman on May 16. Oklahoma Foundation for Excellence President Cathryn Render described the Academic All-State Awards as "Oklahoma's most rigorous academic competition."
About 3,400 high school seniors from 326 school districts have won the scholarship since the program's inception in 1987. To be nominated, students must meet at least one of the following requirements: a composite ACT score of at least 30; a combined SAT evidence-based reading and writing and math score of at least 1370; or semifinalist status for a National Merit, National Achievement or National Hispanic Scholarship.
The 2020 scholars scored an average of 33.9 on the ACT, with 15 recipients earning a perfect 36. The average GPA was 4.20.
Additionally, 40 of the recipients are National Merit semifinalists, and two are National Hispanic Scholar semifinalists.