Data is updated weekly on Tuesdays by 5 PM.
Scroll down to view.
Weekly Report for November 06-12, 2021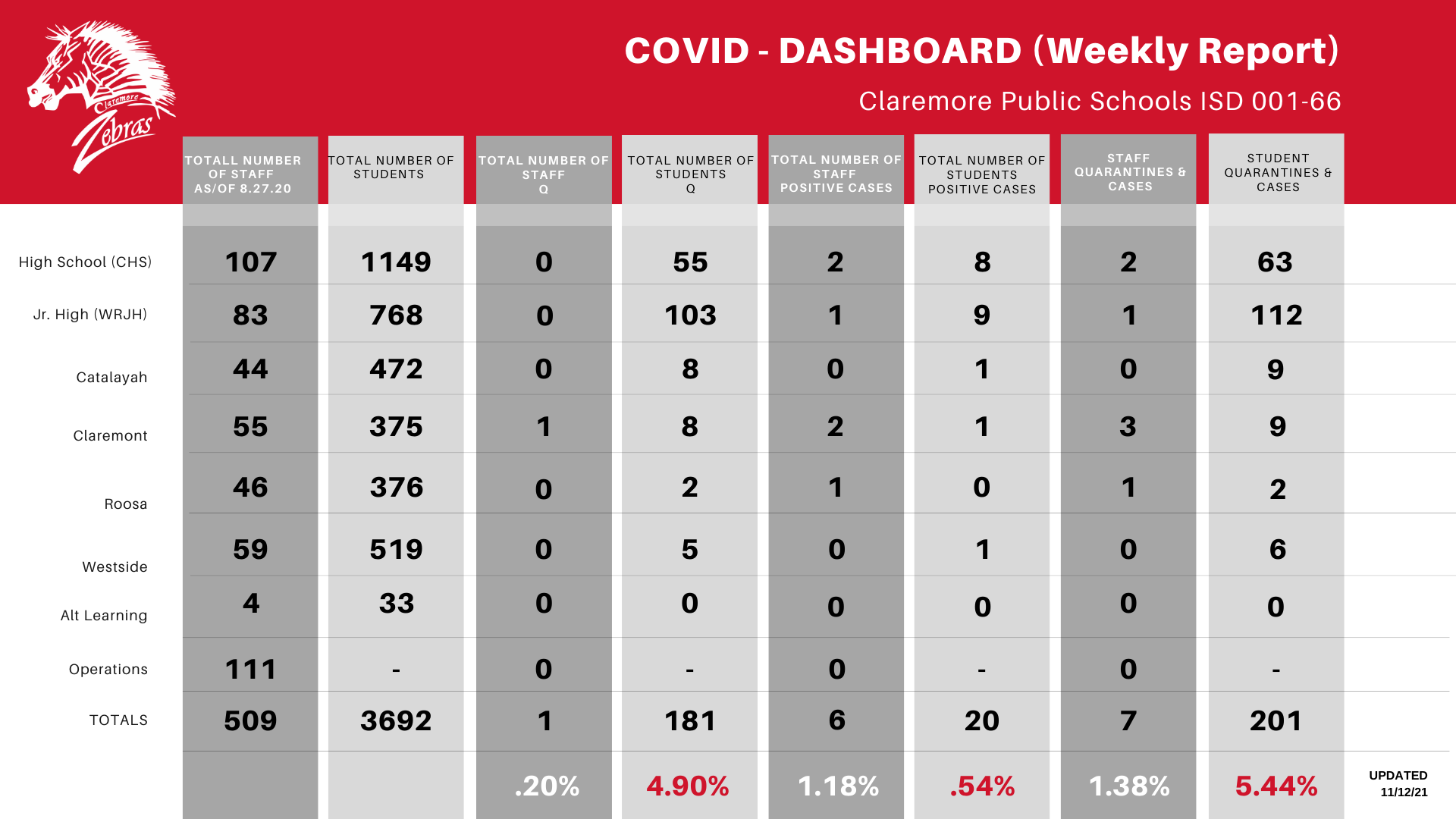 Current Activities & Cases

Year-To-Date Report beginning August 12, 2021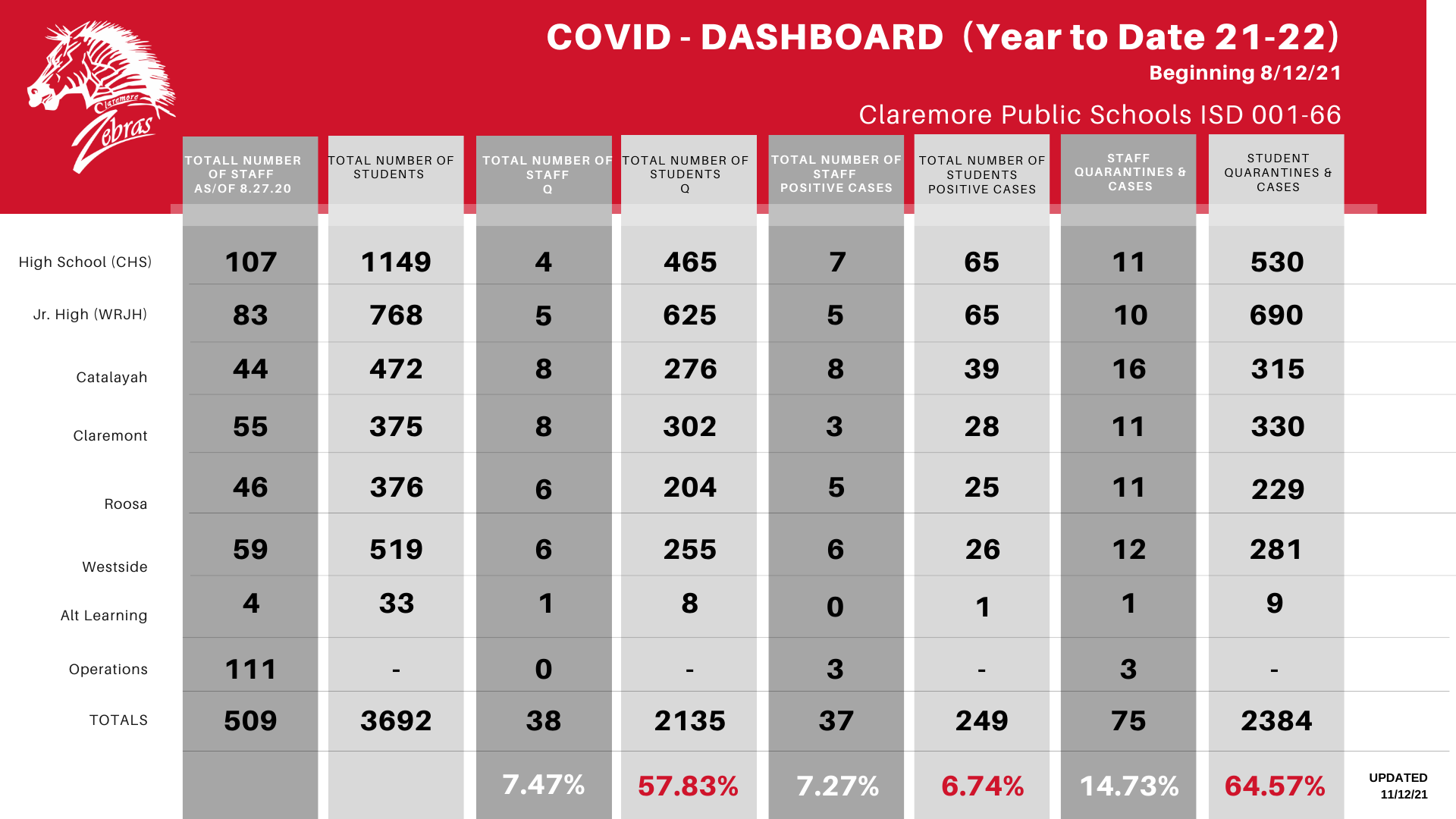 Dashboard PRIOR to the start of school (July 1 - August 11, 2021)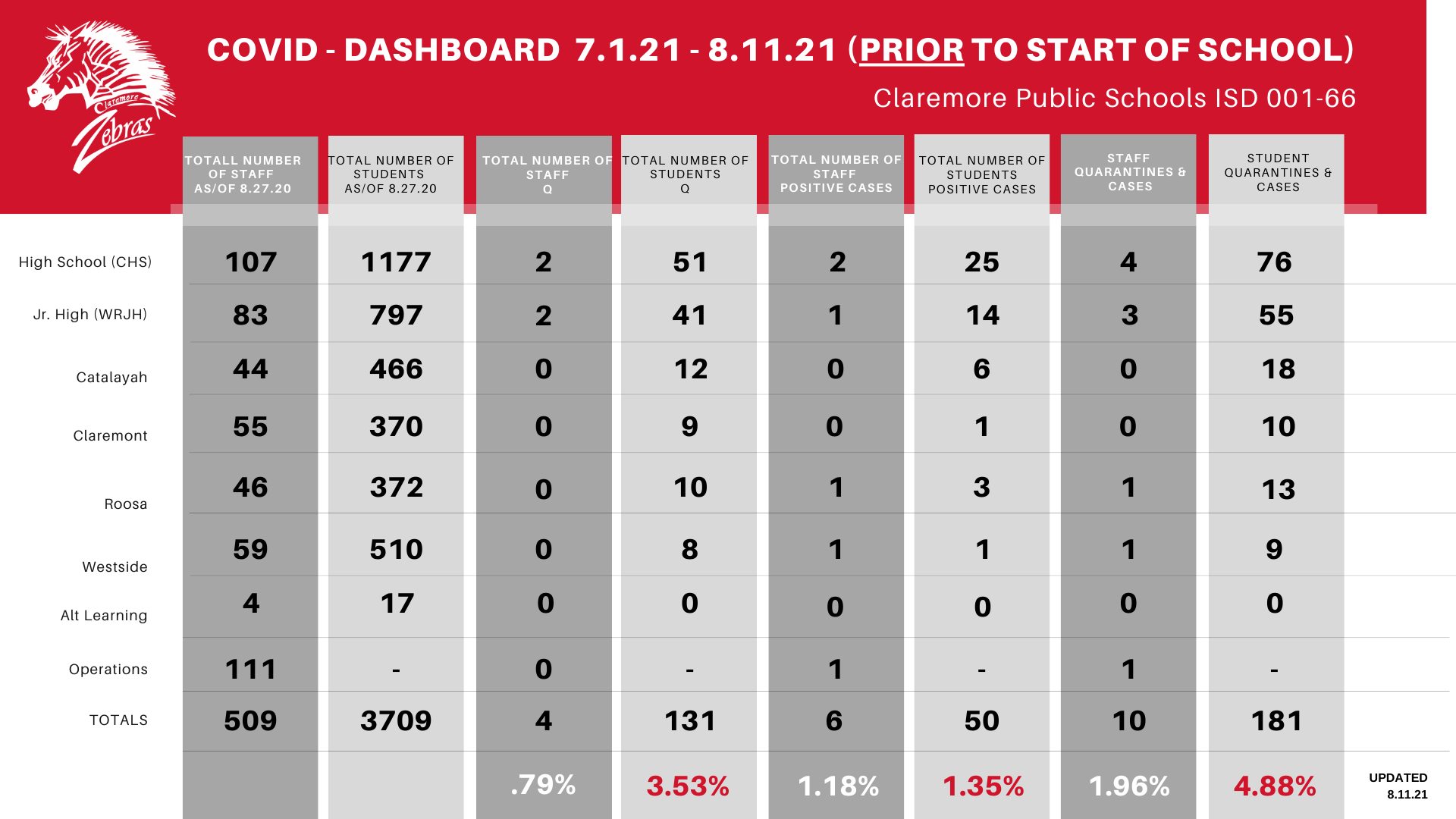 Q - Quarantine numbers include:
Potential Case - quarantined while waiting for test results.

Potential Quarantine - has been quarantined as a precaution because they have around someone who is waiting on test results.

Quarantined - because they have been identified, through contact tracing, as someone that has been in close contact with a positive case.
Positive Cases - Tested and received a positive result.