Roosa Elementary Site Teacher of the Year - Mrs. Crystal Lakey
Let's meet Mrs. Crystal Lakey, Site Teacher of the Year for Roosa Elementary.
"Teaching found me," she exclaimed. It started very unconventionally. Growing up, she was obsessed with horses, " I knew everything about them and was always ready to share my knowledge with anyone who would listen." This led to riding lessons, then helping out friends with math homework. "Whether it was sharing knowledge, giving lessons, or helping with homework, I was teaching."
Lakey began her career in education as a paraprofessional and then completed the requirements to be a teacher. Her personal learning experience growing up has undoubtedly given her a unique perspective and insight into the needs of students who may be struggling with ADHD or other learning challenges. Her ability to relate to these students and provide the support they need to succeed is truly commendable.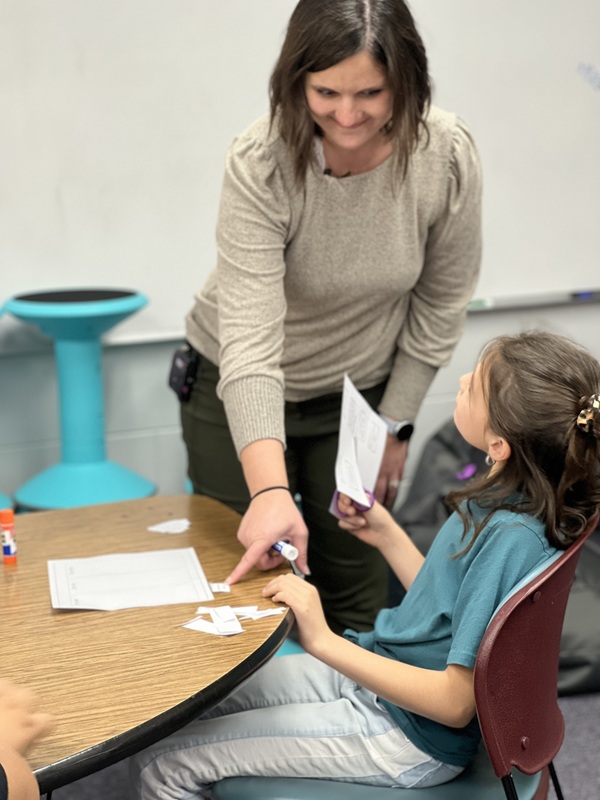 Mrs. Crystal Lakey has an undeniable passion for teaching and dedication to making learning fun and engaging for her students. It's clear she has a gift for connecting with her students and finding creative ways to bring the curriculum to life.
Starting the first STEAM club in her second year of teaching is a testament to her creativity and commitment to inspiring students. The hands-on projects and activities she has implemented are not only fun and engaging, but also provide valuable opportunities for students to develop critical thinking, problem-solving, and teamwork skills.
Creating a creative component to engage all learning modalities such as building the catapults that were studied in social studies. Another is after reading the novel Hatchet, she gave the students a bag of random supplies found on the plane that crashed, and they had to build a raft that held enough weight so that escape was possible. She also wrote a grant and received LEGO robots so students could learn to code and build robots, but she also learned, "That we should not use masking tape to make a maze on the hallway floor. Sometimes our mistakes teach us more than our successes do," she explained. As you can see her willingness to learn from her mistakes is a valuable lesson. As educators, we are always growing and improving, and it's important to model this growth mindset for our students.
Lakey philosophy includes instilling a lifelong love of learning in her students. The idea of instilling a lifelong love of learning aligns with many educational theories and approaches emphasizing student-centered learning and encourages students to participate actively in their own learning process.
By cultivating a love of learning in her students, she not only helps them acquire knowledge and skills but also fosters a positive attitude toward education that can benefit them throughout their lives. This approach can also lead to greater engagement and motivation, as students are more likely to be invested in their learning when they feel a sense of personal interest and curiosity.
"I began my teaching career celebrating when students would catch my mistakes by the class earning candy from my candy jar. Showing humility about my mistakes elevated my ability to engage with my students on a much deeper level and promoted a classroom environment where everyone felt safe to expose their own insecurities. Building this climate of mutual respect cultivates learning and the joy of discovery," she told us.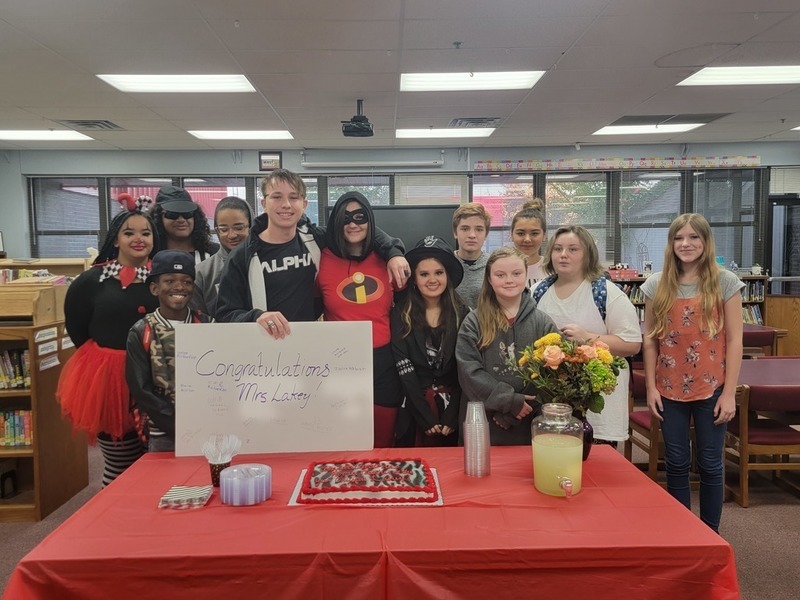 Ultimately, education is about helping students grow and learn, not just achieving high test scores. Lakey embraces alternative assessment methods so that she can create a more positive and effective learning environment for everyone involved.
Leading by example is important to Lakey. She is an active member of our community through her volunteerism. Like most moms Lakey's community involvement has centered around her own kids: team mom for soccer, leader of my daughter's girl scout troop, robotics driver and judge, and a fundraiser for acting camps. She coordinates the Girl Scout food drive, sponsors the district's first afterschool STEAM program, and started her own elementary robotics team. "One of the most impactful community events that I have participated in was running in the Oklahoma City bombing memorial marathon with fifteen of my colleagues. Feeling the sense of community as we encouraged each other and were surrounded by thousands of like-minded people brought me to tears," she explained.
Video credits: Hope Mallory & Scott Joseph
#CPSZEBRAPRIDE