Westside Elementary Site Teacher of the Year - Karly Johnson
Let's meet Mrs. Karly Johnson, the site Teacher of the Year for Westside Elementary School-Claremore Public Schools, a 2nd-grade teacher.
Mrs. Karly Johnson is a dedicated educator who was raised by two educators and deeply understands the challenges and rewards of teaching. Growing up, she witnessed firsthand the public education system in Oklahoma and Texas and knew that she wanted to make a positive impact on the lives of students.
In 2013, she started working as a one-on-one paraprofessional for a student who utilized a wheelchair at Will Rogers Junior High. This experience helped her gain valuable insight into the classroom while she attended classes at Rogers State University. She quickly learned that teaching is not just about academic growth and concepts but also about meeting students' social and emotional needs. "Experiencing moments of struggle and growth alongside this wonderful young individual helped provide an understanding of how I wanted to contribute to Claremore Schools," she said.
She has experienced various educational settings, having moved frequently during my childhood. School remained one of the few safe spaces she had. "My sister and I didn't always have a safe setting so unknowingly clung to everything the public education system had to offer," she said. "We attended schools of different sizes, socioeconomic demographics, and states. Some had funding that allowed multi-day field trips to extend learning. Some had to reduce paper consumption and turn off lights due to finances. Others had elaborate and newly purchased science labs. One school even had mushrooms growing out of the walls. (Of course, the same mushrooms were utilized by our teacher when studying spores and fungi.)." This experience taught her the importance of equity and ensuring all students have access to the same opportunities.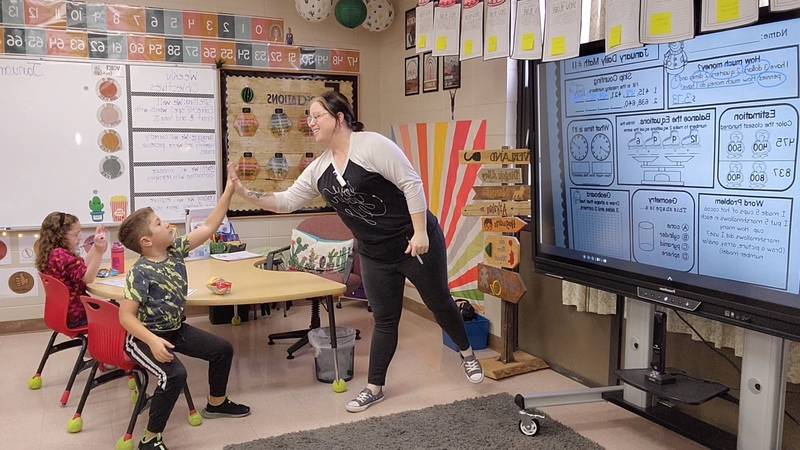 As a teacher in Claremore, she prioritizes building stronger relationships between home and school. She invites guardian volunteers, provides sneak peeks, and tries to be present in the lives of her students and their families. This strategy has completely changed how she approaches a child's learning process and helps her prioritize whole child education.
She has learned how important it is to recognize the connections between children's health and academic development. She believes everyone should prioritize the full scope of a child's developmental needs to better understand their approach to learning. She has applied everything she has learned from Great Expectations and became a model school to ensure that my students feel valued and we work together to set academic goals.
Claremore Public Schools has shifted our district-wide mindset from building on classroom learning to ensure all students are learning at high levels by allowing fellow educators to collaborate and have accountability as a district. She has learned to not simply apply a new strategy but collaborate with fellow educators to create perpetual learning environments that benefit all students.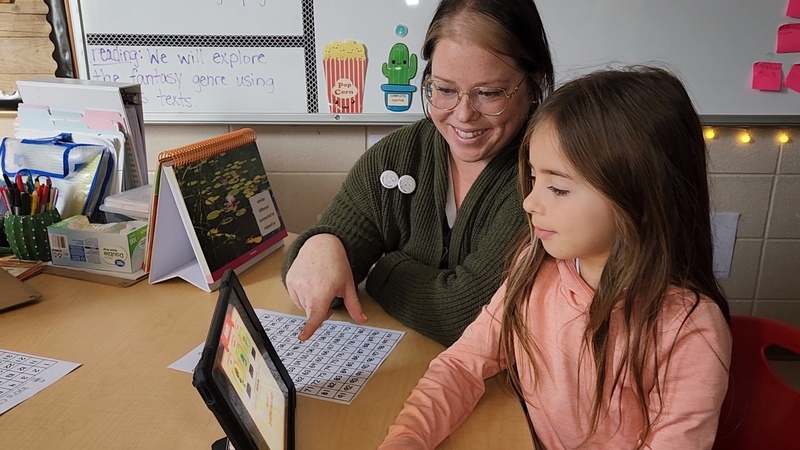 Participation in this process is not just designated for leaders, but it is the responsibility of every member of our district. "Developing as an individual is always beneficial, but learning to utilize my "village" was going to have a greater impact," she told us. Participation in this process is not just designated for leaders, but it is the responsibility of every member of our district. This is empowering and inspiring to see in action and the approaches taken to improve learning in Claremore Schools are devoted to all. She is proud to be a part of this educational community and strives to continue making a positive impact in the lives of my students.
Video credits: Ariana Ashlock, Mim Hopper, Hope Mallory, Scott Joseph
#CPSZEBRAPRIDE