Claremore NJROTC named the 5A Oklahoma Blood Drive State Champions for 2020-21.
After a yearlong statewide competition, Claremore High School has emerged victorious in the 2020-21 Oklahoma High School Blood Drive Championship. For Class 5A Claremore High School held five blood drives during the 2020-21 school year with 400 participants and 332 successful donations impacting 996 lives. A little over 37% of those were first-time donors.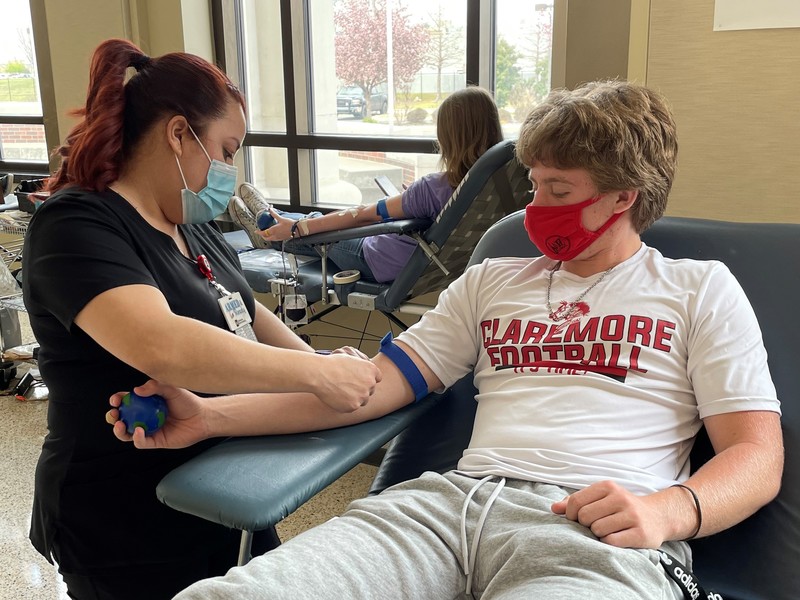 "The High School Championship is a great opportunity to show school spirit, but it's an even better way to show community spirit by saving thousands of Oklahomans. We want our students to be better humans, productive members of society and know that they make a difference in the world, and allowing them to practice those values is imperative. We are proud of their commitment to creating a culture of service in our students," Dr. Kenny Hindenburg, CHS Principal.
"The High School Blood Drive Championship introduces the next generation of blood donors to this vital and lifesaving community service. High school and education blood drives account for more than 1/3 of the state's blood supply. " Susan Addison, OBI
Oklahoma Blood Institute's donors provide every drop of blood needed by patients in more than 160 hospitals, medical facilities and air ambulances statewide.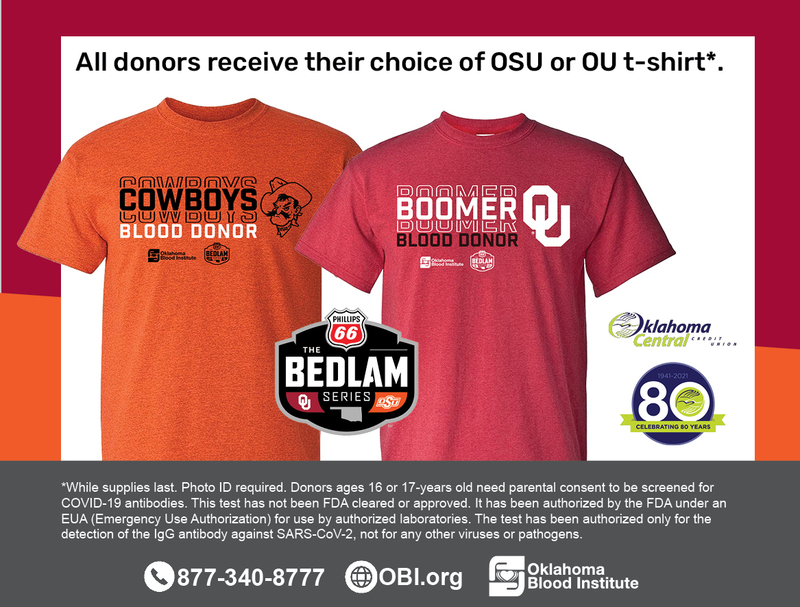 CHS will host the Bedlam Blood Drive on November 15, 2021, from 8:30 AM - 2:30 PM at the Robson Performing Arts Center Lobby. Donors 16-year-olds are required to have a parent-signed blood donation permission slip. Donors 16 and 17-year-olds may also sign up for the COVID-19 antibody test but must have a parent/guardian consent signed. Donors 18+ do not need these forms. You may find the consent forms on the CPS website https://www.claremore.k12.ok.us/browse/269837. Schedule your appointment at https://www.yourbloodinstitute.org/donor/schedules/drive_schedule/360304
All donors will also get a voucher for a FREE honey butter chicken biscuit from Whataburger & a large pizza from Papa John's!
#CPSZEBRAPRIDE