CPS NJROTC's Annual Military Inspection (AMI) - Passes with Honors
On Tuesday, December 7th, The Claremore Public School's "Corps of Cadets" Navy Junior Reserve Officer Training Corps (NJROTC) conducted their Annual Military Inspection (AMI) in the Corps' Gym.
Claremore High School Principal, Dr. Hindenburg, was in attendance. The AMI is an inspection conducted annually by the Navy to ensure that each NJROTC unit operates and maintains the Navy's standards. The semi-formal inspection consists of armed Color Guard, unarmed drill, and individual personnel inspection.
Under the leadership of the unit commander, Cadet Lieutenant Cayden Hudson, the unit rose to the occasion and received outstanding marks across the board.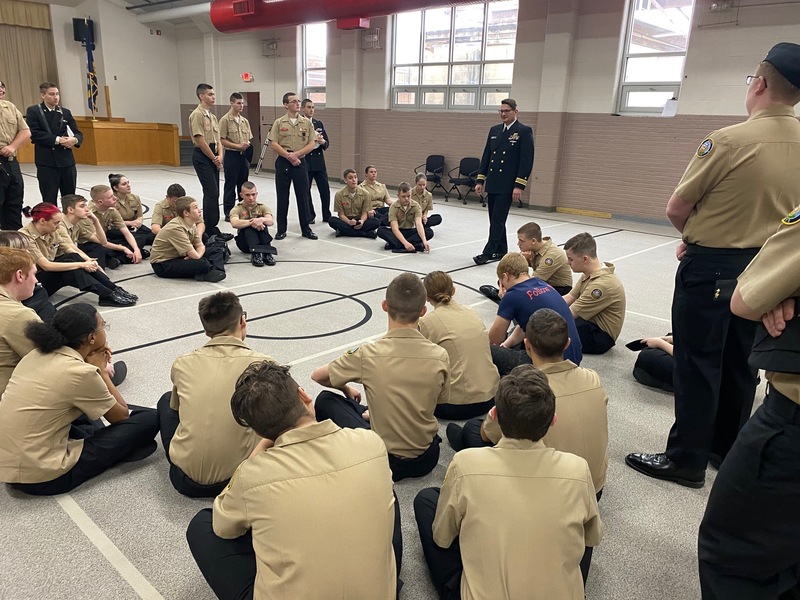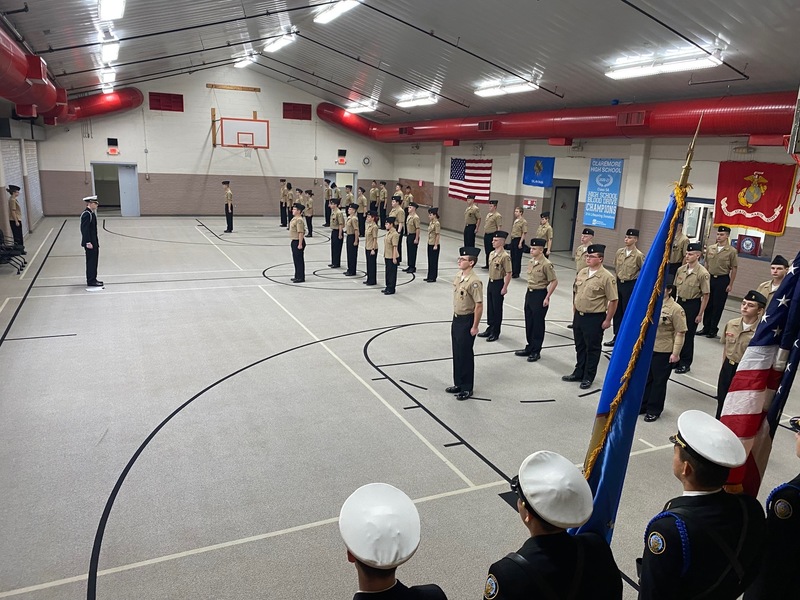 The Inspecting Officer was R. Curtis Sparling, an Assistant Professor at Rogers State University, Department of Technology and Justice. Mr. Sparling is a retired US Navy Lieutenant Commander and was impressed with the absolute professionalism of every cadet stating, "Thank you so much for having me as the Inspecting Officer; it was a great privilege." After the conclusion of the inspection, Mr. Sparling led a leadership and ethics discussion and took questions from the cadets.
The Claremore Corps of Cadets has a long legacy of community and school service that will continue well into the future. Furthermore, the Corps enjoys fantastic support from the administration, faculty, staff and parents. The unit is growing its membership and recently added a Drone (small unmanned vehicles) Team to their program. Claremore NJROTC is one of the only programs in the nation with an eighth-grade program, meaning that eighth graders can be full-fledged members of the Corps of Cadets.
Colonel Rahe, Senior Naval Science Instructor for the Corps of Cadets, said after the AMI, "Chief Jasper and I are so proud of the cadets; they hit a home run – well done for the hard work and dedication."
For more information about the JROTC program at CPS contact: Col. John Rahe, john.rahe@claremore.k12.ok.us.