CPS Robotics - 2 State Champions and 6 Teams Qualify for VEX Worlds
Congratulations to the Claremore Robotics teams. They have worked hard all year, and it's their time to shine.
CHS took home the State Championship title along with the Excellence Award, Think Award, and Sportsmanship Award! In the Robot Skills competition, they placed 3rd, 5th, and 8th. Three (3) CHS teams qualified for the Worlds Competition.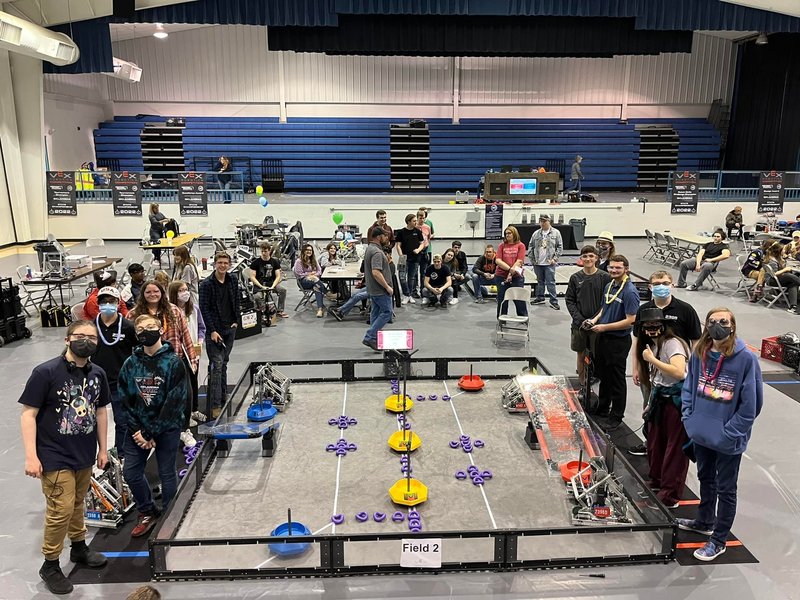 Isaac Reedy, Alex England, Gannon Riggs
Skills Champion
Sportsmanship Award
Tournament Champion
Qualified for Worlds
Jared Young, Kinsey Singer, Gage Brooner
Think Award
3rd in Robotic Skills
Qualified for Worlds
Izzy Schweitzer, Kynden Stone. Andrew Richards, Elizabeth Reedy
Excellence Award
2nd place in Qualifying Matches
Tournament Finalist
Qualified for Worlds
Caroline Lee, Adeline Tripp, Raegen Hoffstetter
1st place in Qualifying Matches
Qualified for TSA State
Zaber Matin, Kennedy Neal, Avery Bulby
16th place in Qualifying Matches
WRJH also finished with a State Champions qualifying three (3) teams to compete in the VEX World tournament in May! They also won the Design Award, Amaze Award, and Robot Skills 2nd place Award.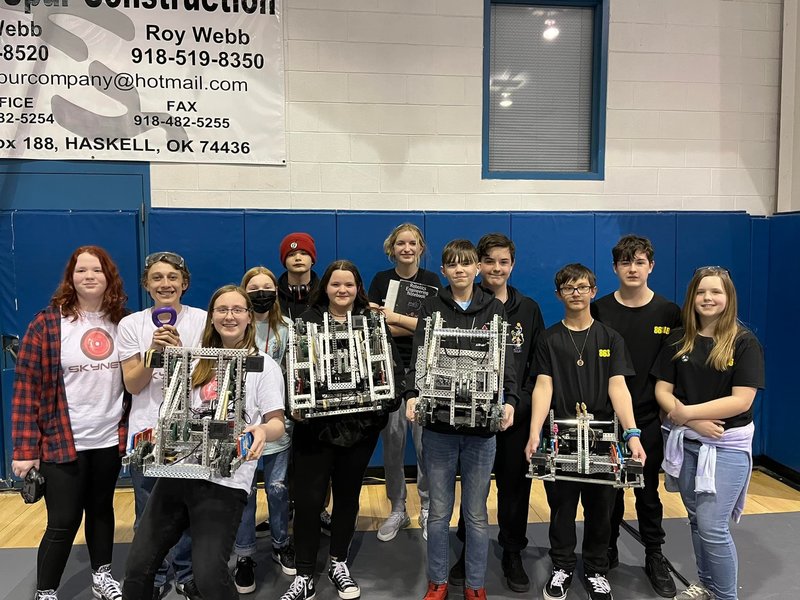 Ed Alexander, Ella Ralsten, Mycka Duncan, Gabe Carroll
Tournament Champ
Qualified for Worlds
Chloe Reedy, Margaret Lee, Jacob Wright
Design Award
3rd place in Qualifying Matches
Qualified for Worlds
Kenadie Hofstetter, Caden Fox, Mady Sharp, Naoh Halpine
Amaze Award
2nd Place in Skills
Qualified for Worlds
"I am so proud not only for what they achieved but also for how well they acted while doing it. The students represented Claremore well," added Mr. Isenbart, CPS Tech Ed teacher and Robotics Coach.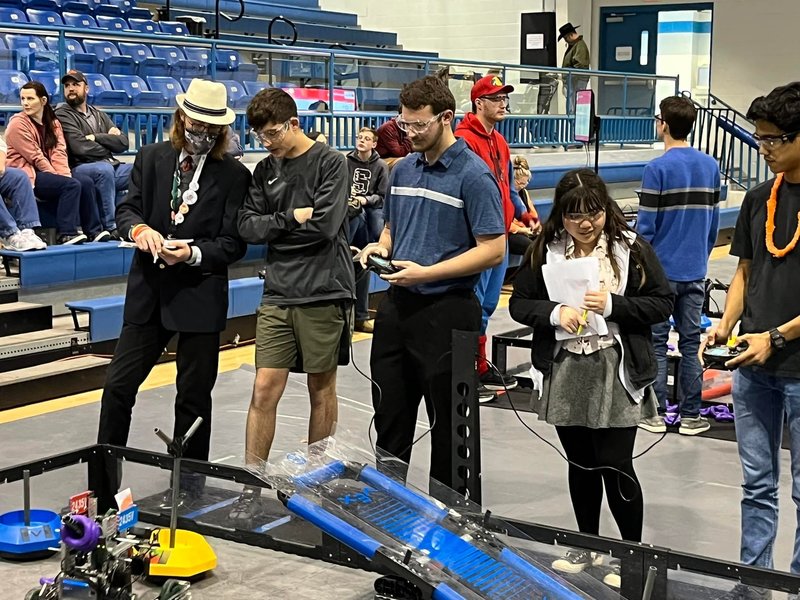 The VEX Robotics World Championship, presented by the Northrop Grumman Foundation, brings together the top VEX IQ Challenge, VEX Robotics Competition, and VEX U teams from around the globe to celebrate their accomplishments and participate to be crowned champions.
VEX Robotics Competition teams compete in the exciting 2021-2022 game, Tipping Point, to earn a spot at this prestigious event.
#CPSZEBRAPRIDE