Roosa Elementary is one of two schools in the nation to earn the Great Expectations (GE) Model School for 20 consecutive years.
Leaving behind a legacy means making an impact that will last long after you die. It could be financial, with something you create, or through the people you touch while alive. Roosa Elementary has built a legacy culture through Great Expectations.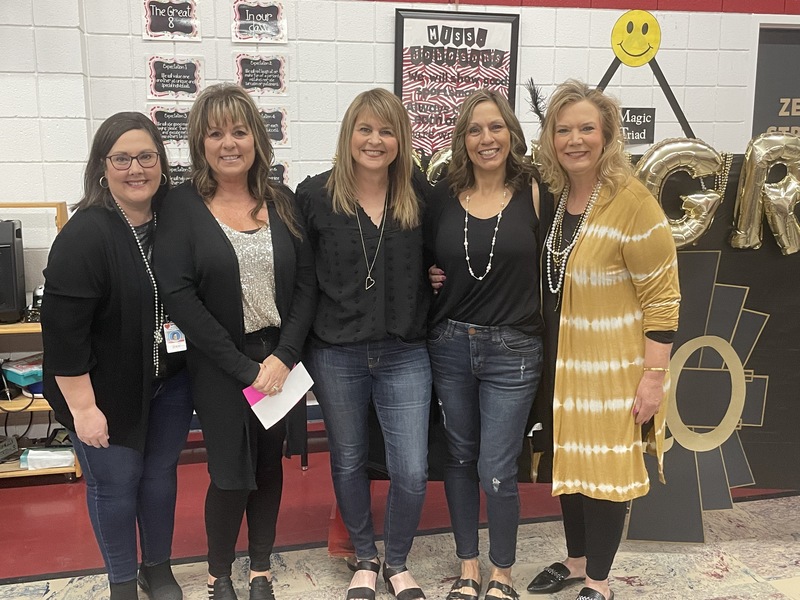 Six of our current staff members were here the first time Roosa became a model school 20 years ago. Kristy Hostler, Debbie Greggs, Lynse Robinson, Dawn Shaw, Tobi Riggs, Keli Rumsey, and their peers did the groundwork years before the school became an official model school laying the foundation for their legacy Roosa is living out 20 years later. They have impacted thousands of Zebras over the past 20 years.
The other four staff members (pictured) were once the young faces sitting in the Roosa gym during "Rise and Shine" just like the students did Friday," shared Principal Willard with tears. "These ladies will eventually be the veterans, and who knows which one of our students sitting in our gym right now will carry on their legacy."
Claremore Public Schools' goals are to:
1 - Raise student achievement for ALL students,
2 - Close the achievement gap and provide educational equity for ALL students, and
3 - Ensure a safe educational environment for ALL students.
Leveling the playing field across the district became front and center when Superintendent Frazier joined CPS in 2017. "We wanted to make sure every child in CPS received the same high level of education regardless of the school boundaries. Systematically implementing GE across the board was one of our strategies to accomplish this." As of last year, all four elementary schools and our middle school have accomplished the prestigious status of being named a GE Model School.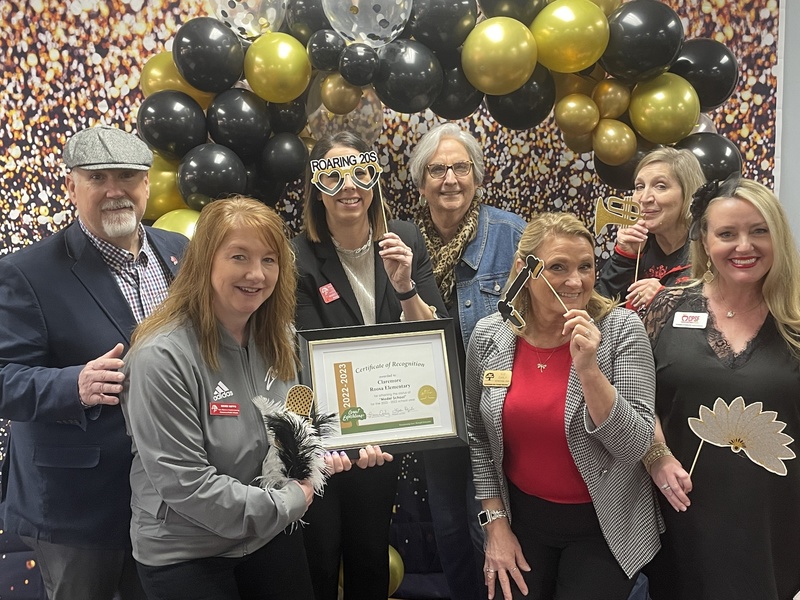 Mrs. Willard read a message from Linda Dzialo, Ph.D., President and CEO - Great Expectations to the audience.
"To set a goal, work hard to accomplish that goal, and then consistently continue to get better each and every year – for twenty YEARS- is nothing short of amazing! In spite of the unusual challenges of the past two pandemic years, you remained focused on excellence! You worked together, respected each other, excelled academically and crossed the finish line together.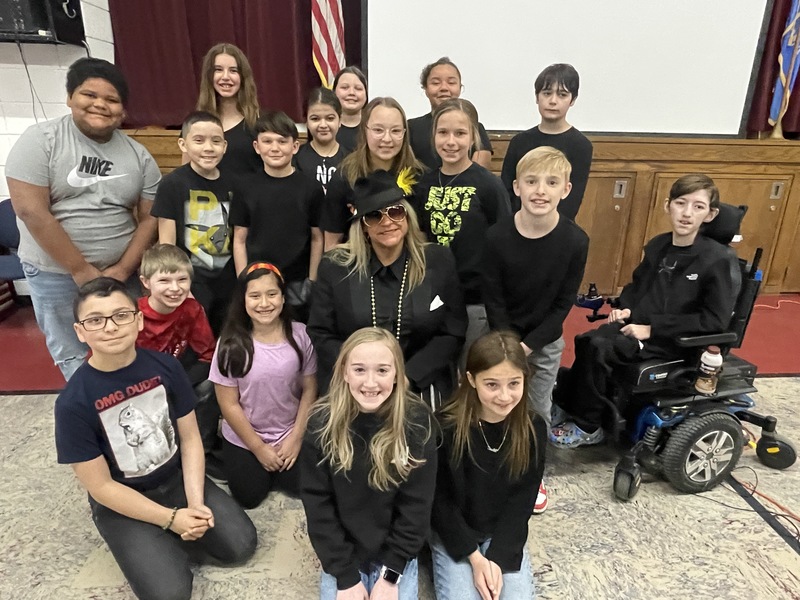 Students, you exhibited the 8 Expectations for Living! Teachers, you implemented the 17 GE Classroom Practices. And every person at Roosa demonstrated the 36 GE Life Principles! You are one of the best schools in America!"
#CPSZEBRAPRIDE