Estabrook Memorial Blood Drive Surpasses Goal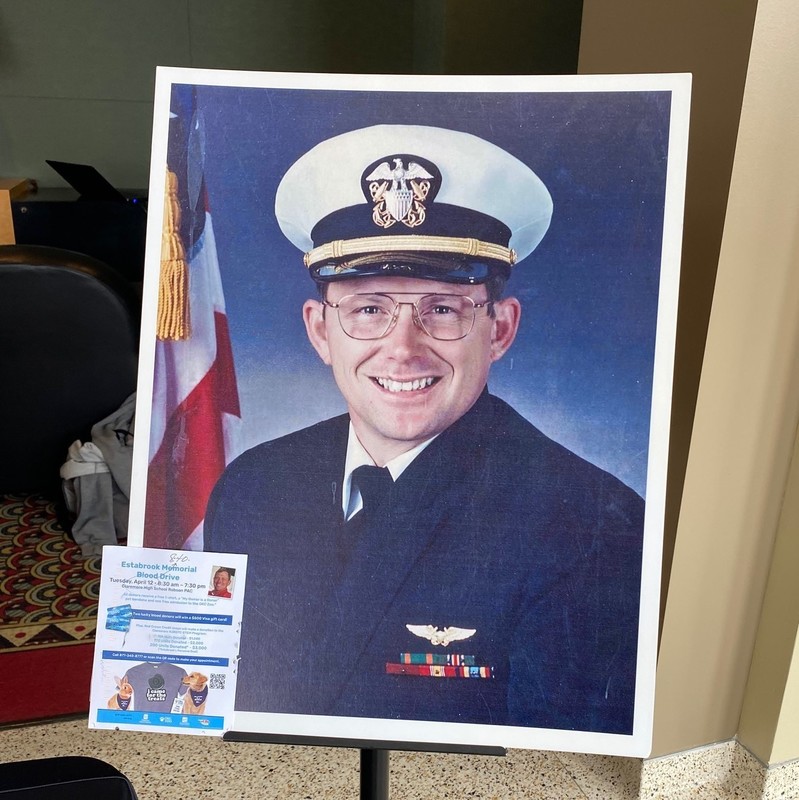 NJROTC's Estabrook Memorial Blood Drive was a true humanitarian victory for our school, community, and Commander Estabrook's memory.
Registering 189 blood donors and 212 units collected surpassed the 200 unit goal.
"Claremore NJROTC is thankful for all the support from the Claremore Public Schools' staff, parents, sponsors and students for making the Estabrook Memorial Blood Drive a monumental success - a one day blood drive producing 212 units of life-saving blood is an incredible feat! Well done and thank you to all," exclaimed Col Rahe USMC Ret and the CPS Sr. Naval Science Instructor.

With the support of their sponsor, Red Crown Federal Credit Union, the NJROTC will receive a $3,000 donation to their STEM initiative for achieving their collection goal. Next week, they will also present a $500 VISA gift card to two donors.
This success is a true testament to the 40 years of service Estabrook championed for the blood donor efforts. "Finally, a special thank you to the Estabrook family for carrying on the legacy of the late LCDR Murray Estabrook, USN Retired," Col Rahe added.

Pictured on the cover:
Susan Addison, OBI
Mrs. Barbara Estabrook
Andrew Hickman, CHS Sophomore, NJROTC Blood Drive Coordinator
Col John Rahe USMC Ret - Sr. Naval Science Instructor
#CPSZEBRAPRIDE