Lindsey Baldwin Newest Member of the Board of Education
Claremore Public Schools (CPS) welcomes Lindsey Baldwin as the newest Board of Education member (BOE) member. Baldwin was appointed to fill the Ward 3 seat at the monthly Board of Education meeting in August. The Ward 3 seat was previously filled by Rod Henry, who resigned earlier this year.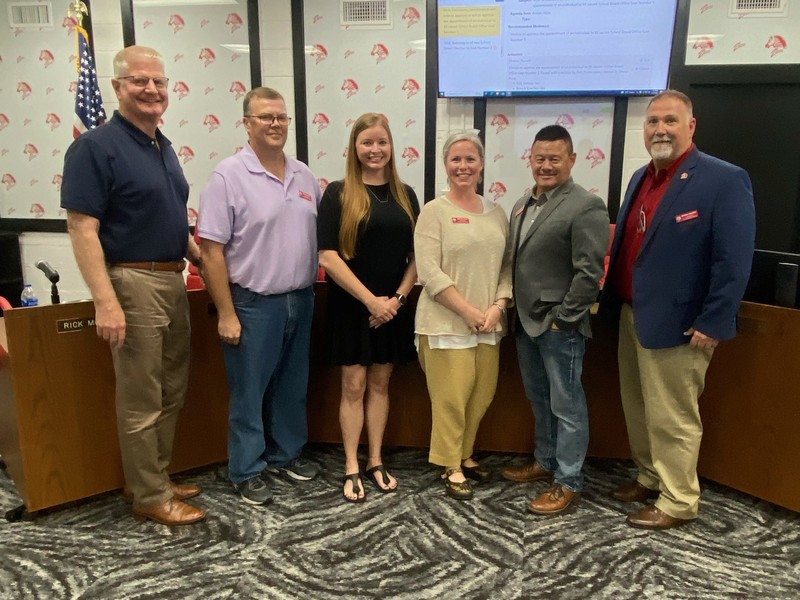 After graduating from Union High School in 2003, she attended TCC, earning an associate's degree in business administration. She continued her post-secondary education in business administration and management at NSU BA. She is the Firm Administrator at Fleming Advisors, LLC, a tax and accounting firm.
She married Kellen in 2010 and their family made Claremore their home in 2013. They have been a Zebra family since 2018. Both her kids, Hudson and Riley attend Westside.
The BOE was very impressed with Mrs. Baldwin's research, preparation, and interest in becoming a BOE member.
"Her enthusiasm and excitement for public education are contagious. You can tell her passion and sense of purpose are driving her to serve our community. It was apparent she wanted to be a good board member - one that would contribute positively to the District vision," shared Patrick Gotcher, BOE President.
Q

Why did you choose to serve?
"When the opportunity was presented, I was flattered and honored to be recommended for the position. I am thrilled to offer my perspective and experience as a full-time working mom, involved parent and active community member."
Q What does being a Zebra mean to you?
"The Zebra logo is a great representation that Claremore is a tight-knit community. One that I am proud to be a part of and raise our children in. My family and I have made lifelong Zebra friends since we became a part of the community, and that is something I will always cherish."
Q What do you think is the biggest strength of our district?
"Communication. As a parent of two children in elementary school, one thing I have always valued at CPS is their open communication. From teachers to administrators and now the board members and superintendent- it is clear they understand the importance of relaying information to parents and the community as a whole."
Q What are you most proud of during your service as a BOE member?
"As the newbie, I am excited to become an asset and get started by sharing my unique perspective."
To find out more about our BOE check out our webpage.
#CPSZEBRAPRIDE