Michelle Rahn, Will Rogers Junior High STEM teacher, awarded a $2,500 grant from the Tulsa Regional STEM Alliance to advance STEM education
Rahn was one of four recipients recognized at the Tulsa Flight Night Gala that took place at the Riverside Airport on the Tulsa Technology Center campus.
"The impact of the Siegfried STEM Innovator Award will allow our students to engage in a robotics' program that allows students to learn critical thinking and problem-solving skills to prepare them for the future workforce. This program also aligns with CPS's goal of offering effective, rigorous STEM education to every student," Rahn told us.
Mrs. Rahn is starting a new after-school VEX I.Q robotics club for 6th graders to help bridge the gap for students to get them excited about entering high school robotics. She also sponsors an after school Girls STEM club where girls build a remote-controlled airplane to compete in the Speedfest Competition. The funds received from the award will finance these initiatives.
In her STEM class, she meets with students daily for 50 minutes which gives them opportunities to dive deep into project-based learning, giving students time to work through the engineering design process of asking questions, brainstorming ideas, designing, testing, redesigning and testing again. Most of our projects are accomplished in teams of 3 or 4 students, where students learn the important soft skills of communication, critical thinking and teamwork.
Her after-school girls' STEM club serves 6th-8th grade girls. This weekly club allows girls to discover their strengths in STEM education in a non-threatening environment allowing them to take risks they might otherwise not take in a regular classroom setting.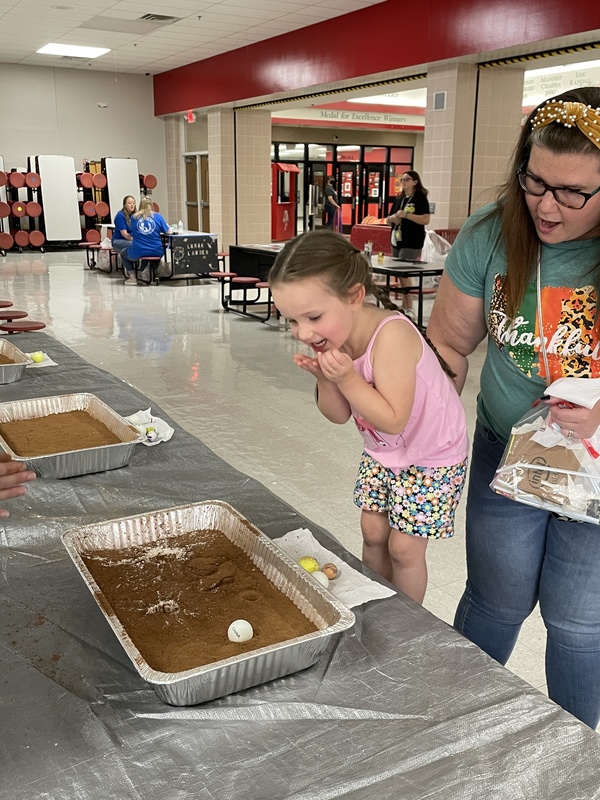 The Space day event she spearheaded was a community-wide collaboration with local agencies to host a family learning day.
"Research shows that if families can have these learning experiences together, it reinforces the students who are interested in entering STEM education in high school and beyond," Rahn explained. "This event was inspired by Stuart Roosa's Apollo 14's 50th Anniversary. We had teachers from every school in our district help to provide STEM stations for families."
In partnership with our Claremore Musume of History, Rogers State University, Civil Air Patrol, Tulsa Regional STEM Alliance, Tulsa Air & Space Museum, Oklahoma NASA Space Grant Consortium and many other organizations, over 450 people attend the inaugural event.
The innovation runs deep in this classroom. Students took part in the Space Chile Grow a Pepper Plant Challenge meeting with a NASA botanist, collecting data, growing peppers in a hydroponics system, and designing tools and processes to improve pollination.
Everybody loves a game and when a game connects a student to learning, it's even more fun. After learning about circuits and coding, students also work in teams to create their own arcade game that has a coding aspect and a physical (cardboard) aspect. Students use Scratch coding to create a game that is played with cardboard components and the two are connected with a small circuit board making them interactive with their coding. Once completed they invite elementary and high school students to come to play the games.
These learning activities engage and inspire the next generation of innovators. "The lessons we investigate as a class provide meaningful context for understanding abstract science and math concepts. My class allows students to see the big picture of how science, technology engineering and mathematics all work together and not in individual silos. By combining these disciplines, their learning is enhanced and allows students to be inspired and hopefully opens doors for them to see themselves in future STEM career paths." she added.
Mrs. Rahn considers herself a student every day in her own classroom. "I have learned never to underestimate the possibilities of my students! They always surprise me with their creativity and their drive to discover more. I have also learned to intervene less and allow students to do more. I grant more agency and responsibility to them to direct their own learning. I don't just sit back and watch them flounder but rather guide them and know when to intervene and give them help. I encourage them to solve problems and give them the tools they need to succeed. In other words, I allow them to fail forward, not just giving up but guiding them to find other ways to think about things they are struggling with."
Tulsa Flight Night Gala Awards