It was a GREAT DAY TO BE A ZEBRA today as we kicked off National Walk to School Day with our Wednesday Walking Pals. Our elementary schools were joined by several celebrities this morning for the big event. Keep in mind you do not have to be a celebrity to join us. Pick up an application to be a Wednesday Walking Pal or sign your student up in the office at Roosa, Westside or Claremont. Thank you for Volunteers For Youth for coordinating this program. #CPSZEBRAPRIDE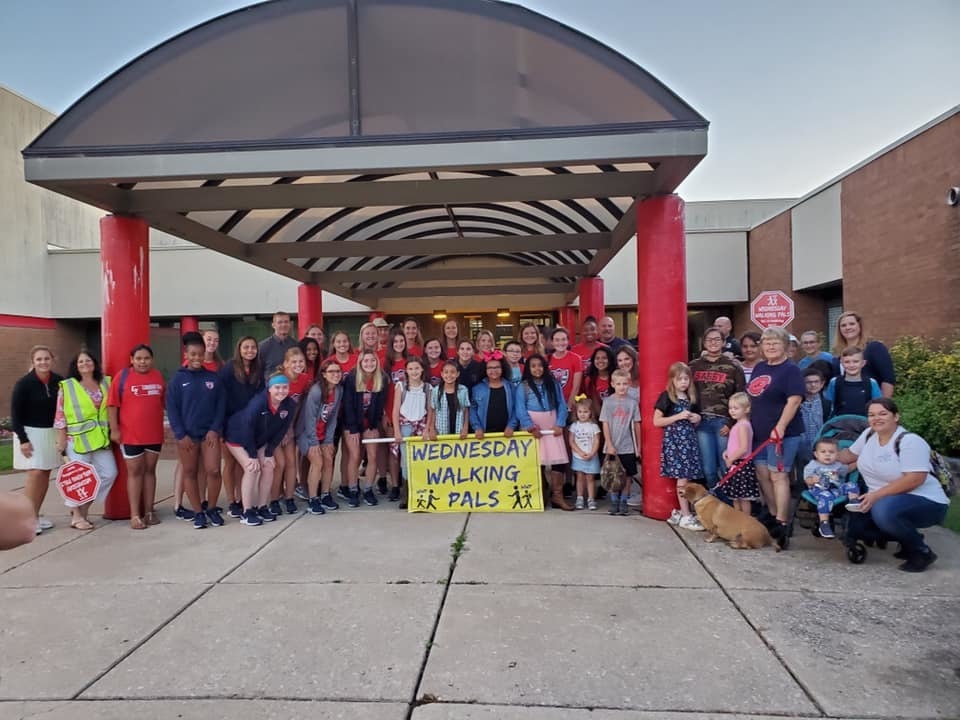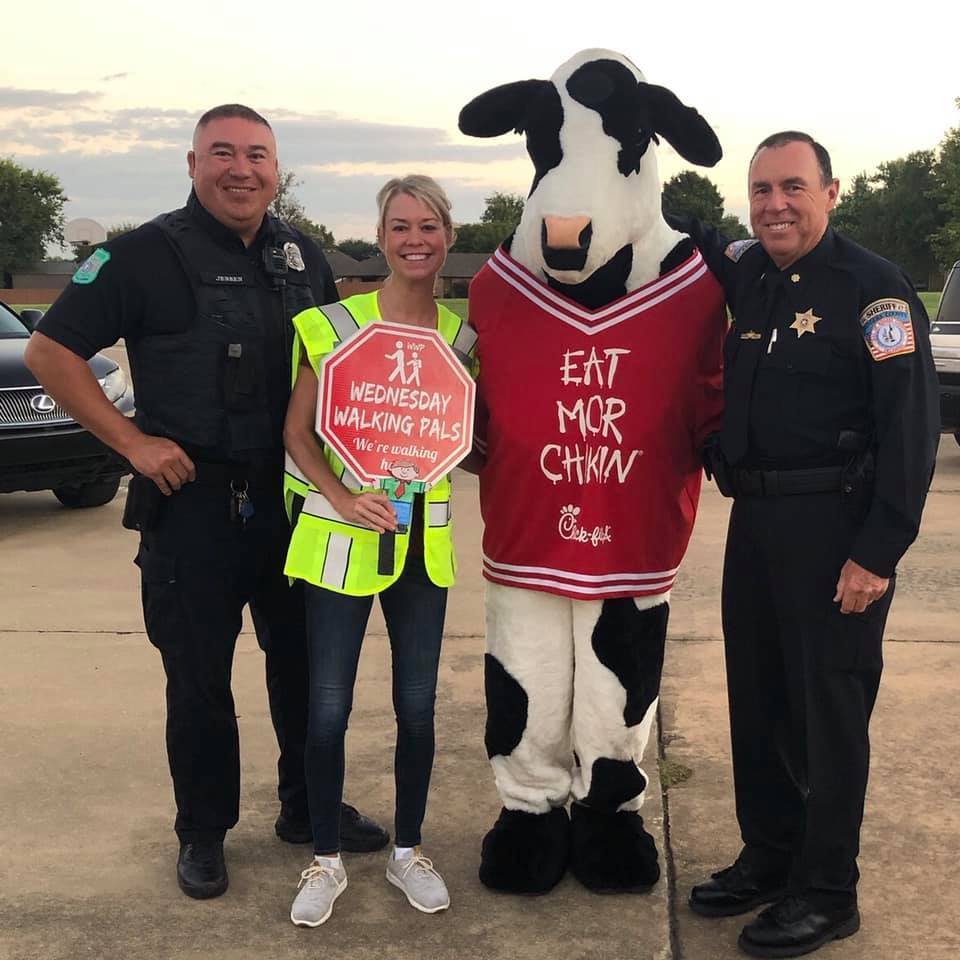 Playing a sport is not just about the game itself but about life lessons, commitment, determination, hard work, learning how to improve, to sacrifice, to be a team player. It's about living out the #CPSZEBRAPRIDE legacy for the rest of your life in all you do. Congrats to these senior softball players who took on that challenge!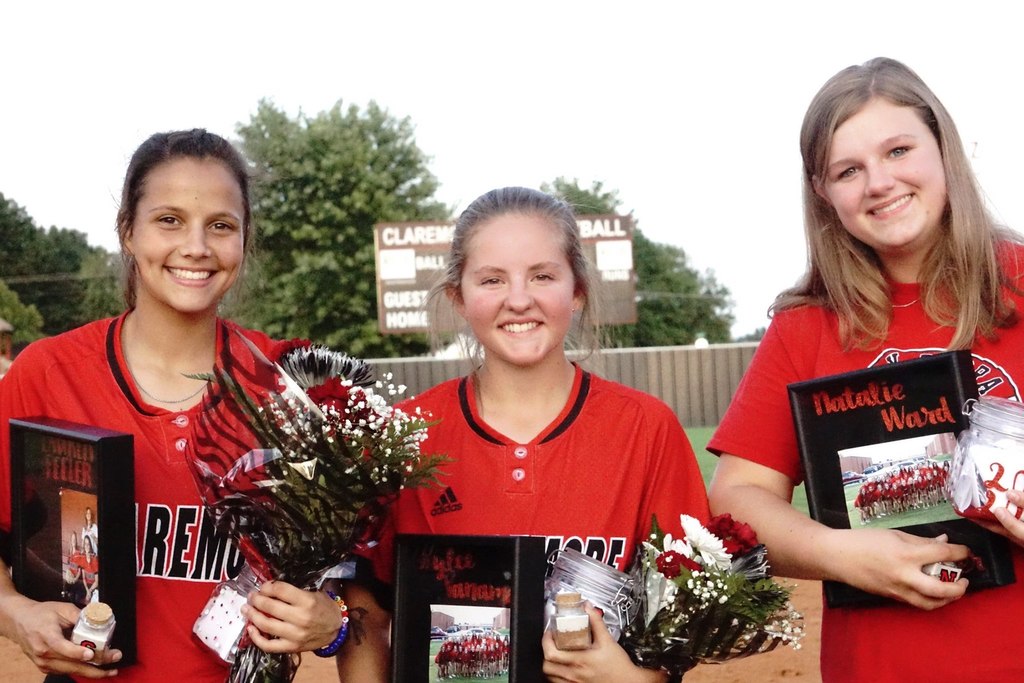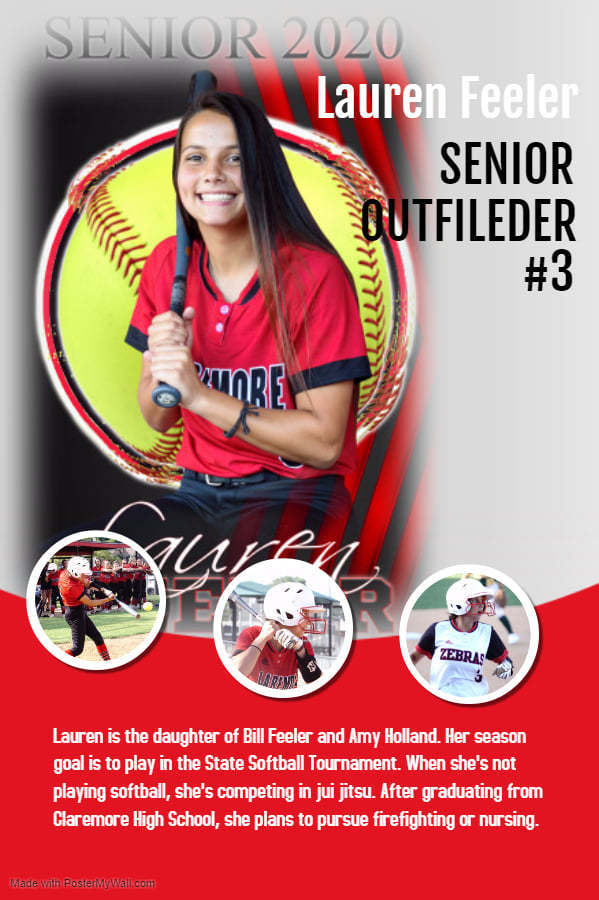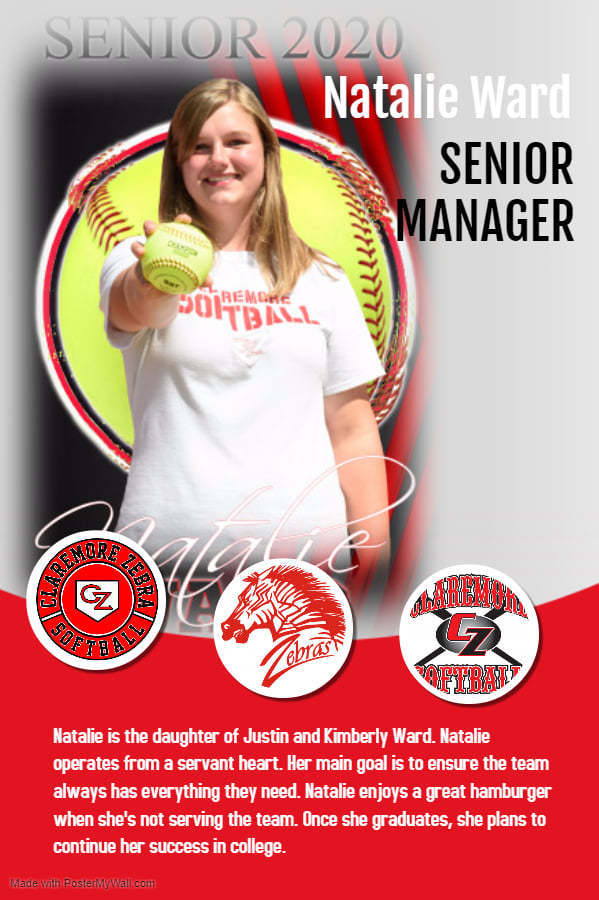 It's GAME DAY for the Lady Zebra Volleyball team! Tonight the Zebras (#5) play Carl Albert (#7) at HOME at 4:00, 5:00, and 6:30. Come support your team and wear your #ZEBRARED and show your #CPSZEBRAPRIDE!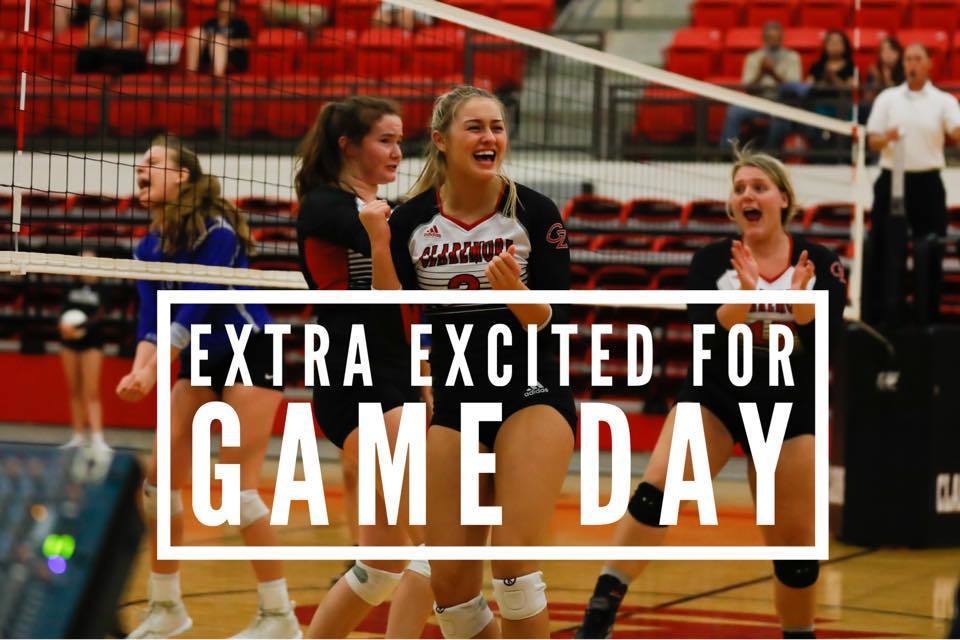 Congratulations to the WRJH Students of the Month for September! Edward Adams, 6th grade Charlie Jo Baldwin, 7th grade Adele Wilson, 8th grade. #CPSZEBRAPRIDE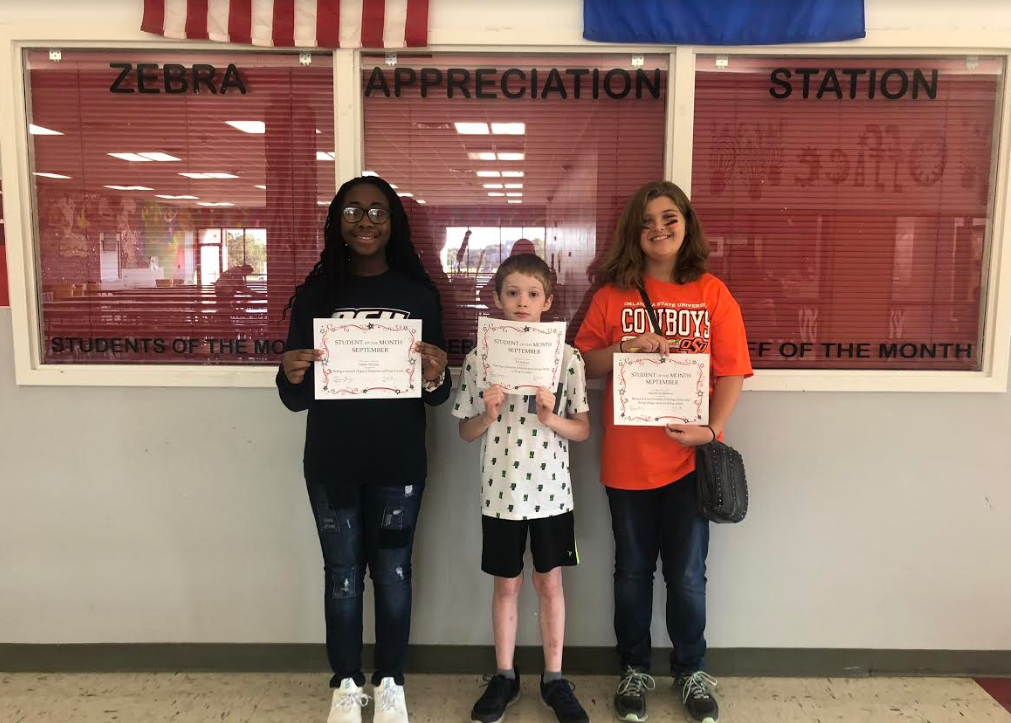 Westside library had some special visitors this past week. Three ladies from the Holiday Hills Homemakers presented them with a check for $304.00. The money will help 30 students purchase books at the upcoming Scholastic Book Fair. These ladies have been blessing our students for several years. Their generosity and commitment to encouraging young readers is inspirational. #CPSZEBRAPRIDE

Today is opening day for FAFSA! The earlier you submit your information the more opportunities you will have for federal financial aid.
https://studentaid.ed.gov/sa/fafsa
#CPSZEBRAPRIDE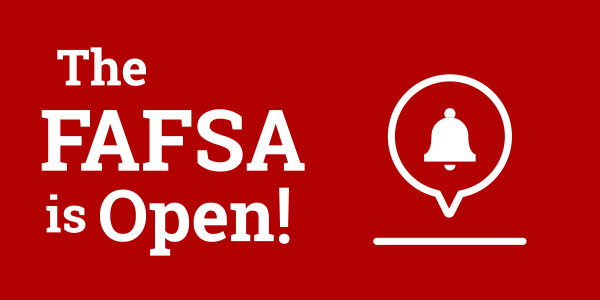 OUTSTANDING ZEBRAS Congratulations to both the CHS Band, Color Guard and Cheerleaders for their accomplishments this weekend in competitions! It's a GREAT DAY TO BE A ZEBRA! #CPSZEBRAPRIDE

CHS Band & Guard placed 1st in 5A today at the Stallion Battalion! #CPSZEBRAPRIDE

📣 2019 OSSAA 1st Runner-up❤️ congratulations to the CHS Cheer Team! #CPSZEBRAPRIDE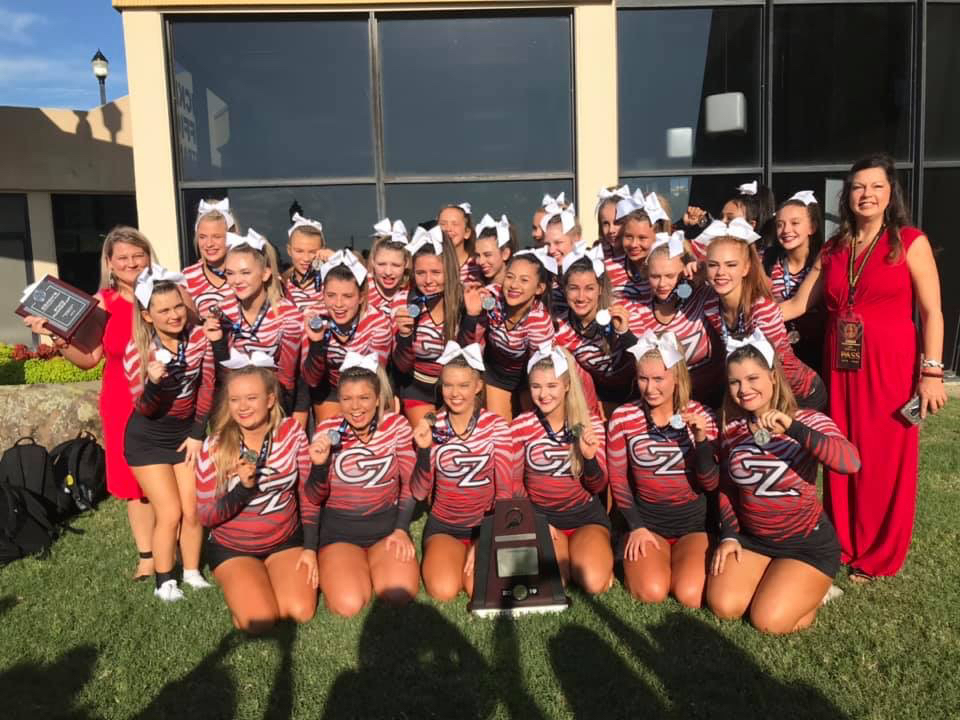 This past week the 6th graders at WRJH had their first annual Career Day sponsored by CIEDA. Several local Claremore professionals came in help increase students exposure to career opportunities right here in their own backyard. Businesses shared specific information about their industry, educational requirements, and some information on their personal journey. Thank you to CIEDA, our sponsor for today's event and to: RSU, State Farm, US GOV- Mark Lepak, Reading Truck Body, RCB, Volunteers for Youth, Holiday Inn/Claremore Conference Center, Tulsa Port of Catoosa, US Post Office, Coldwell Banker, City of Claremore- City Planner, Hillcrest, and Baker Hughes. #CPSZEBRAPRIDE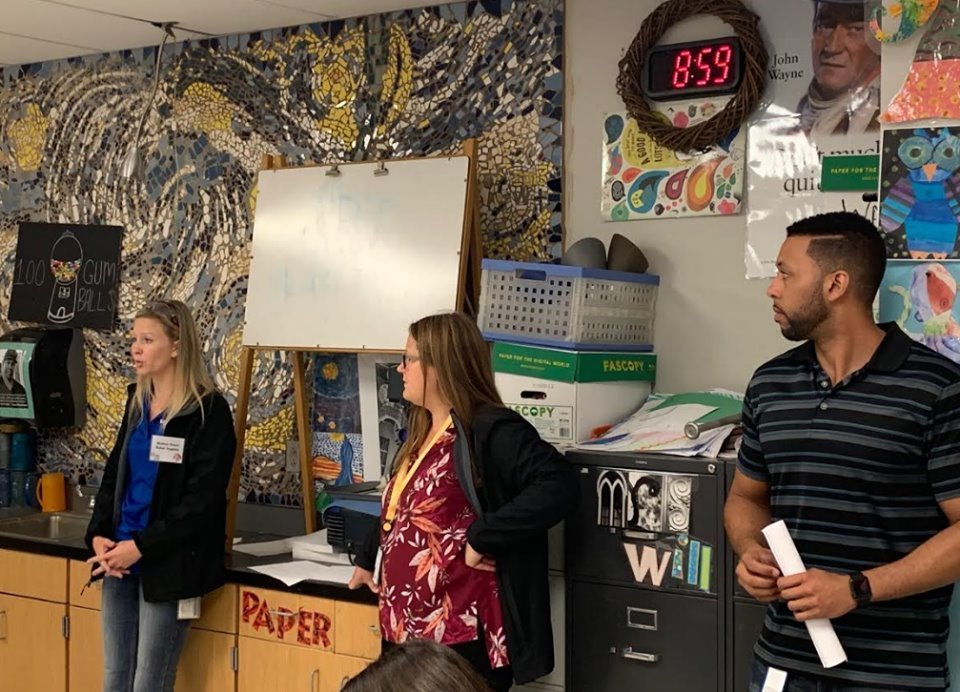 They may be Regional Champs, but they are not finished yet! Good luck to our cheer team as they take the mat on Saturday at ORU to compete for a STATE RING! Hope to see all our past, present, and future cheer families in the stands on Saturday and wear your #ZEBRARED and show your #CPSZEBRAPRIDE! #CPSZEBRAPRIDE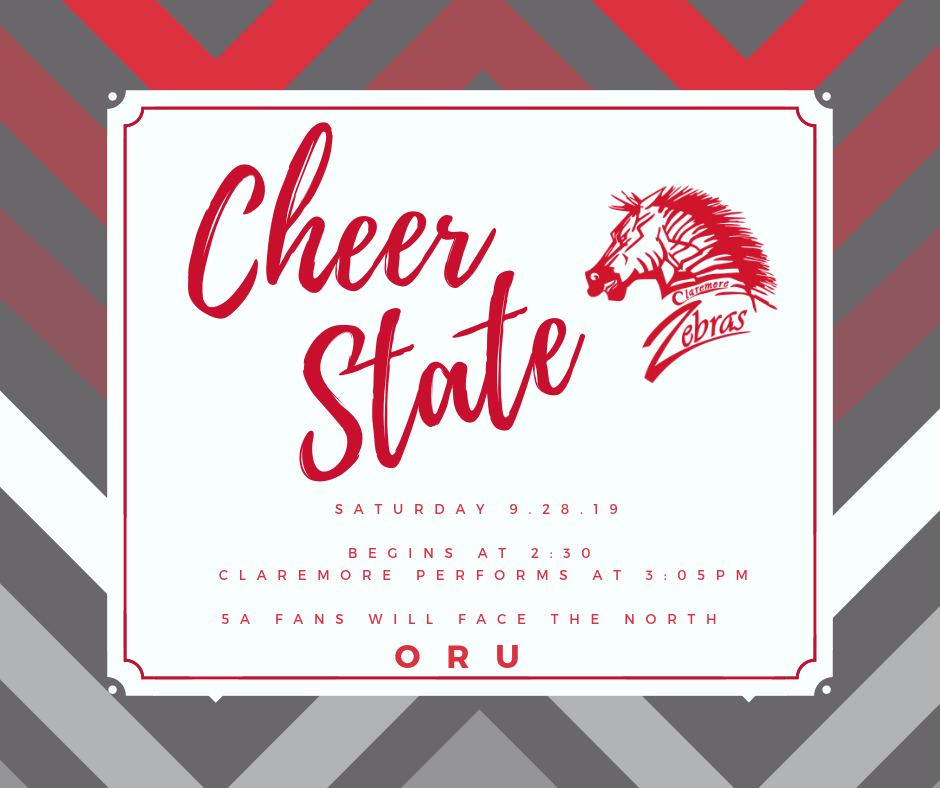 At Claremore Public Schools, we strive to create a work atmosphere for our teachers and staff that is collaborative, supportive, and stimulating. A productive learning environment for students depends on the ability of our teachers to share ideas and best practices with other educators and to have access to the most up-to-date training in the field of education. By recruiting the very best education professionals, we can be sure of the continued success of our students. While your kids won't be in our classrooms on September 30, all of our teachers and staff will be participating in professional development workshops presented by Solution Tree. This PLC training is made possible through the GEAR UP Grant and District PD. #CPSZEBRAPRIDE #STRONGSCHOOLSSTRONGCOMMUNITYZEBRASTRONG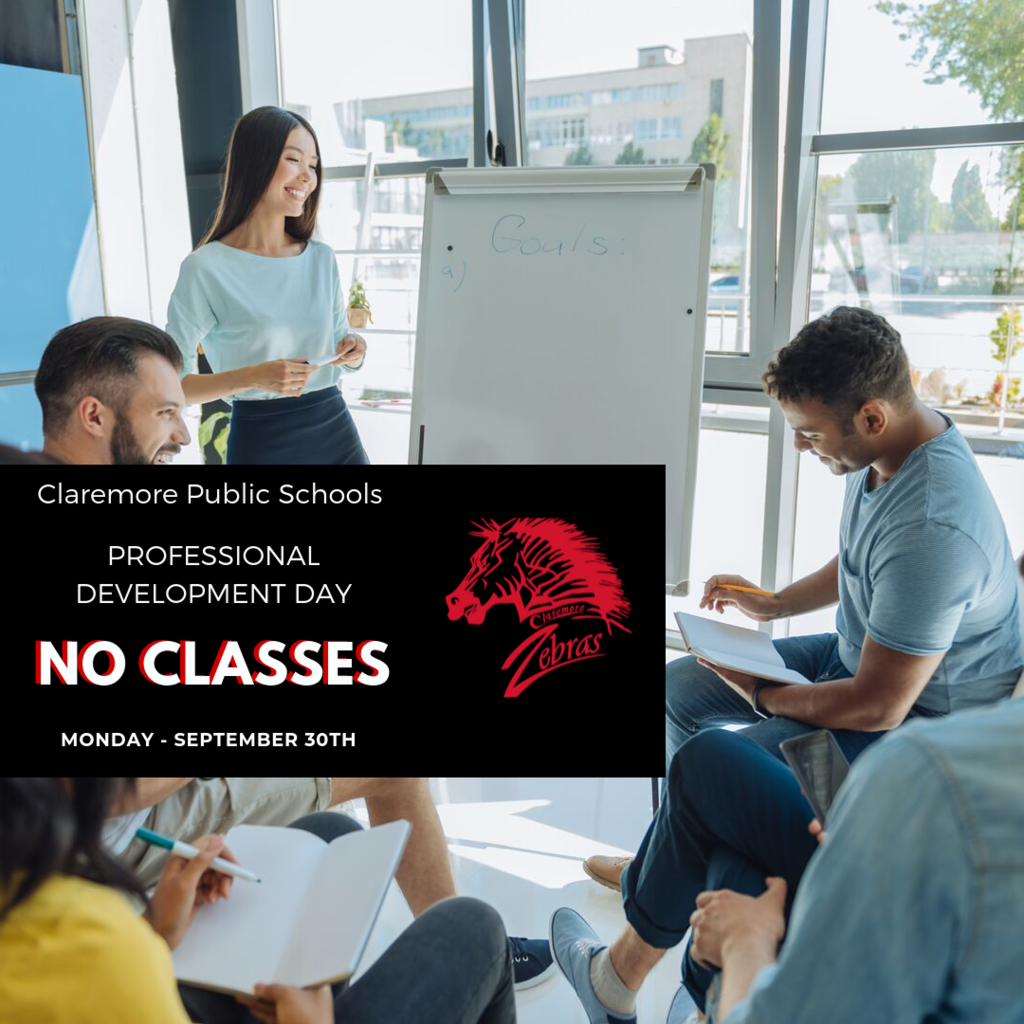 Share your #CPSZEBRAPRIDE with @Matt Whatley for his recent accomplishments! Today the Texas Rangers announced him as the Defensive Player of the Year for the entire organization. Once a Zebra - Always a Zebra #CPSZEBRAPRIDE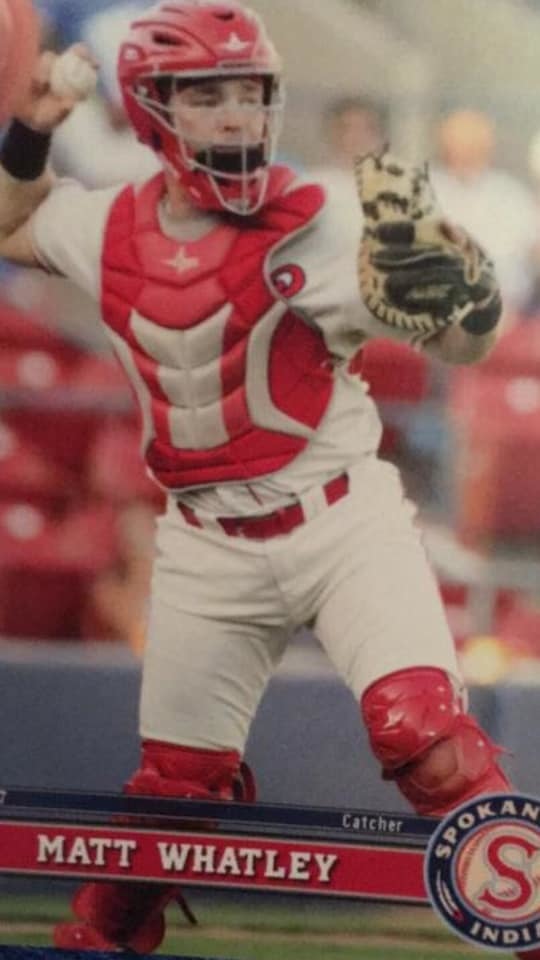 Claremore High School has announced their Students of the Month for September. These students, selected by their teachers, represent our school motto of "Excellence for All, Excellence from All." 9th: Rylee Yewell and Scout Cutsinger 10th: Caroline Crum and Blake Bacon 11th: Erin Kuykendall and Tyler Douthitt 12th: Jayla Hurt and Jace Hightower Our Corporate Partner, AXH, hosts a luncheon for these students at Main Street Tavern each month. AXH understands the importance of celebrating, rewarding, and creating opportunities to mentor these young people. Students get to interact with several professional representatives from AXH and discuss their classes, goals, and potential career choices. The student could be selected for their outstanding academics, excellent teamwork, most improved, or for demonstrating positive character. Students are nominated and voted on by the entire faculty. Here's a little about each recipient:
https://www.apptegy.net/s/news-cps-claremoreok/articles/chs-announces-september-students-of-the-month
#CPSZEBRAPRIDE

For any prospective wrestlers who have not registered, you can sign up at any practice beginning October 7 through November 21! Practices will be on Mon., Tues., and Thurs. at 6 PM in the CHS Gym. If you would like any youth wrestling apparel, including a Claremore singlet, please use the following link:
https://claremoreyouthwrestling.itemorder.com/
These order MUST be in no later than October 7! If you have any questions or concerns, please contact Coach Weber at
zweber@claremore.k12.ok.us
or request to join the Claremore Youth Wrestling Facebook page. I am looking forward to another successful season! Coach Weber #CPSZEBRAPRIDE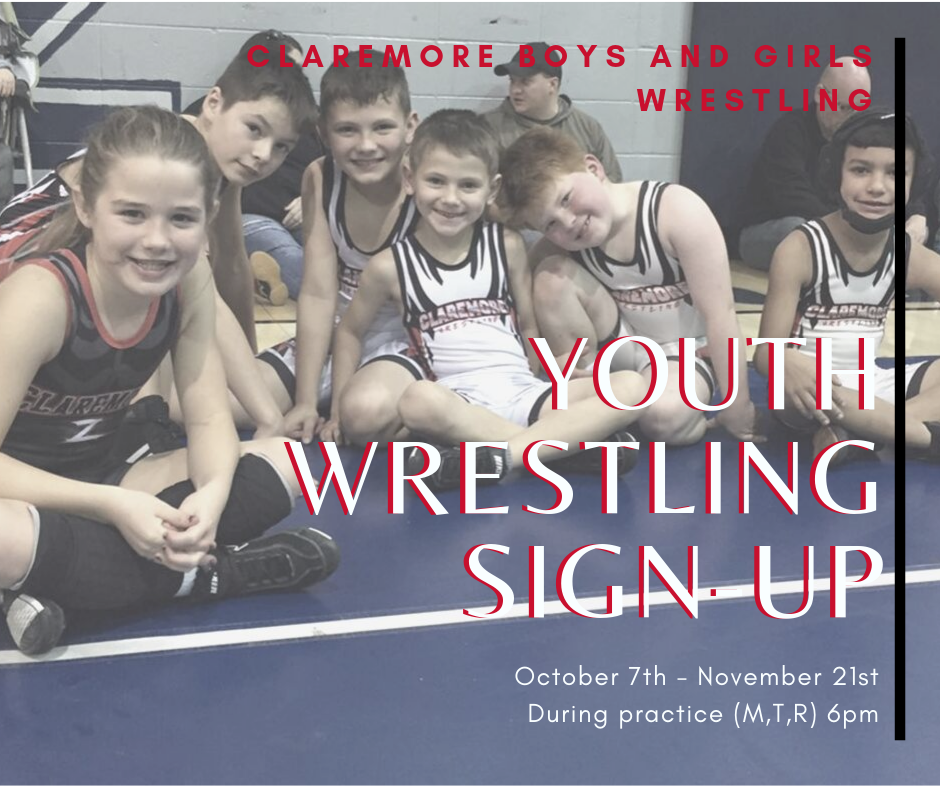 Just a reminder to complete your 2019-20 Free and Reduced Application by Monday, September 30 to continue receiving meal benefits AND potentially qualify for College Admission Fee waivers, additional 2 Free ACT testing opportunities and more. Apply online at
www.myschoolapps.com
#CPSZEBRAPRIDE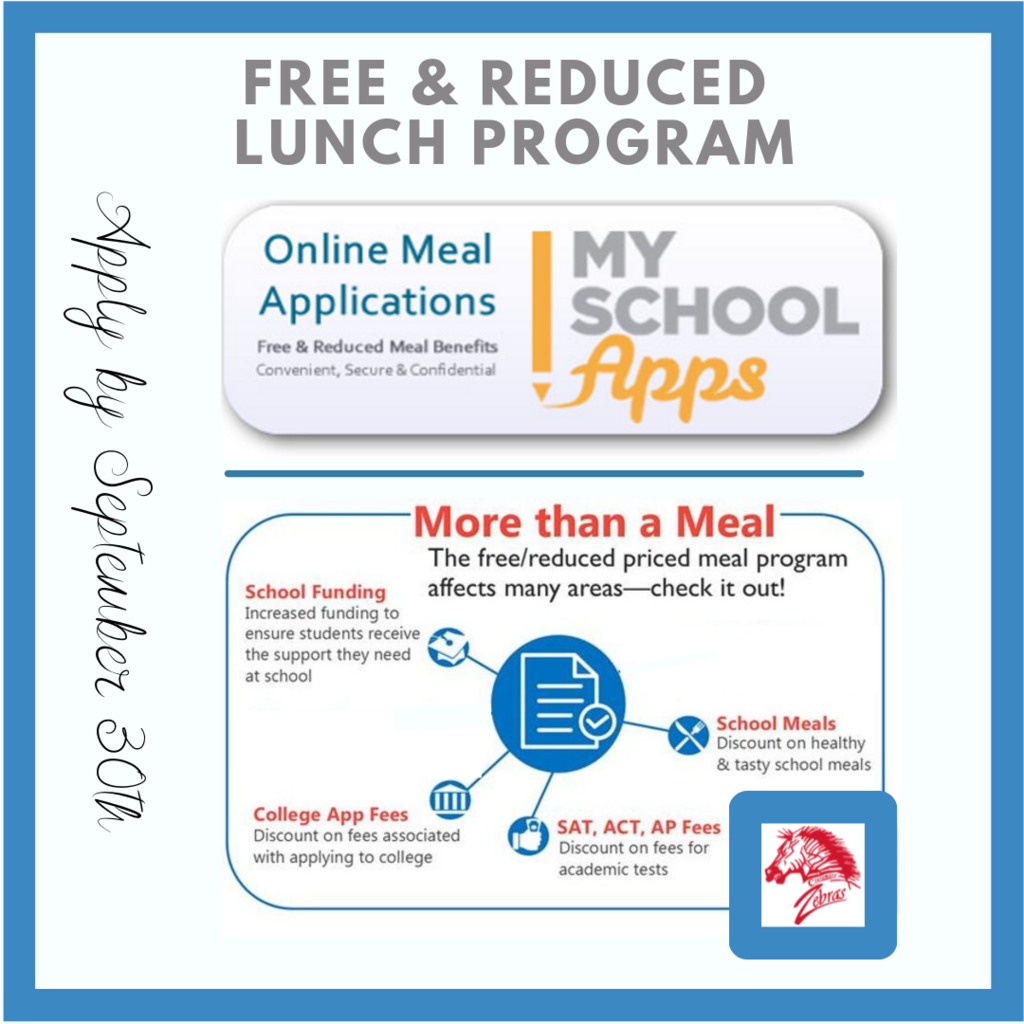 Join in the fun for NATIONAL WALK TO SCHOOL DAY with our WEDNESDAY WALKING PALS! October 2nd you can walk to school with a local celebrity! So parents plan on bringing your kids out on October 2nd. 7:00 AM meet at the designated location 7:10 AM start walking 7:25 AM arrive at school Claremont meets at First Baptist Church Roosa meets at St Cecilia's Catholic Church Westside meets at Westwood Church Remember when your grandparents had to walk to school, uphill, in a blizzard, both ways? The National Center for Safe Routes to School has been working for more than two decades to bring that time back — but not so school children can have stories to pass on to their future grandkids. Walk to School Day is about getting up and moving. The program is made possible through our local Volunteers for Youth. #CPSZEBRAPRIDE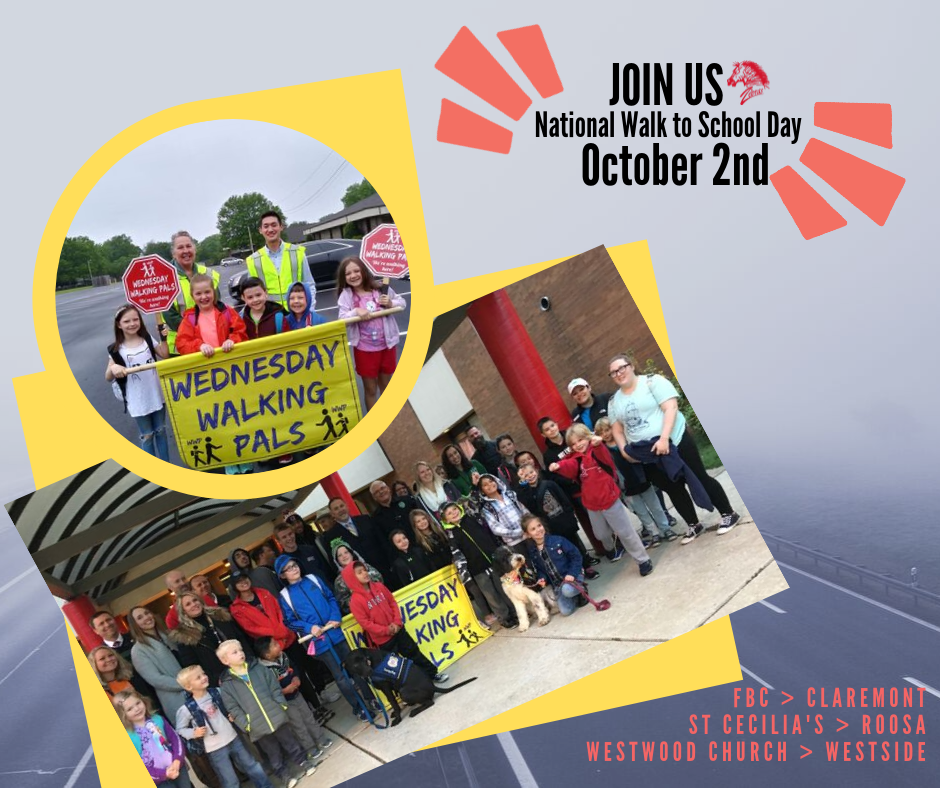 COLLEGE APP WEEK IS THIS WEEK! National Honor Society is hosting their 5th COLLEGE CONNECTION on TONIGHT and it's open to ALL CHS Juniors & Seniors. COLLEGE CONNECTION workshops that will be lead by college representative from OU, OSU, TU & RSU and other specialists that will help you navigate your future plans. These presentations & workshops will be interactive including the application process & how to stand out, maximizing scholarship opportunities, college enrichment programs such as President's Leadership Council and Honors Programs. The panel begins at 6pm in the CHS library and will have breakout sessions following. This event is open to all current 11th - 12th graders at CHS. This will also prepare all seniors for the COLLEGE APPLICATION process they will be completing Tues, Thurs & Friday this week. #CPSZEBRAPRIDE