SENIORS!!! FAFSA Opens October 1st! What is FAFSA? It is the Free Application for Federal Student Aid required by most colleges even if you do not qualify for federal aid. Colleges require it to receive tuition fee waivers &/or scholarships. There are two FAFSA nights coming up at RSU. You don't have to be enrolled or planning to attend RSU to attend these workshops. 𝗢𝗰𝘁𝗼𝗯𝗲𝗿 𝟭𝘀𝘁 𝗮𝗻𝗱 𝗡𝗼𝘃𝗲𝗺𝗯𝗲𝗿 𝟭𝟵𝘁𝗵 You do have to register to attend. Info and registration can be found here>>>
https://www.rsu.edu/admissions/admissions-events/fafsa-nights/
𝒮𝒶𝓇𝒶𝒽 𝒜𝒹𝒸𝑜𝒸𝓀 GEAR UP College Coach 918-343-7769 (office)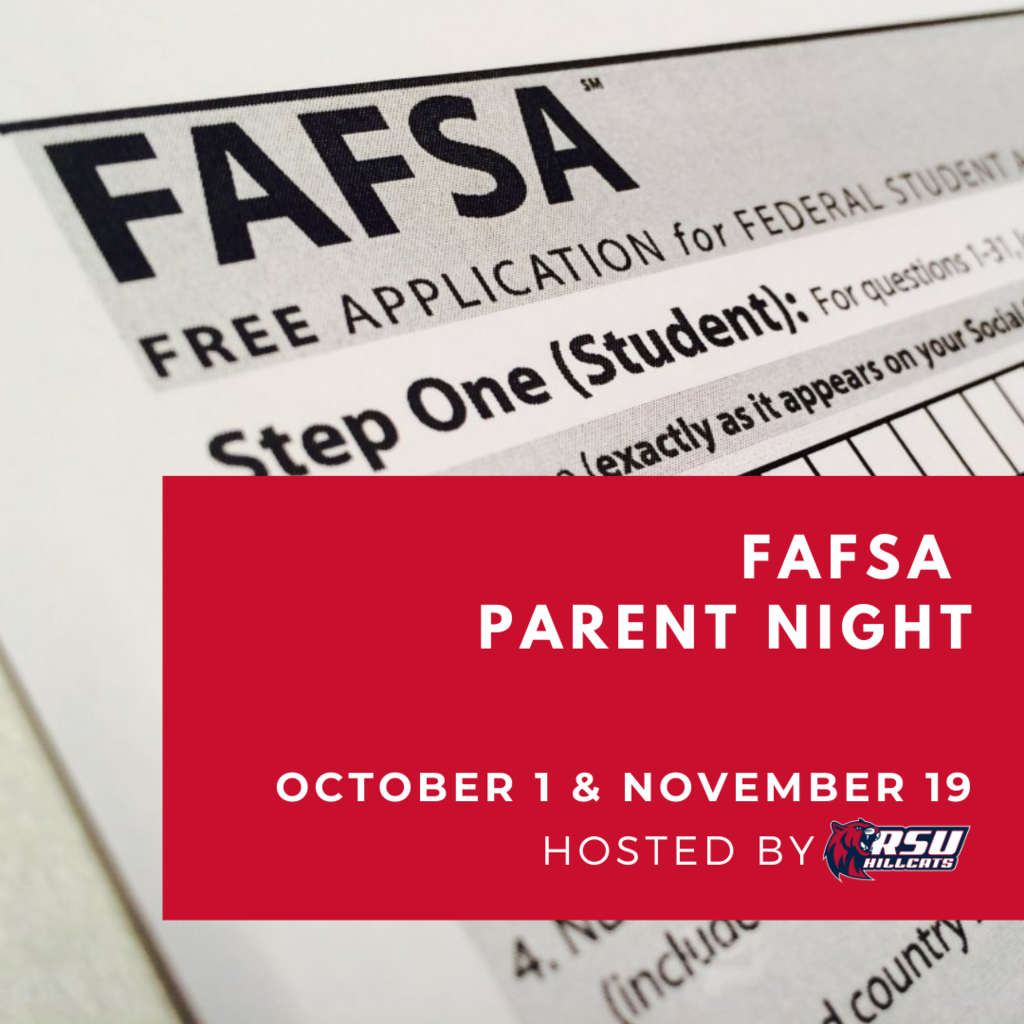 We celebrated the 2021 softball seniors last week! These 6 young ladies have put in a lot of work the last four years, and are deserving of recognition. "It has been a privilege to be a part of their journey through high school and see them grow as players and as young ladies. You all make our program extremely proud." - Coach Coyle 🥎 #2 Emylee Austin: Emylee plays outfield and is planning to attend OU next year and pursue a degree in Nursing. 🥎 #7 Alyssa Poorboy Alyssa has led us in the circle the last two years and plans to further her softball career at Mid-America Christian University next year and major in Criminal Psychology. 🥎 #10 Terran Schornick Terran is a four year starter in Centerfield, and plans to continue playing somewhere in Oklahoma next year. 🥎 #11 Hannah Mary Hutchinson Hannah Mary is an outfielder who plans to attend RSU for her basics next year and then move to the Oregon coast. 🥎 #17 Hailey Barnes Hailey Barnes is our right fielder and plans to attend UCO next year and major in psychology. 🥎 #22 Kaley McMillan Melon is a corner infielder this year after serving as a manager last year, and is undecided on plans after high school. Come out after school today and watch them take the field for their last home game against Tulsa Hale! #CPSZEBRAPRIDE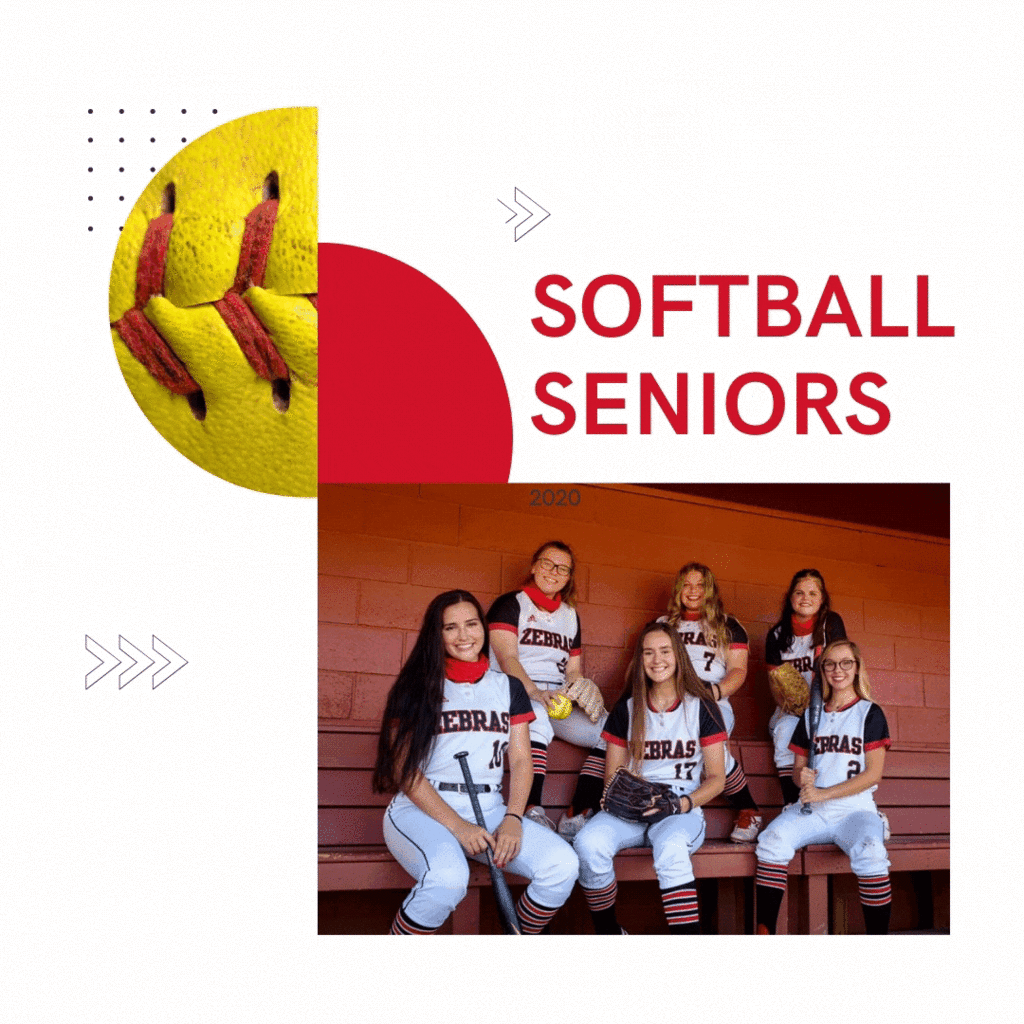 Claremore Public Schools, OK has a mobile app that helps students, parents, and community members know what is happening on campus, right from their phones. We know that families are using smartphones as a primary means to communicate. That's why we've created an app that is custom-built for mobile. On the app, you can find cafeteria menus, real-time sports scores, contact information for staff, and event information. You can download the app on Android:
http://bit.ly/2OE8G1C
or iPhone:
https://apple.co/2MDu6cz
. Find out more here:
https://youtu.be/ES_ZGLWYOAI
#CPSZEBRAPRIDE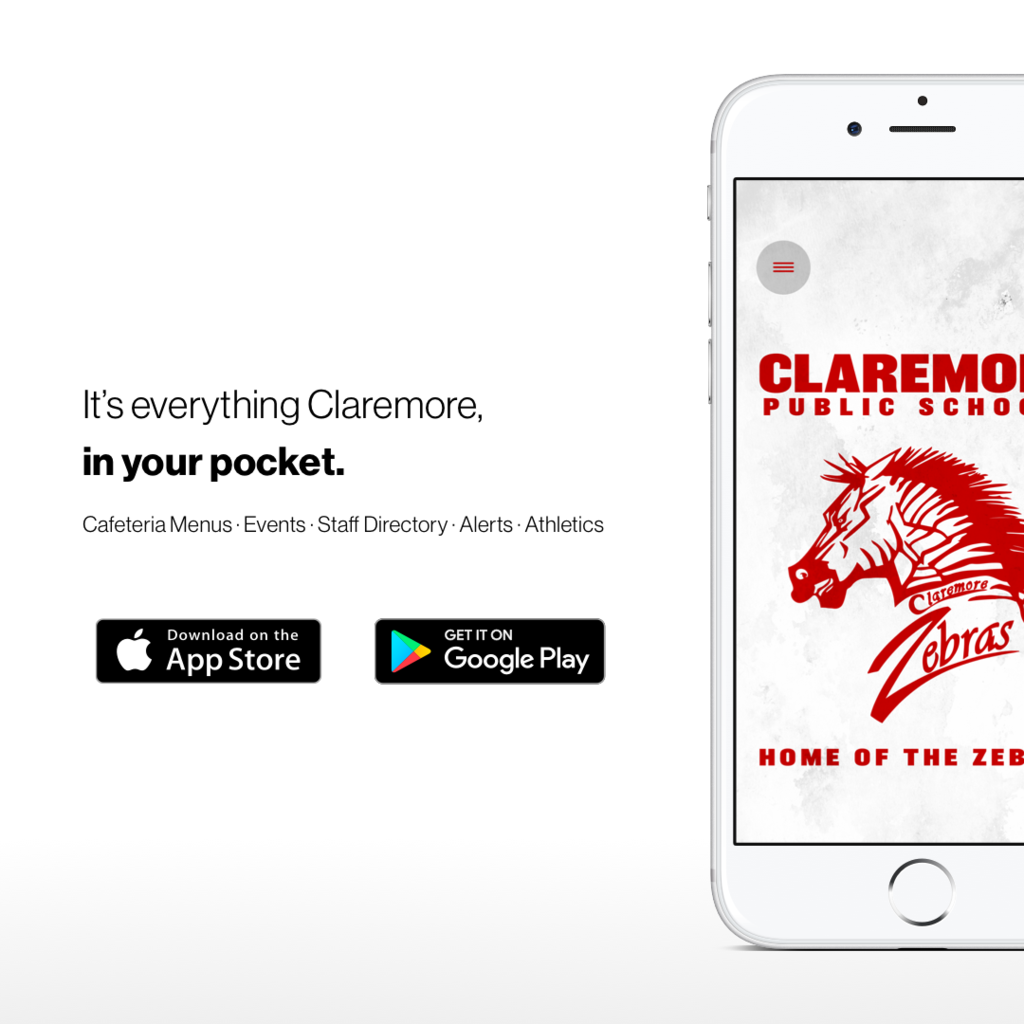 Claremore students and parents... 🗨 Do you have questions about college? 💰 Need help filling out your FAFSA or Oklahoma's Promise applications? GEAR UP can help! Sign up to talk to one of our Gear Up coaches and get the help you need! 🏲 School Specialist, Rachelle Sturges-
https://rachelle-sturges.youcanbook.me/
🏲 College Coach, Sarah Adcock-
https://coachadcock.youcanbook.me
GEAR UP is designed to prepare middle and high school students for college success through direct student support services, including college campus tours, ACT test preparation and testing, college exploration and preparation courses, leadership/STEM summer academies, and one-on-one guidance from education specialists. Oklahoma GEAR UP offers college access and financial aid information to students and families through awareness activities and services, including Oklahoma's Promise and FAFSA completion assistance. The program provides collaboration and leadership opportunities for Oklahoma GEAR UP schools and works with them to implement Professional Learning Communities (PLCs), which help teachers and faculty address student achievement, academic interventions and common assessments. #CPSZEBRAPRIDE

ICYMI...Here are the upcoming events for CZ Varsity Softball. Keep in mind the OSSAA Regional Tournament is scheduled for October 6-10 (Time and Location TBD). The OSSAA State Fastpitch Softball Tournament is scheduled for October 15-17. #CPSZEBRAPRIDE


Tonight Claremore vs Glenpool at home! Red Army theme will be GOLDchella as the Zebras work for another "W" on Lantow Field! In addition to the WIN, please practice the other 3 W's during the game. ✔ Wear A Mask ✔ Watch your Social Distancing ✔ Wash your Hands #CPSZEBRAPRIDE


Claremore High School's Luke Buzzelli named to The Oklahoma Hall of Fame Teen Board. The Board offers ninth- through 12th-grade students the opportunity to promote Oklahoma pride in the community and state, while at the same time learn skills including event planning, fundraising, and collaborative group work. Students also have the opportunity to meet and have discussions with Oklahoma Hall of Fame members and other inspirational Oklahomans at several meetings throughout their term. #CPSZEBRAPRIDE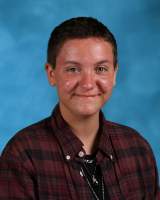 Mr. Jeff Johns, CHS ZTV teacher, added another zebra to our dazzle of zebras. Emma Kathryn was born Monday, September 21st, during 2nd period (10:30 AM). She was 20 inches long and weighed in at 7 lbs 8 oz. Congratulations, Mr. Johns, wife Lindsey, and big sister Acelynn. #CPSZEBRAPRIDE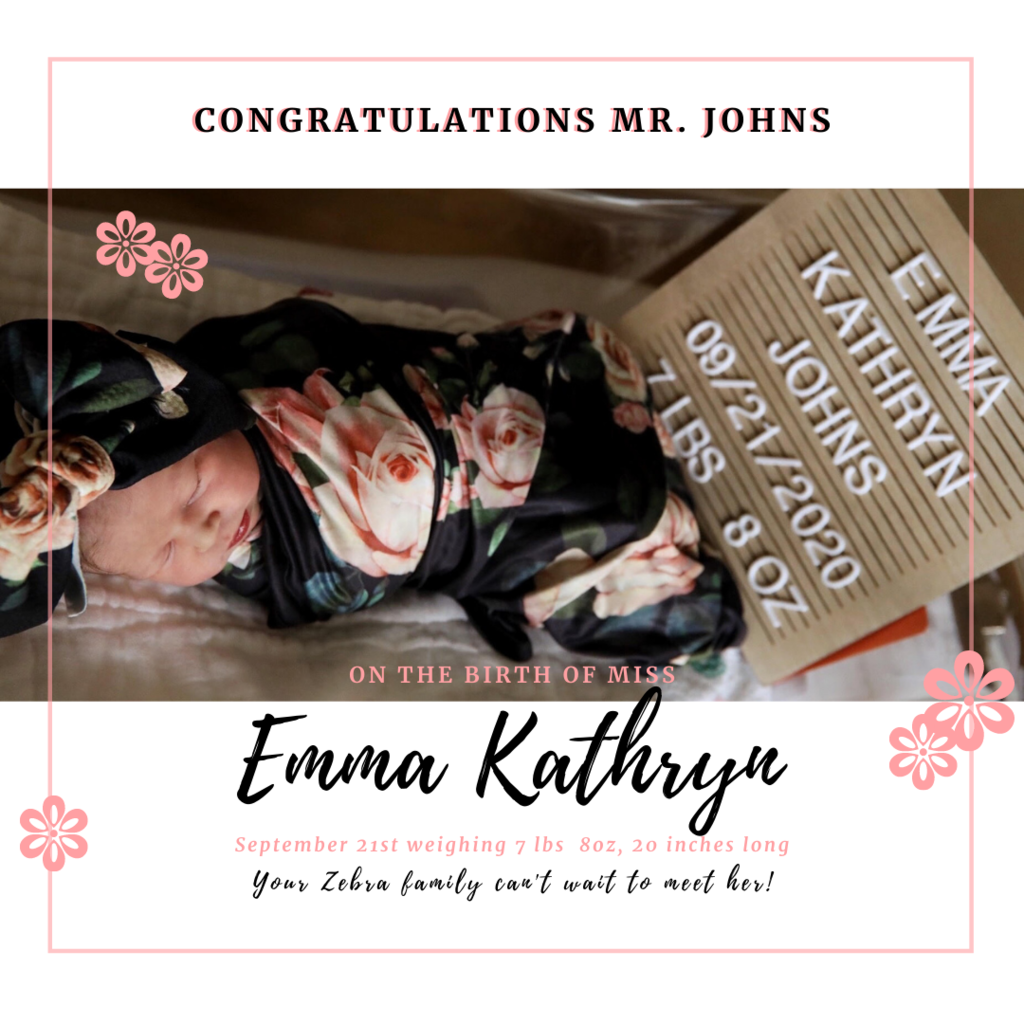 The Rogers County Fair might be over, but the payoff for all their hard work and dedication is still going. These students stayed focus for months & months during these uncertain times and earned a spot in the Rogers County Premium Sale. 🐑 Carson Hobbs - Reserve Breed Champion Speckleface Market Lamb 🐄 Rylee Yewell - Reserve Grand Champion Dairy Heifer 🐄 Hunter Drake - Breed Champion Hereford Market Steer 🐄 Rachel Yewell - Reserve Breed Champion Holstein Heifer & Champion Senior Showmanship Winner (RSU Scholarship) 🐑 Brooklynn Boatman - 1st place Class 1 Shropshire Market Lamb #CPSZEBRAPRIDE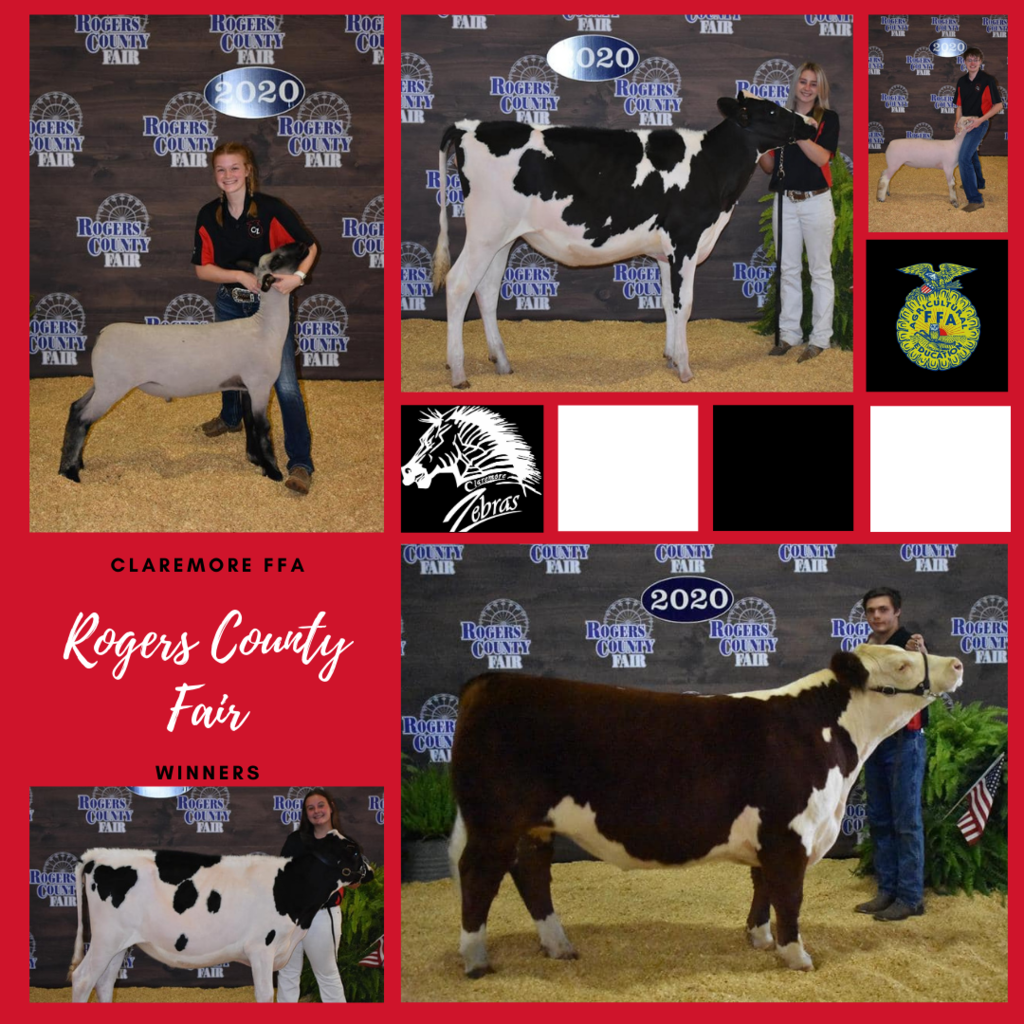 What does the census mean for Claremore Public Schools? An accurate census count is the critical first step to helping educators address the needs of every child who walks through its doors. The census count only happens once every 10 years, and when young children aren't counted, the consequences can last most of their childhood. Claremore students deserve the very best and deserve to be counted. All federal funds are allocated from the U.S. Department of Education to states based on their census count. An inaccurate count could mean lower federal funds for Oklahoma students. This is our only shot for the next 10 years to get the census right. For more information, please visit the following websites:
www.okletscount.org
www.census.gov
Read more here -
https://www.claremore.k12.ok.us/article/298914


Today is #NationalVoterRegistrationDay! We value our right to VOTE and encourage all citizens to register. High school students can pick up a registration form in Mrs. Andrews' room. If you live in Rogers County you can pick one up at the Rogers County Election Board -
https://rogerscountyelectionboard.org/voter-registration-locations/
. #CPSZEBRAPRIDE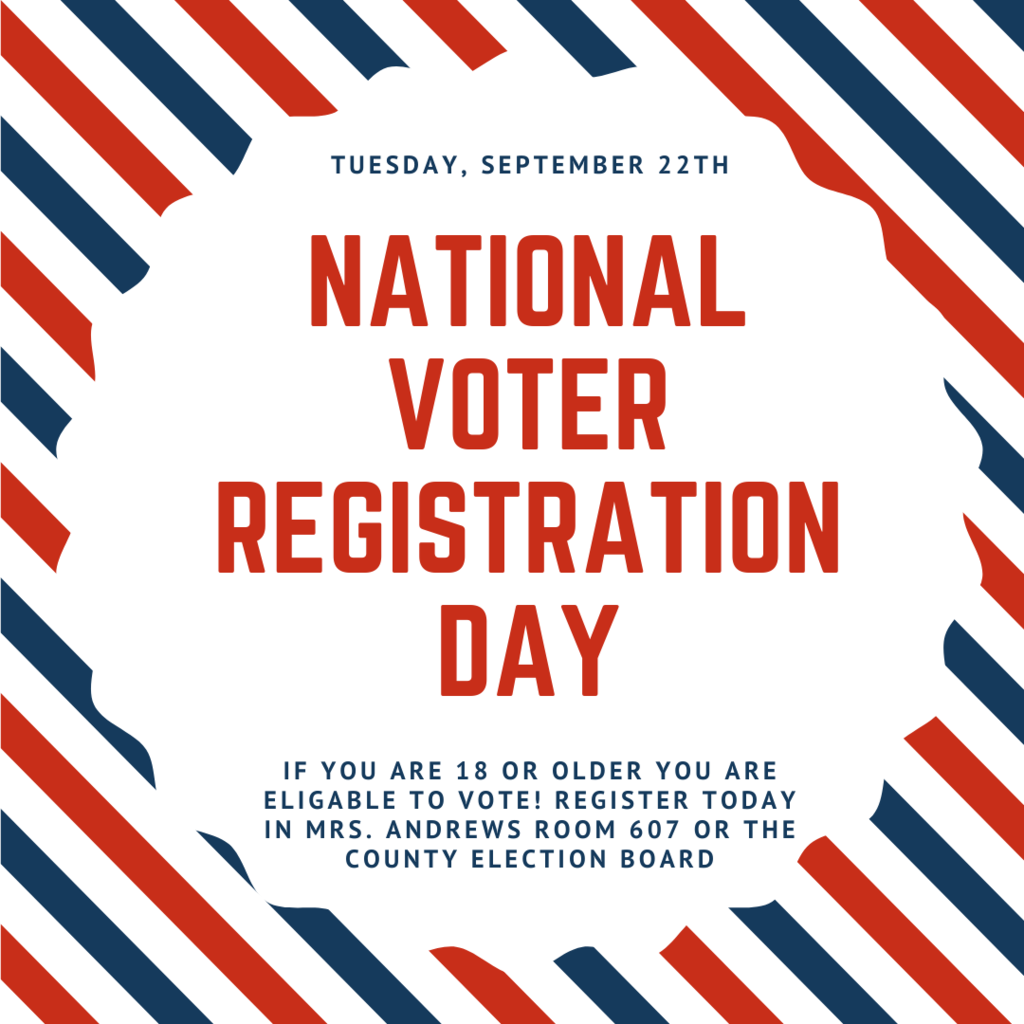 There may be a Route 66 Rivalry in the making tonight as Claremore takes on Catoosa at Lantow Field. Nothing like the first home game to welcome and celebrate our seniors - IT'S SENIOR NIGHT! #CPSZEBRAPRIDE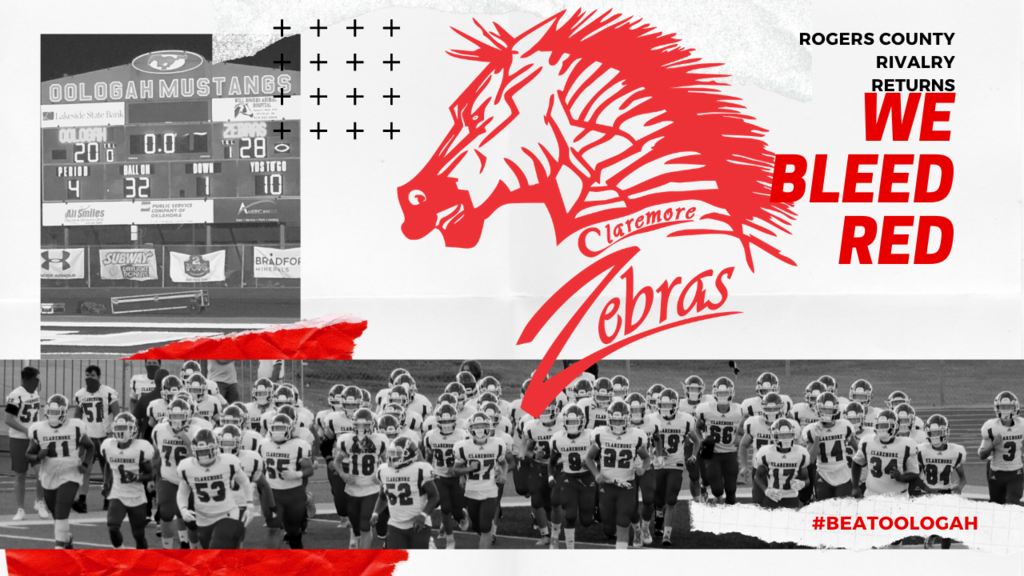 CHS Athletics still have a few ZEBRA CARDS available for $20. If you have not purchased yours comment or send a DM & we can hook you up. #CPSZEBRAPRIDE

WE REMEMBER! Patriot Day commemorates the thousands of lives lost in the 2001 terrorist attacks in New York City, Virginia, and Pennsylvania. Today we honor those who perished, the loved ones they left behind, and all of the brave men and women who assisted in the aftermath.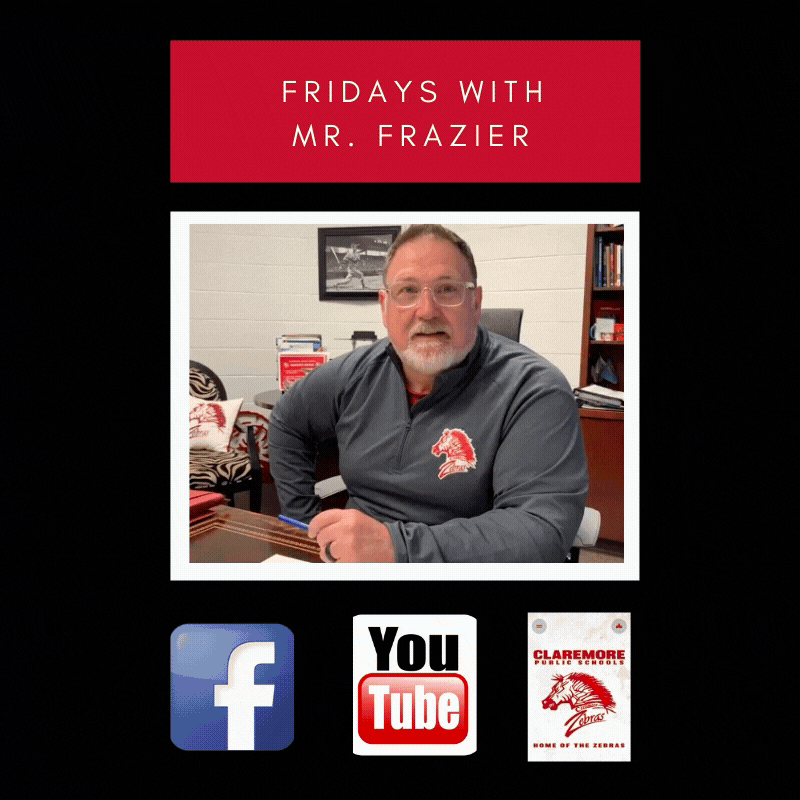 Oologah High School's Principal Hogue took to social media yesterday to challenge Claremore High School's, Principal Garroutte. The 🦓 Zebras face the 🐴Mustangs for the first game of the Rogers County Rivalry since 2013, Friday night at Oologah. 🦓The stakes are high but Mrs. Garroutte has a few words for Mr. Hogue in this friendly wager. Let's show them our team has our support! Go to our FB page and add a 🦓 Zebra in the comments... the more zebras the better. FACEBOOK:
https://www.facebook.com/ClaremorePublicSchools/videos/3140302906196079
#CPSZEBRAPRIDE #GOZEBRAS